Game of Thrones was one of the most universally loved series on television because it had something for everyone to love. Romance, politics, warfare, fantasy, comedy, and much more were wrapped together in a world unlike any other. The HBO series was never going to be small-scale as its cast of characters is vast and spread across multiple families, regions, and continents. Westeros has thousands of years of stories and conflicts to get addicted to over and over again. It's not a realm that is likely to fade away anytime soon either, and it's all thanks to the established lore created by author George R.R. Martin.
Fans finally returned to Westeros this year after being away for two and a half long years, and it's just as bloody and brilliant as they remember. House of the Dragon successfully revived everyone's love for the universe by taking them to a time when the Targaryen family was at its peak. However, war is coming, and the family of dragon riders may not make it out in one piece. As we gradually reintroduce ourselves to the great houses of the Seven Kingdoms, let's go back to the variations we know from Game of Thrones' eight-season run. Here is a ranking of the most prominent families in Westeros from Game of Thrones. Keep in mind that this is based on their status, wealth, and prominence in the lore set before the first series, not after.
Updated November 16: If you loved Game of Throne, then you'll be happy to know we've updated this list with more entries and related articles!
11/11

House Frey

Reputations say a lot about a house in Westeros, so to be known as the house with an army bred from the lord's own breeches is not a distinction anyone would want. House Frey's castle is divided into two towers on either side of a massive river connected by a bridge. Any who wishes to cross must pay Lord Frey for the privilege, but he is more than willing to take other forms of payment, marriage to one of his many children, in particular. Walder Frey was not above using his dozens of offspring as bargaining chips to increase his power, and he did not adhere to any codes of honor. Oaths of fealty meant nothing compared to Walder's personal gain, which is why he broke religious codes to betray Robb Stark, destroying his army and gaining control of the Riverlands. House Frey still exists, but is now run by the daughters of Walder, as the men were all killed. House Frey clearly wasn't privy to The North's favorite saying following the Red Wedding: The North remembers.

Related: Game of Thrones: Best LGBTQ+ Characters in the Series, Ranked
10/11

House Tully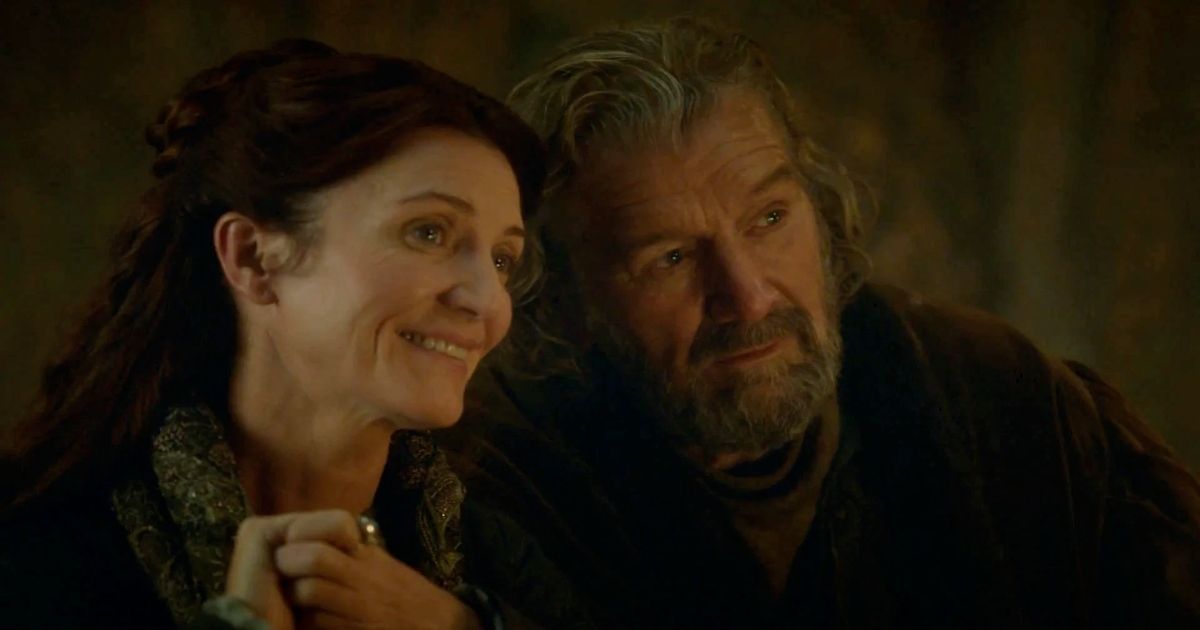 Perhaps the most modest house on this list, the Tullys are a family that's always had its priorities straight, hence their words "Family, Duty, Honor." They put family over everything, even honor, and as fans know, there is nothing more important than honor in Westeros, except perhaps money. The Tullys aren't rich, but they do have a modest income, which they can use to forge alliances with other major houses. Seated precariously within the Riverlands, they are also sitting ducks to enemies. Despite this, they did just fine defending themselves against the Freys when they came knocking in season six of Game of Thrones. They may not be the most memorable of families, but they don't back down from a fight either. Need proof? Look at the revered warrior Brynden "Blackfish" Tully, who successfully held the Freys at bay within Riverrun. Look at Lady Catelyn Stark, who was able to command respect among knights and kings without flinching.
9/11

House Arryn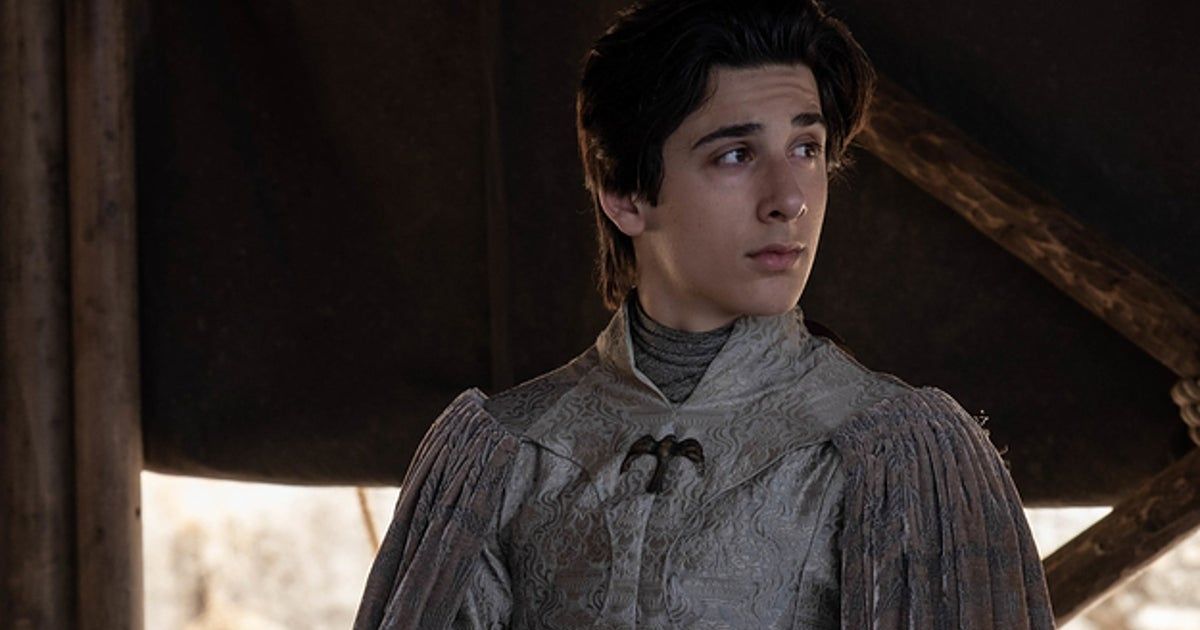 In another house with precarious positioning, the Arryn family is, at least able to use its location in their favor. Surrounded by mountains filled with bandits and seated atop the highest peak of The Vale, there's a good reason why The Eyrie was deemed impregnable. However, being surrounded by danger and isolated from the rest of Westeros keeps The Arryns isolated from country affairs. Like the Starks, they hold their honor in high esteem, but they mainly never come down from their perch when it's time for tourneys or fights. This does keep their armies fresh when it comes time for warfare, though. And they're quite good at showing up when needed when the right side calls upon them, at least.
8/11

House Greyjoy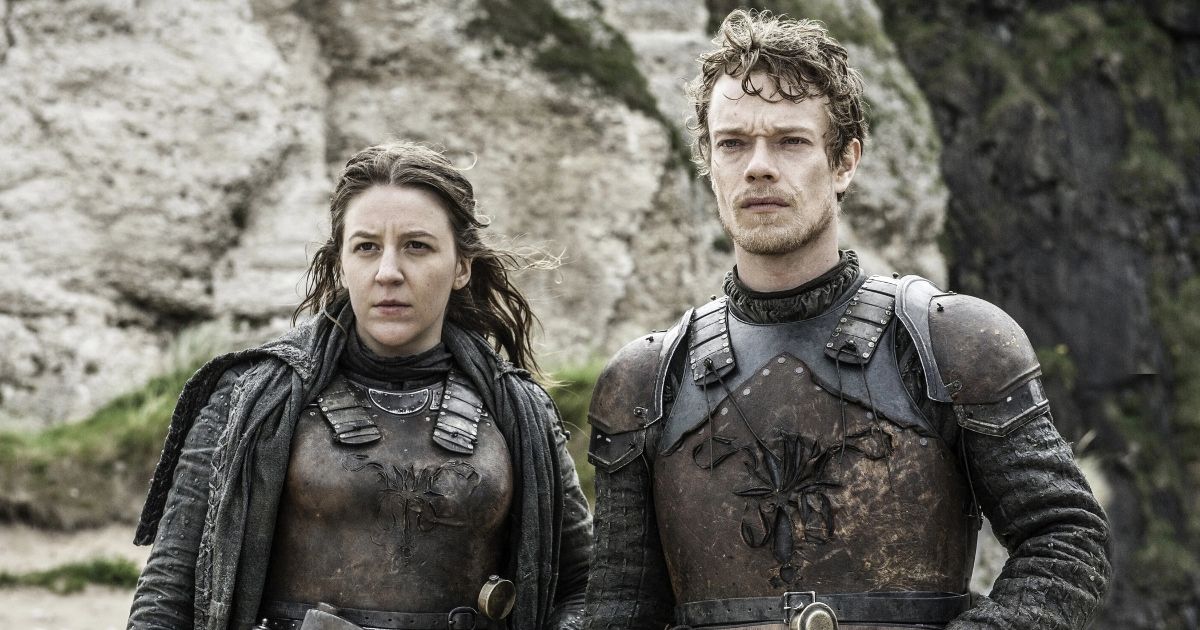 The Greyjoys are essentially the pirate family of Westeros. Blast Magazine ranks them at nine out of nine on their ranking of families, but credit has to be given where due. They may arguably be the smallest of the houses, given they reside on a cluster of islands out at sea, and they may not be the most liked amongst the kingdoms, but they are fierce. Barbaric, relentless, and cunning, they are a family like no other and none to be trifled with. No other house matches them when it comes to sea warfare. Theon Greyjoy often boasted of their strength on the ocean, but the pirate armies fair not as well on land, which is why the Greyjoy Rebellion against King Robert Baratheon failed. The rebellion was the folly of Balon Greyjoy, though. Otherwise, they keep out of the issues of the Seven Kingdoms just like the Arryns. They prefer to keep to their islands, where they have essentially carved out a kingdom all their own.
7/11

House Bolton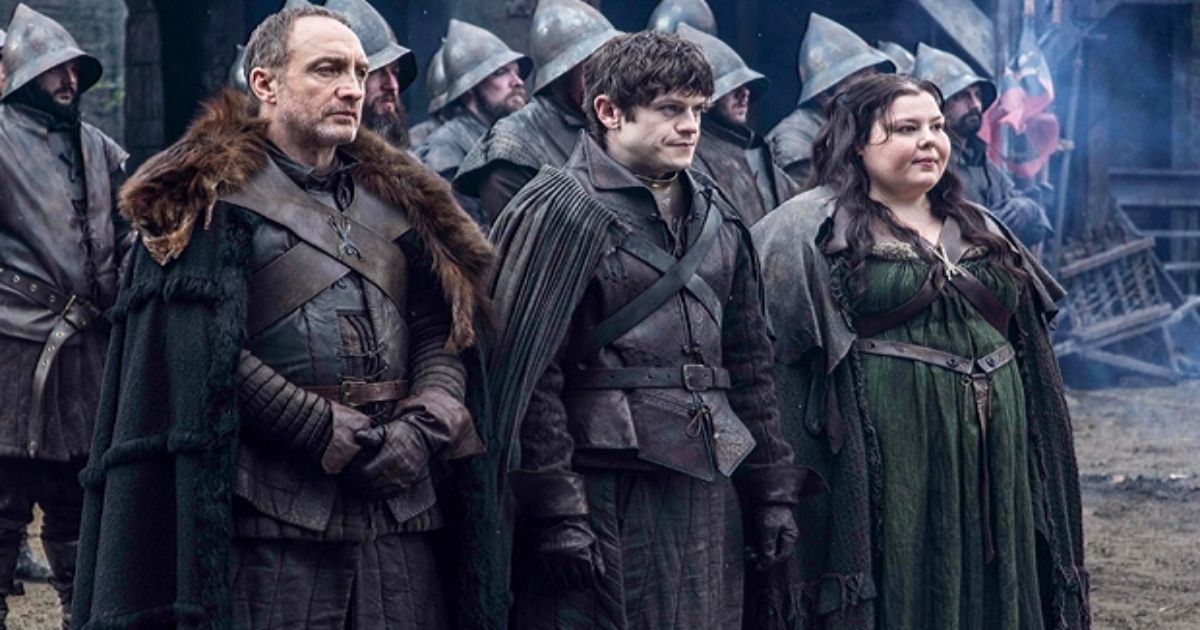 One of the most formidable houses in Game of Thrones lurked in the shadows and caught everyone, from the characters to the fans, off guard. House Bolton started as an ally to House Stark, sworn to rise and defend The North when the occasion arose. However, power speaks louder than loyalty, even in the icy domain of the righteous. House Bolton's reputation and sigil derive from their preferred method of punishment to flay living any they deem punishable. Ned Stark had outlawed the practice before the start of the series, but old habits die hard, and when the Bolton's claimed The North through betrayal, they brought back the practice to rule with cold malice. The house is known to breed equally cruel matriarchs as well, such as the traitor Roose Bolton and his bastard son Ramsey, who is more than happy to exercise the family tradition to maddening results. After the Starks won The North back from this nihilistic clan, it's unknown if they still exist as a household.
6/11

House Baratheon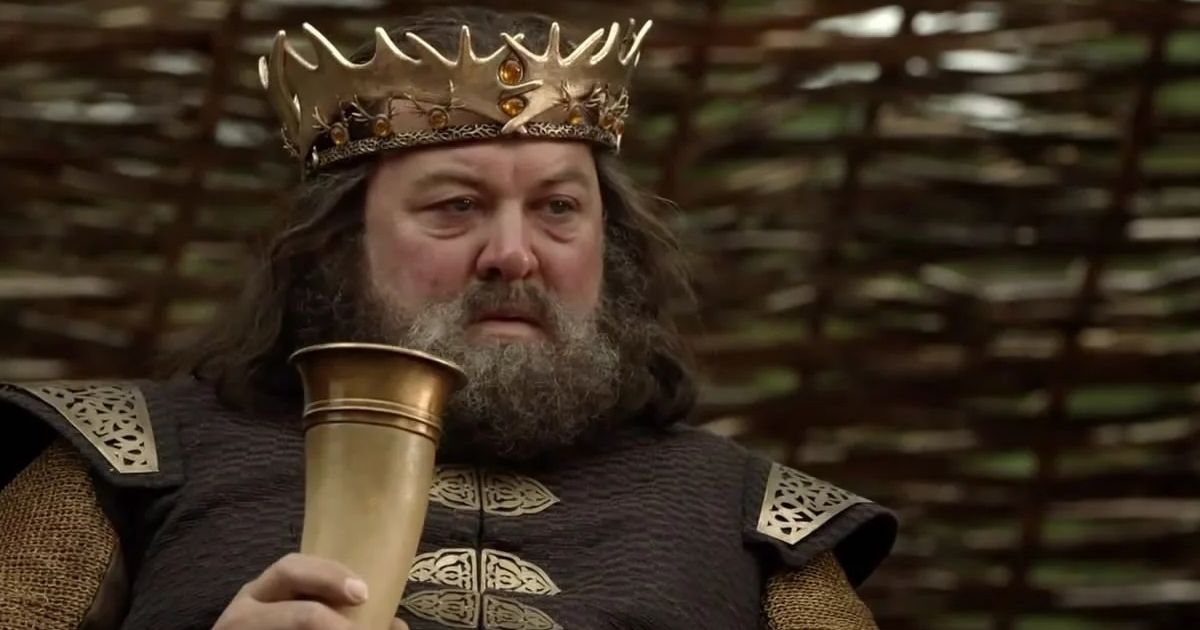 Game of Thrones didn't show this mighty house at its full strength, only the aftermath of its finest hour. The Baratheons are characterized as tall and powerfully built. Robert Baratheon wielded a hammer of such weight that it took many men to lift it. The Baratheon's are identifiable by their black hair, strong jawlines, and raging tempers, which may have inspired their words "Ours is Fury." The Baratheons reside in one of the strongest keeps in Westeros, Storm's End. The castle was made on a cliffside battered by the most savage of storms. Battlements stand 40-80 feet thick and protect all within their walls. The Baratheons controlled the Storm Lands for generations with their might, wealth, and perhaps their sheer stubbornness. Said stubbornness eventually put a Baratheon on the Iron Throne for better or worse. On top of that, they also had connections to most major families in the Seven Kingdoms. Indeed, the Baratheon's were made to be kings, with might that may prove crucial in the conflict amongst the Targaryen's in the HBO prequel.
Related: Unpopular Opinion: Game of Thrones Season 8 Was Not That Bad
5/11

House Tyrell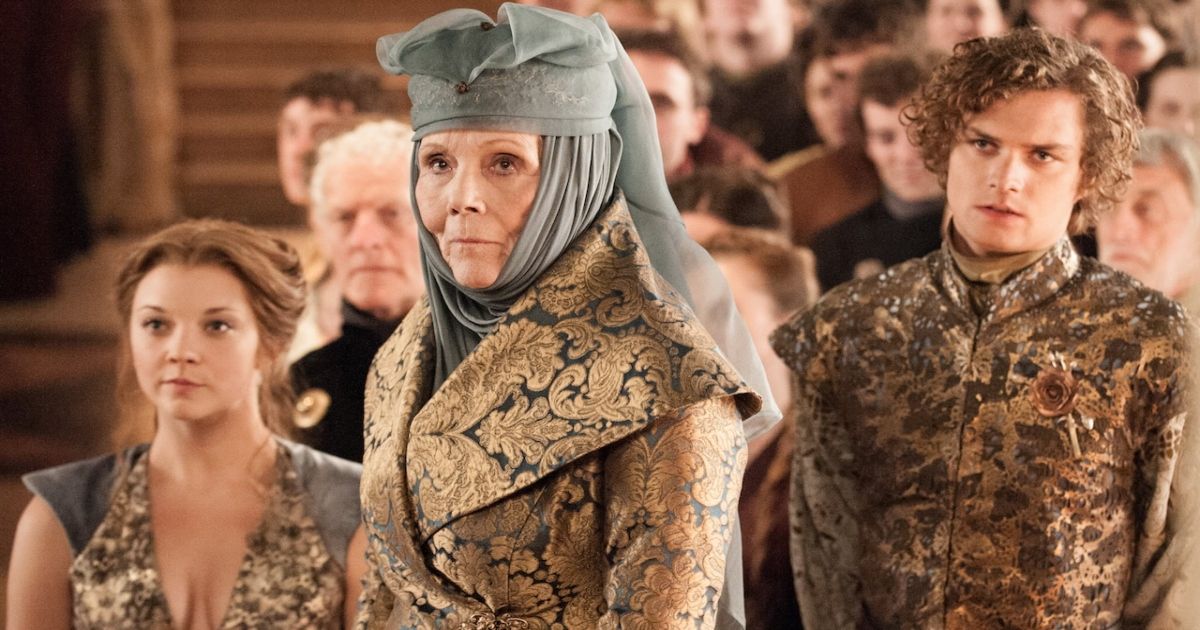 The Tyrells are one of the wealthiest houses in the kingdoms, second only to the Lannisters. And just like in the real world, money is power, allowing them to buy allegiances, marriages, and even ways out of any bind. Charismatic, charming, and gorgeous, they live in the most elegant keep in the Reach. Sideshow.com lists this family as number five in their ranking of noble houses, and not just for their decadence. They are full of cunning and silver-tongued nobles. However, it may be the women who are the most dangerous. Need proof? Look at Margaery and Olenna Tyrell. Mace may have been the family patriarch, but it was clear from the start that Olenna ran the show. Unfortunately, money doesn't much help in the way of having a strong army or war acumen, which may have led to their downfall in Game of Thrones season seven. They're all alive and well in House of the Dragon, though, and according to the lore of Westeros, they were fiercely loyal to the Targaryens. But which side will they choose?
4/11

House Martell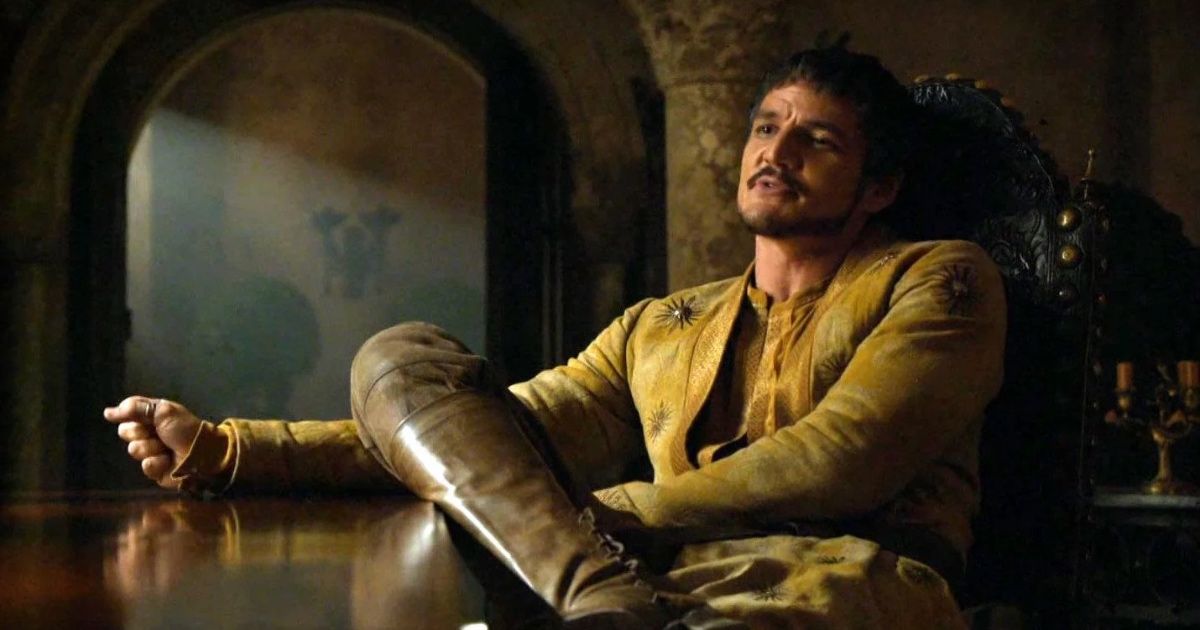 Residing in the desert region of Westeros, the Martells run Dorne as perhaps the most desirable kingdom to live in all of Westeros. Their people are fed, and when their soldiers die, their families are cared for, the women are treated equally to men, and everyone is free to love who they want. Dorne is full of unique and formidable warriors, and the Martells have those aplenty. Game of Thrones really did this family dirty. When The Targaryens crossed the narrow sea in Aegon's Conquest, the Martells held out the longest, putting up the biggest fight of any other kingdom. Ultimately, they were allowed to remain largely independent with their customs and laws intact by surrendering peacefully, choosing to join them through marriage rather than conquest. Although most within the Realm choose to look down upon the Dornish, they remain one of the fiercest houses around. However, they are the strongest on their turf. The Dornish would have a hard time fighting over the more rocky and mountainous regions of Westeros, but the other kingdoms wouldn't last very long in the arid heat of Dorne either.
3/11

House Stark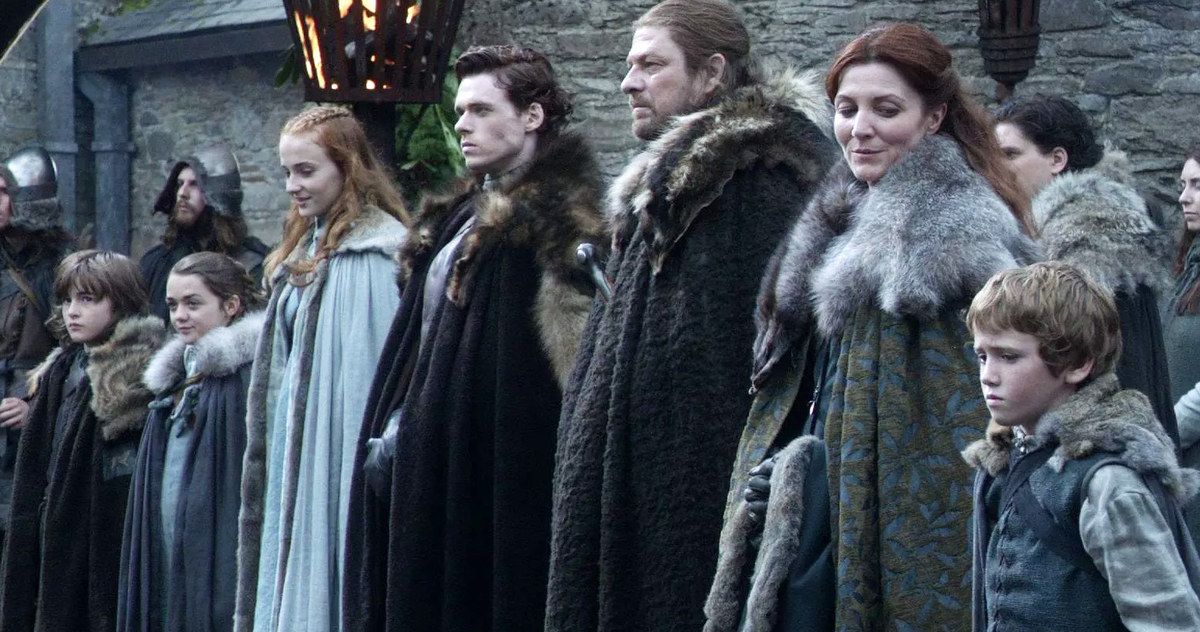 The Starks are one of the oldest bloodlines in Westeros history, going back more than 8000 years. Staunch, hardened, and proud, they are known for their loyalty and devotion to honor. Ned Stark forged a reputation for his that was known across the Realm. The Starks, along with the other families of the North, are immensely hardened by the harsh conditions of their territory and can survive just about anything. Their home of Winterfell is made for war, built and rebuilt over centuries to meet the hardships of battle. It's often said that 500 hundred men can fight off a siege of thousands. They may not be the wisest house, however, if their downfall is anything to go on, but they fought their way back and reclaimed their rightful spot as rulers of the North. Their words "Winter is Coming" served as the series' mantra, but for the Starks, it's a warning of the harshness of winter and their fury, should anyone think to go toe-to-toe with them.
2/11

House Lannister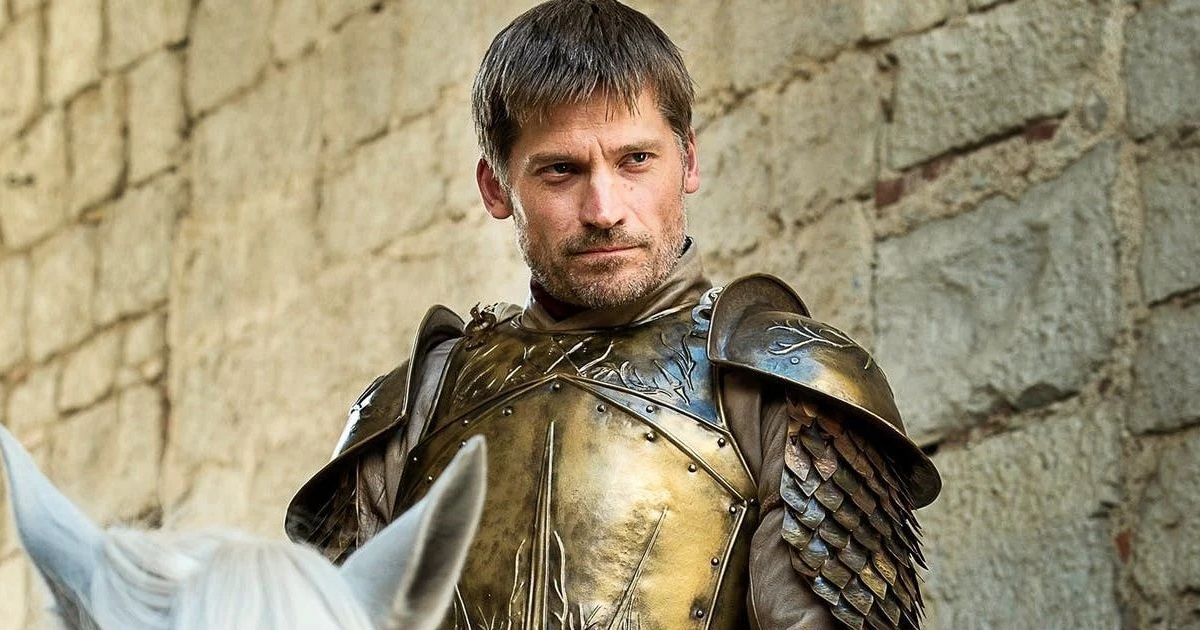 With mines full of gold, the Lannisters are by far the wealthiest and most formidable house after the fall of the Targaryens. Like many of the families on this list, they boast some of the strongest fighters in all the Realm. Jaimie Lannister's reputation as a dangerous warrior was legendary even after losing his hand. Even more dangerous are the family diplomats. Their political tact is something to be feared more than any army, having maintained control of the Iron Throne for seven straight seasons despite not having any legitimate claim. This is because they have always been willing to do whatever it takes to seize power, honor be damned. Remember the Red Wedding? They were one of The Targaryens' most loyal families back in the dragon clan's heyday, but at the conclusion of Robert's Rebellion, that loyalty swiftly went out the window. Whoever gets this family on their side during wartimes will make for a very dangerous foe.
1/11

House Targaryen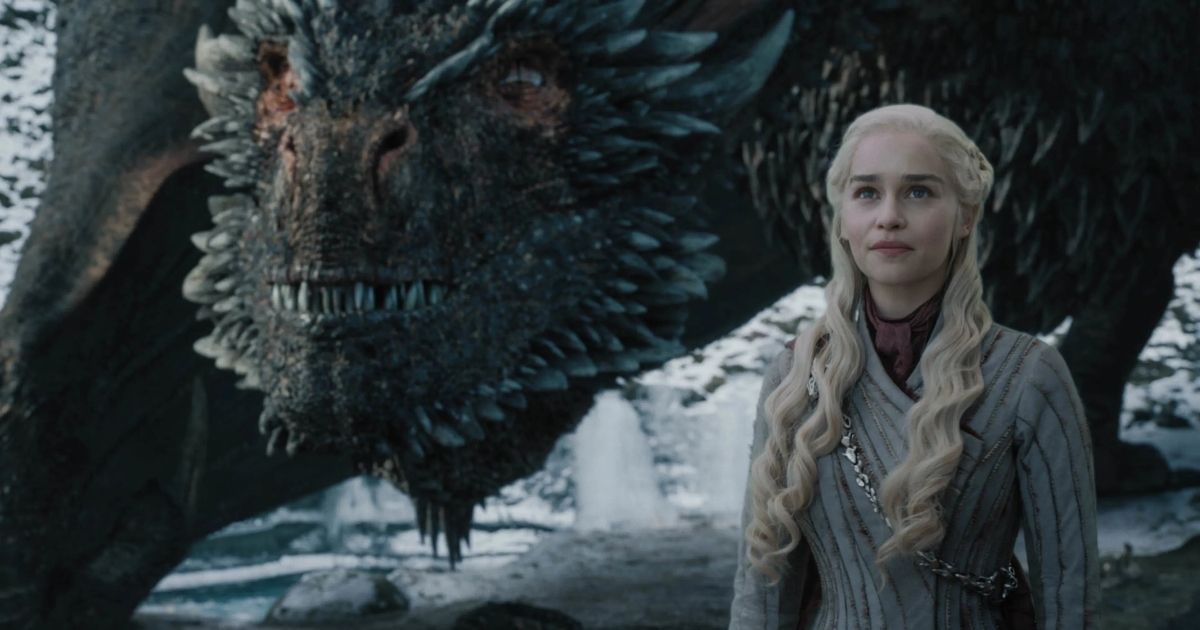 The number one spot goes to the family who brought seven kingdoms to their knees. Identified by their white hair and light blue (sometimes violet) eyes, everyone knows their story. Having fled the doom of old Valeryia, Aegon the Conqueror took control of the Seven Kingdoms with fire and fury, burning all who opposed and sparing all who knelt. The Targaryens are the longest-reigning dynasty in Westeros history. At various times, they were both loved and feared. A common saying was that whenever a Targaryen was born, the gods flipped a coin. Their tradition of marrying brother to sister to preserve the purity of the bloodline drove many kings to madness. The most notable of which was the Mad King, Aerys II. The Targaryens had their share of formidable knights, most of which were dragon riders, men who would reduce entire armies into ash within seconds. What's more, they could even walk through fire. It's no small wonder that this ancient family was able to lay siege to an entire continent and maintain their rule for thousands of years. When House of the Dragon returns for its second season, fans will bear witness to the great war that led to the downfall of this great family, but that won't be for a while.