WEIRD: The Al Yankovic Story skipped a theatrical release by going straight to streaming on The Roku Channel.
The parody biopic WEIRD: The Al Yankovic Story is now streaming on The Roku Channel where it's free to watch for everyone. Critics and viewers alike seem to be enjoying the film for the most part, praising its humor along with the performance of lead star Daniel Radcliffe as the titular parodist. Many have questioned why the film couldn't have been released in theaters rather than heading straight to streaming, feeling WEIRD was worthy of a run on the big screen.
"Weird Al" Yankovic, the subject of the film who also co-wrote the script and served as a producer, says that the straight-to-streaming release was his idea. In a recent interview with Bill Maher, Yankovic explained how his only previous feature film, 1989's UHF, bombed when it was released in theaters. Over three decades later, the "Like a Surgeon" singer still feels the sting of that movie coming up short in theaters, and as he explains to Maher, he didn't want to risk the same thing happening with WEIRD: The Al Yankovic Story.
"This is actually the reason why I wanted to sell it to a streaming platform in the first place. You don't know how well it does. And I was a little gun-shy after UHF came out in 1989 That's my first movie, I space my movies 33 years apart… But my first movie did not do well at the box office… I decided if I put out another movie, it would be nice to not bomb, and not even have a chance of bombing, because nobody knows the numbers on the streaming services. But it's getting great reviews and people seem to like it."
Related: Is the Weird Al Biopic Real, or Just a Fun Satire?
Al Yankovic Gets Frustrated With Other Biopics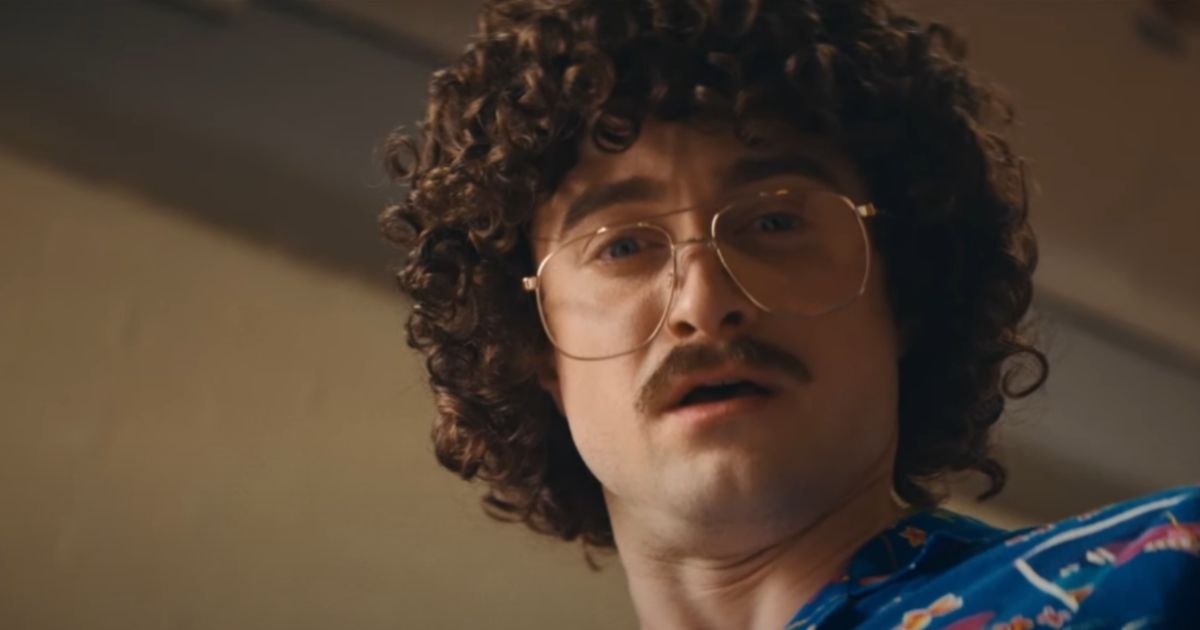 Yankovic also confirmed that he did research for WEIRD by watching other musician biopics like Bohemian Rhapsody, Rocketman, and Elvis. He explained that he enjoys watching these kinds of movies, but he tends to get frustrated by the filmmakers taking creative liberties that he doesn't feel are necessary. That inspired Yankovic to take that idea but turn the dial up to 11, resulting in a parody biopic that's nothing at all like the real life of the famous parodist.
"I enjoyed them all, but they upset me as a fan, because, you know, I'm a big Elton John fan. I'm a big Queen fan. But I look at these movies, and I just notice where they just take liberties. Even times when they don't need to. They just change the facts around, they change the chronology around."
WEIRD: The Al Yankovic Story is now streaming on The Roku Channel. Yankovic's first movie, UHF, is also currently streaming for free on Roku as well.