The Guardians of the Galaxy Holiday Special has done something curious with Kevin Bacon. And it wasn't just having him sing a rockin' Christmas song. It's a canon thing. Ever since Guardians of the Galaxy Vol. 1 came out, we knew Kevin Bacon was a real person in the Marvel universe. Star-Lord talked about his legendary bravery and how he saved a whole town from destruction with the power of dance. But what Kevin Bacon made clear in the Holiday Special was that this was a movie. All the exploits Peter Quill had heard about were movies. And this creates an interesting conundrum because Kevin Bacon was in an X-Men movie.
In ­X-Men: First Class, Kevin Bacon played Sebastian Shaw, an alpha-level mutant that helped Magneto awaken his powers. And if all of Kevin Bacon's movies are part of the MCU, then what was X-Men: First Class? It could mean one of two things: either Kevin Bacon is secretly a powerful mutant, or X-Men: First Class was a movie in the MCU. It's an especially interesting prospect at a time when Marvel is still wondering how to work the X-Men into MCU lore. All of Fox's movies could have been just that: movies. But putting Kevin Bacon into The Guardians of the Galaxy Holiday Special might have changed more than people expect.
Kevin Bacon's Sebastian Shaw Is a Mutant in X-Men: First Class
The first possibility of Kevin Bacon's films being real in the MCU is that Kevin Bacon is actually Sebastian Shaw or some kind of simulacrum. In 2011's X-Men: First Class, Bacon played Sebastian Shaw, a mutant with a genius-level intellect capable of absorbing kinetic energy. In the movie, Sebastian Shaw experimented on Erik Lensherr (Magneto) and was eventually killed by the same. But seeing Bacon in the Holiday Special would mean he must have survived somehow.
Related: How the Guardians of the Galaxy Owning Knowhere Could Affect the MCU
In the comics, Sebastian Shaw uses his energy-absorbing powers to give him a kind of pseudo-immortality, so it wouldn't be out of the question to have him live for so long.
If the events of the movie are true, then that would mean Kevin Bacon is a powerful mutant who has been living among us under the assumed identity of a movie star, and no one has thought any different. It would be something that Sebastian Shaw might do. Perhaps in order to escape the racism of being a mutant, he adopted the identity of Kevin Bacon so that he could hide his powers and still be successful. But given his role in the recent Guardians of the Galaxy Holiday Special, it seems like a long shot.
Kevin Bacon's Movies Are Movies in the MCU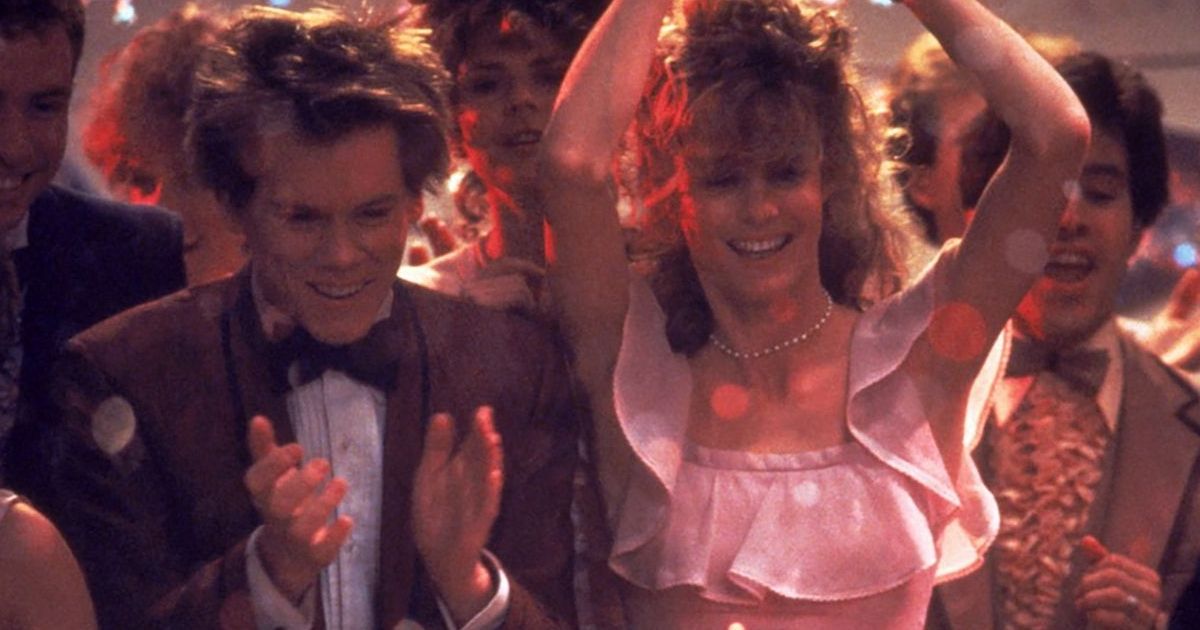 When Kevin Bacon explained to Drax and Mantis that his performance in Footloose was just that, a performance, he accidentally created a chain of possibilities relating to his role in X-Men: First Class. The second possibility, and one that might be easier to swallow for filmmakers, is that the X-Men movies are actual movies in the MCU, along with Footloose, Hollow Man, and Friday the 13th. It's an interesting fluke.
Related: Deadpool 3: Which X-Men Are Most Likely to Appear?
Not only does it mean that Marvel won't have to explain how the previous X-Men movies fit into the MCU, but it also gives them an out for introducing the superhero team. If the movies are real, it means that the X-Men have always been operating in the background, but no one felt the need to mention them until just now. It also means that their superhero exploits don't necessarily have to match what happened in the movies.
Bacon's movies being real also means Marvel could choose to recast the X-Men or not, based on their discretion. For example, you could still have Nicholas Hoult play Beast because he felt acting in these fictional movies was a good way for mutant-kind to reach out to humanity. And at the same time, you could recast James McAvoy with someone else to play Professor X because the real Charles Xavier was just too busy leading the X-Men to star in a movie.
Kevin Bacon offers Marvel the perfect cover-up for how to introduce the X-Men in the MCU. It wouldn't be hard to sell Marvel viewers the X-Men movies as in-universe films that were made by the X-Men in order to reach out to humanity. Mutants have a tradition of being hated by regular humans, and creating a series of films to glorify the X-Men might have been their way of managing public relations with humanity.
These movies being movies inside the MCU gives Marvel an easy answer to the question we've all been asking: how is Marvel going to integrate the X-Men into the MCU? Using this casual explanation from Kevin Bacon might've provided a way out for Marvel filmmakers. Instead of some convoluted narrative twist, or everything happening in another multiverse, the X-Men movies were just that: movies!