A classic Dr. Seuss tale of the Whos of Whoville and their less enthusiastic, exiled neighbor takes place during the Christmas holiday. The book has been adapted into three different films, two animated and one live-action film. Additionally, Dr. Seuss' classic was adapted into a musical for Broadway and given the live TV treatment back in 2020. Since the animated film debuted in 1966, How the Grinch Stole Christmas has been a key to what the Christmas holiday means to people who do not celebrate.
The story of the Grinch is that he lives in a cave at the top of Mount Crumpit with his dog, Max. During one Christmas season, he devises a plan to steal every decoration, meal, and gift from the Whos. Except this plan backfires on him when the Whos gather and begin to sing, causing his heart to grow three times its size and inspiring him to return everything he stole. Yet, when director Ron Howard made his version, he added more details to the story as a whole. Howard made themes like xenophobia and its effects, political corruption, and capitalism central to the film's plot. His film is an exemplary piece for its comedic approach to these topics.
Saturday Night Live alum Molly Shannon plays Betty Lou Who, mother to Cindy Lou Who. She is more concerned with competing with her neighbor than her daughter's Christmas crisis. Martha May Whovier, portrayed by Christine Baranski, was the most popular and beautiful girl in school. As an adult, she has the best and brightest house, and remains secretly in love with the Grinch. Clint Howard, whose acting career started as a toddler on The Andy Griffith Show, plays Whobris. As second in command to Mayor Maywho, Whobris waits for a demand from the mayor as to what to do or say. Many comedies rely on one or two comedians to carry the film, but Howard assembling of many comedians is one reason his adaptation of How the Grinch Stole Christmas stands out.
Related: Dr. Seuss: How Many Grinch Movies Are There?
5/6

Corruption and Christmas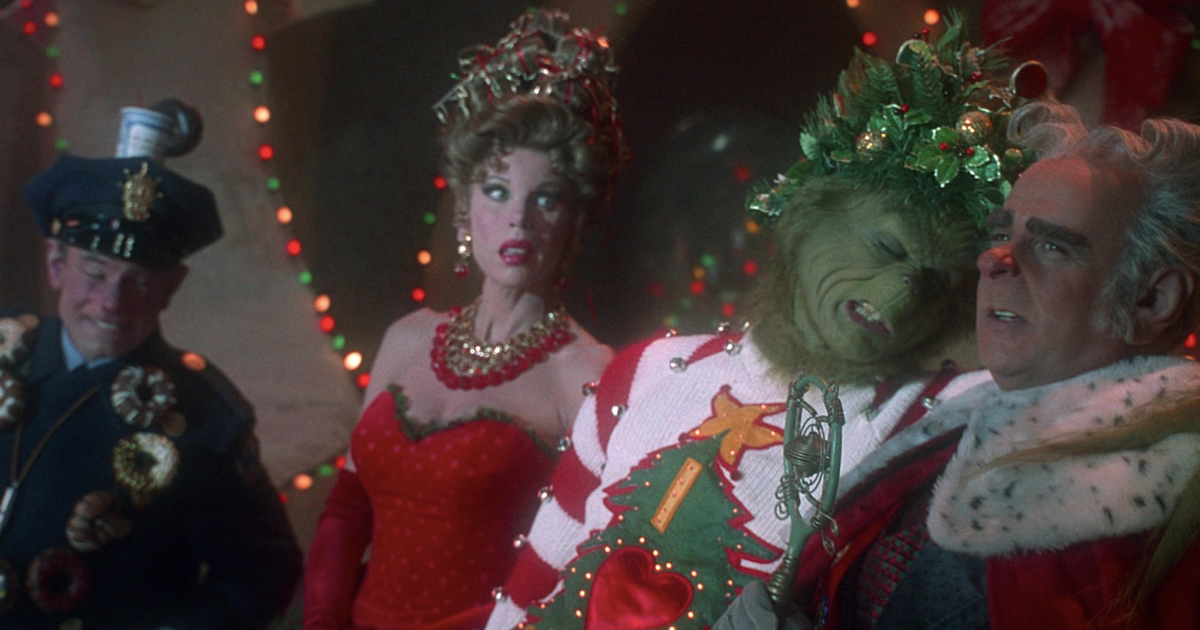 Another iconic comedian Jeffrey Tambor portrays Mayor Augustus Maywho. Before Augustus became mayor, however, he was the school bully. When the Grinch was at school, he was mocked by Augustus and his friends for having a beard at such a young age. This caused the Grinch to go home and shave, which only caused more ridicule. According to Pacer, 41% of students reported that they felt that the bullying they experienced would happen again. While many bullies are often bullied at home, they have learned that fear is how to control people. Augustus Maywho clearly uses fear with Lou Lou Who at the beginning of the film as well as with Whobris, his assistant. These small moments with fellow Who adults act as a window into how he is elected as the Holiday Cheermeister year after year.
4/6

Life in Whoville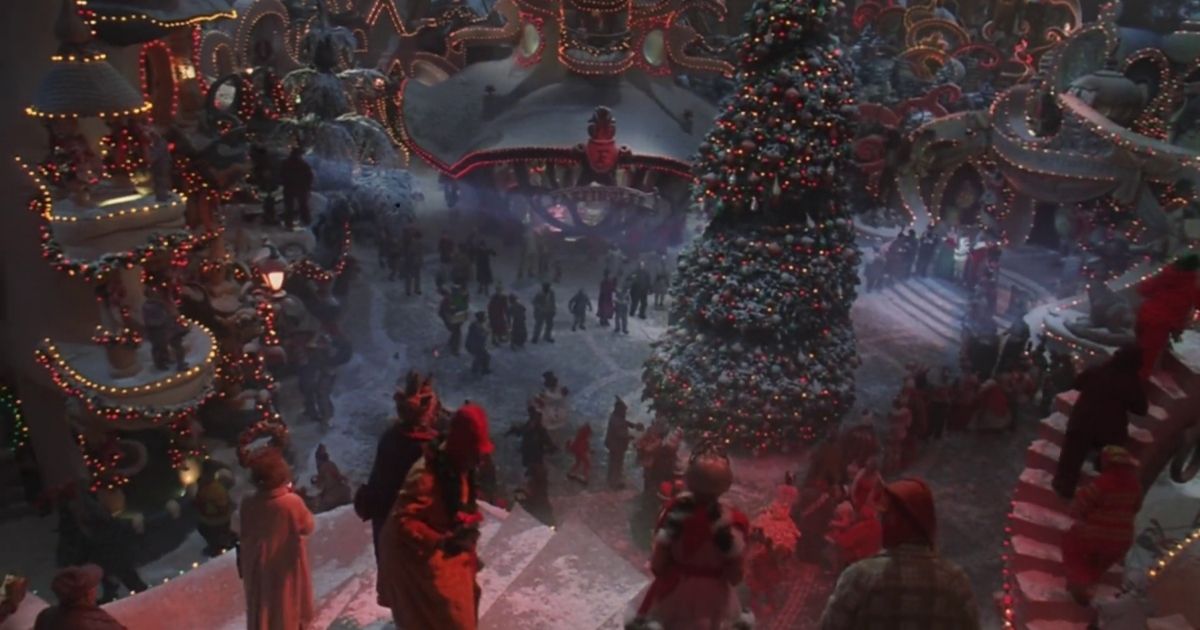 The Whos live in a small city with towers and spires at the bottom of Mount Crumpit. Big Picture Film Club reports that Whoville's architecture is inspired by cities in Morocco, while the shops are inspired by the ones found in Paris. In addition to real-life inspiration, the Whos also have a similar story to the stork bringing babies to expecting parents. Clarnella (Mindy Sterling) and Rose (Rachel Winfree) tell Cindy Lou Who that Who babies float in on baskets and appear on the parents' porches except for the Grinch, whose basket lands in a tree. While in the tree, he witnesses a Christmas party with an unusual theme. The key party is hosted by none other than the Grinch's mothers. It's possible these parties occur only at Christmas, making the holiday quite cheerful.
3/6

The Whos' Love for Christmas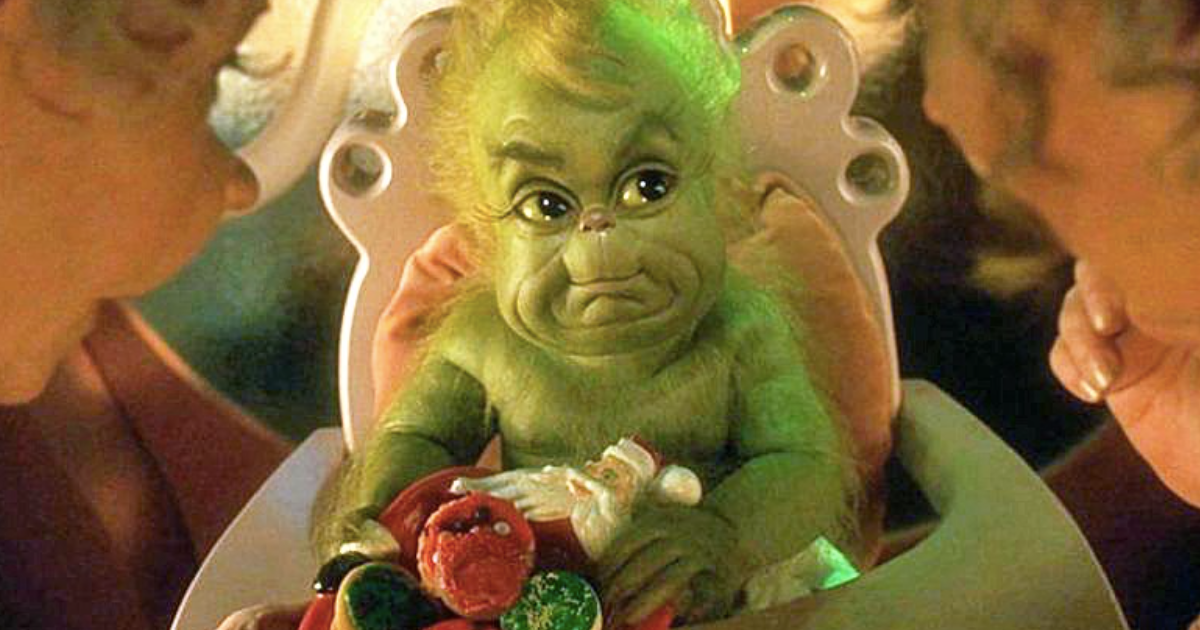 One thing that is certain is the Whos' love for Christmas. Each year, they have roast beasts, leave cookies out for Santa, and decorate their houses. Martha May Whovier wins the most beautifully decorated house, too, thanks to her impeccable style and color coordination. She also has a machine that shoots out lights and nails them into the house as well. Her owning this machine means the Whos take Christmas decorations quite seriously. Of course, the pièce de resistances is the 1000th Whobilation celebration, celebrated on Christmas Eve. During the celebration, the Holiday Cheermeister judges fudge and pudding tastings, participates in various games, and leads various marches and dances.
Related: Underrated Christmas Movies You Should Watch
2/6

Cindy-Lou Who, the Heroine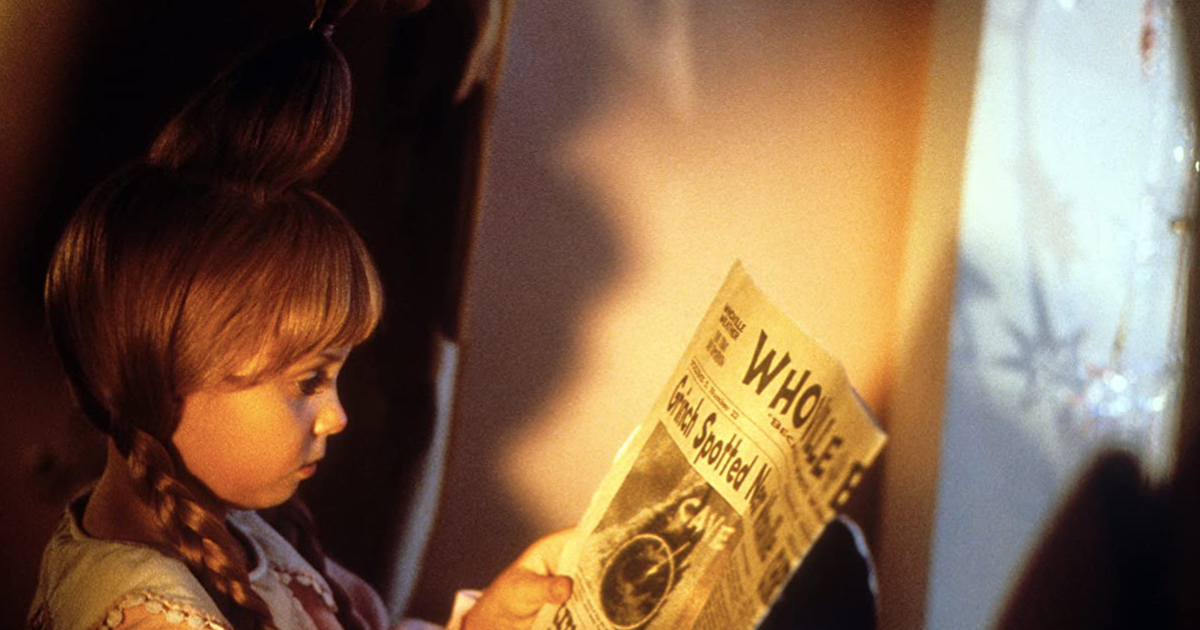 In the story and 1966 film, Cindy Lou Who is a small Who child who encounters the Grinch, dressed as Santa, as he steals her family's indoor decorations. However, in the 2000 version, she plays a much larger role. In fact, she is the voice of reason against the adults who have shunned the Grinch and seem to care only about the 99% of sales at stores. She also embarks on an investigative journey to discover who the Grinch really is, instead of believing he's a lonely, miserable person. After finding out that he was bullied into isolation, she decides to help the Grinch reintegrate into Whoville by nominating him for the Holiday Cheermeister. Because of her decision to question the norm, she not only helped save Christmas, but she saved the Grinch as well.
1/6

Jim Carrey's Performance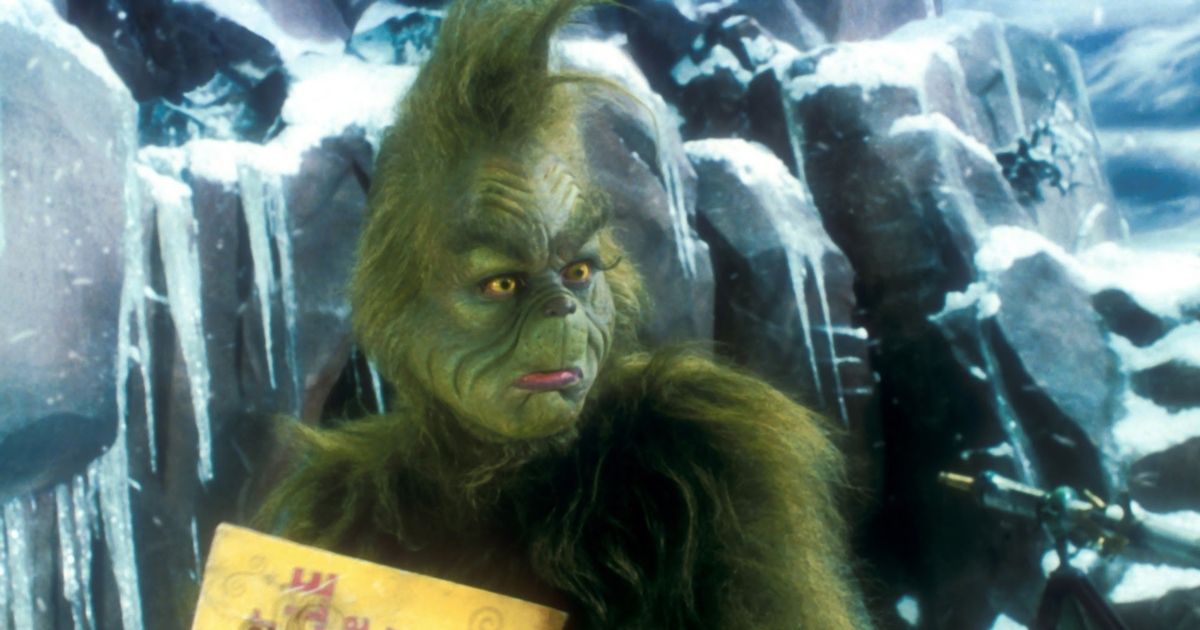 Of course, the crème de la crème of the film is Jim Carrey's performance of the Grinch. Carrey is exalted for his comedic genius, but the Grinch required a different approach. Under layers of makeup, prosthetics, and hair, Carrey wouldn't be able to morph his face as easily. He had to rely on other physical aspects, like walking, climbing, and dancing to be funny. While he doesn't disguise his voice that much, the inflections and tones he uses aid in his line delivery, carrying across emotion that might have otherwise stayed hidden because of the heavy make-up. What makes Carrey perfect as the Grinch is his ability to improvise. In fact, one infamous scene was improvised by Carrey: as he tries on various outfits for the Whobilation, the Grinch pulls a tablecloth off the table without anything falling, only to return to knock everything off the table. The plan was to have everything fall off the table, so when that didn't happen, Carrey came up with the now-famous moment on the spot.