Creating a horror story requires many variables — setting, interesting characters, tone, a good villain, etc. However, one of the most important elements that can make or break a horror movie is timing. From good jump scares to perfect music cues, timing enhances the terror at every turn. There is also one more genre in which timing is of the essence: comedy.
At first, comedy and horror may sound like opposites of a spectrum, and for some elements, they really are. However, they are also the most similar to one another, even in their differences. Hitting the timing of a joke is just as important as hitting the mark of when a ghost appears on-screen, scaring the audience. Similarly, these are the two genres which aim to provoke truly visceral responses — laughter and screams (which, physiologically, are pretty close). Because of this, some movies take them both together to create a scary and funny story.
2022 has had some great comedy horror movies that make the audience scream and laugh – sometimes in the same scene. Here are the best horror comedies of 2022.
8/8

Violent Night

Maybe gore, over-the-top action sequences, and humor wouldn't be the first things that came to mind about when thinking about Christmas and Santa Claus. However, Violent Night comes to show how these elements can work together and create a truly unforgettable night.

Related: Why Children's Stories Are Getting Rebooted as Horror Movies

The movie received some backlash, which is nothing new for horror stories that take beloved characters (such as Santa Claus) and turn them into something darker. Violent Night director Tommy Wirkola and star David Harbour (Stranger Things) embrace the over-the-top aesthetic, making this an entertaining film for horror and action fans alike, even if the film may have a weak script.
7/8

Wendell and Wild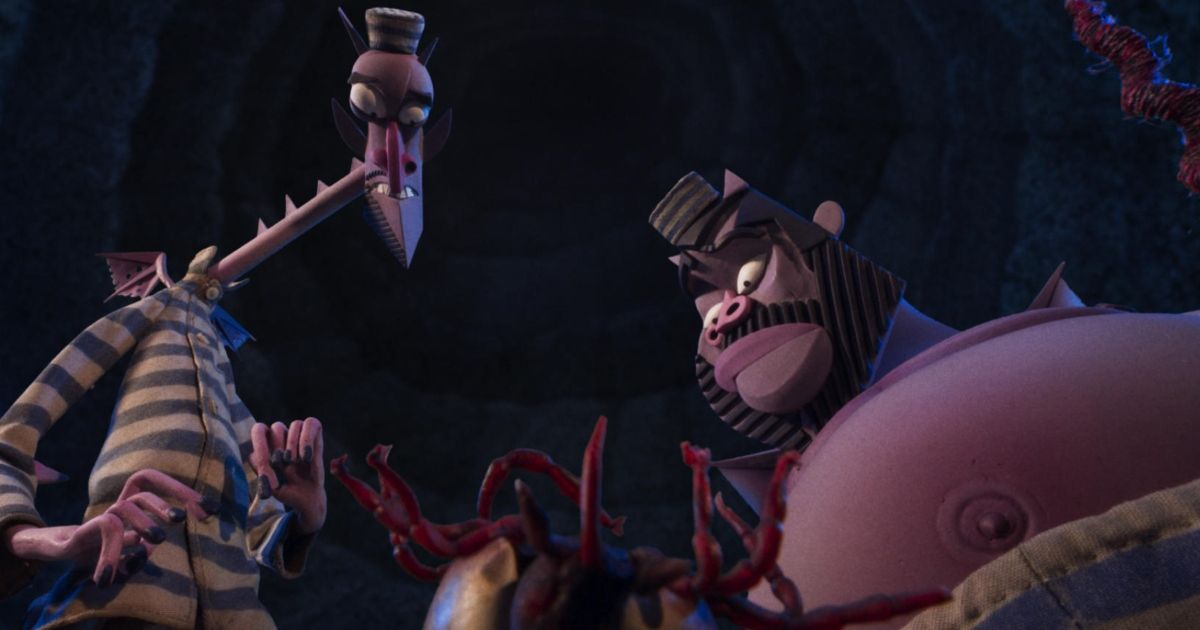 Wendell and Wild comes from two of the most brilliant minds of horror and comedy: Henry Selick (The Nightmare Before Christmas) and Jordan Peele (Get Out, Key & Peele). The filmmakers co-wrote the screenplay, and Peele voices one of the titular demonic wharacters while his former sketch comedy co-star Keegan-Michael Key voices the other.
Following up on his masterpieces TheNightmare Before Christmas and Coraline, Selick's stop-motion feature film is quite unlike anything else. The visuals and imaginative design of Wendell and Wild are a blast, though the many storylines can become a bit confusing, incorporating numerous big topics like prison reform, trauma, death, urban schooling, and more. Nevertheless, the horror and humor work really well in this punk rock narrative about a girl dealing with grief – and her demons.
6/8

Sissy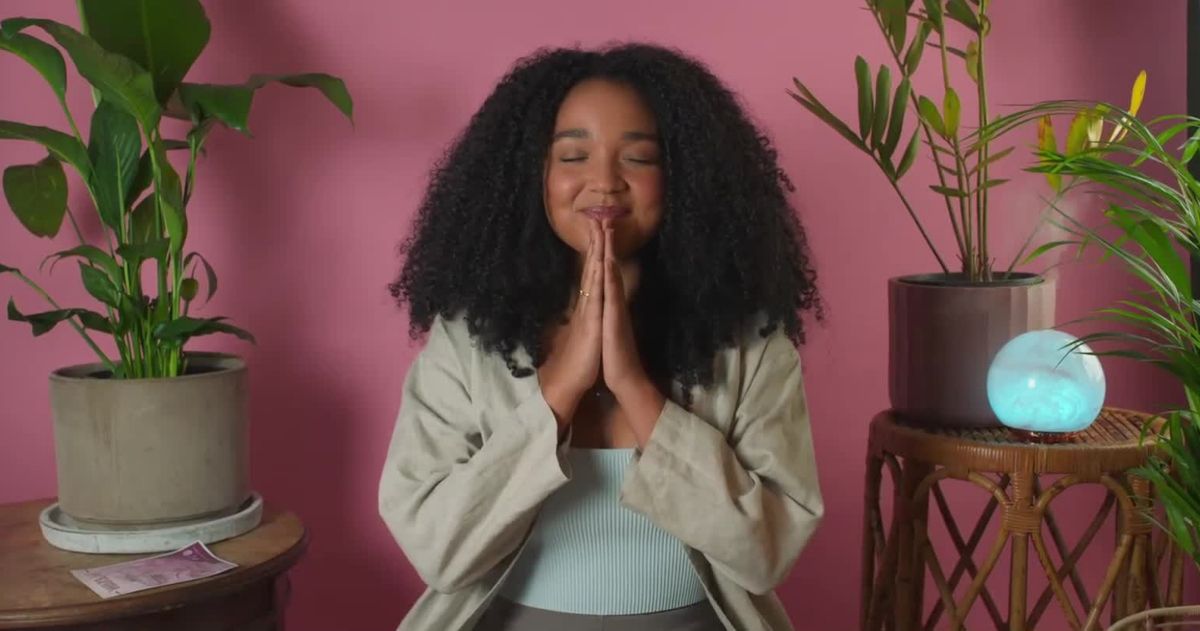 Sissy is an unpredictable movie that will take you on a journey full of carnage and dark humor. A narrative that takes social media and criticizes it, especially the idea of influencers and mental health, Sissy focuses on bullying and how social media itself can be a kind of bully, leaving people inept at socializing in real life.
Past traumas take the front row as the protagonist, Cecilia (Sissy on the internet), is invited to a bachelorette party (called a hen party here, as the movie is Australian). This is a different kind of slasher movie that is not afraid of blood, especially in the third act. Despite the morbid brutality, this story is not ultimately scary, but that's not Sissy's real goal.
5/8

Fresh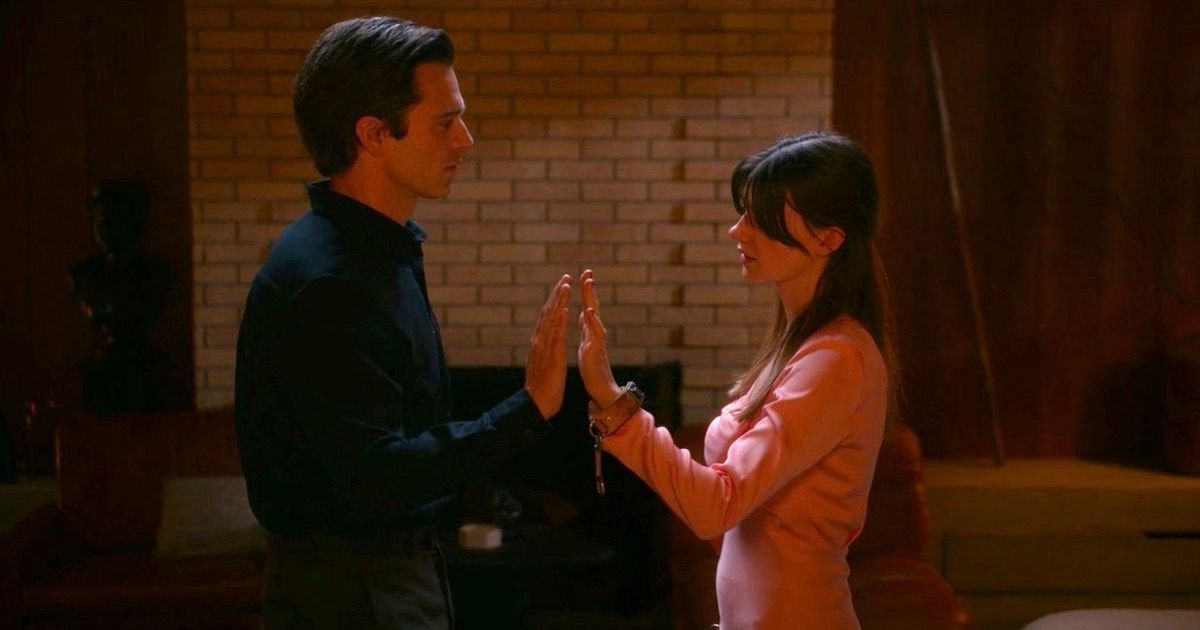 Fresh is an interesting story when it comes to horror with dark humor. This one is a bit milder when it comes to its comedy, but it's there nevertheless, albeit in a rather twisted way. The narrative starts and camouflages itself in a romantic comedy as Noa (Daisy Edgar-Jones), who is tired of online dating, ends up falling in love with Steve (Sebastian Stan), a man she met in the supermarket.
The humor continues for a while, and then things turn sour quickly. The cannibalism part of the story has some elements to it that could be considered funny if you have a sick sense of humor, though this movie is certainly not for the faint of heart.
4/8

Barbarian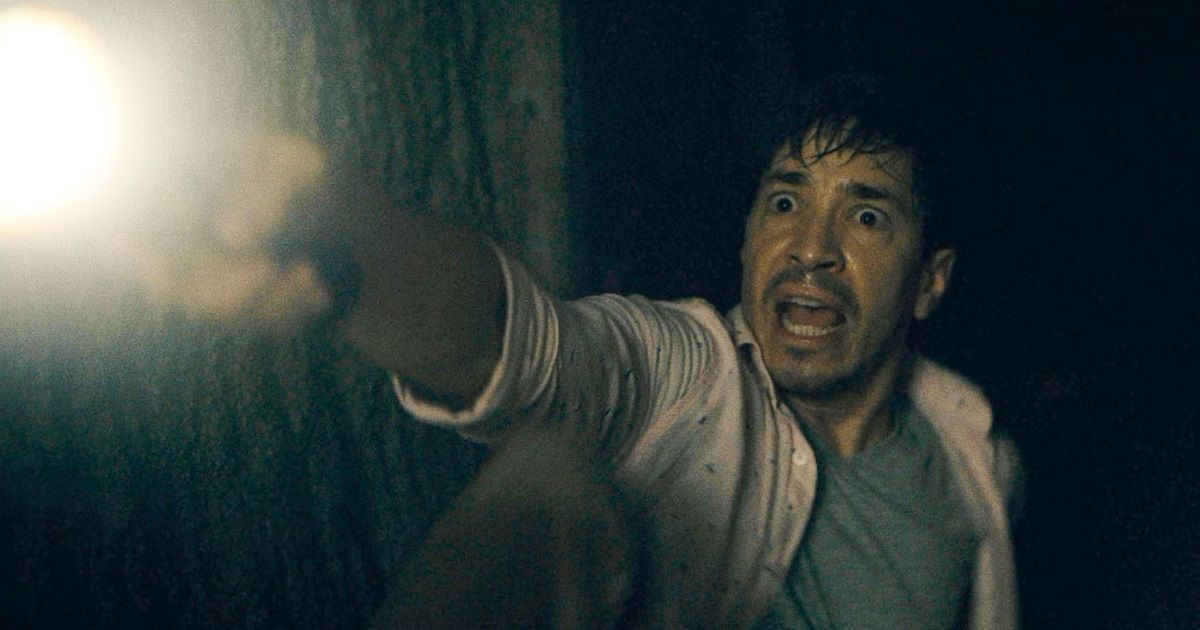 While Barbarian deals with various serious problems, especially regarding the difference between women's and men's realities, it does have funny elements in its story, mostly thanks to a hilariously self-centered and narcissistic performance from Justin Long, who had an excellent year between this, House of Darkness, and Christmas with the Campbells.
Related: Exclusive: Justin Long Discusses Barbarian Amid Horror Movie's Streaming Release
Long plays AJ, a self-righteous director who thinks he is being wrongfully prosecuted for sexual assault. When he flees Los Angeles to sell some of his property in a bad neighborhood, he stumbles into a truly nightmarish situation. His reactions to possibly dangerous scenarios tell a lot about the main issue the movie is dealing with while also being completely hilarious. Case in point, AJ finds a hidden a basement that connects to creepy rooms with human-size cages. What's AJ's reaction? Find the tape measurer — this extra basement space adds value to the house!
3/8

Deadstream

nShudder"">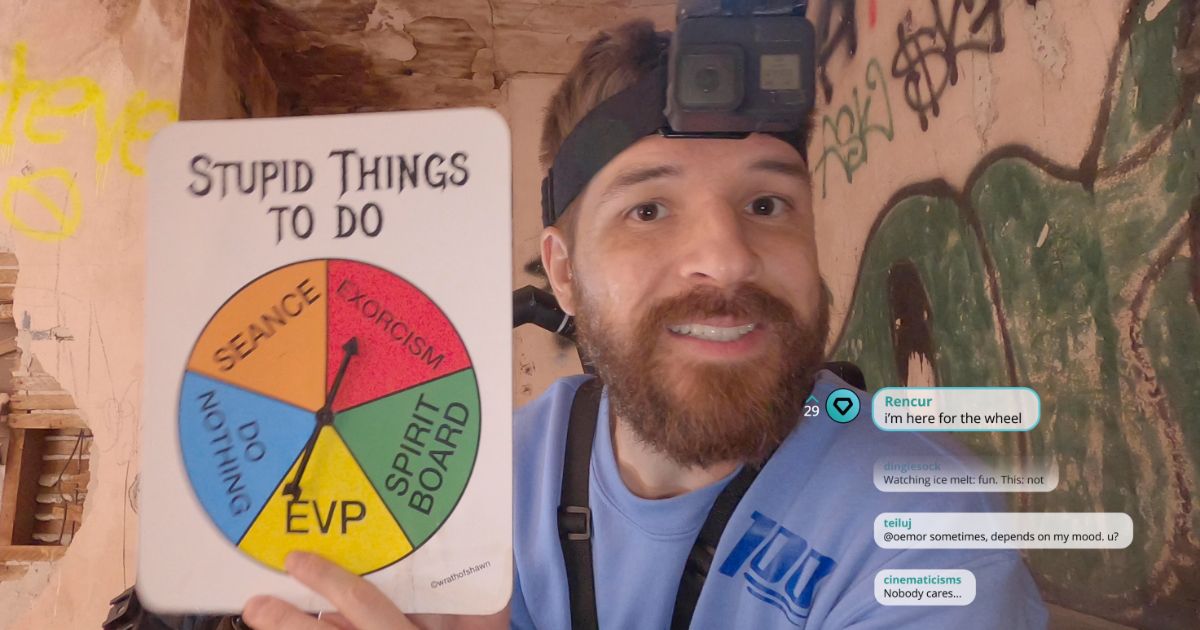 Deadstream is a Shudder original that takes the phenomenon of YouTubers and ghost haunting to an extreme and makes one of the funniest movies of the year. The Blair Witch Project of this decade, the movie tackles elements that couldn't be more modern with a funny twist: cancel culture, the monetization of YouTube, white privilege, etc.
Also, this is mostly a one-actor movie, and Joseph Winter knocks out of the park. His overacting is something present in most of these YouTube videos and makes it an extra layer of fun. This mixture of found footage with live-streaming is surprisingly funny and scary.
2/8

Scream (2022)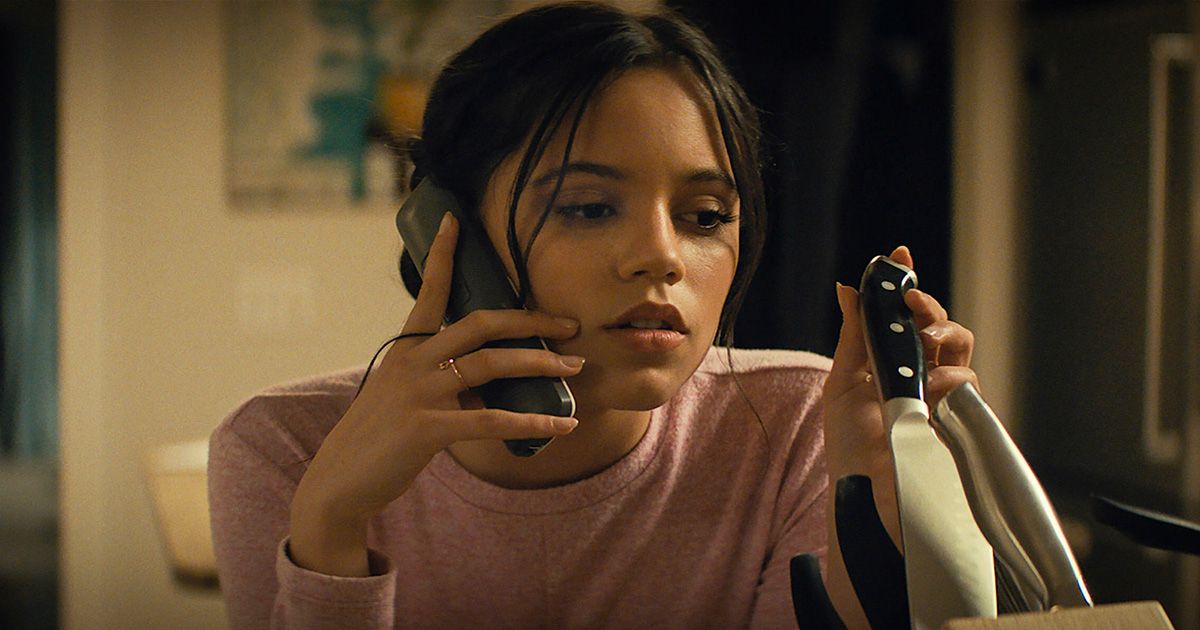 Scream (2022) premiered in January, starting one of the best years for horror movies in quite a while. Since the original Scream, comedy has been a great part of this story and is what makes fans love them so much. Some say that this installment is the best one since the first movie, and it is the fifth one, so that means a lot.
The connection between the new characters with the original ones was a great idea, combined with the core elements of this movie (as the girl on the phone in the opening sequence), making it clear the movie understands the essence of this franchise. So much so that a sequel, Scream VI, is coming to movie theaters next year.
1/8

Bodies Bodies Bodies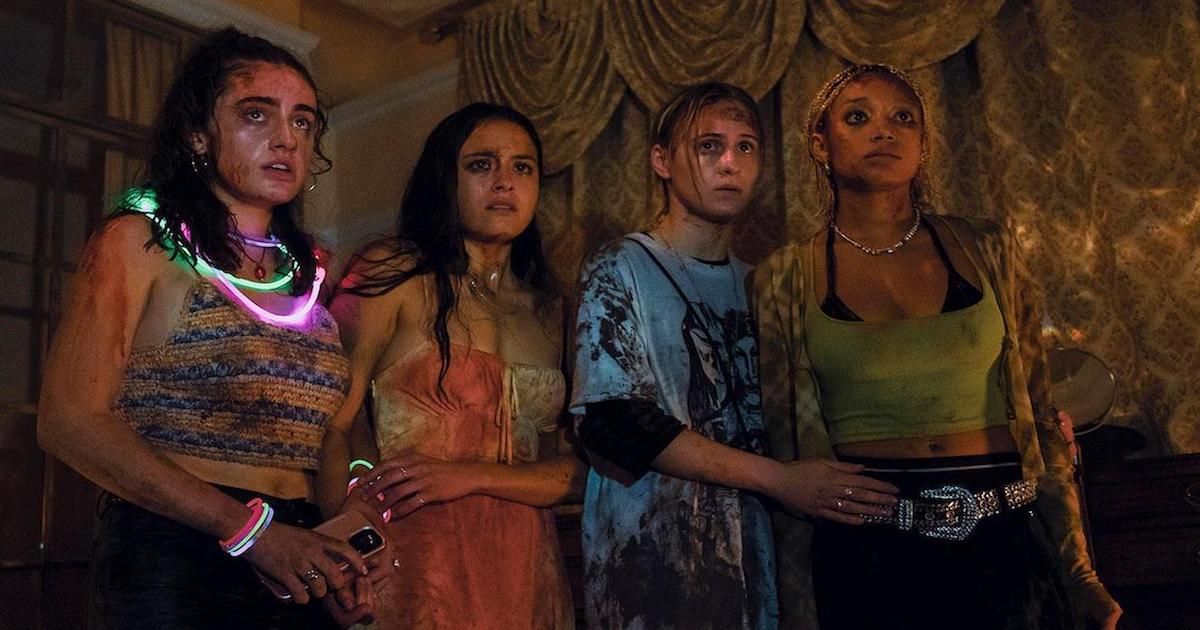 Bodies Bodies Bodies is one of the funniest horror comedies made in a very long time. While taking a swing at Gen Z in the best way possible, the movie cleverly constructed its narrative between the horror of thinking someone you know is a killer and the funny comments and solutions the characters reach to solve their problems. When a fun game becomes a real hunt for a killer, comedy is one of the elements that is definitely not lacking.