The holiday season is 'the most wonderful time of the year,' and apparently there really is a holiday movie out there for everyone. There are obviously classic Christmas movies like It's a Wonderful Life and A Christmas Story, there are countless Hallmark and Lifetime Christmas movies, there are dark or sad Christmas movies for the lonely or mourning, there are Christmas horror movies, raunchy R-rated Christmas comedies, and toe-tapping Christmas musicals. For every genre of film, there is a Christmas variant. Some of the outliers, however, have stood the test of time as truly weird, unique, and sometimes just downright bonkers holiday movies. These are some of the weirdest Christmas movies of all time.
The Nightmare Before Christmas
Just because it's become a cult classic Christmas movie, doesn't mean it isn't weird. Sure, it is an objectively great movie, but also an objectively strange movie. The Nightmare Before Christmas tells the story of a town that celebrates Halloween in a bigger world where each town only celebrates one holiday and spends the rest of the year preparing for it. One year, Jack the Pumpkin King, the scariest of them all, decides he's tired of Halloween and needs to do Christmas instead.
Related: Best Santa Claus Movies of All Time
Rather than learning Christmas from the professionals, he thinks Santa Claus is Sandy Claws and sends a gaggle of bathtub ghoul children to kidnap the entire purpose of Christmas Town, Santa himself. This movie takes a lot of twists and turns that don't scream Christmas, but they certainly scream. Despite how weird The Nightmare Before Christmas is and the fact that Tim Burton and Christmas don't sound right together, this remains a fun movie to watch during the Halloween or Christmas season and has been surprisingly embraced by the mainstream.
Santa Claus AKA Santa Claus vs. the Devil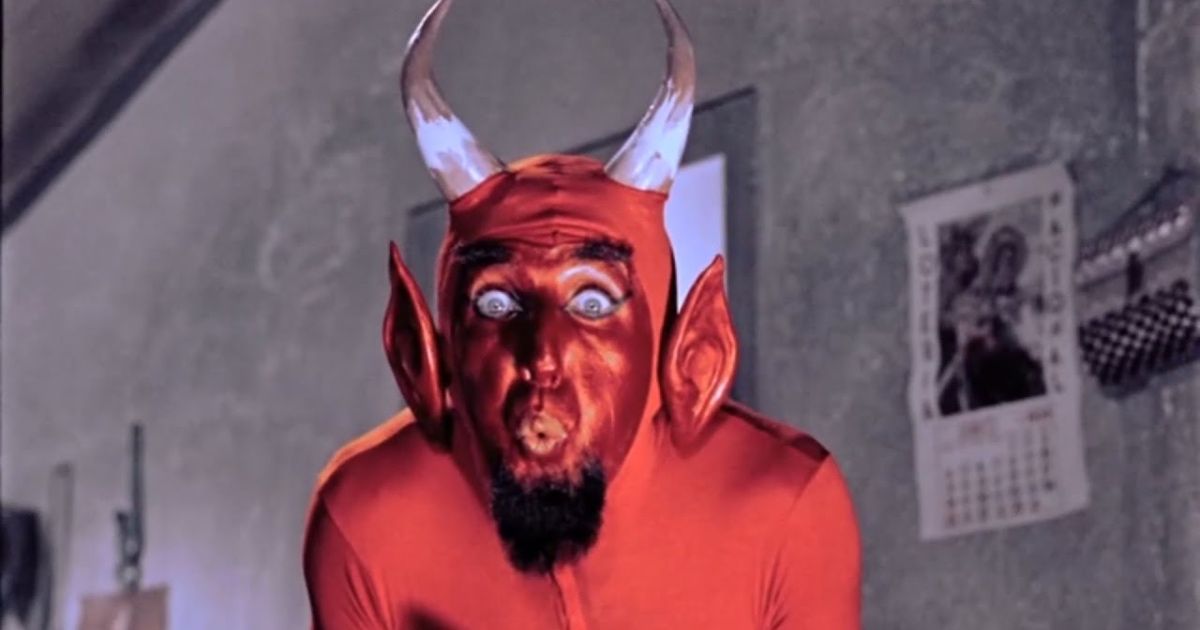 In the low-budget 1959 Mexican fantasy film Santa Claus vs. the Devil, Santa and Satan battle it out for Christmas. Santa wants to make all the children happy, while Satan, his demon henchmen, and three naughty boys they recruit want to ruin Christmas once and for all. Santa's not alone in his fight though — he's got Merlin the magical to help him defeat Satan in this strange, visually phantasmagoric, but morally sound Christmas movie.
Bad Santa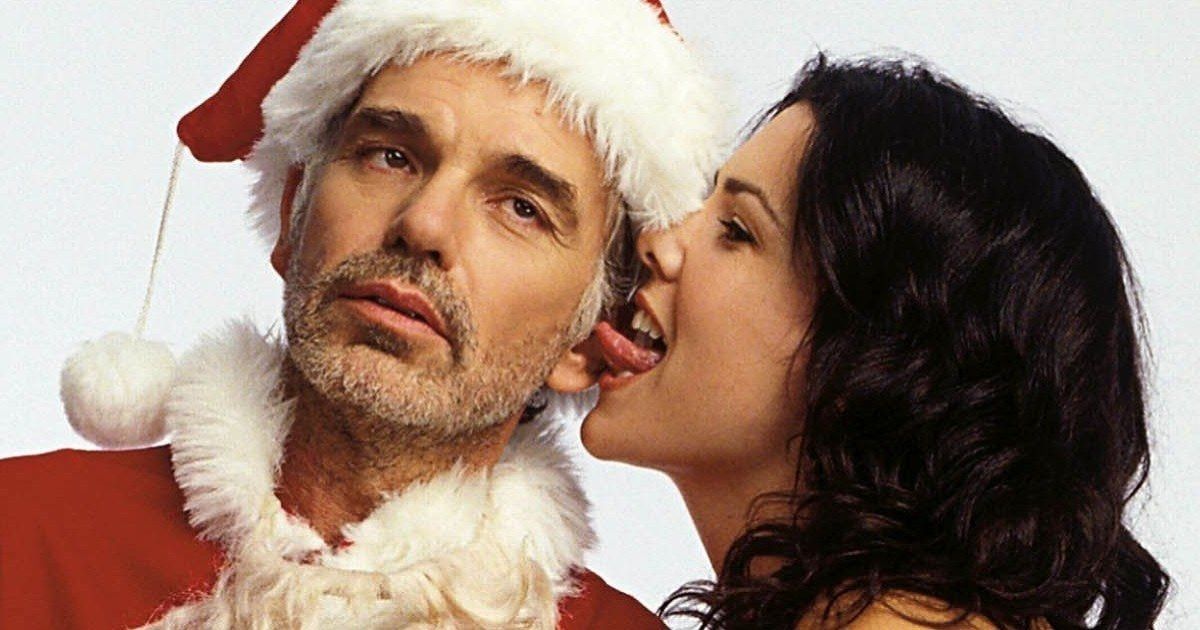 Bad Santa is a dark comedy where two con men get together one night a year for a not-so-jolly-holiday con. Willie T. Stokes (Billy Bob Thornton) and his partner (Tony Cox) disguise themselves as a mall Santa and his attending elf to scam holiday shoppers. On this particular Christmas, the con isn't going so well. Willie is a sad, drunken mess and is off his game; in fact, he might have even developed a fatherly soft spot for an obnoxious young boy he meets. Maybe this Santa won't end up being evil in the end, but he definitely isn't the Santa that inspires a family movie night.
.
Santa Claus Conquers the Martians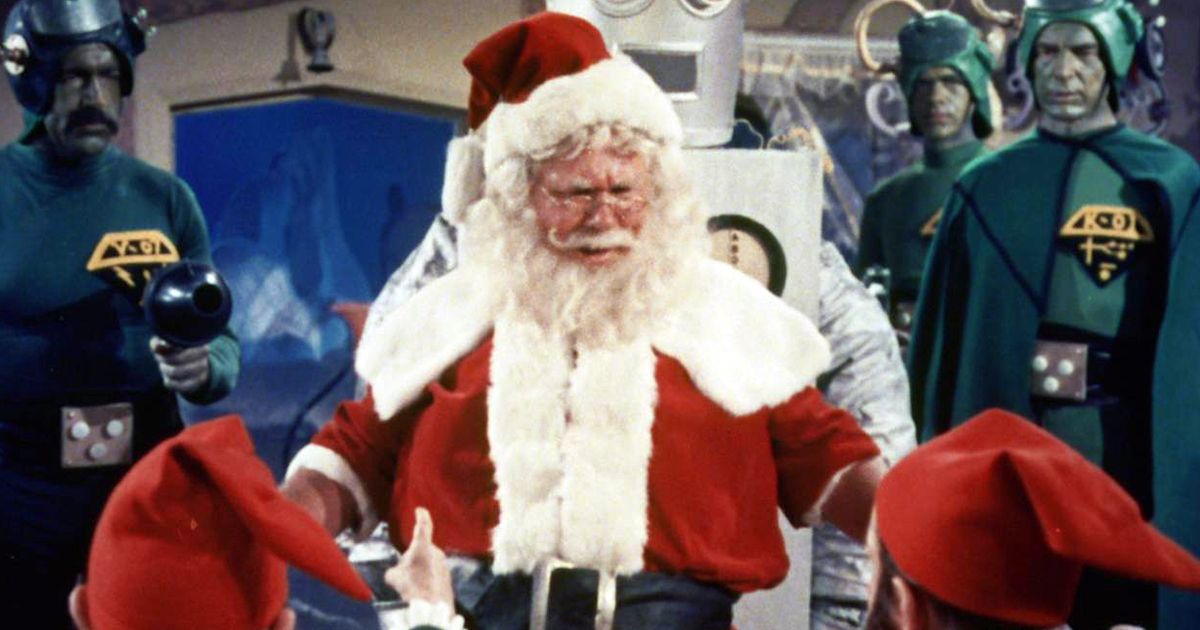 The Martians don't have a Santa Claus, so they decide to steal the one from Earth so that the kids of their planet could have gifts too. However, two children from Earth put an end to sharing Santa very quickly and bring him back to Earth. Santa is free, the Martians get no gifts, and all is well in Santa Claus Conquers the Martians, a fever dream of a film if there ever was one.
Violent Night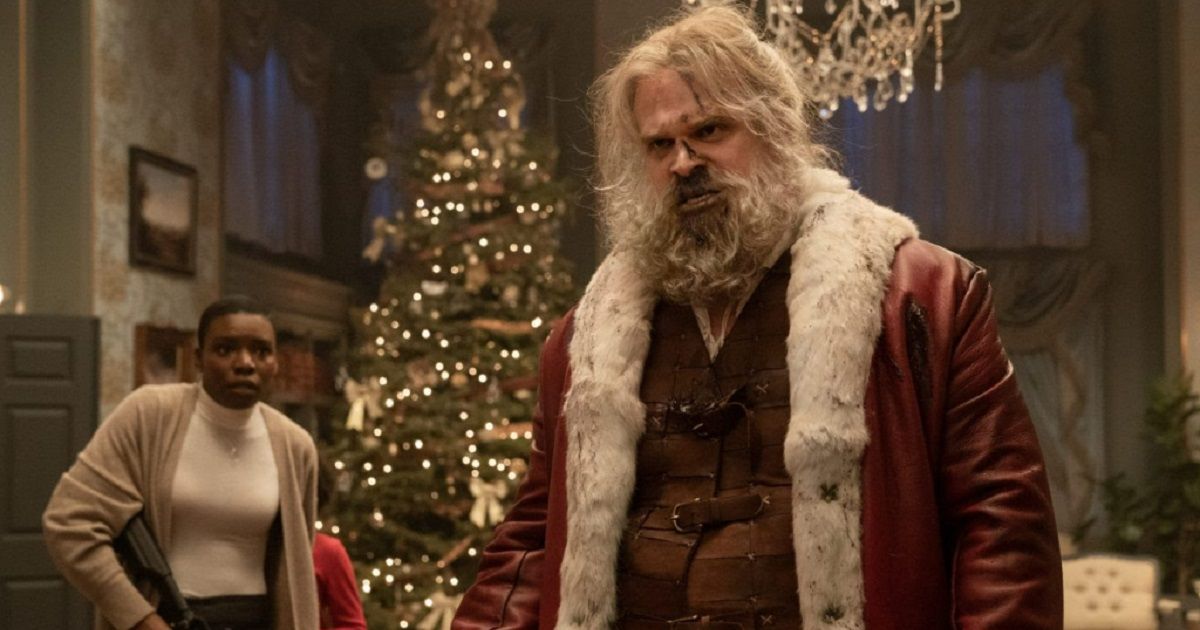 While Violent Night is a new movie, it is certainly one of the strangest Christmas premises. The movie follows a wealthy family on a compound as they're being invaded by a team of mercenaries, but the soldiers better watch out because Santa Claus is coming to town, and he knows they've been naughty. There's no world where Santa and militaristic secret protection go together, esspecially an R rating for blood, violence, and sexual references, making Volent Night a wonderfully gruesome holiday treat.
The Mean One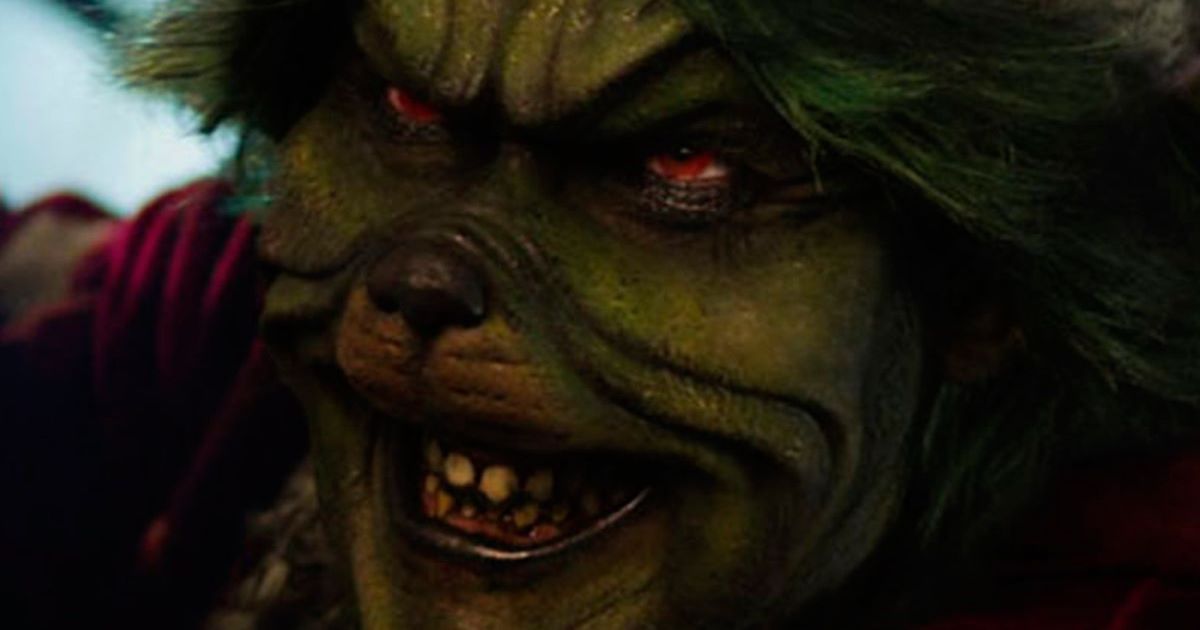 Another new but surely strange Christmas movie is The Mean One. Similar to how Santa and self-defense don't mix, Cindy Lou Who and violent slasher killers just don't jive. After Cindy watches the Grinch murder her parents, she holds a 20-year grudge and decides that the only thing she can do is trap and kill the Grinch. While a Christmas horror doesn't sound that far off from how many Americans feel about heading home for the holidays, taking a children's story like the Grinch is just a little too weird.
Christmas Icetastrophe
This movie has unrequited, forbidden love like Romeo and Juliet, if instead of the Montagues and Capulets, they were families feuding in a small town on Christmas after a meteorite strike. Wintry meteoric blasts hit two parts of the town in Christmas Icetastrophe, one on the mountainside and the other directly on the main street, the latter causing icy cold and freezing temperatures on Christmas day. After these young star-crossed lovers witness the crash, they know they must go against their families' wishes and do whatever needs to be done to save their town.
Krampus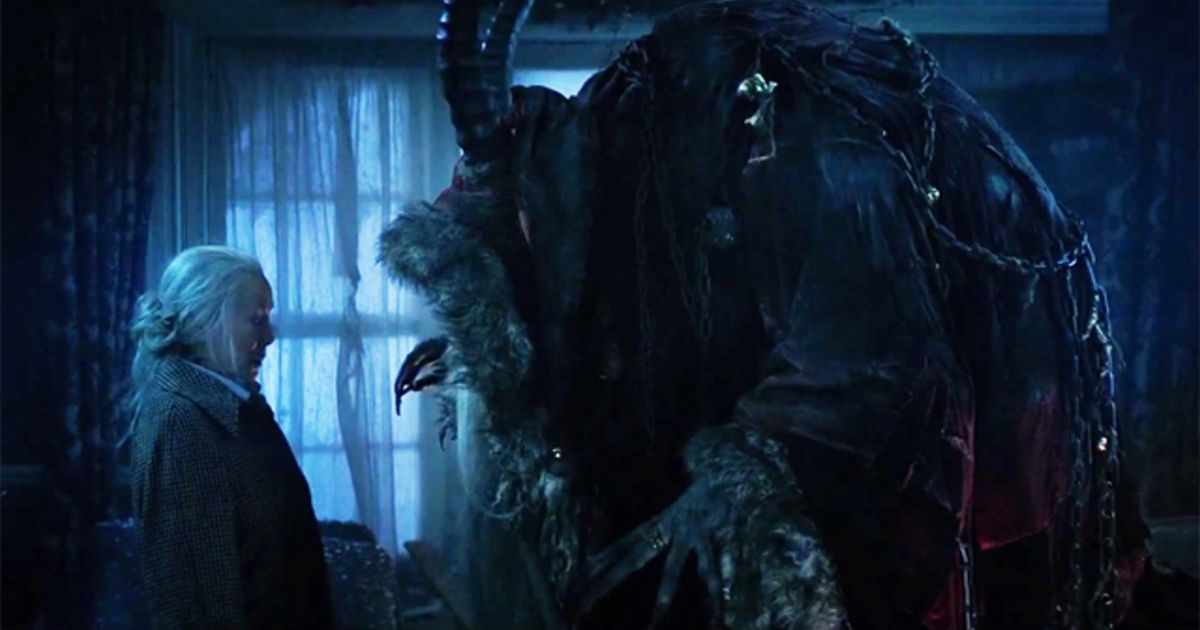 Krampus sits on the ancient European folklore side of the holiday spirit. He is a horned beast who, instead of giving coal to naughty children, punishes them. In this darkly funny but nasty film, a young boy, Max, loses his Christmas spirit and subsequently releases this horned and vengeful Christmas beast. Despite his not being the most functional family, they all have to come together to save Christmas and themselves.
Related: Why Children's Stories Are Getting Rebooted as Horror Movies
While a folkloric take on the holiday season can be an interesting change of pace, the reviews are what make the movie really strange. Scrolling through parental review websites, many parents will discuss throwing a family into the pit of hell and in the same paragraph they'll mention how it's family-friendly for 10 and up, and check that it has great role models for kids. Maybe some parents wish Krampus would visit their kids rather than Santa. The movie is strange on its own, but downright sinister with those parental reviews.
Santa with Muscles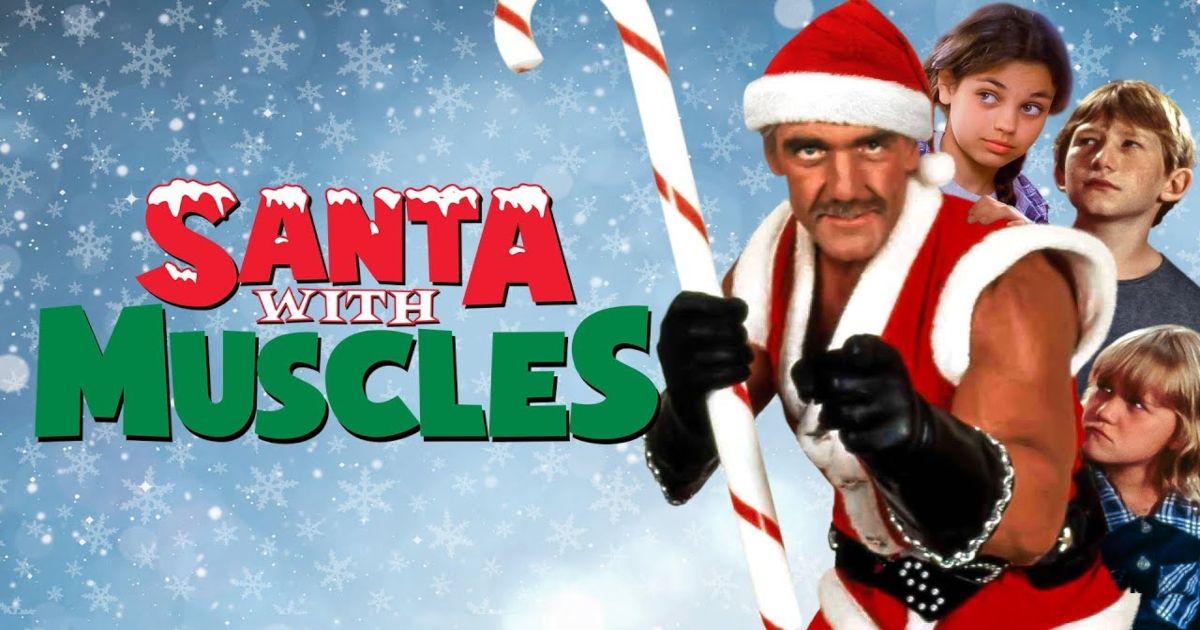 You might be wondering: If Santa has all those muscles, what's he doing with all the cookies he collects at a hundred million houses in one night? In Santa with Muscles, Blake Thorn (Hulk Hogan) is a pompous millionaire who made his fortune selling bodybuilding supplements until he hits his head while evading the police in a Santa disguise. When he comes to he really thinks he is Santa — but with muscles.
Since being Santa has made him want to be a better person, Blake takes down the evil scientist, Ebner Frost, who wants to destroy the orphanage Thorn grew up in because there are magical crystals underneath it. If you thought Jingle All the Way was ridiculous, wait until you see this.
Santa and the Ice Cream Bunny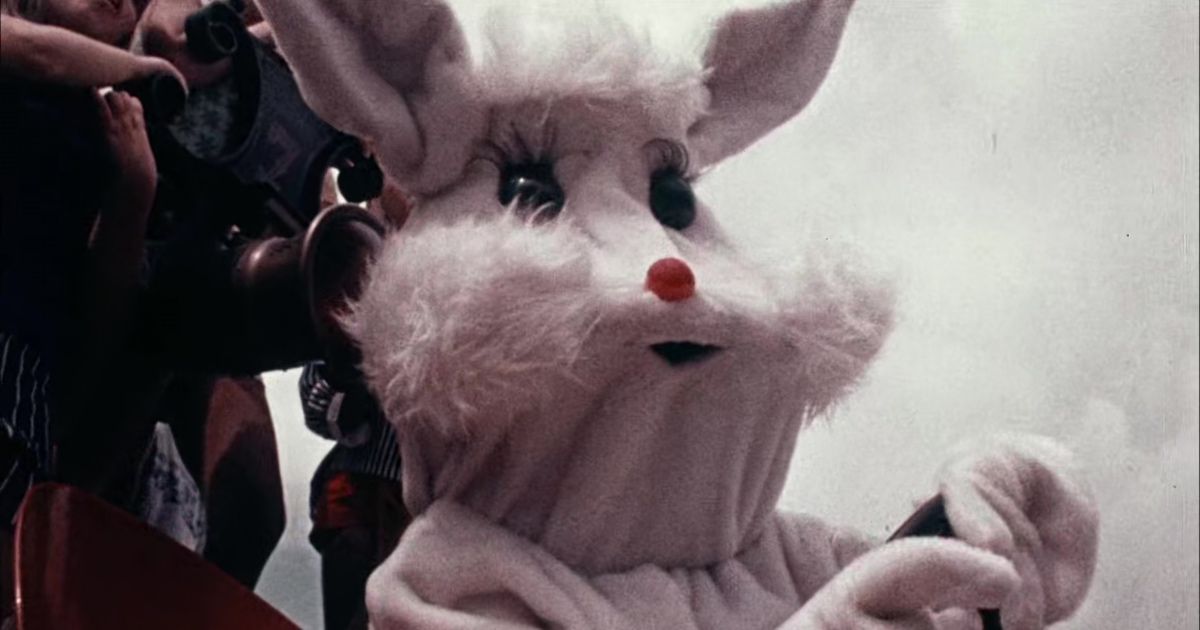 Santa and the Ice Cream Bunny is a psychedelic trip of a Christmas film, with a movie inside a movie to boot. Santa is stranded in a Floridian beach after his reindeer got too hot and dumped him off, ditching him to head back to the North Pole. Tom Sawyer, a guy in a gorilla suit, and Huckleberry Finn use farm animals in an attempt to free Santa, but nothing is working.
Since it's not working, Santa tells everyone Thumbelina's story, and then out of nowhere, the notorious Ice Cream Bunny shows up and rescues Santa. The movie ends with all of them driving off in a big red fire truck. The content of this movie would be strange even if it made sense, but it does not. If anything, it's a collection of myths that each make the other seem even more ridiculous (Jack and the Beanstalk, the Easter Bunny, Santa Claus).