Maya Rudolph and Jason Bateman speak about what it's like to be a part of the improvisational comedy.
A new featurette released by Netflix pulls back the curtain on Murderville with a behind-the-scenes look at the show's new Christmas special. Called Who Killed Santa? A Murderville Murder Mystery, the special features Will Arnett leading the investigation as Detective Terry Seattle, and this time, he's joined by special guests Maya Rudolph and Jason Bateman. For the guest stars, it's improv from start to finish, as they've not been given any scripts and genuinely have no idea who the killer might be.
For a sneak peek at what that's like for the actors, watch the featurette below.
"I've been told nothing, I don't know who's here, what's happening and what I'm going to do," Rudolph is also quoted as saying on the set, via Netflix Tudum.
Bateman added, "I have been given no script, no ideas about plot, location…"
As explained in the featurette, the guest stars must also figure out who the killer is in the outlandish murder mysteries presented before them. For the Christmas special, that includes discovering who killed a Santa (Sean Hayes) using a sharpened candy cane. The guest stars may or may not be right with their assessments, but for viewers, it's fun to watch them try and figure it out along the way. Giving the stars no information whatsoever about the mystery adds a layer of unpredictability to the comedy series that make it unlike anything else on Netflix.
"We wanted to do a show that felt like anything could happen at any moment," Arnett says in the featurette.
Related: Murderville Christmas Special: Plot, Cast, Release Date, and Everything Else We Know
Will They Solve the Mystery of St. Nick's Murder?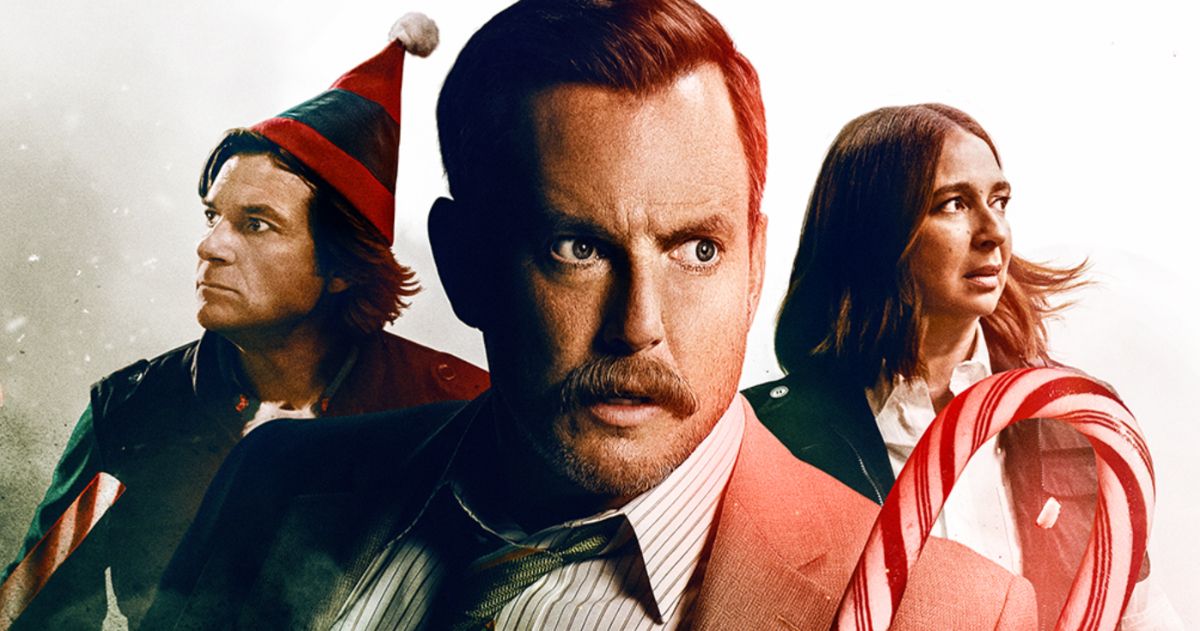 The Christmas special spans 50-minutes long and comes from writer-showrunner Krister Johnson. Along with Arnett, Rudolph, and Bateman, the special also features appearances from Pete Davidson, Marshawn Lynch, and Sean Hayes. Additional guest cast include Eliza Coupe, Kurt Braunohler, Haneefah Wood, Lilan Bowden, Dennice Cisnero, Tawny Newsome, and Courtney Parchman.
The first season of Murderville debuted on Netflix in February. Each episode featured a different guest star who was not let in on the story, unlike the rest of the cast and crew. Previous guests have included Conan O'Brien, Marshawn Lynch, Kumail Nanjiani, Annie Murphy, Sharon Stone, and Ken Jeong. It remains unclear if a second season will be coming along, though Murderville hasn't been officially canceled, and it's certainly a good sign that it was given a Christmas special.
The full first season of Murderville, along with Who Killed Santa? A Murderville Murder Mystery, can be found streaming on Netflix.