The actor explains in-depth how his training and research prepared him to play Feyd-Rautha Harkonnen in the upcoming sequel.
With Dune: Part Two having recently wrapped filming and slated for release late next year, some of the actors, particularly the newer faces, have taken the opportunity to openly reflect on their experience with the story of Dune on the big screen so far. According to a report from The Playlist, Austin Butler, one of the most notable recruits to the upcoming sequel, talked with Backstage Podcast about his training for the film and his personal understanding of his character Feyd-Rautha Harkonnen, a new villain to the ongoing story on Arrakis.
The young 31-year-old actor is no stranger to intense preparation for a dramatic role. His true breakout role as the King of Rock and Roll in the recent, lavishly acclaimed biopic titled Elvis (2022) proved his mettle and then some. He isolated himself from his family for three years to both prepare for and shoot the film, proving his absolute dedication to getting the role as perfect as possible. In order to prepare for the bigger and bloodier battles coming to the dunes of Arrakis in Dune: Part Two, however, Butler did not shy away from intense physical training. He worked alongside a Navy SEAL at night for four months during his press tour in Cannes for Elvis to ensure he would be a peak shape once shooting started.
"I worked with this…Navy Seal [guy] who trained me for months beforehand just to get my body into a place where it was available to not only be an imposing physical presence but do whatever was asked of me."
Related: Dune 2 Star Austin Butler Details His 'Exciting' and 'Surreal' Experience Joining the Sci-Fi Sequel
Butler Delights in the Layers of Feyd-Rautha Harkonnen's Character as both a Hero and Villain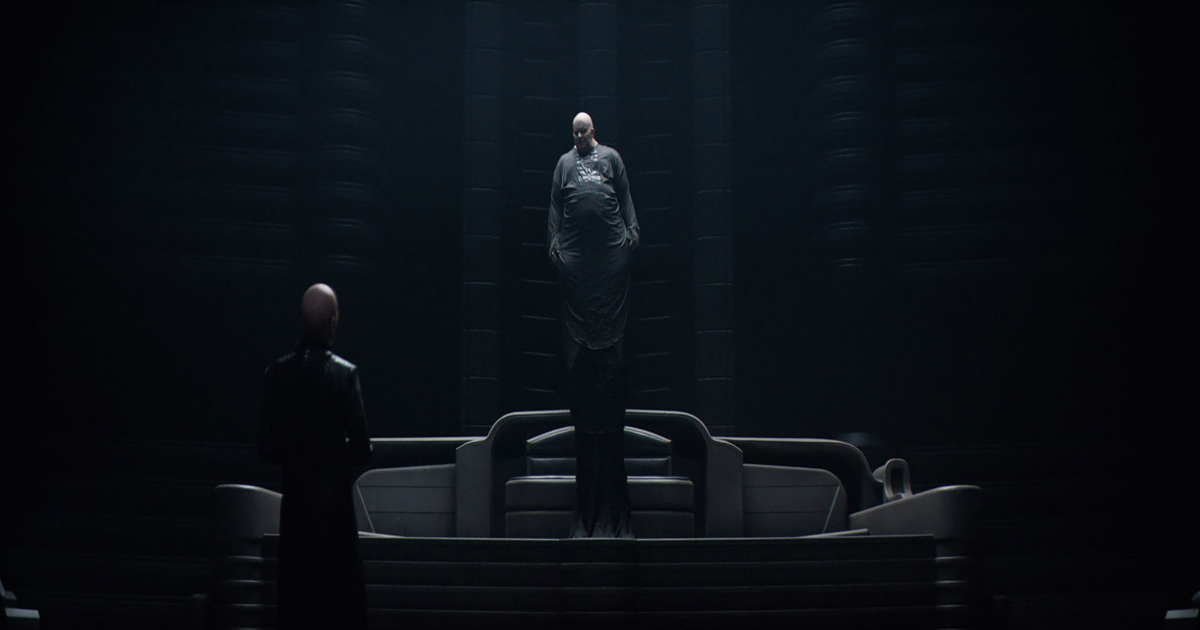 Amidst his avid praise for Dune director Denis Villenueve, Butler also discussed his mental preparation for his role as Dune: Part Two's likely standout arch-villain. Feyd-Rautha Harkonnen, who is the younger nephew of Baron Vladimir Harkonnen (played by Stellan Skarsgard in the first film), is equal parts charismatic, ambitious and repulsive. Without divulging too much detail from the original book, Feyd-Rautha very much embodies the limitless greed of House Harkonnen, while also having his own selfish aspirations. He is favored by his uncle Baron over Glossu Rabban (played by Dave Bautista in the film), which he uses to his advantage. Ultimately he will place himself as the forefront villian opposite Paul Atreides in the battles to come on Arrakis.
Butler explained how he approached his insight of Feyd-Rautha, and how when playing the role of a villain for the first time, he had to be mindful of not passing judgment on the character's motivations or choices, which would impede his embodiment of the role. Rather, he had to find a unique understanding and almost empathy of Rautha's motivations in order to understand his mindset and subsequently portray it on screen.
"…really try to dig into the humanity of [the character]. It's that thing of the bad guy in the world doesn't feel like he's the bad guy…He feels like he's the hero of his own story. And that can be a hard thing with certain characters; with others, it's easier, but you have to not judge the character, and you have to find a way to feel the motivation towards anyone of your actions. So, we had a lot of conversations and crafted that together."
The interview with Backstage Podcast featuring Austin Butler can be viewed below.
Dune: Part Two lands in theaters on November 3rd, 2023.