"I guess I'm more similar to Will than I thought," the teen actor said of his closeted character on the sci-fi series.
Stranger Things star Noah Schnapp has come out as gay.
Schnapp, who plays the (confirmed) closeted teen Will Byers on the Netflix sci-fi series, took to TikTok Thursday evening to joke about his friends and family's unsurprised reaction to his sexuality, captioning the video "I guess I'm more similar to Will than I thought."
Though the actor, 18, writes in the on-screen text that he spent his entire life afraid to come out to friends and family—they already knew, and it wasn't a big deal. In fact, it had never been a big deal.
"You know what it never was? That serious. It was never that serious," Schnapp lip-syncs to a trending audio. "Quite frankly, will never be that serious."
Fans filled Schnapp's comment section with an outpouring of support for the star, and though the news might have been a shock to some, others were about as surprised as his the actor's loved ones.
"Closet was glass baby but we're happy you are comfortable now," one TikTok user joked in support.
Related: Stranger Things' Noah Schnapp Confirms Will Byers is Gay
Schnapp on Playing a Closeted Character: Will's Storyline was 'Done So Beautifully'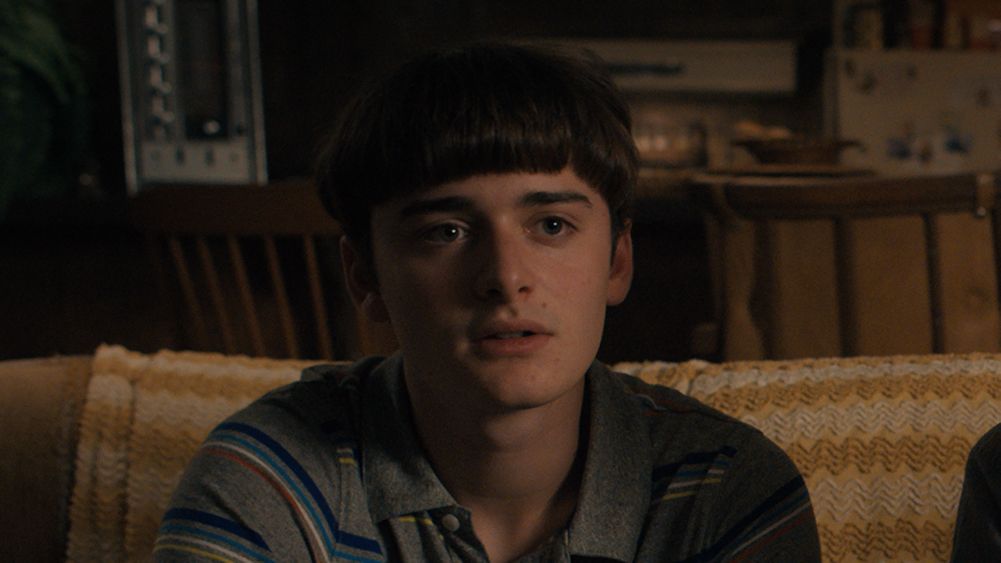 While Will Byers' sexuality has been a hot topic of discussion since the early seasons of Stranger Things, it was only last year that Schnapp confirmed that his character was indeed gay—and in love with his best friend, Mike (Finn Wolfhard).
"…It was hinted at in Season 1: It was always kind of there, but you never really knew, is it just him growing up slower than his friends? Now that he's gotten older, they made it a very real, obvious thing. Now it's 100% clear that he is gay and he does love Mike," the actor said in July 2022. Until that point, Schnapp would tactfully dodge any interview questions about Will's sexuality, saying it was up to the viewers' own interpretation.
But now that Will is officially out of the closet (at least to viewers), Schnapp says that he's beyond happy with the slow-burn arc that creators Matt and Ross Duffer have curated across the show's four seasons.
"But before, it was a slow arc. I think it is done so beautifully, because it's so easy to make a character just like all of a sudden be gay," Schnapp added.
Seasons 1-4 of Stranger Things are now streaming on Netflix.