Brendan Fraser wore prosthetics to increase his size for The Whale, but he refuses to refer to his costume as a "fat suit."
There's been a lot of debate over the use of a "fat suit" for Darren Aronofsky's The Whale, but no matter where one stands on the matter, Brendan Fraser wishes people wouldn't call it that. In the film, Fraser stars as a 600-pound recluse hoping to reconnect with his daughter as his health rapidly declines. To play the part, the actor needed to undergo a physical transformation that includes adding 300 pounds of padding and prosthetics to his body.
In a new video interview with Deadline, Fraser commented on his appearance in The Whale. He addressed how the heavy suit was genuinely "cumbersome," adding a sense of authenticity to the portrayal of a 600-pound man. Fraser explained how his suit was intentionally designed this way to better emulate what it's like to carry extra weight, rather than serving as fodder for comedy material.
"It was cumbersome, with good reason. Because putting an actor in a costume, an apparatus, to emulate weight gain for the character has, in years past, cut the corner on authenticity. It's normally the silhouette of a costume that's worn by a fairly athletic actor and it's in service of a cheap joke or to vilify a character."
When it was pointed out that many critics of these costumes refer to them as a "fat suit," Fraser had this to say in response.
"You'll never hear me say that."
Related: James Corden Was Set to Star in The Whale Before Darren Aronofsky Acquired the Rights
Some Have Criticized Brendan Fraser Wearing a 'Fat Suit'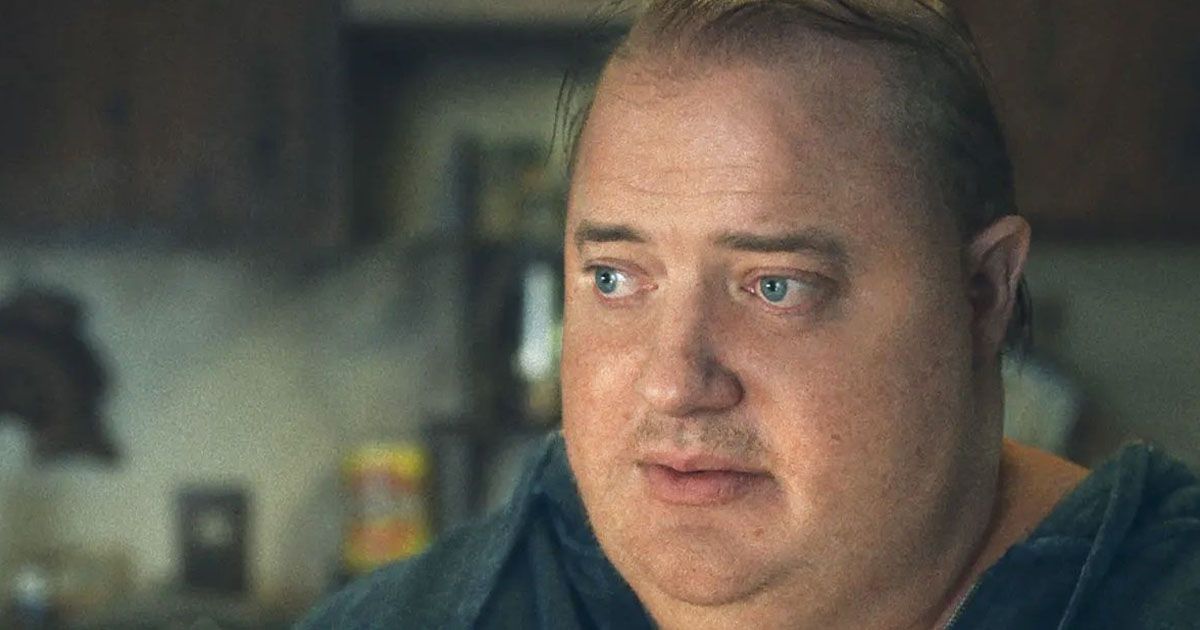 The argument that some have against casting Brendan Fraser in a role like this is that it takes away an opportunity from an obese actor who could have played the role more authentically. Bros actor Guy Branum has been among those saying someone heavier than Fraser should have been cast. But director Darren Aronofsky says the right decision was made by casting a great actor in Fraser to play the part with the aid of prosthetics, noting that it wouldn't make sense to actually cast an actor who's morbidly obese. Even so, he wanted the portrayal to be as realistic as possible.
"Actors have been using makeup since the beginning of acting — that's one of their tools," the filmmaker told Yahoo. "And the lengths we went to portray the realism of the make-up has never been done before. One of my first calls after casting Brendan was to my makeup artist, Adrien Morot. I asked him, 'Can we do something that's realistic?' Because if it's going to look like a joke, then we shouldn't do it."
Of Fraser's character, Aronofsky added, "People with obesity are generally written as bad guys or as punchlines. We wanted to create a fully worked-out character who has bad parts about him and good parts about him; Charlie is very selfish, but he's also full of love and is seeking forgiveness. So [the controversy] makes no sense to me. Brendan Fraser is the right actor to play this role, and the film is an exercise in empathy."
The Whale is now playing in theaters.