Love letters to cinema are one of Hollywood's favorite things to make movies about. Filmmakers clearly love the art of filmmaking, so it seems pretty obvious that creatives within the film industry would want to make movies about what they love most in the world. Movie lovers enjoy it too, of course. What better way to appreciate the art of filmmaking than to make something dedicated to exactly that? Movies make people happy. Movies make people feel seen. Movies make people think. Movies are magnetic in the way they make audiences experience different emotions and think about them weeks, months, and even years after that first viewing.
Even people who do not consider themselves to be lovers of film can take away something from any film. Movies would not have the high box office numbers ever-present in today's film landscape if they didn't. Since movies are so powerful in the way they affect many different types of people, again, it is evident why love letters to cinema continue to be a well-liked topic for films. Therefore, here are the best movies that are about movies:
Related: Why Are Modern Movies Obsessed with Old Hollywood?
10/10

The Aviator (2004)
The Aviator is the real-life story of troubled Hollywood director and aviator, Howard Hughes. Leonardo DiCaprio and Cate Blanchett both give unforgettable performances as Howard Hughes and Katharine Hepburn respectively. Howard Hughes made a name for himself during the Golden Age of Hollywood by directing his two films, Hell's Angels and The Outlaw, while also producing classics such as the original Scarface. Martin Scorsese's film about the famous director shows his trials and tribulations as he tries to navigate Hollywood, studio executives, and his deep desire to construct the biggest plane to ever fly.
Hughes had an obsession with perfection, and Scorsese went to great lengths to strive for that perfection by making the film resemble what it may have looked like had it come out during Hughes' heyday. Scorsese made the film look like it was shot in the two-strip and three-strip Technicolor of the time period.
9/10

Singin' in the Rain (1952)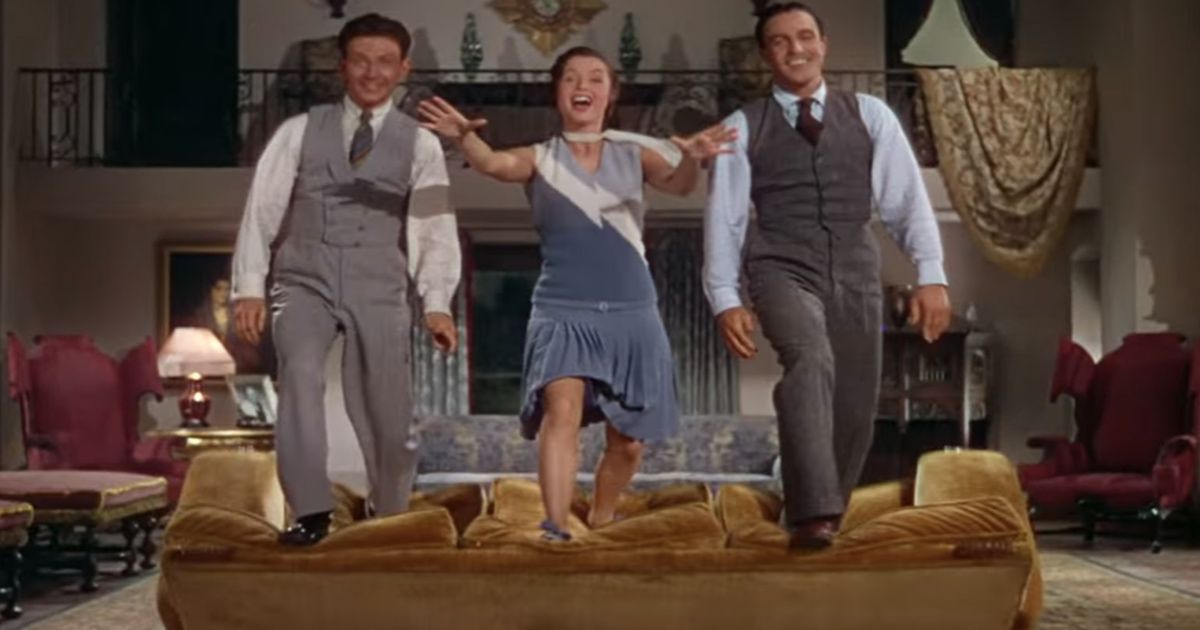 Taking place during the transition period between silent films and talking pictures, Singin' in the Rain follows former stuntman turned actor Don Lockwood (Gene Kelly), his buddy Cosmo Brown (Donald O'Connor), and actress Lina Lamont (Jean Hagen) as they try to keep up with the big changes within the film industry. Don accidentally meets aspiring actress Kathy Seldon (Debbie Reynolds) while trying to escape fans, and falls in love with her.
Lina has a rather high-pitched speaking voice, so Don and Cosmo decide to dub her voice with Kathy's to try to save their movie, which does not bode well with Lina. Watching some of old Hollywood's biggest stars portray up-and-coming stars who are desperate to make their movie work during a time when making talking pictures was a risk is both funny and entertaining. It captures the magic of the Golden Age while still actually being in the Golden Age.
8/10

Boogie Nights (1997)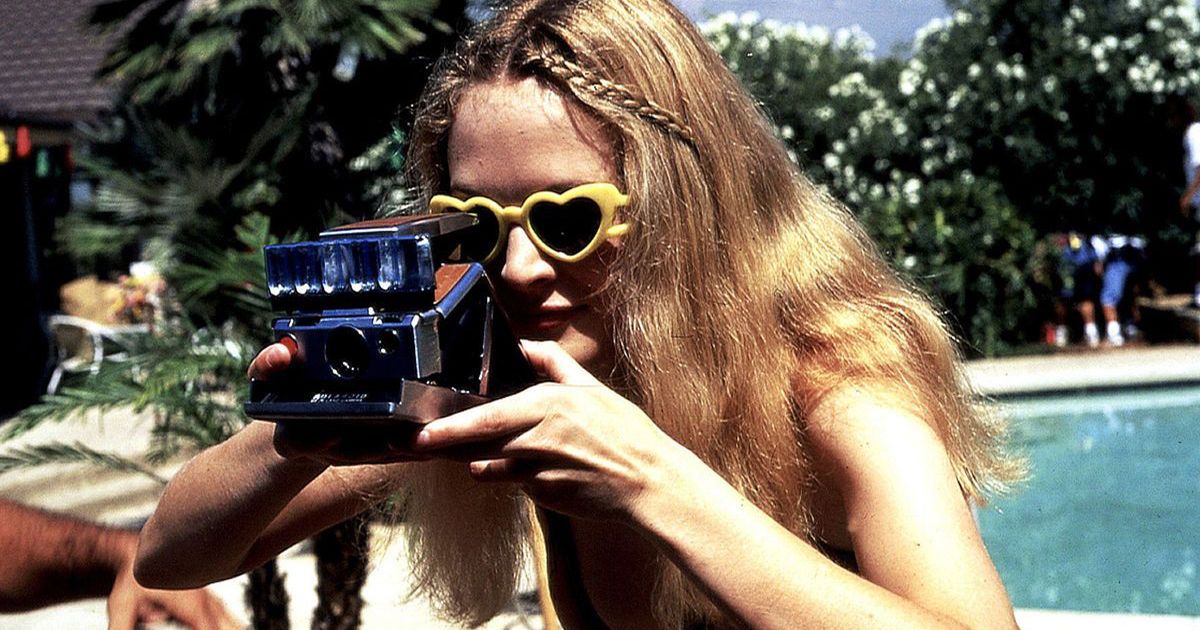 Boogie Nights may not be about filmmaking and the movies in the traditional sense, but it is still technically about movies. Set in 1977 when pleasure was a business and business was booming, an optimistic porn producer, Jack Horner, desires to elevate his craft to an art form when he discovers hot young talent, Eddie Adams. Jack welcomes Eddie into his family of movie-makers, and soon it seems that the whole world knows him as his porn alter ego, Dirk Diggler.
Paul Thomas Anderson is a gifted director, and he has a knack for turning really any plot into something people can't stop watching. The same goes for Boogie Nights. A movie about the glamour and harsh reality of the booming porn industry of the '70s is simultaneously an entertaining and intriguing film that leaves you wanting more.
7/10

Sunset Boulevard (1950)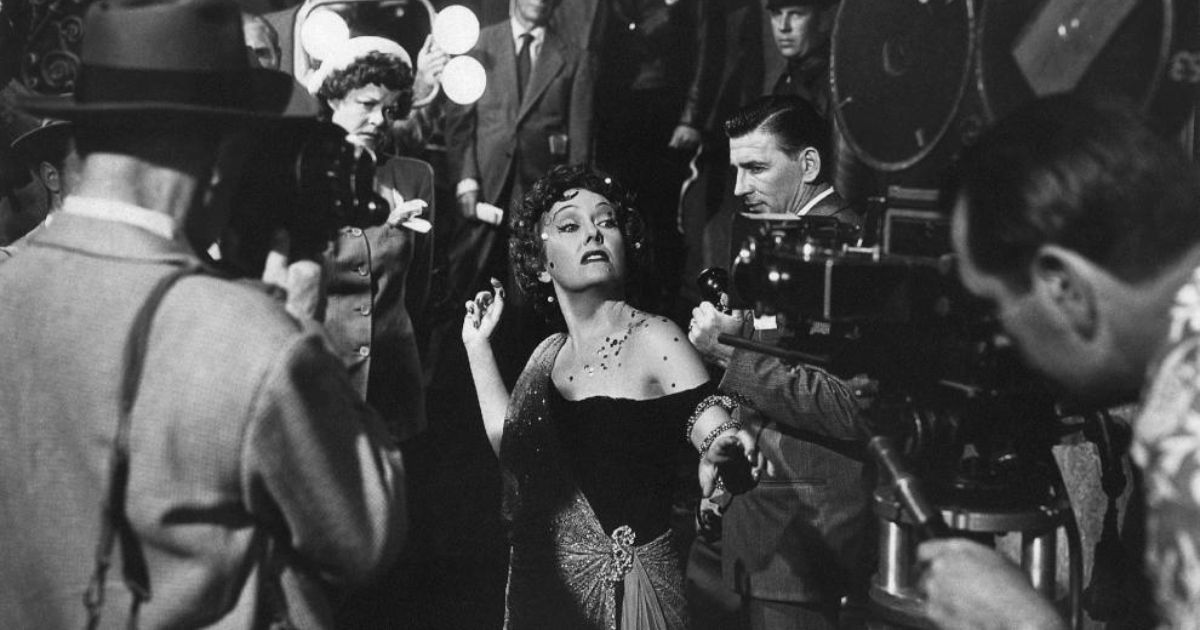 A debt-riddled screenwriter, Joe, develops a dangerous relationship with a fading silent film star, Norma, determined to make a triumphant return to the big screen in Billy Wilder's Sunset Boulevard. In order to get his work noticed within the industry, Joe agrees to move in with Norma and help her create a screenplay for her return to cinema, thus leading Joe to become her lover. Sunset Boulevard is considered one of the greatest movies ever made about Hollywood and is considered a masterpiece in general.
The transition between silent pictures and "talkies" was a huge deal back in the day and changed the way movies are made forever. However, actors and actresses that got their start in silent pictures struggled to make that transition because it was so different from what they were used to.
A lot of silent movie stars couldn't hack it in movies where they actually had to speak and remember lines. They also could not keep up with the younger talent that only had experience with talking pictures. Billy Wilder depicts that with Norma and her violent desperation to continue to be important to both the film industry and everyone in her life.
6/10

Once Upon a Time in Hollywood (2019)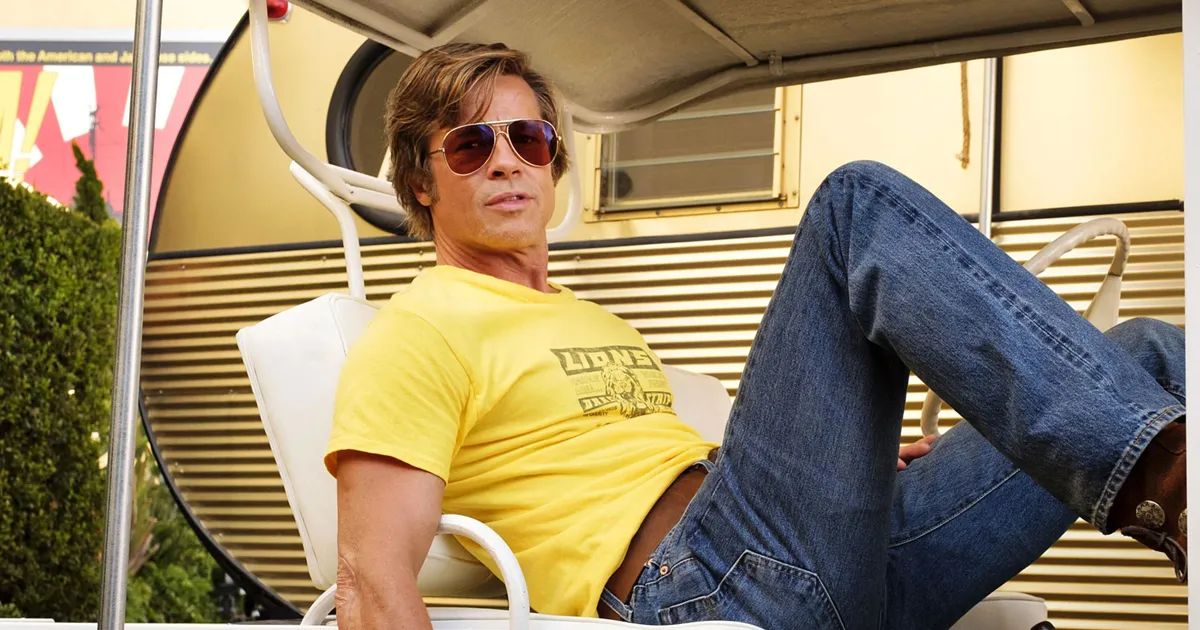 Quentin Tarantino has always had a passionate love for film, so the fact that his ninth film is a love letter to the last years of the Golden Age of Hollywood comes as no surprise. Once Upon a Time in Hollywood takes place in 1969 Hollywood, California and follows former TV star Rick Dalton who specializes in Westerns, and his best friend, stuntman Cliff Booth, as they fight to remain relevant in an ever-changing film industry.
The film features fictionalized versions of the Manson Family, Sharon Tate's life, and other various stars. With multiple storylines and a star-studded ensemble cast, Tarantino pays tribute to a version of Hollywood that no longer exists.
5/10

Tropic Thunder (2008)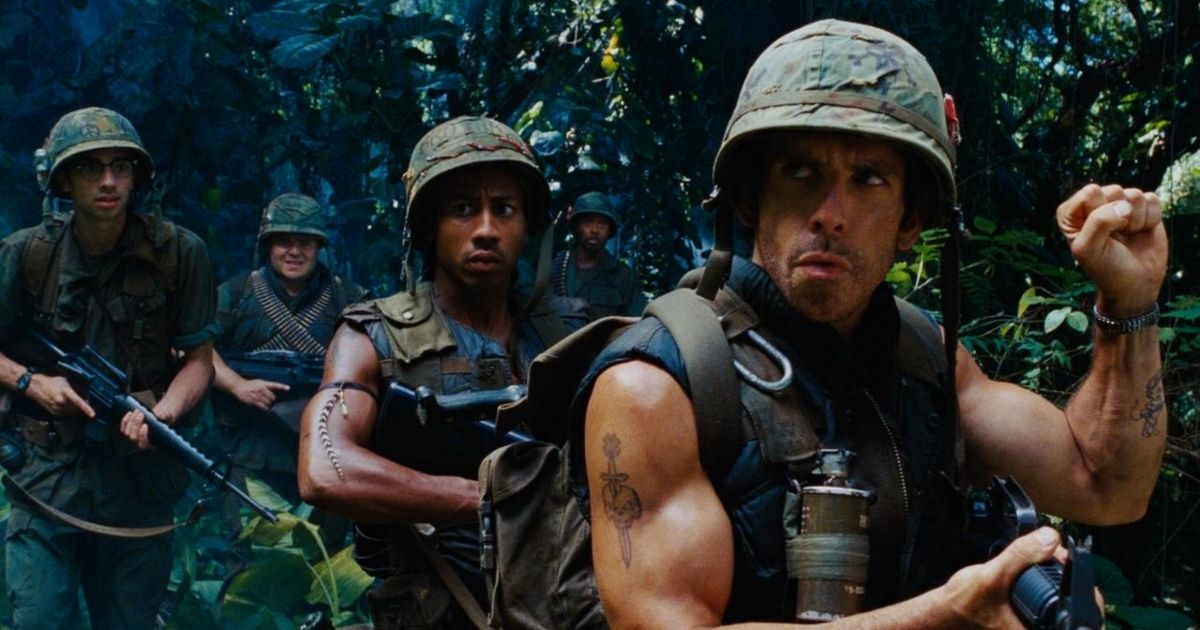 Ben Stiller's Tropic Thunder sees a group of actors shooting a big-budget war movie who are forced to become the soldiers they are portraying after a series of freak occurrences. Over the years Tropic Thunder has understandably received backlash for Robert Downey Jr.'s character Kirk Lazarus. RDJ plays an Oscar-winning method actor who physically will become whatever character he is portraying. Both RDJ and director Ben Stiller have stated that the point of Kirk Lazarus was to highlight the ignorance of method actors and the absurdity of what they will do to "become" their role.
There are plenty of method actors that are capable of dedicating themselves to their role without it overtaking them, such as Daniel Day Lewis, and plenty of actors who are not. It is a funny, satirical look at Hollywood actors and their egos.
Related: Cinema Paradiso: An Ode to Movies
4/10

Cinema Paradiso (1988)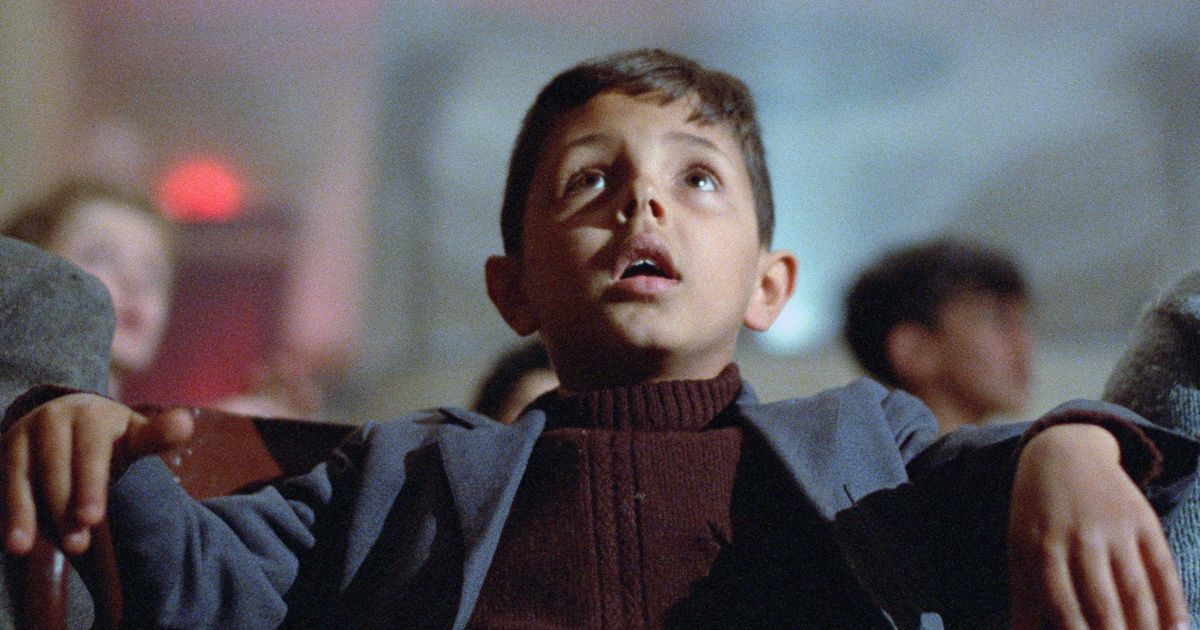 A famous Italian director, Salvatore, returns to his home village in Sicily after the death of the movie theater projectionist, Alfredo, whom he befriended in his childhood. Told through flashbacks, he reminisces about his childhood spent at the theater with Alfredo and how he fell in love with filmmaking. He and Alfredo would spend hours discussing films, which would ultimately be the catalyst for Salvatore going on to become a filmmaker.
Cinema Paradiso is a story about the love that film can fill a person with, but also about how impactful a friendship can be in a person's life. Bonding over a shared devotion to something can make a friendship last for years to come.
3/10

La La Land (2016)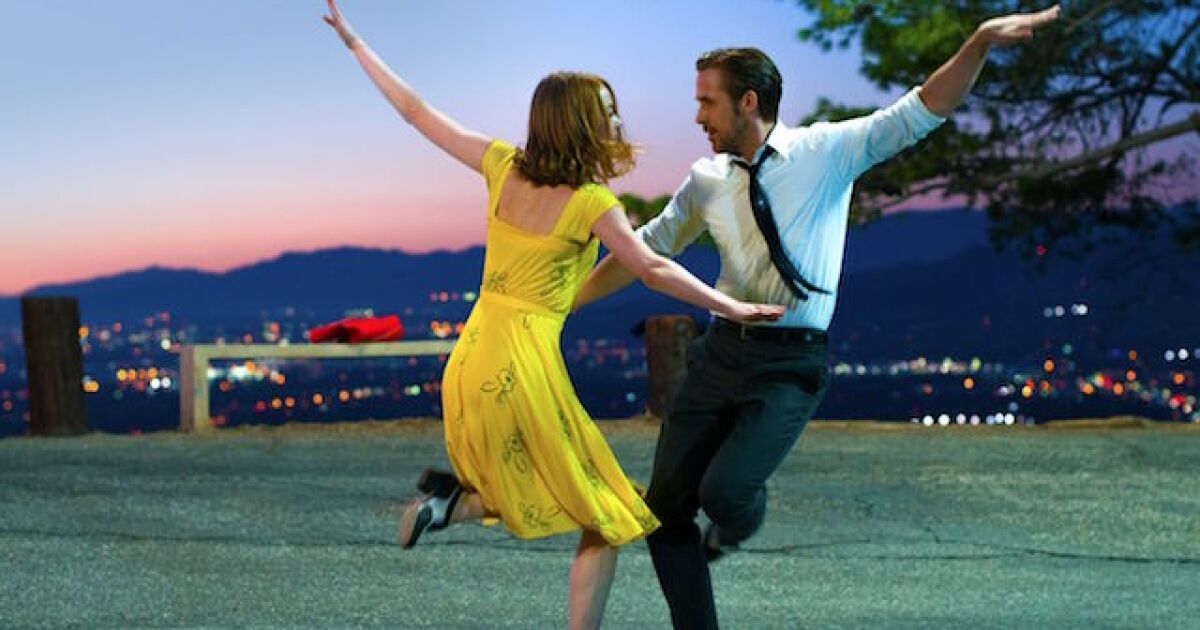 Damien Chazelle recently made another love letter to cinema with last year's Babylon, but it was not his first foray into showing his admiration for the movies. La La Land was the director's beautiful ode to cinema and those who wish to be part of it. Mia (Emma Stone) is an aspiring actress who serves coffee to movie stars in between auditions while jazz musician Sebastian (Ryan Gosling) plays cocktail party gigs to barely scrape by. They fall in love and encourage each other to live out their dreams, but as they each individually start to become successful, their relationship struggles to hang on.
The tagline for La La Land is "Here's to the fools who dream", and that is a perfect description for everything that happens to Mia and Sebastian, but also just for life. Mia and Sebastian dream of being famous in their respective fields, naively believing that they can handle the demands of success while still being the most important person in each other's lives. Everyone can relate to the success and failures in trying to reach their dreams, and Mia and Sebastian bring that to life.
2/10

The Player (1992)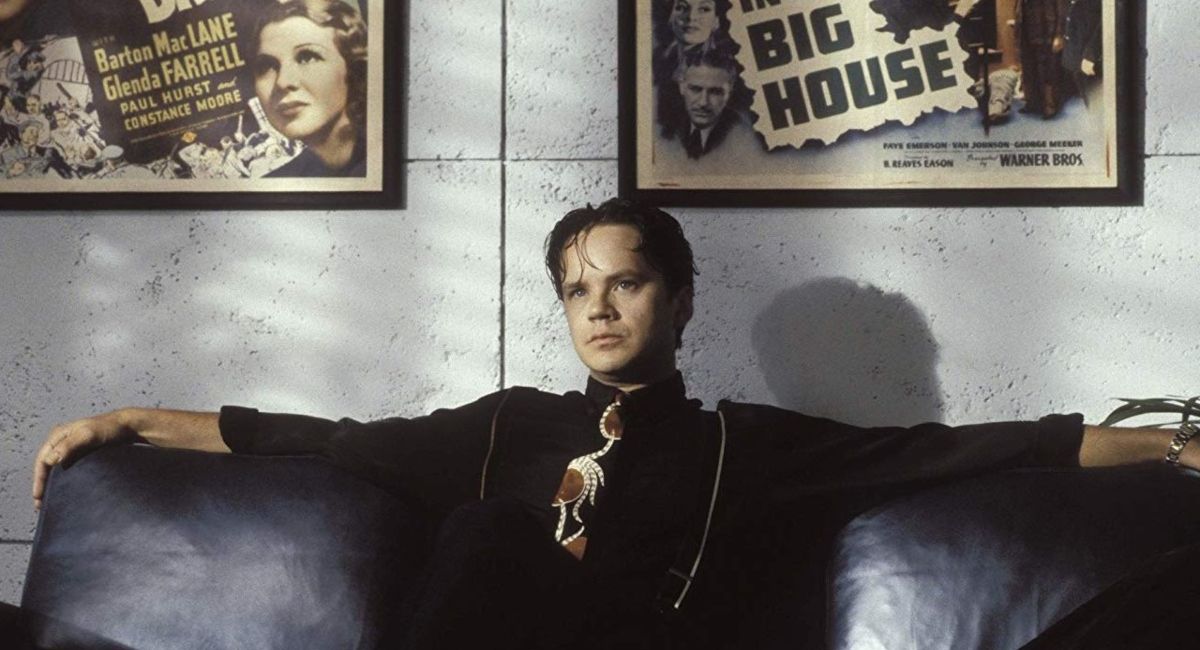 Robert Altman's comedic crime-drama The Player follows a studio executive named Griffin Mill who is being sent death threats by a screenwriter whose script he rejected, but he has no idea which one. The film has the same unrealistic, positive coincidences that would ultimately lead to a "happy ending", very similar to the ones in movie scripts Griffin (Tim Robbins) reads every single day. "Quiet on set!" are the first words spoken in the opening of the film, which then leads into an eight-minute long take that sweeps through a film set during the filming of a scene.
At first, the camera shows a black-and-white painting of a 1920s film set, which depicts the hierarchy of a film set, which is then shown through the long take of the film set in the actual movie. The Player doesn't just show appreciation for the movies but depicts the aspects of the film industry that the average person never gets to witness.
1/10

Mulholland Drive (2001)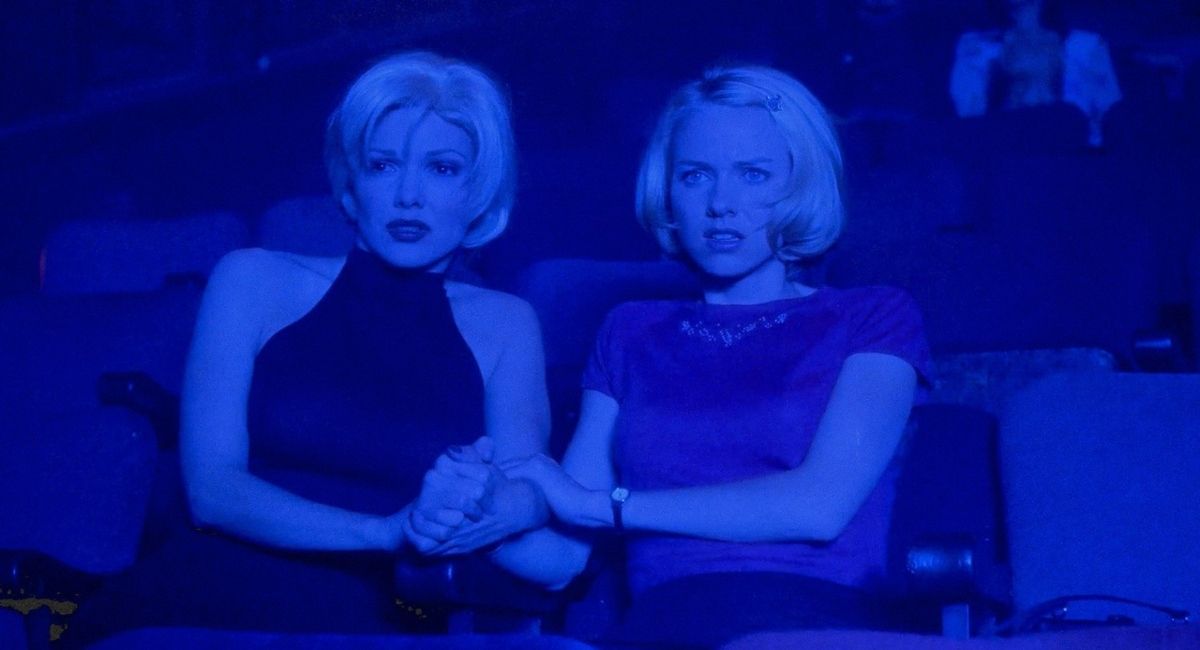 Much darker than most other movies about movies, David Lynch's Mulholland Drive follows an aspiring actress, Betty, who moves into her aunt's apartment in Los Angeles wide-eyed and ready to prove herself to Hollywood. Unbeknownst to Betty (Naomi Watts), she is about to become entangled in a twisted conspiracy involving a woman who is left with amnesia after a car crash. They are both pulled into a chaotic illusion involving a strange blue box and a bizarre nightclub called Silencio.
David Lynch is known for creating peculiar films with almost frightening imagery and plots that are nearly nonsensical, but somehow he always makes it work. While many directors make loving or comedic odes to cinema, Lynch went for downright dark and unusual. With the odd characters, deranged plot lines, and chilling cinematography, this unhinged ode to the movies leaves you with even more appreciation for the craft than you had before.