Ke Huy Quan wins Best Supporting Actor at the 2023 Golden Globe Awards.
The universally acclaimed Everything Everything All at Once takes home its first Golden Globe of the night, thanks to Ke Huy Quan for his role as Waymond Wang. Although Quan is no stranger to Hollywood – getting his start as a child actor in Indiana Jones and the Temple of Doom – Everything Everywhere All at Once marks Quan's return to acting after almost 20 years. Quan's win for Best Supporting Actor in a Motion Picture marks his first Golden Globe nomination and win. He was emotional as he took the stage to make his acceptance speech, which reflected on his acting journey and offered thanks to the Daniels, Jamie Lee Curtis, and his previous director, Steven Spielberg.
"I was raised to never forget where I came from and to always remember who gave me my first opportunity. I am so happy to see Steven Spielberg here tonight. When I started my career as a child actor in Indiana Jones and the Temple of Doom, I felt so very lucky to have been chosen. As I grew older, I started to wonder if that was it, if that was just luck. For so many years, I was afraid I had nothing more to offer. No matter what I did, I would never surpass what I achieved as a kid. Thankfully, more than 30 years later, two guys thought of me. They remembered that kid, and they gave me an opportunity to try again. Everything that has happened since has been unbelievable. Dan Kwan [and] Daniel Scheinert, thank you so, so much for helping me find my answer. You have given me more than I could have ever hoped."
The first-time winner was up against many heavy hitters in the category, which included Brendan Gleeson (The Banshees of Inisherin), Barry Keoghan (The Banshees of Inisherin), Brad Pitt (Babylon), and Eddie Redmayne (The Good Nurse).
Related: Ke Huy Quan Wins Gotham Award for Outstanding Supporting Performance
Ke Huy Quan Return to Film With Everything Everywhere All at Once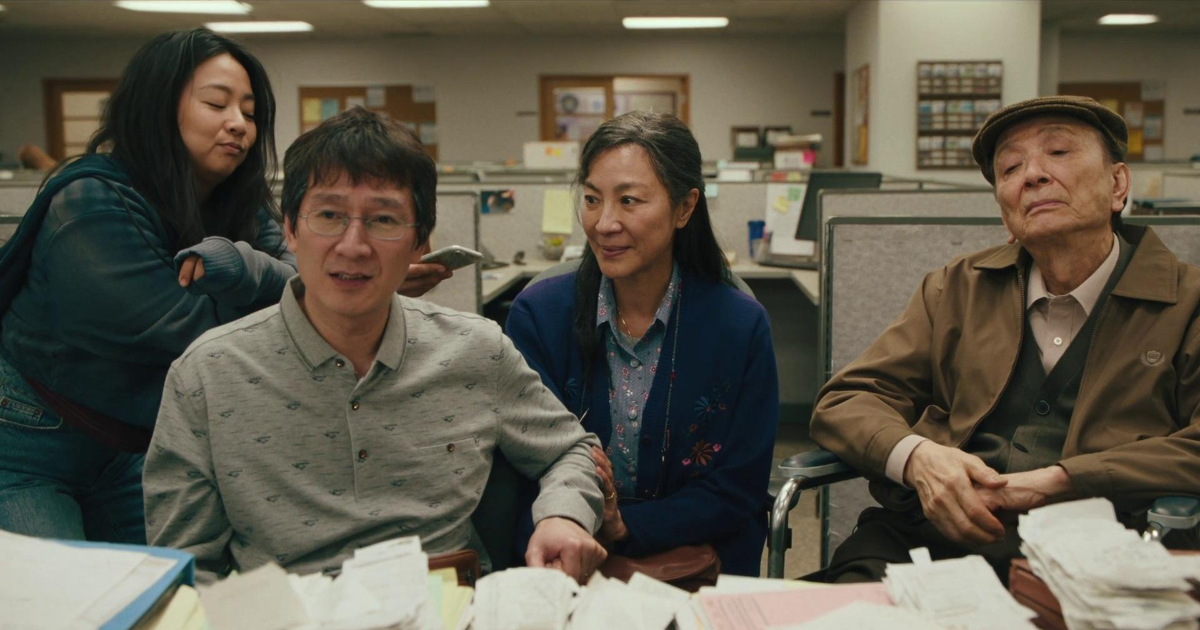 Ke Huy Quan's breakout role was in Steven Spielberg's Indiana Jones and the Temple of Doom in 1984 as Indy's sidekick Short Round. He appeared in another 80's classic, The Goonies, just one year later as Richard "Data" Wang. Despite his start almost 40 years ago, Quan eventually stepped away from acting due to the difficulty of securing roles and transitioned to work behind the camera instead.
His return to acting as Waymond Wang in Everything Everywhere All at Once brought Quan back into the spotlight, igniting his acting career once more. Quan portrayed the meek and benevolent husband of Michelle Yeoh's Evelyn Wang, and his performance has been met with astronomical praise from critics and even old co-stars. Harrison Ford – who acted alongside him in Indiana Jones – was left thoroughly impressed by Quan's performance, additionally stating the outpour of praise, recognition, and nominations that Quan has received is "well-deserved."