Like "Hitchcockian", "Lynchian", and "Kubrickian", fans of the auteur Quentin Tarantino have since deemed movies reminiscent of his filmmaking style as being "Tarantino-esque." And Kill Bill: Volume 1 may be the most Tarantino-esque movie there is, facilitating the perfect drinking game: imbibe in a shot whenever the camera zooms in on Uma Thurman's feet. Take another one when a scene of dialogue extends past ten minutes. Before the movie's end, you'll be so far removed from reality you'll think you're drinking sake with Hattori Hanzō.
But at the same time, it may be the biggest anomaly of his filmography. There are several unexpected techniques of filmmaking that Tarantino uses here to great effect, and it often times appears like an art film, or a product of the avant-garde. And this is in spite of common Tarantino actors like Michael Madsen showing up as part of the cast.
After Pulp Fiction (1994), which garnered Uma Thurman a nomination for Best Supporting Actress at the Academy Awards, Kill Bill: Volume 1 solidified her as a frequent collaborator of Quentin Tarantino. In fact, the acclaimed director even referred to Thurman as his "muse" at one point during filming. Using actors in a recurring fashion is a staple of this director's filmography.
Tarantino's Style
Frankly, this may be the most ambitious film of Tarantino's career. He implemented noteworthy choices of filmmaking around every corner of the film, whether regarding camerawork, sound design, or even the structure of the story itself.
Of course, every Tarantino film will have its fair share of directorial trademarks. These are the qualities that the director has relied on since his debut with Reservoir Dogs (1992) — nonlinear narratives and aestheticized moments of violence, for example. Title cards for both characters and chapters, too. However, Kill Bill: Volume 1 also features its own unique array of filmmaking quirks that never appeared in a Tarantino film before, and still haven't since.
For example: throughout this entire first entry, dialogue would be bleeped out whenever a character would utter The Bride's real name — Beatrix Kiddo. Perhaps what stands out the most from Volume 1, however, was how Tarantino punctuated the live-action scenes with an animated sequence that detailed the background of O-Ren Ishii. The lead antagonist of this first entry, O-Ren was played by Lucy Liu, and acted as one of the four members of the "Deadly Viper Assassination Squad" who attacked The Bride and kicked off the events of the series.
Related: Here's 10 of Quentin Tarantino's Best Movie Characters, Ranked
Initial Success and Reception
After his run of crime movies in the 1990s, and going into the 21st century, Quentin Tarantino was among the hottest directors on the Hollywood block. Between Reservoir Dogs (1992), Pulp Fiction (1994), and Jackie Brown (1997), his movies made $291 million on a collective budget of $23 million. They also averaged 89.7% on Rotten Tomatoes, with an even more impressive audience rating of 91.7%.
With what is still the longest interim of his career, there was a six-year gap between Jackie Brown and Kill Bill: Volume 1. And after a decade (again — the 90s) of negative criticism regarding his stylistic instances of violence and controversial use of racial slurs within dialogue, Volume 1 was his most overtly violent film to date.
But despite the controversy — particularly regarding Uma Thurman's unfortunate car accident — it accrued $180.9 million at the worldwide box office off of Tarantino's biggest budget to-date: $30 million. The movie also holds an 85% approval rating on Rotten Tomatoes, with critics like Roger Ebert awarding it four stars out of four. Plus, Thurman was nominated at the Golden Globes for Best Actress. Those are some high honors for a martial arts film.
Related: Quentin Tarantino Movies Ranked Worst to Best
Its Comparative Legacy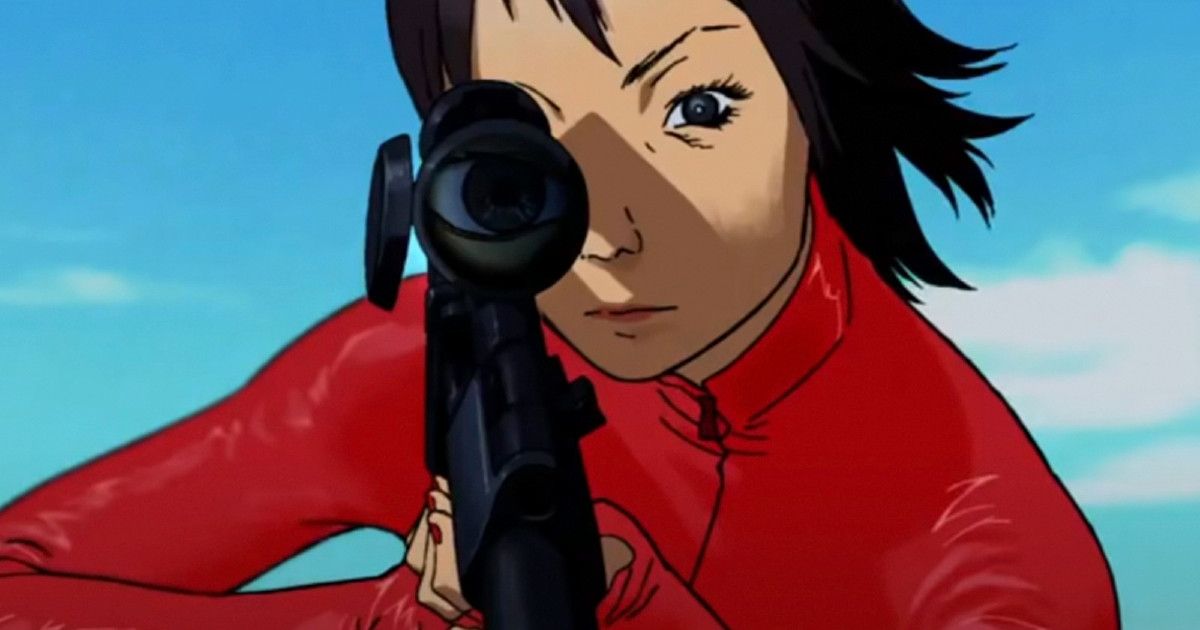 Although filmed as a single project, and considered one by Tarantino himself, the film was split in half because the studio felt the three-and-a-half-hour runtime would be too long for modern audiences. And this film differed in quality from its sequel because, with the latter, the audience knew what to expect, more or less. The Bride was probably going to Kill Bill. It could have been a surprise for the death to come toward the beginning, but expectations were met when the killing scene acted as the film's climax.
With Volume 1, however, there was no telling how it would end. As the movie drew nearer to a close, it was clear that both The Bride and the titular Bill — who doesn't even show up in this first movie aside from the occasional voice appearance — would survive until the sequel. Audiences likely saw that coming off the bat, if they put any forethought into it, but what they weren't expecting was the intense, one-vs-eighty-eight fight scene that would ensue at the end of Volume 1.
The massive brawl is unrealistic, but that plays perfectly into Tarantino's style. Every sequence is over-the-top, replete with gruesome dismemberment attacks and unexpected Wilhelm screams. It's arguably the scene that film fans think of when the name Kill Bill is mentioned, and the one-on-one, samurai style climax with O-Ren Ishii provided the perfect capstone for this opening entry.
But also worth noting is the room that this film left open for another sequel. Typically, that's a role that Volume 2 would fill. But here in Volume 1, after the second scene of the movie when The Bride killed Vernita Green, fans have endlessly speculated that the latter's daughter will rise up twenty years later to hunt down The Bride and avenge the death of her mother.
It's mostly fun speculation, but it's something the sequel never provided. And in the end, the unique elements of filmmaking that Tarantino utilized here in Volume 1 — like the O-Ren animated sequence, for instance — provided a more exclusive aura to the film that hasn't been replicated since.