Adding to their roster of live-action remakes of their hit classics, Disney unveiled the new version of The Little Mermaid in an announcement at its D23 Expo, per NPR. Ariel, a young mermaid, falls in love with a human prince in the original 1989 animated movie. She strikes a pact with Ursula, a sea witch, to transform into a human in order to win his love.
We can anticipate a familiar The Little Mermaid in this movie because previous Disney live-action remakes, like Beauty and the Beast, The Lion King, and Mulan, have adhered to the original animation versions in some fashion. In addition to Halle Bailey, who will play Princess Ariel, the movie will also star Awkwafina as Scuttle, Jacob Tremblay as Flounder, Javier Bardem as Triton, Melissa McCarthy as Ursula, and Daveed Diggs as Sebastian. For the updated rendition, Alan Menken and Lin-Manuel Miranda have signed on to compose the music.
There has been some controversy over Bailey's casting. People either think casting a Black actress goes against the original 1837 Hans Christian Andersen fairy tale, or are thrilled with the representation. In the wake of the mixed opinions, Bailey said that her grandparents offered her some perspective: "It was an inspiring and beautiful thing to hear their words of encouragement, telling me, 'You don't understand what this is doing for us, for our community, for all the little Black and brown girls who are going to see themselves in you,'" she said in an interview with Variety. "I want the little girl in me and the little girls just like me who are watching to know that they're special and that they should be a princess in every single way."
Related: The Little Mermaid: Changes We Want to See
Coming Soon: Disney Debuts New Books
The Little Mermaid Live Action Novelization narrates the well-known tale of Ariel, a young mermaid who is lovely and courageous and has a desire for exploration. Ariel strikes a pact with the wicked sea witch Ursula after meeting Prince Eric that allows her to experience life on dry land, but eventually puts her life and her father's throne in danger.
In the brand-new picture book The Little Mermaid: Make a Splash, we follow Ariel as she longs to discover the outside world. She runs across Ursula the sea witch after saving a prince called Eric from a shipwreck, and she invites her to meet him and see what is beyond the water. Ariel quickly discovers, though, that it will take guts to stop Ursula's nefarious schemes from happening in the human realm.
The Little Mermaid: Guide to Merfolk is a handbook that explores the world of mermaids from the forthcoming movie and was drawn from "Prince Eric's Royal Library." The seven seas and the mermaid princess who rules them can be revealed to readers. The sirens, sea witches, and coral moon myths will all be explained in the book.
Ariel discovers her voice after striking a pact with the wicked sea witch Ursula in the 32-page young readers book The Little Mermaid: This is Ariel. This book is a part of Disney's World of Reading series, which gives beginning readers novels with engaging plots and appealing characters.
Two of the book's covers have not been finalized at the time of this writing; The Little Mermaid: Against the Tide, which tells the story of how Ariel must reconnect with her sisters after one of them is abducted following her mother's death, and The Little Mermaid: Adventures on Land, which chronicles Ariel's first day on land in a picture book format as she meets Prince Eric and must figure out how to foil Ursula's nefarious schemes. All the books can be pre-ordered on Amazon now and will be available for release on April 11, 2023, preceding the movie.
Related: The Little Mermaid: Why the Outdated Princess Movie Needed a Remake
Additional Merchandise Disney May Release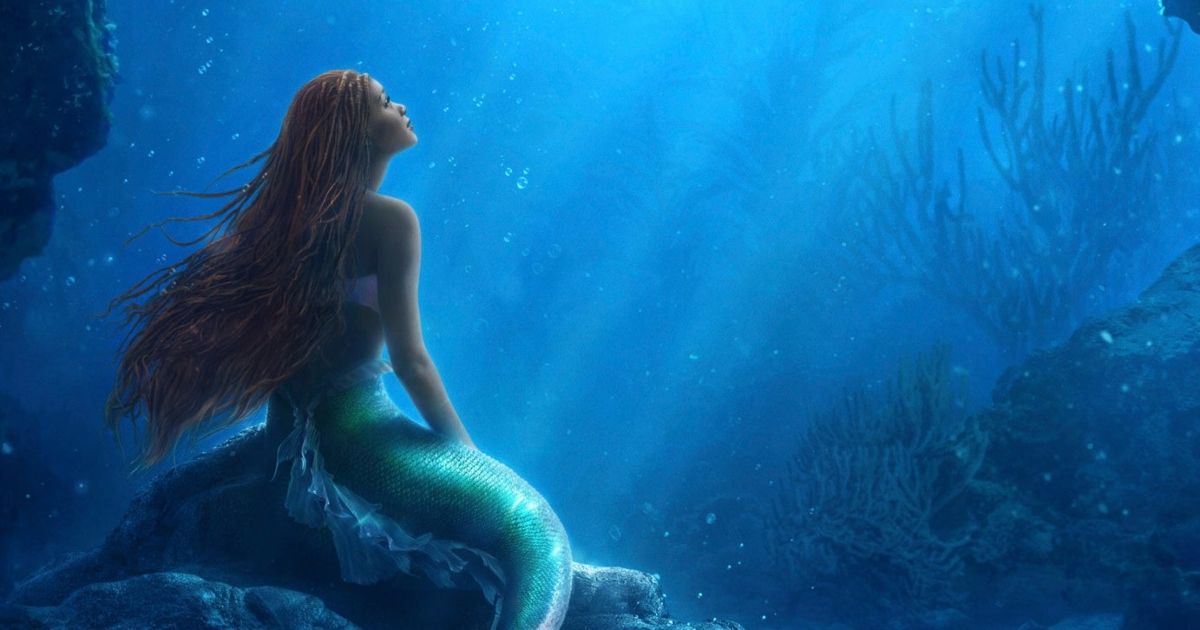 We did get a first look at the character designs for a number of cast members due to some leaked Funko POP boxes. Ariel in human form, Prince Eric, King Triton, and the evil Ursula are all shown in the POPs. It appears that these characters will mostly reflect their animated equivalents in the live-action version.
In the past, Disney has done toys, dolls, party supplies, household items, and much more depicting its characters. A great example is the dolls explicitly designed for the live-action version of Beauty And The Beast. This means it is more than likely that they will create other merchandise for the new The Little Mermaid film. Here's to hoping this prediction rings true, and we get tons of The Little Mermaid content to enjoy.
The Little Mermaid live-action version from Disney will have its theatrical debut on May 26, 2023. Fans may view the previously published teaser trailer below while they wait.