Avatar's Sam Worthington just wasn't qutie right for the role of James Bond, as the actor recently recalled.
While things worked out well enough upon getting cast for a starring role in Avatar, life could have been a lot different for Sam Worthington if he'd have instead landed the role of James Bond. These days, Worthington can be seen back on the big screen in the sequel Avatar: The Way of Water. Like the original film, the movie has been an immense success at the box office, already rising high in the top ten list among the highest-grossing movies of all time.
But back in 2005, Worthington was up for the role of Bond after Pierce Brosnan's exit. Before Daniel Craig was officially cast for Casino Royale, among those auditioning for director Martin Campbell was Worthington. As the actor recalls in a new interview on the Sydney radio show Fitzy and Wippa (per ComicBook.com), he went so far as to screen-test for the part, suited up in a tuxedo and acting out a scene from the 1963 film From Russia With Love. Unfortunately, he didn't quite capture the "charm" necessary to work for Bond.
"I did go for Bond. I went and did the audition with Martin Campbell, who ended up directing Casino Royale… You walk in, there's the girl in the bed, you charm her. I could get the killer of Bond down. I just couldn't get the charm. I couldn't charm her. The suit didn't fit, man."
Worthington went on to explain how the process works, noting that every young actor of the time, going back to people like Sam Neill and Mel Gibson in their younger years, is considered for the part before the list gets whittled down. For his turn, Worthington also notes that in addition to his lack of charm, he further tanked the audition with an "awful" British accent, and the creative ideas he had in mind for the character didn't seem to help his chances, either.
"I tried to do a British accent. I did say to them I wanted to wear the white tuxedo like Roger Moore. I wanted to bring back kung fu chops, and they looked at me like I was crazy… I said, 'If I do an Australian [accent], I'm gonna be the next George Lazenby.' He only did one [movie, 1969's On Her Majesty's Secret Service], and I didn't want to be like that. So I tried British…. It was awful. I sounded like Dick Van Dyke from Mary Poppins. I remember Martin going, 'Just do your normal voice, it's all cool, man.'"
Related: George Lazenby Endorses Liam Hemsworth as the Next James Bond
James Bond Casting Rumors Are Heating Up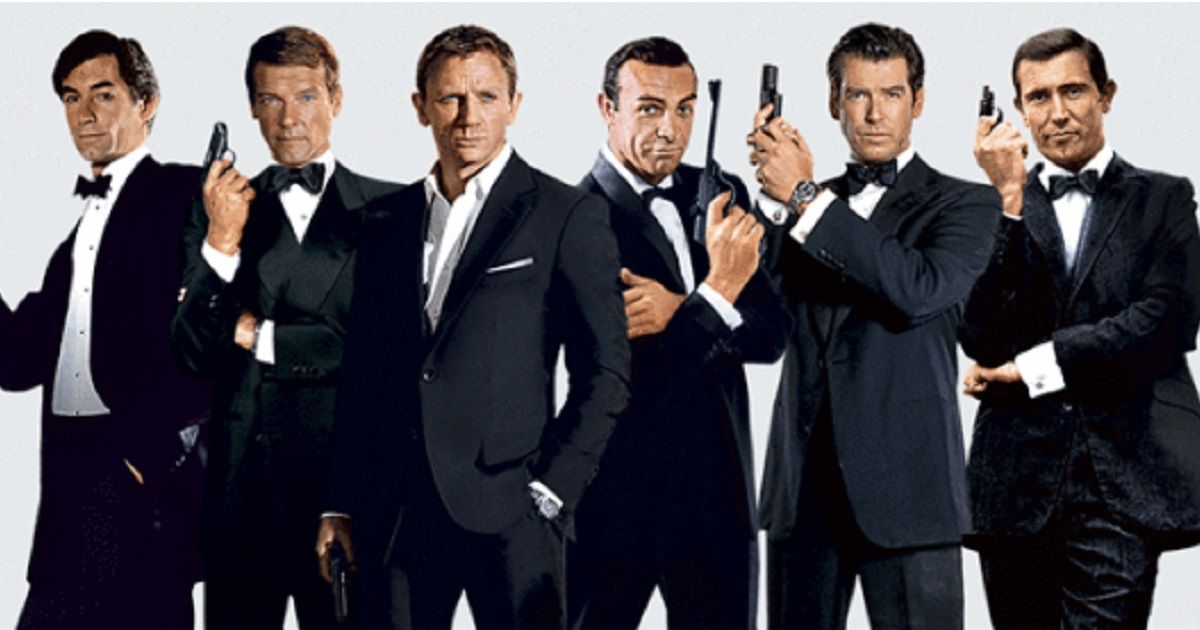 Because Daniel Craig is finished as James Bond, the search has begun for the next 007. Many, many names have come up in the rumor mill since Craig was wrapping up his final days as the character. These days, Aaron Taylor-Johnson is the most recent name that has emerged, with new reports suggesting that he's among the top choices for the part. But nothing is set in stone at this time, and chances are there are other hopefuls that Bond producers are giving great consideration to, given the pressure to get the casting right.
Meanwhile, you can catch Worthington's return as Jake Sully by watching Avatar: The Way of Water in movie theaters.