It is no secret that Bugs Bunny has dominated the animation game and cemented himself as the front-runner when it comes to cartoon characters. As the star of Warner Bros. Entertainment, Bugs Bunny has appeared in various short films, feature films, compilations, television series, music records, comic books, video games, award shows, amusement park rides, and commercials. Being the ninth most-portrayed film personality in the world, bugs has appeared in more projects than any other cartoon character, and he even has his own star on the Hollywood Walk of Fame.
RELATED: 5 Essential Looney Tunes to Watch Before (or After) Space Jamming
Yes, it is safe to say he has secured his stardom. Along with his plethora of achievements, Bugs Bunny's appearances in multiple classic shorts from the 40s to the 50s, all have earned the title of iconic.
10

"A Wild Hare" (1940)

Elmer is a simple hunter who is "wooking for wabbits." Bugs is a witty, smooth-talking trickster who combines double-talk and misdirection to trick Elmer. Even when Elmer believes Bugs is dead, the "wascally wabbit" is still no match for him.

The first appearance of Bugs Bunny was in 1940 in the short named "A Wild Hare". Not only is it his first appearance, but it marks the birth of one of the best rivalries, that is of course the ongoing battle between hunter and prey, Elmer Fudd and Bugs Bunny.
9

"Frigid Hare" (1949)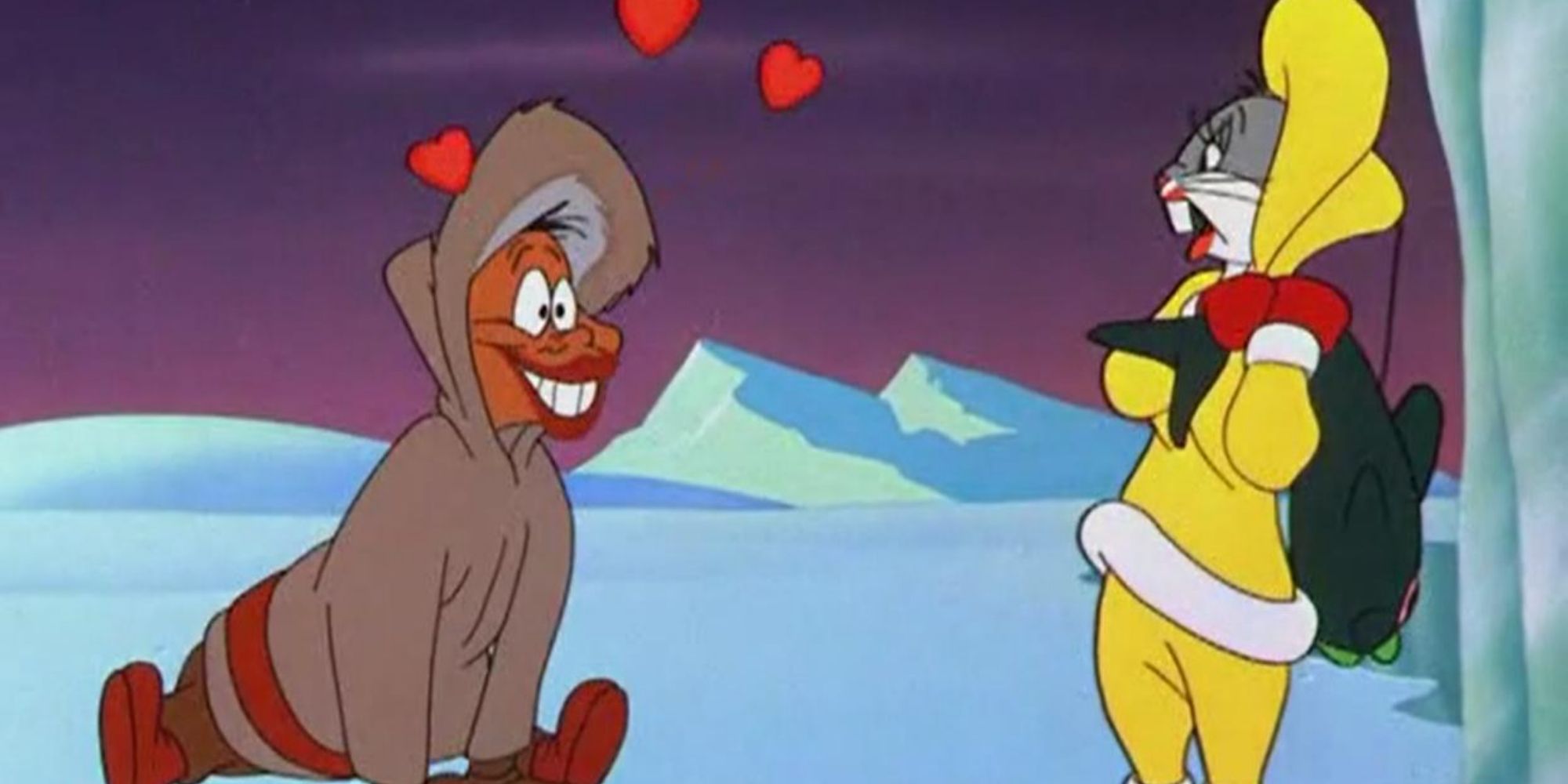 Bugs Bunny, on his way to Miami Beach for a long delayed vacation, makes the mistake of turning left at Albuquerque and ends up at the South Pole. He encounters a young penguin there who is being chased by an Inuit hunter. Upset that this whole kerfuffle is eating into his vacation time, Bugs begrudgingly helps the little penguin wreak havoc on the unknowing hunter.
RELATED: How Tex Avery Made 'Looney Tunes' Funny
This short is full of cute and charming moments with the relationship between Bugs and the penguin being full of sweetness. However, don't be alarmed. There are plenty of laughs throughout that will keep the short moving along. Plus the final gag is a good one.
8

"Baseball Bugs" (1946)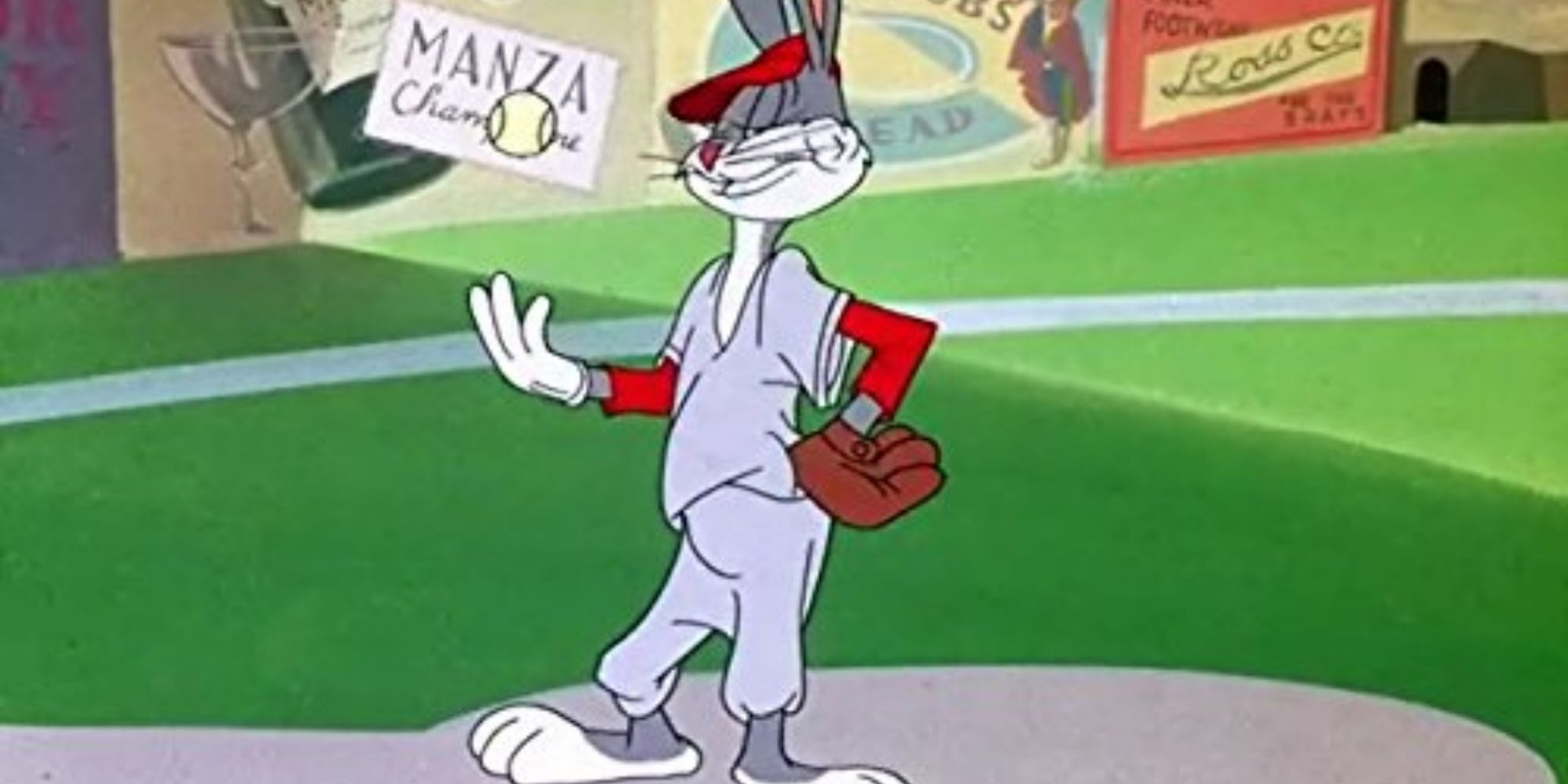 At the Gashouse Gorillas and Tea-Totallers' baseball game, a taunting and heckling Bugs is made to play every position against the fearsome Gorillas. Naturally, unbeknownst to the Gorillas, Bugs' intelligence and pitching skills are superior to their muscle.
In this hilarious sport themed short, Bugs brings the funny in the form of ridiculous hits and outstanding catches. With great voice-work and a consistent flow within all the endless gags, "Baseball Bugs" is up there with the classics. Simply put, it's among the best baseball cartoons ever produced. Perhaps THE best.
7

"Bully for Bugs" (1953)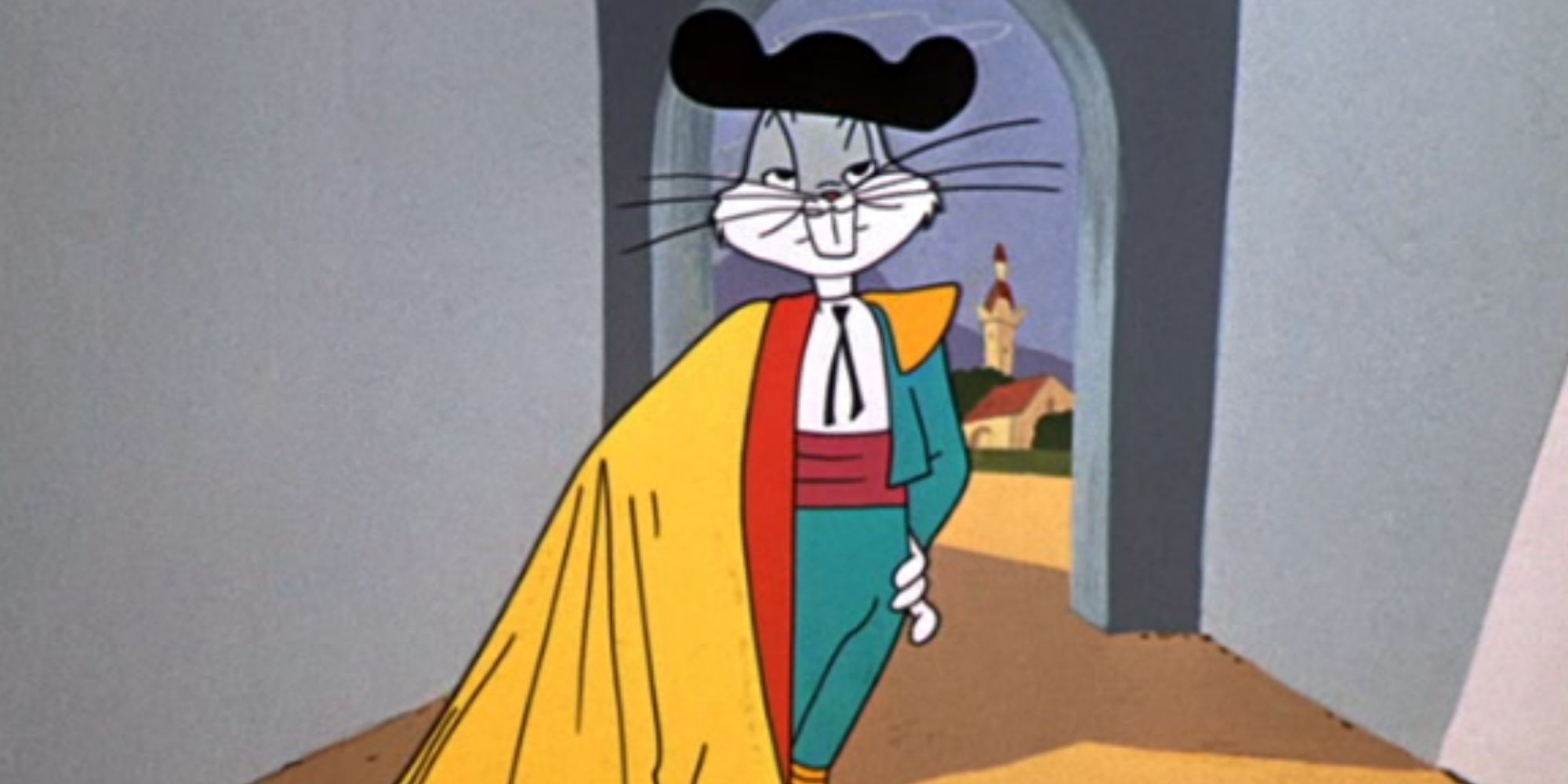 Once more taking that "wrong turn at Albuquerque," Bugs Bunny dives into a bullring and watches as a majestic bull dispatches a toreador. " Of course you realize, this means war", Bugs says when the bull drives Bugs out of the arena. The ensuing mayhem is only imaginable.
RELATED: How Feuding Directors Made the Looney Tunes Better
The cunning Bugs has a well-stocked armory, including anvils, strategically placed face slaps, and the bull's horns for a slingshot. By utilizing his horns as a shotgun barrel, the bull fights back. The bull's counterattack is short-lived because no one can match Bugs Bunny's intelligence.
6

"Rabbit Hood" (1949)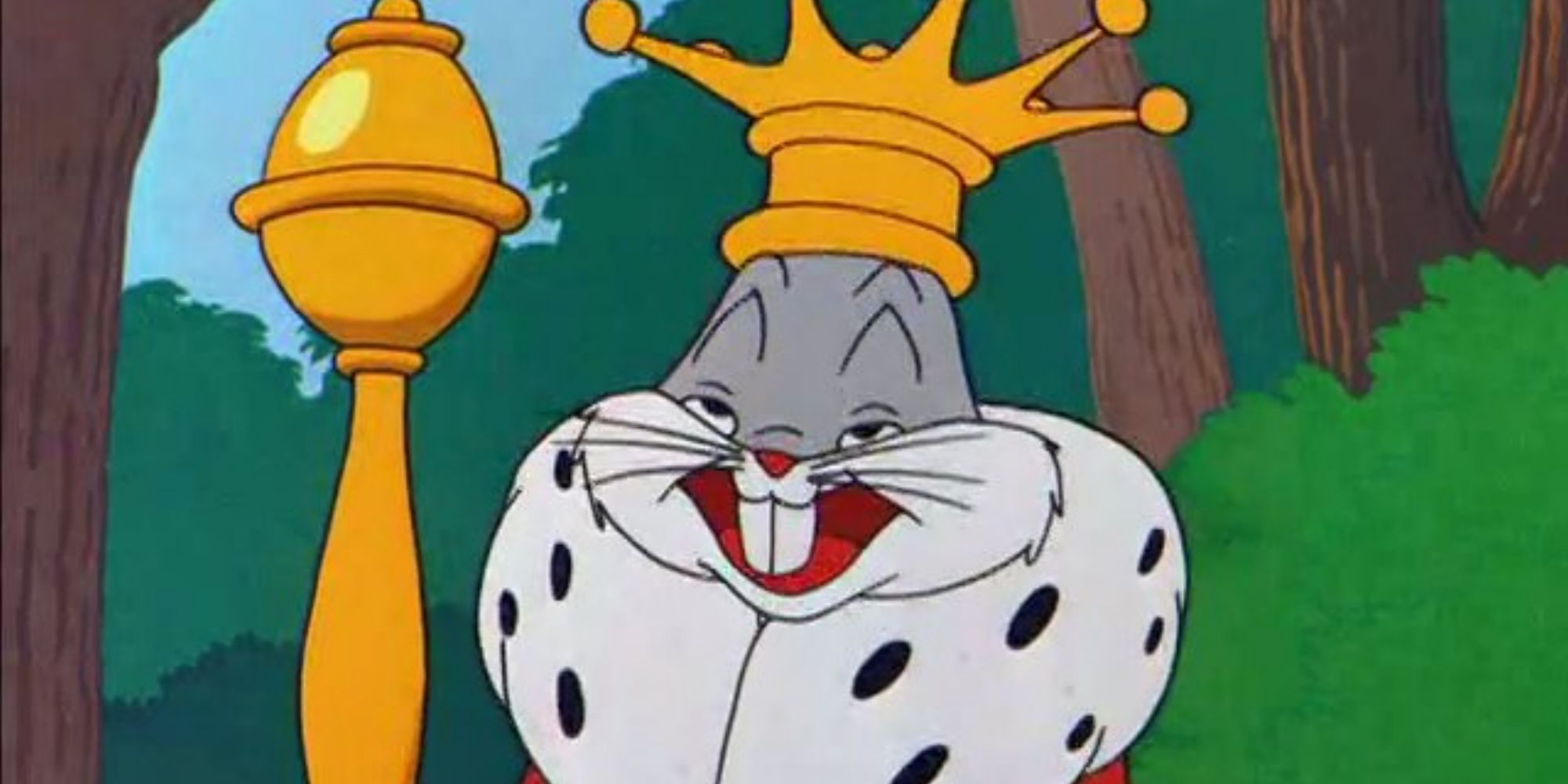 Bugs is apprehended by the sheriff while stealing a carrot from the king's property in Sherwood Forest. After tricking the sheriff into letting him go, Bugs plays practical jokes on the defenseless lawman. Even going as far as dressing up as the King to fool the old sheriff.
Perhaps one of the funniest Bugs Bunny disguises (and there are many) is the King. You will fall to the floor every time you see Bugs' expression of perfect tranquilly and the Sheriff's expression of complete amazement and discombobulation. King Bugs declares, "I knight you, Sir Loin of Beef."
5

"Broom-Stick Bunny" (1956)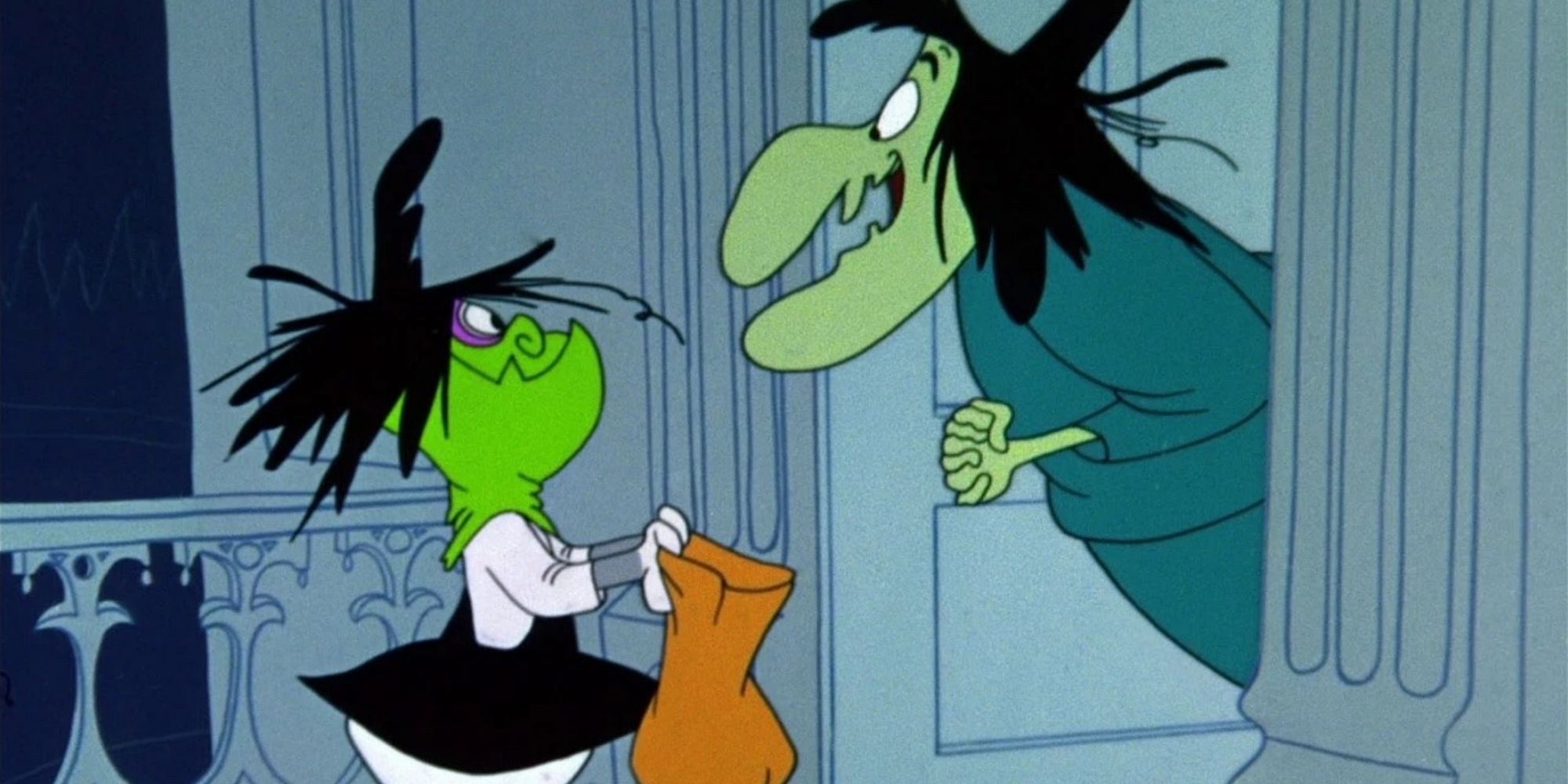 In a green mask and a witch costume, Bugs Bunny goes trick-or-treating on Halloween night. He arrives at Witch Hazel's mansion, where she is brewing some witch's brew. Hazel loves being the ugliest of all, so when she sees Bugs in his costume she gets all jealous. Hazel tries to get Bugs to drink a Pretty Potion but when she finds out he is actually a rabbit and not a witch (the key ingredient to her witches brew) a chase ensues.
This is a lot of fun to watch because of the amusing dialogue that portrays ugly as the ideal and beauty as the reverse, Hazel's reaction when she realizes it's not another witch but a bunny, and the vibrant colors. Another success for Bugs Bunny.
4

"Rabbit Seasoning" (1952)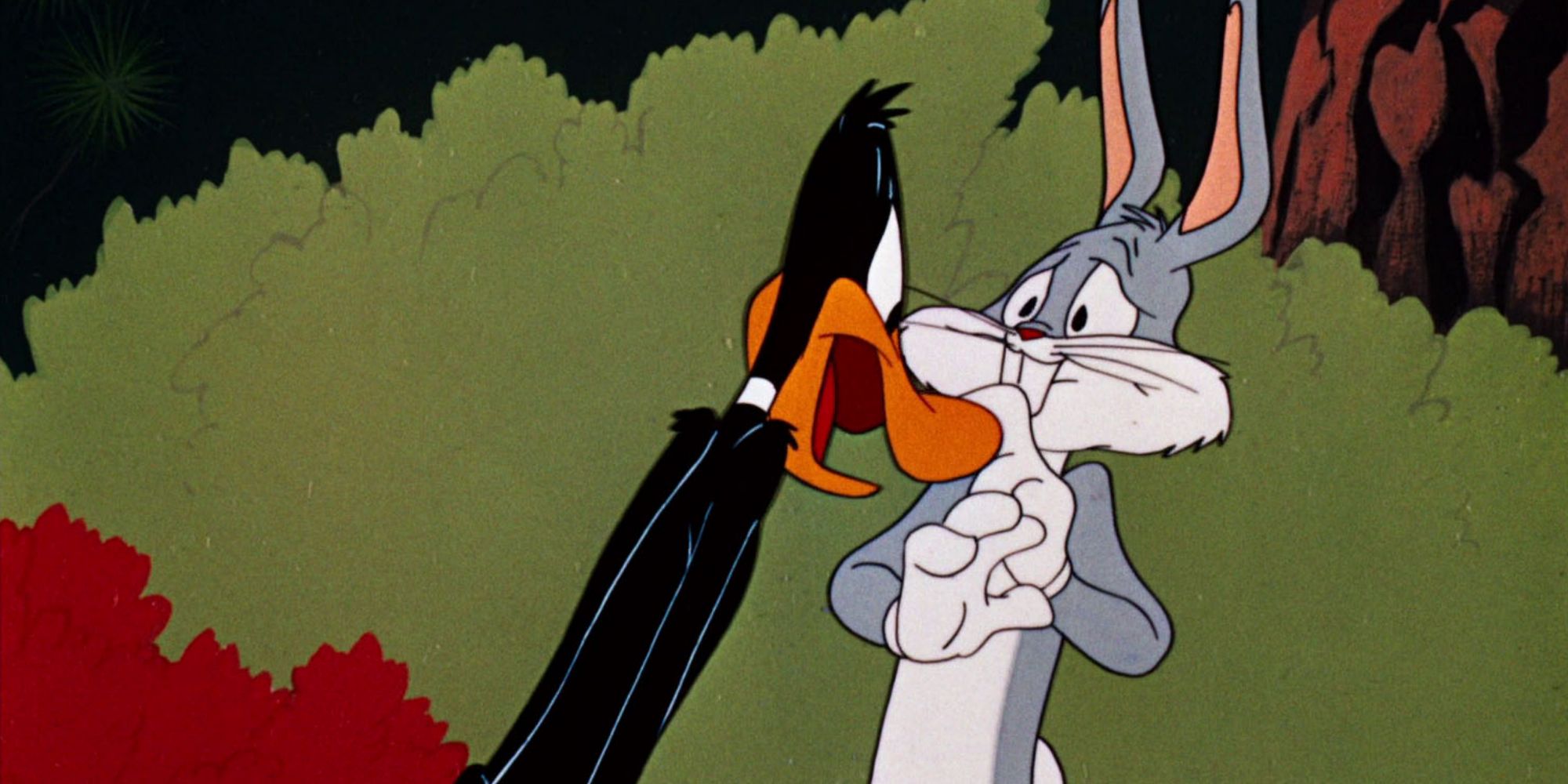 Daffy is terrified. Elmer Fudd gets prepared with his shotgun on the opening day of the duck hunting season. Daffy takes Elmer to Bugs' hole and tries to persuade him that it is, in fact, rabbit season in an effort to save his own skin. Naturally, Bugs in this beloved animated film switches the game on Daffy.
RELATED: How 'The Looney Tunes Show' Allowed Daffy To Evolve As A Character
The sight gags, especially Daffy continuously getting his head blown off, are perfectly timed, and the script is razor sharp. What makes this episode, so special are the endearing and amusing confrontations between Daffy and Bugs, and the fact that Bugs always prevails with his several disguises. The icing on the cake is that Daffy is genuinely vile and selfish while still being hilarious.
3

"What's Opera, Doc?" (1957)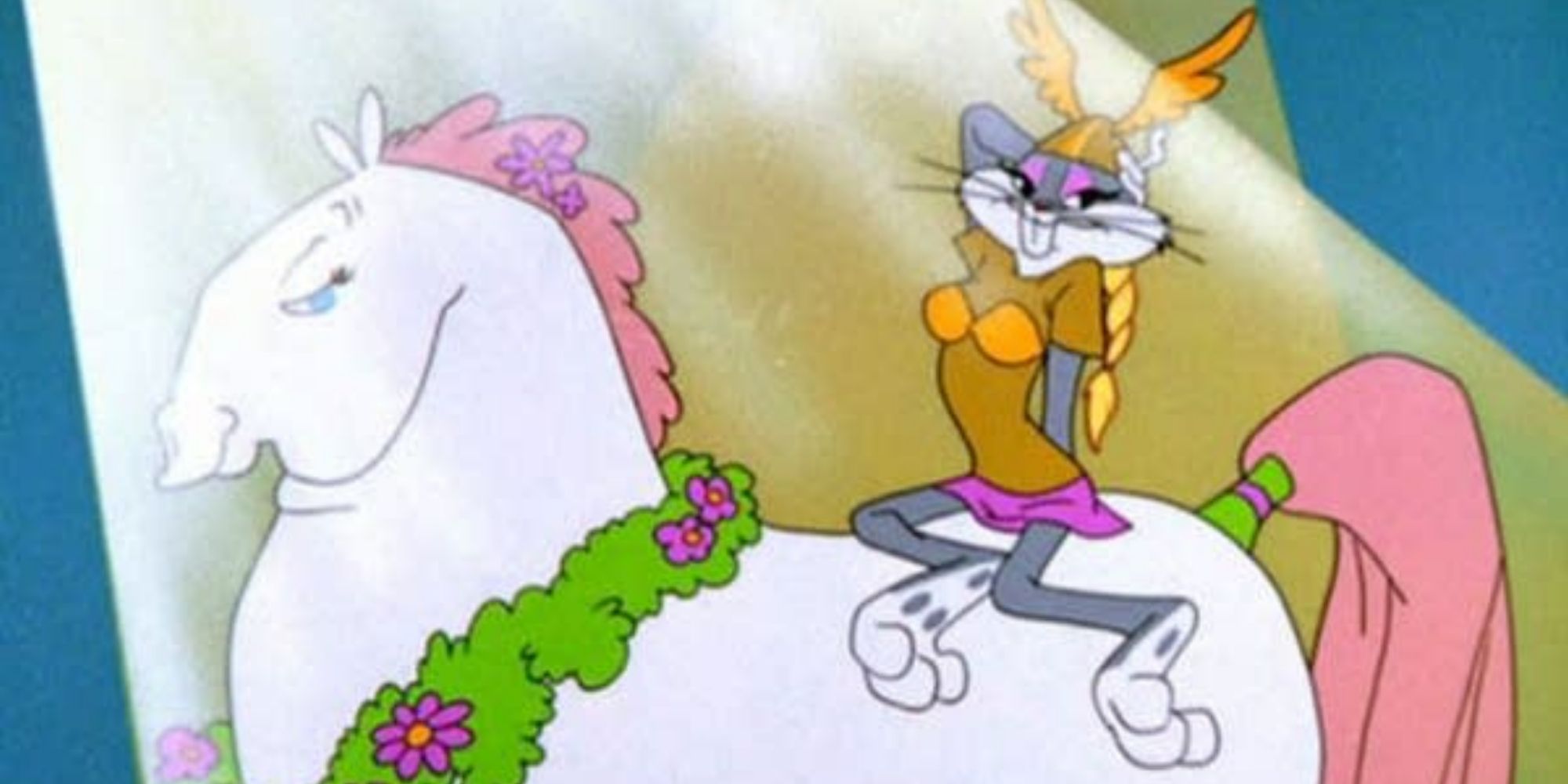 Elmer Fudd is once again hunting bunnies in this timeless Bugs Bunny tale, but this time it's for an opera. Elmer portrays the title character in Wagner's Siegfried, and Bugs plays Brunnhilde. They dance, sing, and eat the scenery.
RELATED: 'Bye Bye Bunny: A Looney Tunes Musical' Announced at HBO Max
The cartoon is clever and really entertaining, and it is perfectly timed to the music. Visually, the short is great, but the entire cartoon is impressive as well. It has a rich, well-designed appearance that complements the music perfectly. Not to mention Bugs' hilariously beguiling disguise.
2

"Long-Haired Hare" (1949)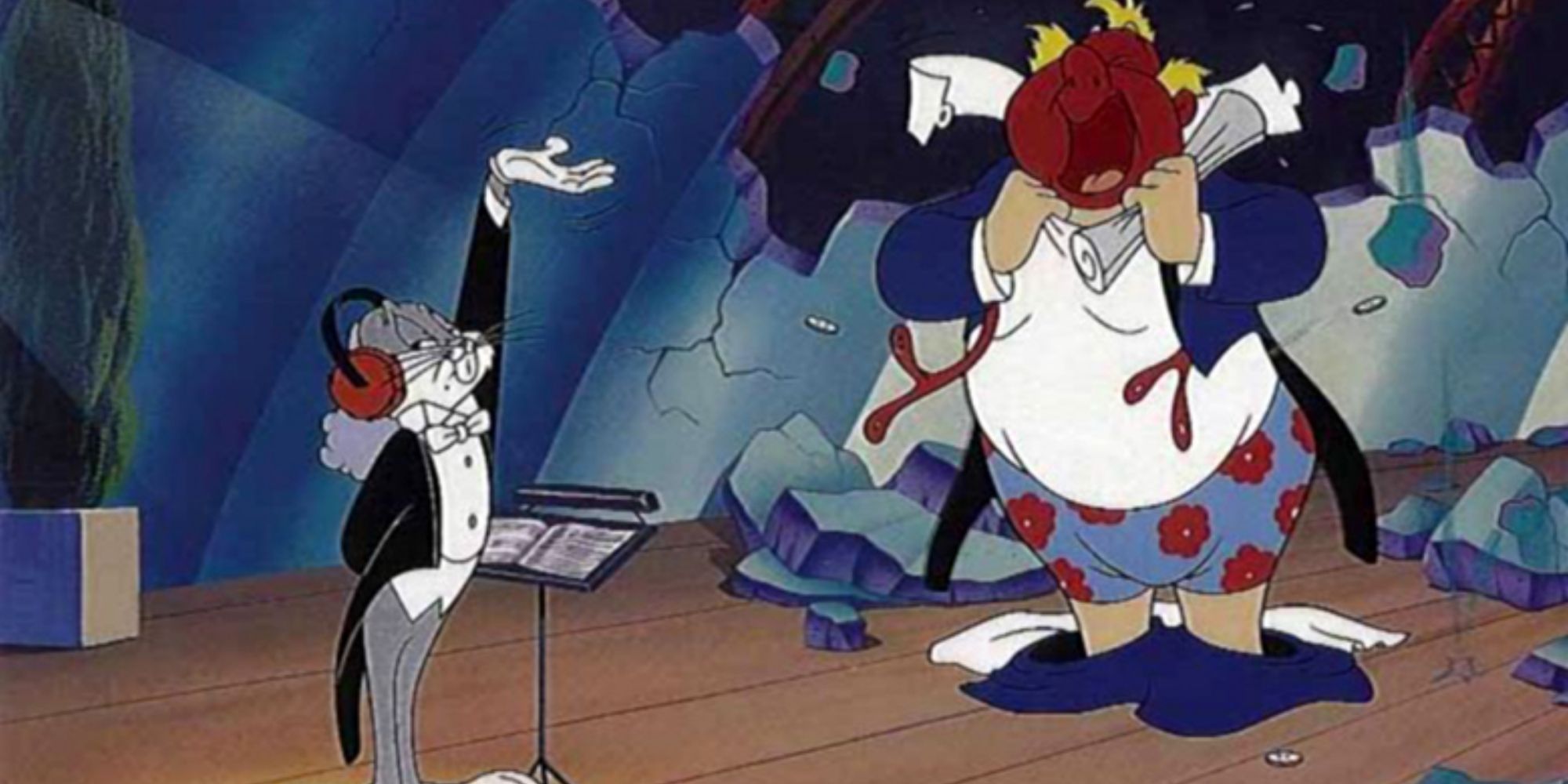 While opera star Giovanni tries to practice, Bugs is singing another tune and playing his banjo, harp, and tuba. Over Bugs' head, Jones destroys the instruments, and of course "this means war." When Bugs leads Jones' Hollywood Bowl performance as a white-maned "Leopold," vengeance is exacted. Simply said, Bugs has fun for eight minutes by screwing with the opera singer.
The comical bobbysoxer impersonation by Bugs and his performance of whacking the orchestra shell with a mallet, which caused Giovanni to tremble ferociously and fall into a tuba, are highlights of the concert. But the big finale is far better than that!
1

"Rabbit of Seville" (1950)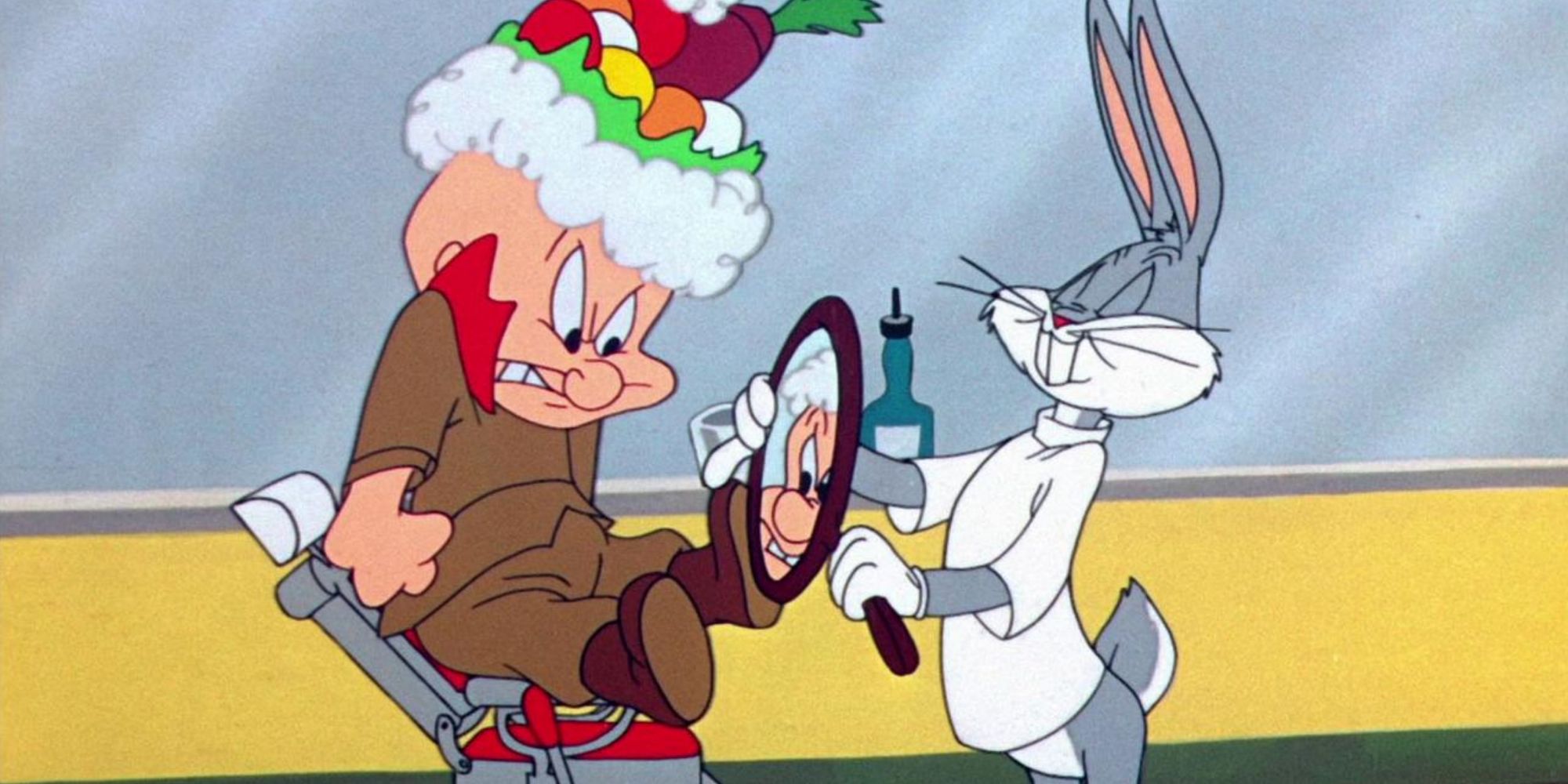 Bugs Bunny runs into the backstage area behind the Hollywood Bowl stage where the opera The Barber of Seville is being performed, followed closely by Elmer Fudd. Bugs traps Elmer on stage by raising the curtain, seizing the chance to battle on his terms. As the orchestra starts to play, Bugs enters the scene as the barber who will ensure that Elmer receives a grooming he won't soon forget.
It's cruel what Bugs does to this little guy, all to the tune and lyrics of the well-known opera. But that only makes it more memorable.