Mike Colter says he'll be right there to cheer on whoever plays the next Luke Cage if the role ends up getting recast for the MCU.
With the characters from Marvel's Daredevil now popping up in the Marvel Cinematic Universe, there's been a lot of speculation from fans about who else from the Defenders we could see next. In Spider-Man: No Way Home and She-Hulk: Attorney at Law, Charlie Cox appeared as Matt Murdock, helping to set up his upcoming solo series Daredevil: Born Again. Vincent D'Onofrio will also reprise his Daredevil role as Wilson Fisk in that series following his return in Hawkeye.
As of now, no other characters from the other shows have been confirmed to return in the MCU's future. There has also been speculation that the characters we see in Daredevil: Born Again are variants, and not exactly the same versions of the characters from those previous shows. This means that characters like Mike Colter's Luke Cage could still be recast for the MCU, even with Cox returning as Daredevil. Should that be the case, Colter would be right there to cheer on the new actor, noting in a new interview he'd fully support a recasting.
"I quite like doing other things," Colter told RadioTimes.com, admitting he doesn't spend much time these days thinking of that character. "I appreciate the opportunity Luke Cage presented to me and it's great, and I'm not saying that the door's closed completely because you never know and never say never. But I'm particularly involved in the projects that I'm doing now, I'm looking forward, never looking back."
Supporting a potential recasting, he stressed, "Whatever they do with that role, you know, Kevin Feige and the people at Marvel and Disney, they'll do the right thing and fans will be happy about it and I'll cheer for that person, if it's a recast or whatever. I never think about it until someone asks me about it to be quite honest, but it's not because I didn't enjoy the opportunity. But just, I'm just always in the moment, not really thinking about the other stuff."
Related: Should Marvel's Defenders Get a Disney+ Comeback?
Will Mike Colter Ever Return as Luke Cage?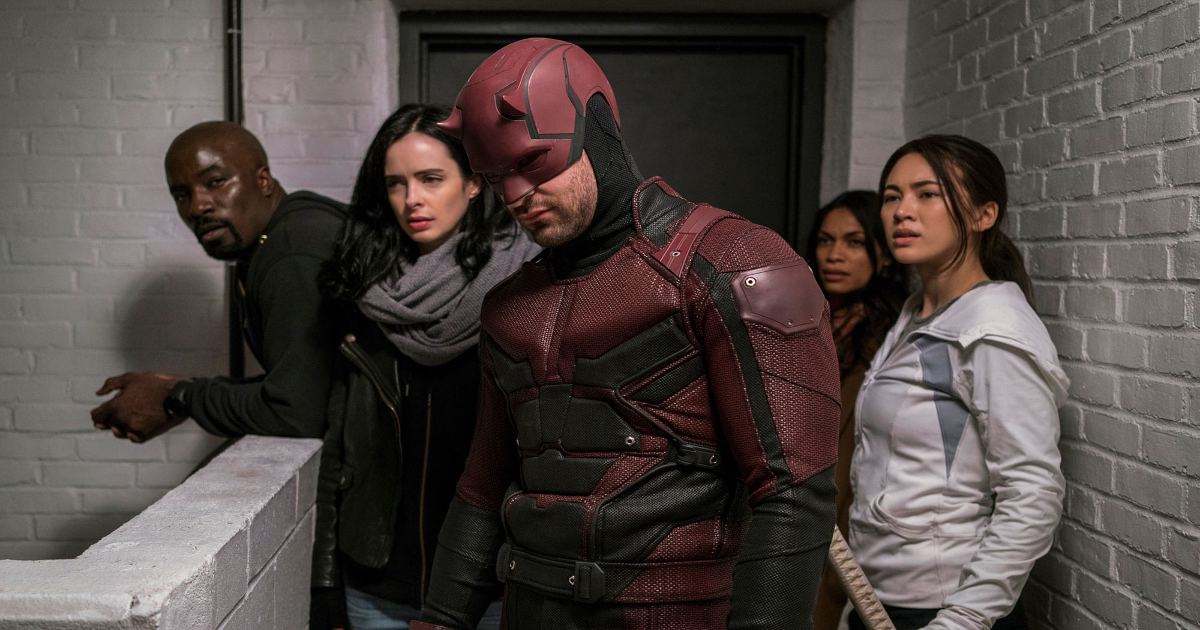 Colter isn't sure whether or not he will ever return as Luke Cage, but it helps the chances of a return that fans are still talking about that possibility. Last year, new rumors of a return had been sparked when Krysten Ritter posted an image to social media of herself alongside Colter, having fans wondering if the two had reunited for a new Marvel project. But still, no new word has come in about any other Netflix characters making a return beyond the official announcements of Charlie Cox and Vincent D'Onofrio.
Time will have to tell when Luke Cage pops back up in the MCU or elsewhere. For now, fans can watch Colter in the role by streaming Luke Cage on Disney+.