In January 2011, Fox audiences were introduced to Bob Belcher the restaurateur, along the rest of his quirky family in Bob's Burgers. Creators Wendy Molyneux and Lizzie Molyneux-Logelin (in collaboration with Loren Bouchard) provided a refreshing new take on the adult animated sitcom, heightening the absurdist comedy without the trademark biting insults. Almost 300 episodes and a blockbuster movie later, the Molyneux sisters continue to entertain their fans with hilarious yet sympathetic characters and signature whip-smart writing.
The sister duo teamed up with The Regular Show's Minty Lewis to create The Great North, featuring a loving family of Alaskans led by Nick Offerman, Will Forte, and Jenny Slate. It was renewed for a second season months ahead of its January 2021 premiere, and granted for a third after the Season 1 finale. Fans have been anxiously awaiting the Tobins' season 4 return since it was announced in August 2022. The Great North is another triumph for the Molyneuxes, gently guiding audiences toward self-love and understanding of the human condition.
From genuine, hilarious characters to adaptations of popular movies into zany musicals, here's how the talented sisters continue to create hit after hit.
First and Foremost: Fun (Writing)!
It seems perfectly effortless the way the shows' dialogue and music pours out of the characters' mouths. Every episode of both Bob's Burgers and The Great North has a new pun built right into the theme song. At every re-watch, there's almost always a few jokes and blink-and-you'll-miss-it puns and dialogue you didn't understand the first time you saw that episode. The first watch was spent enjoying the somehow delightfully high stakes — characters are in near-death situations all the time, but it's never so dire that it's a concern if Bob (H. John Benjamin) or his family will come back to next week's episode.
Related: Why Regular Show is One of the Best Cartoons of the 2010s
Next up: A Stellar Cast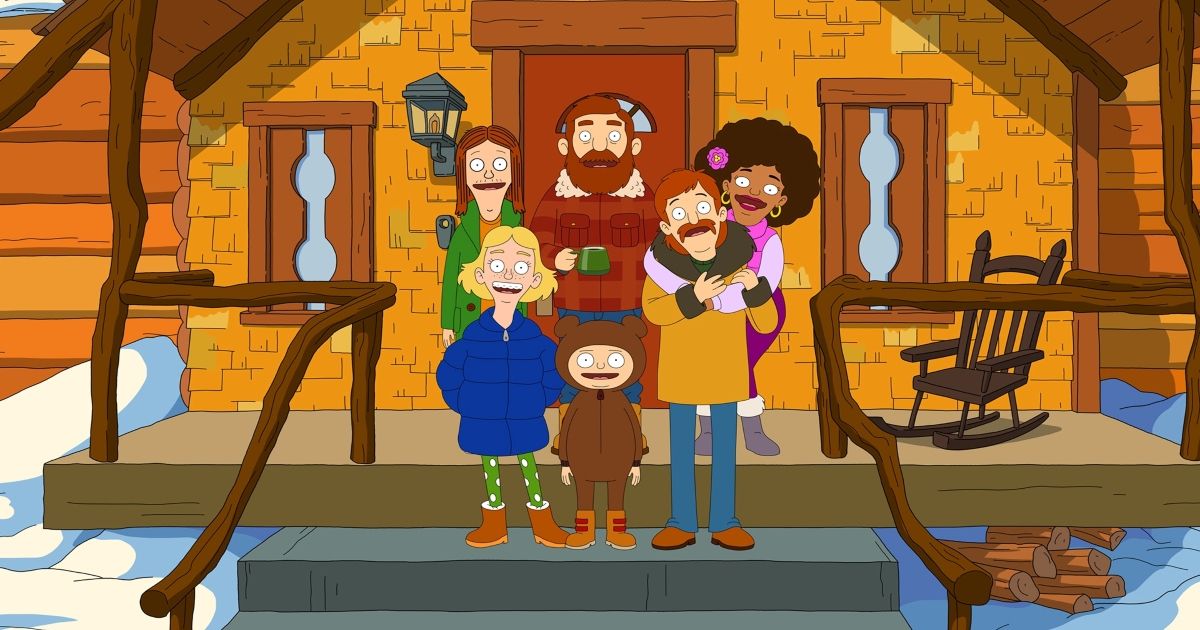 From an impressive lineup of voice actors playing main characters (H. John Benjamin, Kristen Schaal, Nick Offerman, Jenny Slate, the list goes on) to great performers and actors playing hilarious recurring characters (Nicole Byer, Molly Shannon, Bill Hader, Ziwe, Paul F. Tompkins, Zack Galifianakis, Alanis Morisette), each character is entertaining, realistic, and clearly valued by the writers. While there are certainly annoying characters, or storylines where some characters are clearly antagonizing our heroes, each character is given the opportunity to learn from their mistakes, contextualize their (often wild) behavior, and make amends. This allows the team of writers to offer multiple perspectives on complex issues without shoving them down their audience's throat.
Escapism and Hope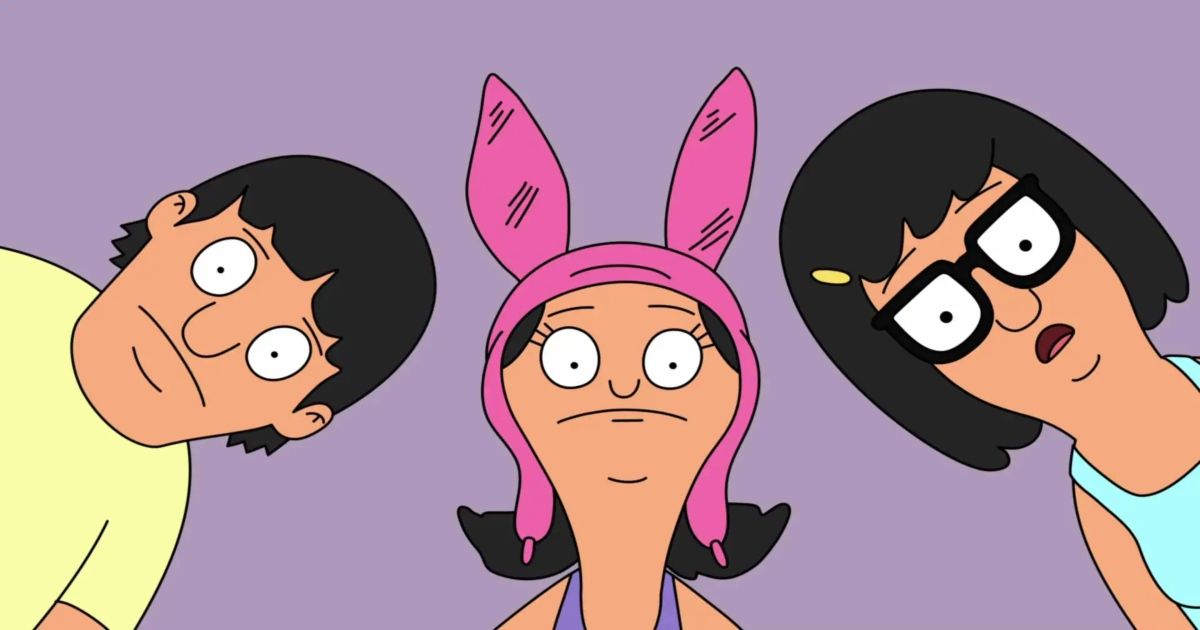 It's not news that people are having a difficult time in 2023. Everyone needs a little time to watch other people struggle with big life stuff. In one episode, The Great North's Tobin family goes stir crazy during a power outage. Rather than the uncomfortable tension that actually erupts in that situation, they create a courtroom drama intense enough to rival A Few Good Men, wherein Wolf (voiced by SNL alum Will Forte) and his wife Honeybee (voiced by iconic Comedy Central alum Dulcé Sloan) act as lawyers who rest their case over and over, much to Jerry (voiced by the hilarious Ron Funches)'s chagrin.
In Bob's Burgers, Bob and his family frequently find themselves in life-threatening danger (mechanical sharks, sinkholes, evil rich people with vendettas against their families, the list goes on), but the Molyneuxes somehow walk the line between keeping the audience on the edge of their seat, and making sure it's clear that our beloved families will all be back next week. Even the well-received Bob's Burger's Movie (spoiler alert!) begins with a murder and keeps the stakes high throughout, but keeps a playful lightheartedness that delights adults and kids alike.
Related: What Makes a Movie Based on an Animated Show Good?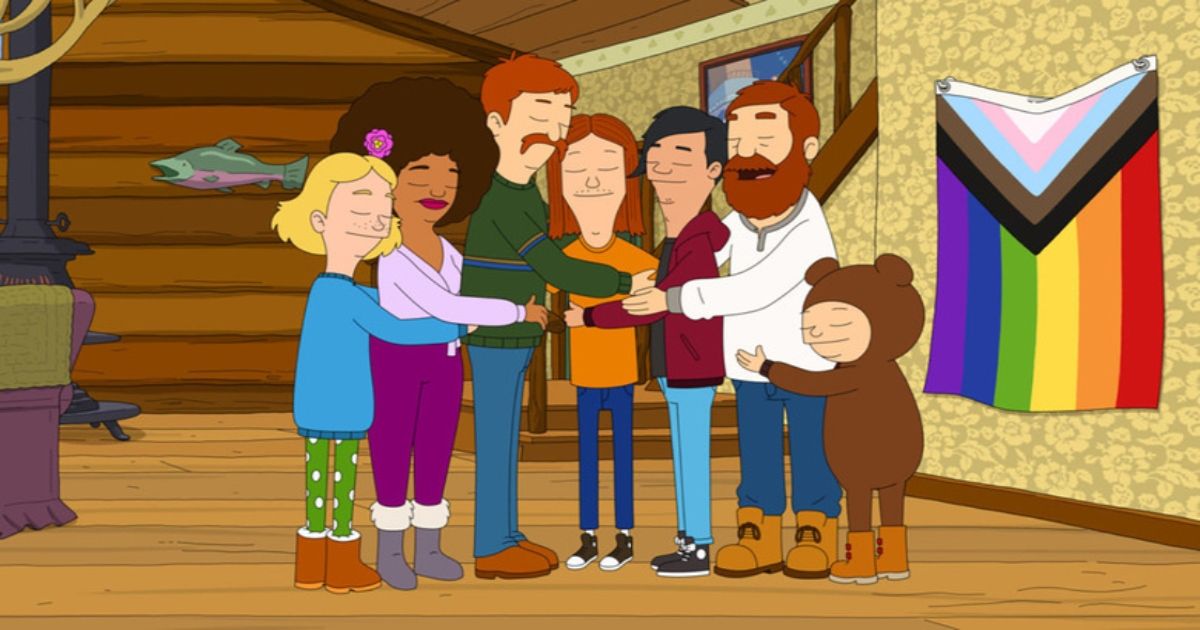 Week after week, the Molyneux sisters find a way to portray these loving families in realistic ways without making it painful. The stories they write ring true of tension and conflict, but somehow manage to avoid actually becoming upsetting to the audience. Tina Belcher (played by the delightfully monotonous Dan Mintz), a prepubescent teen in Bob's Burgers, is painfully horny to the point where she writes erotica about teenage zombies. While this certainly provides a wealth of jokes, Tina herself is never, ever the joke — in fact, sometimes it's her horniness that gets our heroes out of binds. After her sister Louise (Kristen Schaal) commends her for her bravery in constantly crushing on boys, Tina says what teenage girls have been thinking for years: "I put my bra on one boob at a time like everyone else."
In The Great North, when Ham Tobin (Love's Paul Rust) confesses to his family that they were too understanding and accepting when he came out to them as gay, they don't roll their eyes and move on with their day. They ask him what they can do to fix it, and then do it (even if it means driving hours to their obnoxious cousin's house to give him the judgmental reaction he requires, then performing a well-choreographed song that checks off all the things on Ham's list of reactions).
The Molyneux sisters have created a genre of adult animation that is as entertaining and well-produced as some of the raunchier animated shows without mocking anyone or leaving a sour taste in their audiences mouth. In the last decade, they've lent these shows their talents, from writing to performing minor parts like Jen the babysitter. Their audiences have shown a strong support for 17 total seasons and a movie, and can only hope that there will be many more to come.