How far would the average person go to get out of a deadly situation? Would they sacrifice everything at their disposal, even if it means sacrificing their own humanity? Brandon Cronenberg, son of David Cronenberg, asks viewers these questions and more in his new sci-fi horror film, Infinity Pool which released in theaters on January 27, 2023. It stars rising scream queen Mia Goth, as well as Alexander Skarsgård and Cleopatra Coleman. Skarsgård and Coleman play James and Em Foster, a relatively wealthy, young couple on a trip to a remote island with a set of mysterious companions (Goth and Jalil Lespert) who are fans of James' literary work. James is looking for inspiration for his new book. After a fateful accident, James and Em are arrested and threatened with the death penalty. However, there's a way out. For enough money, they can have themselves cloned and watch their doubles take the lethal punishment in their place. In survival mode, this option seems pretty straightforward, but of course, nothing is as it seems. What follows is a terrifying plunge into a culture seeping in violence and vulgar indulgence.
Like Cronenberg's other two films, Antiviral and Possessor, Infinity Pool explores themes dealing with the disparity between socioeconomic classes, the deep horrors of consumerism, and the lengths people go to escape from themselves. It's a dark, chaotic film that distorts reality to mirror the distorted masks worn by its twisted characters. For horror fans, this is the kind of film one can call disgustingly beautiful. It is both shadowed and vibrant, contrasted with blacks and bright, neon hues. The cinematic experience will be indescribable. To ramp up the excitement for its release, here's a cast and character guide to Infinity Pool.
Related:Listen to "Orgy" Track from Brandon Cronenberg's 'Infinity Pool' [Exclusive]
Alexander Skarsgård as James Foster
Alexander Skarsgård plays James Foster, a novelist living off of a starving artist's wage and his rich wife. He hasn't published a book in six years, but he has a fanbase anticipating his comeback. Looking for inspiration, he and his wife, Em, travel to a resort on a remote island. After a series of traumatic events, James is tested in how hard he will fight to clutch onto his moral compass and whatever bit of humanity he has left.
Skarsgård is a Swedish actor and a legacy of Stellan Skarsgård. Horror fans are very familiar with his brother Bill Skarsgård, known for IT and Barbarian, but Alexander Skarsgård has a pretty extensive repertoire himself. He is most known for the films The Northman and The Legend of Tarzan, as well as for the southern gothic vampire series True Blood. Skarsgård will soon be making his directorial debut with The Pack, a thriller he'll also star in alongside Florence Pugh.
Cleopatra Coleman as Em Foster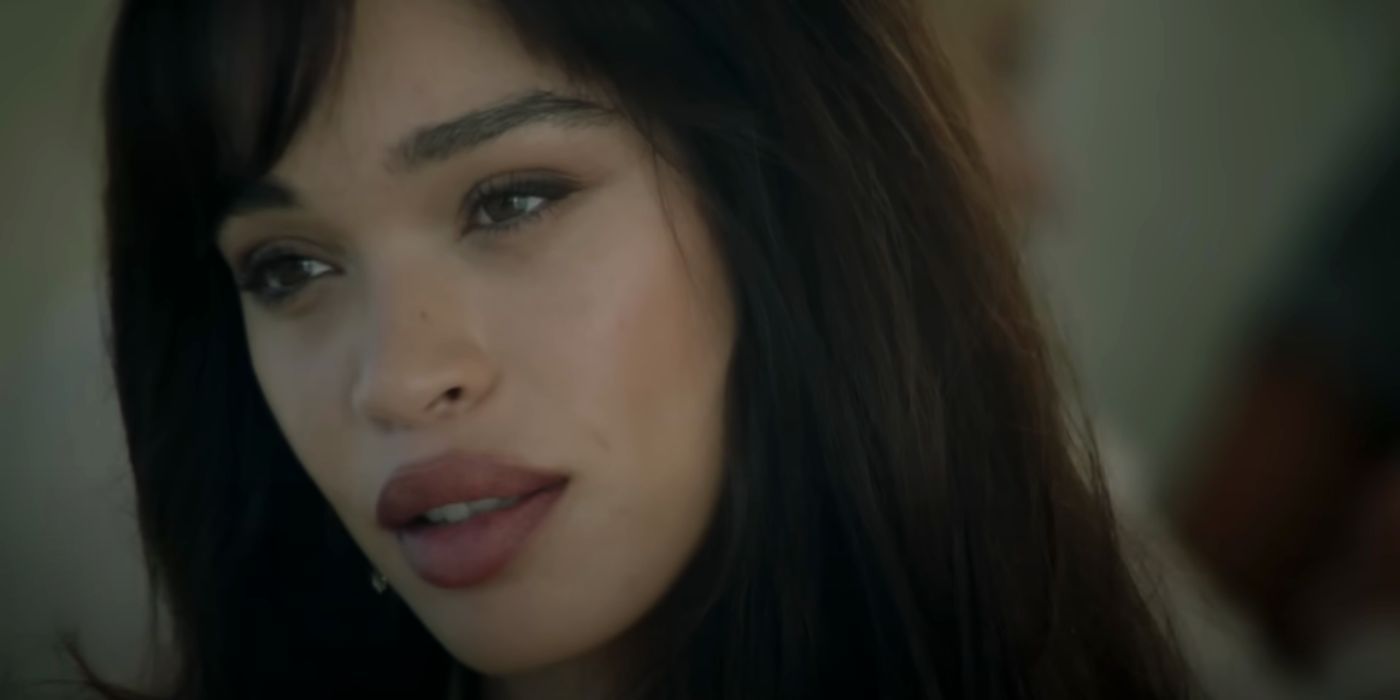 Cleopatra Coleman portrays Em Foster, James' wife. Em financially supports James and seems a little burdened by it. She is reluctant to follow James' super-fan couple outside the resort, and her instincts turn out to be rightfully so.
Coleman is an Australian actress with a jack-of-all-trades creative bag of tricks. Outside of acting, she's also a writer and producer, a singer-songwriter, and a ballet dancer. She's been a working actor since she was fifteen. Her filmography includes the shows The Last Man on Earth and Dopesick, as well as the films In the Shadow of the Moon and Hover. She is next set to star in Zack Snyder's sci-fi space epic Rebel Moon for Netflix.
Mia Goth as Gabi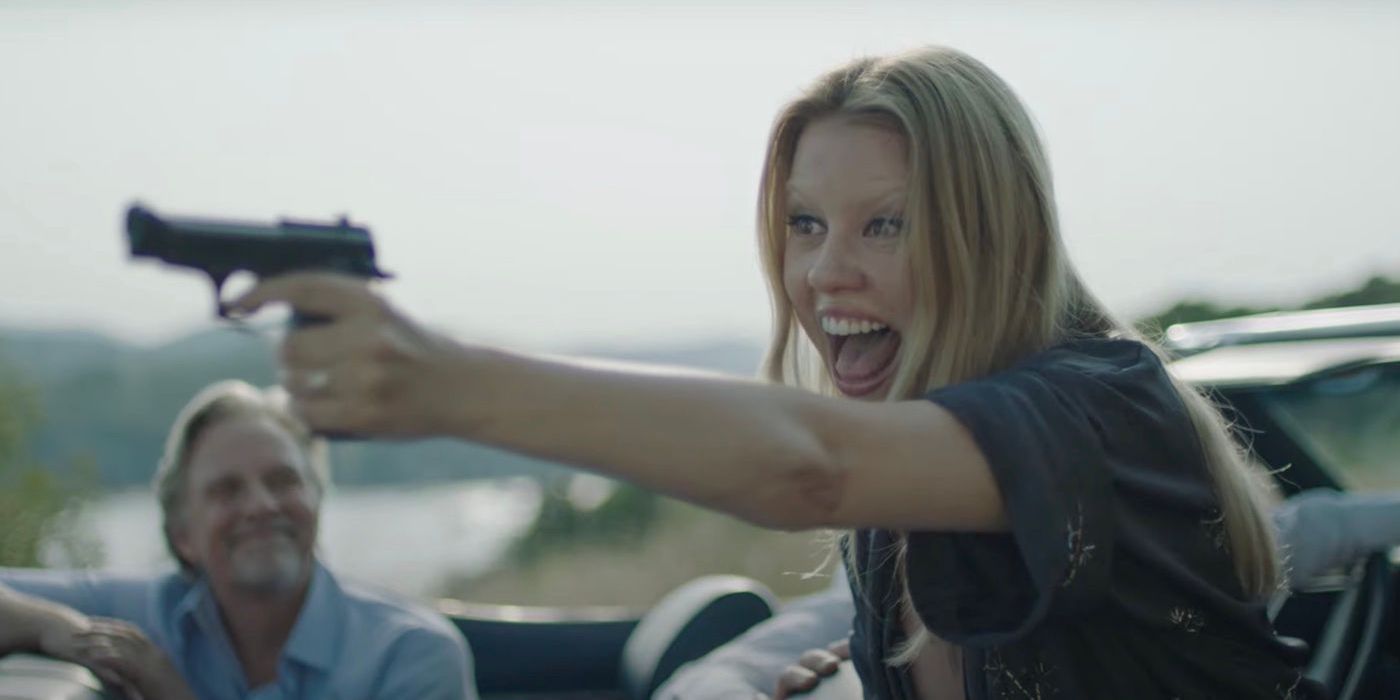 Mia Goth is Gabi, and she's absolutely Gabi–Gabi to the max. She is volatile, crazed, and seductive. Gabi is the driving force of the film. She's probably the reason bad things happen, as well as the source of James' tumultuous transformation. In the trailer, Gabi tells James to embrace his second chance, his futuristic get-out-of-jail-free card as a gift and a new skin. She is the catalyst for the metamorphic journey James is to endure. Because of this, she is likely to drive a wedge between James and Em, who didn't want the slightest bit of this experience in the first place. Viewers may see Goth's character bring out the dark side of James that he didn't know he was looking to unleash.
Mia Goth is a rising star in modern horror. Her specialties seem to be sci-fi horror and contemporary cult classics. She brought A Cure for Wellness to life and gave Suspiria its magic. Fans are obsessed with her most recent roles in the films X and Pearl, which are two parts in a trilogy written and directed by Ti West. The third film, MaXXXine, has very little information on it out there, but fans are squirming for any little peak into its culmination.
Related:'Infinity Pool' Clip Teases a Creepy Cult Break-In
Jalil Lespert as Alban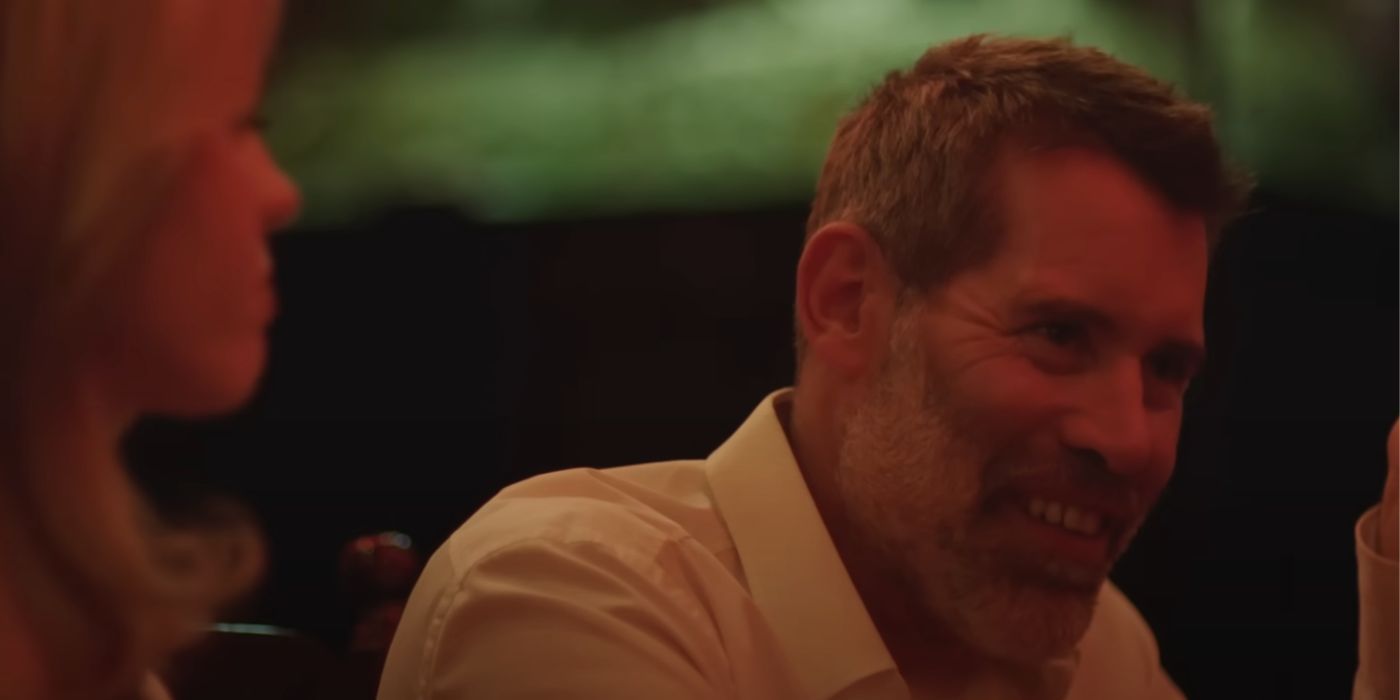 Jalil Lespert plays Alban, Gabi's partner, Not much can be determined about Alban from the trailer besides the fact that he has questionable taste in women, and he might be as crazy as Gabi. He's a part of the chaos, though, and obviously has money if he's taken the same cloning solution offered to James.
Lespert is a French actor, director, and screenwriter. He is known for directing the films Yves Saint Laurent and 24 Bars, and for acting in the films Human Resources and Tell No One.
Thomas Kretschmann as Thresh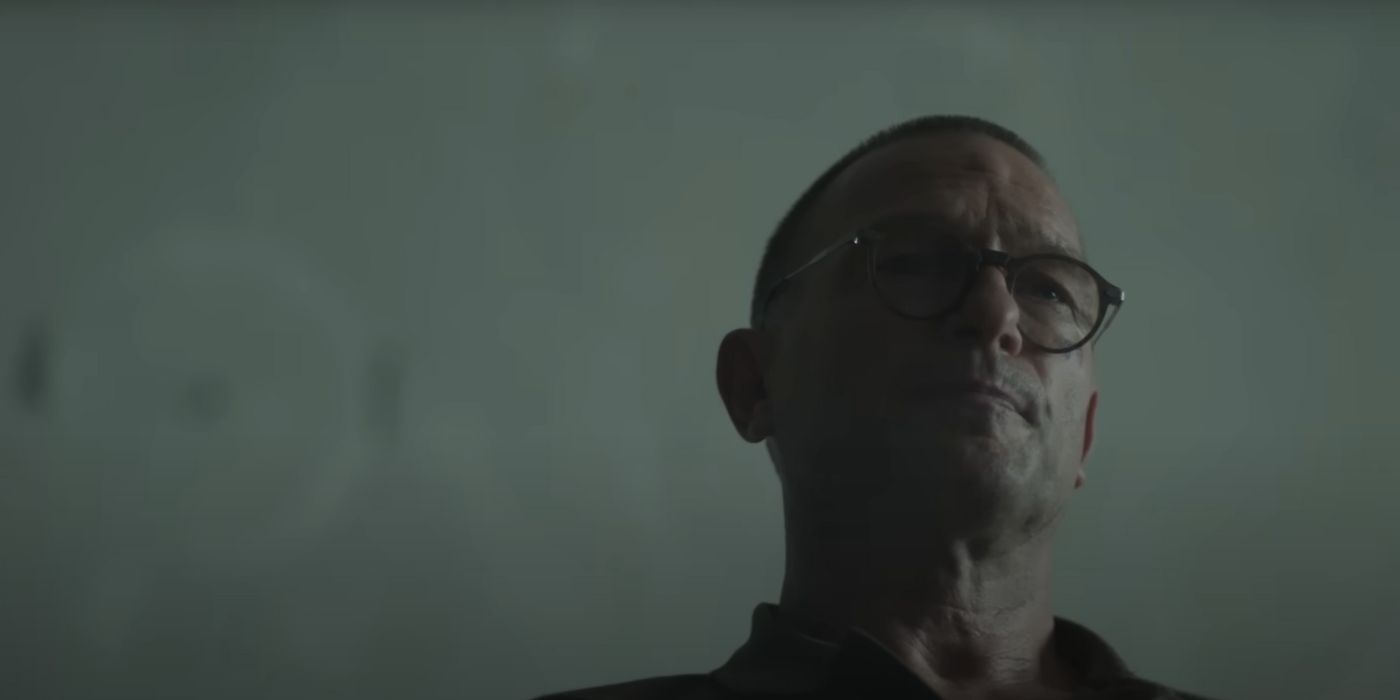 Thomas Kretschmann plays Thresh, the island's government official seen explaining the ropes to James. He tells James that all crimes committed on the island are punishable by death, but for a large amount of money, a double James can be created and executed in his place. It seems Thresh has a lot of experience with this, and probably makes a killing off of these clone murders.
Kretschmann is a well-known German actor, having played in a lot of blockbuster films, such as Wanted, King Kong, Blade II, and Resident Evil: Apocalypse. He also appeared in the Marvel Cinematic Universe as Baron Wolfgang van Strucker in Captain America: The Winter Soldier and Avengers: Age of Ultron. He has a niche in big horror and action movies and is sure to play a significant part in the mayhem of Infinity Pool. Kretchschmann is next set to have a role in this summer's highly anticipated film Indiana Jones and the Dial of Destiny.
John Ralston as Dr. Modan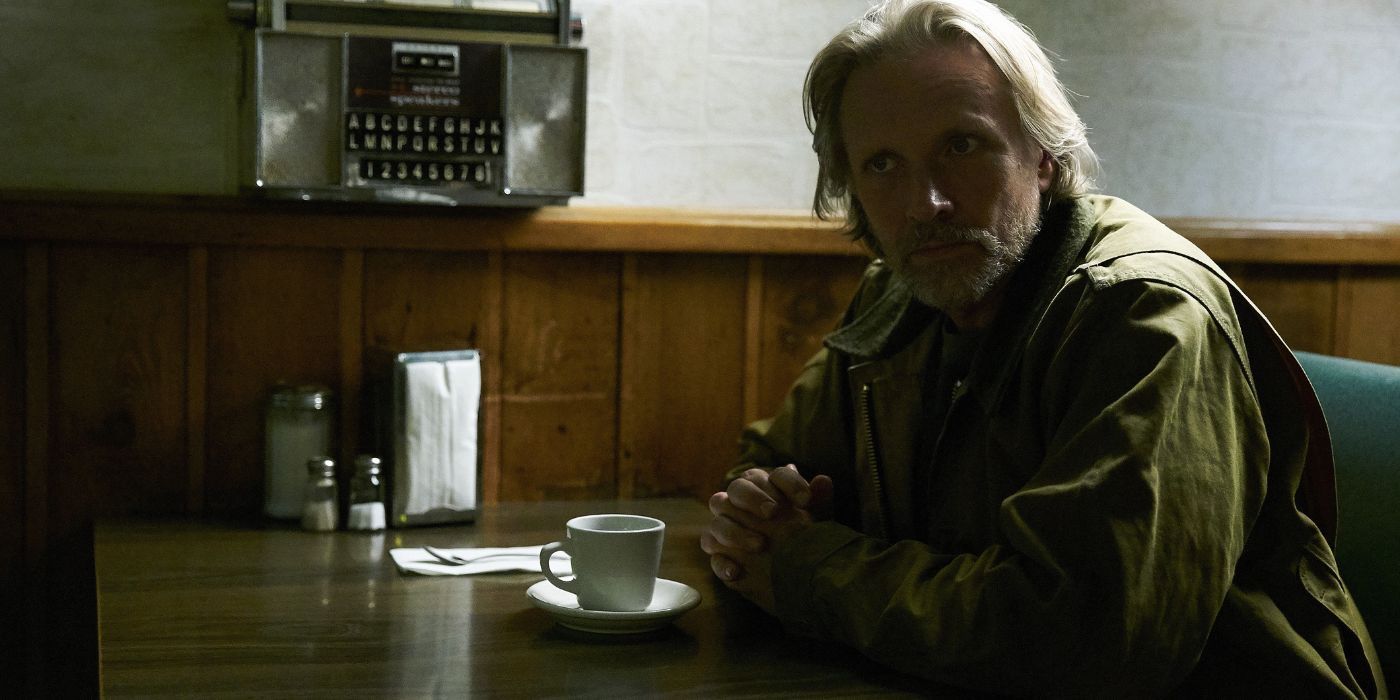 John Ralston is Dr. Modan, who one can only assume is the mad scientist responsible for creating the clones. Following common storylines in the same realm as Infinity Pool, it's likely that Dr. Modan serves a higher, richer governing body, and there is probably more to the exchange than just cloning and killing. The clone is the first stage in James' transformative process, and Dr. Modan might be more involved than viewers expect.
John Ralston is an established Canadian actor, with roles in the film Ready or Not and the TV series Bitten. His most familiar roles are as Steve Unger in HBO's series Living in Your Car and as one of America's favorite Disney dads in the original Canadian sitcom Life with Derek.
The rest of the supporting cast includes Amanda Brugel (The Handmaid's Tale) as Jennifer, Caroline Boulton (Curse of the Witching Tree) as Bex, and Jeff Ricketts (Kingsman: The Golden Circle) as Charles. Catch Infinity Pool in theaters on January 27th for a terrifying, gut-wrenching, neon-lit thrill ride.
You can watch Collider's own Perri Nemiroff interview with the cast down below: