Tyler Posey, Holland Roden, Shelley Hennig, and Crystal Reed react to Teen Wolf: The Movie's gut-wrenching death scene.
Spoiler Alert: Spoilers for Teen Wolf: The Movie Ahead
Teen Wolf: The Movie saw iconic characters from the MTV television series return to the silver screen five years after the show stopped airing. That being said, not all of the cast's beloved characters survived the reunion.
Now streaming on Paramount+, Teen Wolf: The Movie got plenty of emotional mileage out of fans by sprinkling fake-out death scenes throughout the film, though several of the film's deaths proved devastatingly permanent. Most notably, Tyler Hoechlin's character Derek met his demise, a scene described as "super emotional" by the cast in an interview with E! News.
"It's super emotional. Tyler Hoechlin is somebody that I really love and as much as I am an actor and I know that there's separateness from our characters and our human selves, it's emotional reading that," frontman Tyler Posey said. "Plus, I've grown to love Derek over the years. It redeemed Derek from any bad quality, any grumpy cat quality that he had over the past 12 years."
That being said, Posey added that Derek's death makes a lot of narrative sense for the franchise.
"I think it's something that's necessary for us to have in terms of storytelling," he continued. "We as humans deal with loss of a loved one constantly, and the fans have dealt with that over the years. It's another way that we can be relatable to the fans and to anybody watching. I think it's beautiful the way that we did it. He turns into a true alpha right before he dies, his eyes glow red and it's just chills."
Posey and Hoechlin have been co-stars since the Teen Wolf series debuted on MTV in 2011.
Related: Tyler Posey Wants Another Teen Wolf Spinoff
What Did the Other Teen Wolf Stars Think of Derek's Death?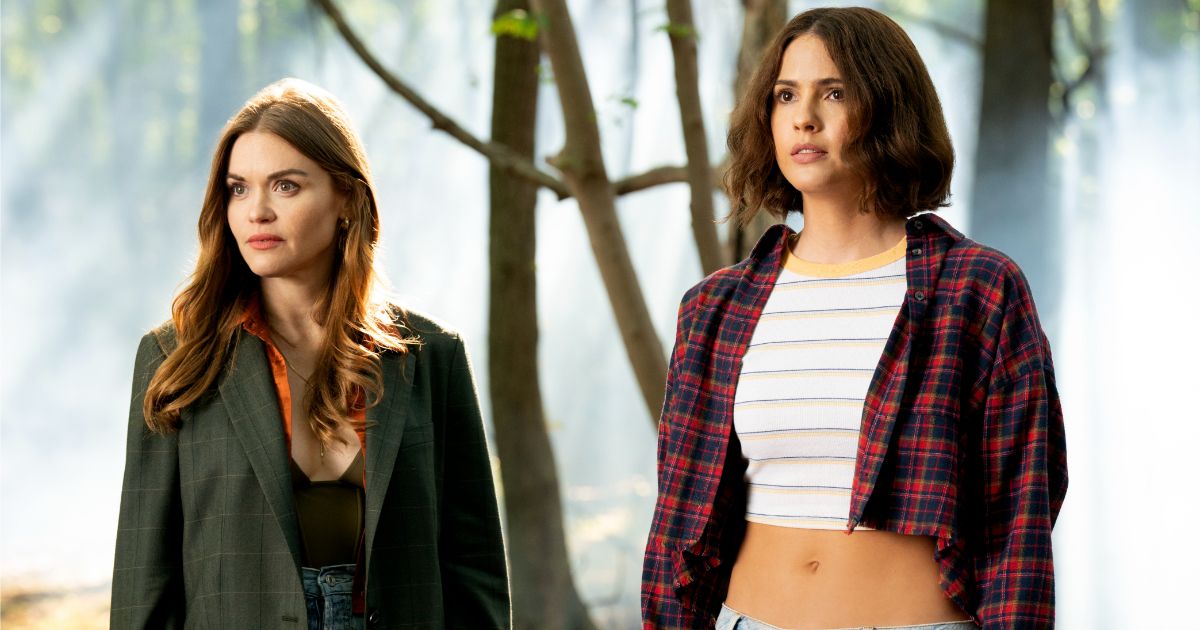 Fellow Teen Wolf: The Movie co-star Holland Roden expressed an additional perspective on Derek's on-screen death.
"It's like when a friend of a friend passes away and you really feel for the friend, but even the few interactions we had in Beacon Hills [on the] OG show, we really didn't know each other. It was like our friends knew each other," Roden, who portrays the character of Lydia, explained. "So, when he passes, it's something that's obviously important to Beacon Hills and what he's done to keep Beacon Hills safe, so I think there's that connection. But there's not a guttural, personal connection [for Lydia], like for instance, [the death of] Allison."
Speaking of Allison, the character, played by Crystal Reed, was reunited with Lydia in Teen Wolf: The Movie nearly a decade after Reed left the MTV series following the show's third season. Allison's return to the franchise after her supposed death, Reed shared her thoughts on what the future could hold for Derek. "Turns out, [in] Teen Wolf land, no one is really dead," Reed told E! News.
Additionally, Shelley Henning (Malia) explained her excitement about being able to reprise her role in the feature-length project.
"The fans wanted season seven, we knew we weren't able to do it, but let's give them a very long movie. So, we have a 2.5-hour movie that we're so excited to see," she shared. "There were so many different pairings that had never really been on the show at the same time, so that was really exciting and really cool."
While a second Teen Wolf movie has not been announced, Posey revealed that the new film has left plenty of space for more stories to come out of Beacon Hills. "Hopefully it's not a conclusion, hopefully it opens up the story to keep going more," Posey shared.