From a badass Santa in Violent Night to a friendly resident ghost in We Have a Ghost, David Harbour seems to be on a roll playing fantastical characters. The upcoming horror comedy features the Stranger Things star as the titular ghost named Ernest and we, for one, can't wait to see him in the new role.
Based on the short story Ernest, by Geoff Manaugh, We have a Ghost is written and directed by Christopher Landon, and also stars Anthony Mackie, and Jennifer Coolidge, in various roles, among many others.
The plot follows a young boy Kevin, who discovers a ghost in the attic of his new home and turns him into a social media sensation. But they soon become a CIA target when Kevin tries to dig into Ernest's past and try to find out what happened to him.
Slated for a February release, this Netflix original family movie is just what you need for a fun and cozy movie night. So, check out all the details for the upcoming title including the trailer, plot, release date, cast and characters, and everything we know so far about We Have a Ghost.
Related:'We Have a Ghost' Images Reveal David Harbour's Wacky Spirit Haunting Anthony Mackie's Family
What Is We Have a Ghost's Release Date?
We Have a Ghost is set to release and will be available for streaming on and from Friday, February 24, 2023, exclusively on Netflix.
Is There a We Have a Ghost Trailer?
The official trailer of We Have a Ghost, released by Netflix on January 26, 2023, is sure to remind you of classic ghost stories, with a lot of action-adventure sequences. One could say it's like Casper meets Ghost Hunters, except that the ghost is an older, balding man, in a bowling shirt and not a cute little boy, and the hunter in question here is the CIA.
The two-and-a-half-minute video highlights what to expect from the movie, including the key moments of the plot, like the main characters and how they discover Ernest, and so on. Typically, in a ghost movie, the living protagonists seem to be frightened by the spirit's presence but being a comedy, the characters of We Have a Ghost seem to be making the most of their new situation and become an internet sensation. Harbour's Ernest seems to be a simple spirit who is trapped in the attic and instead of chasing people, seems to be scared of them. We also learn from the trailer that Ernest can't speak, which raises the intrigue for the character. It's going to be interesting to see Harbour's Ernest without any dialogue (unless it's in flashbacks) and how he communicates his story to his new friends.
The movie, as the trailer shows, is expected to be full of comical action, like Ernest riding in a car with the kids, running through walls, etc. All in all, We Have a Ghost seems to be a lighthearted and fun family affair where some of the most popular faces of Hollywood will take you on a rollercoaster ride with a friendly but awkward ghost.
Who Is in the We Have a Ghost Cast?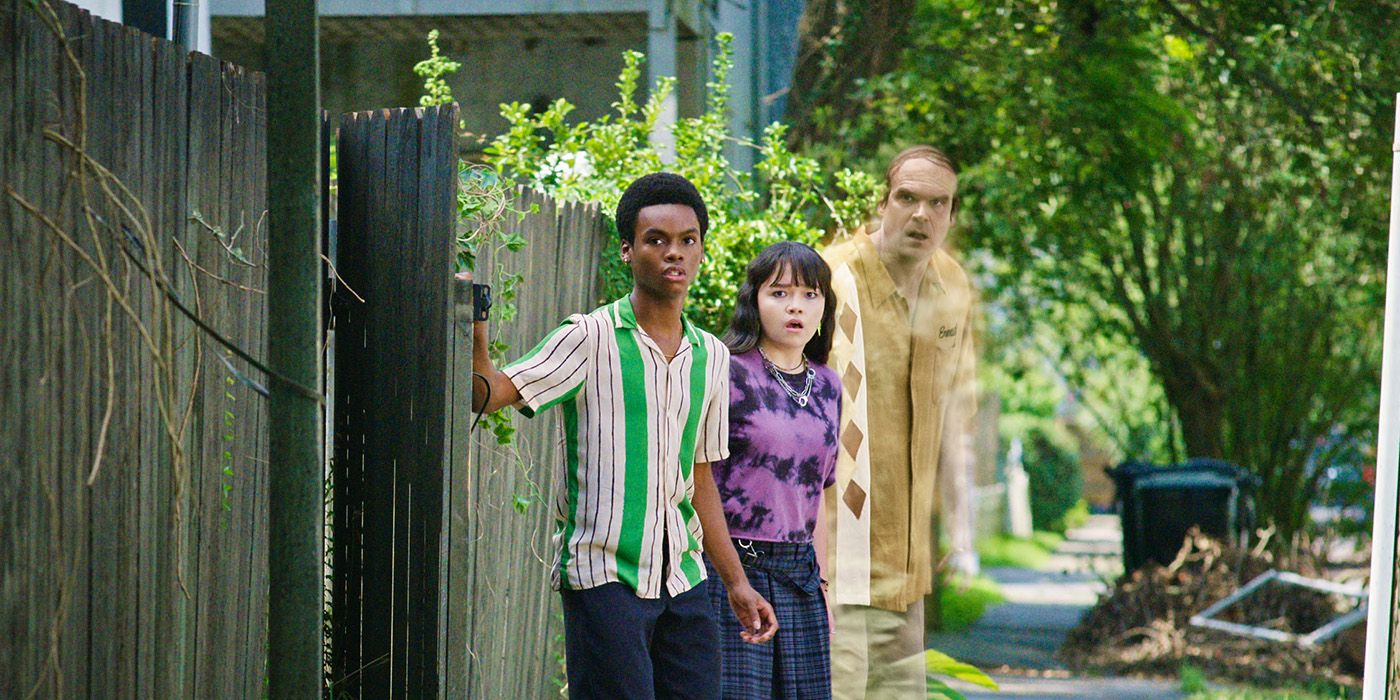 Besides Harbour and Mackie headlining the cast of We Have a Ghost, the movie boasts an ensemble cast with Queen & Slim star Jahi Di'Allo Winston, Army of the Dead star Tig Notaro, White Lotus star Jennifer Coolidge, and Survivor's Remorse star Erica Ash.
Isabella Russo (Crashing), Niles Fitch (Atypical), Faith Ford (Hope & Faith), and Steve Coulter (She-Hulk: Attorney at Law), also star in various roles.
As mentioned earlier, Harbour plays Ernest, the resident ghost of the house where the Presley family moves in. Harbour will be next seen in Gran Turismo and the MCU's Thunderbolts.
The Falcon and the Winter Soldier star Anthony Mackie stars as Frank Presley, the new resident/owner of the house where Ernest has been living. Mackie is set to appear in three more projects this year including Elevation and Desert Warrior, and Joe & Anthony Russo's The Electric State, slated for 2024.
Winston stars as the younger kid of the family, Kevin; Ash stars as Frank's wife and Kevin's mother; Fitch as Fulton, Russo as Joy, Kevin's neighbor and friend, Notaro as Dr. Leslie Monroe, a ghost hunter and government agent, hunting for Ernest, and Coolidge as a popular medium on television.
Who are the Creators of We Have a Ghost?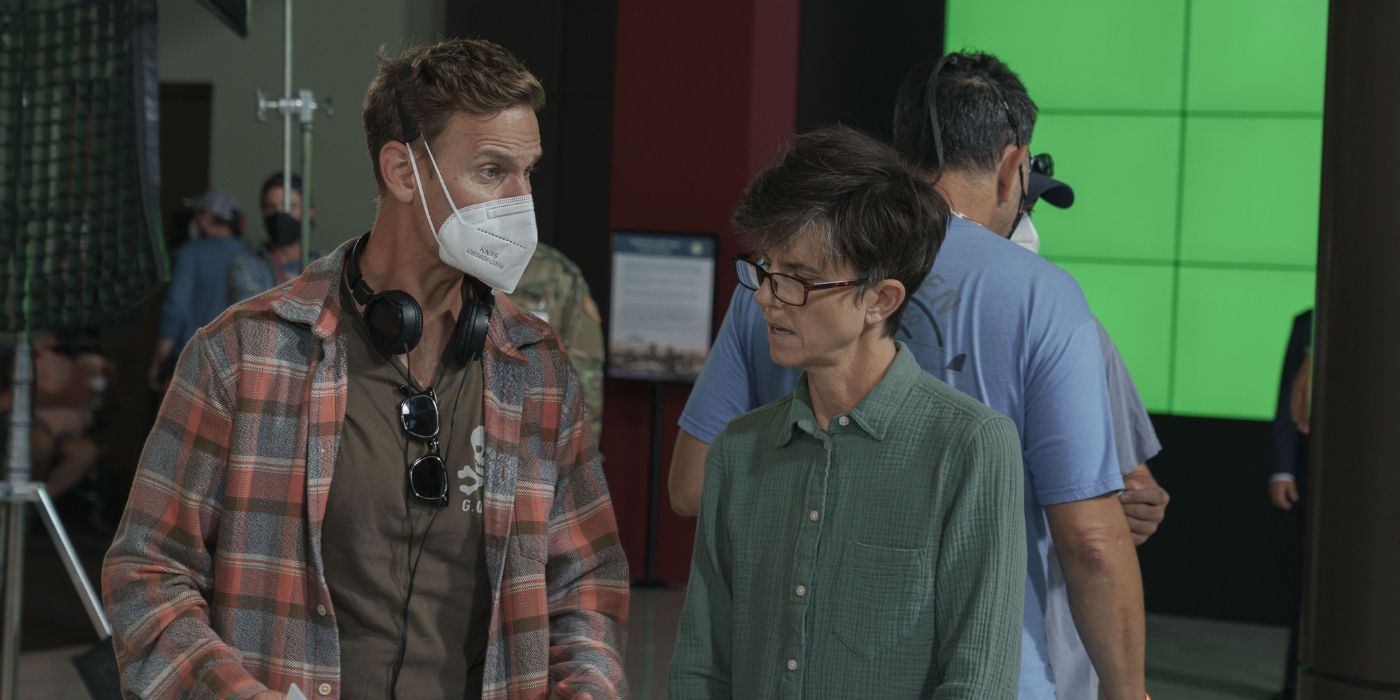 We Have a Ghost is adapted from the short story Ernest, by writer/author Geoff Manaugh, which was published in Vice in 2017.
Filmmaker Christopher Landon adapted the story for the screen and also directs the movie. Landon is a director, producer, and screenwriter, who previously wrote for films like Disturbia, Paranormal Activity 2, 3, and 4. As a director, he is best known for his previous projects like Happy Death Day and its sequel, Happy Death Day 2U, and Freaky, all of which were horror movies with some comedic elements, just like We Have a Ghost. For his next project, he will be producing the upcoming sci-fi slasher, Time Cut.
Both Manaugh and Landon serve as executive producers on the film, along with Isaac Klausner, Korey Budd, and John Fischer.
Marc Spicer serves as the cinematographer for We Have a Ghost, he was also behind the camera for Escape Room and The Fate of the Furious.
When Is We Have a Ghost Filming?
The filming for We Have a Ghost started in August 2021 in New Orleans and Donaldsonville in Louisiana but was paused for Hurricane Ida. The production resumed and was finished in October, in Ascension Parish.
Related:First 'We Have A Ghost' Image Introduces David Harbour and Anthony Mackie's Heartfelt Comedy
What Is the Story of We Have a Ghost?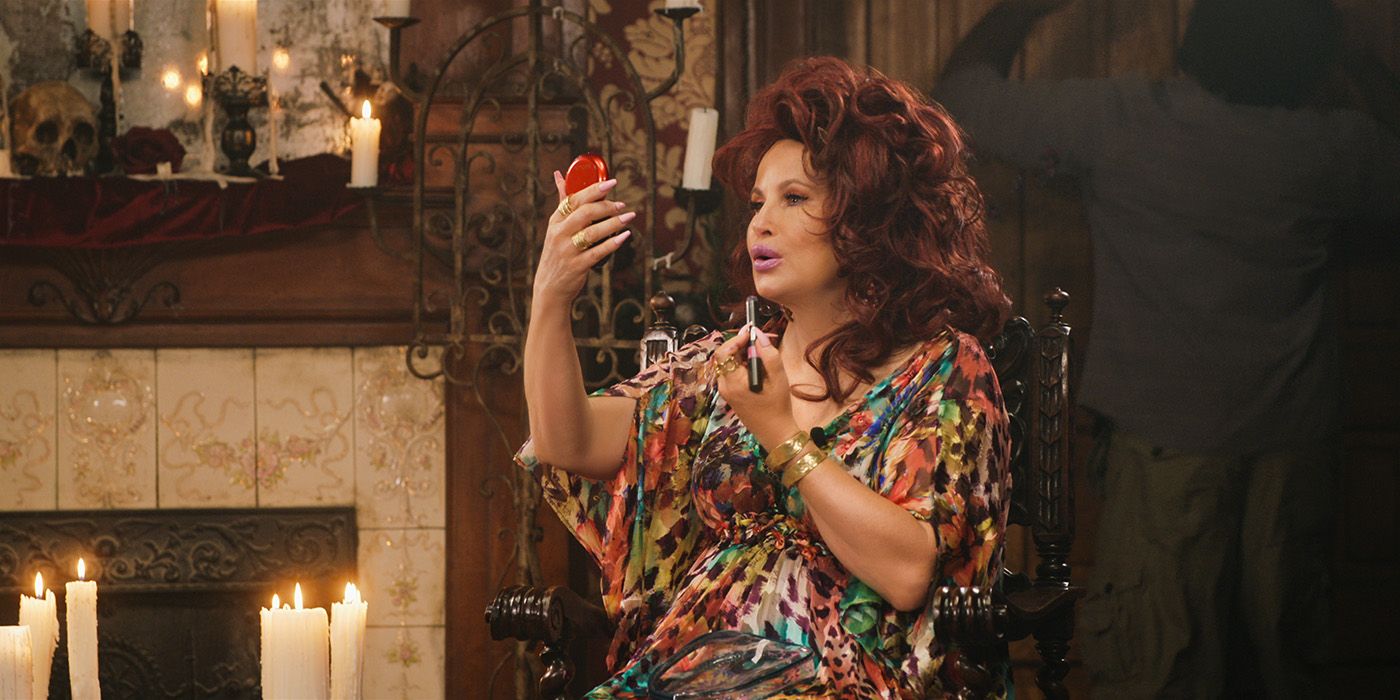 The story of We Have a Ghost follows the same premise as Manaugh's original short story, except for the dramatization of characters with some action-adventure elements.
The movie's plot takes off when the Presley family moves into a new home. One of their kids, Kevin discovers a ghost in the attic. Instead of being scared, he takes a video of the ghost trying to scare him and uploads it on YouTube. It becomes an instant hit. When the parents learn about the ghost, they don't take the news well, but when the father meets Ernest himself, he also follows his son's idea and turns this discovery into viral online content. The videos attract millions of views and draw attention, including that of the government. Soon, the CIA arrives at their door with a full crew to hunt for Ernest. Meanwhile, Kevin and Ernest become friends and the boy learns that the mute spirit living in their attic was once a family man living in that same house who died a while ago and started to haunt the house. So, Kevin decides to investigate Ernest's death and find out what happened to him and his family. Now, with the CIA on their back, Kevin and his family and friends must find a way to save the friendly ghost and find out the truth.