Harlem is back with an all-new season! Everyone's favorite besties are making a return to the vibrant neighborhood of Harlem NYC in Season 2 of the hit Prime Video series. Harlem follows a group of four strong-minded women who met in college and navigated their 20s together. Now embracing their 30s, Camille, Quinn, Angie, and Tye are trying to find their place in the world, all while balancing the other stuff (specifically romance). Season 2 follows the girls 13 months since we've last seen them. With newer problems and hotter lovers, the new season is going to get spicier.
Harlem Season 2 premieres on Prime Video on February 3, 2023. Check out the cast and character guide below before watching the latest season.
Related:'Harlem' Season 2 Focuses on Black Joy Says Creator Tracy Oliver
Meagan Good as Camille
Meagan Good plays the super stylish and super smart Camille, a popular professor at Columbia University who teaches classes on the Anthropology of Sex and Love. With her good looks and sharp aptitude, she's on the path to becoming a full-time professor (provided she can make a good impression on the new head of the department). Despite her wide expertise in dating and mating normas of numerous cultures, Camille can get very awkward and embarrassingly panicky when it comes to romance, especially with a certain ex who's back in town. But together with her three besties, she can conquer anything with her wits – provided she puts her overthinking tendencies aside.
Good first gained prominence in the acting world for her role in the film Eve's Bayou, followed by several notable parts in Deliver Us from Eva and Stomp the Yard. She's also appeared in the hit comedy Anchorman 2: The Legend Continues.
Grace Byers as Quinn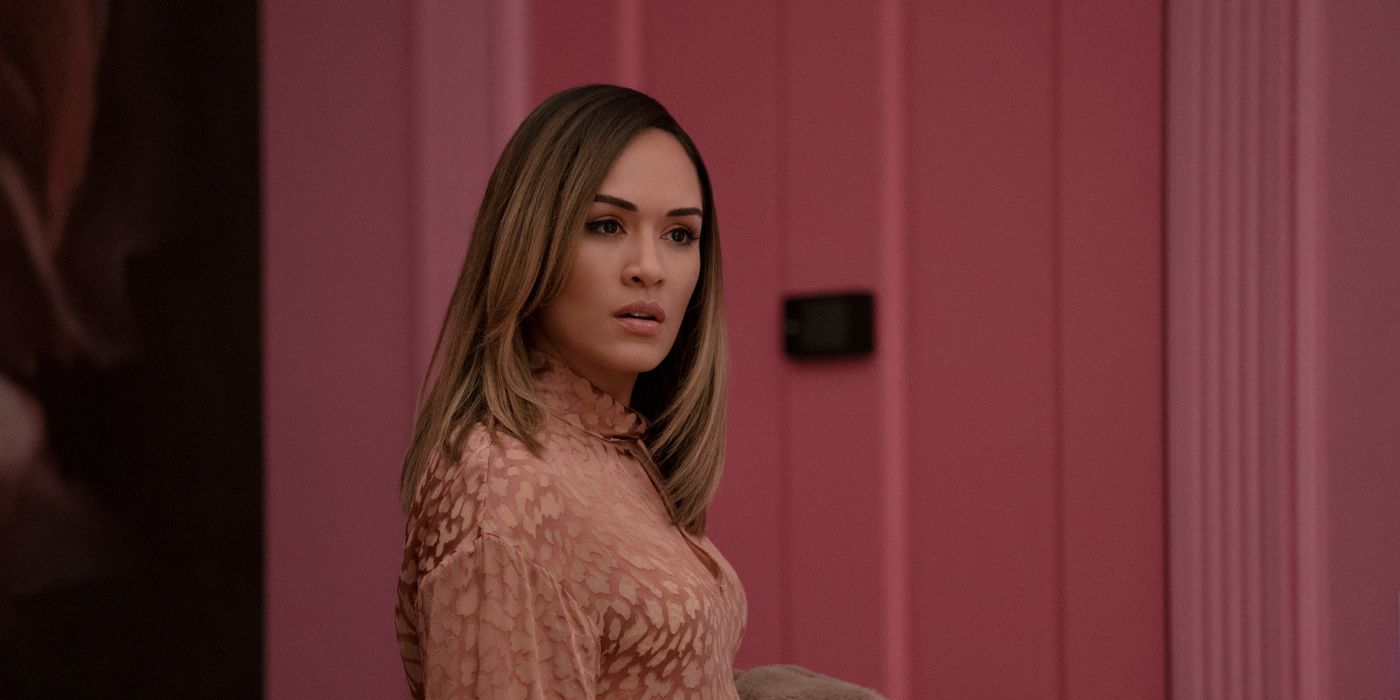 Grace Byers plays the super optimistic yet hilariously unlucky-in-love Quinn, a talented fashion designer who heavily relies on her parents' trust fund. Quinn runs a boutique selling uber-chic clothes but unfortunately isn't doing so financially well. Coming from a wealthy background with affluent parents (whom she doesn't get along with due to differing interests), Quinn feels guilty about her privilege, which explains why she's invested in contributing to charity initiatives, and going so far as to treat Angie as a charity case (although she doesn't intend to). Still, Quinn has a heart of gold and only wants what's best for her friends. She's still trying to figure out what she truly wants, including the partner to be with.
Byers is well-known for playing Anika Calhoun in the music-industry drama Empire. Her acting career extends to theater, having played in Off-Broadway renditions of Rent and Venus Flytrap: A Femme Noir Mystery.
Jerrie Johnson as Tye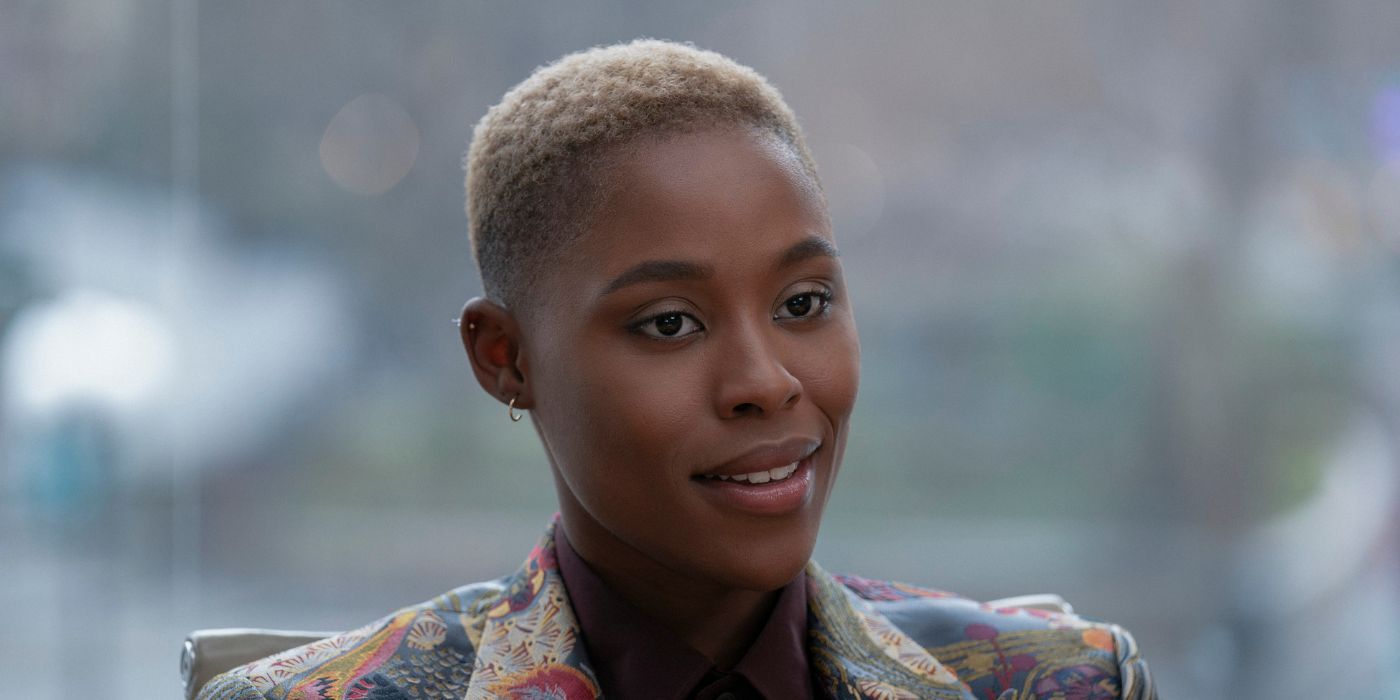 Jerrie Johnson plays the smart alpha and queer Tye, the successful owner and developer of Q, the only online dating app catering to queer people of color. With so much going on in her career, from ignorant investors to an interview with a leading magazine, it's no surprise that Tye wants to keep things simple in her personal life – that includes dating women who don't necessarily match her on an intellectual level. Even though she's known for putting on a strong front, Tye has her vulnerable moments, but she prefers to keep it under wraps. She spends more time tending to her best friends whenever they have issues, but Tye needs to remember that she needs to take care of herself as well.
Before their role in Harlem, Johnson made their TV debut in Freeform's Good Trouble and starred in the 2021 movie Mother's Milk.
Shoniqua Shandai as Angie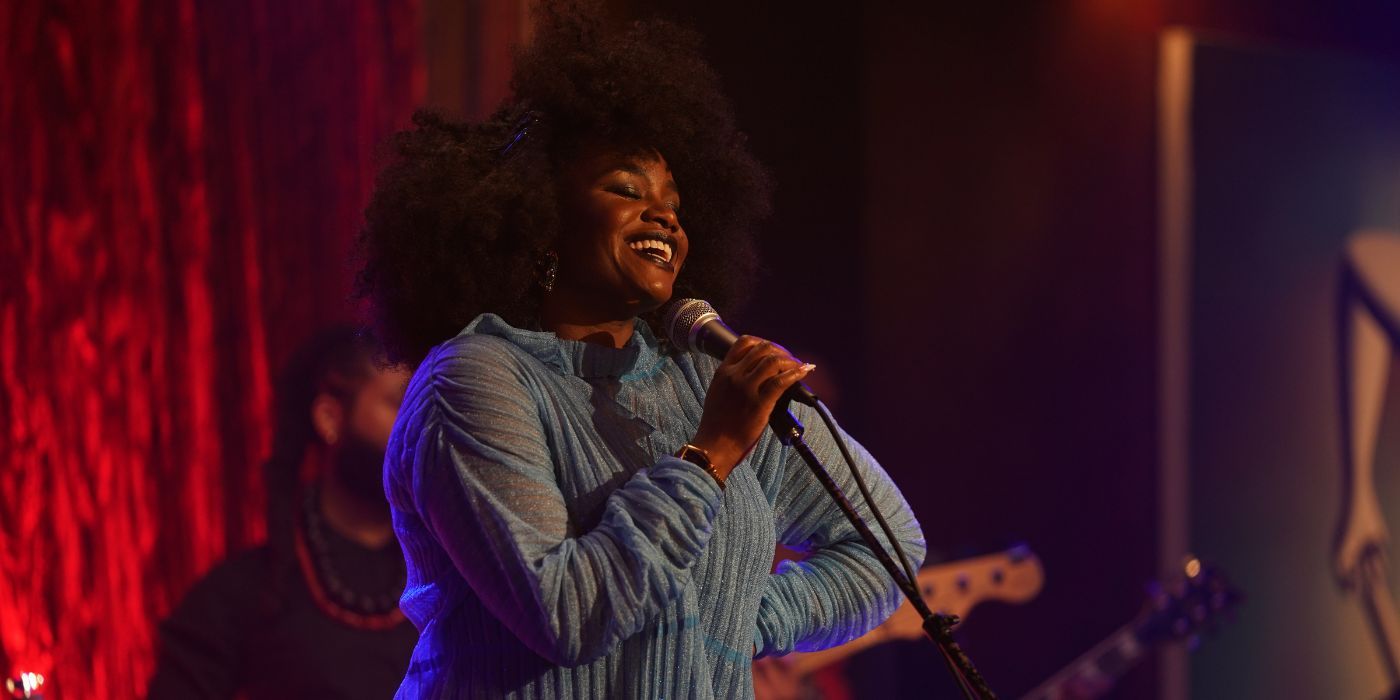 Shoniqua Shandai plays the loud and filter-free Angie, an aspiring singer gifted with a powerful voice that matches her bold personality. The only problem is that she hasn't held a steady job in the past couple of years. In the meantime, Angie's been living in Quinn's swanky apartment as the totally rent-free roommate. As the designated party girl of the group, Angie is always looking to have some fun and live life to the fullest. She's a true creative soul who's picky about her career choices, opting to perform at open mics instead of a permanent singing position at a swanky hotel. She knows what she wants, and she'll do whatever it takes to meet her impulses, including her sexual desires. She may be the ultimate party girl, but Angie doesn't hesitate to read someone to filth when necessary.
Shandai is an actress who's been developing her crafts since as early as high school. She's graduated from the American Musical and Dramatic Academy, and notably played the title role in the feature project Zola Jumped In.
Related:'Harlem' Trailer Reveals Four Ambitious Women Trying to Find Their Way
Tyler Lepley as Ian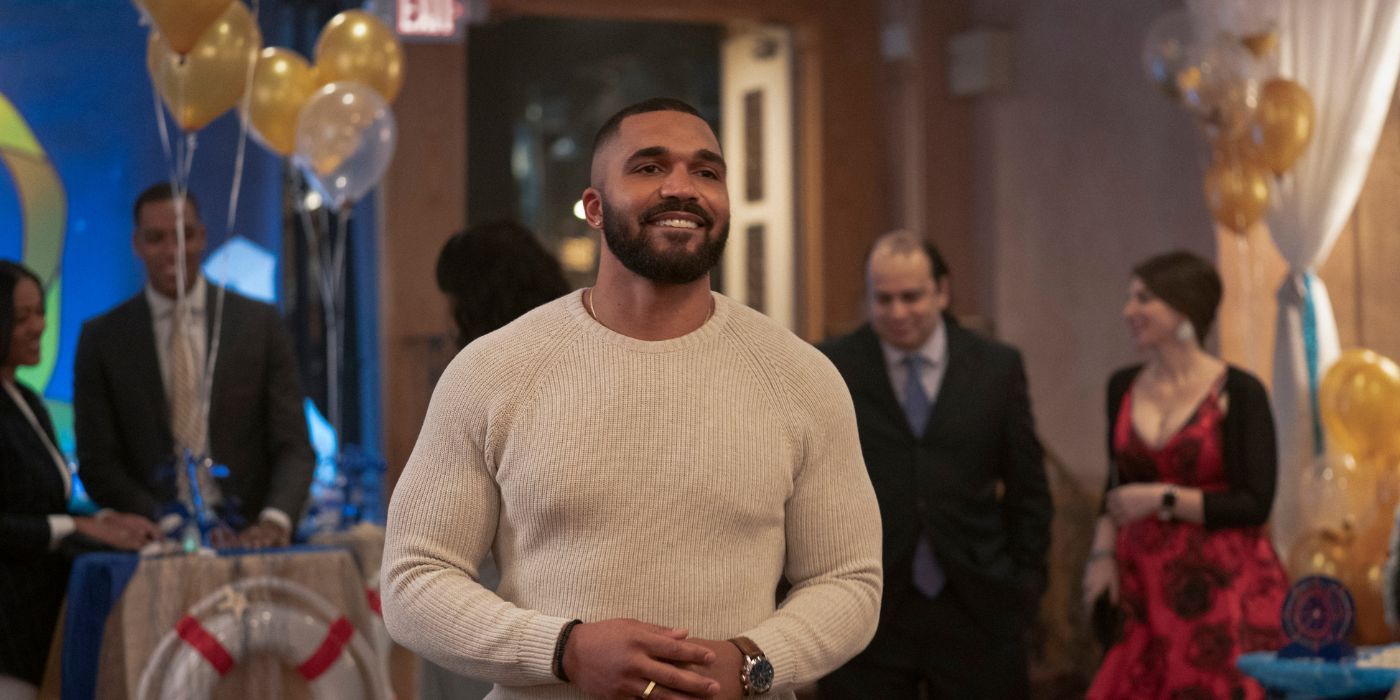 Tyler Lepley plays Ian, an ambitious chef, and Camille's ex-boyfriend. Everything was going well in their relationship until Ian decided to move to Paris to pursue his culinary passions. Camille, who initially planned on following him, decided to call it quits and chose her own career instead. Ian's now back in Harlem with a career surprise and a brand-new relationship. But as the first season progresses, it seems that things aren't officially done between the two, and there might still be feelings lingering in the air.
Lepley is perhaps best known for taking on the role of Benjamin "Benny" Young on the prime-time soap opera The Haves and Have Nots.
Sullivan Jones as Jameson Royce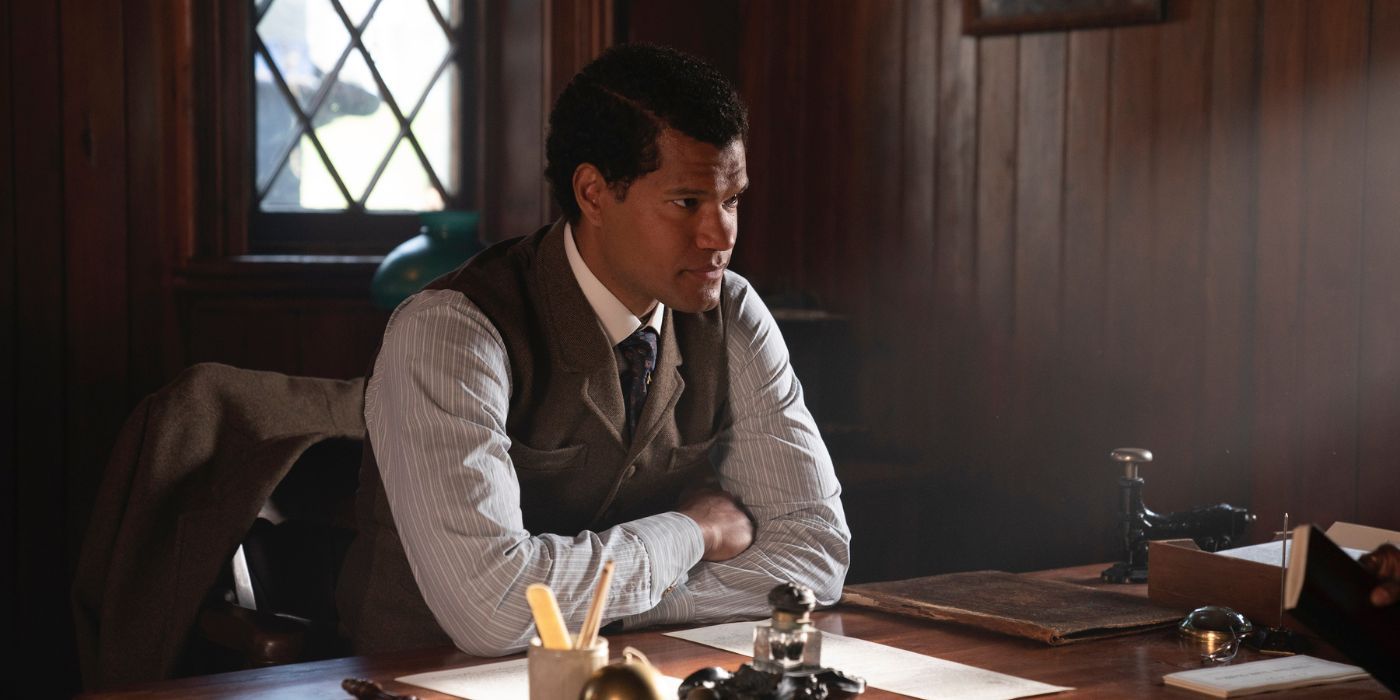 Sullivan Jones plays Jameson Royce, the charismatic social justice worker whom Camille meets at an academic panel. Camille initially had her reservations about Jameson after a heated debate, but soon softens her heart for him. The more time they spend together, the more their relationship blossoms. An unexpected love interest, Jameson could just help Camille move on from her ex-boyfriend.
Sullivan was a Theater major at Brown University, before continuing his studies at the UCLA School of Theater, Film, and Television. His breakout role was in the Off-Broadway production of Slave Play, which eventually got its place on Broadway. Fans of HBO's The Gilded Age would recognize him from his role as T. Thomas Fortune on the show.
Whoopi Goldberg as Dr. Elise Pruitt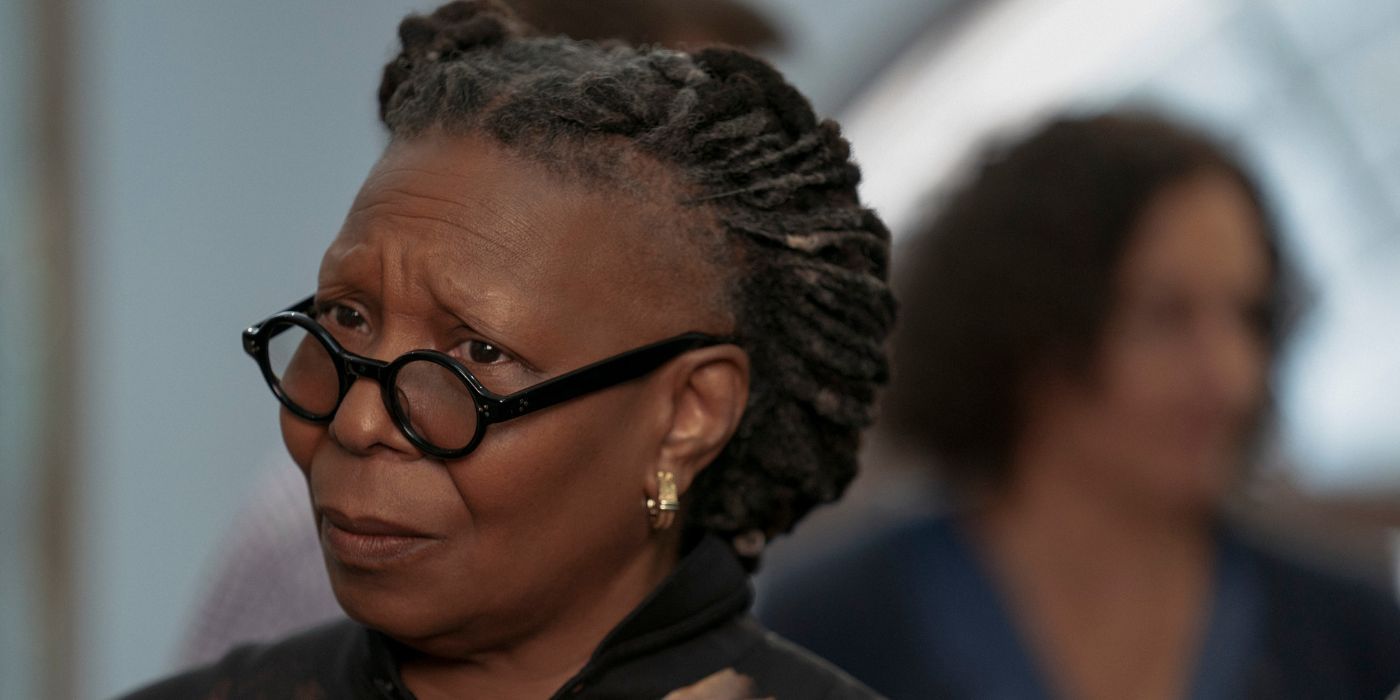 Whoopi Goldberg plays Dr. Elise Pruitt, the new department head at Columbia and Camille's new boss. Transferred from Yale, Dr. Pruitt is a no-nonsense faculty member who's visibly unimpressed by Camille's sheer enthusiasm. Very matter-of-fact, she knows how to throw in words of wisdom when the moment is right.
Goldberg is a highly celebrated entertainer and one of the 17 people to win the EGOT. Her versatility knows no bounds, having appeared in a variety of projects such as the period drama film The Color Purple, the romantic fantasy film Ghost, and the comedy Sister Act.
Season 2 of Harlem adds a number of new cast members to its roster, including Rachel True as Aimee, Courtnee Carter as Zoe, and Luke Forbes as Michael. Aimee is the owner of a Harlem-based plant shop, Zoe is a true romantic infamous for leaving broken hearts, and Michael is a top real estate agent who's been set up on a blind date with Quinn. You can also expect to see Rick Fox as Phil, Sherri Shepherd as Sonya, Countess Vaughn as herself, and Lil Rel Howery as Freddie. Phil is Quinn's doting father who enjoys his daughter's presence, Sonya is Angie's equally boisterous mother, and Freddie is Angie's step-brother.