It's been more than 10 months since Bridgerton Season 2, and Netflix has yet to confirm an air date for Season 3. Still, there's one thing we know for sure — the spotlight will certainly be on fan-favorite character Penelope Featherington (Nicola Coughlan), as the series shifts its focus to her romance with Colin Bridgerton (Luke Newton). The two will bring the friends-to-lovers trope to life, inspired by the fourth Bridgerton novel by Julia Quinn, entitled Romancing Mister Bridgerton. It's safe to say that fans are enthusiastic; Penelope has been a main character since the very first episode and is the face behind the Ton's quick-witted gossip columnist, Lady Whistledown, who narrates the show through the voice of Julie Andrews.
Of course, this already makes her the center of a major story arc throughout the first two seasons, as she navigates her career, her friendship with Eloise Bridgerton (Claudia Jessie), and her seemingly unrequited crush on Colin Bridgerton. Viewers already know and love Penelope, so it'll be exciting to see her finally elevated to the status of co-lead in Season 3. Even more significant is the fact that this will make her one of the few plus-sized protagonists on TV.
It's no secret that plus-sized people are scarcely represented in media, and even less often are they represented well. This is hardly surprising: the entertainment industry champions rigorous beauty standards, especially for women, and casting directors favor thin actors seen as conventionally attractive. Sadly, plus-sized people are often pressured to lose weight if they want to succeed in the business, and plus-sized characters are most often used to fulfill supporting roles, particularly those of a comedic nature. They might be employed as fatphobic punchlines, have their entire storyline revolve around their weight, or perhaps they simply exist to make the protagonist seem more desirable to audiences. Regardless, these characters tend to be underdeveloped and neglected — see Kat Hernandez (Barbie Ferreira) in Euphoria, who is departing the show after receiving a shocking decrease in airtime in Season 2.
RELATED: 'Bridgerton': What Audiences Lose by Losing Phoebe Dynevor's Daphne
Celebrating Diversity in the Romance and Period Drama Genres
Yes, there is the occasional plus-sized lead out there, but these are few and far between, and even more so within the romance genre. Thin people are viewed as more desirable and more popular, and thus more profitable. By featuring a plus-sized character as a romantic lead, Bridgerton is challenging aesthetic norms, just as they did in Season 1 by casting a Biracial man as Simon (Regé-Jean Page), the love interest of Daphne (Phoebe Dynevor), and in Season 2 with Kate (Simone Ashley), who was played by an Indian woman and fell in love with Anthony (Jonathan Bailey). Period dramas are also notoriously exclusive when it comes to casting. Like Bridgerton, many period dramas are set in historical Europe, such as the medieval or modern era — aka, times that people assume lacked diversity, especially among upper social classes. This can be seen in adaptations of other Regency romances, such as those that take on the works of Jane Austen; most of the time, the heroes all look a very narrow type of way.
It's not exactly shocking that directors from the period drama genre don't cast more diversely, given the outrage that can occur as a result — many people reacted negatively to the news that historical fantasy dramas House of the Dragon and Rings of Power would feature more racial diversity. Historical accuracy is constantly used as a justification to condemn diverse casting, and Bridgerton itself was criticized for its inclusive cast despite the show being entirely fictional. But the series won't bend to the backlash, and the record-breaking viewership behind Bridgerton proves that people do want to see more diverse love stories. It's imperative that this series persists to make a statement on representation, normalizing it on a wider scale and hopefully encouraging more influential media to follow suit.
Romancing Mister Bridgerton Sends Problematic Signals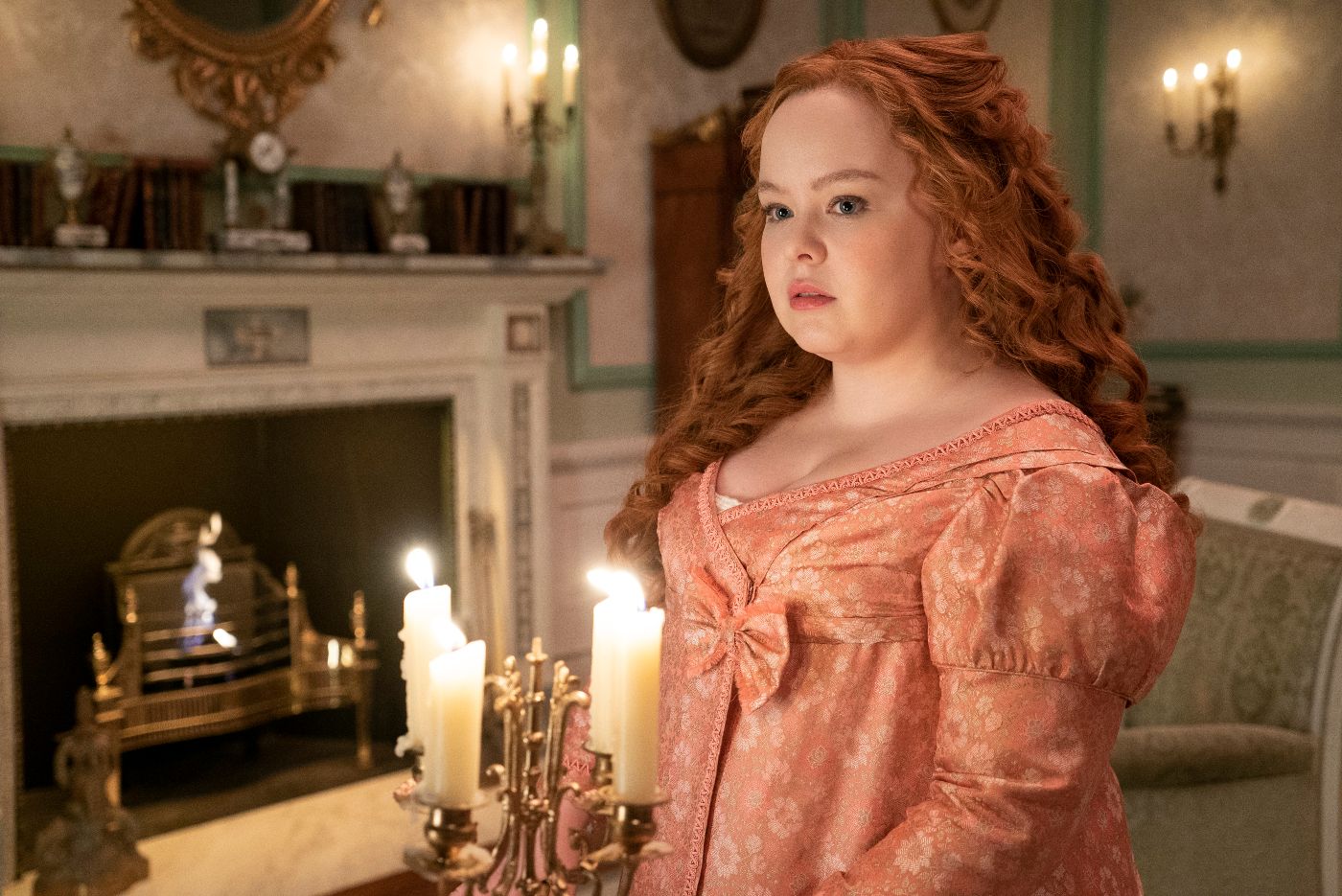 While Netflix's Bridgerton is an ensemble cast, the books are entirely told from the perspective of their lead couples, meaning Penelope doesn't have much to do in the first three installments. It is noted that she is plus-sized; however, by the time her book comes around, she has lost two stone and undergone a 'transformation' in time for her romance with Colin. This is a clear reflection of how plus-sized people are not seen as palatable leads, especially romantic leads. It evokes the message that plus-sized people need to lose weight in order for other people to love and desire them. The series is already doing a better job on this front, as they don't make a big deal out of Penelope's size in the first place. When it is referenced, it is mostly through patronizing remarks made by Penelope's mother, who resents Penelope's lack of popularity among possible suitors, but it is always explicit that the show does not think this treatment is acceptable.
Thankfully, the show isn't afraid to diverge from the books, evidenced by Bridgerton casting people of color in roles that were written as white, making it overall extremely unlikely that weight loss will be part of Penelope's transformation going into Season 3. If she does have a 'glow up' of such (Anthony, for example, ditched the sideburns for Season 2), it will likely manifest in more superficial ways, such as nicer clothing and better hairstyling that improve her confidence. With any luck, she won't be forced to wear so much yellow at the very least. The initial description of the season also indicates that it's not anything about Penelope's appearance that prompts Colin to see her in a different light, but rather her taking an interest in other potential suitors for the first time.
Penelope Is the Heart and Soul of the Show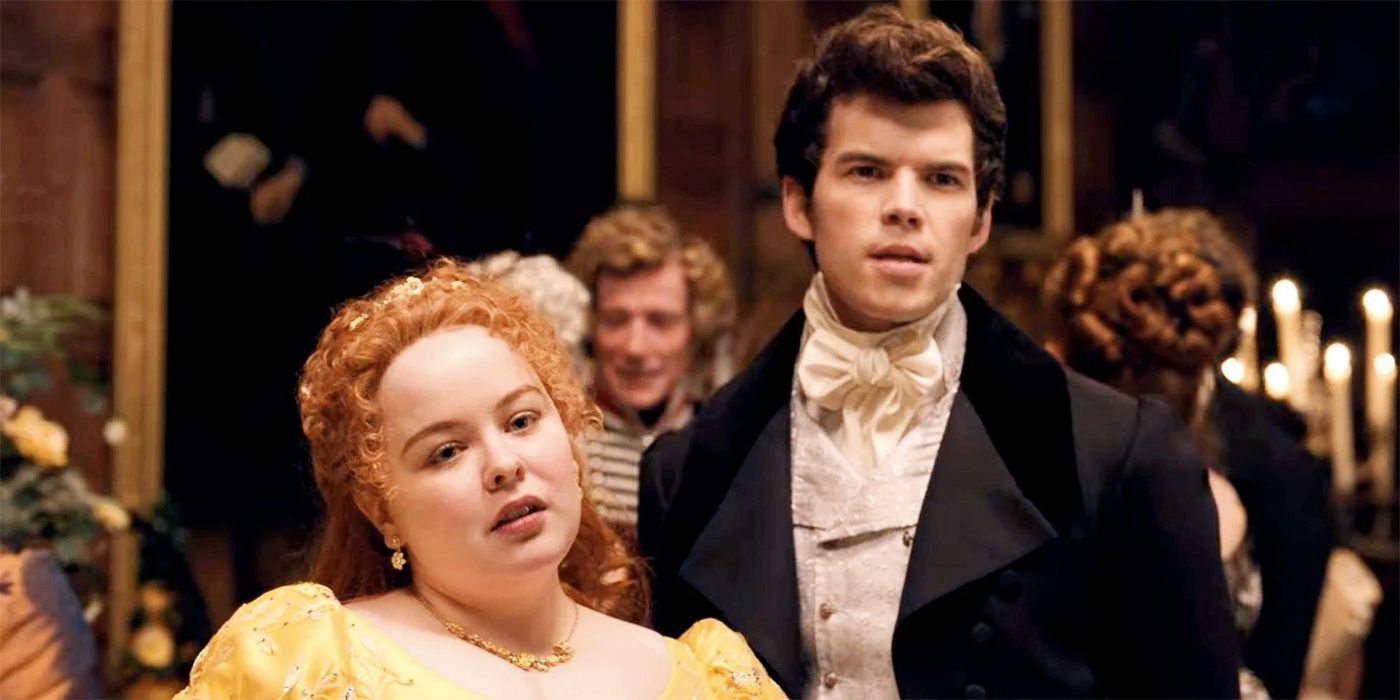 So far, Penelope has been a highly prominent and developed character who has been prioritized over Colin himself, so viewers can have full confidence that her character will be done justice in Season 3. Beyond their romance, she is just great plus-sized representation for being such a complex and sympathetic character. It's easy to root for Penelope as she navigates making her own living as an often-overlooked wallflower in a patriarchal society. Her actions have not always been defensible — for instance, at the end of Season 2, she throws Eloise under the bus in one of her publications in order to prevent her identity as Lady Whistledown from being exposed.
Despite this, we can always understand where she's coming from, and she has a lot of likable qualities that will likely only be expanded upon in Season 3. We're sure that Penelope and Eloise's friendship is far from done, and that watching the ups and downs of their dynamic will continue to be a highlight. In fact, it's refreshing to watch a female friendship fall out without feeling like the show is forcing us to choose sides and demonize one of the two women.
Penelope is already a three-dimensional central character, and she's only just getting started. Following her promotion to co-lead in Season 3, her character might take a backseat for Season 4 onwards. But don't worry — it's difficult to imagine her not being on the show in a considerable capacity, as this would surely also mean the loss of the show's iconic narration and Lady Whistledown mystery that has underpinned each season. Either way, Season 3 is bound to be a fun rollercoaster for Polin fans, who were left reeling at the end of Season 2 when Penelope overheard Colin's declaration that he would never get into a relationship with her.
Penelope's story is so crucial as it shows that a plus-sized woman can be part of a love story as simmering and swoon-worthy as Simon and Daphne's and Kate and Anthony's. Bridgerton is continuing to defy both conventions of the genre and expectations of the industry by presenting romances that don't fit the typical white, thin beauty standard. Diversifying romantic leads is long overdue in 2023, and the message that people can be desirable no matter what they look like is such an important one. But outside of this, Penelope is just one of the best characters on the show — and she also happens to be plus-sized.