Classic romance movies often transcend generational barriers with audiences and have such enduring appeal. It's also a well known fact that sex sells, so when these kinds of movies also have their fair share of sexiness too, it usually makes for a winning combination with viewers.
Not every romantic movie has a sexy element to it, and not every one that does is a classic; classic romance movies without sex appeal can be a bit lifeless, and sexy movies without class or cinematic skill can just be trashy. But when a film gets a mix of romance and sexiness just right, they often become timeless classics for romantics and couples — or at the very least, cult favorites. Here are a few of the sexiest classic romance movies that balanced elements of intense love and raciness to perfection.
The Notebook
Author Nicholas Sparks is often hailed as one of the kings of romance novels, with many of his most famous books going on to become favorites among romance movie audiences too. While his work would certainly not fall into the category of erotica, they often include sexy scenes that have made their way into their movie counterparts too.
The Notebook was definitely one of those. The story itself is a heart-wrenching love tale about a rich girl and mill worker who are separated by war but find their back to each other against enormous odds. The fact that the movie featured Ryan Gosling and Rachel McAdams made for some sumptuously sexy scenes between them.
The passionate manner in which Gosling's character takes McAdams' on a romp after being drenched in the rain together got more than a few hearts racing among fans of them both. Given Spark's status as a romance god and The Notebook's fame among fans, this was definitely one classic love story that delivered on both romance and sexiness.
Unfaithful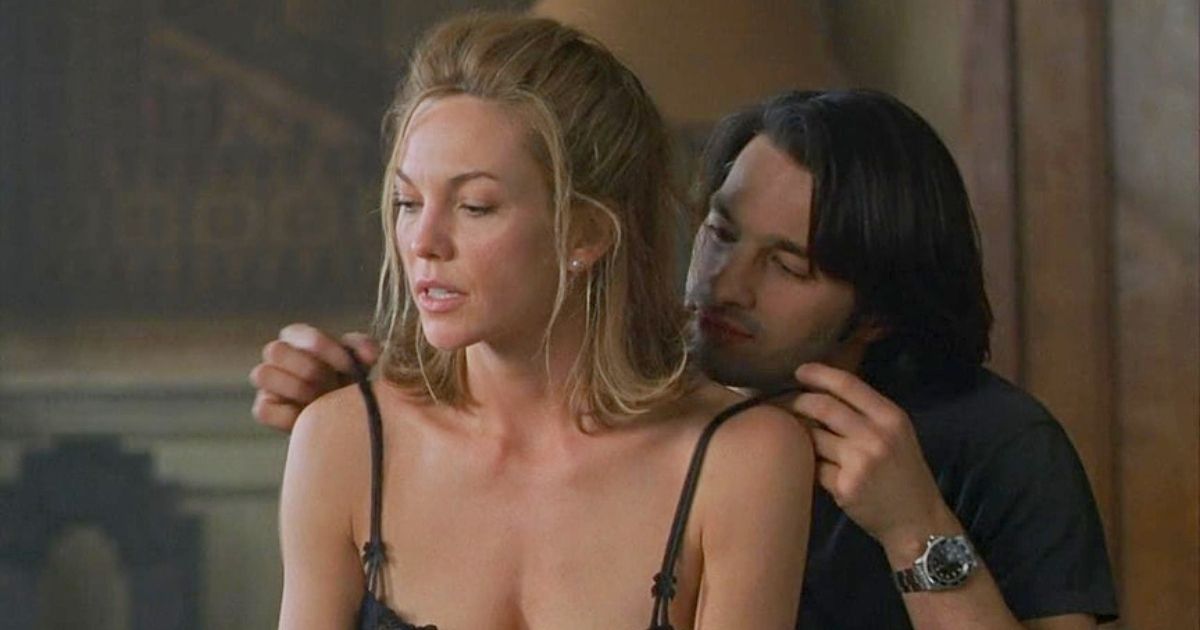 What's more sexy than forbidden desire? This was the theme when Olivier Martinez's younger character seduced an older married woman, played by Diane Lane, in the 2002 erotic classic, Unfaithful. The characters share intimate and racy scenes while the movie takes suspenseful turns between the physical passion she shares with him and the deeper love she shares with her husband.
Related: Best Movies About Forbidden Love, Ranked
While Unfaithful may depart from being a traditional romance movie, it certainly works as a sexy one that likely got under the skin of many married women who may have harbored fantasies of a similar scenario. In the end, love and romance still shone through all the prurient angles, but Unfaithful remains one of the sexiest and thought-provoking films of its type.
Basic Instinct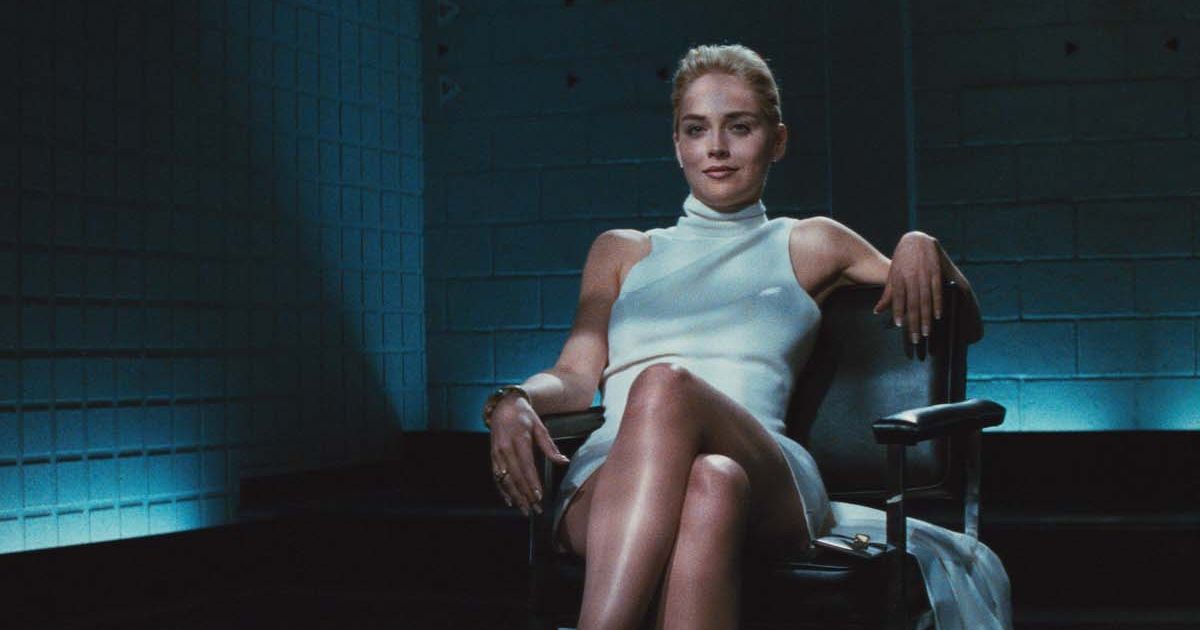 So there aren't many people who would describe Basic Instinct as a romance film. What can't be denied is that it took sexiness and steamy scenes in film to new heights, and that it's at least a romance film from one twisted, psychotic perspective. For this reason, it cemented itself as an erotic classic. In many ways, Sharon Stone became a living screen legend because of the film.
Her iconic leg-crossing scene may have been subjected to more than its fair share of criticism, but it also pushed the boundaries for erotic stories at the time, and her performance was widely praised because of it. The raunchy relationship her character shares with Michael Douglas' in the film also worked as a surreal but intense romance of sorts that went down in cinematic history as one of the sexiest of its time.
Pretty Woman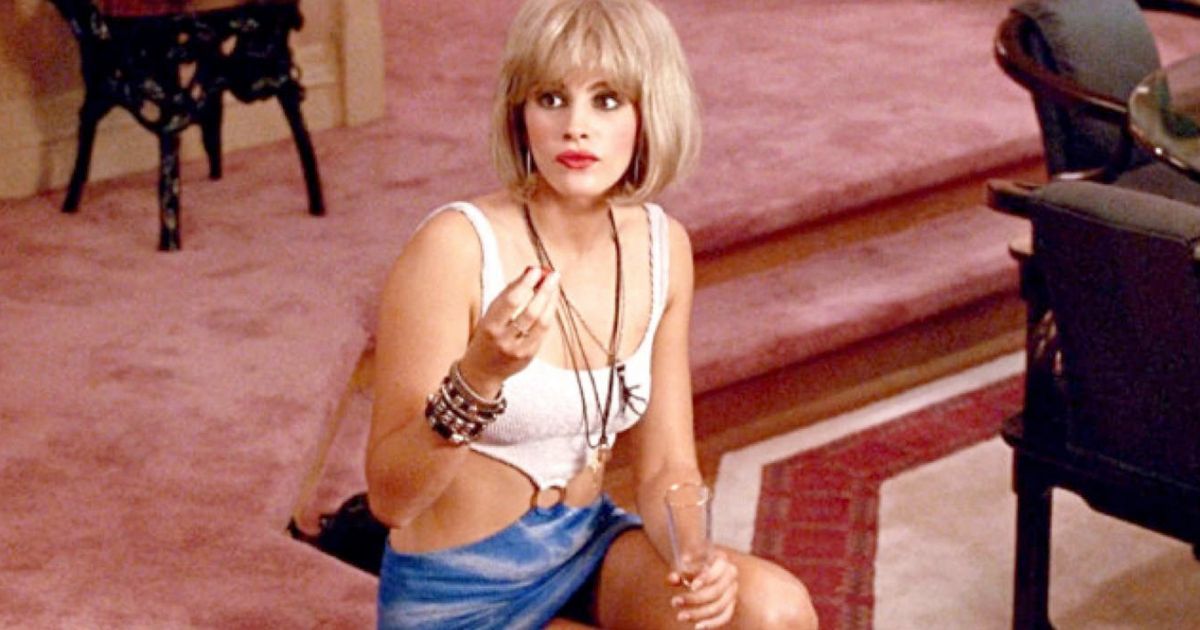 Forever an icon among romance films, Pretty Woman was a modern retelling of a classical storyline. Since it featured a rags-to-riches tale of a serially disempowered woman who, as unlikely as it sounds, finds and wins over a modern version of a Prince Charming, the film had all the elements necessary to woo romance lovers.
With iconic performances from Richard Gere and Julia Roberts, the chemistry between the two was underscored by a raunchy subplot stemming from Roberts playing a sex worker in the film. Ironically, it's a Walt Disney Studios Motion Picture.
The Blue Lagoon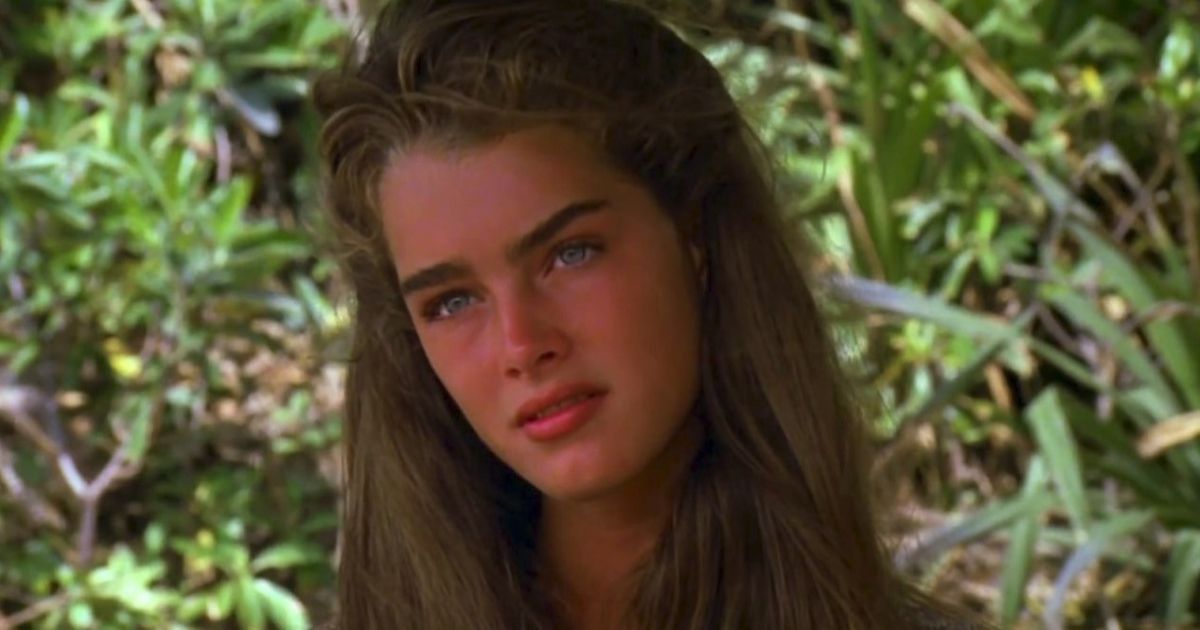 Telling the story of children stranded on an island paradise, The Blue Lagoon was an '80s classic that had enough sweet romantic overtones to thrill any lover of the genre. As they grow up together, the inevitable advent of their puberties sets the scene for a strong journey coupled with tons of nudity and a racy scene.
Despite its appeal back then, the movie today stands as a reminder of how times have changed, since it featured a then 14-year-old Brooke Shields. Shields has since spoken out on the questionable things that happened while filming The Blue Lagoon.
Nevertheless, back then, the film functioned both as a coming-of-age love story and a sensual glimpse into how two people discover love and physical pleasure together for the first time. Its popularity led to a sequel in 1991 in which Milla Jovovich took over from Shields.
Cruel Intentions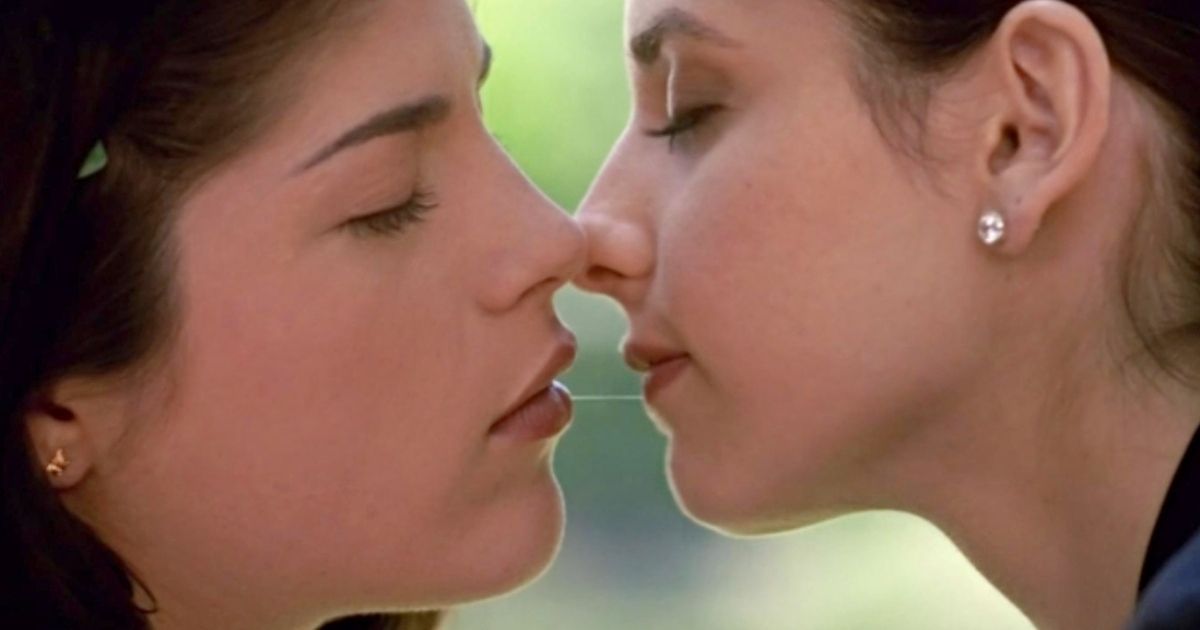 Cruel Intentions may be described more as a jaunt into the depravity of spoiled rich kids than an out-and-out romance film. Initially, the film is anything but a sweet or idealistic romantic flick and simpers through myriad provocative subplots that feature everything from a twisted semi-incestuous sexual game to a steamy lesbian tongue kiss that will forever live in the minds of many a teenage boy from its time.
Despite all its raunchy appeal, the movie does eventually settle into a tragic love story that ends up being pretty darn romantic in ways. Either way, it's always remembered as a '90s cult classic, featured a killer soundtrack, and works both as a bittersweet love story and a sexually charged tale of unchecked hedonism among young elites.
Troy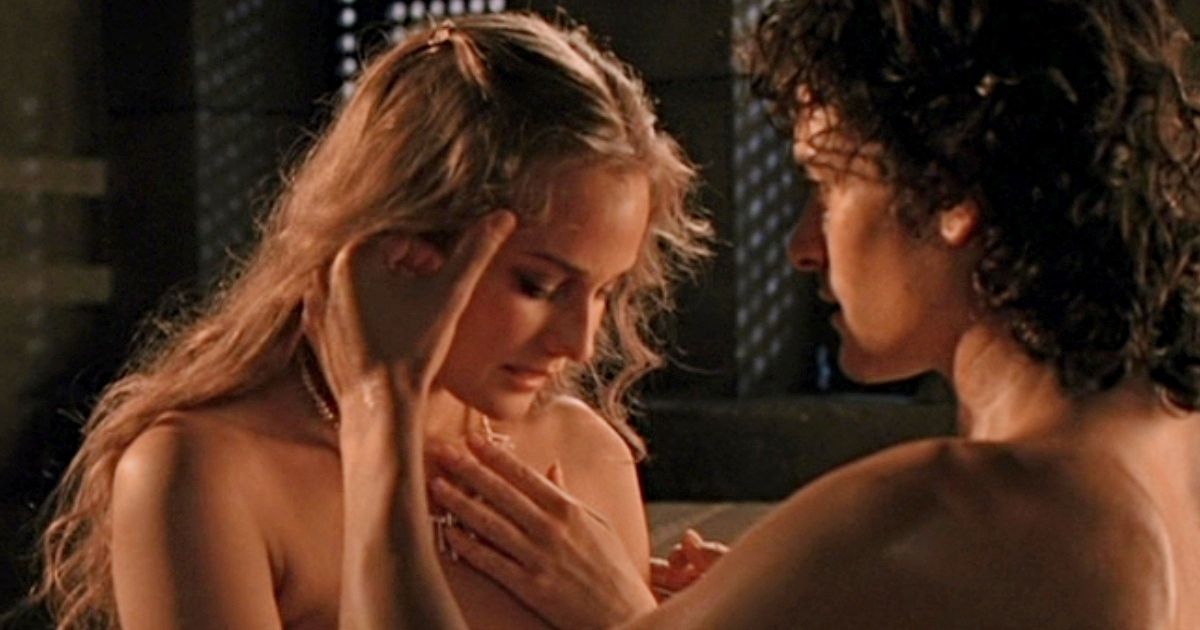 There aren't many love stories that can say they were so powerful, they led to a genocide. Based on one of the most epic tales of love-gone-wrong in history, Troy was a film that had it all. From forbidden love to war, treachery, and plenty of sexy, seminude erotic scenes featuring the likes of Brad Pitt, it managed to perfectly interweave the tragic love stories of four different couples into one sexy but violently tragic package.
Related: How Romance Movies Have Evolved Through Film History
As the 'face that launched a thousand ships,' Dianne Kruger's portrayal of the iconic Helen of Troy was as good as her character's love story was ill-fated. Powerful performances all round from a cast that also included Eric Bana, Orlando Bloom, Sean Bean, Rose Byrne, Peter O' Toole, and Brian Cox made this movie an instant classic.
Ghost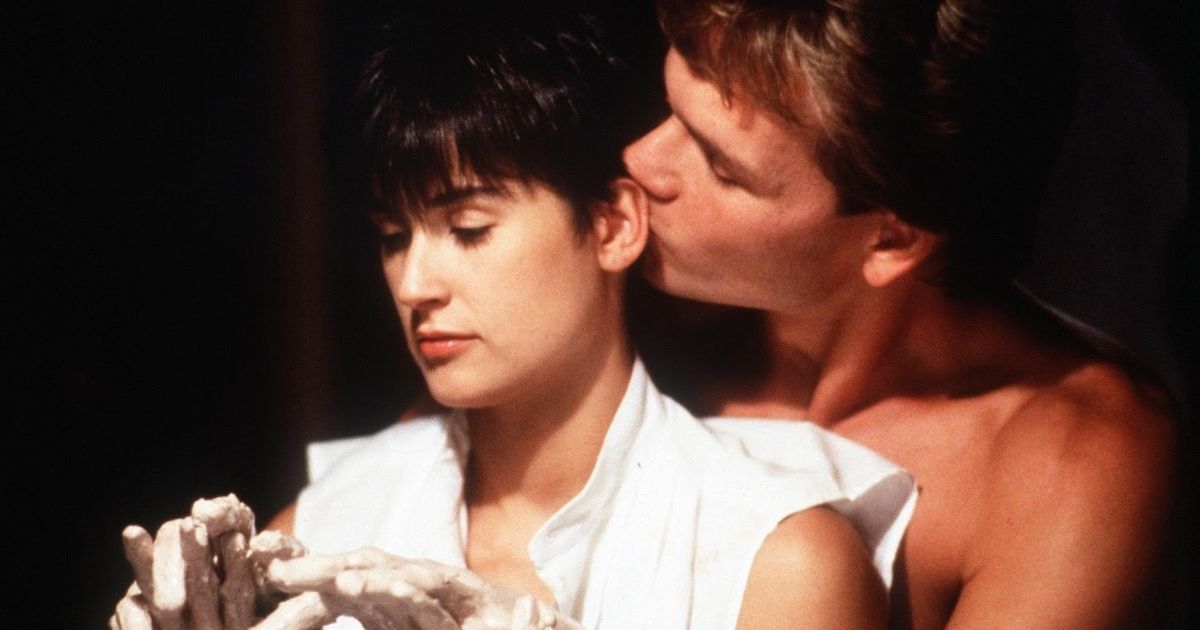 This 1990 classic told the story of love so powerful, it endured beyond the grave. Ghost will forever live in the minds of a generation of romance lovers for its heartfelt story, steamy scenes, and genre-bending creativity.
With strong performances and memorably hot sex scenes between its lead characters, played by Patrick Swayze and Demi Moore, Ghost was a huge hit with audiences and will always be remembered for being as sexy as it was romantic.
Titanic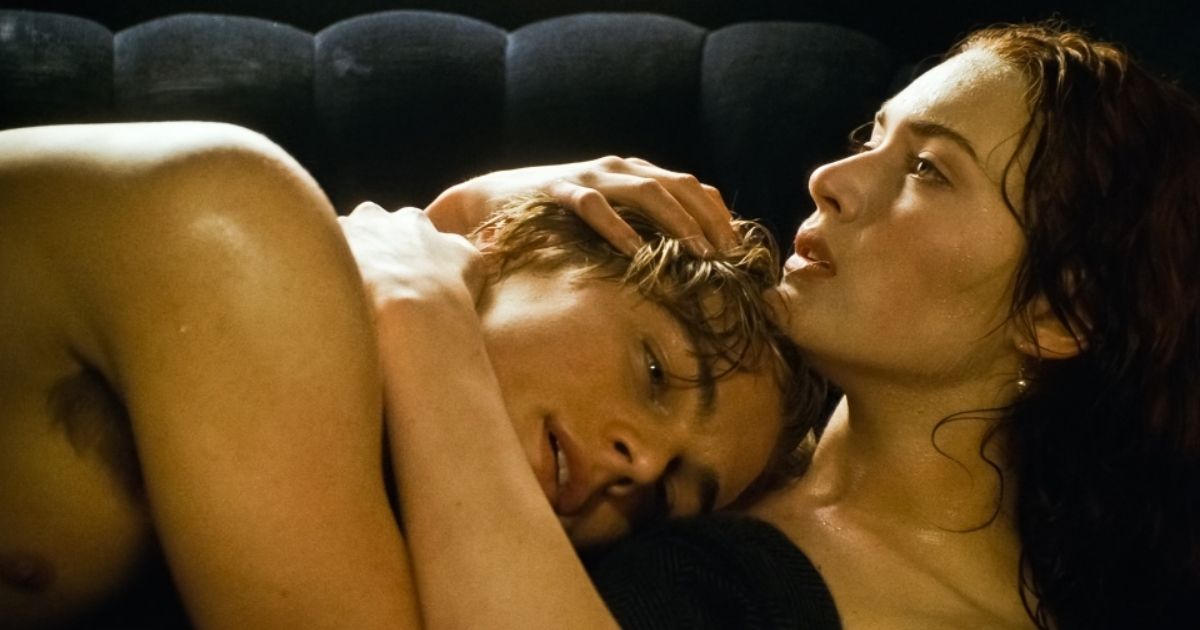 Of course the main plotline of this James Cameron super hit film was the ill-fated maiden voyage of a supposedly unsinkable ship. The sheer scale and jaw-dropping execution of its special effects left audiences awed.
However, Titanic will also always be remembered as a powerful and tragic romance film with a steamy edge too. Despite already having varying levels of fame before the film, its leads played by Leonardo DiCaprio and Kate Winslet catapulted both of them into international superstardom.
Related: Titanic 25 Years Later: A Masterpiece or a Disasterpiece?
Apart from their immense performances, their subsequent stardom was partly also due to the raw chemistry they shared on-screen during the film's steamy but beautifully depicted sex scenes.
Dirty Dancing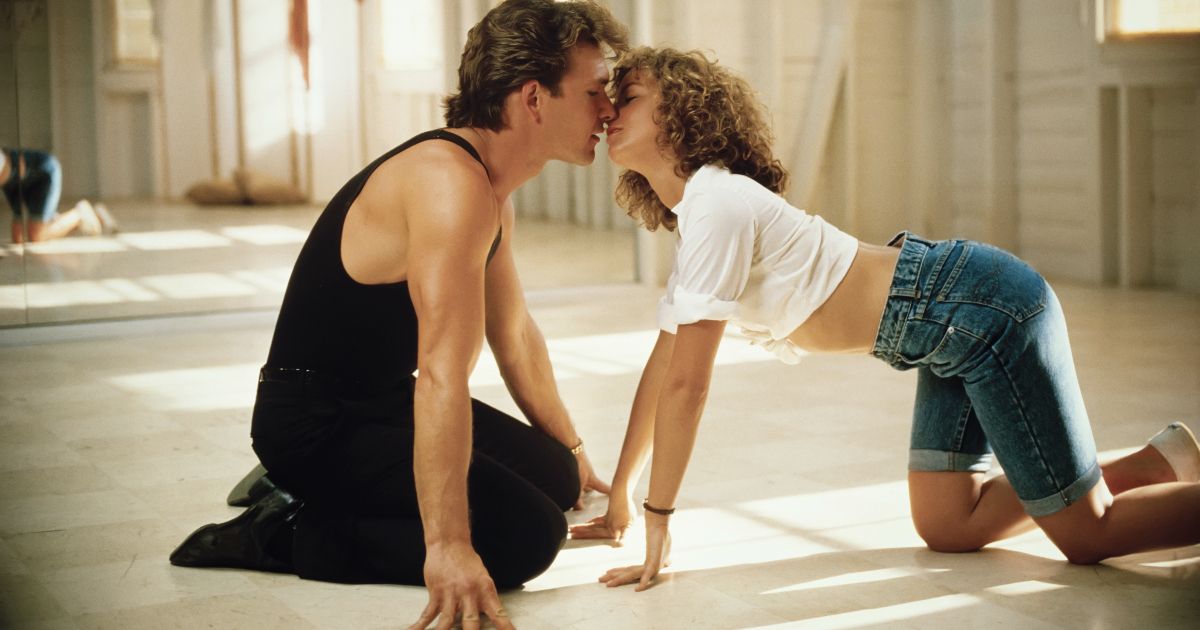 Patrick Swayze certainly was an icon of steamy romance films between the late 80s and early 90s, and deservedly earns two mentions on this list. Dirty Dancing was a cult phenomenon and captured the hearts of more than one generation through its passionate tale of forbidden love and rebelion.
As a precursor to an entire genre of forbidden dance films, Dirty Dancing set the tone for what a true classic but sexy romance movie was meant to be. With enough steam and passionate love to light up any dance floor, the film is unforgettable and is set for another sequel, nearly 20 years after Dirty Dancing: Havana Nights was released in 2004.