Prime Video's new series Swarm announced its release date along with a new trailer to give a glimpse into a dark tale about fame.
A new series called Swarm is about to give a hard, ominous look at the reality of fandoms in our modern world. A new teaser trailer has dropped to showcase Prime Video's latest series project, with its official release date of Mar. 17.
Swarm is the latest creation by Donald Glover alongside Janine Nabers. The two are co-producing the project while Glover serves as director and writer. Other executive producers include Stephen Glover, Fam Udeorji, Steven Prinz, and Michael Schaefer. The series stars Dominique Fishback (Judas and the Black Messiah) as obsessive superfan Dre, along with Damson Idris (Snowfall), Leon (City on a Hill), Rory Culkin (The Expecting), Karen Rodriguez (Shining Girls), and several more.
Related: Why Donald Glover Will Make the Perfect Hypno-Hustler in the MCU
The Trailer Teases a Dark Spiral Into Celeb Obsession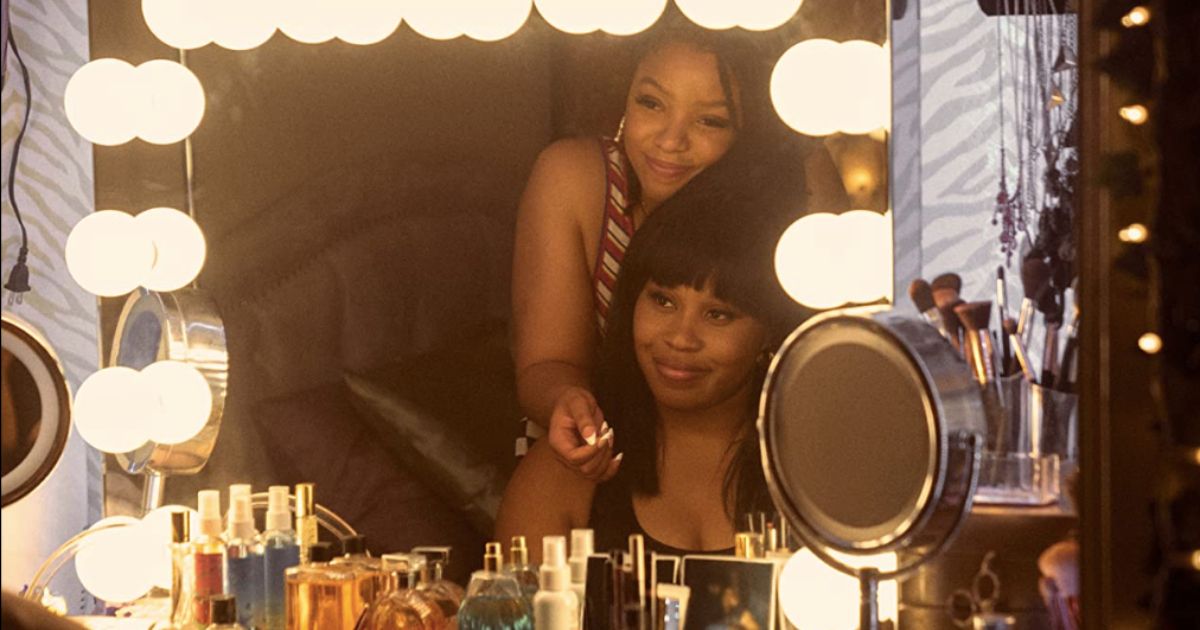 The teaser trailer opens with our first introduction to Dre (Dominique Fishback), a young girl who harbors a serious obsession with a pop singer who looks very close to Beyonce. Further pushing this notion is the constant sound of buzzing bees in the background throughout the trailer, a likely reference to Beyonce's actual fanbase known as the Beyhive. The show follows Dre through her daily life, largely absorbed by her obsession with the singer, watching countless music videos, and following a fan group on social media known as The Swarm. The atmosphere throughout the trailer is ominous, and the only narrating voice we hear repeats the same question over and over: "Who is your favorite artist?" Coupled with that is a unique cinematography choice of the series title overlaid on the screen in different formats. Starting with broken glass, to vibrant flowers, then lines of computer code, all ending in a pool of blood, it likely foreshadows a sequence of events that lead Dre to a very dark future.
While the teaser eloquently paints just enough of a picture of what audiences can expect from this psychological thriller, what's clear is how this series will capture the hard-to-swallow reality of obsessive fandom in modern online culture. With visual allusions to drastic behaviors like stalking, break-ins, and even murder, all of which happen to celebrities everywhere, with Donald Glover behind the camera, the story of Swarm is likely to be a riveting hypnotic experience.
Swarm is a collaboration of Amazon Studios and Gilga and is set to premiere exclusively on Prime Video in over 240 countries and territories on Mar. 17. It will also premiere at SXSW a week earlier on Mar. 10.