Paul Rudd recently reminisced about his appearance in The 40-Year-Old Virgin and had an interesting take on Steve Carell's painful waxing scene.
The 40-Year-Old Virgin is one of the comedy movies that helped Paul Rudd become the Hollywood star he is today. While he is now best known for playing Scott Lang, aka Ant-Man, in the MCU, the actor has never forgotten about the comedy movies that set him on the path to success. While speaking recently with GQ, the actor recalled one interesting detail about the famous waxing scene of The 40-Year-Old Virgin.
The scene in question saw the movie's lead Steve Carell undergoing what appeared to be an excruciating chest waxing session. According to Rudd, the scene did involve Carell actually having his chest waxed, but one thing Rudd doesn't believe is that the woman doing the waxing was the professional she claimed to be. He explained:
"When Steve was getting waxed in that scene, he really was. The girl who actually did it said that her family owned a salon, she did this. And it's like, I don't think that was true, I don't think she had ever done it. It's like one of those things where you hire an actor, and it's like, 'Can you ride a horse?' I can ride a horse.' 'Can you wax a chest?' 'I can totally a wax a chest.'

We were playing into it, obviously. I don't know if it's true that Romany really did get queasy and wanted to leave, but I mean it really was… Like you could tell it was painful. We set up like 5 cameras because once you did it you weren't going to be able to go back and do it again. Steve is hilarious. He knew how to scream and make it funny. You're coming up with jokes on the fly too. I think just the pattern in which he was waxed, he did look like a pumpkin. So then, it's like, 'You look like a man-o'-lantern.'"
Related: Paul Rudd Says Filming One Anchorman Scene Was So Funny Will Ferrell Couldn't Even Say His Set Up Line
Paul Rudd Returns as Scott Lang in Ant-Man and the Wasp: Quantumania
nDisney"">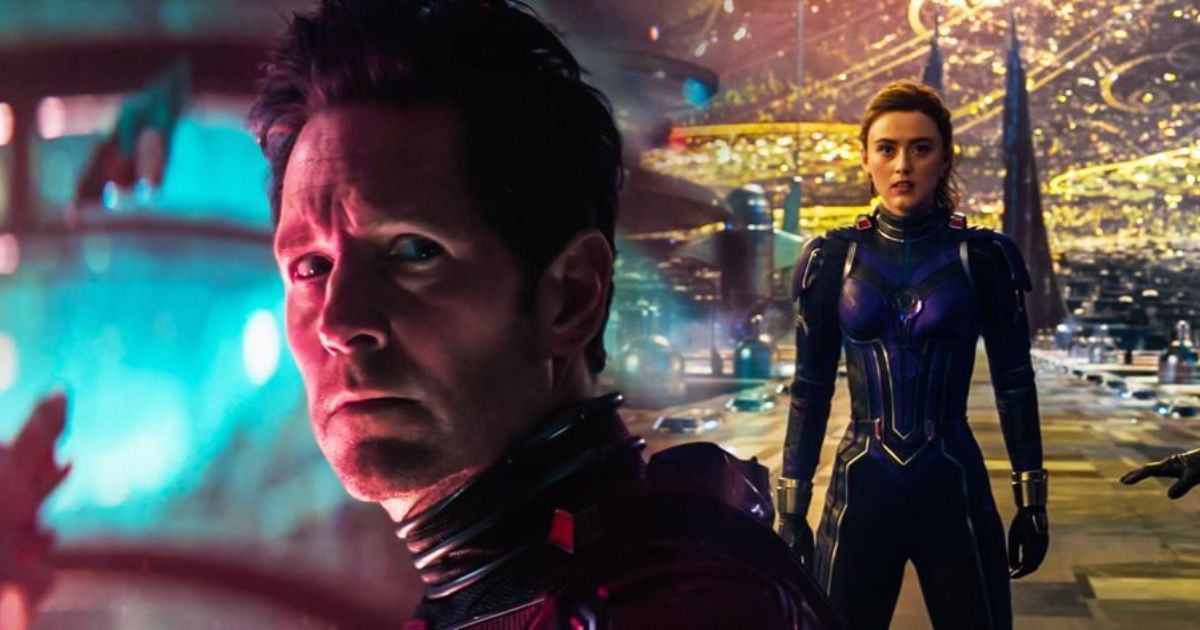 As a seasoned comical performer, Paul Rudd has brought a lot of humor to the MCU in his role as Scott Lang, but his latest outing looks set to be the anti-Thor: Love and Thunder in that it will take the often funny Ant-Man franchise down a more serious path. When discussing his role, Rudd explained one of the main things he loves about the part. He previously said:
"I like playing the father aspect. I like playing the, trying to, you know, wrap my brain around the situation that I find myself in. So his human quality is the thing that I like the most. And as opposed to probably his cyborg quality, which is the, you know, the part I don't like. No, there's nothing about the character that I don't. I like the guy. Yeah. I mean, I'm biased, I guess, but yeah."
Ant-Man and the Wasp: Quantumania arrives in cinemas on Feb. 17.