Stepping out from a successful parent's shadow is one difficulty children may have to contest with, but imagine doing that when not only is that said parent incredibly successful, but they're also famous. You'd be forever known as such-and-such's child. Whether it be David Beckham's kids, Tom Hanks' sons, or Brad Pitt and Angelina Jolie's offspring, it's going to take a seriously tall order for them to amount to anything even nearly equaling their parents.
For Sofia Coppola, growing up as "Francis Ford Coppola's daughter," the possibility of achieving anything remotely close to her father was almost incomprehensible. While it is clear when comparing father and daughter that the paternal side of the equation boasts the status of a filmmaking legend, Sofia has indisputably made a name for herself on her own merit, and that is in part thanks to her brilliantly original screenplay and direction for Lost in Translation, which turns 20 this year. Let's take a look at what makes the beautifully composed romantic comedy translate as perfectly today…
What Lost in Translation Is About and Why It's Special
Set in early 2000s Tokyo, Sofia Coppola's 2003 film Lost in Translation utilizes this contemplatively atmospheric lens to tell the romantic, melancholic tale of Bob Harris (Bill Murray), a Hollywood actor whose career is now in decline. Arriving in Tokyo for a $2 million payday on a Japanese Whiskey advertisement campaign, Harris is in the midst of a midlife existential crisis, which is a potent mix of depression and this total realization that the life he once knew is no more.
He meets the 20-something Charlotte (Scarlett Johansson), who has tagged along with her pretentious photographer husband on a business trip. Staying at the same hotel, the pair strike up a natural, unrefined rapport as their concurrent quarter and midlife crises develop, leading to a reciprocal comprehension that their situations align. Spending an increasing amount of time together exploring the Japanese capital, the isolated pair's understated friendship blossoms into something more akin to a spiritual love. It's something special that we rarely see in films.
Exploring the Meaning Behind Lost in Translation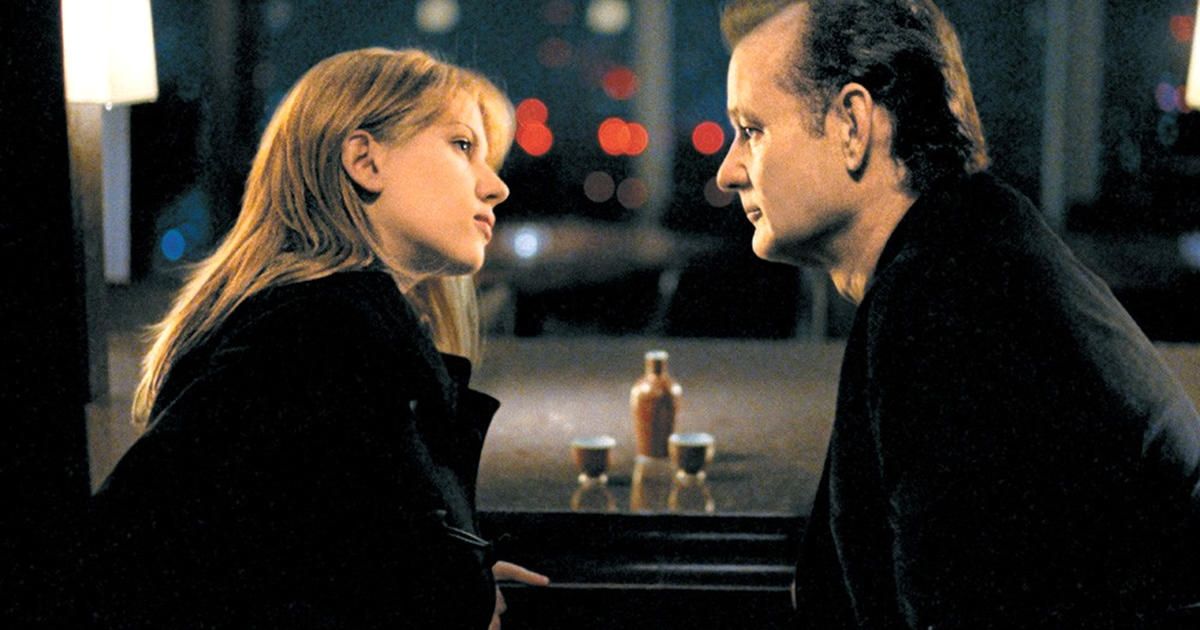 Thematically, Lost in Translation is an amalgam of bemused looks, confused shrugs, perplexed people, and self-bewilderment. Like Noah Baumbach's monochromatic masterpiece, Frances Ha, Sofia Coppola's movie is a partial exploration of the mid and quarter-life crises. Throw in the alien backdrop of the bright lights, high-rises, and Japanese late-night television, and it's almost as if it's a natural breeding ground for a Platonic romantic comedy.
Related: Here's Every Sofia Coppola Film, Ranked
Expertly named, Lost in Translation is a translator's dream and not just those of the Japanese kind. Large portions of the film's uncomfortable comedy come figuratively, through English being lost on the native tongue, and vice-versa; as Bob jokingly points out, "why do they switch their 'Ls' and their 'Rs'?" Yet, it is via Bob and Charlotte's respective circumstances that the true translation is predominantly lost; both facing battles with their own actuality, and at different stages in their lives, their existences miraculously mirror each other. Both disorientated by the hustle and bustle of Tokyo with its endless rows of slot machines and cook-your-own-food restaurants, they are lost in the bottomless chasms of their own continuance.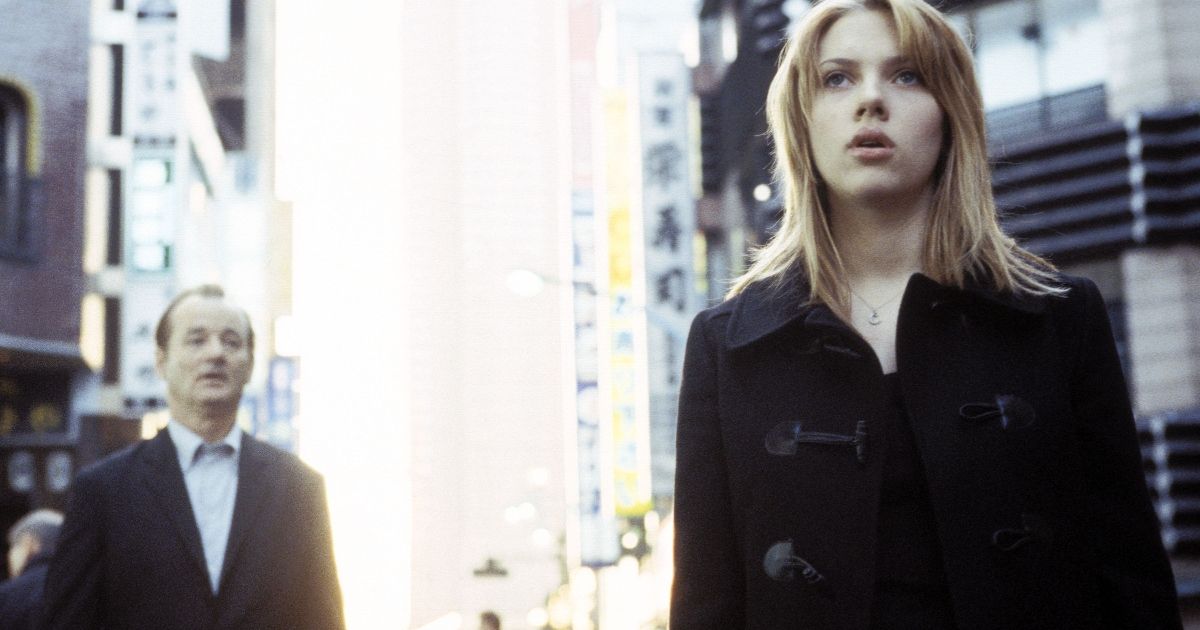 Bob, a has-been movie star now washed up on the shores of tasteless Japanese Whiskey commercials (which to his dismay, replace the alcoholic beverage with iced tea on-set), is embroiled in a loveless marriage filled with emotional distance, unspoken mutual resentment, and this inner-examination of the unrecognizable remains of his and his wife's once impassioned partnership. Similarly, recent college-graduate Charlotte is ensnared in her own tug-of-war with existentialism, except she is in a struggle with who and what she is, rather than what she's become.
Related: Best Scarlett Johansson Movies, Ranked
From when the pair first lock eyes in the hotel's bar, there is an instantaneous mutual apprehension of the other's comparative outlook on the current state of their lives. Surrounded by all this confusion, external noise, and the wearisome nature of life's demands, they manage to locate the inner peace in one another, finding tranquility and equilibrium in the fact they are both wayward and are at crossroads in their lives.
Bill Murray's Oscar-Worthy Performance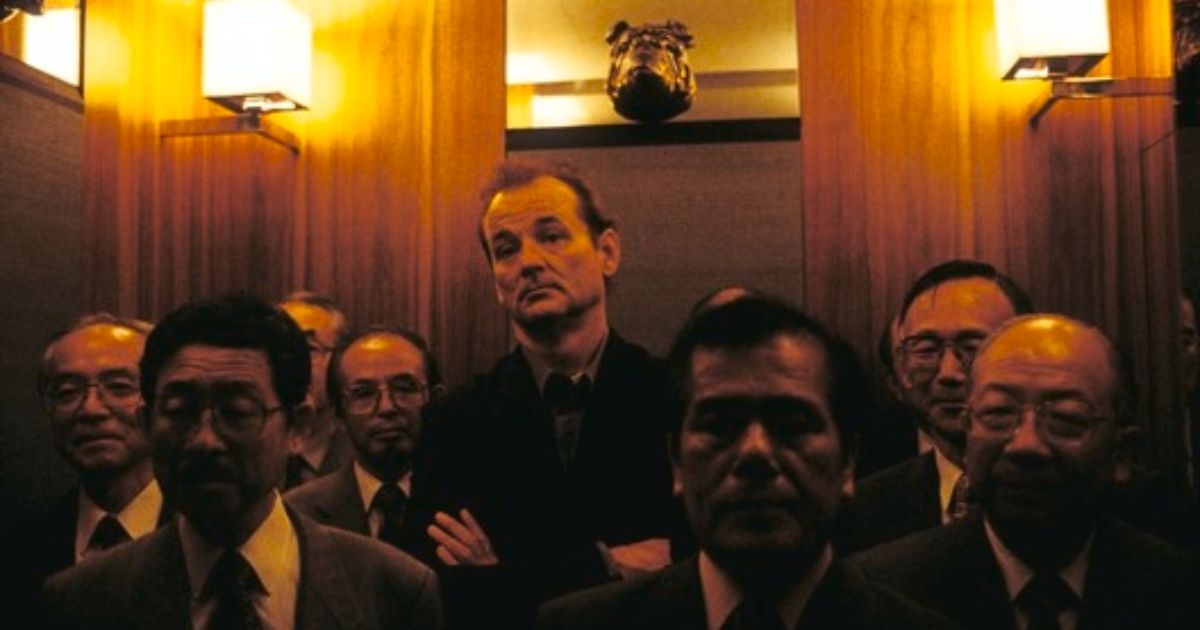 When it comes to the best actors, the art appears effortless to the viewer, and Bill Murray's portrayal of Bob exudes such fluid ability. His delivery is so natural, staggeringly authentic, and at times, it seems as though he's really just playing himself. Dry, sarcastic, and innocuously indifferent to the unnecessary fuss that follows him from the hotel's lobby and the advertisement shoot to being sent an unsolicited prostitute and waking up in bed with the hotel singer. He's a man tired of life and its countless complications, but that experienced fatigue gives way to these freeing, nihilistic qualities that make him such an appealing, familiar presence to Charlotte and allow him to crack wise with delicate subtlety.
Coppola's loose reigns granted Murray freedom to roam, and the byproduct of such artistic liberation was Murray being allowed to excel comically and explore the deep emotionality of his character. In one of the biggest romantic age gaps on-screen, there is no sense of Bob Harris as this creepy, pervy older man who is guided by an innate sexually predatory instinct towards Charlotte. Instead, he greets their relationship with an unassuming innocence, gentle, and dutifully respectful of boundaries, almost fatherly.
Sean Penn was first-rate as Jimmy Markum in Mystic River, a role that won him the accolade for Best Actor at the 2004 Academy Awards, however, it was a prize that Murray was arguably more deserving of and can rightly feel slightly aggrieved for having his remarkable display in Lost in Translation overlooked.