Few filmmakers have made as many emotionally compelling, boundary-pushing, and all-around great movies as Martin Scorsese has. His career's spanned well over 50 years now, as he's been working consistently as a director since the late 1960s. Age doesn't seem to be slowing him down, as he turned 80 in 2022 and has a new movie slated for release in 2023: Killers of the Flower Moon.
RELATED: Underrated Movies Every Fan Of Martin Scorsese Should See
One reason his films work so well is that many of them use music perfectly. Whether it's through pre-existing pop/rock songs or original scores, it's usually a pretty safe bet that every Scorsese movie will feature at least one memorable use of music. The following songs rank among the best needle drops found in Scorsese's filmography, and represent how the director's films utilize music to increase the impact of the movie's story and the on-screen visuals.
1
'Goodfellas' (1990) – "Rags To Riches" by Tony Bennett
Few movies in general use music as effectively as Goodfellas, let alone Scorsese movies specifically. It's a dramatic and fast-paced crime story about Henry Hill, a relatively low-ranking member of the mafia, and his ups and downs while engaged in that lifestyle. Music is a near-constant presence in the movie, helping to energize the movie, and also getting used to reflect the year each scene takes place in, given the story told in Goodfellas spans a quarter of a century.
Right from the opening scene, music is instrumental to Goodfellas, thanks to the memorable use of "Rags to Riches" by Tony Bennett kicking in right after the iconic line: "As far back as I can remember, I always wanted to be a gangster." It works to summarize the film's story and main character, and is also just a really cool, memorable way to kick things off to boot.
2
'Mean Streets' (1973) – "Be My Baby" by The Ronettes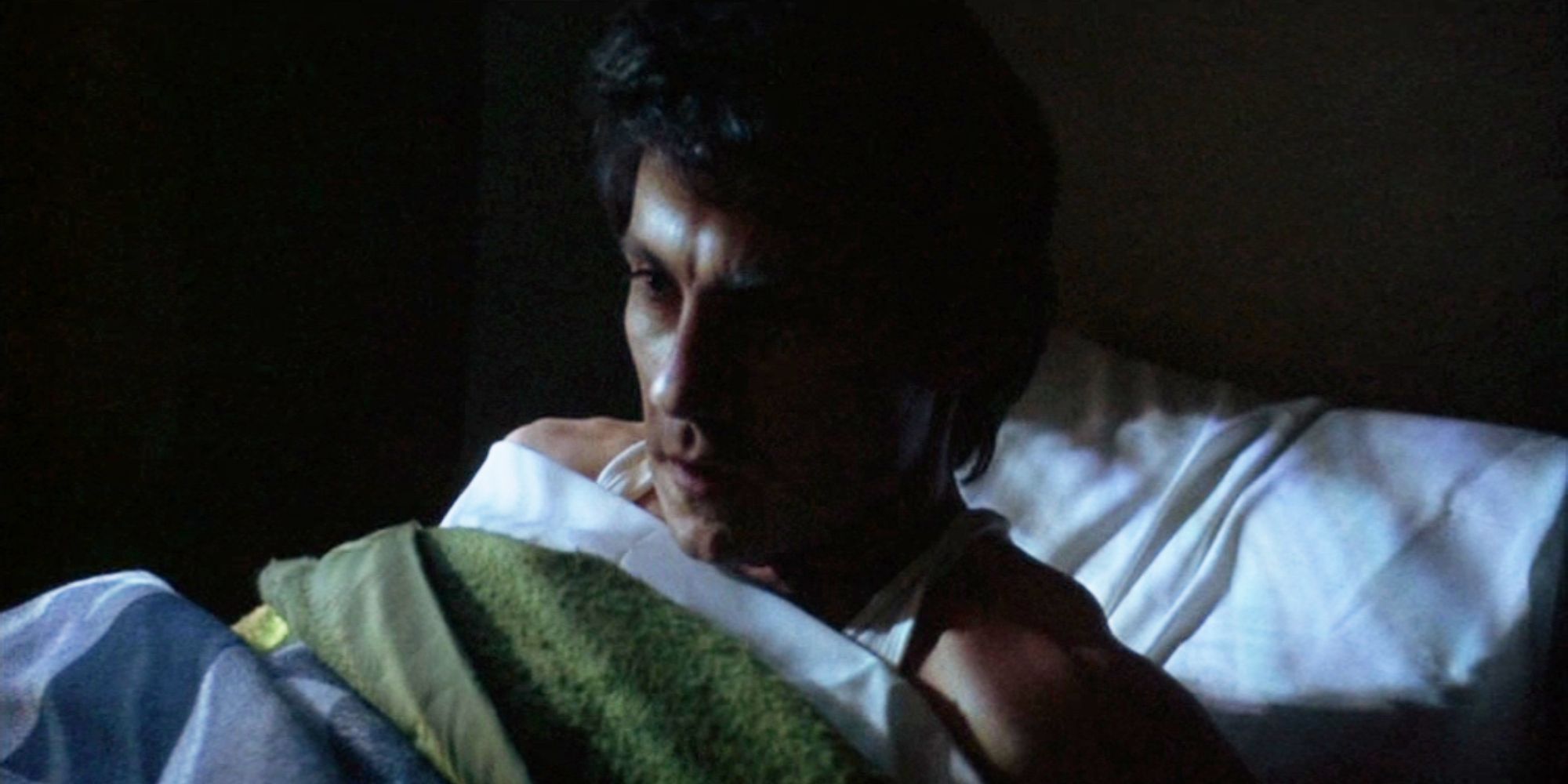 Mean Streets was arguably the first great movie Scorsese ever directed, and also served to boost the popularity of its young stars Harvey Keitel and Robert De Niro. It's a down-and-dirty character-focused crime drama set in New York City, feeling a little rough around the edges compared to later Scorsese movies while still showing numerous stylistic touches that his later films would become famous for.
Like Goodfellas nearly two decades later, Mean Streets also has an incredible needle drop in its opening scene, with The Ronettes' classic "Be My Baby" playing over the film's opening credits sequence. It's a perfect pop song utilized perfectly, and gets this early Scorsese film off to a great start.
3
'The Last Temptation of Christ' (1988) – "It Is Accomplished" by Peter Gabriel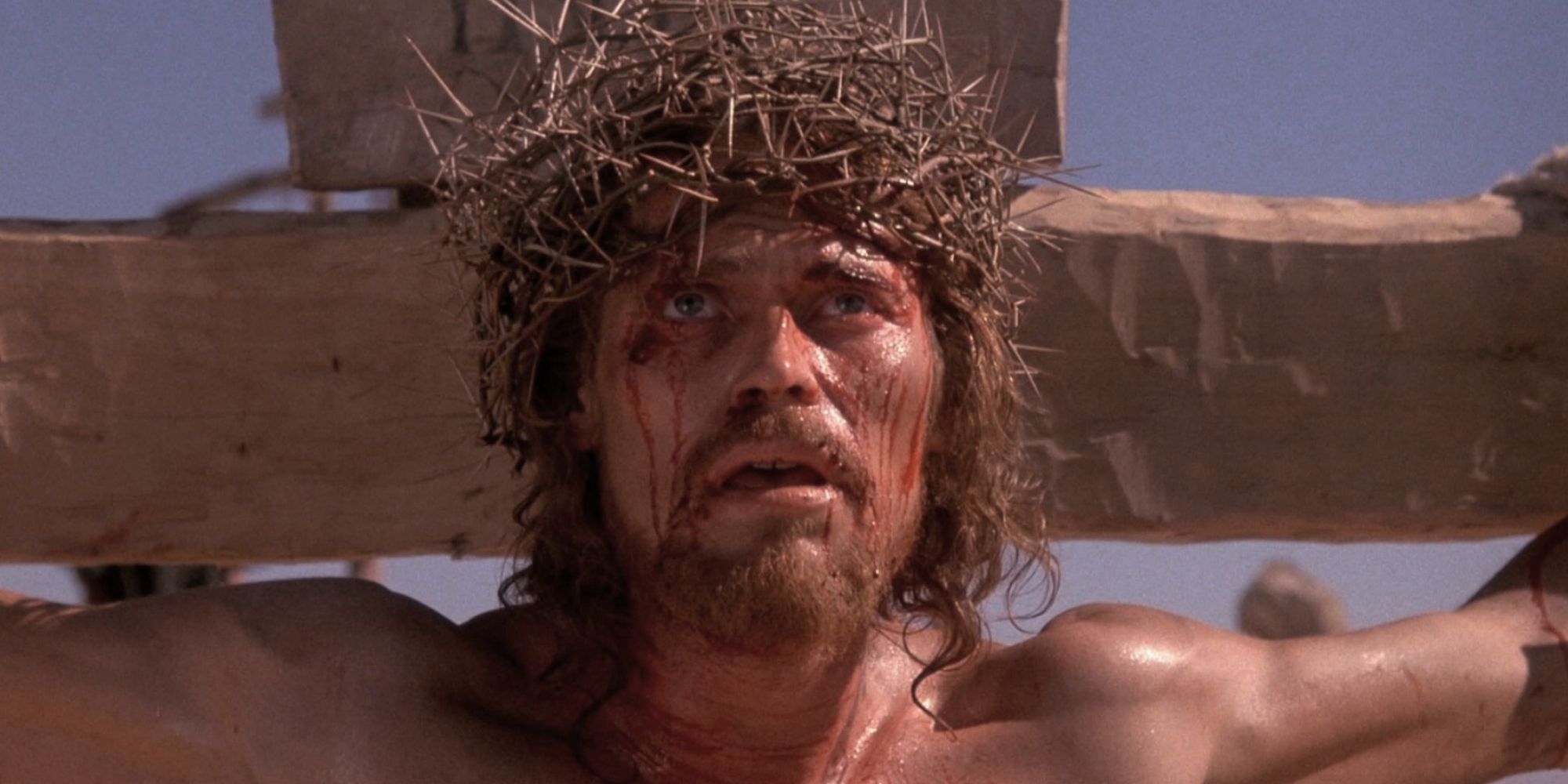 With The Last Temptation of Christ, Scorsese directed what would have to be one of the best religious-themed movies of all time. It presents a different look at the life of Jesus Christ than what's seen in the Gospels, focusing on the surprisingly human struggles he faced in his final days on Earth, being continually tempted to turn his back on his faith by the Devil.
It's a film that benefits hugely from its original score, written by singer-songwriter (and former Genesis frontman) Peter Gabriel. Maybe calling the track "It Is Accomplished" – which plays during the film's dramatic final scene – a "needle drop" isn't entirely accurate, but it's undeniable that it's a great piece of music, and adds immensely to the film's emotional closing moments.
4
'Goodfellas' (1990) – "Then He Kissed Me" by The Crystals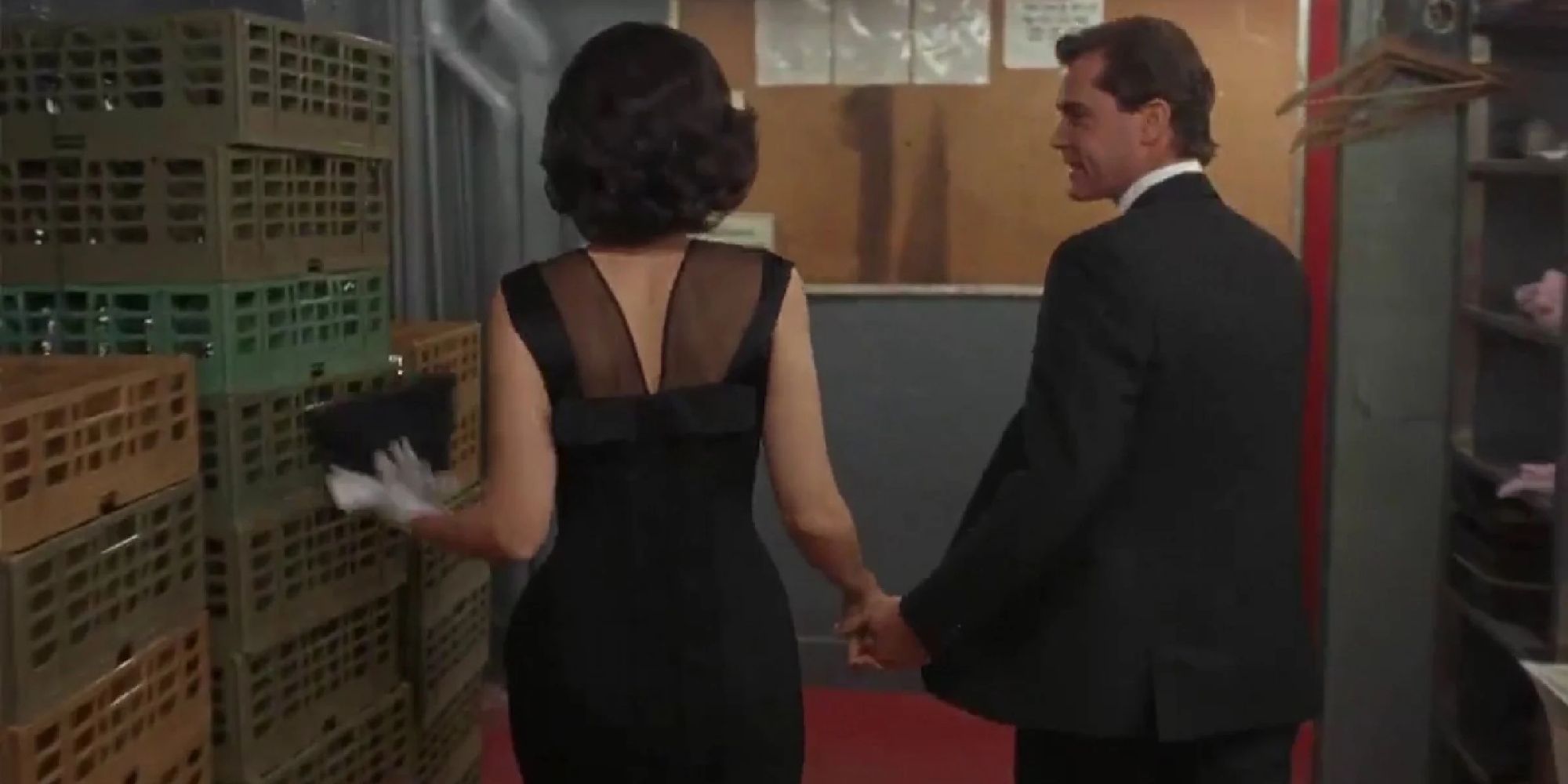 For the first 50-60 minutes of Goodfellas' runtime, things are going fairly smoothly for Henry Hill. It's a film that becomes darker as it goes on, but in the earlier scenes, the mafia lifestyle seems to work for him… and from a narrative perspective, it makes sense to show why that way of life was appealing to Henry.
RELATED: 10 Things That Make 'Goodfellas' The Perfect Gangster Movie
The movie's famous one-take tracking shot through the Copacabana is probably the best example of this, showing some of the perks Henry had as a member of the mafia, and also showing how his girlfriend (and soon-to-be wife) Karen became intoxicated by it. Beyond being a great tracking shot, it also puts "Then He Kissed Me" by The Crystals to perfect use, highlighting the romance and allure a mob life can sometimes bring.
5
'Casino' (1995) – "Can't You Hear Me Knocking" by The Rolling Stones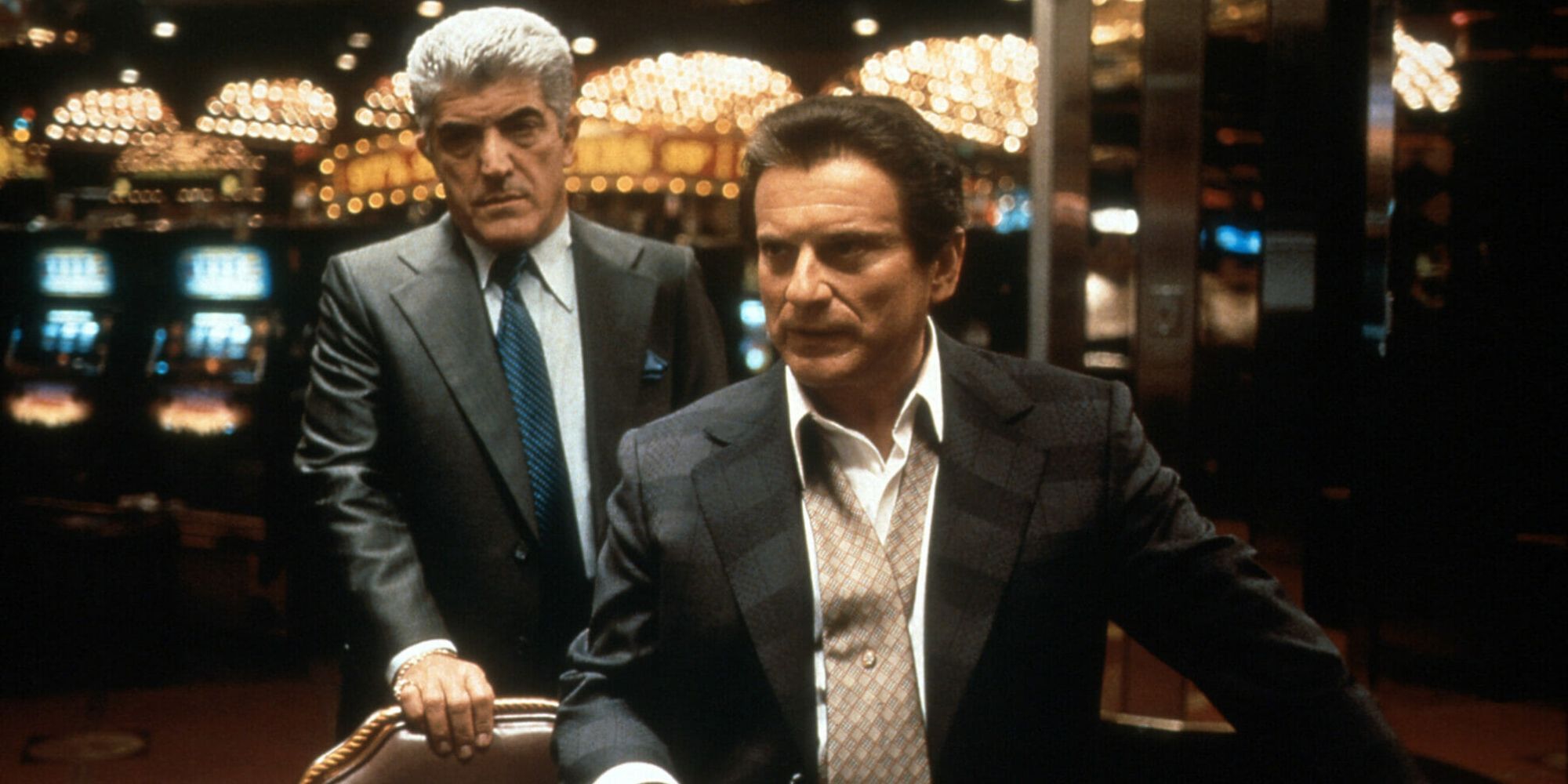 The one Scorsese movie that might rival Goodfellas when it comes to the quantity of music used is 1995's Casino. Part of that is because it's a very long three hours, and needs plenty of music, and part of it has to do with the fact that when it comes to style, pacing, and even narrative in some ways, Casino is similar to Scorsese's 1990 masterpiece.
While it's far from the only time Scorsese's used The Rolling Stones, the use of "Can't You Hear Me Knocking" during one of Casino's many fast-paced, frenetic sequences is particularly effective. The nearly seven-minute song keeps the tension high throughout, with the song threatening to explode at any moment the same way almost any of the film's characters could without warning.
6
'Gangs of New York' (2002) – "The Hands That Built America" by U2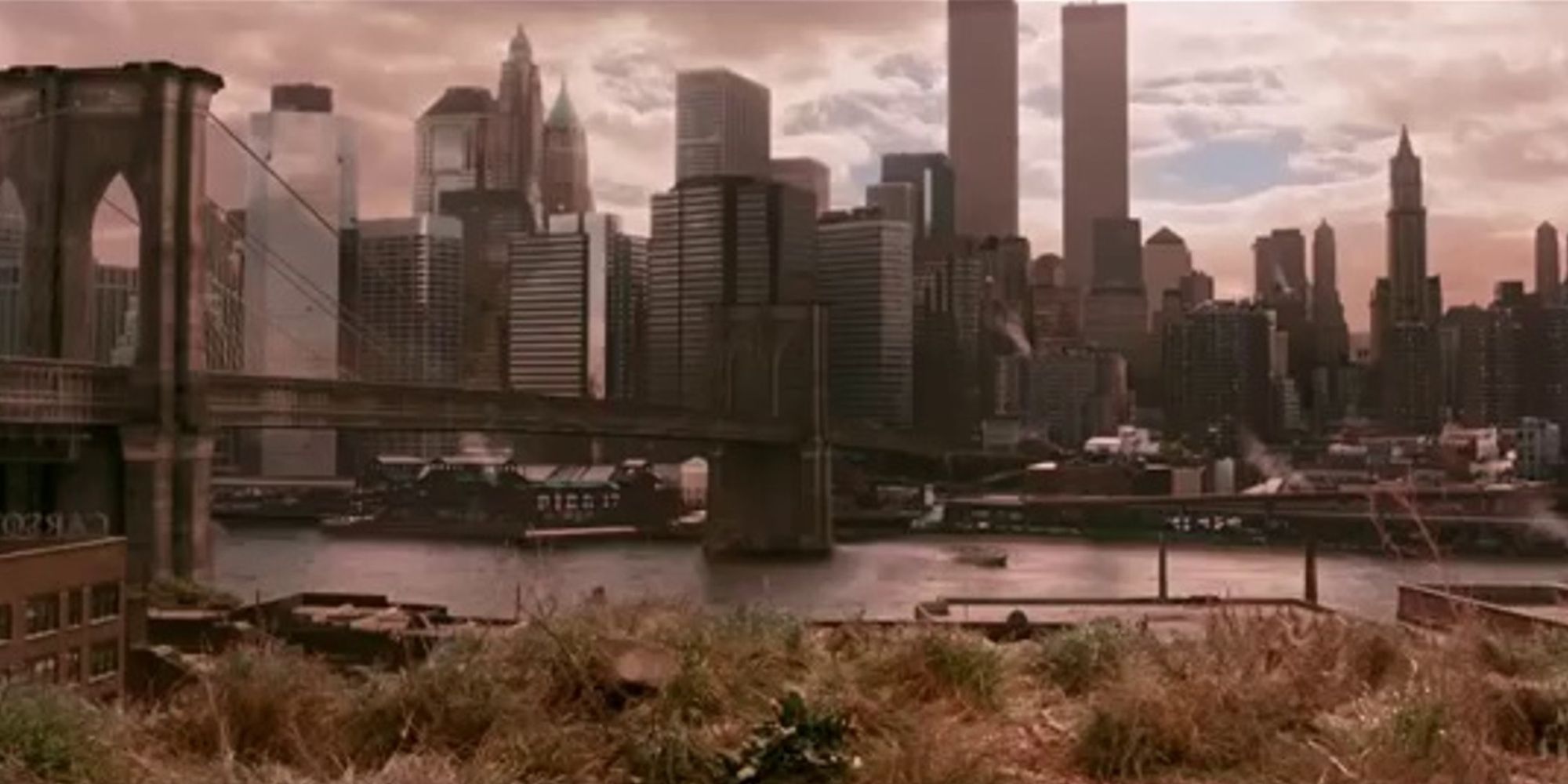 Gangs of New York isn't one of Scorsese's very best movies, but in some ways, it gets a little too much criticism sometimes. It's an ambitious movie that's perhaps a little unwieldy, but the core revenge story is compelling, and if nothing else, Daniel Day Lewis' bombastic performance and the film's attention to detail make it more than watchable.
U2's sometimes seen as similarly divisive as a rock band, with fans and detractors alike. It makes some sense for their song "The Hands That Built America" to be used during Gangs of New York's final scene, then. It's a big, sweeping, and even orchestral rock song, and it fits perfectly alongside the film's bittersweet ending, with a final shot showing a time-lapse of the development of the world-famous New York City skyline.
7
'Goodfellas' (1990) – "Sunshine of Your Love" by Cream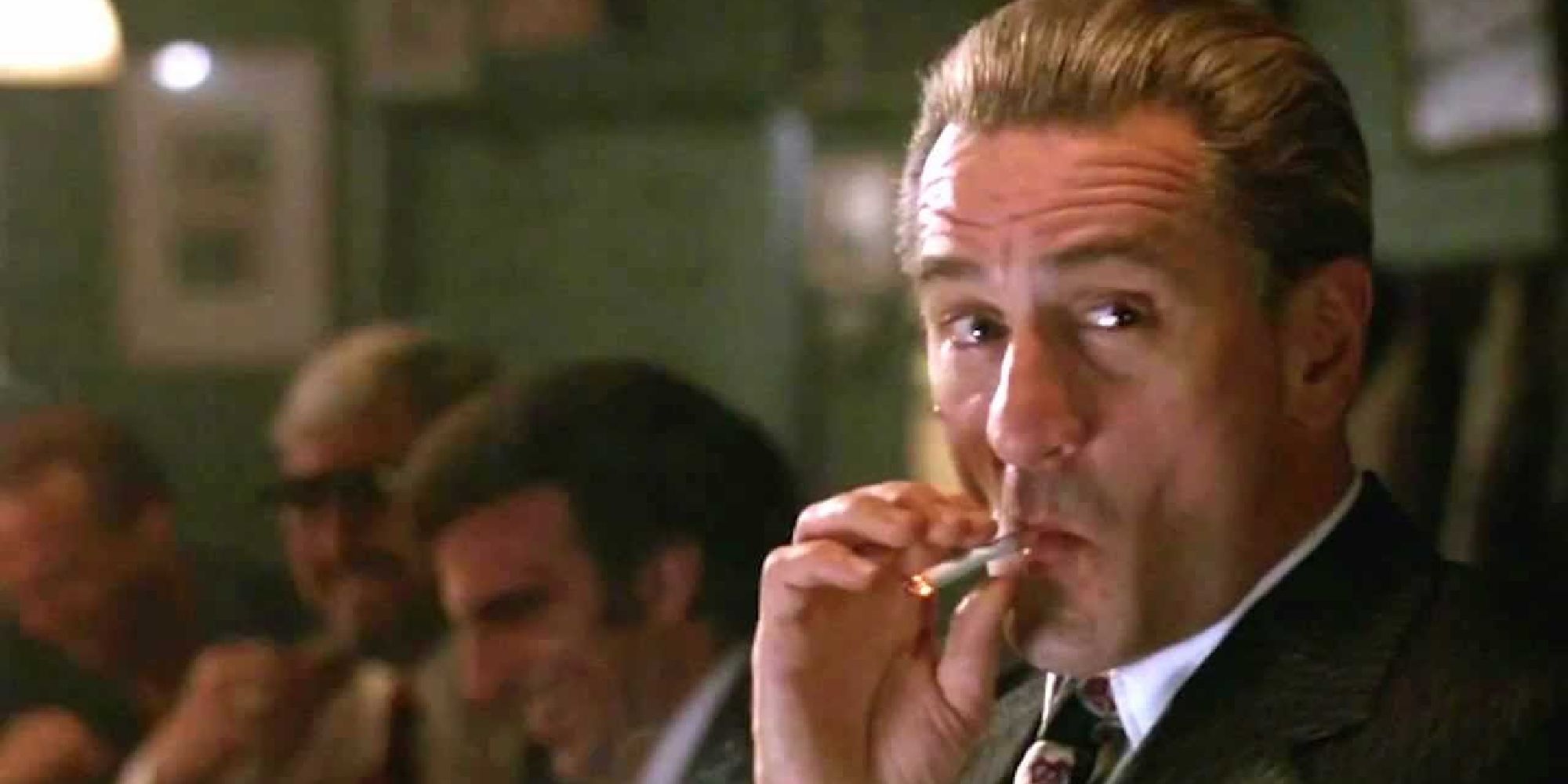 As far as the characters of Goodfellas go, Henry Hill is one of the more down-to-earth and overall less intense ones. Joe Pesci's Tommy DeVito has the most explosive temper, but it's Robert De Niro's character, Jimmy Conway, who's likely the most dangerous and calculating of the main characters.
This is demonstrated perfectly in a bar scene where Conway decides he's going to order a series of murders, the gears spinning in his head represented perfectly by De Niro's acting and the use of rock band Cream in the background. Once you've seen this scene, you'll never hear "Sunshine of Your Love" the same way again.
8
'The Irishman' (2019) – "In the Still of the Night" – by The Five Satins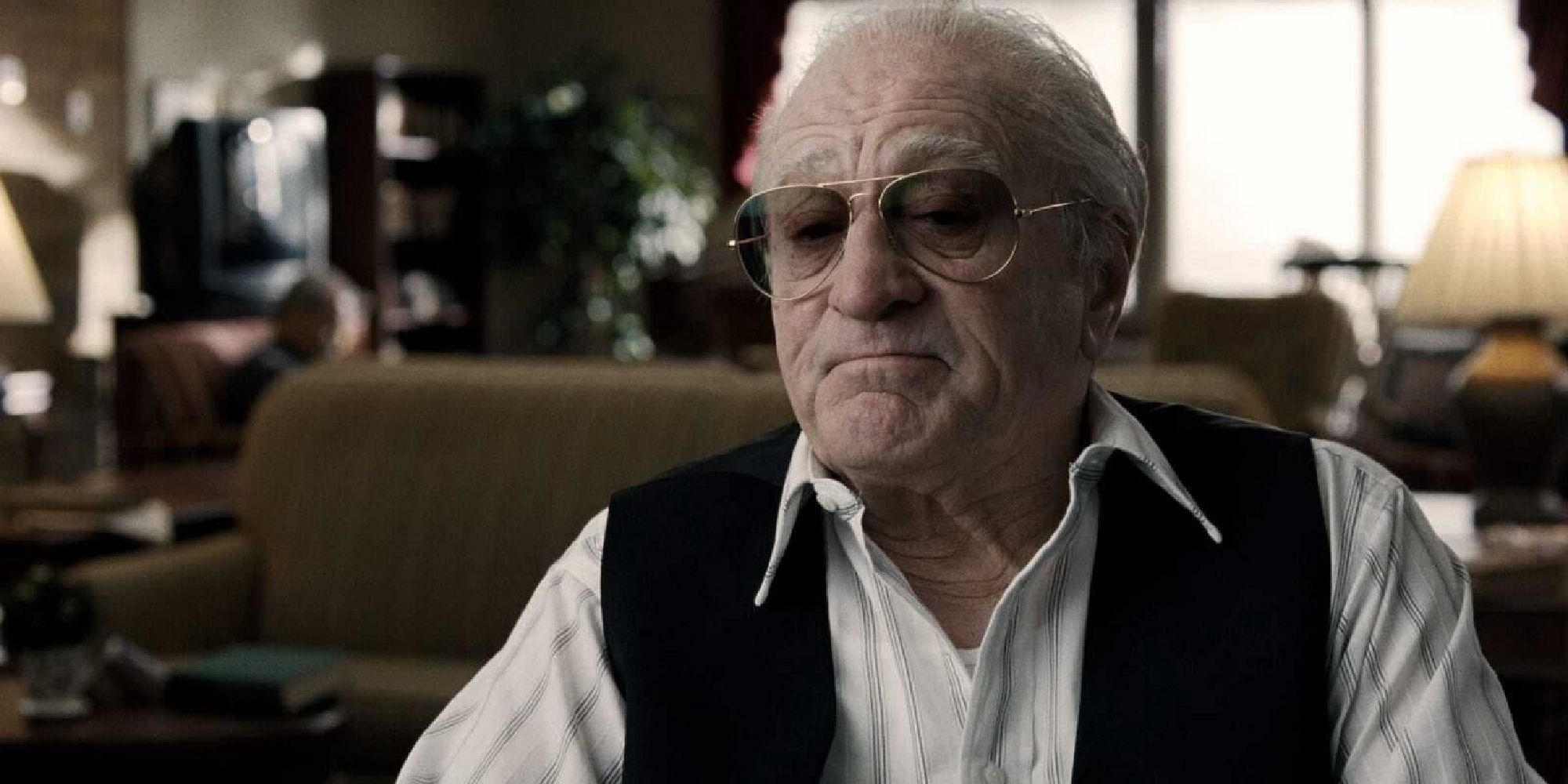 While The Irishman is technically another Scorsese gangster movie, it's far more sorrowful and dark than his others. A few humorous moments aside, it's a remarkably bleak movie, centering on an elderly hitman narrating the various things he did during his life of crime, with his story being filled with death, betrayal, and loneliness.
RELATED: Emotionally Draining Movies That Would be Hard to Watch Without Comic Relief​​​​​​​
This downbeat tone is emphasized perfectly in The Irishman's opening scene, thanks to its use of the nostalgic yet sad Five Satins song "In the Still of the Night." It's a powerful song that sets the mood straight away, and subconsciously readies the audience for the surprisingly elegiac gangster film to come.
9
'The Departed' (2006) – "I'm Shipping Up to Boston" by Dropkick Murphys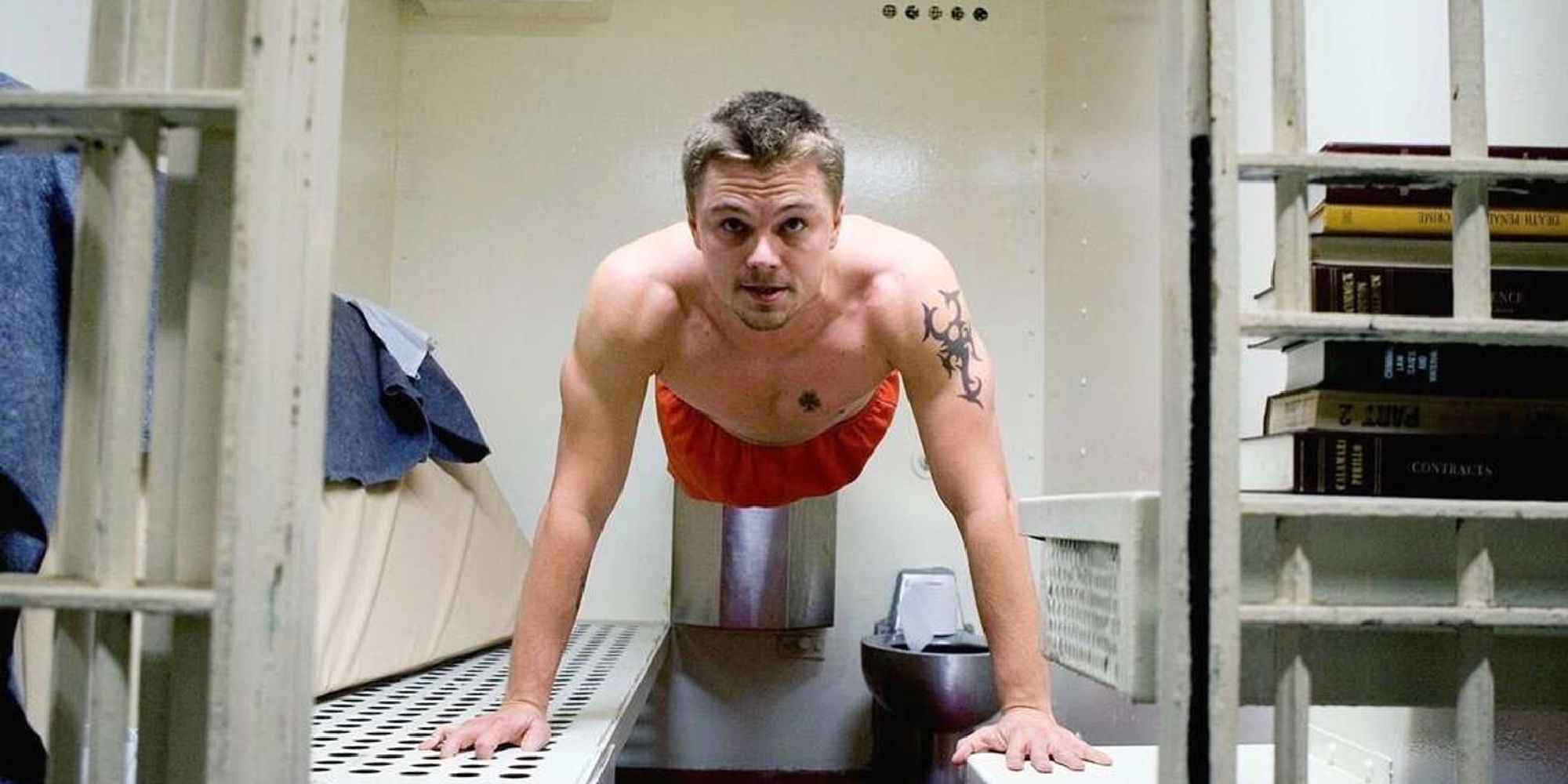 The Departed represents Scorsese at his most bombastic and in-your-face. It's a loud, violent, and in-your-face crime movie, focusing on a criminal infiltrating the police force and a police officer infiltrating the same criminal's gang, and the explosive fallout that comes about when their paths eventually cross.
For a movie like this, an aggressive, noisy, yet catchy song like "I'm Shipping Up to Boston" by Dropkick Murphys fits perfectly. That might be why it's used more than once throughout The Departed's duration, but is perhaps most effectively heard near the start, kicking in right when the film's title card drops approximately 17 minutes in.
10
'Goodfellas' (1990) – "Layla" by Derek and the Dominos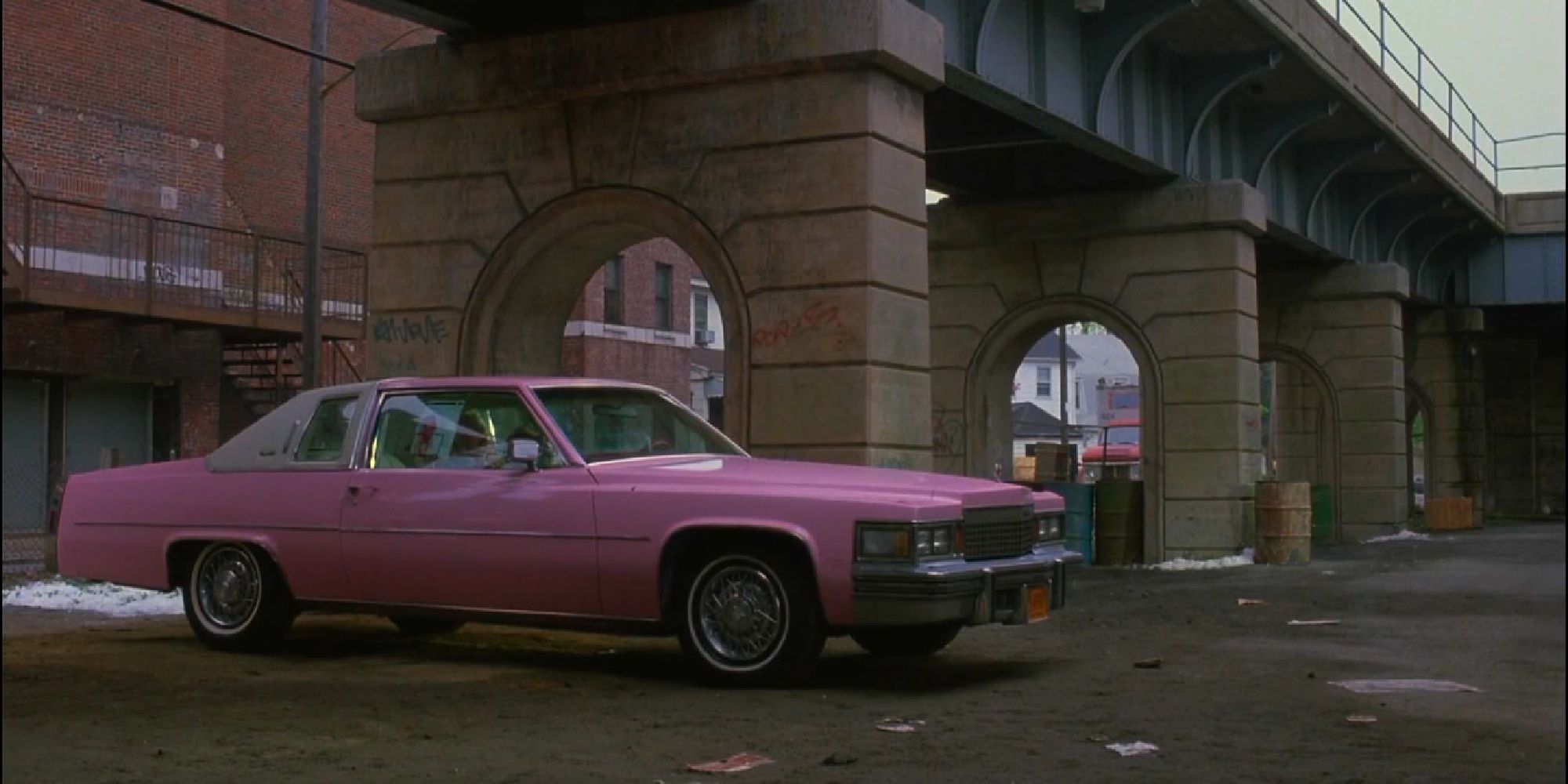 While Cream's "Sunshine of Your Love" underscores the genesis of Jimmy Conway's violent scheme in Goodfellas, "Layla" by Derek and the Dominos is used while showing the aftermath. More specifically, the song's iconic piano outro is used as various dead bodies are discovered during a montage, with the beautiful music contrasting heavily with the grisly visuals.
Maybe there's something to two Eric Clapton-led bands being part of the same stretch of Goodfellas, or maybe it's a coincidence. Either way, the music's used perfectly, especially "Layla," which helps make the montage it accompanies one of the most memorable scenes of Scorsese's entire career.