Pedro Pascal is the internet's favorite actor right now, and it is really not hard to tell why. He is primarily known for his television roles in massive hits such as Game of Thrones, Narcos, The Mandalorian, and The Last of Us. It seems as though the golden touch any tv show needs to become a massive success is to hire Pascal, and it will be a surefire hit. That doesn't necessarily work with movies though. While his tv credentials are impressive, his film roles have not been nearly as successful.
Pascal pretty much kills it in whatever role he takes, no matter how dubious the film itself is. That being said, Pascal has been in movies ranging from the kind of brilliant film that pretty much no one has seen with incredible co-stars like Oscar Isaac, Denzel Washington, and Nicolas Cage, to the kind of horrible films too many people saw in theaters. There's little doubt that Matt Damon and Pascal were hoping their collaboration would just quietly go away. Here are 10 of Pascal's films ranked from the truly terrible to the forgotten classics.
10
The Great Wall
The worst film Pedro Pascal has ever been a part of is the Matt Damon fantasy epic called The Great Wall. He and Damon are tasked with defending the Great Wall of China from an army of monsters. While it had a few decent action sequences, the plot and special effects were both horrible. Not only that but for obvious reasons it is very strange that Matt Damon and Pedro Pascal are the stars of a film about fighting alien monsters in China.
Besides the awkward casting choice, it's just clear that Pedro Pascal is not in love with this project. It seems likely that The Great Wall was just a paycheck film and nothing more. It's likely that he doesn't even remember making this one. Unless he and Damon had a really great time fighting in front of a green screen for a few weeks.
9
Kingsman: The Golden Circle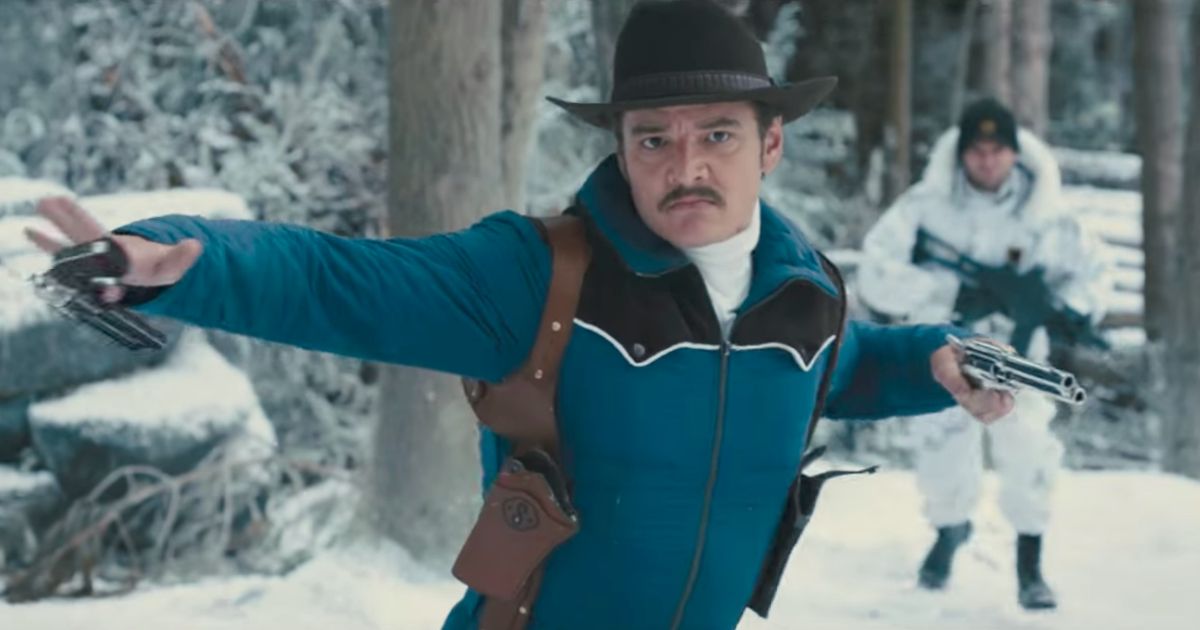 Pedro Pascal really has a habit of making bad movies watchable. That is on full display in Kingsman: The Golden Circle. As a film, it struggles to compete with the original film and loses most of its momentum trying desperately to explain how Colin Firth has returned despite his grizzly end during the original. By far the best part of The Golden Circle is Pascal's incredible performance as Agent Whiskey. There's literally no scene featuring Pascal's superhero spy take on Burt Reynolds that isn't pure genius.
It's no wonder that Pascal became TikTok famous for his over-the-top scenes and his very tight jeans in this film. Had this come out a few years later, when Pascal was a good deal more possible, it's likely an Agent Whiskey solo film would've been thrown into production.
8
Wonder Woman: 1984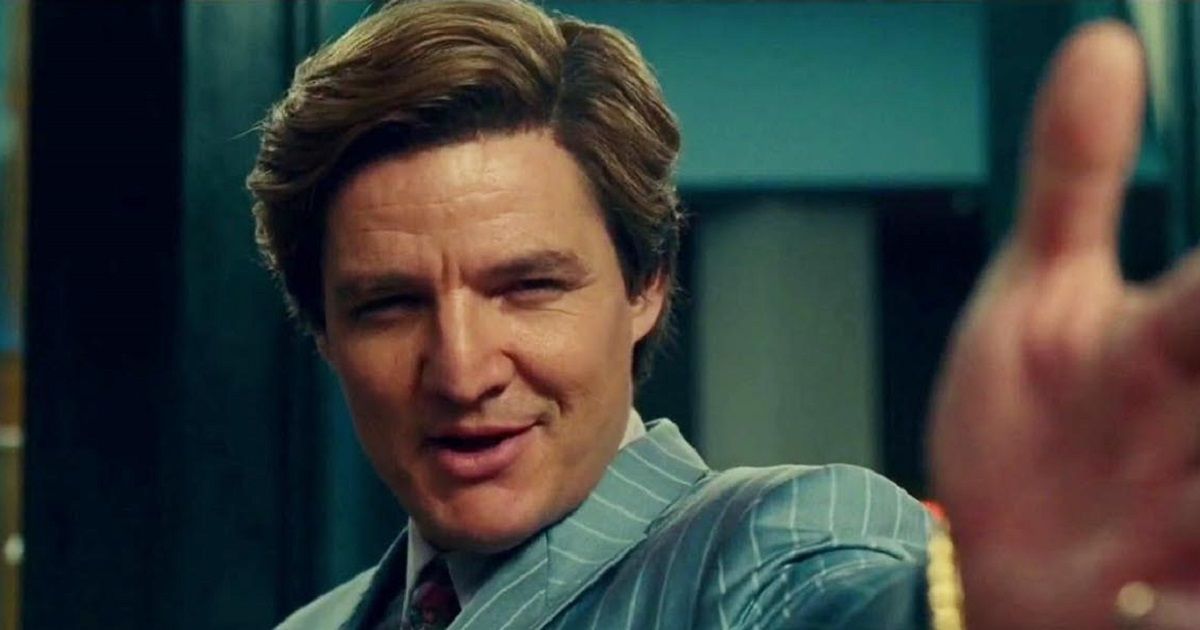 Wonder Woman: 1984 is a very divisive DC superhero film. What wasn't divisive though, was Pedro Pascal's incredible take on the villain Maxwell Lord. He became a shady television businessman from the 80s who obtained magical powers. In most of his roles, he's either a dashing warrior or he's a grim warrior protecting a magical child. This role allows him to really prove his worth as a chameleon. He has to make Maxwell Lord charismatic, terrifying, and pitiable all at once. It shows that Pascal can handle anything thrown at him.
Of course, it is still a shame that Pascal wasn't cast as a superhero like Doctor Fate, as he was rumored to be, but it's still fun to see Pascal give this role all that he had. It's no wonder that his line "Life is good, but it could be better," became such a big meme for the rest of that year.
Related: Wonder Woman 3: Where Could It Go With the Retooling of the DCU?
7
The Equalizer 2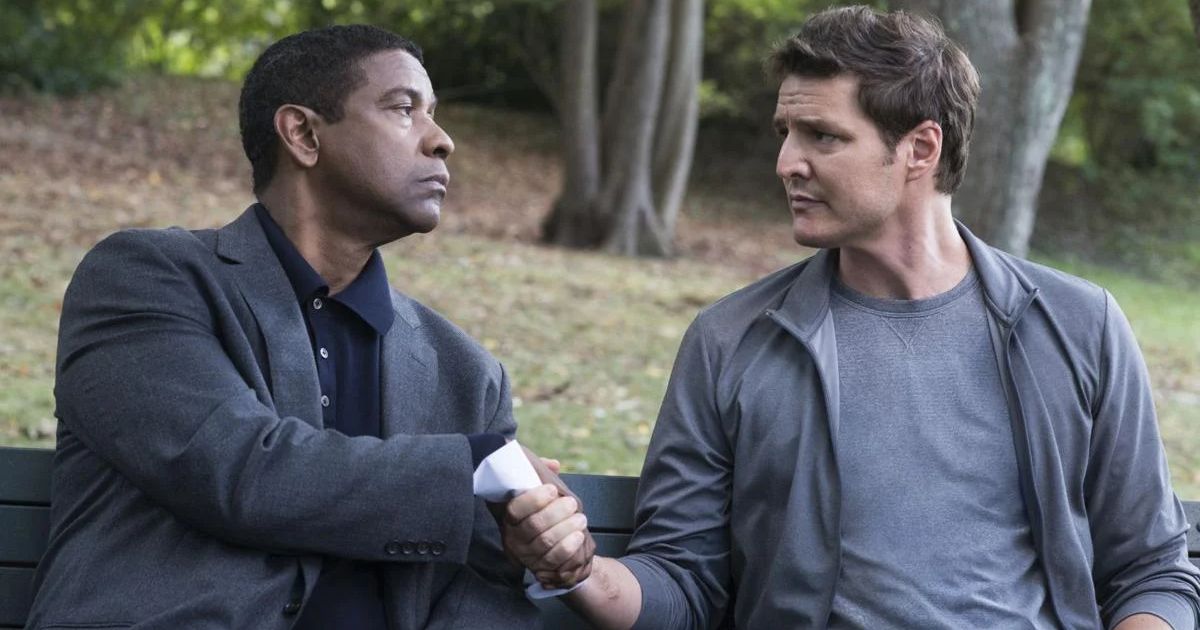 Sometimes an actor is only as good as his co-star. So that means when an actor gets a chance to work with someone as talented as Denzel Washington, they should always take it! Pedro Pascal jumped on his opportunity to act opposite Washington in The Equalizer 2. Washington and Pascal spend the entire film trying to match the other's intensity. They begin as old friends and end the film as new enemies. They're final showdown comes in the middle of a storm for a perfect action movie climax Lethal Weapon or Die Hard would be proud of.
Unfortunately, The Equalizer 2is also not as good as the original. As much as Washington and Pascal bring their all to elevate this movie, it just isn't a great film. It is still worth watching today just to see these two amazing actors spar with one another. It may be the only time that ever happens.
6
Bloodsucking B——s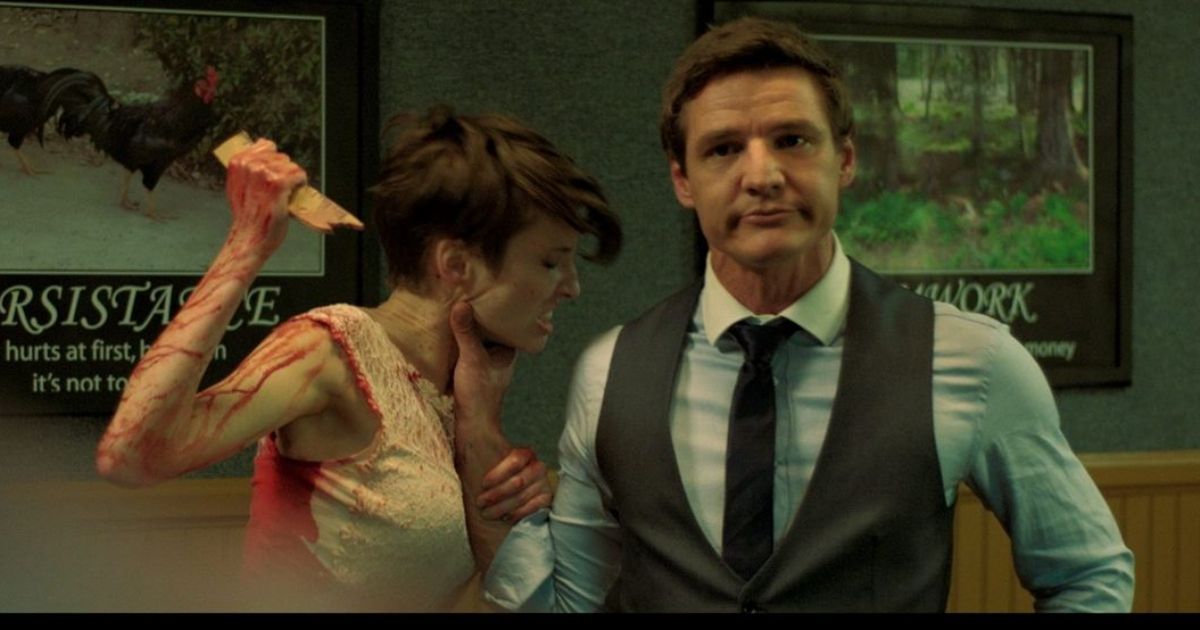 Looking back on it, it's almost strange that someone with Pascal's looks and charms somehow missed out being cast during Hollywood sexy vampire phase. He may have had a small vampire role in Buffy the Vampire Slayer, but he would've made an excellent addition to the fanged-up ensemble in True Blood, Twilight, or Vampire Diaries. Thankfully, we have the film Bloodsucking B——s which features Pascal in a deliciously vile role as a horrible boss who happens to be a vampire. Then his beleaguered, slacker employees vow to stake him at all cost.
Remember how much fun it was to see the titular bosses of Horrible Bosses ham it up as their monstrous managers? Pascal has his version of this exact sort of fun. That's definitely worth checking out this under-the-radar horror film.
5
Prospect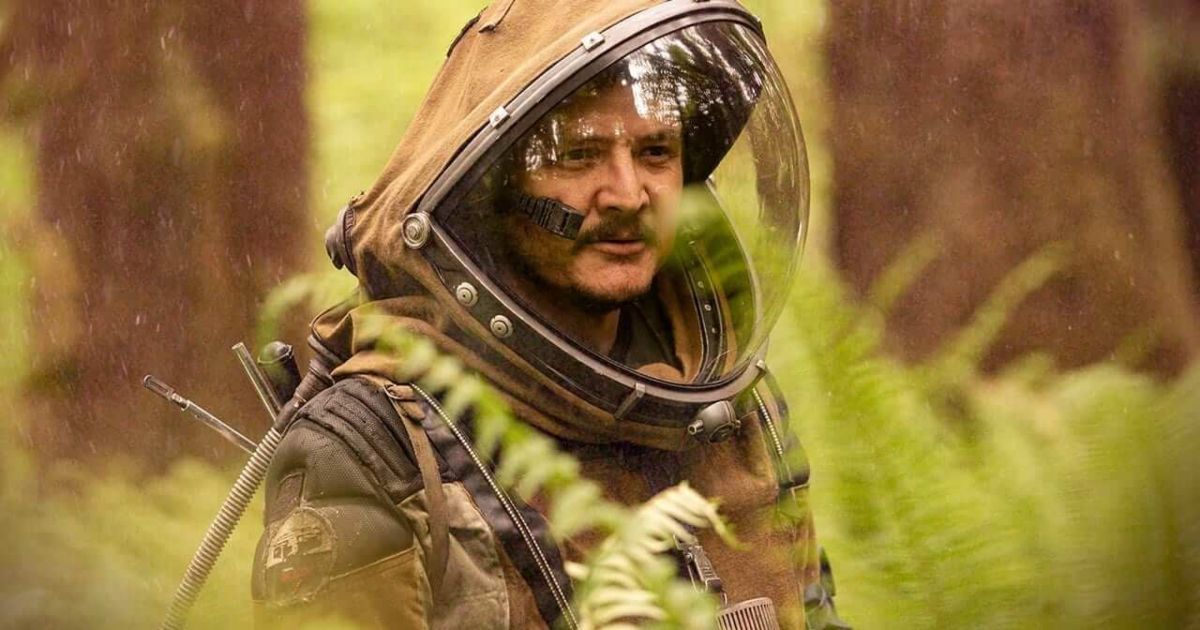 If there's one thing people love watching Pedro Pascal do, it's helping a child through a terrifying science fiction setting. As far as movies go, there is only one film that can measure up to the kind of scifi dad energy that Pascal shows in The Mandalorian and The Last of Us. That would be Prospect. The low budget, DUST production shows Pascal as a grizzled space adventurer who is tasked with a mission that's much more complicated than he expected. Seriously, the way that people go over his television appearances, it's shocking that almost no one has seen this film.
4
The Bubble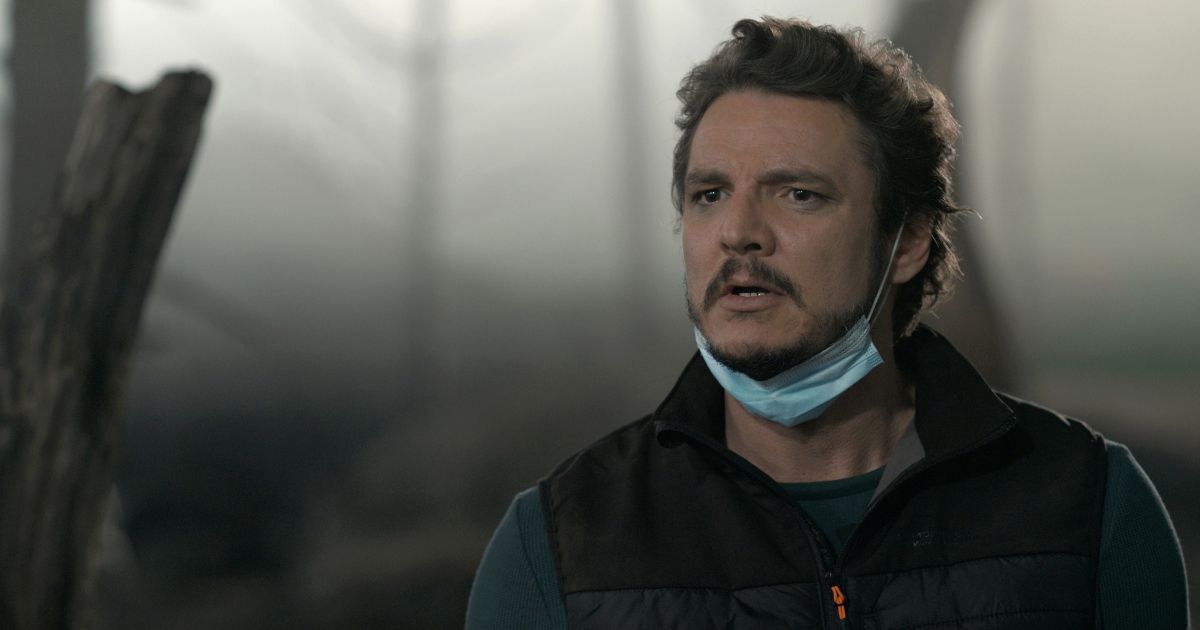 Pedro Pascal is almost always suave or tough in his roles. He is usually a man that is completely in control of what's going on, no matter how chaotic everything is. So it is a treat to see him in the Judd Apatow pandemic comedy The Bubble. This hilarious film covers a group of sensitive actors who lose it while filming a science fiction project during the COVID-19 crisis. Not only is that a hilarious premise, which features a wacky performance from Pascal, but it also shows how strange filming had to be during the pandemic. We've all seen dozens of projects that hide the fact that they were filmed in strange COVID-compliant ways. This movie really highlights how strange that experience is.
3
Triple Frontier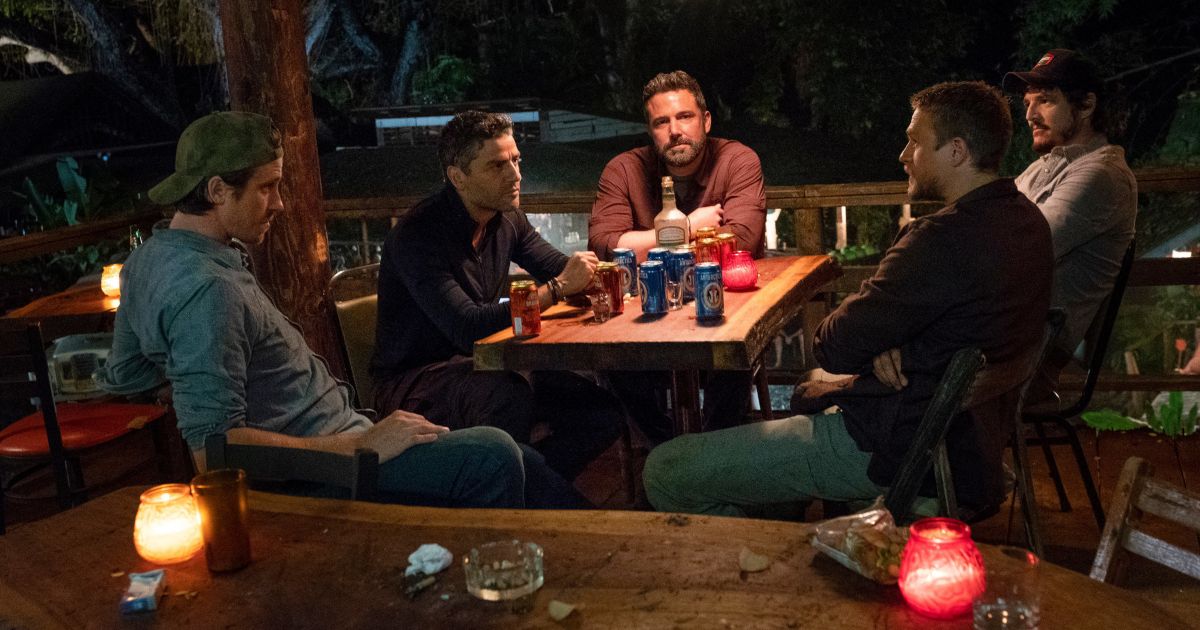 For some films, the ensemble cast is really the main sell. Triple Frontier is definitely one of those films. It sees an all-star cast of actors playing a squad of soldiers who take on a highly dangerous, but lucrative mission. Pascal stars alongside Ben Affleck, Charlie Hunnam, Oscar Isaac, and Garrett Hedlund. While this isn't exactly Pascal's The Hurt Locker, it is a great action thriller that shows that if there's ever a great Tom Clancy film that needs him, he'll do well with the job.
Most notably, this project features Pascal working with one of his best friends in the world, Oscar Isaac. The two have an adorable off camera bromance that has been featured in several interviews. Despite that obvious chemistry, Hollywood has given them almost no projects together. That's a good reason to watch Triple Frontier just by itself.
2
Home Movie: The Princess Bride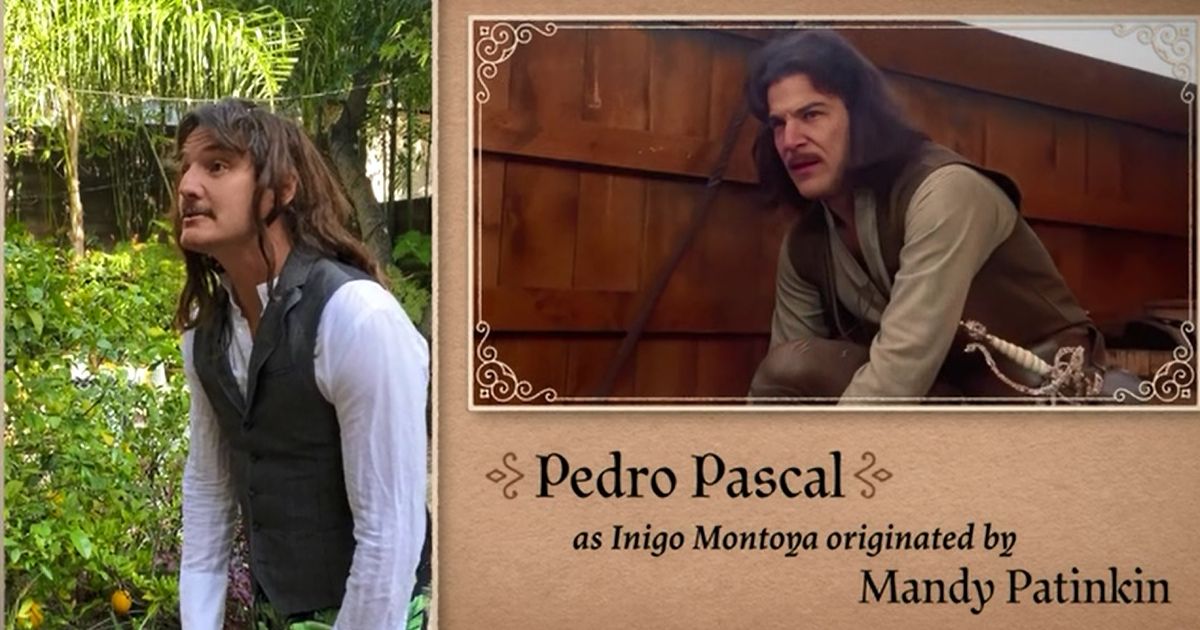 The Princess Bride is one of those films that should NEVER be remade. It is a true film classic that is just too good to ever properly be replicated. For many, it is an untouchable masterpiece. That is, unless we're referring to the brilliant Home Movie: The Princess Bride. During the days when the bite-sized streaming service Quibi was trying to survive in the pandemic, it put together the most hilarious home movie anyone has ever seen. This would be a version of The Princess Bride in which famous actors filmed themselves playing ten minutes of the script in their homes with whatever props they could put together themselves. It is a truly bizarre and hilarious take on the beloved film that makes perfect use of the fact that many Oscar award-winning actors were just sitting in their homes with nothing better to do.
Pedro Pascal is one of many actors who take on the role of Inigo Montoya. Javier Bardem, John Cho, Oscar Nuñez, Finn Wolfhard, Sarah Cooper, Diego Luna, Natalie Morales, and Keegan-Michael Key also star as Montoya, but can anyone really compete with Pascal? Probably not. Though Jack Black is incredible as Westley. Chances are that he finished filming the entire movie by himself. He's known for that kind of thing on his own YouTube channel, especially during the heavy days of the pandemic.
Related: The Princess Bride Star Celebrates 35th Anniversary With Emotional Video
1
The Unbearable Weight of Massive Talent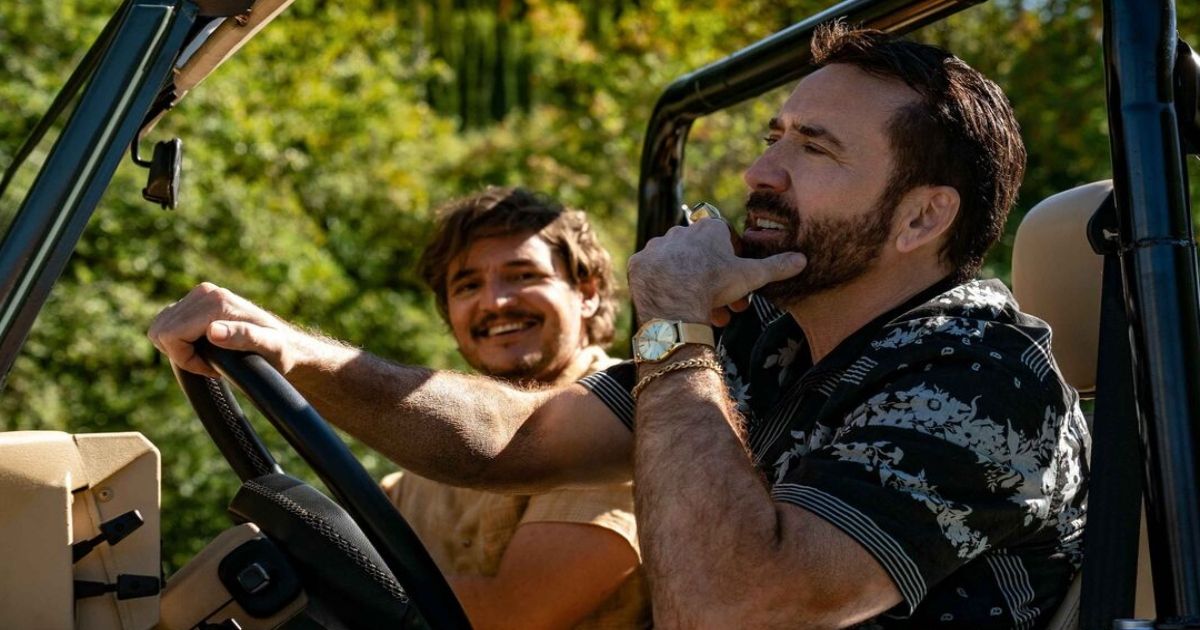 Nicolas Cage has had a massive resurgence in Hollywood recently due to his brilliant choice to drive into his mad man persona with roles in films like Mandy, Pig, Willy's Wonderland, Prisoners of the Ghostland, and the upcoming Renfield. All of these roles highlight the actor's zany style that was made famous in awful movies like Face/Off and The Wicker Man. So it was inevitable that the perfect Nic Cage role would come around, playing himself. The Unbearable Weight of Massive Talent shows Cage recruited to take down a drug kingpin who happens to be his biggest fan in the world. Pedro Pascal has no problem playing Cage's biggest fan as the two go from instant best friends to bitter enemies.
Sometimes actors who had amazing chemistry like this, and clearly had a great shoot, do anything they can to feature together in the same project again. Hopefully this magical duo returns in at least three more films or television shows.