Moviegoers are currently living in a world where there are endless screening options when it comes to watching a movie. From streaming services to movie theaters, from DVDs to Redbox rentals, and everything in between, there are a plethora of ways for film fans to enjoy a good movie. There is a wide variety of movie content available to us with either the click of a button or a swipe of a credit card. Movie watching has been made extremely convenient for viewers, but sometimes choosing the perfect movie to watch can be overwhelming, especially if you are looking to watch more than one movie in a single sitting.
Double features are a concept that is treasured by film fans. Finding two similar movies to watch back-to-back is almost like a dream for film fans, and it is especially rewarding when the two choices are not an obvious match, but share similar enough themes that the back-to-back viewing somehow works seamlessly. There are obvious choices for double feature viewings, such as the first two installments of a series or franchise of movies. Or, two films by the same director. However, there are numerous other combinations that could be formed to create even more exciting double feature viewings that are strange yet undoubtedly flawless together.
That is the most enticing aspect of a double feature. Any pair of movies that have a similar theme or plot can work as a back-to-back viewing. Even if the chosen two films are of different genres, made by different directors, or were released in different decades, the double feature can still work if there is a similarity that they share. With much consideration, here are 21 movies that make great double features:
Related: Christopher Landon Still Has Ideas for a Happy Death Day Sequel and Freak Crossover
21
Drive (2011) & Nightcrawler (2014)
In Drive, a stuntman who keeps to himself moonlights as a getaway driver by night. His daytime persona and his nighttime persona are brought together when he helps his neighbor's ex-convict husband in a bank heist gone south and must protect her from harm's way. In Nightcrawler, Lou Bloom is a man desperate for work who becomes inextricably involved in the L.A. crime journalism scene where more footage of crime scenes equals more money. He starts to blur the line between being an observer and being a participant in order to get the story he wants.
At first, these two films don't seem like they have a lot in common, but they both feature a man who is desperate to achieve their goals in the seedy, crime-riddled underbelly of Los Angeles at night. Their motives are quite different, but both men must get their hands dirty in order to get what they want.
20
Memories of Murder (2003) & Zodiac (2007)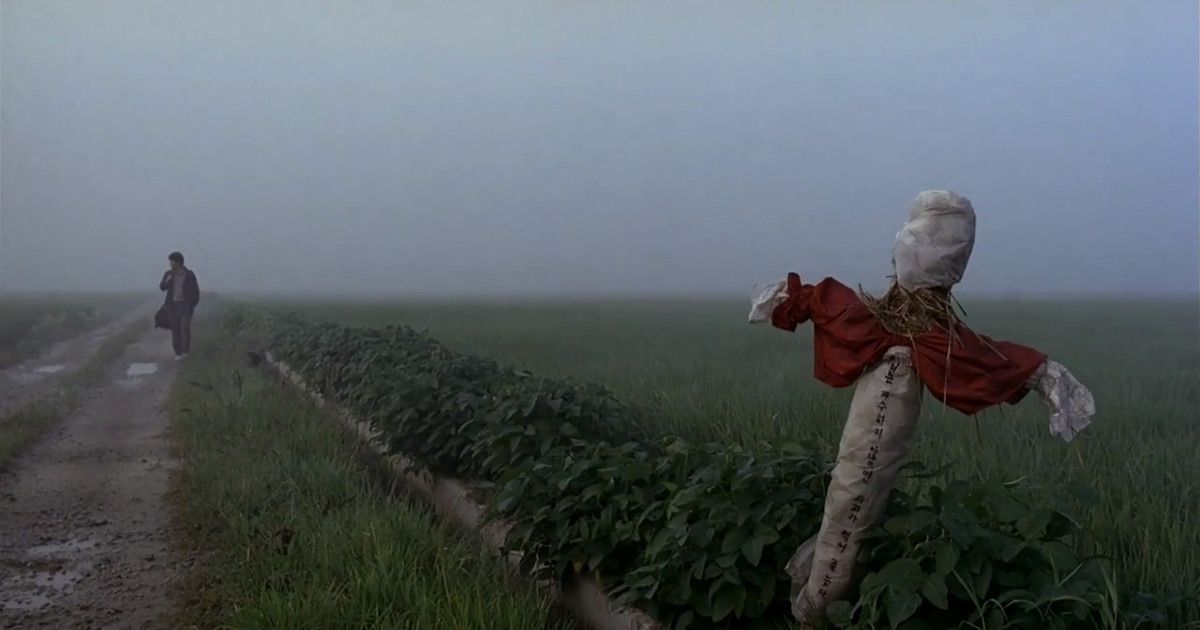 Bong Joon-ho's Memories of Murder, loosely based on Korea's first serial murders, follows two detectives in the small South Korean province of Gyunggi in 1986 who are investigating the brutal murders of two local women, who were found the same way. When a detective from Seoul comes to the countryside to help investigate, he is convinced there is a serial killer on the loose. David Fincher's Zodiac, loosely based on the infamous Zodiac killer, follows a cartoonist who becomes an amateur detective bent on tracking down the serial killer terrorizing Northern California between 1968 and 1983.
Both of these films are centered around serial murders that actually took place in real-life in South Korea and in the United States. While one film takes place in a country that had never had any confirmed serial killers prior to these events, and one film takes place in a country that is unfortunately familiar with serial murders, the characters in both films struggle to identify motives and struggle to predict their next move.
19
The Squid and the Whale (2005) & Marriage Story (2019)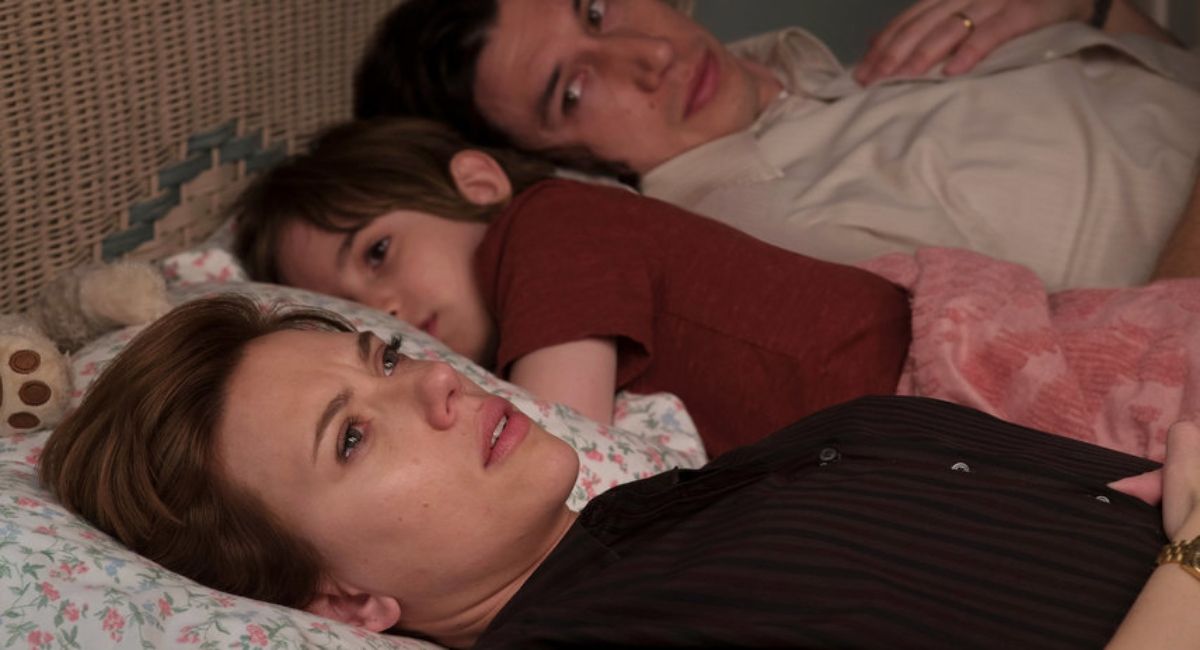 In Brooklyn in 1986, the pseudo-intellectual Berkman family that has broken apart when Joan and Bernard split up. Bernard is a university professor who despises "philistines", or people who don't read books or watch movies. Joan is a prominent writer who doesn't mind philistines. Each of their children picks a parent to stay with, which has detrimental effects on each kid. In New York in 2019, stage director Charlie and his actress wife Nicole struggle through a grueling divorce on opposite coasts of the U.S., pushing them to their creative and personal limits. Meanwhile, their son Henry is shuffled back and forth between his parents.
Both directed by Noah Baumbach, these films depict marriage and divorce in slightly different ways. The Squid and the Whale show two somewhat stuck-up intellects who view other people's opinions and lifestyles quite differently. Joan doesn't mind that other people don't like what she likes, while Bernard views those people as beneath him. Marriage Story shows a couple who have clearly bonded over their love of theatre and storytelling but have forgotten how to show each other love. Both films depict the lasting effects that divorce has on children.
18
Knives Out (2019) and Ready or Not (2019)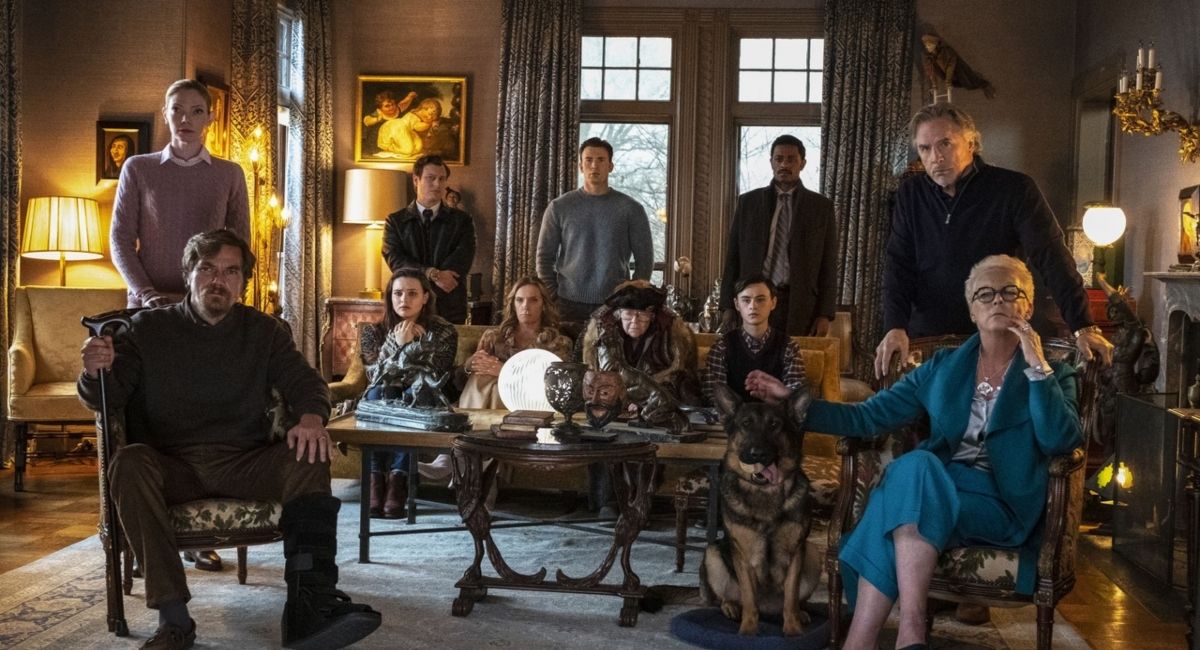 The dysfunctional and combative Thrombey family is thrown into chaos when the patriarch of the family is found dead in his study on his 85th birthday. With a murder investigation being conducted and Harlan Thrombey's fortune and his mansion in the hands of his caretaker, the family makes desperate attempts to take back the fortune that they believe belongs to them in Knives Out. In Ready or Not, newly married Grace must go to extreme measures to prove her worth to her new husband's wealthy family by taking part in a terrifying game where his family hunts her down as she tries to survive her wedding night.
While the overall plot for each movie is different, the themes are the same. Two wealthy families force two women to participate in events they do not wish to take part in because they feel they are not worthy of their families. Both movies address the class system in two different yet entertaining ways.
17
Fast Times at Ridgemont High (1982) & Dazed and Confused (1993)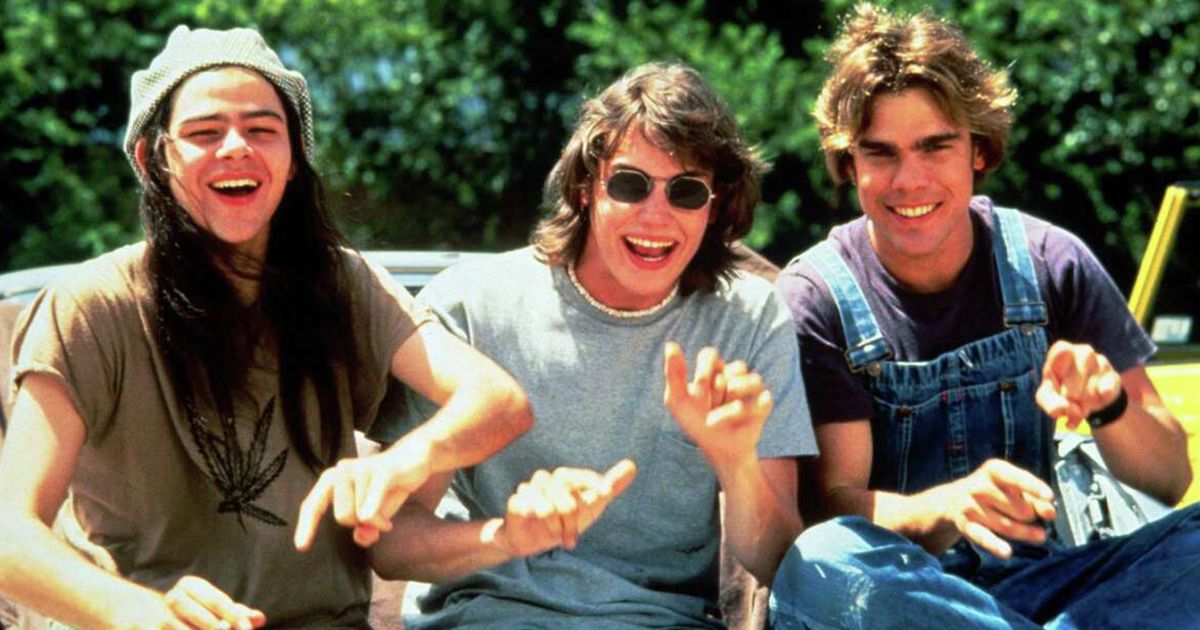 In Fast Times at Ridgemont High, Southern California teenagers Stacy Hamilton and Mark Ratner are looking for love with help from their older classmates, Linda Barrett and Mike Damone, respectively. There's also Jeff Spicoli, a perpetually stoned surfer who can't seem to get his teacher, Mr. Hand, off his back. In Dazed and Confused, various groups of teenagers from the stoners to the jocks haze the incoming freshman while trying to get drunk or stoned in the process.
While Fast Times is set in the early '80s and Dazed and Confused is set in the mid-70s, both films demonstrate how teenagers basically stay the same no matter which decade it is. Teenagers are always looking to have a good time and are rarely thinking of the consequences of their actions. Younger teenagers look up to their older peers whether they're helping them or humiliating them. Most importantly, teenagers are always trying to impress their crushes.
16
Plus One (2019) & Palm Springs (2020)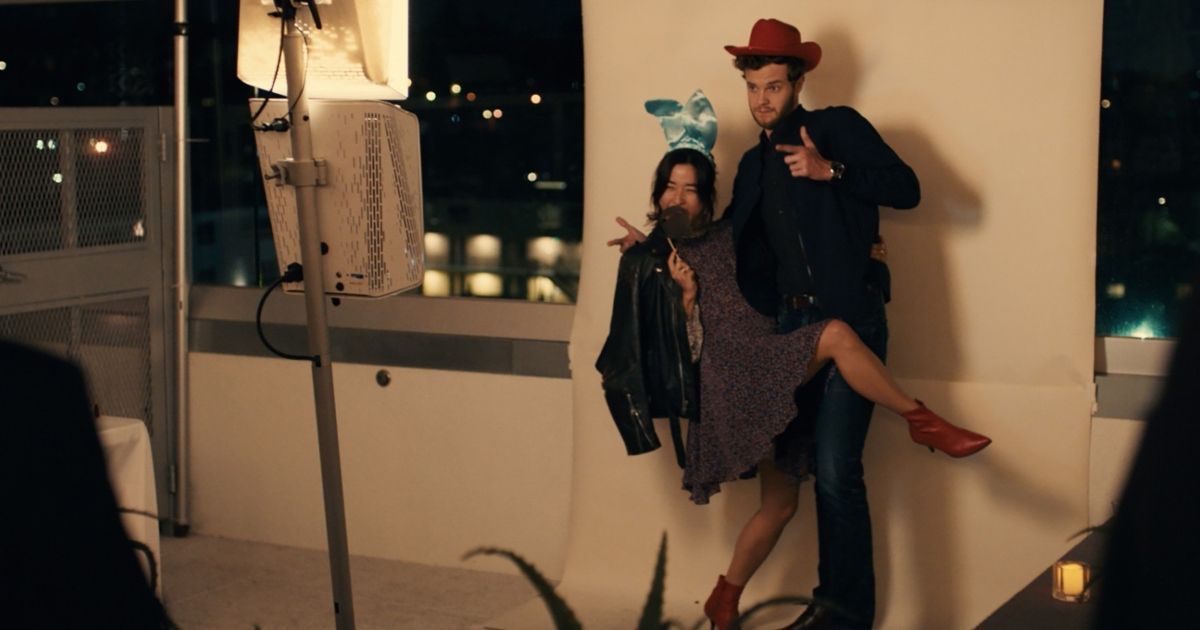 With a summer of exhausting weddings ahead of them, long-time college buddies Alice and Ben decided to be each other's plus ones to every wedding they must attend for the rest of the summer in Plus One. While attending a wedding, guests Sarah and Nyles get stuck in a time loop where they are forced to relive that day over and over again in Palm Springs.
Weddings, California sunshine, and two people who are clearly meant for each other but try to deny those feelings are all aspects of both of these movies. Alice and Ben already have the benefit of friendship while Sarah and Nyles bond over a shared experience that no one else is having. Being alone at a wedding comes with a feeling of dread that most people can relate to, and with the added excitement of a time loop plot line in Palm Springs, watching both of these movies back to back will leave you feeling hopeful and ready for love.
15
War Games (1983) & Weird Science (1985)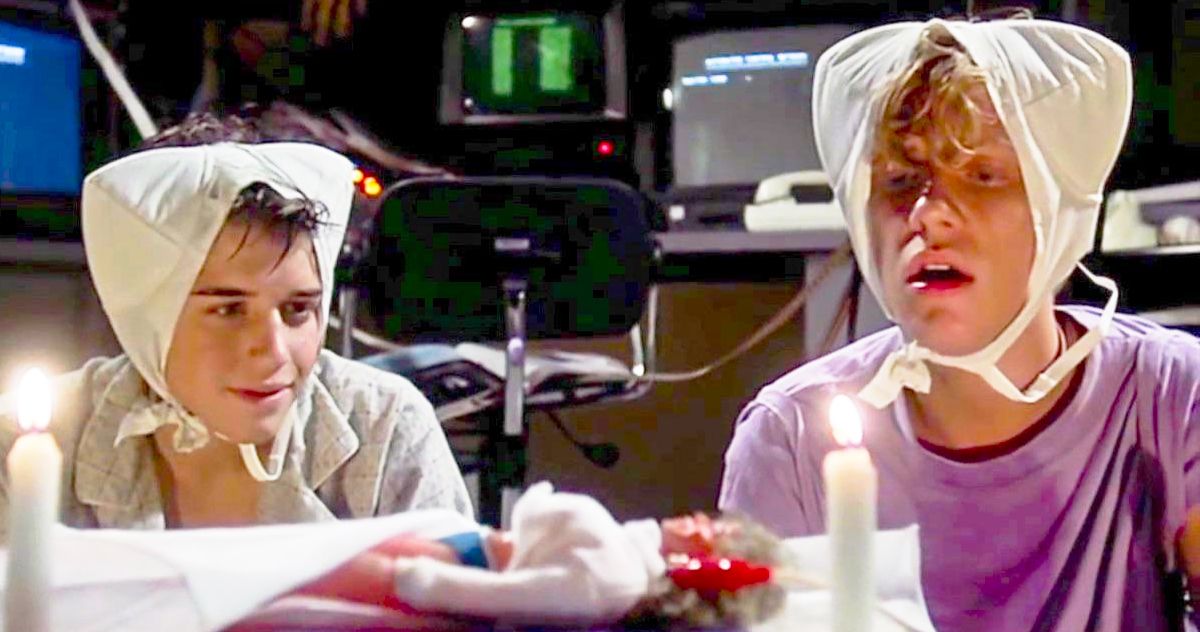 A computer-savvy teenage boy accidentally finds a back door to a top-secret military computer which the computer confuses reality with game-playing and potentially starts World War III in War Games. Two teenage computer nerds figure out a way to use a computer program to physically create their version of the "perfect" woman, which effectively puts their lives in complete disarray in John Hughes' Weird Science.
Pairing the over-the-top humor of Weird Science with the more subtle humor of the War Games makes for an excellent double feature. Matthew Broderick's David is more apprehensive than Anthony Michael Hall's Gary and Ilan Mitchell-Smith's Wyatt, but also probably the smartest out of the three boys. The contrast in their personalities and their reasons for using these advanced computer programs make for a rather enjoyable back-to-back viewing.
14
Goodfellas (1990) & Casino (1995)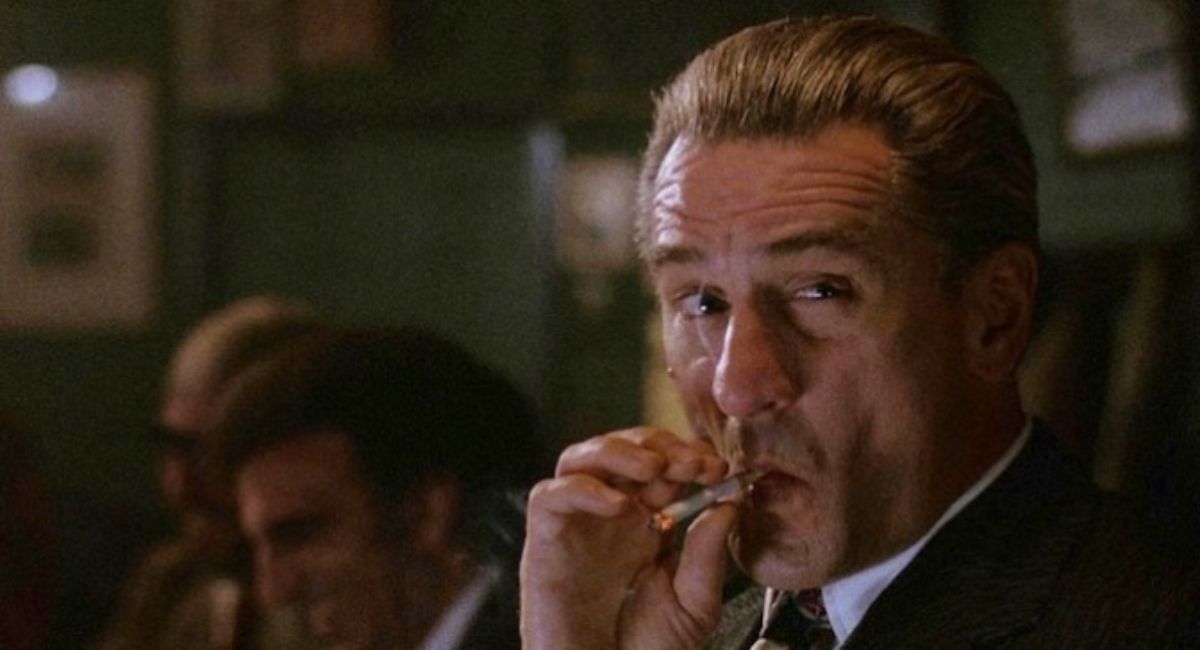 Based on the life of Italian-American mobster Henry Hill, Martin Scorsese's Goodfellas follows Henry's relationship with his wife Karen, his relationships with mob bosses Jim Conway and Tommy DeVito, and his involvement with the Italian mob. One of Scorsese's other crime dramas, Casino, centers around childhood friends Ace Rothstein and Nicky Santoro. The two mobsters rise through the ranks of the Midwestern mob and are hand-picked by their bosses to move to Las Vegas to operate four casinos and by shaking down the locals.
Scorsese knows how to make an incredible film, but he really knows how to make an incredible gangster movie. These two films are an obvious choice for a double feature, but there's a good reason for that. Each film follows two sets of mobsters in two cities that use violence and crime to achieve their money-making goals. Robert De Niro and Joe Pesci play mobsters so convincingly that you can't help but be drawn into their world.
13
Snowpiercer (2013) & Train to Busan (2016)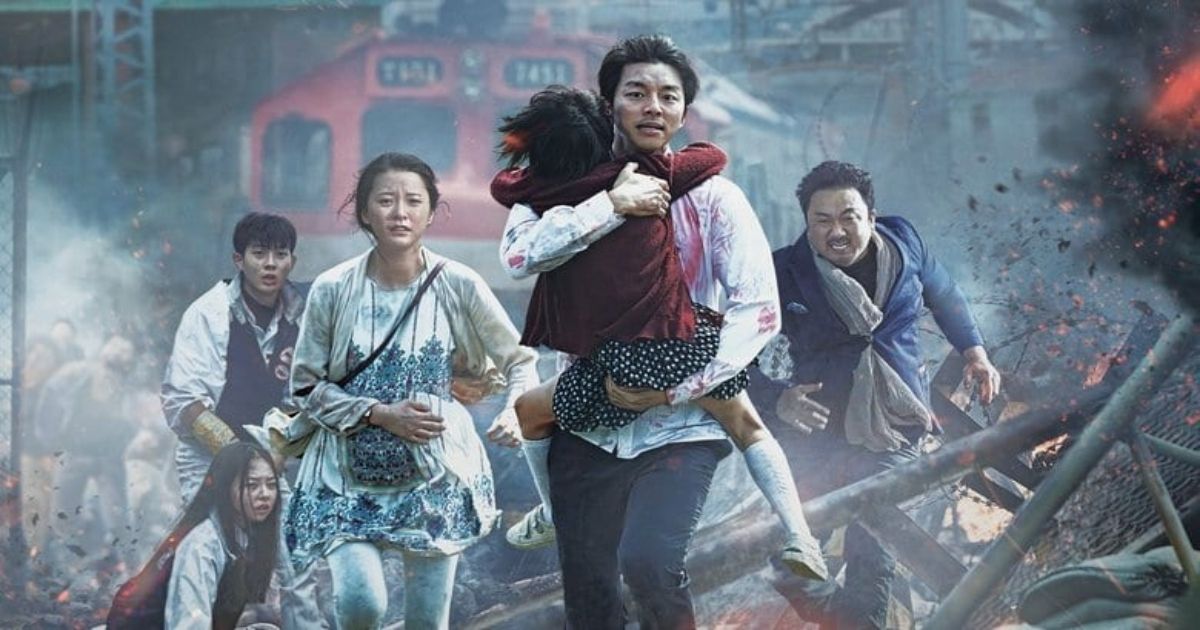 Another masterpiece from Bong Joon-ho, Snowpiercer shows us a future where a failed climate-change experiment has killed off all life except for the passengers of the globe-traveling train called the Snowpiercer, where inevitably a new class system has emerged. Also by a South Korean director, Sang-ho Yeon, Train to Busan centers around a group of passengers on a train from Seoul to Busan who struggles to survive after a virus outbreak has turned people into zombies.
This is another perfect pairing that will make for an excellent double feature. Start off with Snowpiercer to get settled into the post-apocalyptic world and become acquainted with the violence that comes with a broken society that is on a perpetual motion train. Then, move on to Train to Busan, where the post-apocalyptic world continues on another moving train, but this time add zombies hungry for human flesh into the already violent mix.
12
Suspiria (1977) & Black Swan (2010)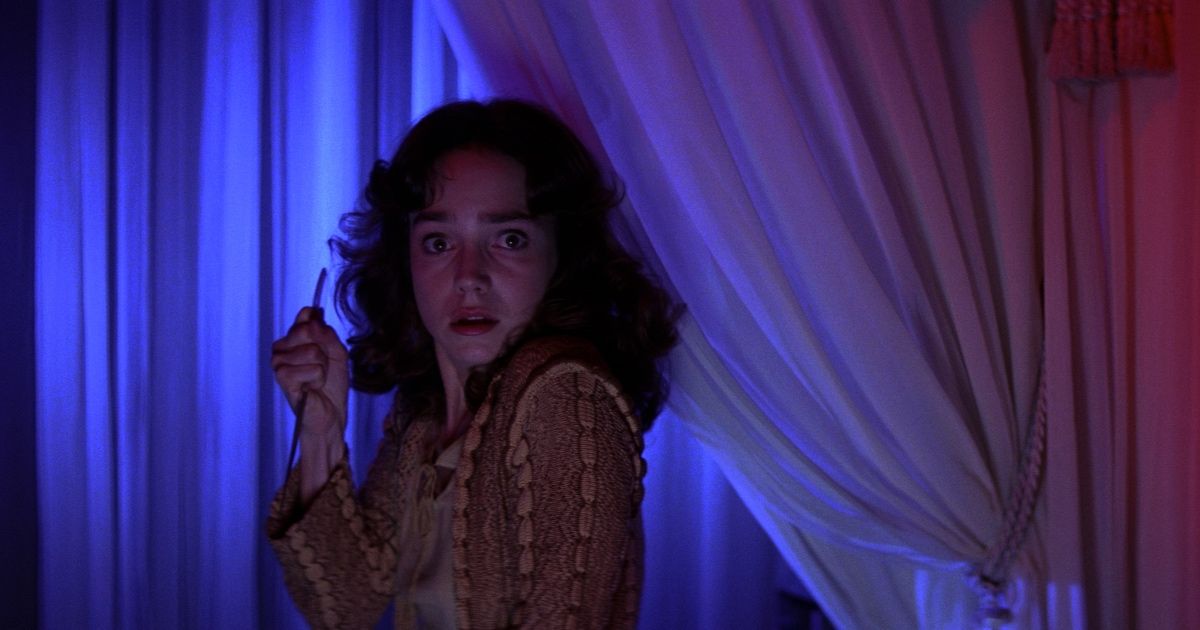 Dario Argento's Italian horror film Suspiria American newcomer Suzie as she joins a prestigious European ballet company. After a series of gruesome murders, Suzy and the other ballerinas begin to realize that school is a front for something sinister. Darren Aronofsky's Black Swan also revolves around a ballet dancer at a prestigious dance company who struggles to maintain her sanity after she lands the lead role in Swan Lake.
Both films take the viewer on an almost psychedelic trip through the minds of these two ballet students and the mysterious ballet companies they dance for. The reasons for the nefarious events surrounding these dance companies aren't the same, but the way each protagonist is affected by the unexplainable events flows eerily well together.
11
Kill Bill Vol. 1 (2003) & Promising Young Woman (2020)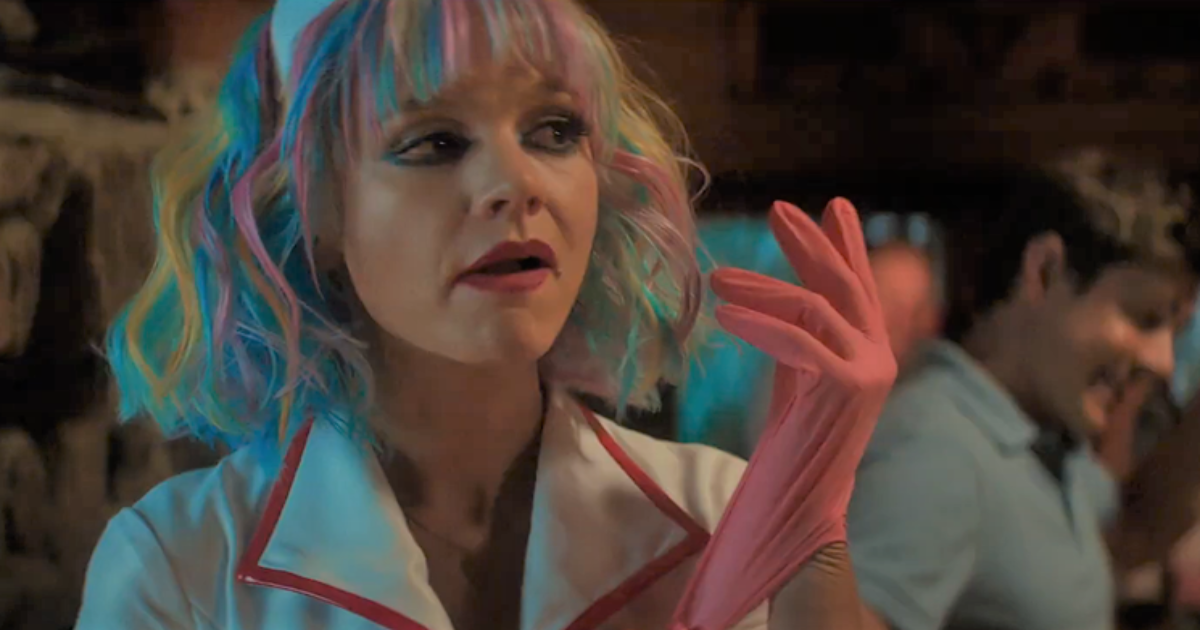 Quentin Tarantino's Kill Bill Vol. 1 follows a highly skilled former assassin, The Bride, on her quest to kill her former lover and head of her assassin's guild, Bill, after he sent people to kill her fiancée when she tried to escape life as an assassin. Emerald Fennell's directorial debut, Promising Young Woman, follows a former medical school student and traumatized woman Cassie, as she tries to heal from a heinous crime involving her friend. Her way of healing is to go out every night pretending to be blacked out and lure predatory men into her trap.
If you're looking for movies featuring two female protagonists who will stop at nothing to achieve their goals, then this is the perfect double feature for you. First, watch The Bride absolutely demolish anyone who gets in her way with her incredible skills. Then, watch Cassie continuously trick selfish men into outing themselves as wolfish predators, ending with a clever plan to expose her friend's abuser for the monster he truly is.
Related: 15 Movies You Should Definitely Watch Alone
10
It Follows (2014) & Resurrection (2022)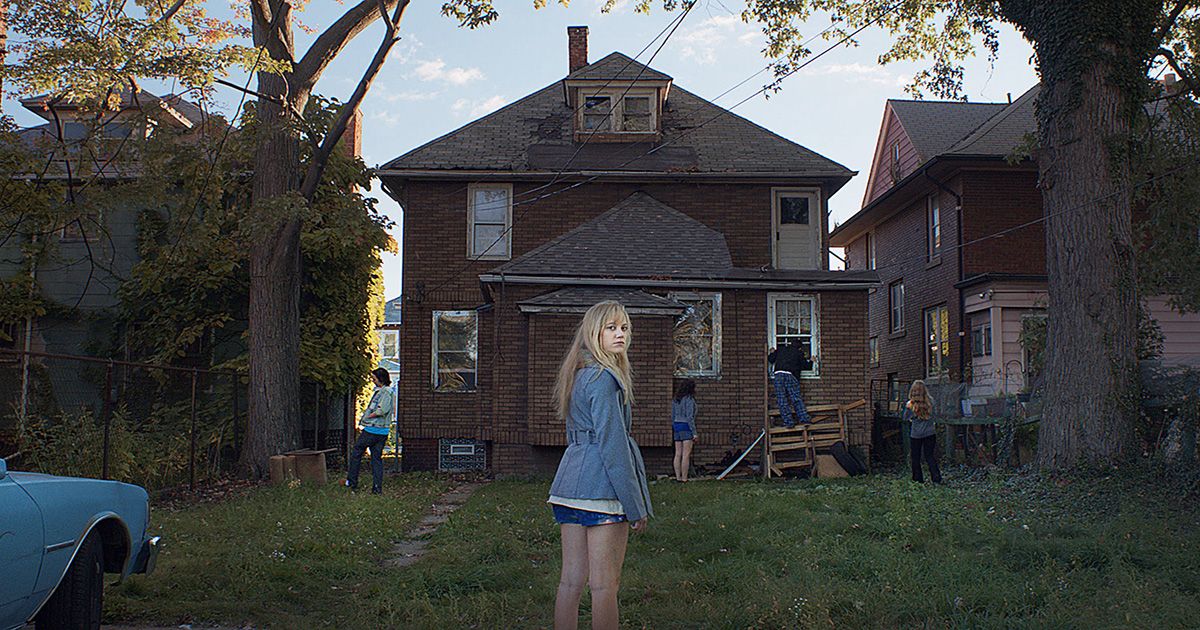 After an innocent and consensual sexual encounter, a young woman named Jay is plagued with strange visions and followed by an evil entity in It Follows. In Resurrection, a successful woman and doting mother named Margaret is at the top of her game until she catches a glimpse of her disturbing past, and is haunted by the memories that are now following her around town.
Maika Monroe and Rebecca Hall have both become prominent figures in the horror landscape over the last ten years, and these films are shining examples of why they are so good at what they do. In both films, you feel the unease radiate off both characters that are being followed by something or someone that is a reminder of past decisions. Jay is followed by a supernatural entity that refuses to let her go until she passes it on to someone else, while Margaret is followed by a toxic man from her past that is somehow able to do something completely impossible.
9
Moulin Rouge! (2001) & Annette (2021)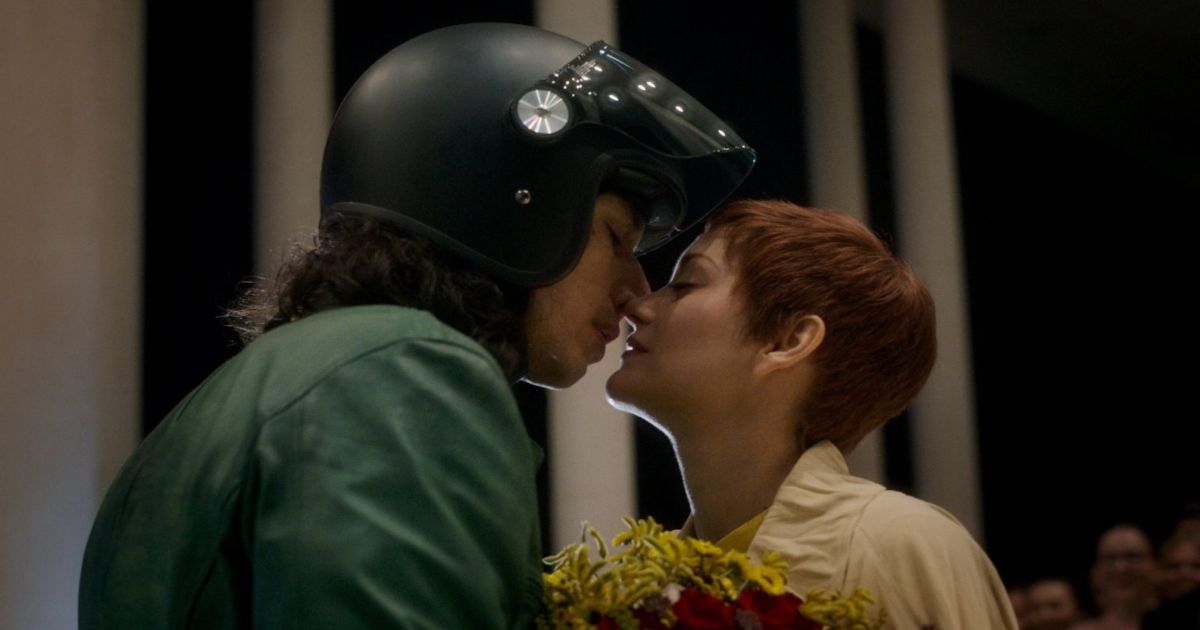 Baz Luhrmann's musical masterpiece Moulin Rouge! follows a poor English writer named Christian who moves to Paris during the 1890s to follow the Bohemian revolution at a nightclub. At this nightclub, he falls for the star courtesan, Satine, who is also coveted by one of the Moulin Rouge's best patrons; the Duke. Leos Carax's musical drama Annette centers around a stand-up comedian named Henry and his renowned opera-singer wife, Ann, and their relationship under the spotlight. The birth of their first child Annette, a girl with a special gift, turns their world upside down.
Watching these two bizarre but ultimately entertaining musical dramas back-to-back will create a strangely satisfying double feature. Both films feature a unique love story that heavily involves theatre and music, as well as an opposing force that will ultimately tear them apart. Watching the Duke sabotage Christian and Satine's love simply because he was greedy and entitled is a stark contrast to Henry and Ann's mysterious daughter and her strange abilities unintentionally ruin her parents' lives.
8
Us (2019) & Parasite (2019)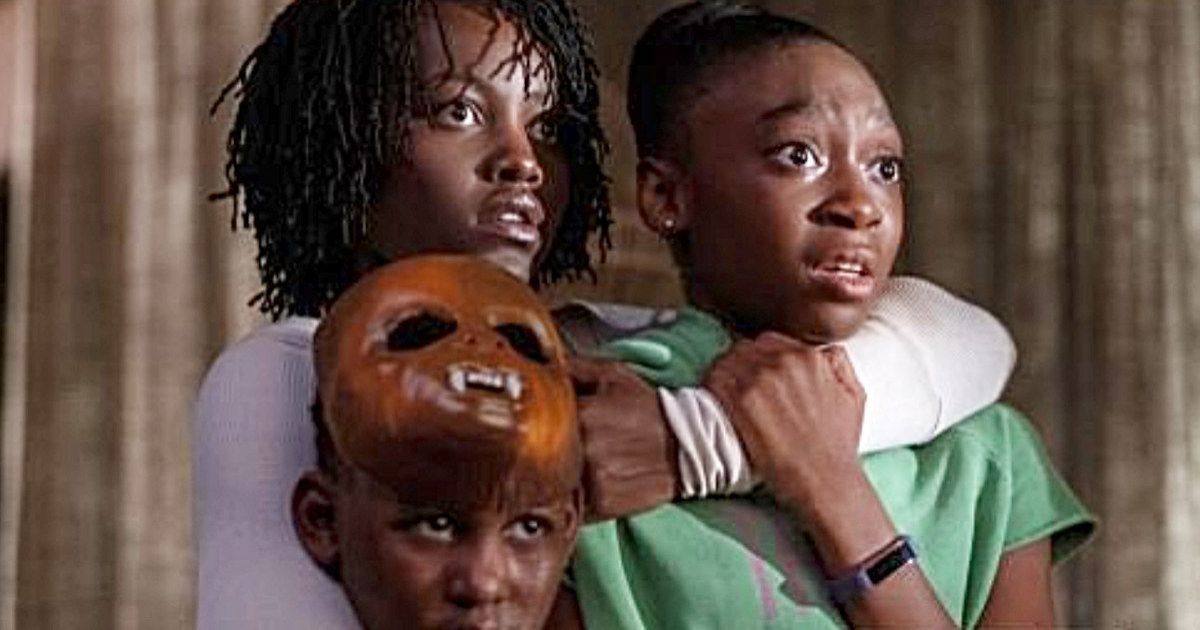 Jordan Peele's second venture into the horror genre, Us, centers around the Wilson family and their vacation to Santa Cruz to escape the hustle and bustle of their lives. Intruders break into the mom's childhood home where they're staying, but the family is shocked to find that the intruders are grotesque versions of themselves. Bong Joon-ho's Oscar-winning film Parasite follows the destitute Kim family as they infiltrate their way into the wealthy Parks' home, where life takes a surprising turn for the worse.
Even though Us includes actual doppelgängers of the main cast, it shares thematic similarities to Parasite. The Parks family mirrors the Kim family. They are the wealthy versions of themselves that they can never be. The Wilson's doppelgängers are also versions of themselves they can never be, although they have more sinister intentions. The theme of the class system is more obvious in Parasite, but it also plays a role in Us since the family the Wilsons vacation with is clearly well-to-do.
7
The Wizard of Oz (1939) & Wild at Heart (1990)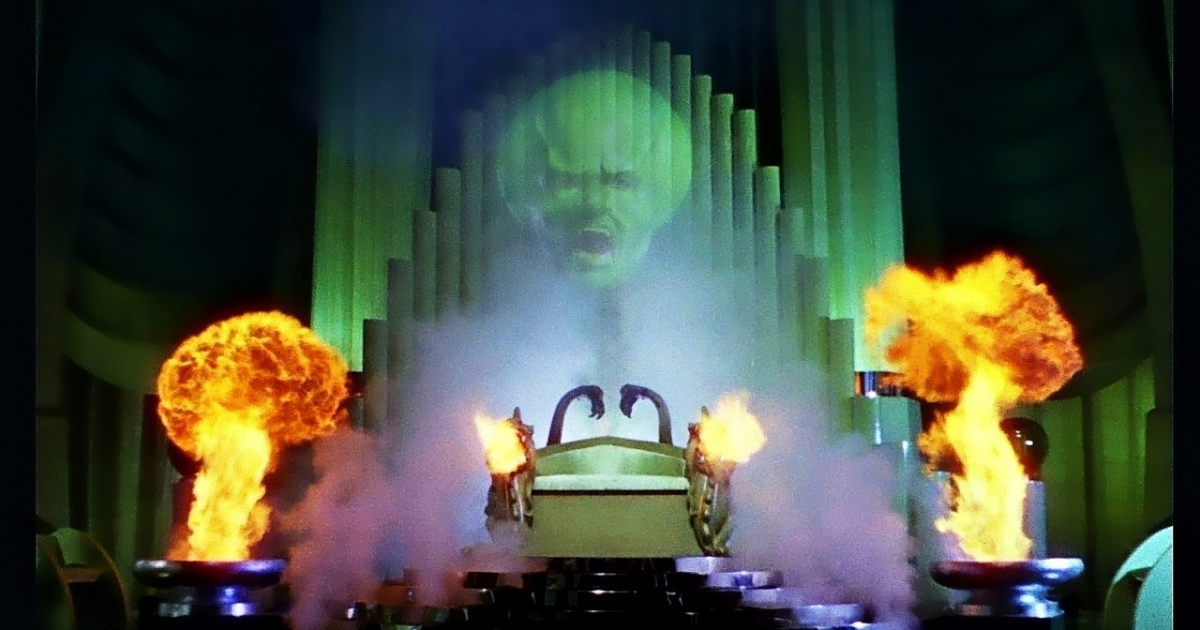 Dorothy and her dog Toto are swept up in a tornado that transports them from their farm in Kansas to the magical land of Oz. They embark on a quest with three new friends to see the Wizard, who can send her home to Kansas, while the Wicked Witch is tracking Dorothy down. In David Lynch's unlikely love story Wild at Heart, young lovers Sailor and Lula run away together after Sailor is out on probation. They don't know that Lula's deranged mother has hired a ruthless hitman to kill Sailor.
Wild at Heart is essentially David Lynch's twist on The Wizard of Oz. There are multiple references to the original 1939 movie in Lynch's love-lorn road-trip film, including an appearance from a witch that floats down in a bubble toward the end of the movie. Basically, it's a violent, unusual retelling of The Wizard of Oz that only David Lynch could create.
6
Memento (2000) & Shutter Island (2010)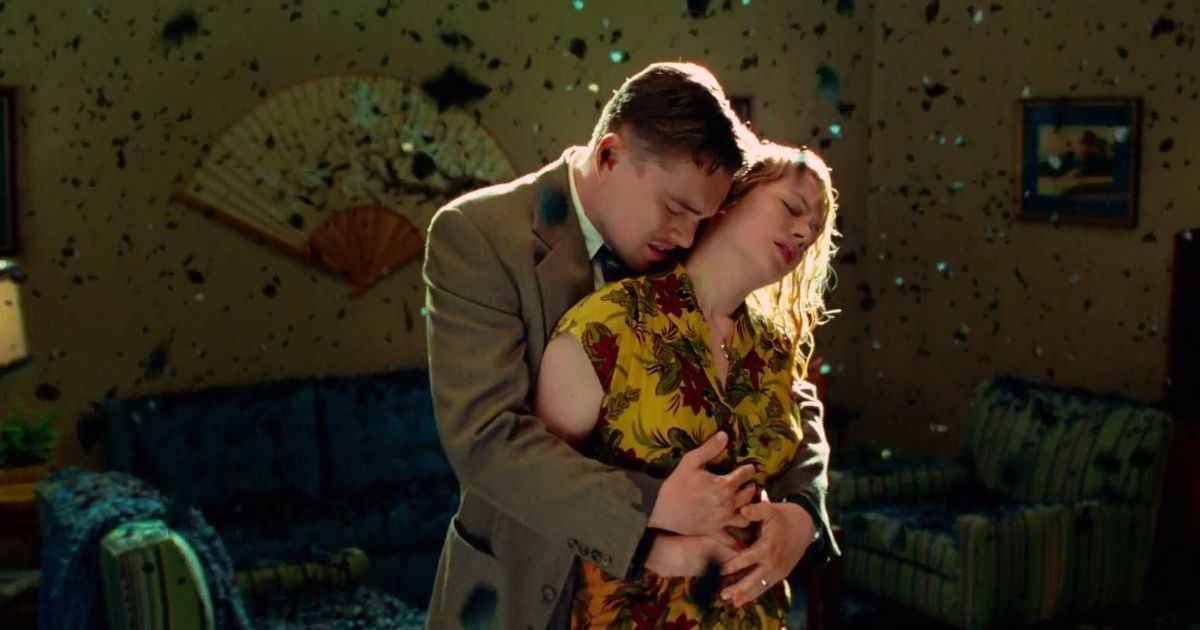 Memento chronicles two separate stories of Leonard, an insurance investigator who can no longer build new memories, as he attempts to find his wife's murderer. One storyline moves forward in time while the other moves backward, revealing more information each time. Shutter Island centers around U.S. Marshal Teddy Daniels, who, for personal reasons, accepts an assignment to investigate the disappearance of a patient at Boston's Shutter Island Ashecliffe Hospital. Before long, Teddy believes he's been brought there as part of a twisted plot by hospital doctors whose treatments range from illegal to sinister, leaving him to question his partner, his memory, and his own sanity.
Both of these films feature a protagonist who is an unreliable narrator who is unable to trust his own mind. These protagonists' lack of functional memories leads the viewer down a path full of unforeseen twists and turns that will leave their heads spinning. Start with Memento to leave yourself questioning if time is real, and follow it up with Shutter Island to leave yourself questioning if you can trust your own memories.
5
28 Days Later (2002) & Shaun of the Dead (2004)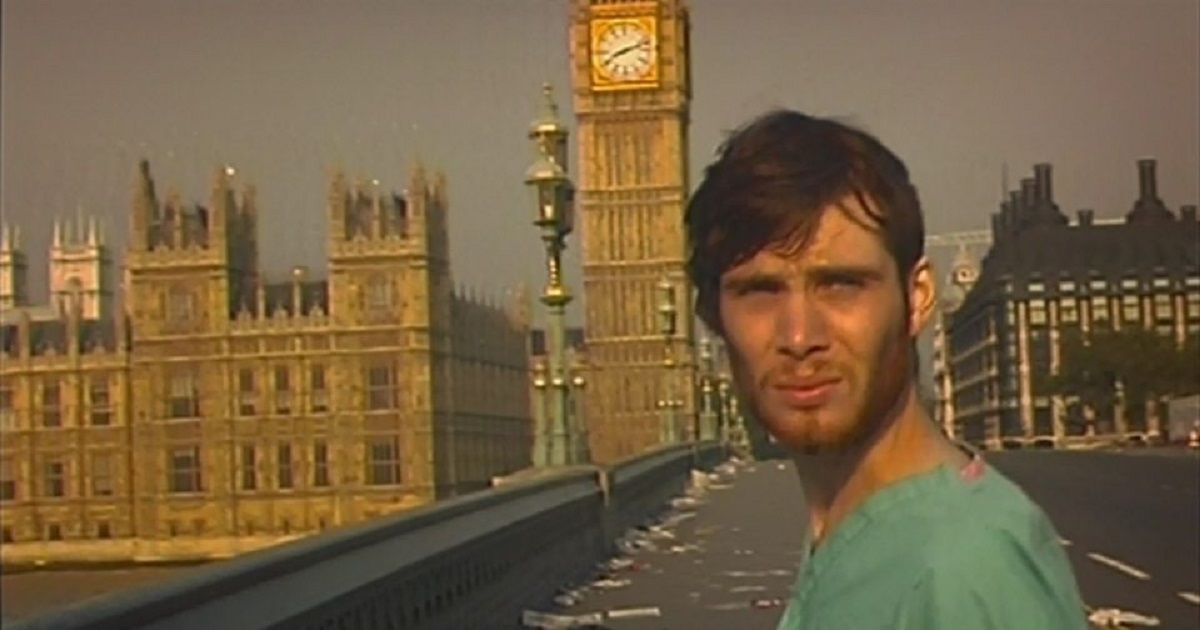 Four weeks after an incurable virus spreads across the U.K. at the hands of animal rights activists, a handful of survivors try to find sanctuary in a country where most of its inhabitants are infected with the virus in 28 Days Later. In Edgar Wright's Shaun of the Dead, also set in London, an average electronics salesman and his lazy roommate are pulled out of their mundane lives when the zombie apocalypse hits.
Both of these zombie movies are set in London in the early 2000s, but they have completely different approaches to the zombie apocalypse genre. One is equal parts scary and disturbing, while the other is as ridiculous as it is entertaining. After watching 28 Days Later, turn on Shaun of the Dead to make yourself laugh after feeling like you never want to leave your house again.
4
Invasion of the Body Snatchers (1956) & The Crucible (1996)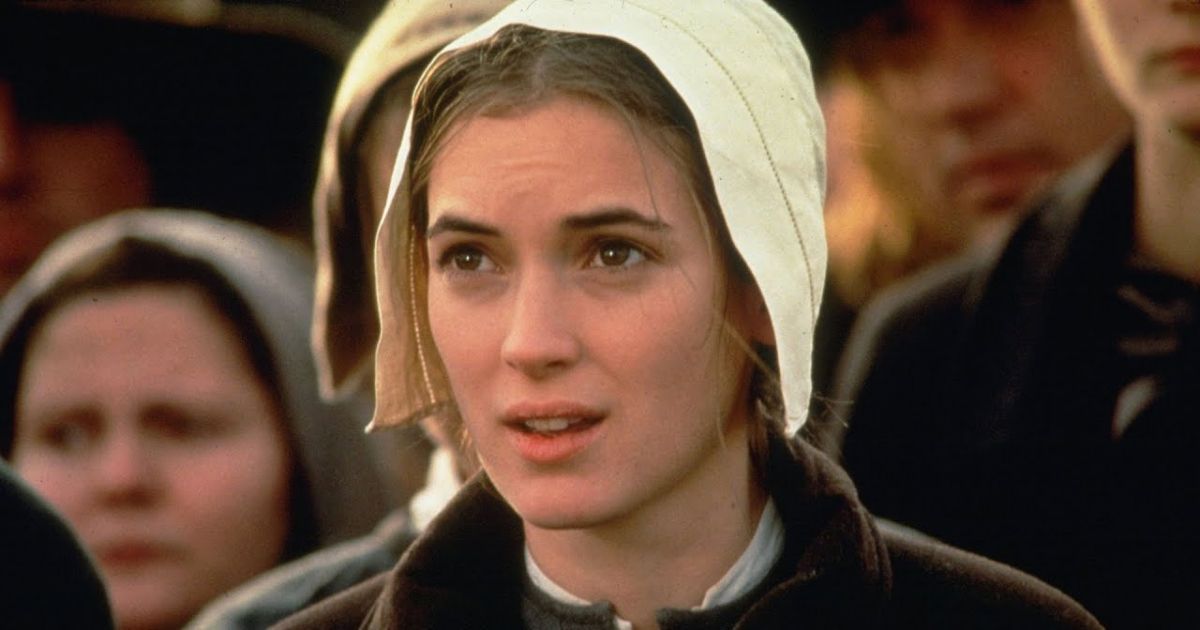 A doctor in a small town in Southern California is perplexed when patients begin to tell him that their loved ones are exhibiting strange behaviors that are leading them to believe they are actually imposters. In Salem, Massachusetts during the infamous witch trials of the 1690s, a teenage girl and her friends accuse the wife of the man she was having an affair with of witchcraft, sending the whole town into a frenzy of witch accusations.
On the surface, Invasion of the Body Snatchers and The Crucible have two completely different plots. The former is about aliens landing on Earth and taking the place of humans, while the latter is about the Salem witch trials. Nonetheless, both films are based on works of literature that are a commentary on the Red Scare and McCarthyism of the Cold War. During the 1950s, many Americans were afraid that their peers, specifically those in Hollywood, were secretly communists hiding in plain sight. There were many accusations of communism and treason during that time period, which is something that is seen in both films.
3
Do the Right Thing (1989) & La Haine (1995)
On the hottest day of the year in the Bedford-Stuyvesant section of Brooklyn, the hate and bigotry of a group of people living on one street slowly build until it explodes into violence in Spike Lee's Do the Right Thing. Taking place over the course of 24 hours, La Haine follows three young men as they saunter around the Parisian suburbs the day after a violent riot involving the prejudiced police.
Both of these films chronicle the lives of young people living in urban areas and dealing with the inevitable violence and bigotry that comes with living in these areas. The characters from both movies face racism and prejudice at the hands of authority figures and even from people they know. They also experience the desire to act on their buried violent thoughts. Watching these together will give you the American perspective on these issues as well as the European perspective on these issues.
2
After Hours (1985) & Good Time (2017)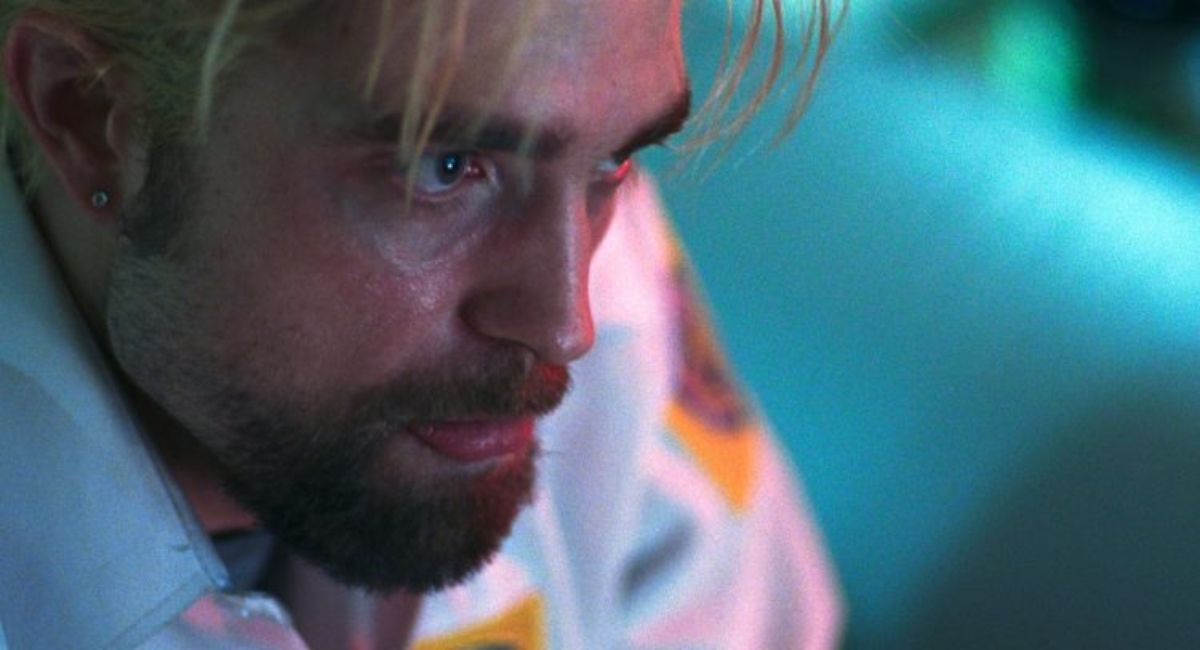 An average word processor in Manhattan has the worst night of his life when he agrees to meet up with a girl he met at a coffee shop in Soho in Martin Scorsese's underrated gem, After Hours. In the Safdie brothers' Good Time, Connie Nikas embarks on a twisted journey through the underbelly of New York City after a robbery gone wrong in order to free his brother Nick from jail.
Despite taking place a little over 30 years apart, the seedy shenanigans of New York at night are more or less the same. Paul Hackett encounters eccentric characters throughout his aggravating odyssey of Manhattan to meet up with the girl he met earlier that night. He even gets stuck in the molding for a sculpture and kidnaped in a van. Connie Nikas has to hide out in a random apartment with a teenage girl in order to avoid the police and winds up running from them in a closed-down amusement park. Both Paul and Connie have absolutely nightmarish nights in NYC.