Boyz n the Hood was released in 1991, 32 years ago. There's no reason why it should still resonate so much since it's basically an outdated movie about a group of African American kids trying to survive South Central LA in the '90s. Not everyone grew up in that part of society.
From a social perspective, identifying ourselves with what the director tried to tell is improbable. Just like Doughboy says at the end of the film: "I don't know, or don't show, or don't care about what's going on in the 'hood." Most of us are foreign to that world.
Boyz n the Hood transcends the simplistic take everyone may get at first. Yes, it's black cinema, and it's made with an absolute view of confidence and intimacy. Few films are able to transmit the essence of black society with so much realism.
However, director John Singleton's own version of a "coming of age" film about boys growing up in a lethal environment still hits with the force of a train at full speed. His testimony in the form of a very honest movie is so well constructed and scripted, that it's inevitable to feel like part of that world for almost two hours, regardless of the color of your skin, your age or gender, or where you were actually born. Thank you, John, wherever you are.
Growing up in South L.A.
Boyz n the Hood is not the typical movie about racial tension, or the prejudice related to violence in Los Angeles communities. It's a movie about a boy who inevitably becomes part of the neighborhood he grew up in. Maybe his father gives him the greatest advice ever, but it's his environment that models him beyond any class he can get in school or at home.
Related: Best Black Cinema of 2022
His friends are in a similar situation. Broken households are as common as shootings, and these become more frequent as the boys grow. One is more different than the other, but they will all face the same perils. Staying away is almost unnatural, and surviving becomes part of your life.
Clever Storytelling by a Filmmaker Who Always Knew What to Say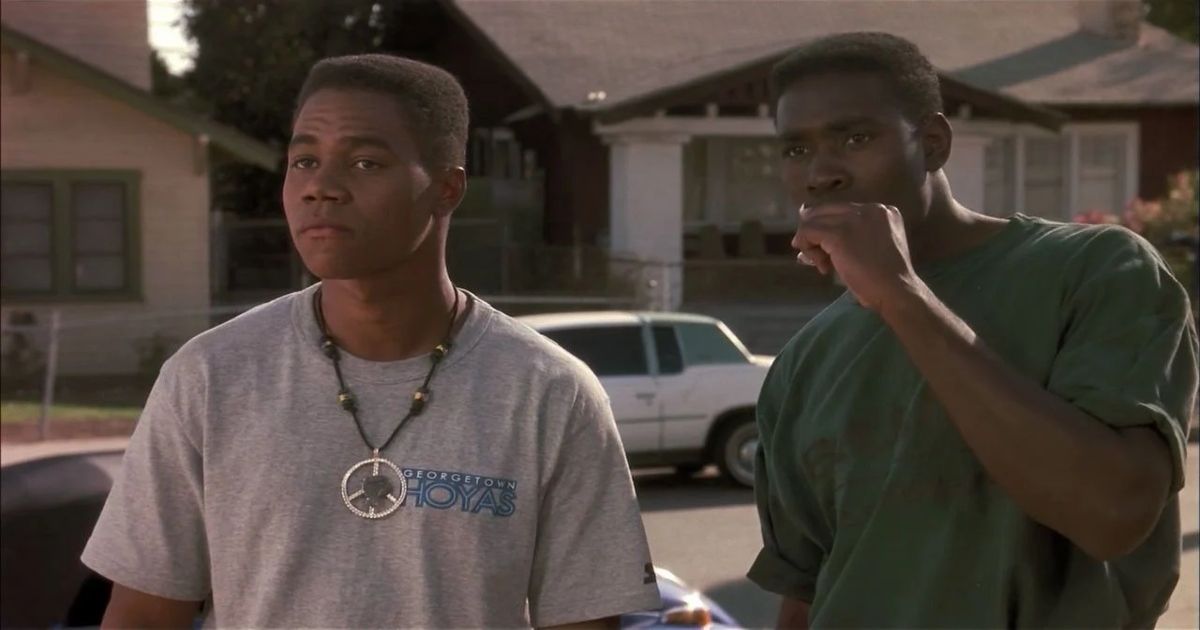 Singleton's epic debut in the director's chair is an honest rendition of a world that does not often portray humanity as a trait of its members. But the script he wrote is so attached to a meaning and spirit, that it's almost hypnotizing how he manages to stay on track to deliver a final statement. We know what he will say in the third act. It's no surprise that tragedy will arrive at some point.
Singleton doesn't approach a fixed storyline that will give redemption to someone. He empowers his characters with their own sense of survival. At one point, two teenagers hold themselves in an embrace that shouts desperation in a night filled with gunshots, helicopters and screams. They understand what they must do to overcome this. But they don't know yet if they will be able to survive every night in this hell infested with drug dealers, gangs and guns.
Related: Best Films About Troubled Youth
The universality of Singleton's consideration for Black communities is so tangible that the film becomes magnetic in its third act. It moves from the specificity of the subject to universal truths, and it's aided by powerful performances from Cuba Gooding Jr., Morris Chestnut, Ice Cube, Lawrence Fishburne, Angela Bassett, and Regina King.
The Debut of a Black Cinema Icon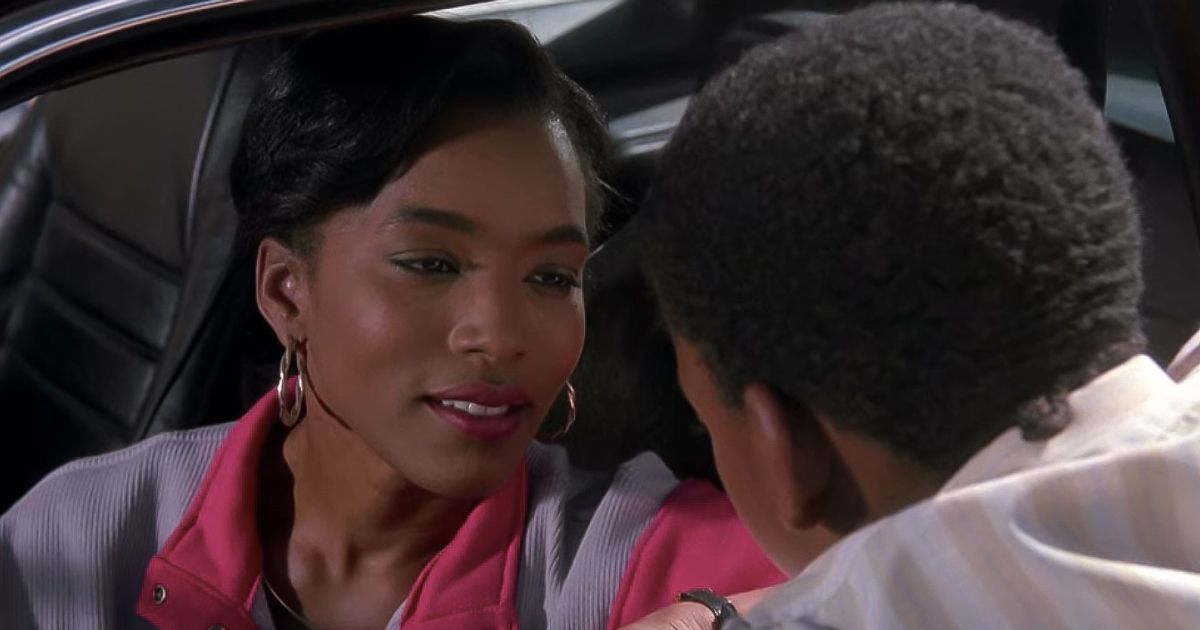 It's amazing how Singleton debuted with this movie when he was in his early twenties. It doesn't seem hard to do what he did, as it feels too natural. Singleton became the youngest person and the first African American filmmaker to be nominated for Best Director in the Oscars that year. The legacy is undeniable as he, alongside Spike Lee, inspired thousands of Black filmmakers who felt their stories were also worth adapting. Today, we are fortunate to be among some who took that inspiration and became filmmakers.
Singleton's legacy doesn't have to do with the capacity of making the film a believable piece. It has to do more with the need to declare thousands of stories waiting to be told and condensing them into one solid dramatic piece. Singleton had a voice, and he used it to make a movie about growing up in the bad side of town, one we almost had never heard of if it weren't for the fantastic rap songs we obtained in the '90s. Of course, Boyz n the Hood's soundtrack is as astounding as it is effective for the movie.
Black cinema in the '90s wasn't like it is today. General audiences expected violence and a different culture from it. The clichés were what people thought Singleton would show in his film. Singleton delivered up to a point, but he also spread a bigger message in the form of a compelling film that gave everyone an opportunity to have that conversation about an undeniable fact: Growing up is hard for everyone, but for others it's a matter of survival.
Boyz n the Hood is available to stream on Prime Video.