It seems like Liam Neeson was unsure about the iconic line his character uses in the action film Taken.
Liam Neeson is one of the most renowned actors in all of Hollywood. He has participated in iconic productions such as Schindler's List and Love Actually, and was part of successful franchises such as Star Wars and Batman. One of his most legendary moments, however, comes from the movie that made him the ultimate action star: Taken.
Directed by Pierre Morel, Taken follows an ex-Green Beret and ex-CIA officer called Bryan Mills, who attempts to build a closer relationship with his 17-year-old daughter, Kim. After being convinced to let her go on a holiday trip to Europe with her best friends, Bryan worries that Kim won't call him, until she finally informs him that some men entered the apartment and took her friend.
At that moment, Bryan informs his daughter that they will take her too. Once she is kidnapped, he travels to the old continent to start a relentless search that leads him to face a huge organized criminal group and the Paris police themselves, who seem to be aware of what happens on their streets, until he finds his daughter and rescues her.
When Kim is taken, Bryan talks to the kidnapper and recites the most iconic line from the movie: "I don't know who you are. I don't know what you want. If you are looking for ransom, I can tell you I don't have money. But what I do have are a very particular set of skills, skills I have acquired over a very long career, skills that make me a nightmare for people like you. If you let my daughter go now, that'll be the end of it. I will not look for you. I will not pursue you. But if you don't, I will look for you, I will find you, and I will kill you." But it seems that the actor was not very convinced by the speech.
Related: The Naked Gun Reboot Happening This Year Says Liam Neeson: 'There's Very Funny Stuff in it'
Liam Neeson on Why He Didn't Like the Taken Speech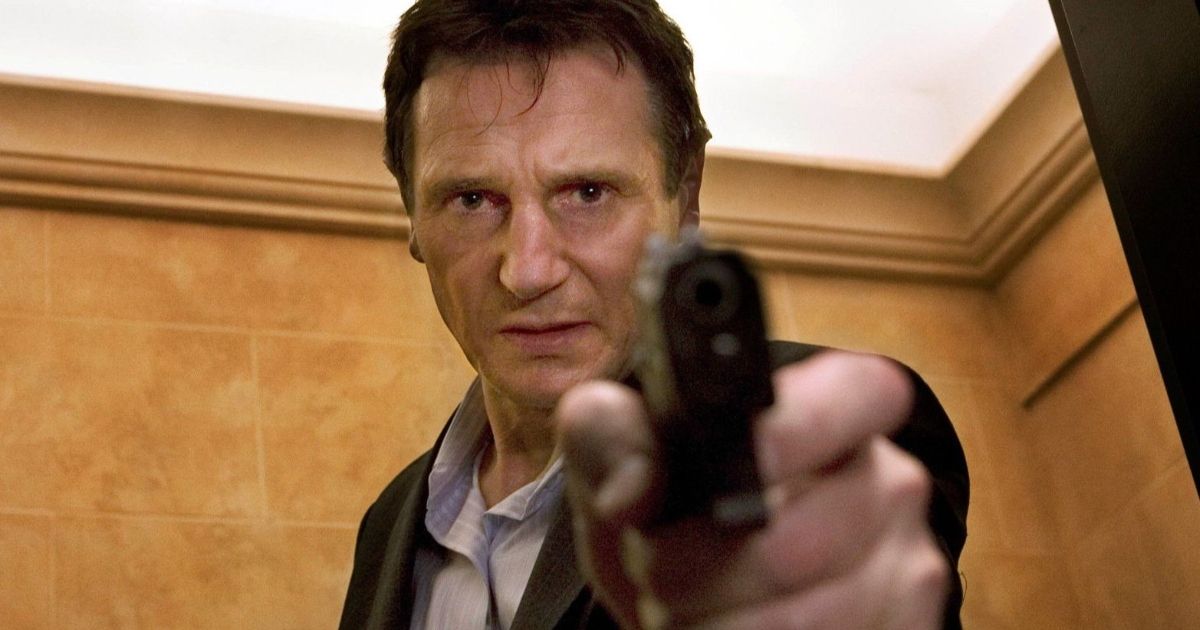 In a recent chat with Vanity Fair while promoting his latest film Marlowe, Neeson revealed why the line didn't convince him at first:
"I certainly did sound scary, but I thought it was corny. It was a cornball. I really did feel that. It's nice to be proven wrong."
The actor may not have found it shocking enough, but the phrase and his work on that film managed to establish him as an action hero, with a series of films similar to Taken (Unknown, Non-Stop, Run All Night and The Commuter, among others) and even a complete trilogy of that same story.
In the coming months, Liam will release Retribution, another movie with him doing everything he can to protect his family. The story follows Matt Turner, an American businessman living in Berlin who, while taking his children to school, receives a phone call where a mysterious voice warns him that his vehicle is packed with explosives. To protect his family and solve the mystery, Matt must follow the stranger's instructions and complete a series of tasks against the clock.