Editor's Note: The following contains some spoilers for Ant-Man and the Wasp: Quantumania.As a society, let's make one thing clear: Marvel knew exactly what they were doing with Kang (Jonathan Majors) in Ant-Man and the Wasp: Quantumania. The measured vocal tones, the mild gestures, the body language — even embracing the utter absurdity of Kang's classic green-and-purple costume in leather form takes a certain type of man. And that man, Kang the Conquerer, is fine as hell. Majors' first official performance as Phase 5's big bad (but not his MCU acting debut) is arresting for a mountain of reasons. What's absolutely, doubtlessly, the most important aspect at play in his performance, however, is how Kang joins a long line — a sacred line, if you will — of sexy Marvel villains.
Marvel's First Sexy Villain is Exactly Who You Think it Is
Even with a plethora of rogues' galleries to choose from, the MCU's villains have always been inconsistent quality-wise. The same can be said of the comic giant's Sexy Bad Guys offerings (although shaming personal taste isn't allowed here). Taking those factors into consideration, one must draw a conclusion based upon one singular baddie's impact, continued legacy, and the number of fan edits on TikTok alone: yes, everyone, we have Tom Hiddleston to blame. The internet's favorite boyfriend ruined millions of lives with the enigmatic sorcery he wove in 2012's The Avengers. Whatever inherent alchemical wizardry Hiddleston possesses, Loki's spell still holds us by our collective necks if how my entire theater row lit up like a gasping, shrieking Christmas tree over that familiar set of cheekbones during Quantumania's end credits teaser is any indication. The actor's culpability is deservedly earned; his vicious, half-wild performance had the world eating out of his hand. In the immortal words of a meme, how does it feel to be God's favorite, Mr. Hiddleston?
Indeed, a handful of Kang's traits invoke his Sexy Villain predecessor in ways too specific to be entirely coincidental. There's Kang's artful power pose upon his golden throne, which was (suspiciously) released as a still before Quantumania's release. He speaks with reserved quietness, his voice rolls like a thawing river's current, and with the barest of accustomed hand motions, Kang wields effortless control over powers too massive for mere mortals to comprehend. His steps are refined. His confidence is unshakable whereas Loki's arrogance was mostly a front to hide his insecurities, but each holds to their separate causes with absolute conviction.
RELATED:
Everything We Learned About He Who Remains and Kang in 'Loki'
Jonathan Majors' Kang is Both Terrifying and Seductive in 'Ant-Man and the Wasp: Quantumania'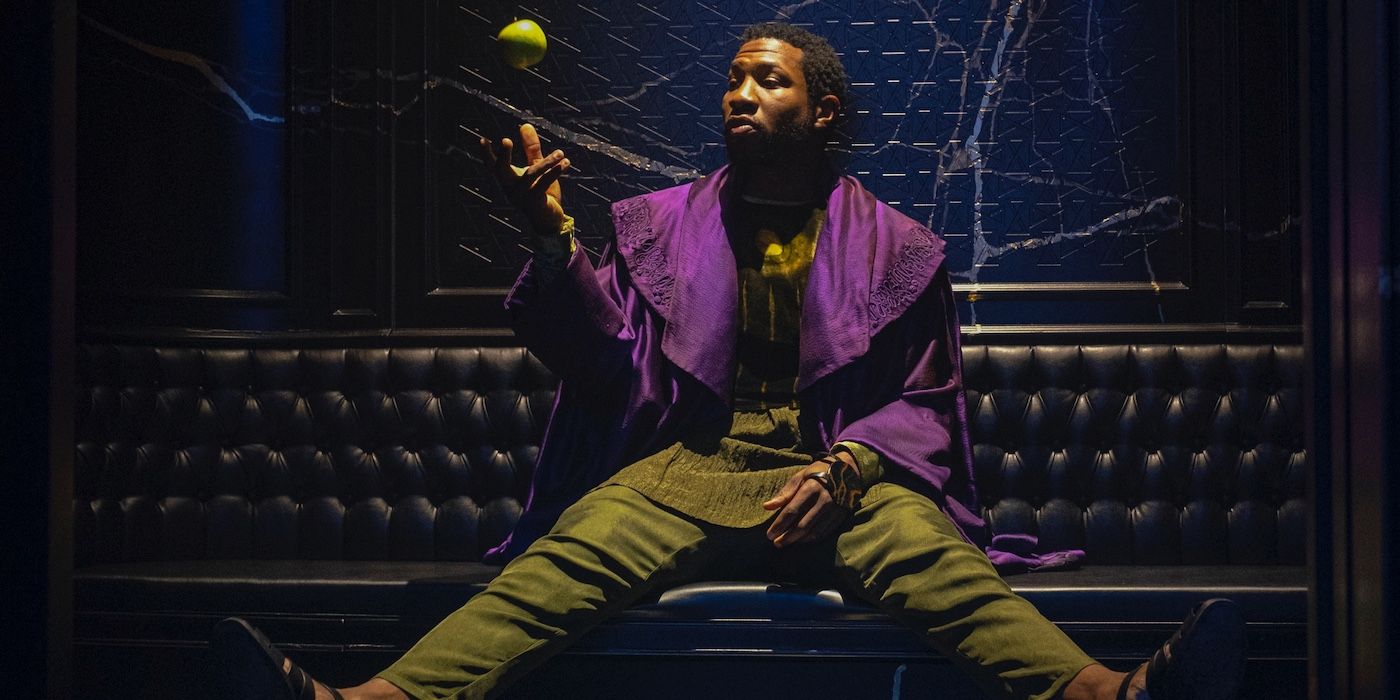 Yet rest assured, Kang is his own being. This is no carbon copy or a role phoned-in for a paycheck. Majors' performance is masterful and incomparable to past antagonists. He's captivating and charismatic, such a proficient manipulator it makes one desperate to keep faith in his gentle promises even after his identity's revealed. He's so kind and reasonable! To that point, beyond his commitment to his ultimate goal, Quantumania wisely doesn't show its hand regarding Kang's sincerity. Wondering where the lines blur between pretty lies and sincerity, especially where Janet Van Dyne (Michelle Pfieffer) is concerned, is a ponderance as delicious as a five-course meal. The dual matching scars etched like tears down his cheeks only enhance everyone's wavering uncertainty. (You cannot convince me that Janet and Kang didn't roll around in the proverbial subatomic hay. The woman deserved far better than Bill Murray's nonsense.)
A Sexy Villain must also serve as a legitimate danger because there's no fun otherwise. Quantumania (and the Loki Season 1 finale before it) establishes Kang as a peerless threat before audiences connect the Conquerer name to his face. Any possibility of that set-up mimicking a Wizard of Oz "weak man behind the curtain" moment is obliterated by moments like Kang telepathically flinging M.O.D.O.K. (Corey Stoll) into the wall and cutting off his breath because MODOK broke the rule of speaking Kang's name within earshot. These aren't whispers without follow-through but a breathtakingly viable threat. A threat that I humbly request destroy my existence. The moment he floats off the ground into his re-assembling costume, arms held wide? Gosh dang.
From Loki to Kang: When Did This Become the Marvel Norm?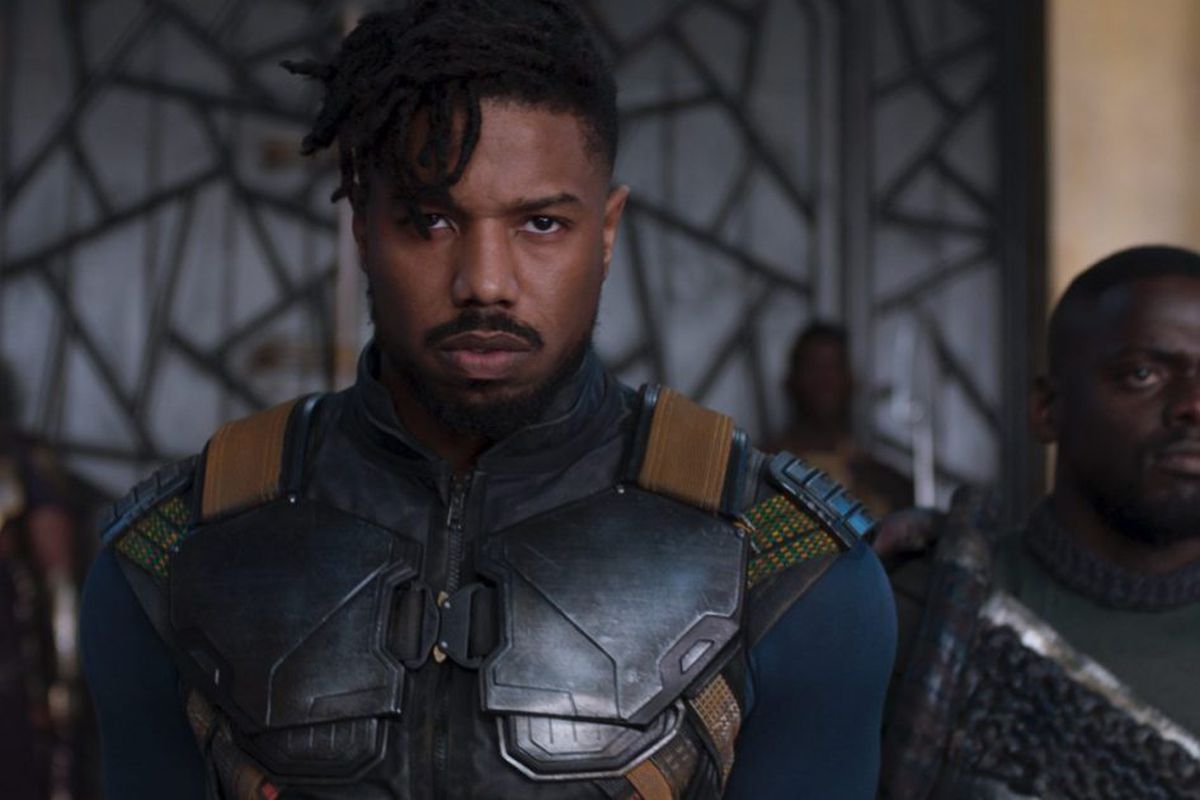 Two especially prosperous times in Marvel's history facilitated the Loki-to-Kang pipeline. In what feels like a coordinated attack, Marvel first dropped Thor: Ragnarok and Black Panther back-to-back then Black Panther: Wakanda Forever and Quantumania back-to-back (with one vital Sexy Villain Blip in between). As one of the MCU's only female antagonists, portrayed by one of the generation's most indomitable talents, Cate Blanchett's graceful, scenery-chewing Hela was a vision of green vengeance. Appreciation for her deathly assured confidence translates into "my queen, please stab me." Killmonger (Michael B. Jordan at the height of his rising fame) remains the Marvel performance to beat — but forget that, remember when his shirtless scene was so poppin' that a girl shattered her retainer in awe? Director Ryan Coogler went even further with Wakanda Forever's Namor (Tenoch Huerta). Same as Quantumania with Kang, Coogler knew precisely what he was doing and did it without mercy. Because of course an antihero in just a green Speedo and ankle wings is torridly alluring and spawns a legion of individuals volunteering with Katness Everdeen-like intensity to join him in burning the world. (Cooger wasn't playing with that tension between Namor and Shuri, either.)
And long before he took up the Ten Rings as the fallen-from-grace Wenwu, legendary Hong Kong actor Tony Leung Chiu-Wai was dubbed "the man who acts with his eyes." That unfairly sultry gaze left his co-star Fala Chen "blushing" like a teenage schoolgirl on set. After Marvel released a teaser still of Leung and Chen's fight-scene-as-love-scene moment, Chen's husband joked, "If only my wife would look at me like this." (How does a girl resist a bad boy who gives up his thousand years of Machiavellian rule to become an actual daddy? She doesn't resist. Good for her, she's living the dream.)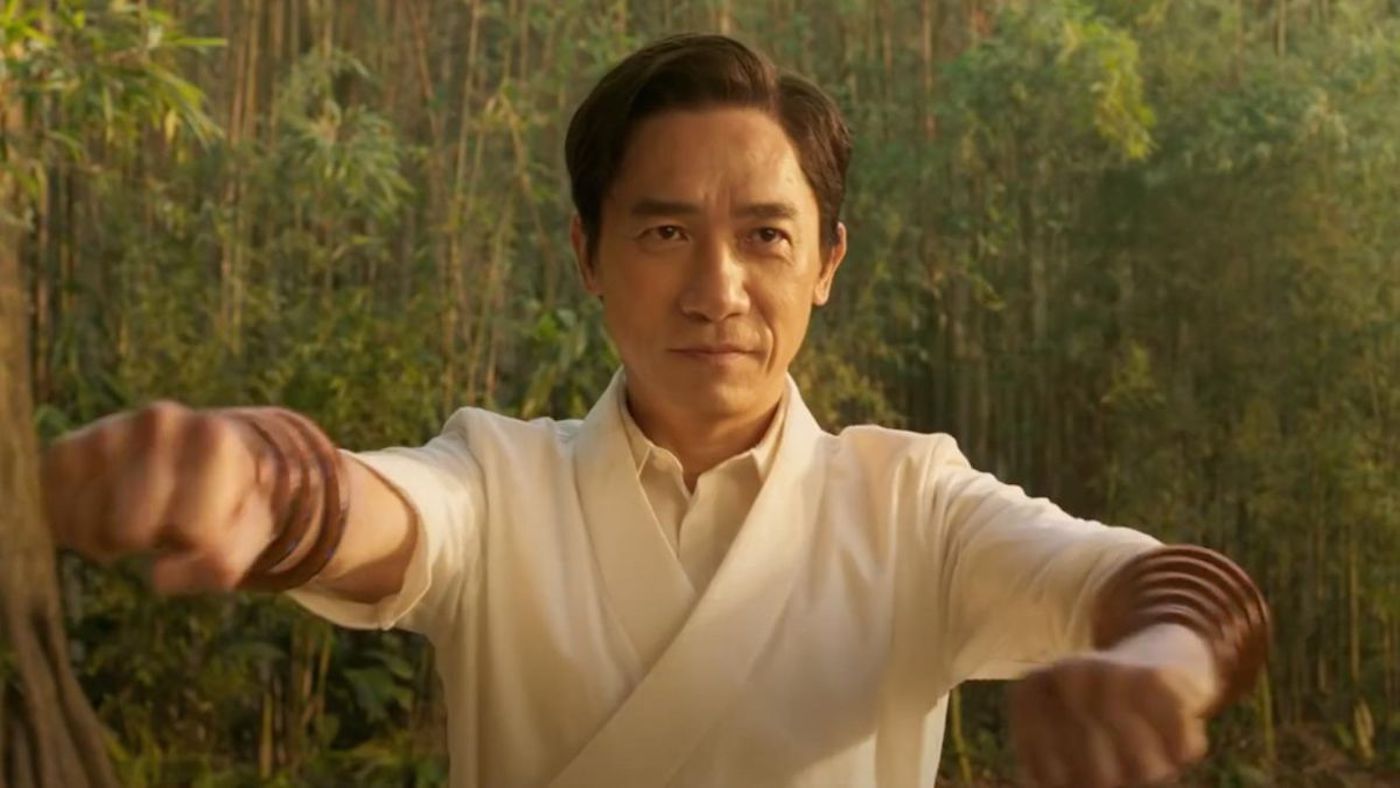 As for villains that don't hold as much cultural infamy, there are plenty of options. Mordo (Chiwetel Ejiofor) hasn't released his truest deepest baddie energy yet, but his forearms are impressive enough to rival Wenwu's rolled-up shirtsleeves action. Robert Redford (Alexander Pierce, Captain America: The Winter Soldier) was a heartthrob incarnate in his heyday, and many an oddball teen was infatuated with James Spader pre-Age of Ultron. You don't cast Mads Mikkelsen (Kaecilius, Doctor Strange) and Lee Pace (Ronan, Guardians of the Galaxy Vol. 1) without evil intent upon your audiences' blood pressure, either, even though both actors' makeup managed the miraculous and reduced their respective attractiveness.
Will We Ever Truly Fear Marvel Villains? Sexy Says: No
We're supposed to fear any of these villains? I didn't get the memo. If Marvel doesn't cease this train of beautiful people doing horrible things, then they have just one mission going forward, should they choose to accept it: ensure Doctor Doom is a sexual force of world-obliterating nature. If Marvel doesn't make that Latverian accent worth the wait, they're cowards. If villain bad, why hot?
Read More About 'Ant-Man and the Wasp: Quantumania':