The success of a comedy film often rests on the shoulders of its lead actor, who brings their unique brand of humor to the screen. Over the years, there have been many comedy stars whose movies never fail to tickle our funny bones. From physical comedians who use their bodies to tell a joke to witty humorists who deliver clever punchlines, these stars have mastered the art of making audiences laugh.
Whether you're a fan of slapstick, satire, or sarcasm, the movies of these comedy legends are sure to bring a smile to your face. Here are ten stars whose comedy films are always funny.
10
Jim Carrey
Jim Carrey is a comedian, impressionist, actor, producer, and screenwriter who has reinvented himself throughout his career. Carrey appeared in a few minor supporting roles in the 1980s, and it was in 1994 that he became a movie sensation. He appeared as the titular hero in The Mask (1994) and Ace Ventura: Pet Detective (1994) and as one of the stars of Dumb and Dumber (1994). Carrey plays unique characters in each case, portraying different traits in his comedic style. The film Dumb and Dumber allowed him to display his wacky slapstick, Ace Ventura attracted younger audiences, and The Mask proved he could personify a comic book character.
Carrey is also well known for his comedic roles in The Cable guy (1996), Bruce Almighty (2003), Ace Ventura: When Nature Calls (1995), Liar Liar (1997), and How the Grinch Stole Christmas (2000).Although he is well known for his larger-than-life personality, Carrey can star in roles with real depth. He is acclaimed for his serious roles in The Truman Show (1998), Man of the Moon (1999), and Eternal Sunshine of the Spotless Mind (2004), but still managed to remain amusing in the three films.
9
Adam Sandler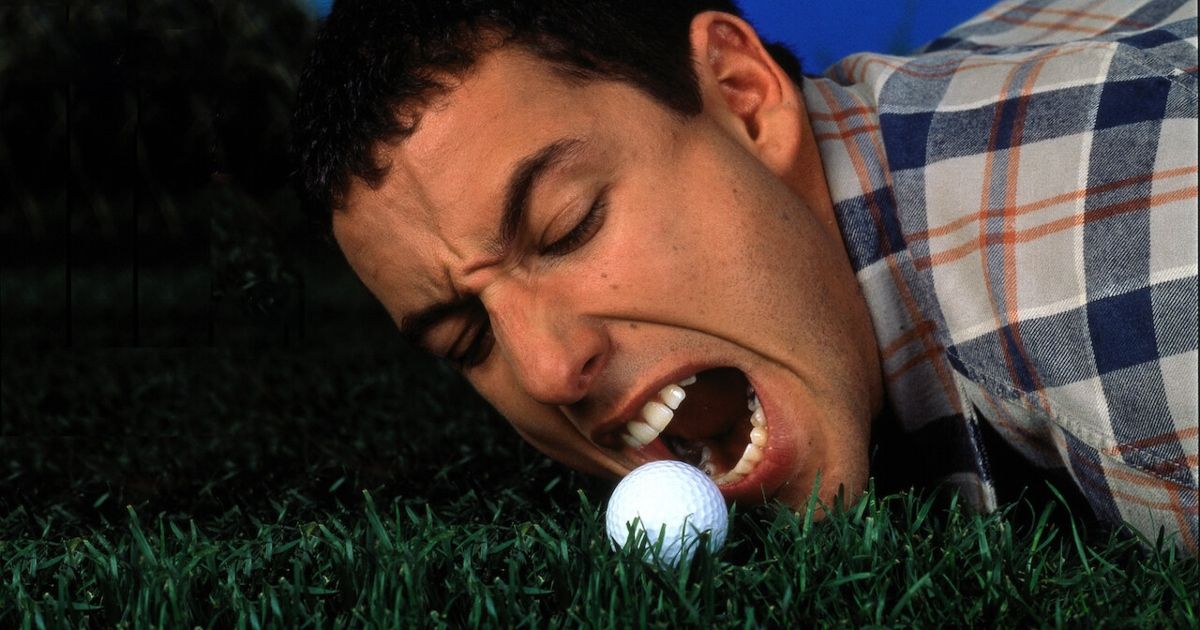 Adam Sandler is an American actor, comedian, film producer, and screenwriter. His acting career began when he was cast in Saturday Night Live. Afterward, he went on to star in numerous Hollywood films that cumulatively grossed over 2 billion dollars at the box office. Sandler is well known for his comedic roles in many films, including Billy Madison (1995), Happy Gilmore (1996), Big Daddy (1999), Mr. Deeds (2002), Grown Ups (2010), Just Go with It (2011), and Hubie Halloween (2020). He also voiced Dracula in the Hotel Transylvania Franchise (2012-2018).
There is no doubt that Adam Sandler is hilarious; he is even primarily known as a comedic leading actor. It is the most comical thing possible when Adam Sandler has the proper role and the right movie. Happy Gilmore, Billy Madison, and Big Daddy are perfect examples of this. He has received several accolades throughout his career, including a Golden Globe Award and nominations for three Grammy Awards.
RELATED: 10 Comedy Movies That Are Even Funnier the Second Time Around
8
Eddie Murphy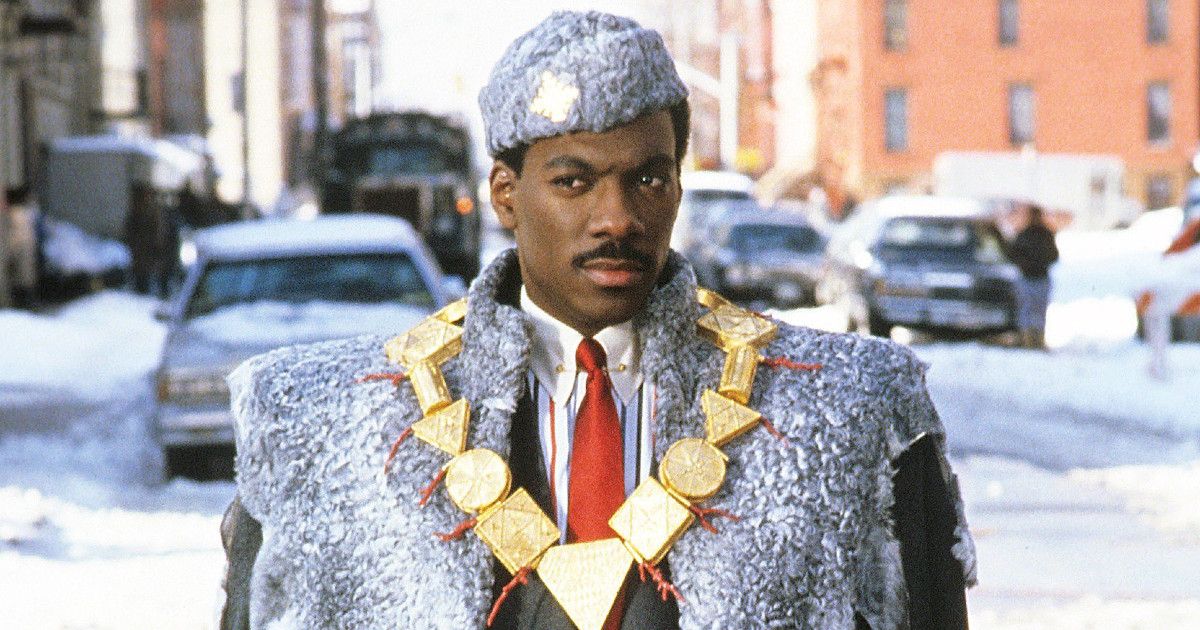 Eddie Murphy is an American comedian, actor, writer, producer, and singer. Murphy was a regular cast member on Saturday Night Live from 1980 to 1984 and later went on star in numerous Hollywood comedies. Murphy started his acting career in various minor roles and was given his first leading role in Beverly Hills Cop (1987), where his performance as Axel Foley was hilarious and unforgettable. He is also not afraid of putting on makeup; for example, in the comedy Coming to America (1988), he amusingly depicts four characters all masked by different makeup while showing the versatility of his comedic style. With his larger-than-life presence, Murphy is responsible for some of the most remarkable comic acting of all time.
His top-rated film is Dolemite is My Name, where he plays the affectionate Rudy Moore, and audiences feel he deserved an Oscar nomination for that role. He has also received critical acclaim for his role in the sequel Coming 2 America (2021). Other films he is famously known for include The Nutty Professor (1996), Norbit (2007), Imagine That (2009), DR. Dolittle (1998), and DR. Dolittle 2(2002). He also voiced the donkey in Shrek Franchise (2001-2007).
7
Bill Murray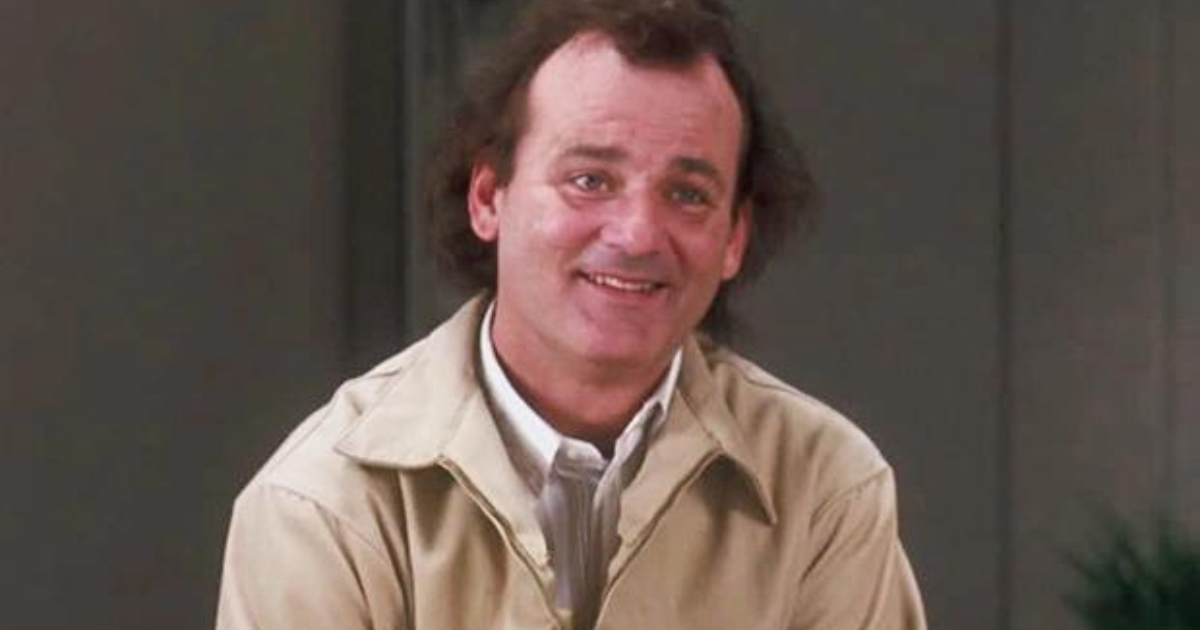 Bill Murray is an American comedian and actor. He was a cast member of Saturday Night Live from 1977-1980 and is one of the earliest breakout stars of the show. Murray started his career by collaborating with directors Harold Ramis and Ivan Reitman and got his breakout role in Reitman's film Meatballs (1979). However, his role in the action-comedy Ghostbusters (1984) made Murray an international sensation, earning him a Golden Globe nomination, and fans were anxious to see Murray return to the franchise. He went on to star in some of the most influential comedies of this generation, and his inventive characters and deadpan humor made him a national icon in the world of comedic films. Murray is one of the few comedy stars who have been able to reinvent himself in his acting career, and due to this, he is still an exciting cinematic presence to date.
RELATED: 15 Best Comedy Movies of 2021
6
Robin Williams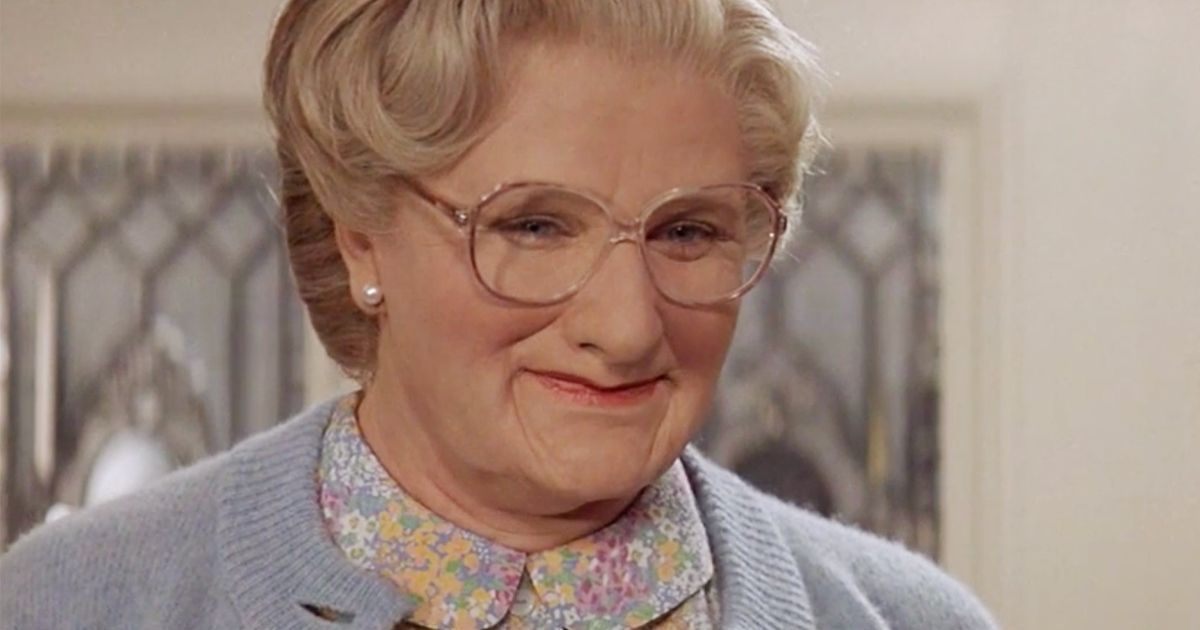 Robin Williams was an American actor, impressionist, and comedian famous for his improvisational skills and the variety of characters he depicted in comedy films. He started his acting career as a stand-up comedian in Los Angeles and San Francisco in the mid-1970s and was a heartwarming creative presence loved by many audiences of all ages. Williams' first leading movie role was in Popeye (1980), and he went on to star in many comedy movies, including Hook (1991), Jumanji (1995), and Mrs. Doubtfire (1993) that were suitable for the whole family, not only children. Williams has also voiced films such as Happy Feet (2006), Aladdin (1992), and Robots (2005). He was one of the film industry's most creative forces and is considered one of the greatest comedians of all time. Unfortunately, Williams died in 2014.
5
Will Ferrell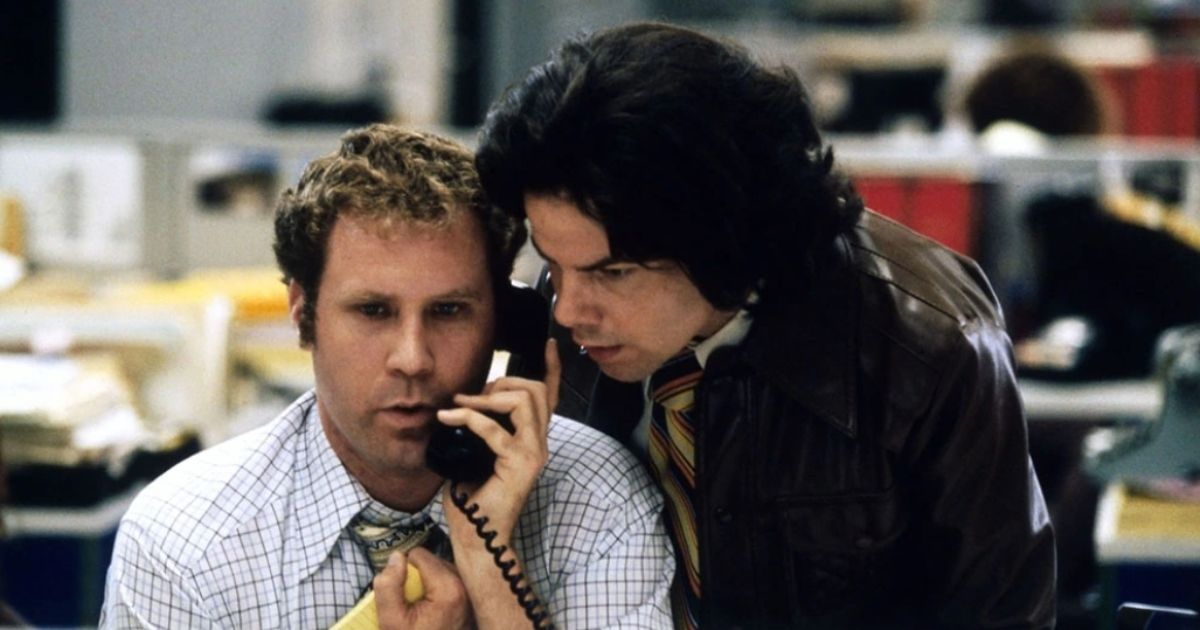 Will Ferrell is of the biggest movie stars to have gotten their start on the comedy series Saturday Night Live and has subsequently played the lead role in some of the most beloved and funniest comedies of the 21st century. He is well known for his comedic roles in films such as Step Brothers (2008), Elf (2003), Anchorman: The Legend of Ron Burgundy (2004), Wedding Crashers (2005), Talladega Nights: The Ballad of Ricky Bobby (2006), Land of the Lost (2009), Zoolander (2001) and Semi-Pro (2008).
The films proved Ferrell has different comedic styles and can bring on laughs regardless of the comedic challenge. He also voiced two characters in The Lego Movie (2014), his highest-rated movie on Rotten Tomatoes. Throughout his comedic career, he has received several accolades and nominations, winning the Kids' Choice Award for Favorite Movie Actor, among others. In the British GQ Men of the Year Awards, Ferrell was named the best comedian of 2015.
4
Ben Stiller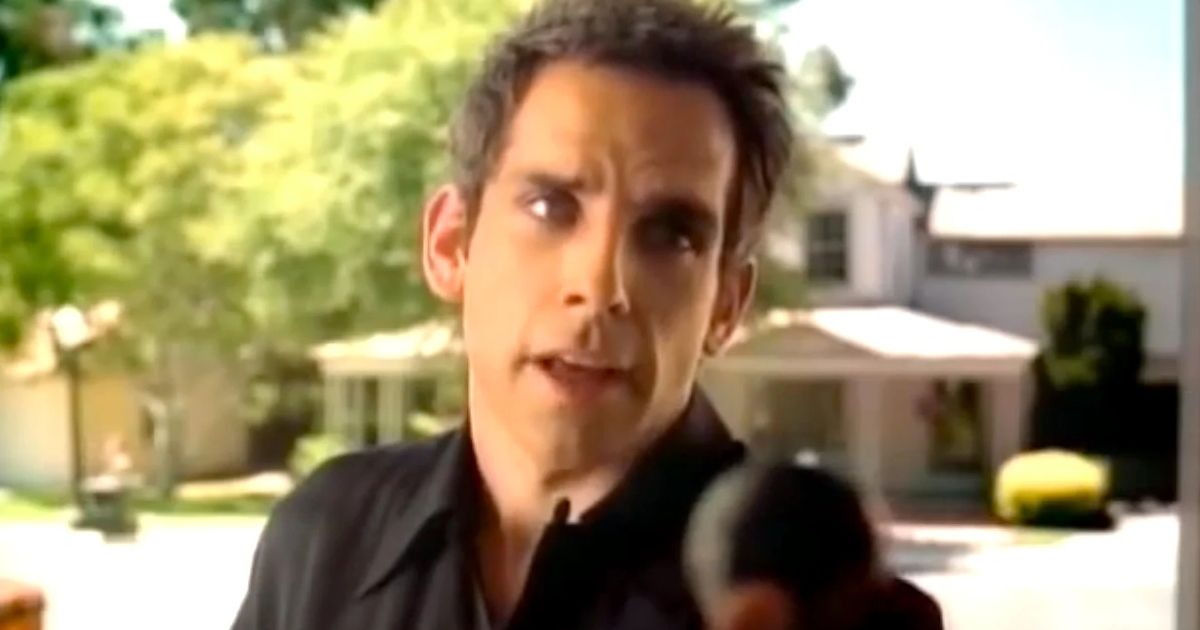 Ben Stiller was born into a life of show business and comedy. He followed his parents' footsteps and has been going strong in movies since the early 1990s. His breakout role was in the television series The Ben Stiller Show (1990-1991, 1992-1993), which he also created. Stiller then transitioned to acting, with Reality Bites (1994) being his first movie. His other films include Cable guy (1996) and Flirting with Disaster (1996), and he received critical acclaim for his role in the comedy, There's Something About Mary (1998).
In the 2000s, Stiller starred in several successful comedies, most notably Along Came Polly (2004), Meet the Fockers (2004), Dodgeball: A True Underdog Story (2004), and Zoolander (2001). He also directed and starred in the legendary comedy Tropic Thunder (2008), which contained a vast cast of A-list celebrities. Stiller also lent his voice to Megamind (2010). He has received several accolades and nominations throughout his comedic career, including two Primetime Emmy Awards nominations.
RELATED: Best Comedies of 2022, Ranked
3
Steve Carell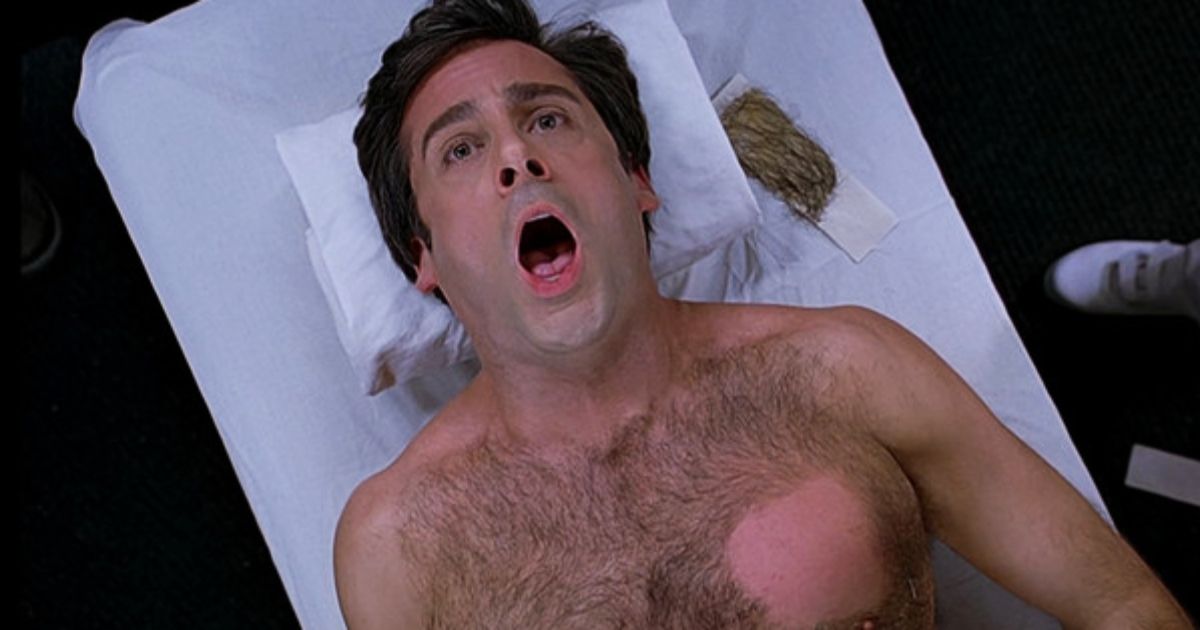 Steve Carell is one of America's most versatile comics. He first gained recognition as a correspondent on the popular news show parody The Daily Show. In the end, Carell used his deadpan humor to build his acting career and crossed into high-profile television shows and films. He got supporting roles in Anchorman (2004) and Bruce Almighty (2004), where he proved to be an excellent comedic actor. He is well known for his comedic role in The Office and was recognized by life magazine as America's Funniest Man.
Carell has also had leading roles in several comedy movies, including The 40-Year-Old Virgin (2005), Get Smart (2008), The Way, Way Back (2013), The Legend of Ron Burgundy (2004), Crazy, Stupid, Love (2011), and Evan Almighty (2007). He also lent his voice to several films, including the Despicable Me franchise (2010-2017) and Over the Hedge (2006). However, in the 2010s, Carrell began to shift into more dramatic roles but still has many funny comedy movies to his name.
2
Steve Martin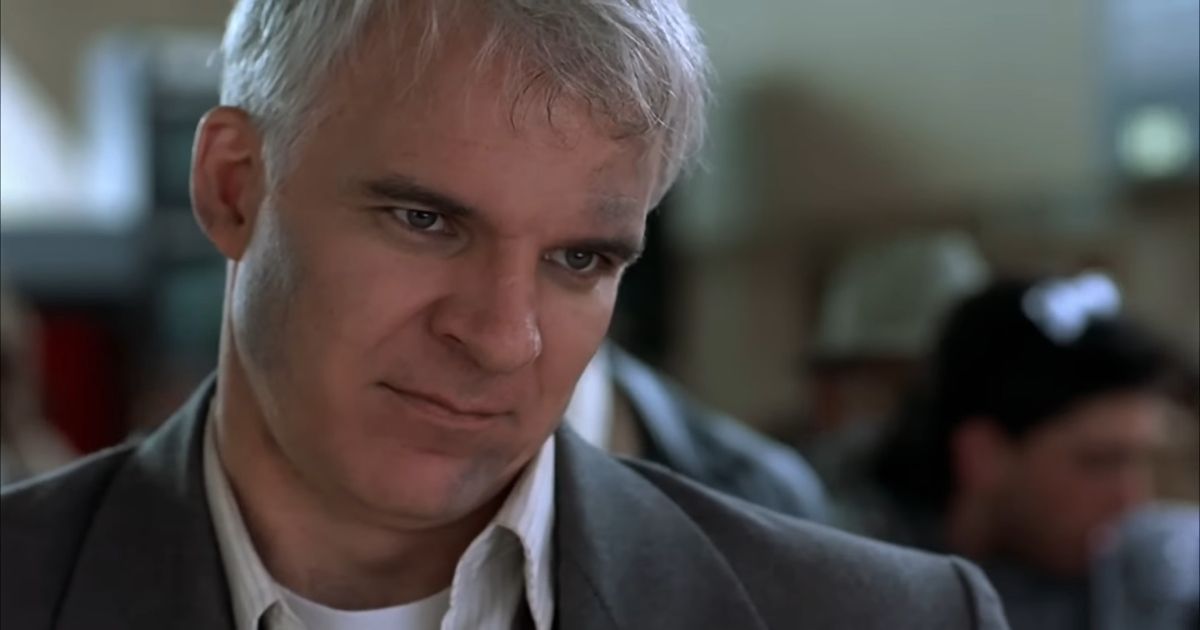 Steve Martin is an American comedian, actor, author, writer, musician, and producer. He first came to the public scene in the 1960s as a writer for The Smothers Brothers Comedy Hour. Martin then ventured into stand-up comedy and burst into the scene with one of the most unique characters ever created. He single-handedly changed the face of comedy before retiring in the 1980s to focus on movies.
Since then, Martin has starred in some of the funniest movies of all time, including Planes, Trains, and Automobiles (1987), The Jerk (1979), Dirty Rotten Scoundrels (1988), Roxanne (2017), Three Amigos (1986), Dead Men Don't Wear Plaid (1982) and L.A. Story (1991) among others. Throughout his comedic career, he has received several accolades and award nominations, including five Grammy Awards.
1
Zach Galifianakis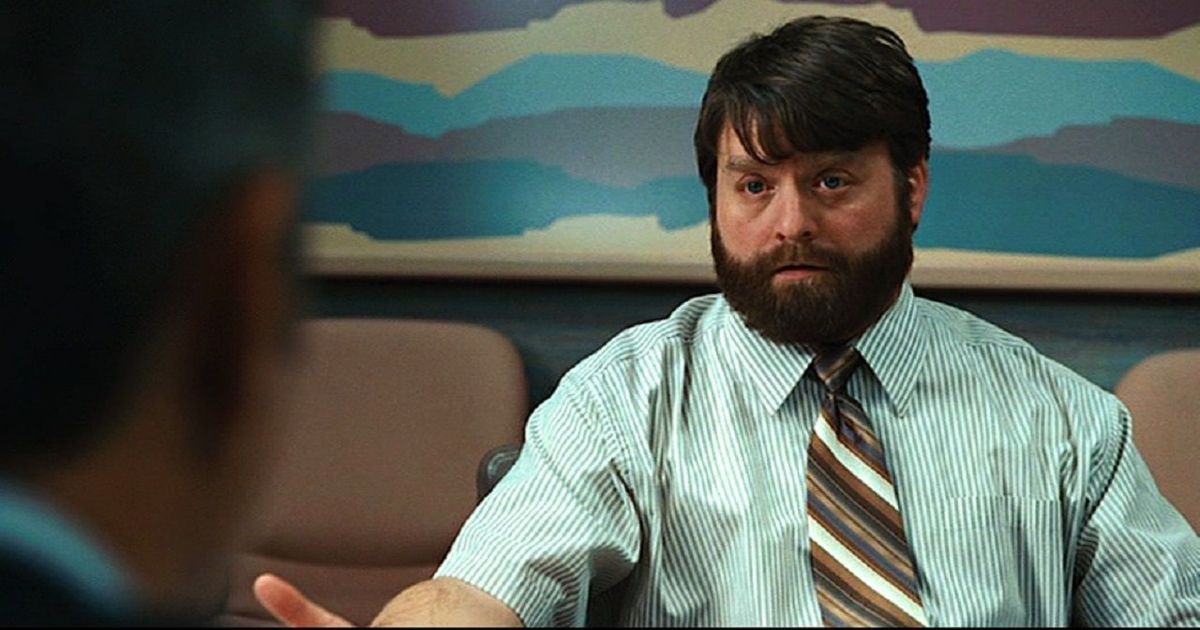 American actor and stand-up comedian Zach Galifianakis is popularly known for his role in the unexpected summer smash The Hangover (2009). Before his outburst in the mainstream, Galifianakis was a stand-up comedian, and his acts featured a lot of absurdists and self-deprecatory humor. Zach also played minor roles in several quirky films, such as Being John Malkovich (1999) and What Happens in Vegas (2008). Since his role in the Hangover, Galifianakis went on to appear in other high-profile comedies such as The Hangover Part II (2011), Due Date (2010), The Campaign (2012), and Dinner for Schmucks (2010), all of which made him one of the greatest comedy stars. He has also lent his voice to characters in animated films such as The Lego Batman Movie (2017), The Bob's Burgers Movie (2022), Puss in Boots (2011), and Missing Link (2019).