The award-winning HBO series is coming to an end.
Succession's upcoming fourth season will mark the show's final installment, according to The Hollywood Reporter. Jesse Armstrong, the show's creator and showrunner, had been teasing the idea of ending the series in the past, mentioning that he preferred for the story to "go out sort of strong" instead of producing an additional fifth season. The creator began to toy around with the direction he wanted Succession to take after the conclusion of its second season back in 2019. The decision to end the show with its upcoming fourth season was finalized during a meeting with all of the series' writers in the final months of 2021.
Earlier this week, one of the show's main stars, Jeremy Strong, said during an interview that leaving the role of Kendall Roy would "feel like death, in a way," when asked about the possibility of Succession reaching its conclusion. That idea was just confirmed to be a reality, as Strong will reprise the role one last time in the episodes that begin dropping weekly on HBO and HBO Max starting on March 26. The actor will be joined by his co-stars from previous seasons, including Kieran Culkin playing the role of Roman Roy, Sarah Snook reprising the role of Siobhan Roy and Brian Cox returning to play their father, Logan Roy.
The fourth season of Succession will deal with the conflict of the sale of media conglomerate Waystar Royco to tech visionary Lukas Matsson (Alexander Skarsgård) and the effects it has on the Roy family and their personal relationships. There are plenty of issues to be resolved from previous episodes, such as Tom (Matthew Macfadyen) deciding to side with his father-in-law, Logan, instead of his wife, Shiv. The power struggle between the Roy siblings and their father has shaped their industry ever since Succession's first season, making fans very excited to finally learn the fate of one the biggest media conglomerates in the world.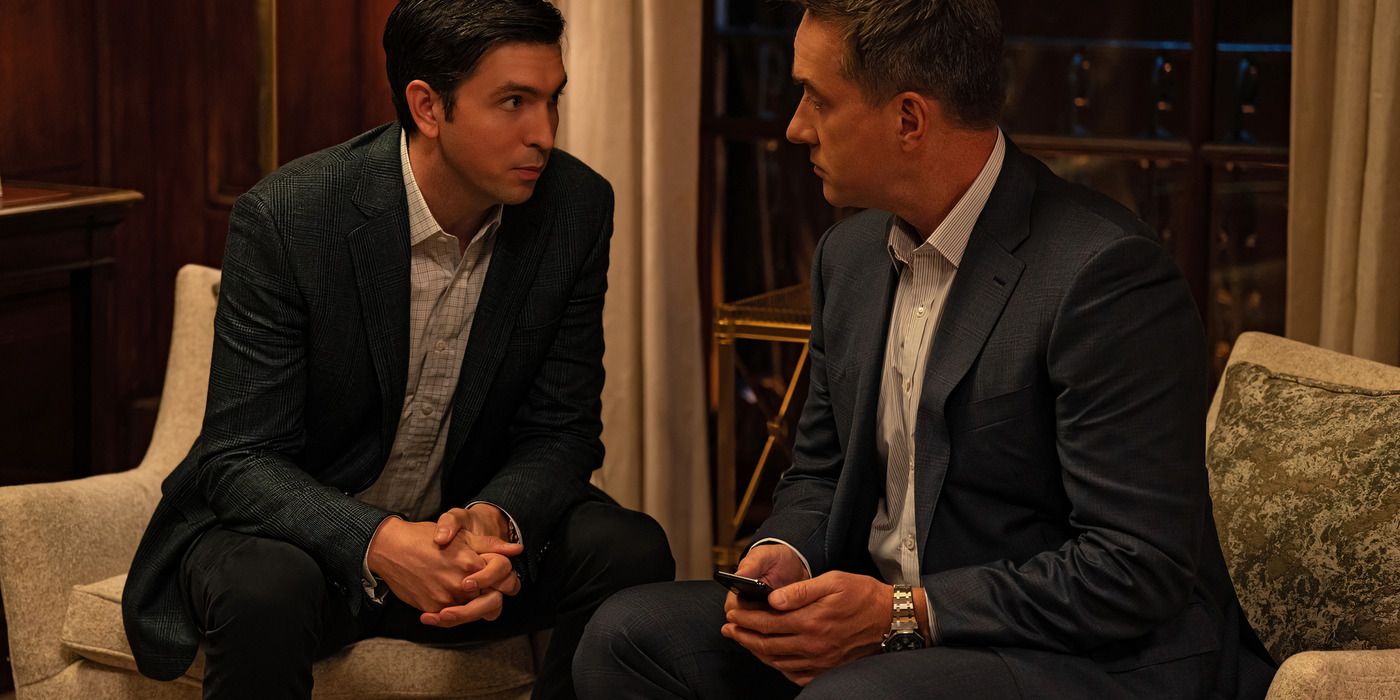 RELATED: 'Succession's Nicholas Braun Says Writing for Season 4 Is "Next Level"
Succession Will Leave Behind an Impactful Legacy
Succession has earned 48 Primetime Emmy Awards nominations over the course of its three seasons. It won the Primetime Emmy Award for Outstanding Drama Series for two years in a row, while their debut season was also nominated for the prize back in 2019. Matthew Macfadyen also won an Emmy Award for his performance as Tom Wambsgans during the Season 3 episode titled "All the Bells Say." There's no denying the impact Succession made during the last couple of years, serving as HBO's flagship series after the conclusion of Game of Thrones. Time will tell if the upcoming episodes will receive the same enthusiastic reception their predecessors did.
The final season of Succession premieres on HBO and HBO Max on March 26. Read up on everything we know so far on the final season here, and check out the trailer for the installment below: