While the main pull for Sabrina the Teenage Witch was Melissa Joan Hart, an added plus for fans was the cavalcade of stars who would pop up on the sitcom, including everyone from Britney Spears to I Dream of Jeannie's Barbara Eden. However, before the teenage witch was entertaining viewers weekly, it was a cable TV movie. As more fans have discovered the TV movie, they've spotted a pre-Two Guys and a Girl fame Ryan Reynolds. Unbeknownst to viewers, Hart and Reynolds were an item while filming the first Sabrina the Teenage Witch movie. And while many were surprised to realize this, I'm more shocked by the Deadpool star's '90s hair.
The sitcom vet opened up about the mutual attraction between her and Reynolds while reminiscing about her acting career, including why she almost lost her role on the TGIF sitcom, on the Hey Dude… The 90s Called! podcast (opens in new tab). She also recalled watching Nickelodeon before securing her breakout role on Clarissa Explains It All. Thinking about her Nick days led to her recalling a forgotten Nick series Fifteen, which served as Reynolds' acting debut, and caused her to dish about her relationships on that shoot, which included a short fling with the now extremely famous actor.
It's not hard to see why the two actors had a fling while filming the original TV movie. They were two young and attractive people filming a small movie away from the Hollywood spotlight. Who wouldn't take advantage of the opportunity? Luckily, Hart was able to date both co-stars at separate times without facing rumors or backlash compared to today's stars. Unfortunately, Reynolds and other co-stars from the Showtime TV movie didn't carry over to the sitcom adaptation. Ironically, the show she mentioned almost led to Reynolds quitting acting altogether.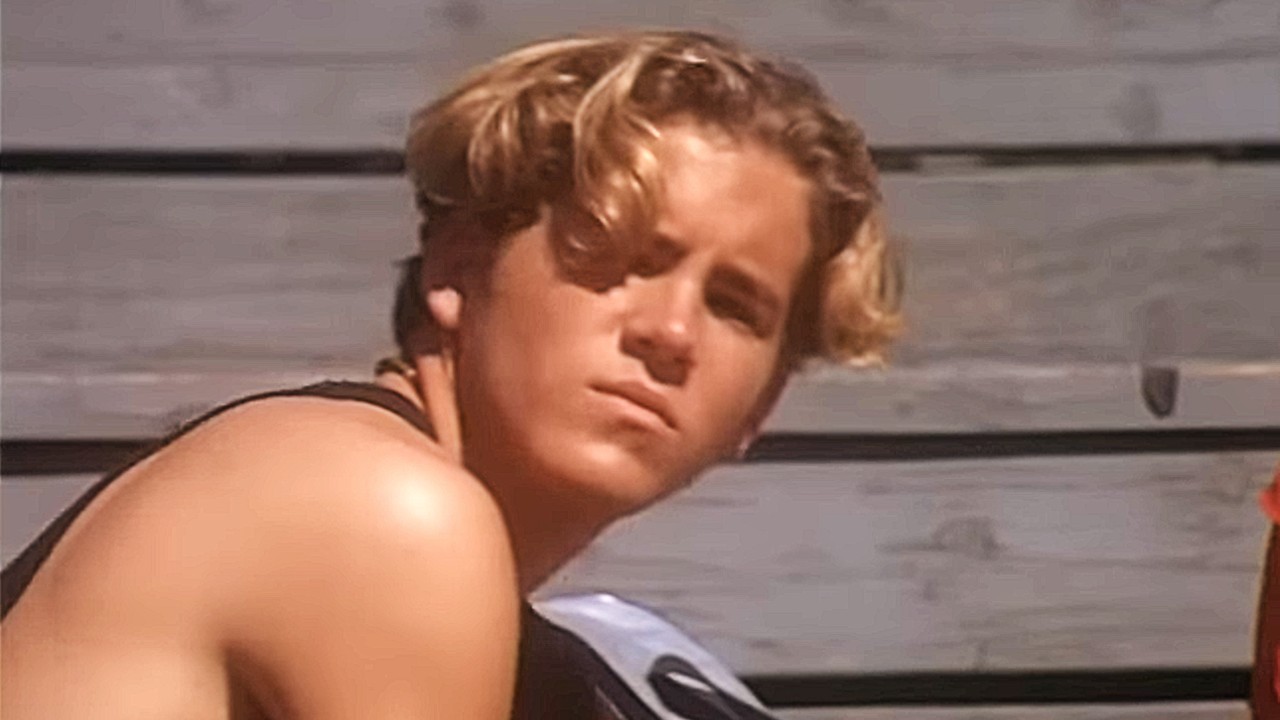 Luckily, Ryan Reynolds kept acting and became one of Hollywood's most bankable stars since the TV movie. However, I couldn't help but think about his mid-90s hairstyle. He was sporting blonde highlights on his dirty blonde tresses with side bangs created by a middle part. His whole look symbolized the 1990s. The Deadpool star still favors himself just with a fuller face and less facial hair. However, his hairstyle was typical for many young actors during the 1990s with Mark-Paul Gosselaar and James Van Der Beek sporting the same look weekly. However, since the Free Guy star has had the same look for so long now, I couldn't help but be taken aback by this hairstyle. 
Reynolds has starred in multiple hit films, including the Deadpool franchise and Free Guy. That's not to say Melissa Joan Hart peaked with Sabrina though, as she's starred in multiple TV and film projects since then, including the Freeform sitcom Melissa and Joey and Drive Me Crazy. If you want to see how Reynolds and Hart's onscreen relationship plays out, watch the cable movie through a Peacock subscription. Once you're done with the pilot movie, check out Sabrina the Teenage Witch through a Paramount + subscription, and be sure to stay tuned to the 2023 movie schedule to see what the actors have coming up next.