Invincible's creators have shared their thoughts on what would happen if Homelander from The Boy were to meet Invincible or Omni-Man.
Who would come out on top in a battle between Prime Video's mightiest superheroes? On one side, you'd have Homelander, the powerful but dastardly "Supe" played by Antony Starr in The Boys. Meanwhile, the animated series Invincible features a more legitimately heroic superhero who may prove to be a formidable foe to Homelander. Who might win is debatable, and even the creators of Invincible say it can go either way.
Invincible is based on the comic book series by Robert Kirkman, Cory Walker, and Ryan Ottley. The three had a discussion on potential fights involving Invincible for a new video posted to YouTube by Skybound. Ottley first comments on how he's already imagined a fight between Homelander and Omni-Man, Invincible's much more powerful father. He previously posted artwork of that battle online, revealing that Omni-Man wins that one pretty handily.
The others agree that Omni-Man would defeat Homelander, but it's a different story when it comes to Invincible. Walker says that the answer depends upon what time in Invincible's development that the hypothetical battle happens.
"Are we talking end of series Invincible? Because then that is also, no doubt, Invincible," Walker posits.
"So I've actually talked to (The Boys producers) Seth Rogen and Evan Goldberg about this, and they have conceded that Homelander is significantly less powerful than Omni-Man, and that Omni-Man would trash Homelander easily," Kirkman chimes in. "But it is a question how Invincible would handle him. Early series Invincible, you know, I think he would definitely have a hard time fighting Homelander."
Kirkman continues, "While Homelander might have less strength, he's got more of the Superman power set, let's just say that. So, I think Invincible would definitely have a hard time with him, especially early on in his career, because Homelander is a seasoned superhero pro. Also not going to hesitate going to a violent place whereas Mark might."
Related: Jeffrey Dean Morgan Seems to Be Teasing His Casting in Invincible
Blue Suit Invincible Could Defeat Homelander?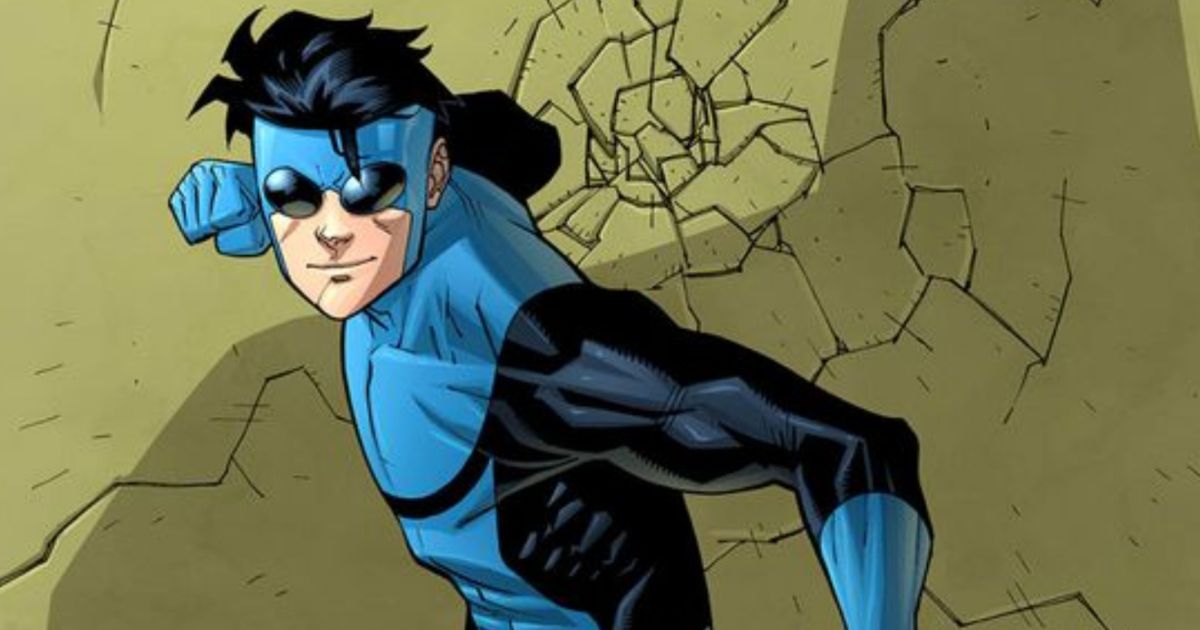 In the Invincible comic books, Mark Grayson eventually upgrades to a blue and black colored suit, and by this time, he's really come into his own as a powerful superhero with some battle experience under his belt. The Invincible creators say that this would be the point in which Mark would certainly be able to overcome Homelander, as he's no longer a rookie still trying to figure out how to best use his abilities.
"Blue costume Invincible though," Ottley says.
"Blue costume Invincible would trash Homelander," Kirkman concurs.
You can watch the complete video below, and for more from Invincible and Homelander, you can stream Invincible and The Boys on Prime Video.