Villains and antagonists have been a part of narratives since the Homeric era of epic storytelling and even earlier. Some might argue that a villain's role is perhaps the most important. The stronger the struggle and adversity, the more prominent the feat of accomplishment from the protagonist and hero of the story.
However, some of the greatest villains have an intimidating piece of their personality that must be present in order to assert dominance. Intimidation, in addition to intelligence and sometimes even relatability, are defining qualities of what makes an effective villain. Throughout cinematic history, there have been notable villains and antagonists who are as scary and intimidating as they are essential to their genre and era.
11
Thanos – Avengers: Infinity War
nDisney"">
Josh Brolin's iteration of Thanos was set up in small pieces throughout the entire Infinity Saga of the Marvel Cinematic Universe. His character appeared in films like Guardians of the Galaxy, Avengers: Age of Ultron and was teased since the very first Avengers film in 2012. But what made this character so intimidating in the highly anticipated Avengers: Infinity War? He had quite the prominent introduction. We see him with the power stone, and he immediately overpowers Thor, Loki and the Hulk with very minimal strength.
Related: These Movies Are Told From the Villain's Perspective
Directors Joe and Anthony Russo truly asserted the dominance of Thanos in the first few moments of the film and his strength is unparalleled throughout the film. But his goal, as well as his trials and tribulations make him not only an intimidating villain, but some might argue he is the protagonist of the story with a clear goal that the Avengers set out to stop.
10
Michael Myers – Halloween (1978)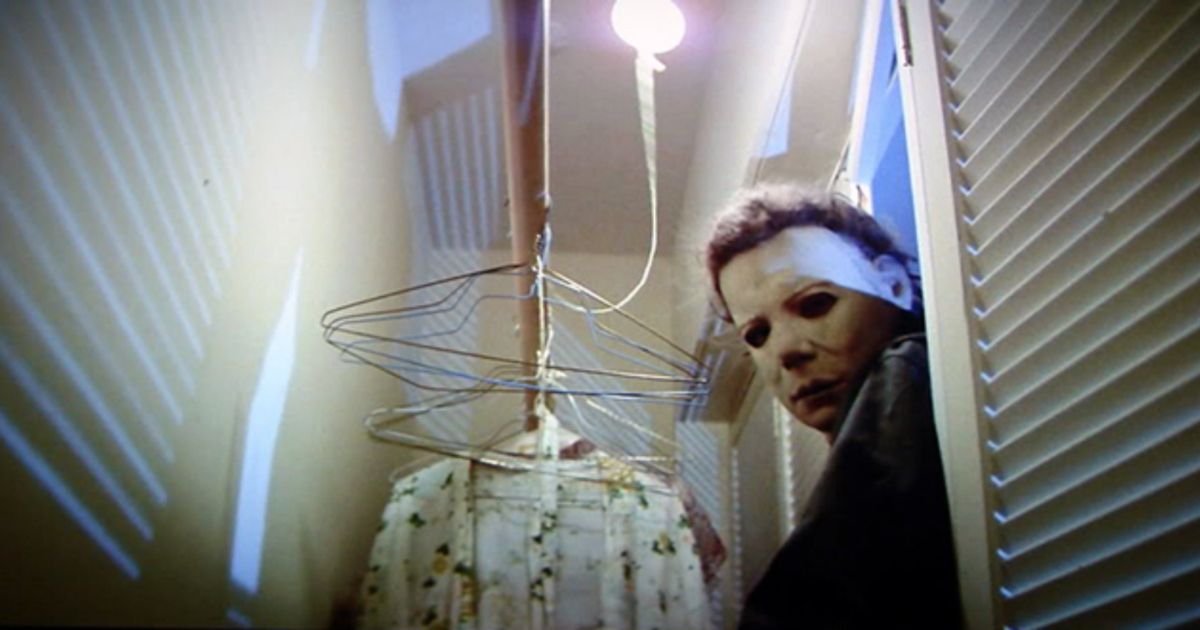 John Carpenter's first Halloween classic from 1978 shows Michael Myers in his most subtle and reclusive. The quiet nature of this character makes his presence all the more ghostly. But what makes the character so intimidating is that Carpenter makes the audience know there is a man under the mask. He is not a superhero with unparalleled strength.
However, he is shown to be an evil soulless killer with one violent goal. His stalking, eerie nature, especially towards Laurie Strode (played by Jamie Lee Curtis), is what defines his intimidating personality in this film. It is also why the film and character have been noted to be one of the best in the genre.
9
The Terminator – The Terminator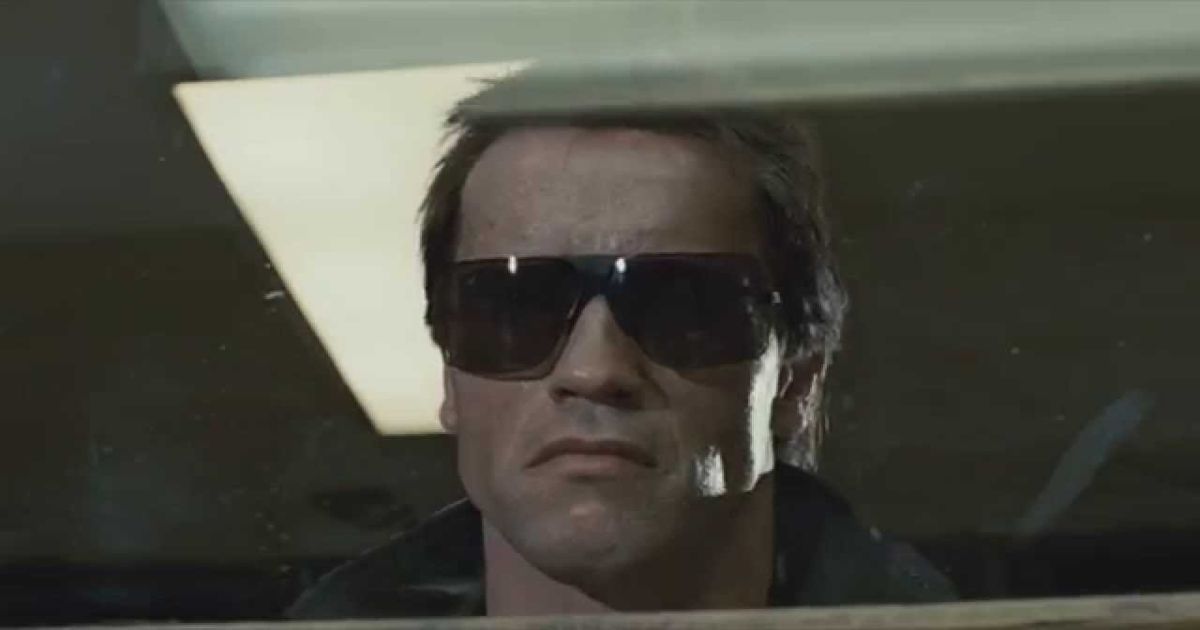 James Cameron's classic action thrill ride The Terminator stars Arnold Schwarzenegger as the cyborg on a mission for blood. While the character has not been used as a villain in later installments, his portrayal in the very first film is accompanied by a heart-racing score and excellent practical effects. Schwarzenegger's physical appearance and robotic demeanor in the film made this the role he was born to play. He is The Terminator, and has become a staple of modern action cinema since the 1980s.
8
Norman Bates – Psycho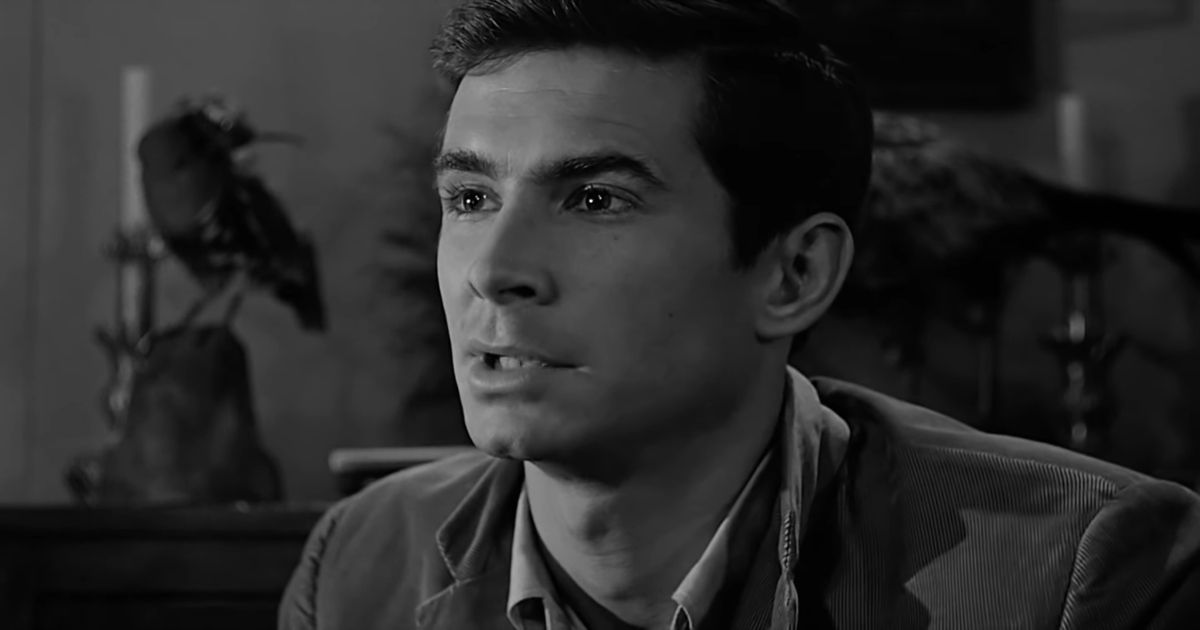 Alfred Hitchcock's Psycho is the horror masterpiece from 1960 that brought the character of Norman Bates to modern popular culture. Why is he considered one of the most intimidating villains? The duality of his portrayal from Anthony Perkins, along with the shock value that accompanies his character, paints a beautifully terrifying picture between reality and madness.
Bates is a troubled man plagued with grief and illness, but he has grown to be one of the most violent characters of all time. The film is also Hitchcock at his finest as it pertains to thrills and suspense.
7
The Wicked Witch of the West – The Wizard of Oz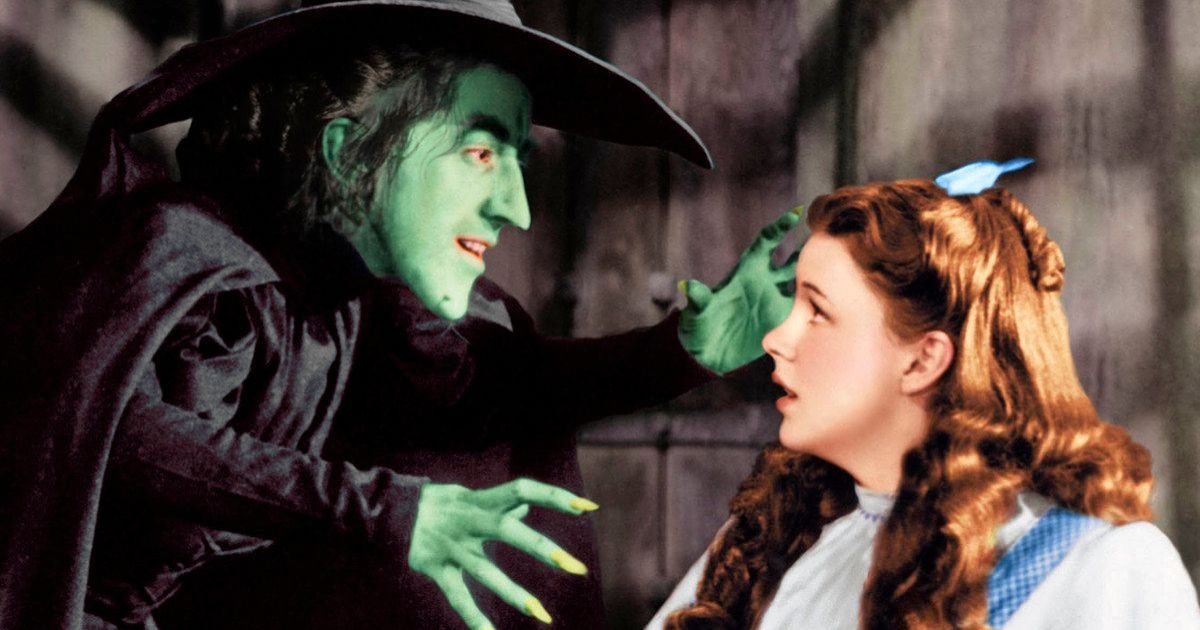 The Wizard of Oz is one of the most beloved films of all time (and had one of the most infamous productions). Since the beginning of technicolor cinema, this film has warmed the hearts of audiences for generations. Why is it so beloved and celebrated? Perhaps because it tells a timeless tale that of good and evil, magic and wonderment. That evil resides within the character of The Wicked Witch of the West.
This character, played by Margaret Hamilton, is an iconic piece of film history. From the green make-up to the screechy high-pitched voice, she was one of the scariest villains to appear in a children's film, even appearing in an episode of Sesame Street that became an infamous moment in television.
6
Hans Gruber – Die Hard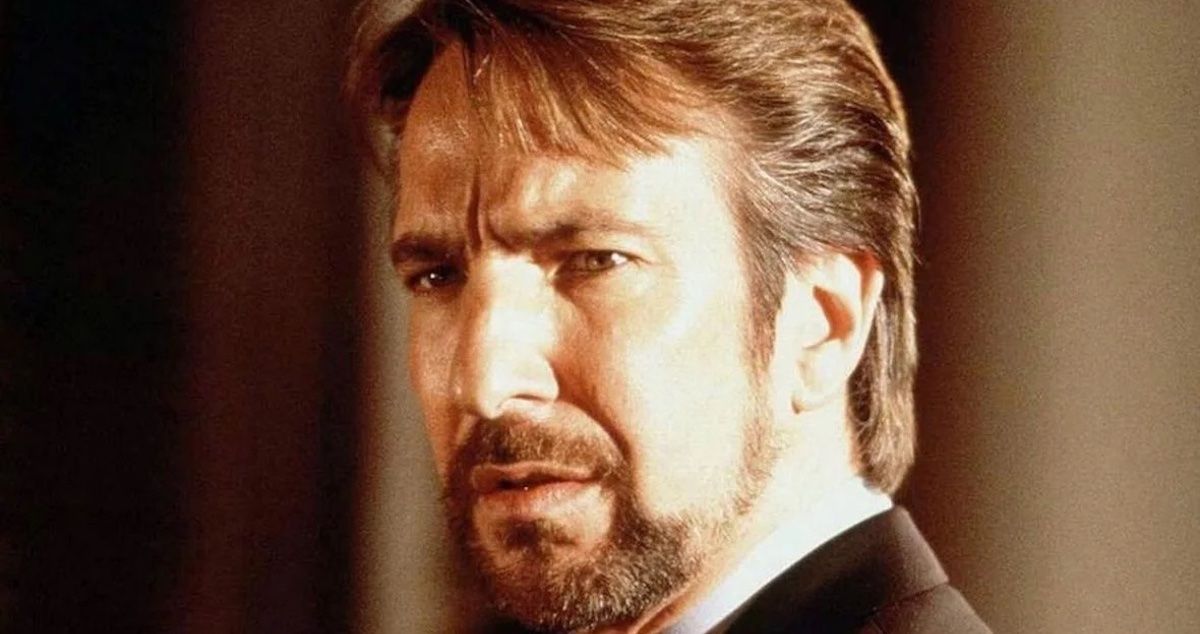 There is no John McClane without Hans Gruber. The two are an equally matched protagonist and antagonist. Die Hard is a classic action film with one of the more intimidating villains in a flick from this genre. He is stoic and calm for most of his screen time, but he is also maliciously calculated and intelligent.
This role is perhaps Alan Rickman's defining performance. Most films today have villains that pay homage to Gruber, which is a testament to Rickman's portrayal. Rickman later starred in villainous and intimidating roles in films like Sweeney Toddand the Harry Potterfranchise.
5
The Joker – The Dark Knight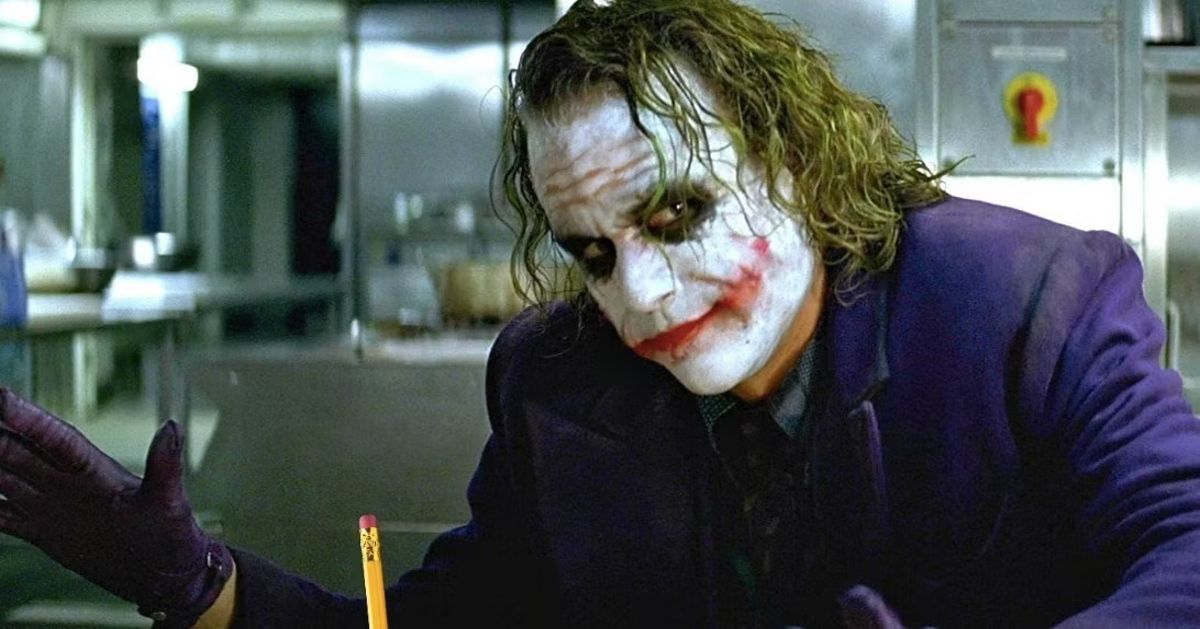 Heath Ledger's portrayal as the Joker had fans speculating since the very first teaser image when The Dark Knight was set to hit theaters in 2008. They were as far off from their doubts as one could be. Ledger brought a nuance to an already established intellectual property like The Joker. In this film, he is an anarchic gangster, and boy does he have his moments.
Ledger is fully committed to this role, and he owns the screen when he appears with mobsters and criminals. He even outshines Batman in his own movie. Ledger's performance awarded him a posthumous Academy Award for Best Actor in a Supporting Role, a huge accomplishment for not only the committed late actor, but for the superhero genre itself.
4
Freddy Krueger – A Nightmare on Elm Street
A Nightmare on Elm Street is a classic slasher and supernatural horror franchise. The reason this film is held in such a high regard is because of its villain, Freddy Krueger. This dream dwelling slasher has haunted the minds of horror fans since 1984. Much of the character's success has to do with Robert Englund's performance.
He brings a slithering unpredictability that is accentuated by the unnerving nature of the dream-like state. Wes Craven presents nightmares in a frightening way, causing the victims to force themselves awake in fear of the boogeyman. Krueger is ruthless, hateful, and dreadfully intimidating on screen, especially in the first classic Nightmare on Elm Street movie.
3
Darth Vader – Star Wars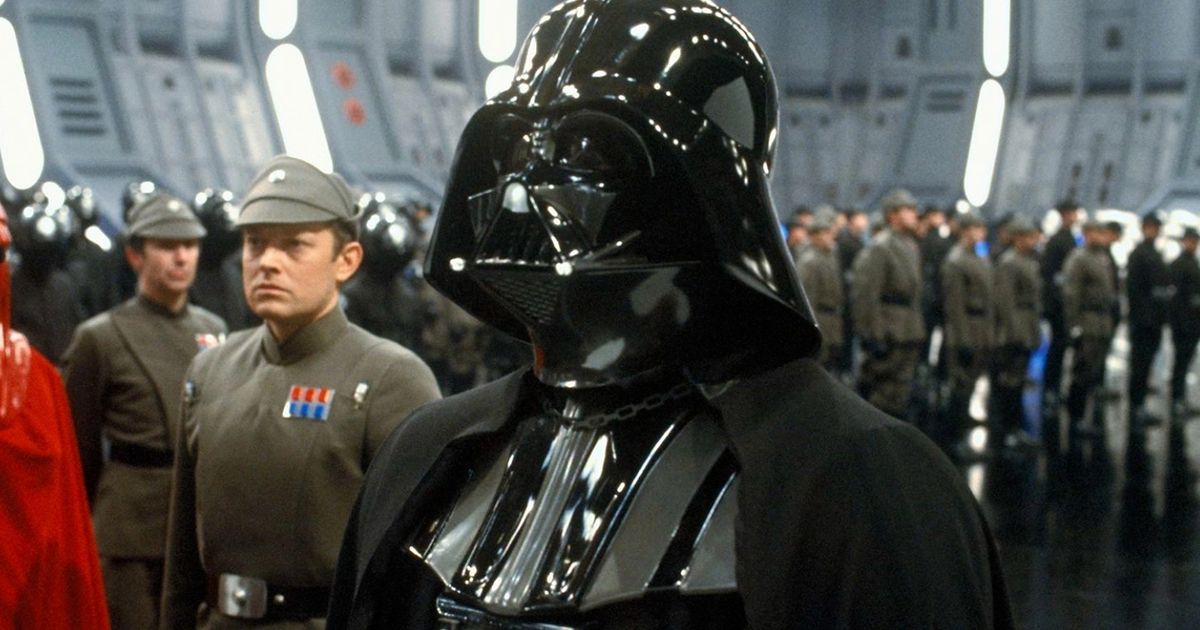 From his iconic robotic breath and his menacing presence, this cyborg tops the charts in the intimidation game. Darth Vader's first appearance in Star Wars introduced audiences to a villain that is both ruthless and towering. He represents evil and darkness, but the story progressed in The Empire Strikes Back, where the fans saw a darker side to the character before learning more about him as the trilogy concluded. We saw what was hiding underneath the armor, and how it was essential for his survival. The character of Darth Vader and his ruthlessness evolved throughout the original trilogy, and his backstory was explained through the prequel trilogy.
Related: Protagonists Who Become the Villain By the End of the Movie
However, we didn't get to see Darth Vader in between the trilogies and storylines in canon and on screen. But thanks to the expanding Star Wars universe, more stories revolving around the character have been released. His most prominent and powerful moments in these recent additions include his brutal killing spree in Rogue One and his clash with his old master in the new series Obi-Wan Kenobi.
2
Anton Chigurh – No Country for Old Men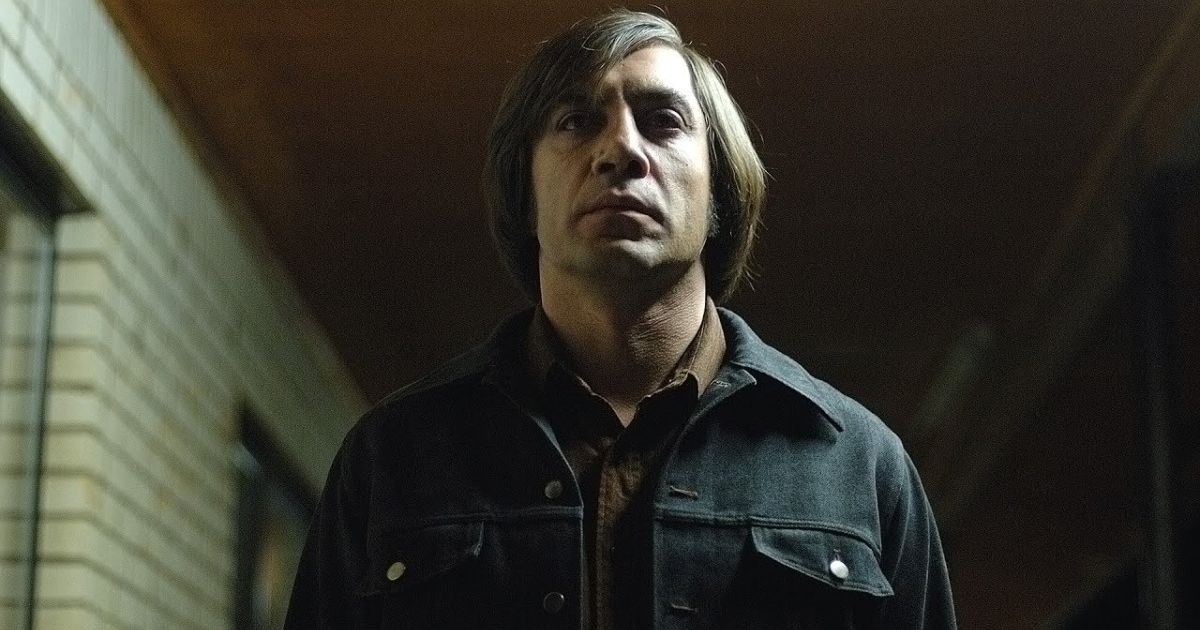 There is an evil and a terror behind the eyes of Anton Chigurh, played by Javier Bardem in the classic Cohen Brothers film, No Country for Old Men. Bardem won an Academy Award for Best Actor in a Supporting Role for his performance as this merciless, mysterious killer. When this character is on-screen, especially when he is one on one with someone, the audience feels a gut-wrenching tension.
He is quiet at first, but his brutish nature overpowers anyone he comes into contact with. Chigurh does not have to do much to intimidate, just find the right moment. He does not hold back, and neither does Bardem in delivering a terrifying and iconic performance. His haunting presence at the end of No Country for Old Men is unforgettable.
1
Hannibal Lecter – The Silence of the Lambs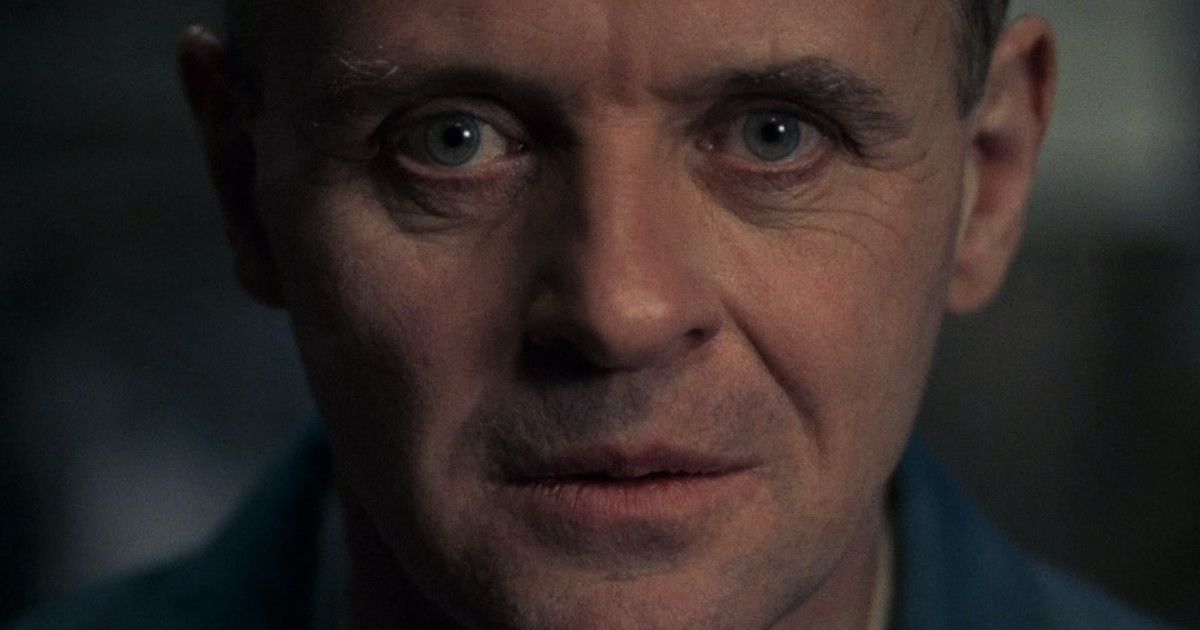 Another Oscar-winning villainous performance, and perhaps the most chilling, goes to Anthony Hopkins for his role as Hannibal Lecter in the horror thriller The Silence of the Lambs. His Oscar is part of "the big five," one of only three times when Actor, Actress, Director, and Writer all win Oscars along with the Best Picture Academy Award. Lecter is not one to be trifled with. He does not hold back his distasteful nature toward forms of authority like law enforcement or politicians, and malevolently asserts himself as the smartest person in any room.
Lecter is properly set up with just enough information so that when we see his psychotic nature up close, his hissing chills the spine. He is not necessarily the main villain of this story, but he is a proper antagonist for sure. He has the information and the know-how of a killer… because he is one. His robotic and sometimes sinister smile makes his conversations unsettling; he is a monster in human form. Two decades after Hopkins' first performance, Mads Mikkelsen killed it as Hannibal in the NBC show of the same name, proving that we can never get enough of Dr. Lecter.