Some of the buzziest films from the 2023 Sundance Film Festival are romance movies, with Past Lives and Cat Person being especially highly anticipated among fans of the genre. Only time will tell how they will place among the greatest films of the genre represented as the top 10 romance movies on IMDb.
A romantic film is one that tugs at viewers' heartstrings and makes them feel and experience the things that they wish were in their own lives. Sometimes they remind audiences of the amazing relationships they have had and help us to hold a little tighter to the ones that fans still have in their lives right now.
Thanks to users on IMDb, it's easy to determine the films that top the list of the all-time, most romantic movies to have ever been made. These top 10 romantic movies each have an amazing story to tell and do so with masterful grace that shows how truly wonderful love can be. They remind viewers of the importance of cherishing the ones they love, no matter who or what they may be.
Updated on March 5, 2023, by Hannah Saab:
Some of the buzziest films from the 2023 Sundance Film Festival are romance movies, with Past Lives and Cat Person being especially highly anticipated among fans of the genre. Only time will tell how they will place among the greatest films of the genre represented as the top 10 romance movies on IMDb.
10
'Before Sunrise' (1995)
IMDb Rating: 8.1/10
Director Richard Linklater's first entry into the iconic Before trilogy, Before Sunrise is a legendary and beloved romance movie that's centered on the love that blossoms after a chance encounter on a train between Jesse (Ethan Hawke) and Céline (Julie Delpy). The two strangers decide to take the leap and learn more about each other during one night in Vienna, doing as much as they can before Jesse's flight out of the country the next morning.
Relying heavily on Hawke and Delpy's performance, the renowned film is both character and dialogue-driven, with the duo's conversations capturing the magic of meeting someone special for the first time. Audiences won't be able to help but root for their fleeting romance as time slowly but surely runs out during their magical evening (which thankfully turns into two more beloved sequels).
9
'Gone with the Wind' (1939)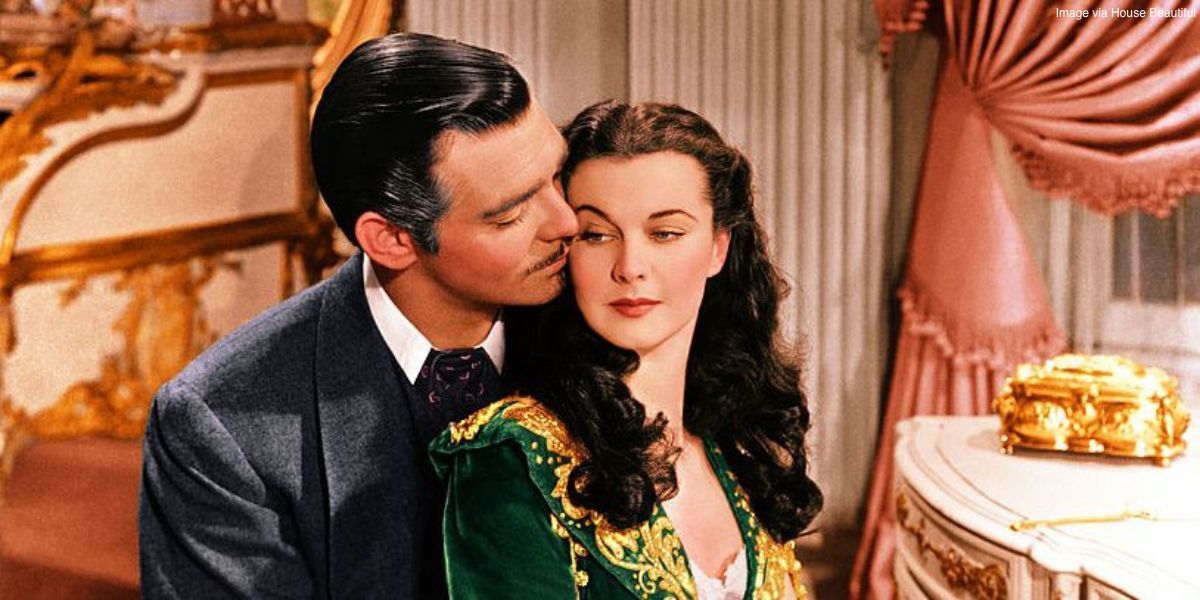 IMDb Rating: 8.2/10
Based on the renowned eponymous novel by Margaret Mitchell, Gone with the Wind is an epic historical romance film that revolves around the life and relationships of Scarlett O'Hara (Vivien Leigh). The strong-willed character's story unfolds as she pursues Ashley Wilkes (Leslie Howard), but ends up marrying Rhett Butler (Clark Gable).
With its grand setting and epic story, the film has stood the test of time and is widely recognized as one of the greatest romance movies ever made. It's also one of Gable's most important roles, despite the notoriously messy production it took to create the historically significant film.
8
'The Apartment' (1960)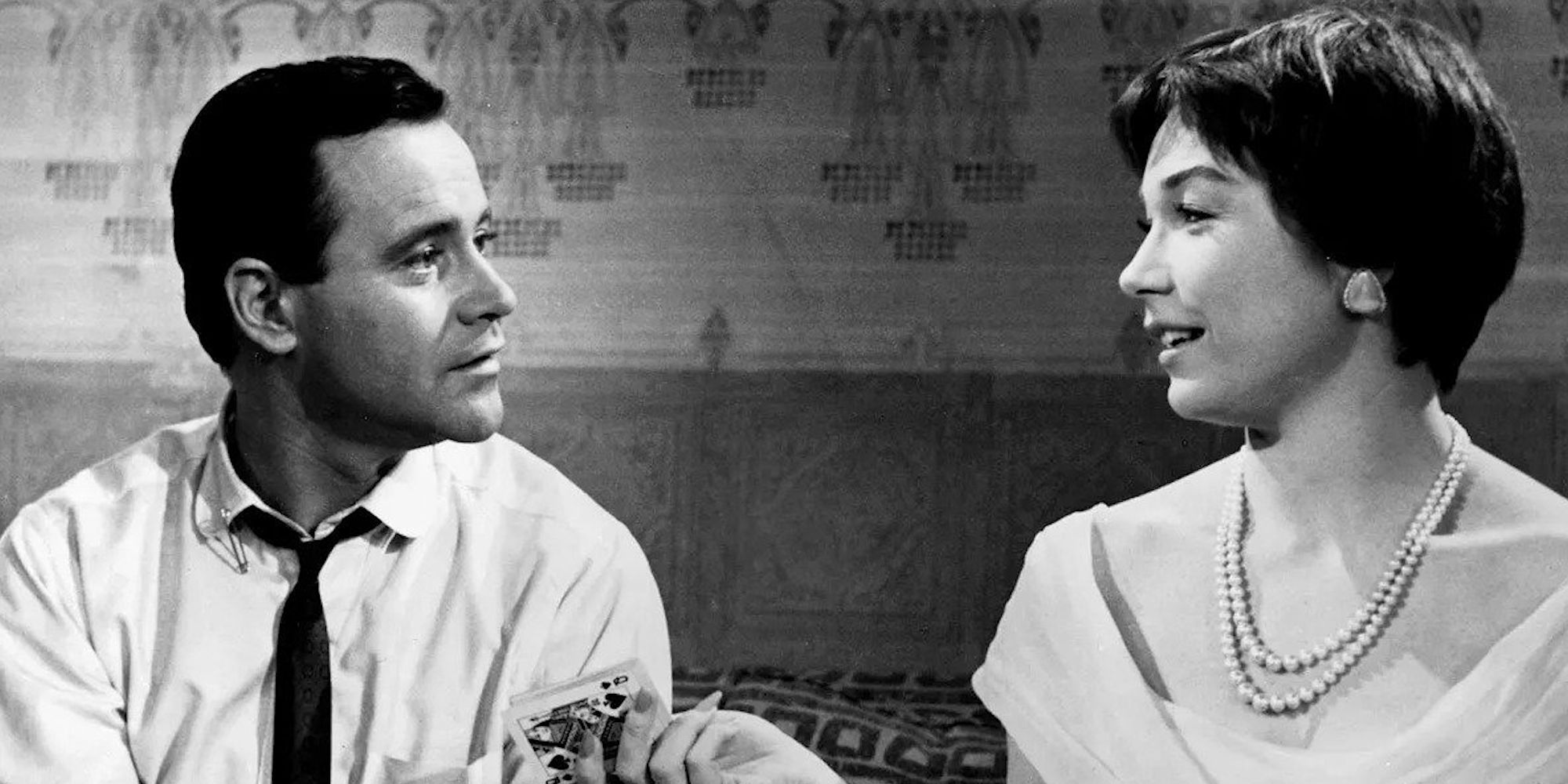 IMDb Rating: 8.3/10
Director Billy Wilder's The Apartment is a critically-acclaimed rom-com that follows the unusual romance that forms between C.C. "Bud" Baxter (Jack Lemmon) and Fran Kubelik (Shirley MacLaine). Bud is an insurance clerk with an interesting method for career advancement – he lends his apartment to his bosses for their extramarital affairs. When he falls for the elevator operator, Fran, things become complicated when he learns she's involved with his married boss.
Witty, funny, and undeniably bold for its time, The Apartment depicted the messiness and complications around romantic relationships that aren't always seen on the big screen. The fantastic chemistry between its leads also makes it easy to feel invested in their atypical romance, which is now remembered for being among the best from that decade.
7
'Singin' in the Rain' (1952)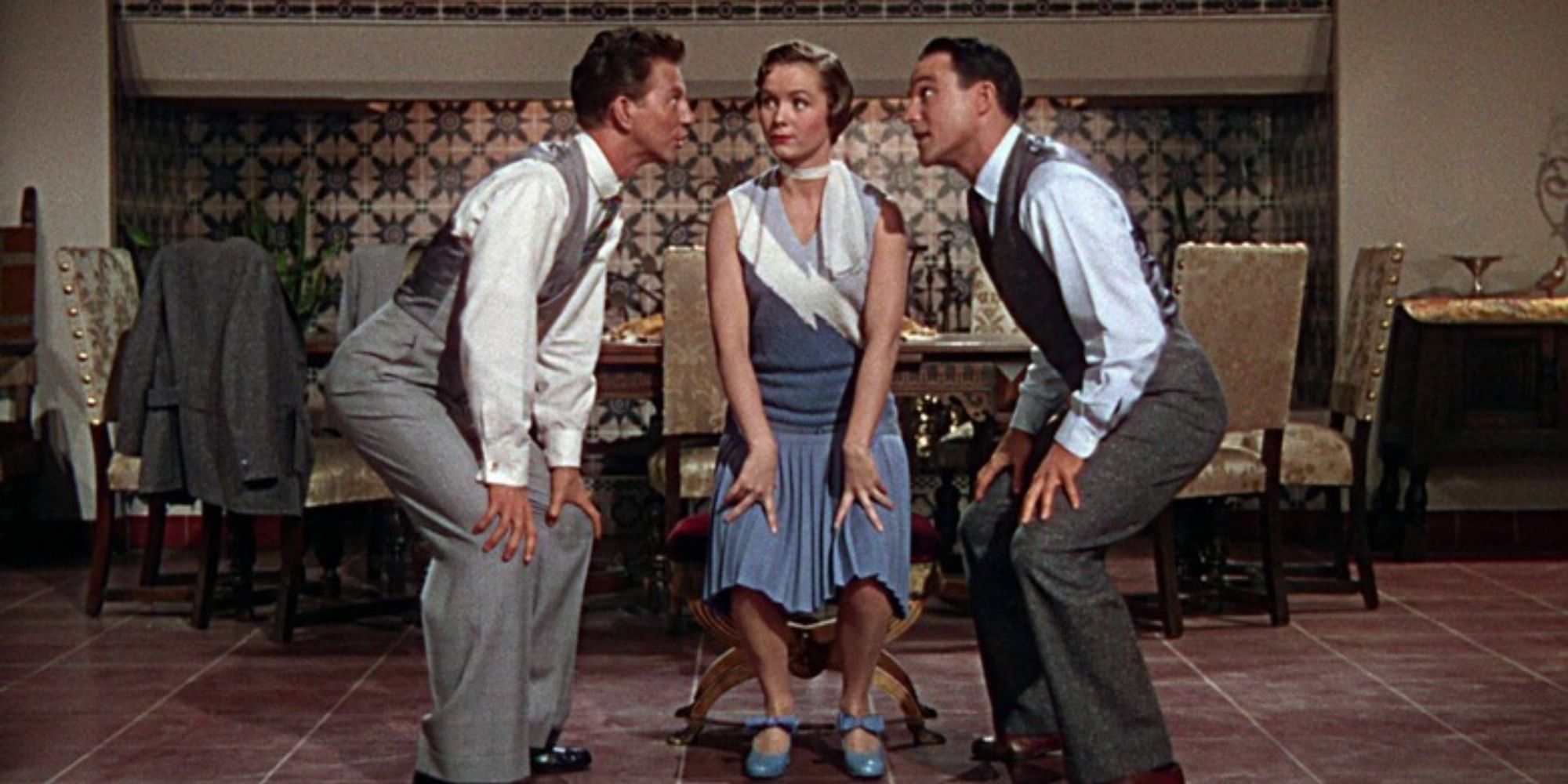 IMDb Rating: 8.3/10
Set in Hollywood during the 1920s, Singin' in the Rain tells the story of Don Lockwood (Gene Kelly), who finds himself (alongside his co-stars) having a challenging time transitioning to "talkies" after the end of the silent film era. Along the way, he falls in love with the aspiring actor Kathy Selden (Debbie Reynolds), whose road to stardom comes at the perfect time.
Known for its elaborate musical numbers, light-hearted story, and top-notch performances, Singin' in the Rain is fondly remembered as one of the films that defined the musical genre. Don and Kathy's will-they-won't-they dynamic also elevates the film to its legendary status that it still enjoys today.
6
'Amélie' (2001)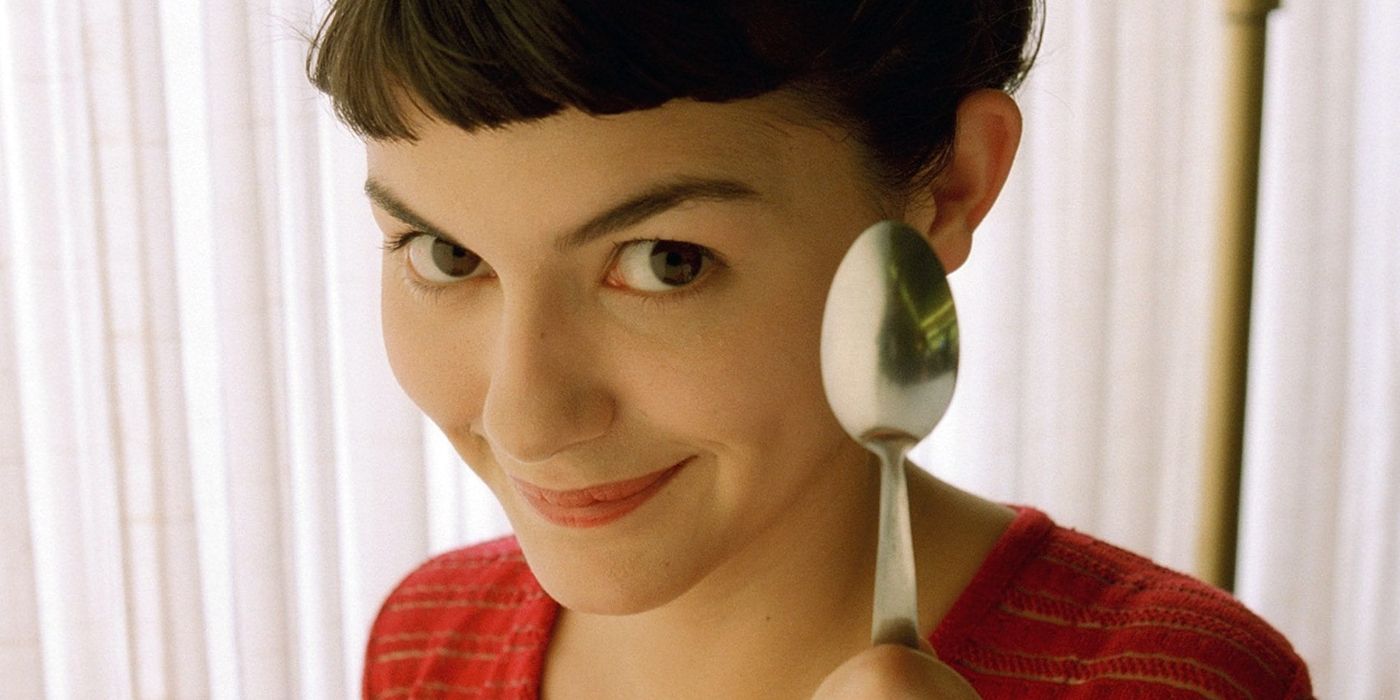 IMDb Rating: 8.3/10
In such a beautiful display of lights and colors, Amélie broke into fans' hearts in 2001 and made such a lasting impression, quickly becoming one of the best romantic movies around the globe. The film follows the titular character, who has love and zeal for life as she strives to bring joy and happiness to all those around her.
Ultimately, the film is a heartwarming romantic comedy, as after the protagonist works to get others together and bring them love, she finds her own. The film's journey with Amélie is such a beautiful one, and a clear reason why this film would be recognized as one of the greatest romances – it is a showcase of beautiful, selfless love.
5
'Eternal Sunshine of the Spotless Mind' (2004)
IMDb Rating: 8.3/10
Eternal Sunshine of the Spotless Mind is a beloved classic that demonstrates the lengths people will go to find the love of their life. The leads in this film played expertly by Jim Carrey and Kate Winslet, it is an emotional rollercoaster as we watch the ups and downs of their love as it blossoms, fades, and is reignited in the most fascinating ways.
It is heartbreakingly beautiful to watch this journey they take as they endeavor to find peace and strength and joy despite insurmountable circumstances. One of the greatest things about this film is that it shows that love is not always picture-perfect, and that is okay. Here's to hoping the upcoming Eternal Sunshine TV series does this incredible film justice.
4
'Your Name' (2016)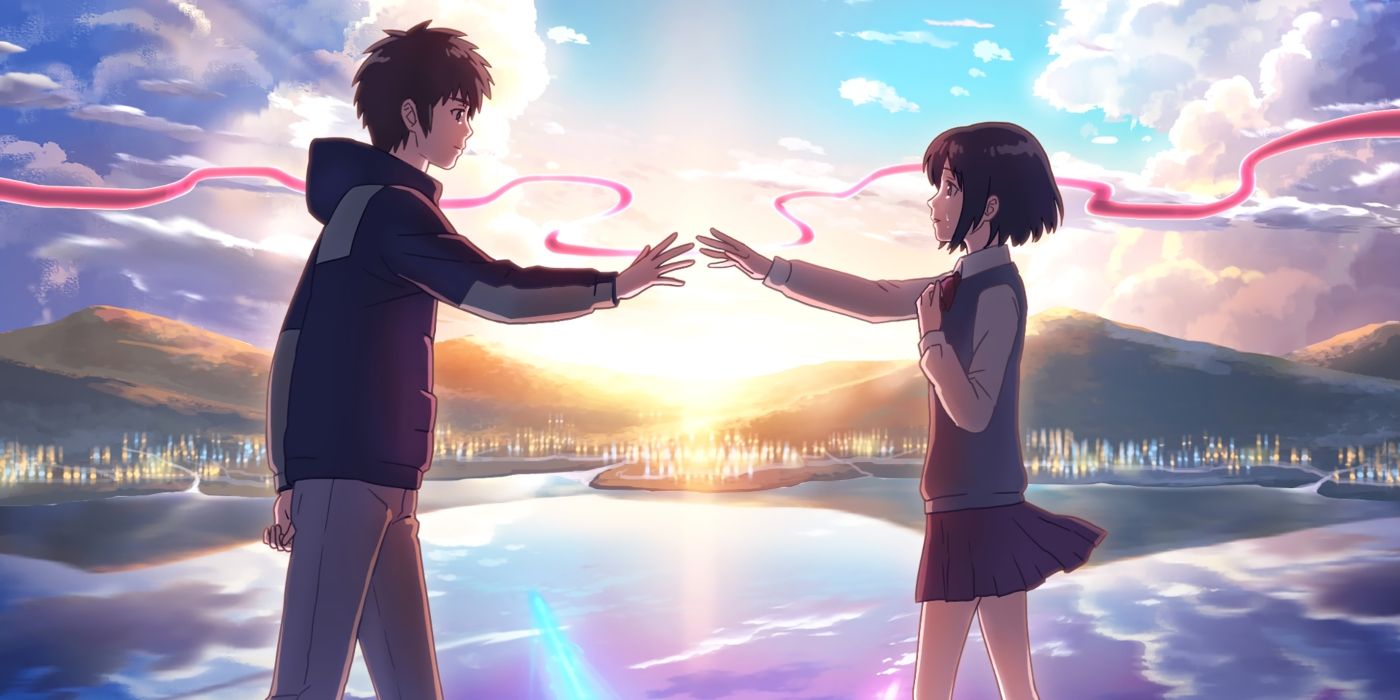 IMDb Rating: 8.4/10
In Your Name, viewers see the two main characters, a high school boy and girl, as they repeatedly swap bodies throughout the gorgeous romantic animated film and learn to live each other's lives. This beautiful confusion ultimately leads to their perfect union in the end.
What is likely one of the most creative and original storylines in recent history, Your Name really takes the idea of love and romance to an entirely new level as it allows each to walk in the other's shoes, which then helps them to know and understand each other that much more. Truly beautiful.
3
'City Lights' (1931)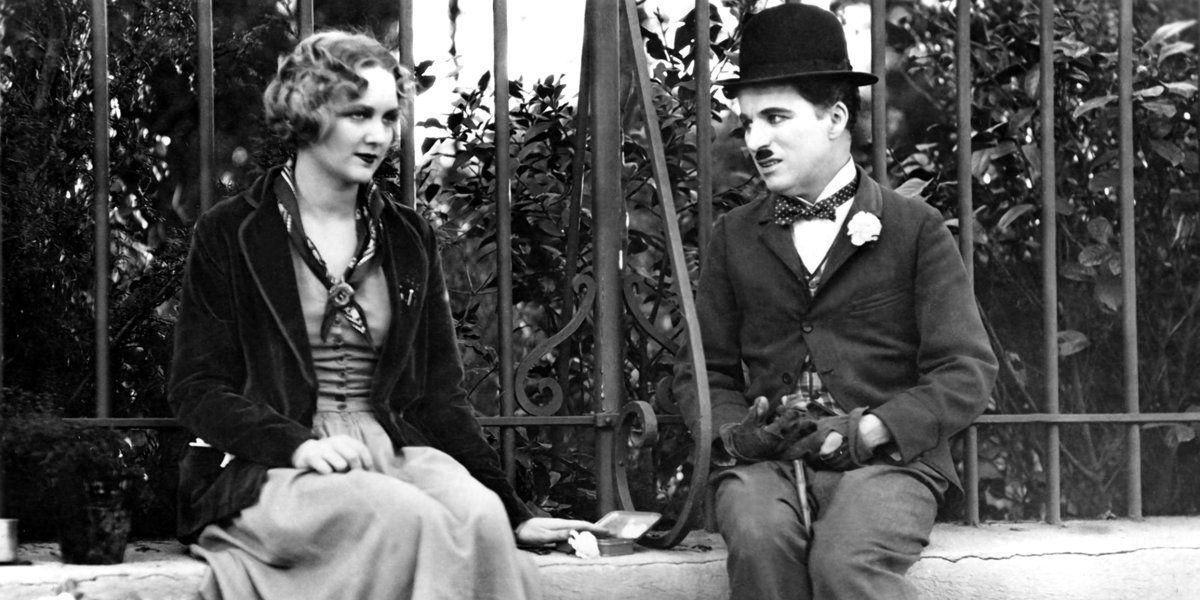 IMDb Rating: 8.5/10
In the era of silent films, ideas and themes are conveyed through action, not speech. So, for the romance to come through in this film, there had to be a great deal of body language used to convey the love and appreciation that "talkies" could do with words.
In what is likely one of Charlie Chaplin's greatest performances, City Lights shines brightly as a love story that breaks down all barriers and finishes with a genuine smile. Audiences today will find this black-and-white movie as endearing and sweet as viewers did when it first premiered, proving that it's still among the best romances ever put to the big screen.
2
'Modern Times' (1936)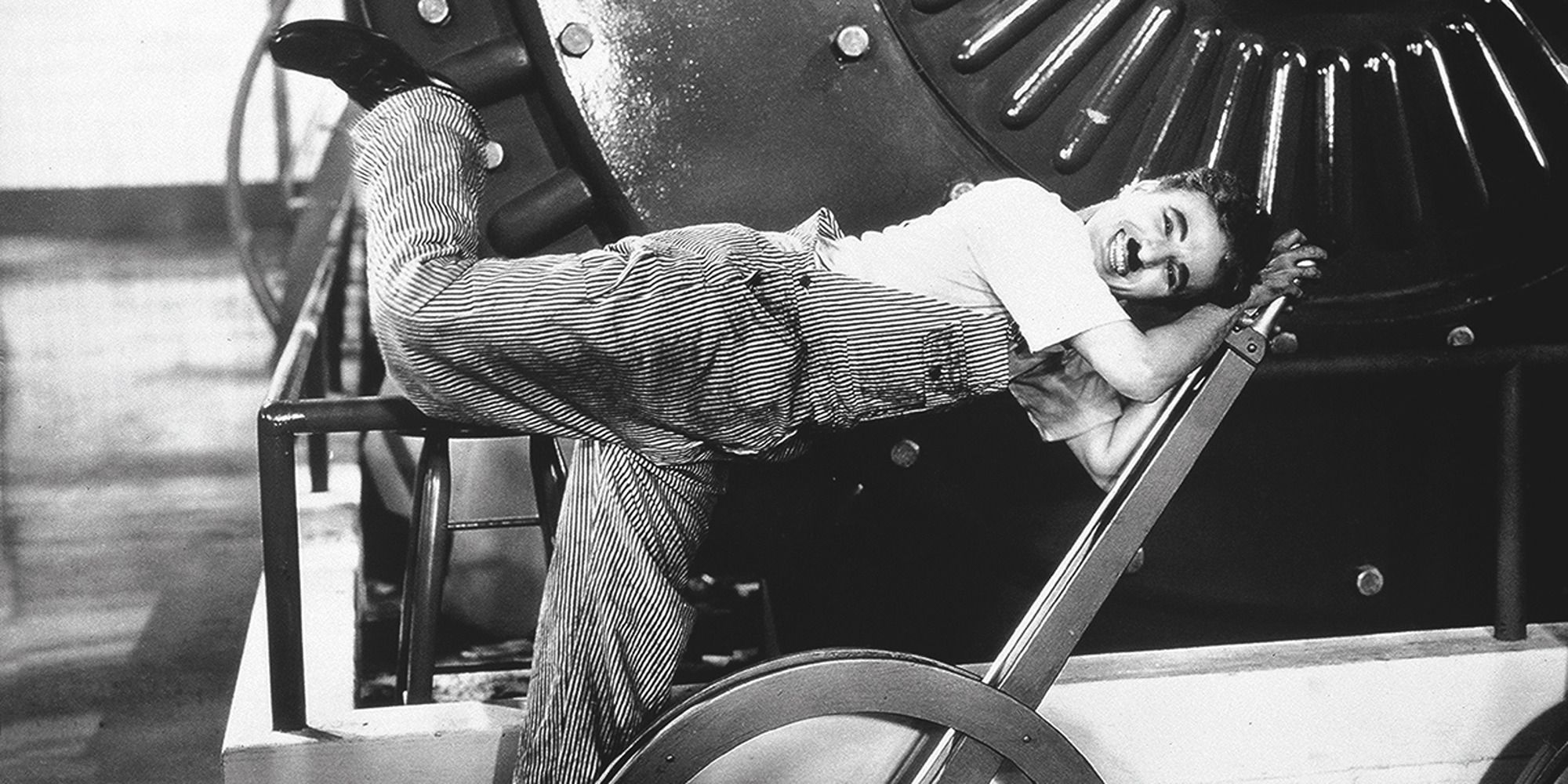 IMDb Rating: 8.5/10
Charlie Chaplin was not necessarily known as a romance actor, but there are a few of his films that do fall into that genre. Modern Times is one of those. In a film that involves a half dozen arrests and escapes and other wacky hijinks, there is a beautifully innocent romance interspersed within.
The film follows The Tramp (Chaplin's most known character) as he is fired from several jobs, jailed, misunderstood, jailed some more, and so on. Eventually, he meets another vagabond named Ellen (Paulette Goddard), and after several more chance meetings, the two walk into their futures together.
1
'Casablanca' (1942)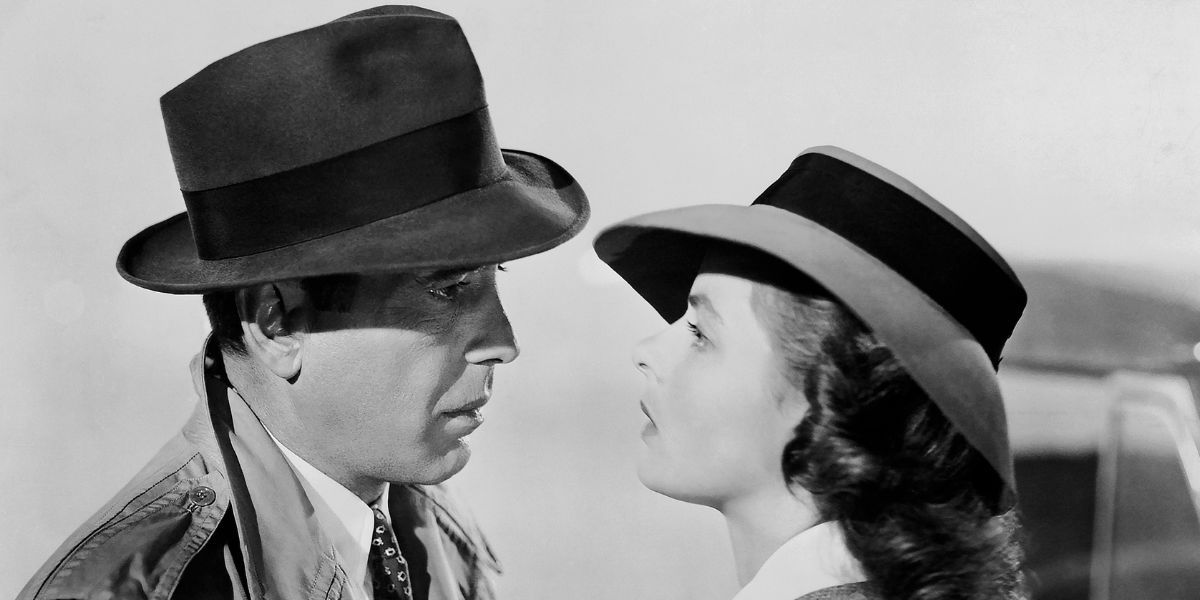 IMDb Rating: 8.5/10
If you choose to never watch this movie, you will regret it. Maybe not today. Maybe not tomorrow, but soon and for the rest of your life. Humphrey Bogart said these words (or at least very similar ones) to Ingrid Bergman in the legendary film, Casablanca, and those words alone, along with the amazing entirety of the film, continue to influence and inspire both filmmakers and fans today.
Never excluded from any discussion of the top ten romance movies from Hollywood, Casablanca's love story and legacy have definitely stood the test of time, as eighty years later, it still stands as a wonderful film. When it was released, it received several awards, including Outstanding Picture, Best Director, and Best Screenplay. It is definitely a movie worth watching and a love story worth embracing wholeheartedly.