Science fiction has given the world some of the most interesting stories of all time. Stories that speak to an innate desire in humanity to look to our future and imagine what kind of world that technology will create for us someday, from the steampunk musings of 19th-century authors to the AI-centric daydreams that so many current sci-fi writers are pre-occupied with.
Hollywood and sci-fi stories have a long history, and the genre is majorly responsible for pushing the film industry forward in terms of special effects and technical innovations. A number of iconic science fiction movies have been released over the years. But as entertaining as they can be to watch, not too many of them stand up to logical scrutiny once you really start thinking about their plot, as happens with the following movies.
The Terminator
The first two Terminator movies are among the most successful Hollywood films ever in terms of box office success, critical acclaim, and long-term cultural impact. But the films undeniably ask audiences to suspend disbelief quite a bit. Let's start with the concept of the Terminator itself, which is supposed to be a human-looking machine that easily blends into society. Except that machine looks like a hulking bodybuilder who immediately stands out in any crowd; why would it need to look like Arnold Schwarzenegger, if it's a powerful cyborg?
Let's also talk about the main plot of the first two films, which involves sending terminators into the past to kill John Connor's mother and Connor himself as a child so that he doesn't grow up to become the leader of the human resistance. Except that we know the plan will never work, because John does grow up, becomes the leader, and sends Kyle Reese and then the T-800 cyborg into the past to stop the terminators from killing his mother and/or younger self. This is a kind of narrative paradox that plagues pretty much every movie that tries to use time travel in its plot.
The Matrix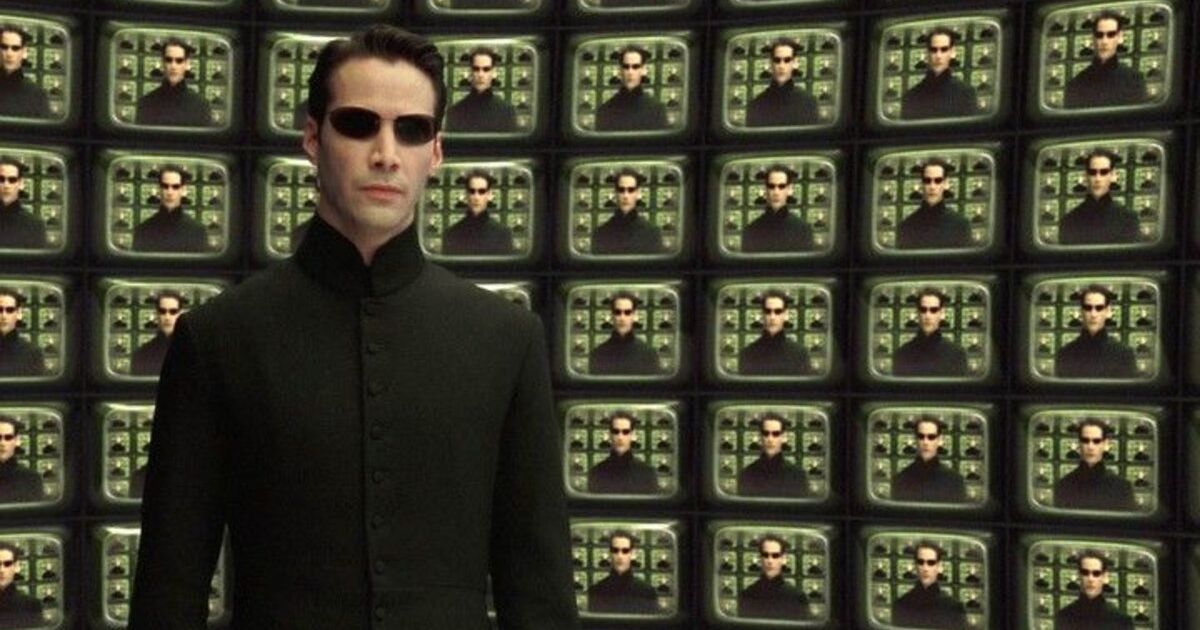 There has never been a cooler-looking movie for its time than The Matrix, and that level of cool helps hide its narrative flaws to a large extent. We learn in the film that machines have taken over the world, and they have imprisoned humanity in stasis chambers dreaming an eternal dream while their body energy is used as a source of battery power.
This sounds like a good plan on paper, but it makes no sense in reality. The amount of food, water, and general nourishment the machines need to provide their slumbering captives outweighs whatever "bioelectrical" energy the humans might be able to generate. Not to mention the massive amounts of additional power the machines need to generate just to keep the virtual world of the Matrix online and functioning smoothly. Honestly, the machines would be better off just disposing of humanity entirely and focussing on harvesting nuclear energy.
Armageddon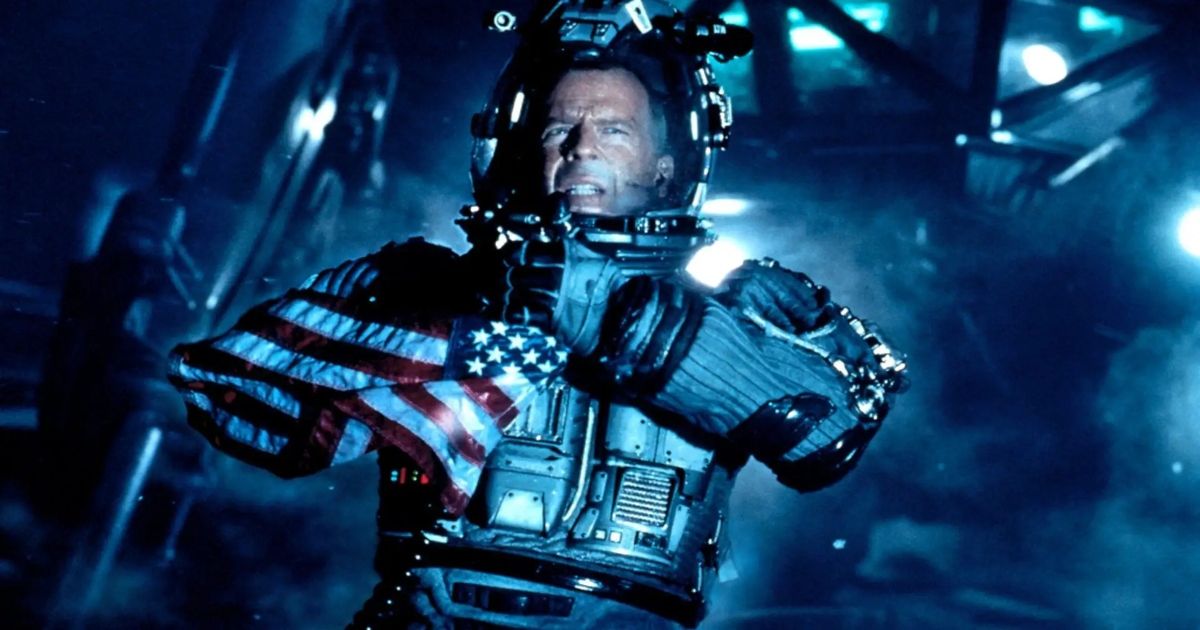 The '90s was a time when Hollywood loved to crank out sci-fi movies about humanity fighting off alien threats, not through scientists and space engineers who have spent years studying the outer world, but normal Everyday Joes who may not be highly educated, but who can crack jokes, deliver one-liners, and punch the problem in the face.
Case in point, 1998's Armageddon. When a giant asteroid is found to be on a collision course with Earth, the only option is to train and send a group of drill miners into space to land on the asteroid and blow it up midway. Even the star of the movie, Ben Affleck, was so confused by this plot point that he asked the director Michael Bay why NASA would send drillers into space instead of training their astronauts to learn to drill. According to Affleck, Bay did not appreciate having to think about the implausibility of the scenario.
Tenet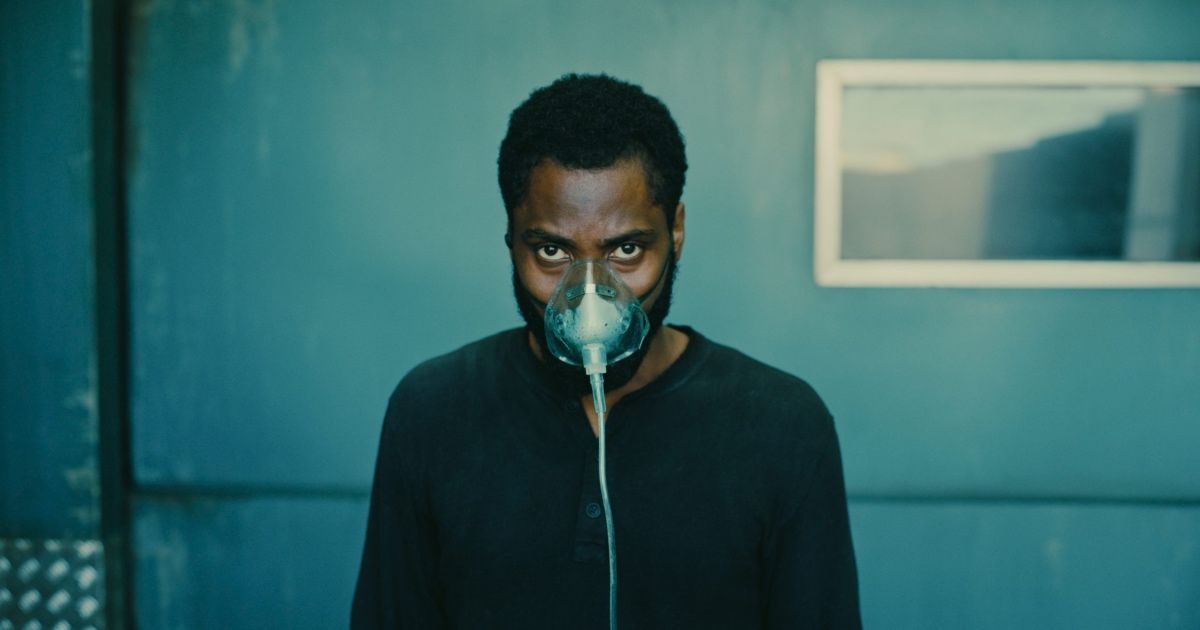 Christopher Nolan has established a reputation as the thinking man's blockbuster filmmaker. But Nolan's love for complex narratives can sometimes take a bite out of his own films. This is what happened with Tenet, a movie that deals with people moving forward and backward in time to fight a war that takes place in the present and the future simultaneously. It's a cool concept, but it falls apart immediately upon inspection, like the version of the characters that have been "inverted" and need to breathe using a tank of inverted oxygen since they are moving backward in time.
Related: Are Christopher Nolan Movies Too Loud?
But this also means they are interacting with the world backward. Which means the usual process of seeing things thanks to light reflecting off the objects and entering their eyes would be reversed, meaning the inverted characters would be functionally blind. Also, the cars the protagonist uses would need to be inverted as well, in order for him to be able to operate them.
Tenet takes so many liberties with the complicated logic it creates, that it feels the need to justify its own narrative shortcomings when a character bluntly tells the protagonist (and the audience), "Don't try to understand it. Feel it."
Pacific Rim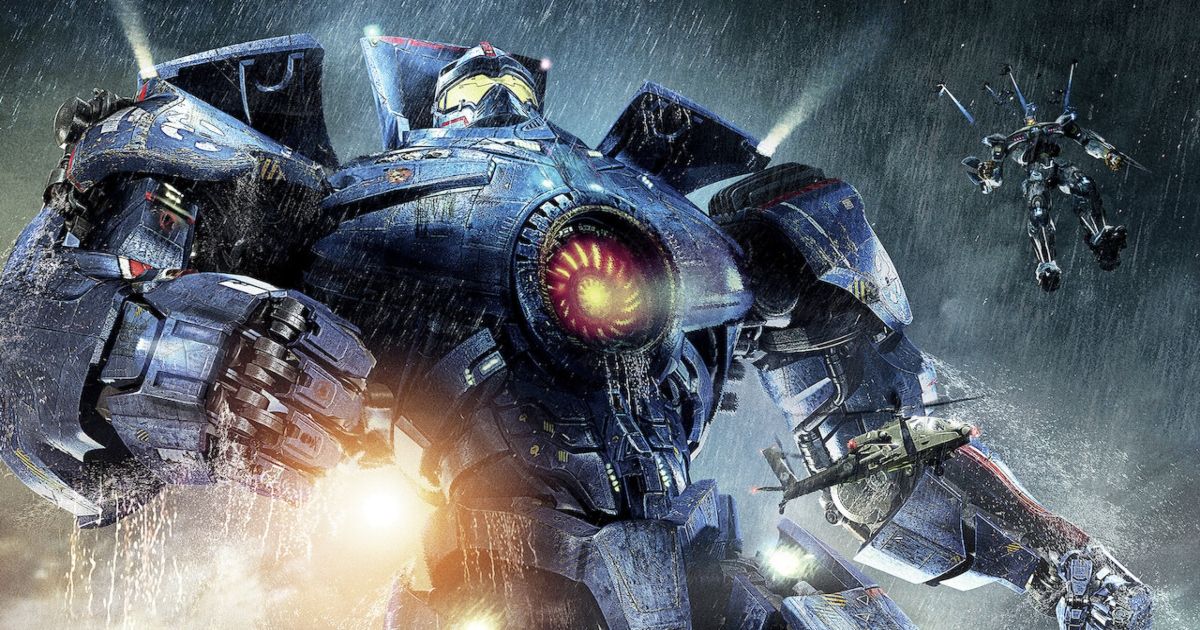 Pacific Rim is the visual equivalent of a child smashing his robot and monster toys together while making battle noises (and is still somehow better than Transformers). The movie tells the story of a future society ravaged by gigantic monsters wreaking havoc on mankind. The only way to fight these monsters is by building equally gigantic robots called Jaegers, which need to be operated by two combat pilots to take on the monsters in one-on-one physical brawls.
But why is this the best way to fight the monsters? Not only do the Jaegers give a bigger target for monsters to attack, but they are also pretty slow, and cause almost as much destruction to cities as the monsters. Wouldn't it make more sense to create an army of smaller, more maneuverable robots that are agile and fast enough to evade monster attacks and get in close enough to do damage? Smaller robots that are remotely controlled drones, so there is no need to put human soldiers in danger operating these death traps directly? Or even the Air Force?
Independence Day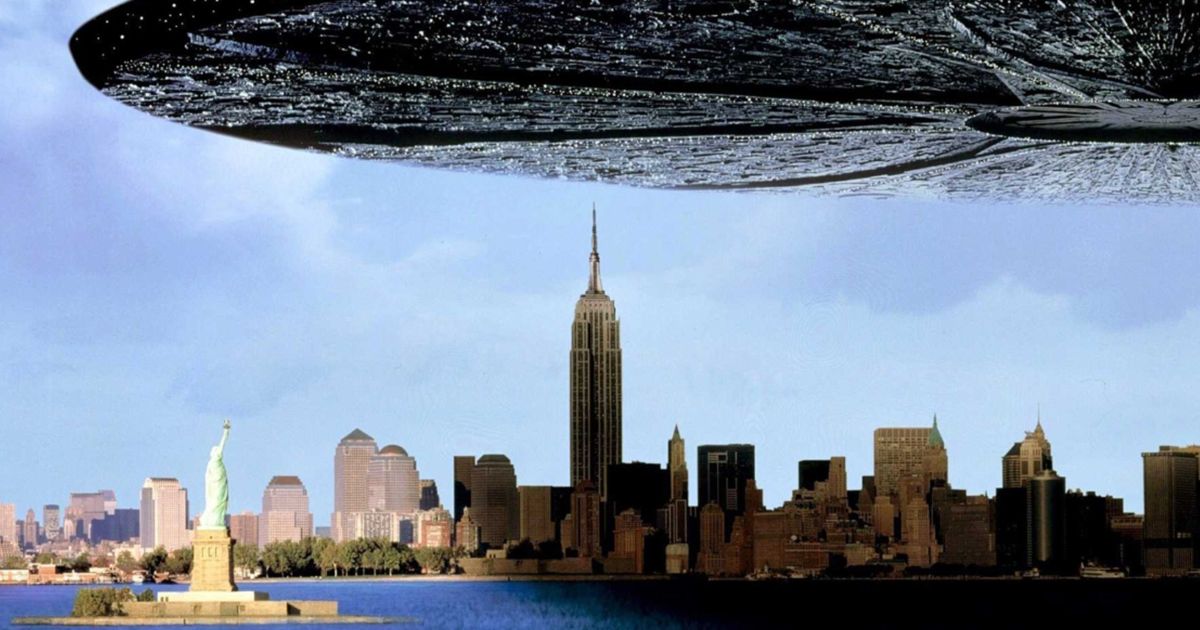 It's almost guaranteed that any alien civilization that manages to visit Earth will be too technologically advanced for us to be able to hurt them in any way. But Independence Day likes to imagine that such an invasion will work out in Earth's favor thanks to the resilience of the human spirit and Will Smith's quipping ability. Oh, and MIT engineer David Levinson being able to hack into an alien military computer network using a '90s laptop with a 8 MB hard drive which would struggle to run video games from the 2000s.
To be fair, Hollywood has always treated the art of "hacking" as incomprehensible sorcery, where a character furiously types on a keyboard for a few minutes and is then able to do pretty much anything online that the plot requires them to do. But still, how on earth did David even manage to connect to the alien mothership computer in space? Did the ship come equipped with free Wi-Fi for anyone within range like at airports? Also, did the aliens helpfully turn off their presumably super-advanced network firewalls to let David do his hacking thing?
Avengers: Infinity War
nDisney"">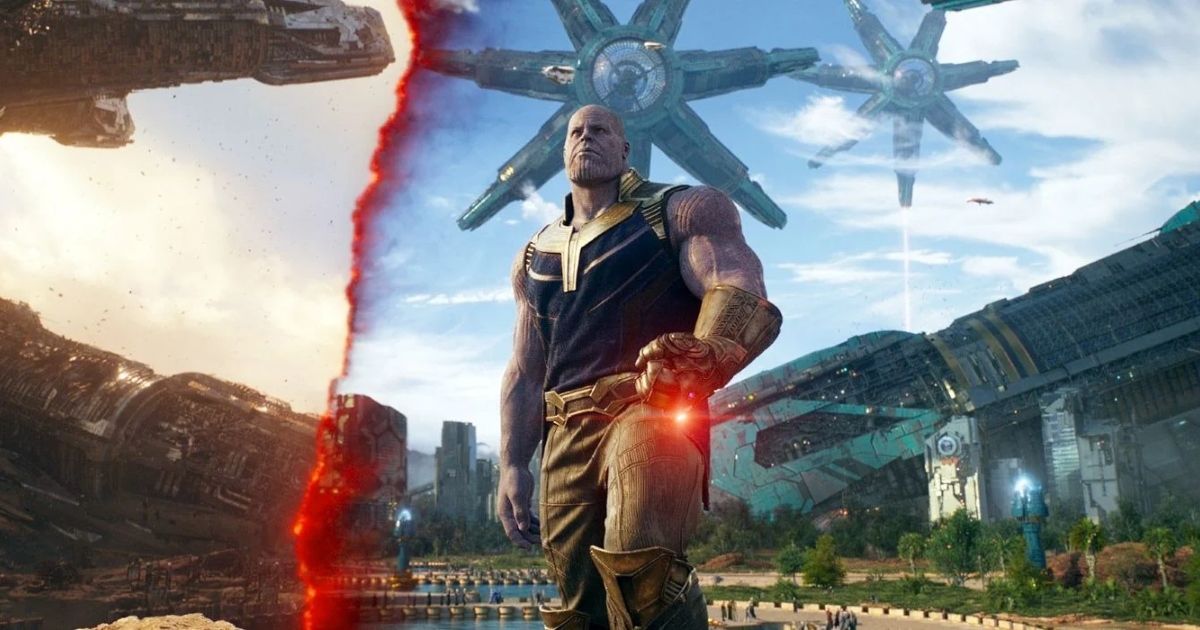 The MCU saw the culmination of a decade's worth of storytelling in the shape of Avengers: Infinity War. The movie follows galactic conqueror Thanos on a mission to collect the six infinity stones and wipe out half of all life before the universe's natural resources are all used up. Standing against him is the superhero team of the Avengers and the Guardians of the Galaxy. But not even their combined might is not enough to stop Thanos from achieving his goal. Except it totally should have been, based on how powerful some of the heroes are.
RELATED: Best Gateway Movies for the MCU
Like Captain Marvel, who can beat Thanos single-handedly, yet who is never mentioned or contacted by Nick Fury during Thanos' decade-long quest to get the infinity stones by directly attacking Earth. Or Doctor Strange, who can easily trap Thanos in a time loop as he did with Dormammu, or send him through a portal into the heart of the sun to die, but Strange seems to have forgotten about both those abilities. Even Thanos' plan to kill off half of all life doesn't make sense when you consider that he can just as easily use the infinity stones to double the resources of the universe instead.
Jurassic Park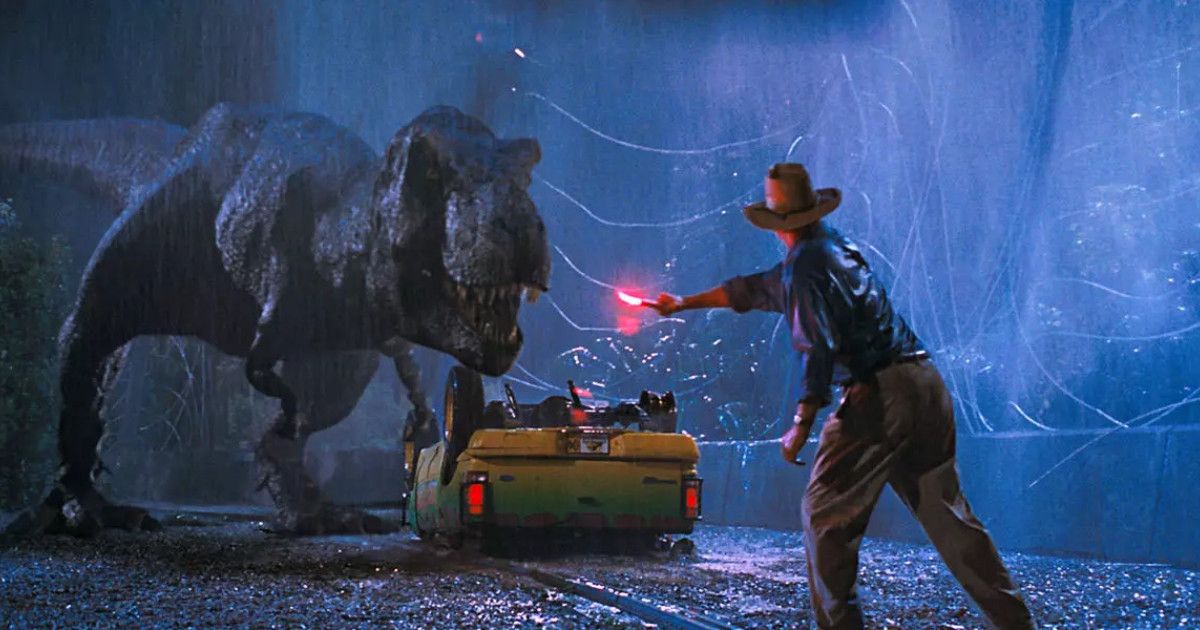 Widely considered one of the greatest examples of blockbuster movie making of all time, Jurassic Park asks audiences to take some wild leaps in logic to keep the plot running. Like the fact that scientists in the movie are able to harvest dinosaur DNA from fossils. Even though DNA is incredibly fragile and there is no way it could have survived 66 million years since the time of dinosaurs to make it into the labs of humans in the 20th century.
Also, the titular Jurassic Park is one of the most incompetently managed resorts in the history of films, filled with baffling administrative decisions solely designed to give the dinos a way to escape and wreak havoc. Once the dinosaurs do get out, the park's security team continues with its poor decision-making tradition to constantly keep the human characters on the back foot and give the movie a sense of relentless tension.
Godzilla vs. Kong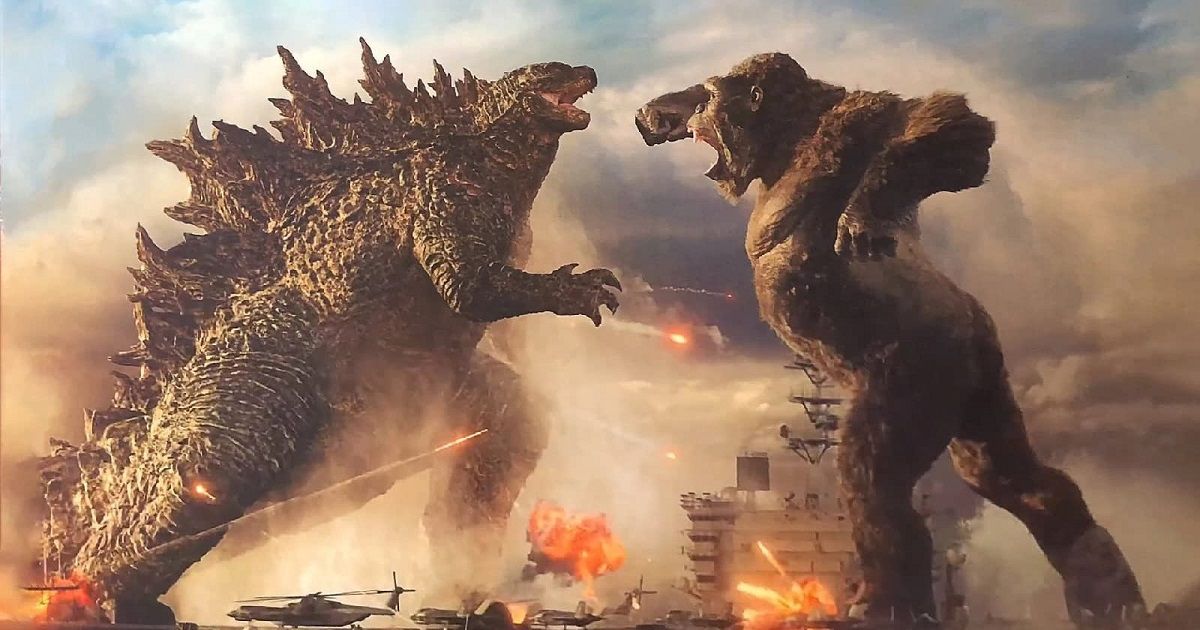 It was the epic matchup fans had dreamed of. The king of the monsters, Godzilla, facing off against the mighty ape King Kong. The latter character was given a dramatic boost in size to let Kong measure up to Godzilla for their matchup. The result is a Kong that is bigger than most buildings, and that is where the realism of Godzilla vs. Kong takes a massive hit.
The thing is, gravity does not allow land-based animals to grow past a certain length. While Godzilla's immense size is somewhat believable since it spends a lot of time underwater where the effects of gravity are reduced, Kong's skeleton would simply be unable to support his giant physique on land. In the real world, Kong's legs would buckle and break apart the first time he tried to jump from a building, or even take a single step.
Gravity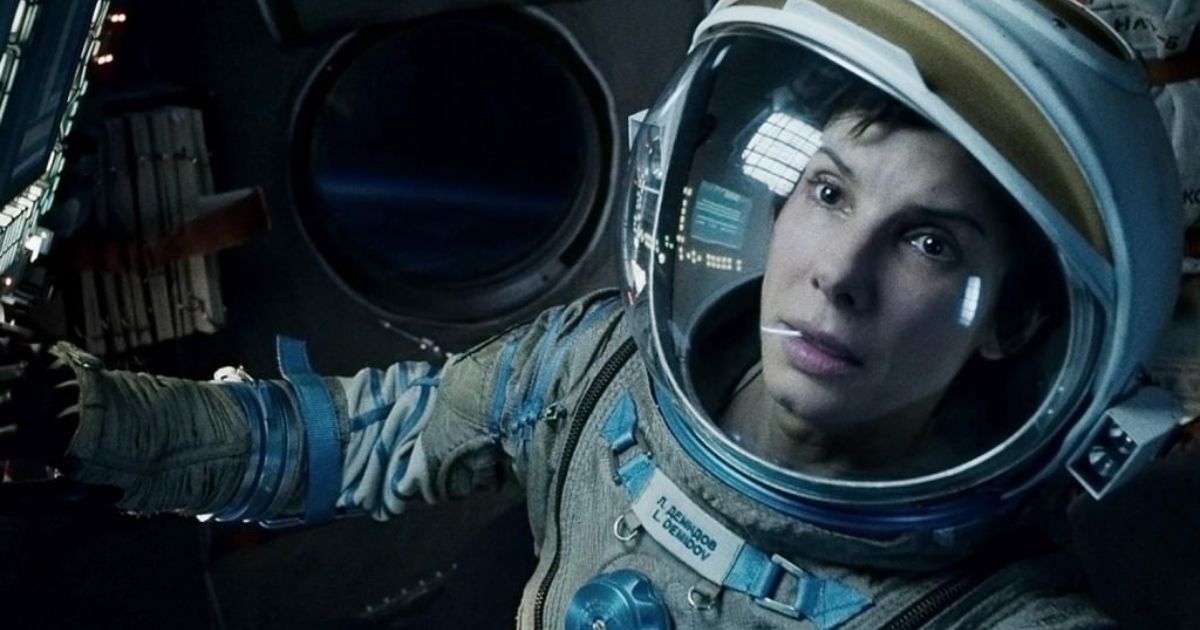 Speaking of gravity, the Oscar-winning film Gravity was hailed by critics for its realistic depiction of an astronaut lost in Earth's outer atmosphere. But those critics were not space experts, and the film is less realistic than it is touted to be, as pointed out by a real-life astronaut. Like the fact that astronauts get pummeled with immense force by objects while outside their ship but their space suits miraculously do not get so much as a single tear.
Also, minor things like Ryan Stone's tears and her hair do not move as they would in a real-world zero-gravity scenario. Then there is the fact that in the movie, parts from a broken satellite form themselves into a deadly field of debris within minutes, whereas it would actually take years for such a formation to occur. Scientists are also divided over the question of whether it was truly necessary for Ryan to let her partner Matt Kowalski drift off into space in order to save herself.