When it comes to pure action-packed entertainment, few genres serve up as many thrills as spy movies. Spy films have been a mainstay of cinema all the way back to the medium's earliest days, like 1914's silent film The German Spy Peril. The genre kicked into high gear during the Cold War, led most famously by the James Bond movies – although the genre extends far beyond 007.
RELATED: 10 Funniest Action Movies Of The 21st Century (So Far)
The best spy movies blend pulpy tropes – fast cars, strong drinks, mad scientists – with real-world dangers, like nuclear weapons and scheming politicians. The genre continues to grip audiences today, perhaps because it speaks to our concerns about what the governments of the world might be getting up to in the shadows. Espionage films can be kind of comforting, in that they suggest that well-trained secret agents will always be there to dispatch any troublesome bad guys.
10
'Bridge of Spies' (2015)
IMDb score: 7.6/10
Bridge of Spies is a captivating historical drama from Steven Spielberg based on true events. It stars Tom Hanks as James B. Donovan, an American lawyer tasked with negotiating the release of a captured U.S. pilot during the height of the Cold War. He's joined by Mark Rylance as Soviet spy Rudolf Abel, a performance for which he won the Oscar for Best Supporting Actor.RELATED: 9 High-Stakes Undercover Shows like 'Tehran' to Watch Next
Bridge of Spies is a masterclass in storytelling, showcasing Spielberg's ability to orchestrate powerful performances and craft a compelling narrative while remaining historically accurate. With its gripping plot, stunning visuals, and believable acting, Bridge of Spies set a high benchmark for spy movies in the 21st century.
9
'Sicario' (2015)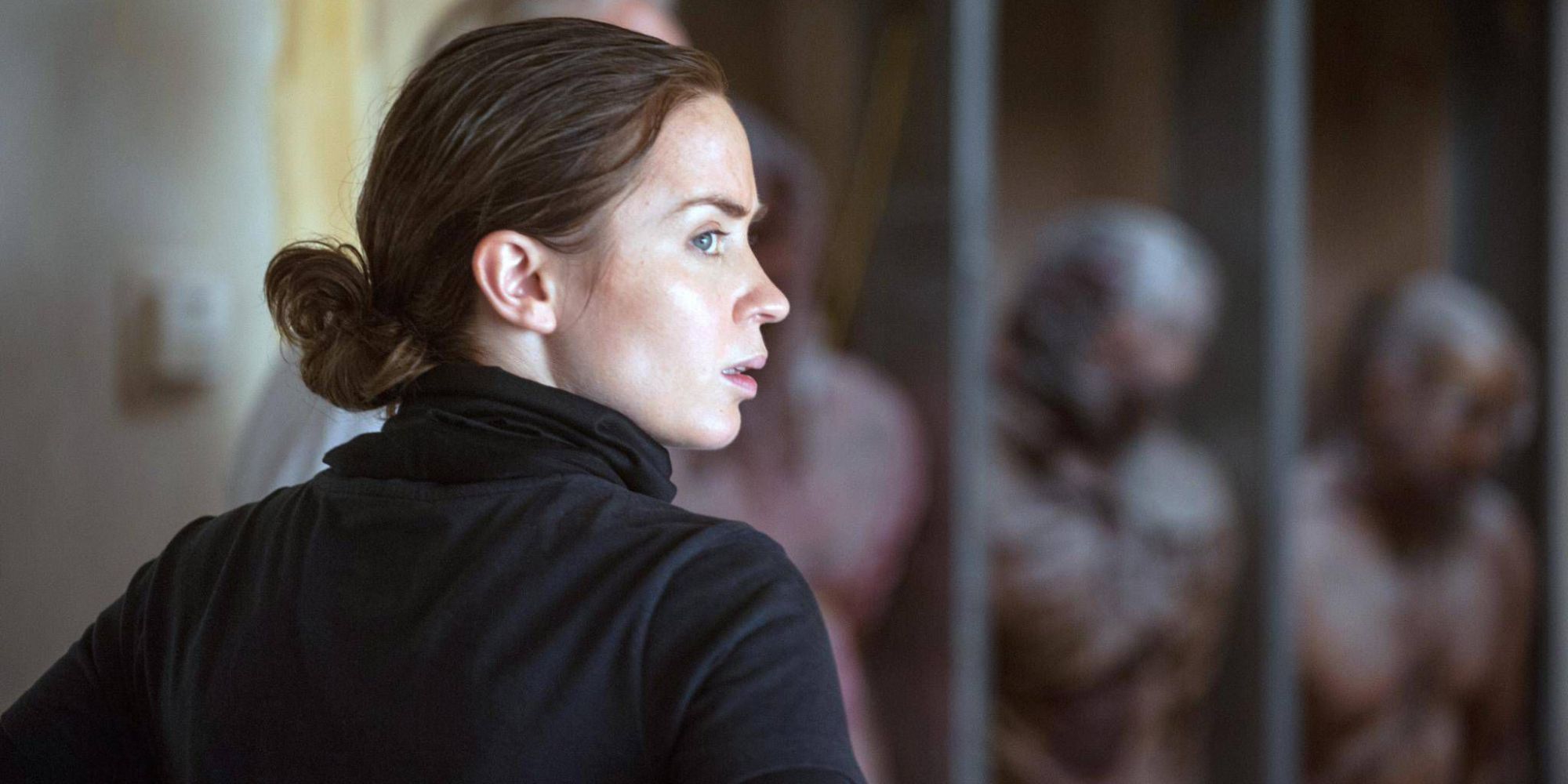 IMDb score: 7.6/10
Sicario is a crime thriller that explores the violent realities of the drug trade along the US-Mexico border. Directed by Denis Villeneuve, it focuses on Kate Macer (Emily Blunt), an FBI agent recruited to join a task force led by the CIA operative Matt Graver (Josh Brolin), and the mysterious Alejandro (Benicio Del Toro). As Kate is dragged deeper into the shadowy world of cross-border drug trafficking, she begins to question the methods and motivations of her colleagues, leading to an explosive climax.
RELATED: The 10 Worst Oscar Bait Movies of All Time, According to Reddit
With powerful performances from its lead actors and Villeneuve's masterful direction, Sicario is a must-see for fans of gritty, intense crime dramas. Not to mention, it's Brolin's most menacing role – and that's saying a lot, considering he also played Thanos. The scene where he whistles the American national anthem on the way to torture a suspect is truly chilling.
8
'The Bourne Supremacy' (2004)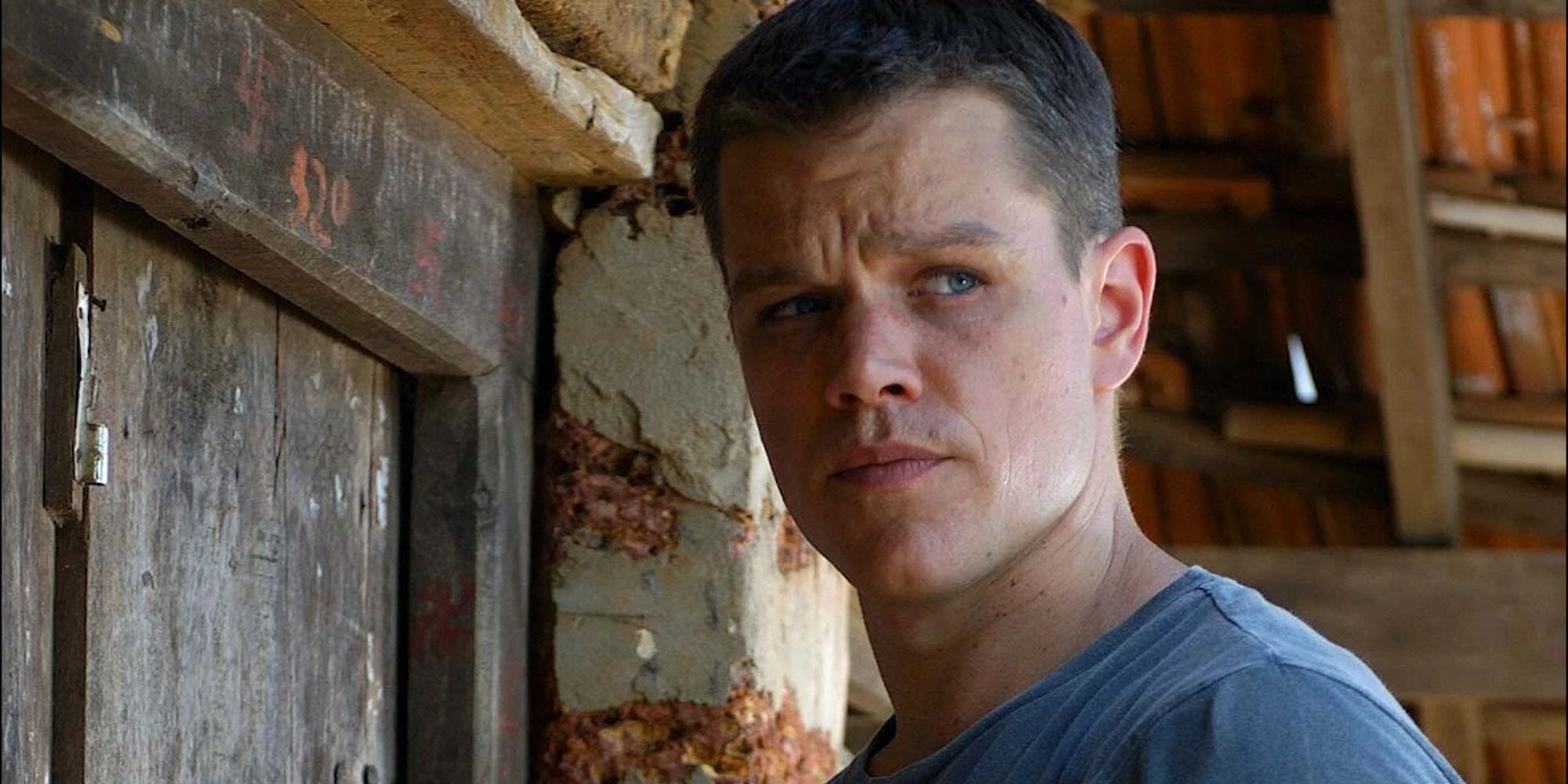 IMDb score: 7.7/10
The Bourne Supremacy is the second installment in the series based on the books by Robert Ludlum. It sees the titular Jason Bourne (Matt Damon) investigating the truth about his past while on the run from the CIA. Director Paul Greengrass takes a serious approach to the material, turning what could have schlock into one of the most thoughtful action flicks of the 2000s.
Joining Damon in the cast are Joan Allen as CIA Deputy Director Pamela Landy and Brian Cox as Bourne's former handler, Ward Abbott, both of whom are terrific. With Greengrass's trademark shaky-cam style and Damon's magnetic performance, The Bourne Supremacy more than lived up to its smash-hit predecessor.
7
'Argo' (2012)
IMDb score: 7.7/10
Argo is a political thriller directed by Ben Affleck that tells the true story of the 1979 Iran hostage crisis. Affleck also plays the lead role of Tony Mendez, a CIA operative who hatches a daring plan to rescue six American diplomats from Tehran by posing as a Canadian film crew scouting locations for a fake science fiction movie called "Argo."
The film features outstanding performances from its ensemble cast, including Bryan Cranston as Mendez's CIA supervisor, John Goodman as Hollywood makeup artist John Chambers, and Alan Arkin as a jaded Tinseltown producer. Not to mention, the opening animated sequence recounting the events of the Iranian Revolution is absolutely brilliant. Controversially, the film won the Best Picture Oscar despite Affleck not even being nominated for Best Director.
6
'Kingsman: The Secret Service' (2014)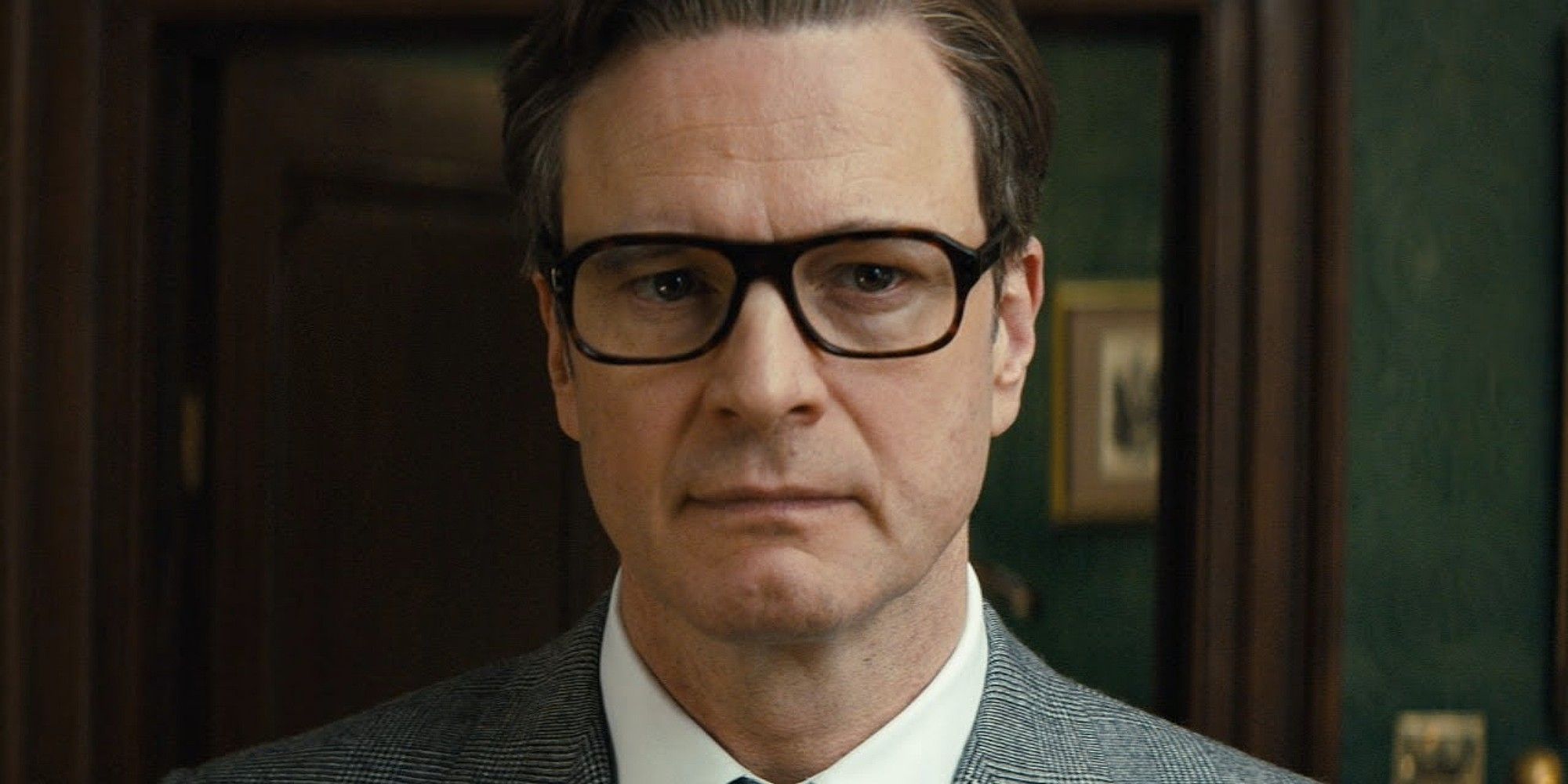 IMDb score: 7.7/10
On the more comedic end of the spectrum is Kingsman: The Secret Service directed by Matthew Vaughn, based on the comic book series by Mark Millar and Dave Gibbons. It follows Eggsy (Taron Egerton), a young man from a working-class background, who is recruited into a secret organization of elite British spies.
The film boasts a star-studded cast, including Colin Firth as Harry Hart, Eggsy's mentor, and a veteran Kingsman agent, Samuel L. Jackson as the villainous tech billionaire Richmond Valentine, and Mark Strong as Merlin, Kingsman's resident tech expert. With its stylish action set pieces, witty dialogue, and irreverent humor, Kingsman put a fresh spin on the classic spy movie formula.
5
'Mission: Impossible – Fallout' (2018)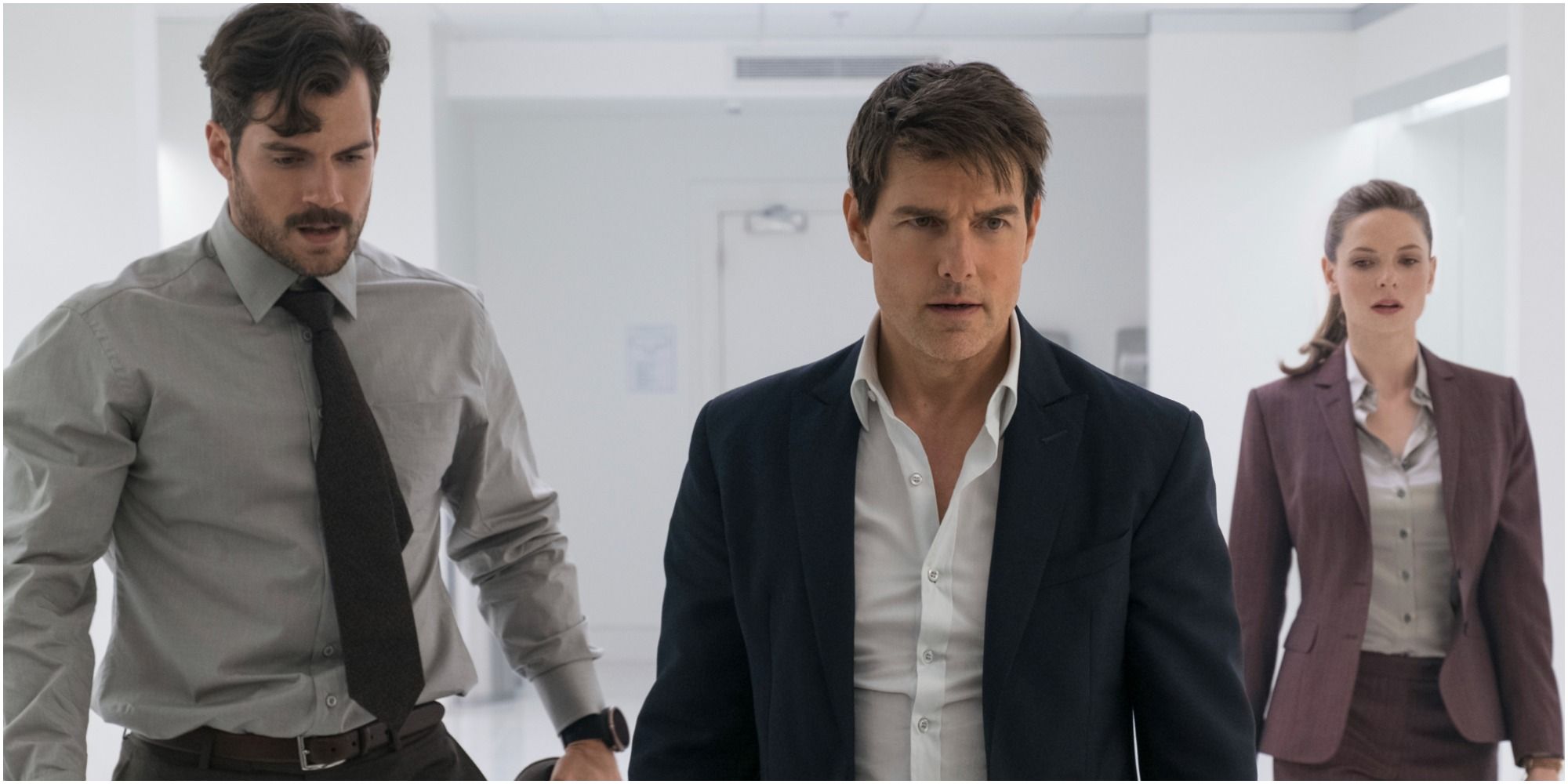 IMDb: 7.7/10
Mission: Impossible – Fallout is the sixth entry in the box-office-dominating series that began all the way back in 1996. It follows IMF agent Ethan Hunt (Tom Cruise) as he and his team race to prevent a global disaster. Cruise is joined by Henry Cavill as CIA agent August Walker, Rebecca Ferguson as MI6 operative Ilsa Faust, and Simon Pegg as Hunt's tech expert sidekick Benji.
While the script might not be as clever as a lot of other spy movies, Fallout is unbeatable in terms of stunts and action sequences. Even more impressively, Cruise handles most of the death-defying feats himself. The result is a non-stop thrill ride, one of the most enjoyable action movies in a dog's age.
4
'The Conversation' (1974)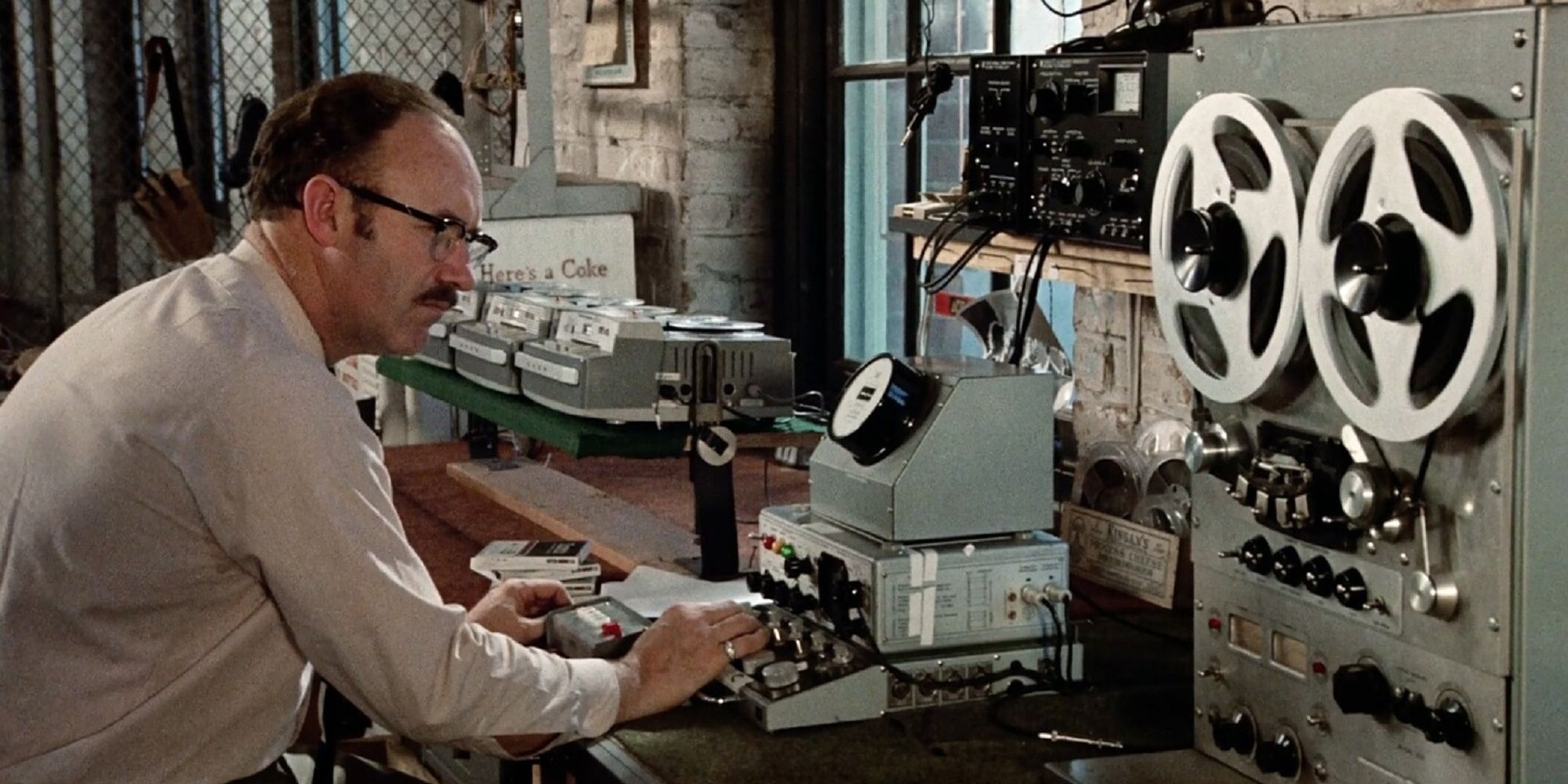 IMDb score: 7.8/10
The Conversation is a psychological thriller directed by the great Francis Ford Coppola. Starring Gene Hackman as surveillance expert Harry Caul, the movie explores the psychological toll of Caul's job as he becomes increasingly paranoid that his latest assignment could result in the death of his target. The film is a masterclass in suspense, with Coppola's direction creating a sense of unease that permeates every scene.
The supporting cast includes John Cazale, Allen Garfield, and Cindy Williams. It's a more realistic take on the spy genre, which owes a lot of inspiration to the Watergate scandal that had put eavesdropping and bugging devices at the front of Americans' minds.
3
'The Bourne Identity' (2002)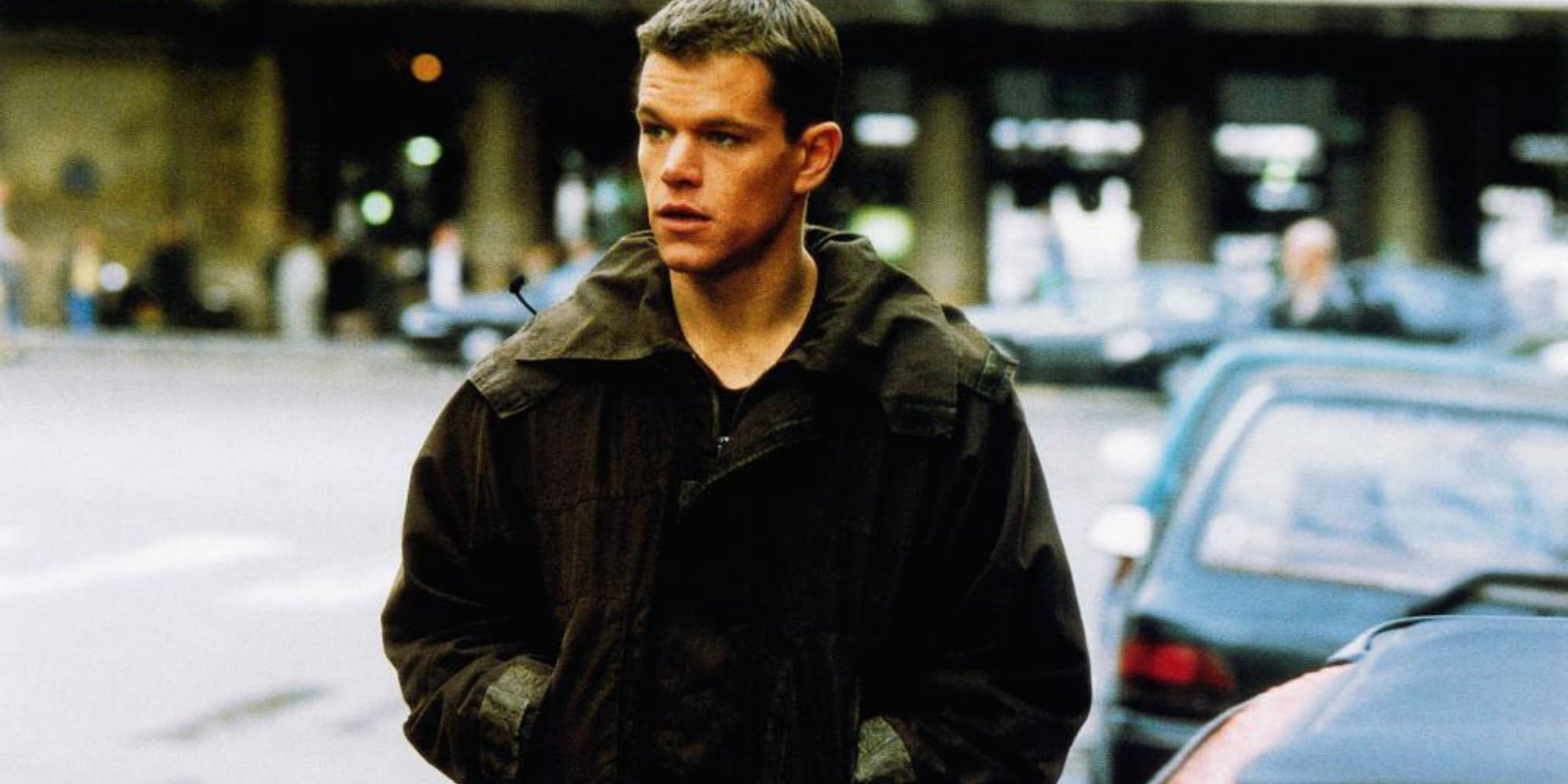 IMDb score: 7.9/10
The Bourne Identity is the first film in the famous franchise about a man suffering from amnesia who is pursued by assassins as he tries to piece together his past. Damon delivers a standout performance, showcasing both his physical prowess and emotional depth. He's aided by Doug Liman's lean direction that keeps the pace brisk and the tension high.
The supporting cast includes Franka Potente as Marie, Bourne's ally and love interest, and Chris Cooper as Conklin, the CIA official tasked with tracking down Bourne. By now, The Bourne Identity is a veritable action classic. It's no wonder the film spawned a mega-franchise and cemented Damon's status as a leading man.
2
'The Bourne Ultimatum' (2007)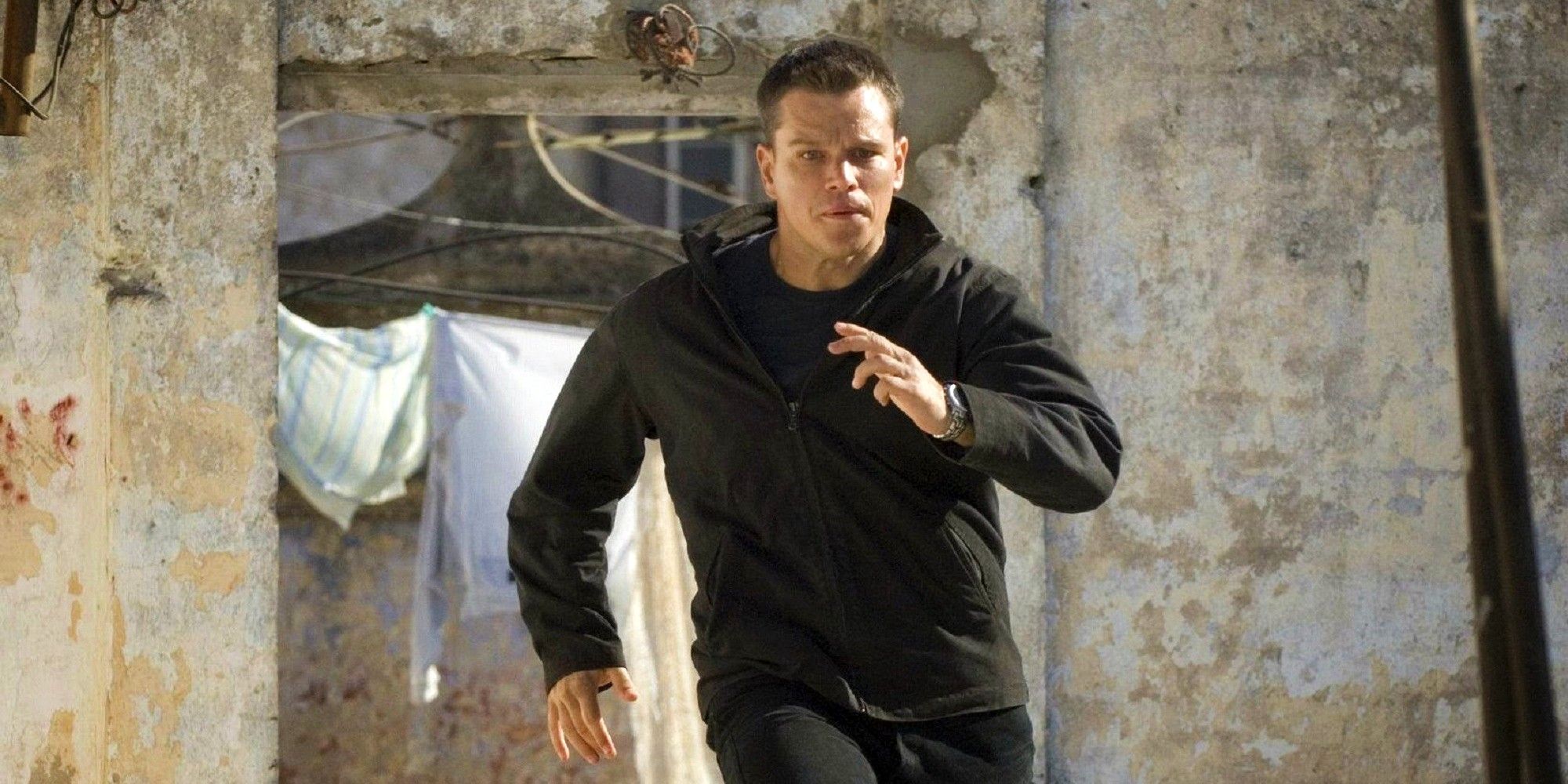 IMDb score: 8.0/10
The Bourne Ultimatum is the third movie in the series, again directed by Paul Greengrass. It brings the narrative threads of the first two movies to an incendiary conclusion. Greengrass's direction is kinetic and immersive, placing the audience right in the middle of the action. He also cranks the stunts and explosions to an even higher level.
Damon is fantastic once again, proving that he excels at roles that are both physically and emotionally demanding. All in all, The Bourne Ultimatum is a fitting bookend to the trilogy, providing closure to Bourne's story while raising the stakes in every way. A sequel starring Jeremy Renner would follow, and then 2016's Jason Bourne which brought back Damon, but Ultimatum remains the best entry in the series.
1
'North by Northwest' (1959)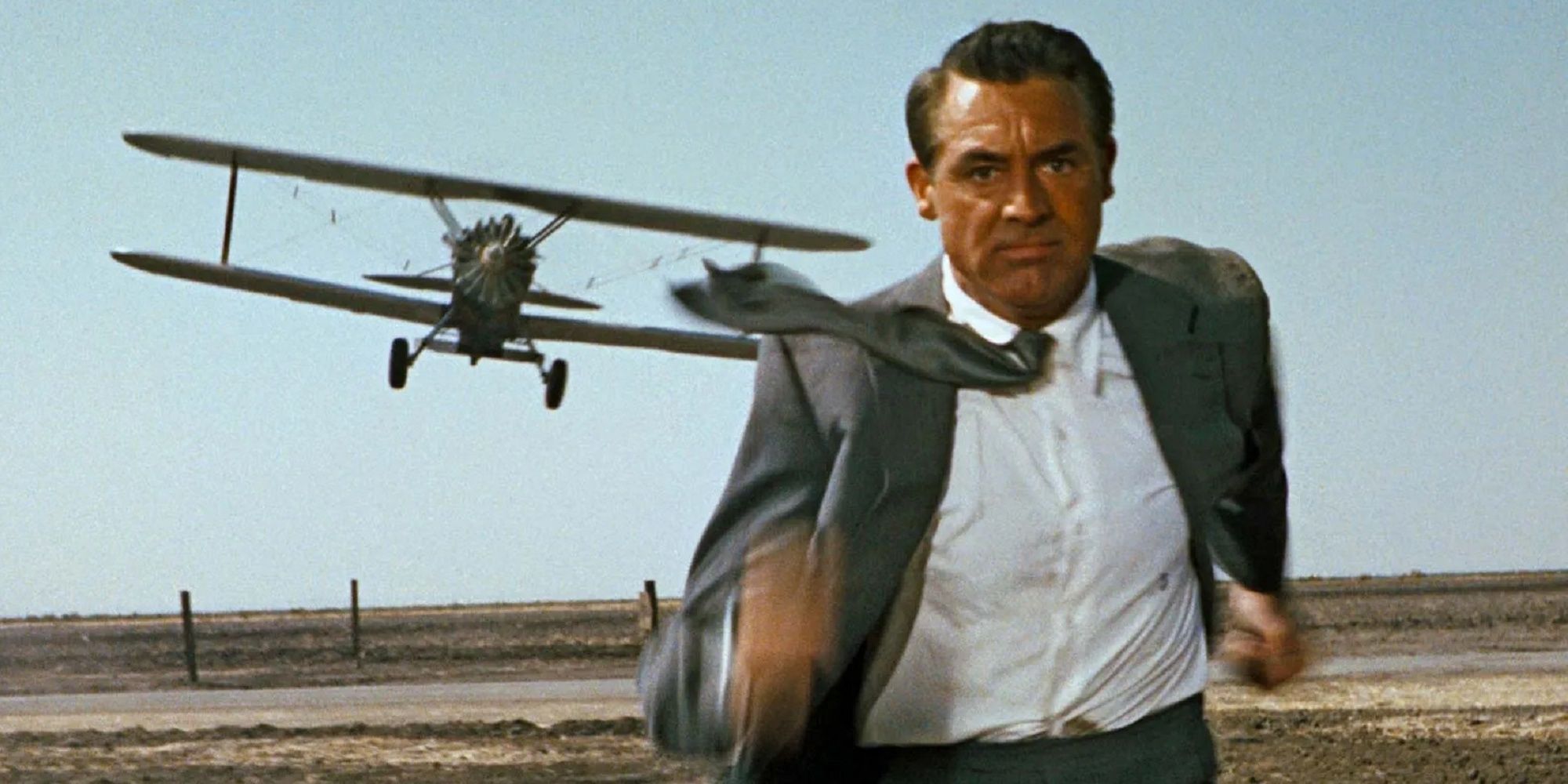 IMDb score: 8.3/10
North by Northwest is Alfred Hitchcock's finest foray into the spy genre. It stars Cary Grant as advertising executive Roger Thornhill, who is mistaken for a government agent and pursued across the country by a mysterious organization. The film puts Hitchcock's skills on full display and is a great example of why he was known as the Master of Suspense. North by Northwest features some of his most iconic scenes, including the famous crop duster sequence and the ending train shot.
Grant is charming and charismatic as Thornhill, while also capturing the character's vulnerability. He's way out of his depth in the world of espionage. He's joined in the supporting cast by Eva Marie Saint as Eve Kendall, Thornhill's love interest, and James Mason as the villainous Phillip Vandamm. North by Northwest has aged well and is one of Hitchcock's most watchable works. It laid a blueprint for spy films that would be endlessly imitated but never bested.
NEXT: 10 Best Romance Movies of All Time, Ranked According to IMDb