Michelle Yeoh is a Malaysian actor who came to fame in Hong Kong action films in the 1990s. With more than 50 films under her belt, Yeoh has received hundreds of international awards and accolades. Everything Everywhere All At Once, her most recent picture, is now her highest-rated film by audiences and may be her greatest yet.
In Everything Everywhere All At Once, Yeoh plays Evelyn Wang, a woman who exists across multiple universes. If you've seen her most recent action-packed adventure in cinemas and are itching to see more of the talented actor, there are a few more of Michelle Yeoh's best movies you should check out that star her.
Updated on March 9, 2023, by Hannah Saab:
Everything Everywhere All At Once is really turning out to be among the very best Michelle Yeoh films, what with its whopping 11 Oscar nominations. Of course, Yeoh herself has rightly received a Best Actress nomination for her now-iconic role as Evelyn. As fans eagerly wait to see if she'll win during the 95th Academy Awards (March 12), it's the perfect time to binge-watch some of her other great performances over the years.
10
'Far North' (2007)
Yeoh portrays Saiva, a hermit in the Siberian tundra who lives as an outcast after being told by a shaman that she was cursed at birth in Far North. However, the arrival of a lost soldier, played by Sean Bean, changed her and her companion Anja's (Michelle Krusiec) life.
This is a wonderful film with massive panoramic locations that are simply breathtaking. Although there is virtually little conversation in the movie, this does not detract from the director's objective. It's an unprecedented role for Yeoh, but she devours it with the same zeal that she devours raw seal flesh.
9
'Tomorrow Never Dies' (1997)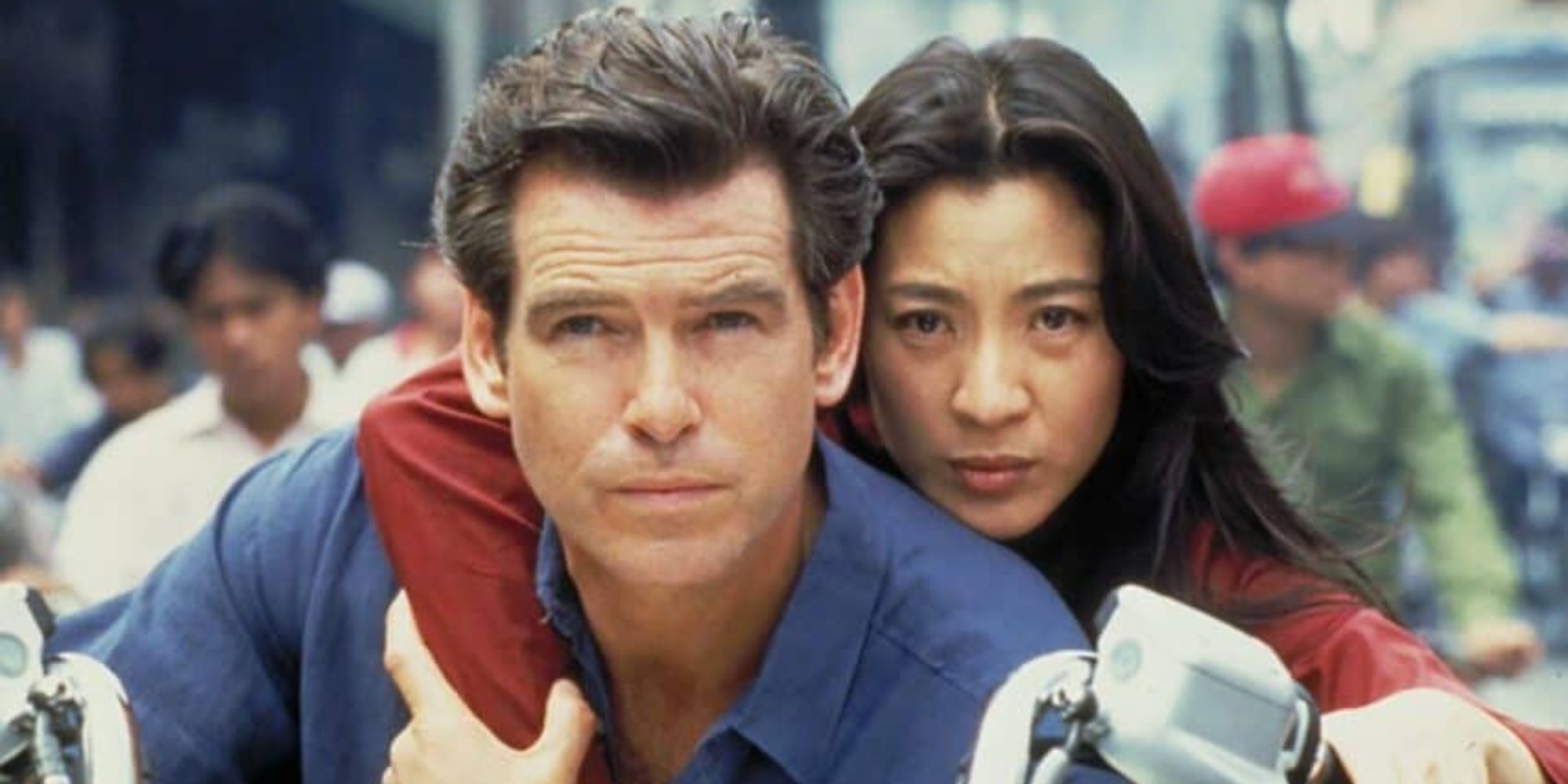 The western press frequently refers to Michelle Yeoh as one of many Bond girls, although really, Pierce Brosnan should be considered one of Yeoh's boys. In Brosnan's second film as the secret agent, she utterly outshined 007 as the Chinese super-spy Wai Lin. Despite being cast as a damsel in distress, Yeoh demonstrated that Wai Lin is a more capable warrior who can easily save herself if the writers give her a chance.
Tomorrow Never Dies is a watershed point in Yeoh's career, as it is her first foray into Western cinema through the James Bond movies, no less. Yeoh has proven to be not only a talented martial artist actor but also one who can generate emotions when needed, indicating her broader potential.
8
'Royal Warriors' (1986)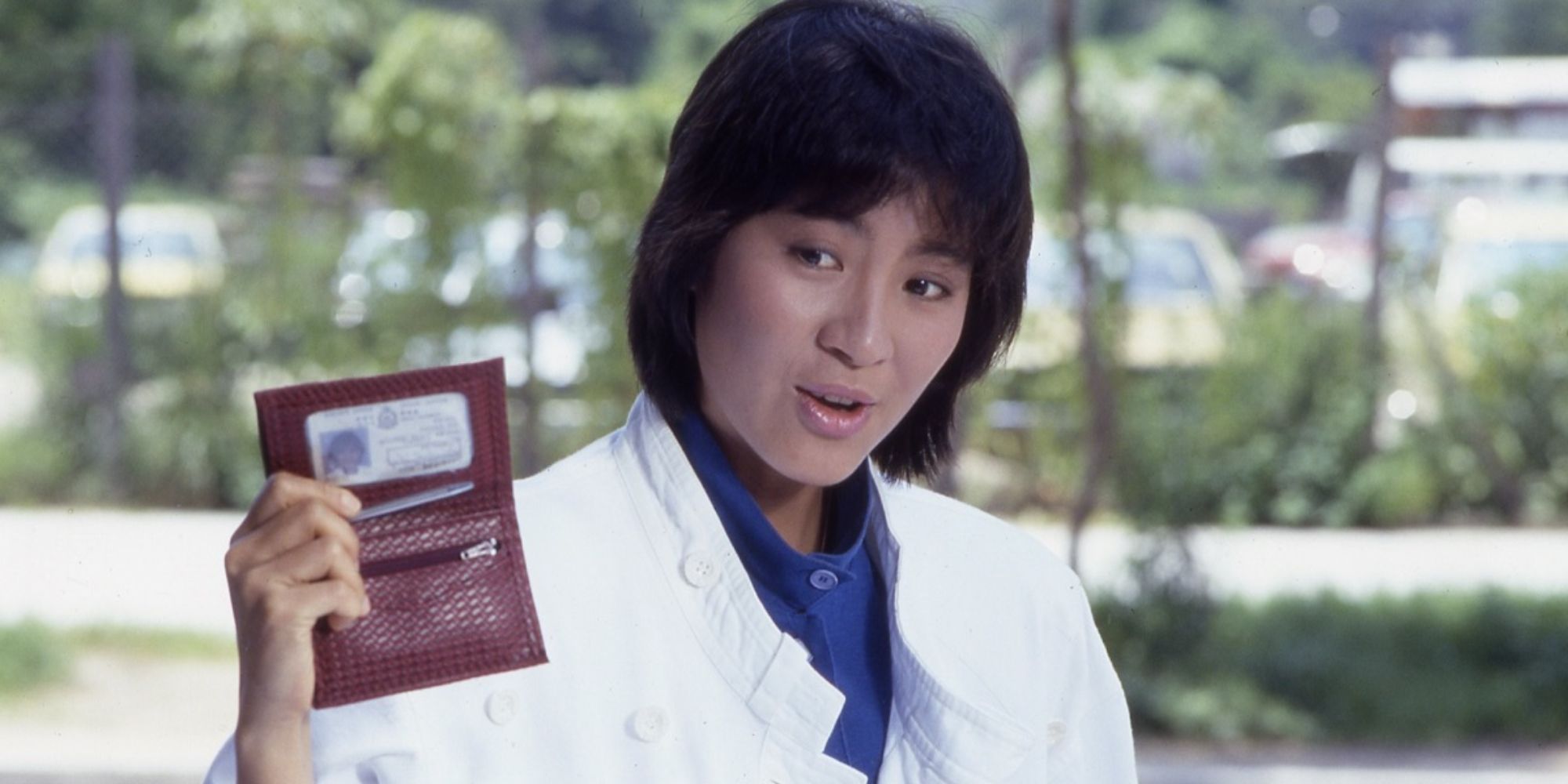 Royal Warriors follows Michelle Yip (Yeoh), a Hong Kong police officer who foils a plane hijacking attempt. When she becomes a target of the criminal's family, the narrative grows more convoluted.
It's not a film for everyone, with its corny sound effects, over-the-top action moments, and added rom-com elements. Those who prefer the wilder aspects of that era's films will undoubtedly fall in love with this one, thanks to Yeoh's flawlessly choreographed movements and portrayal of her character's cool demeanor.
Watch on The Criterion Channel
7
'Yes, Madam!' (1985)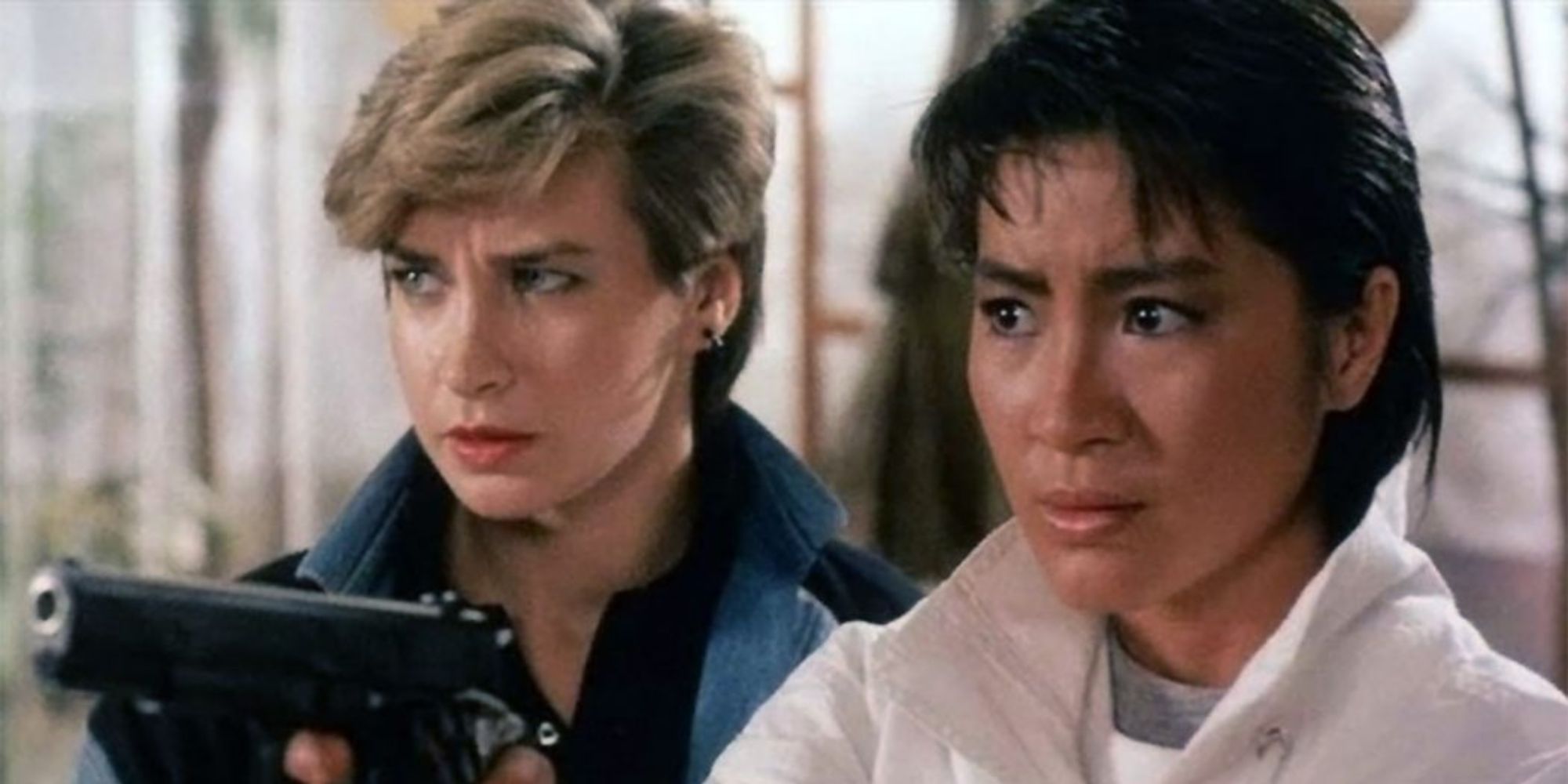 Inspector Ng (Yeoh) and Inspector Carrie Morris' (Cynthia Rothrock) attempt to track down two minor thieves who have taken something far more valuable than they realize in the nostalgic 80s film, Yes, Madam!. The movie was the first film in Hong Kong's In the Line of Duty film franchise, which featured strong female cops and created a subgenre of Hong Kong action films known as "girls with guns."
Yeoh shows off her jaw-dropping martial arts skills during the fast-paced battle scenes while maintaining the film's lighthearted tone. While not as well-known as other of her early 1990s Hong Kong action pictures, Yeoh's work here is not to be underestimated.
Watch on The Criterion Channel
6
'The Soong Sisters' (1997)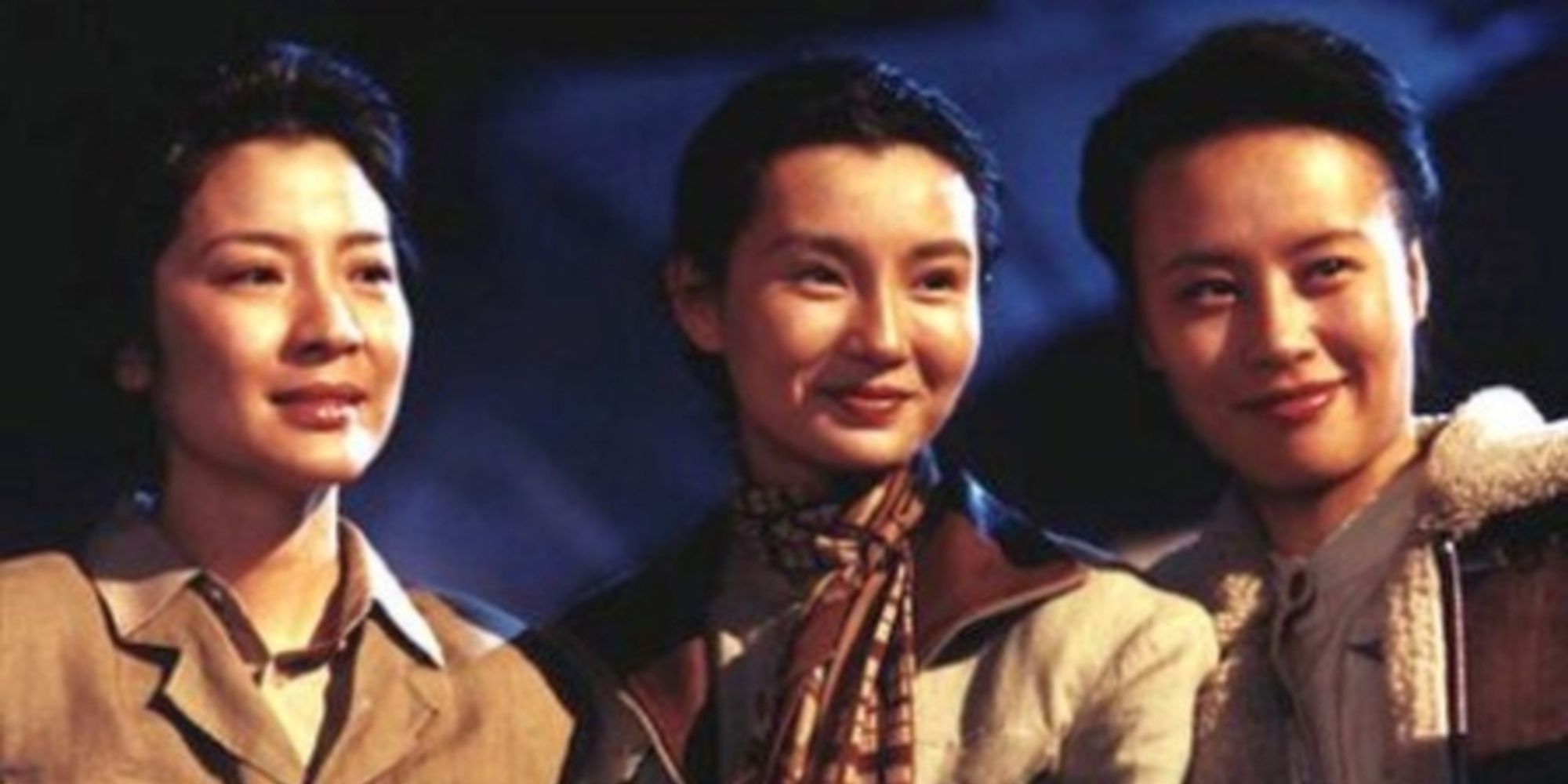 In The Soong Sisters, Yeoh and Maggie Cheung play two of the Soong sisters, Ai-Ling and Ching-Ling, respectively, while Vivian Wu plays the third sister, May-Ling. The film revolves around the lives of the sisters who were educated in America and then returned to China for marriages that had powerful influences on the nation.
Despite being released during a difficult time for Chinese filmmaking, The Soong Sisters was warmly regarded, receiving three Golden Horse Awards in Taiwan and seven Hong Kong Film Awards. Yeoh was also nominated for Best Supporting Actress for her breathtakingly exquisite depiction of Ai Ling.
5
'Wing Chun' (1994)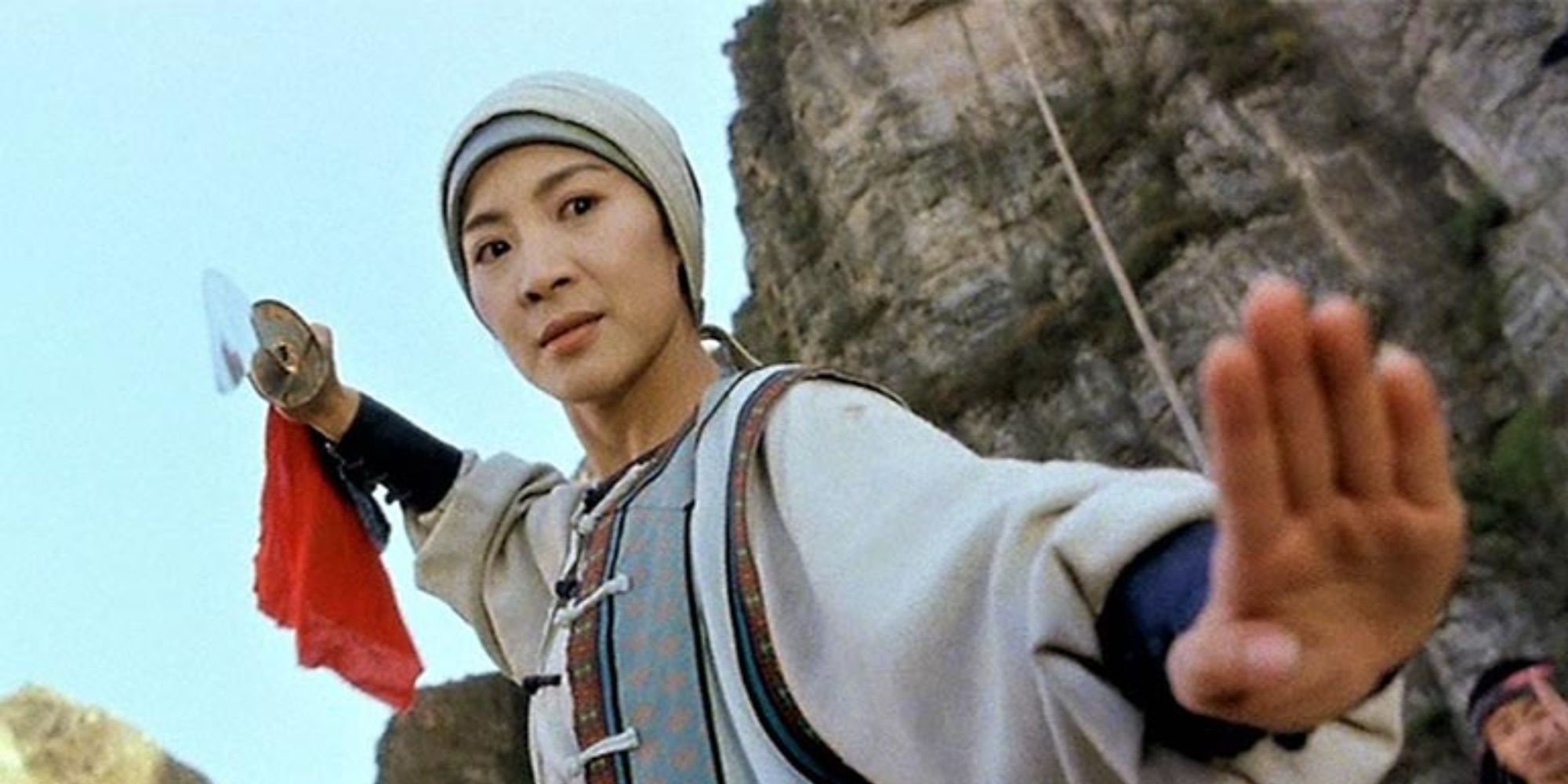 Yeoh portrayed the titular character in Wing Chun, whose name is believed to have inspired the legendary Wing Chun style of Kung Fu. In this action picture, she is joined by Donnie Yen as a young tofu store owner fighting to rescue her family and village from a band of robbers.
Yeoh is quick and precise in her actions, making every punch, kick, block, and leap look effortless while maintaining the appropriate level of fun and seriousness for the situation. Yeoh has created her version of a female film superhero, and it stands as one of her most memorable performances to date.
4
'The Lady' (2011)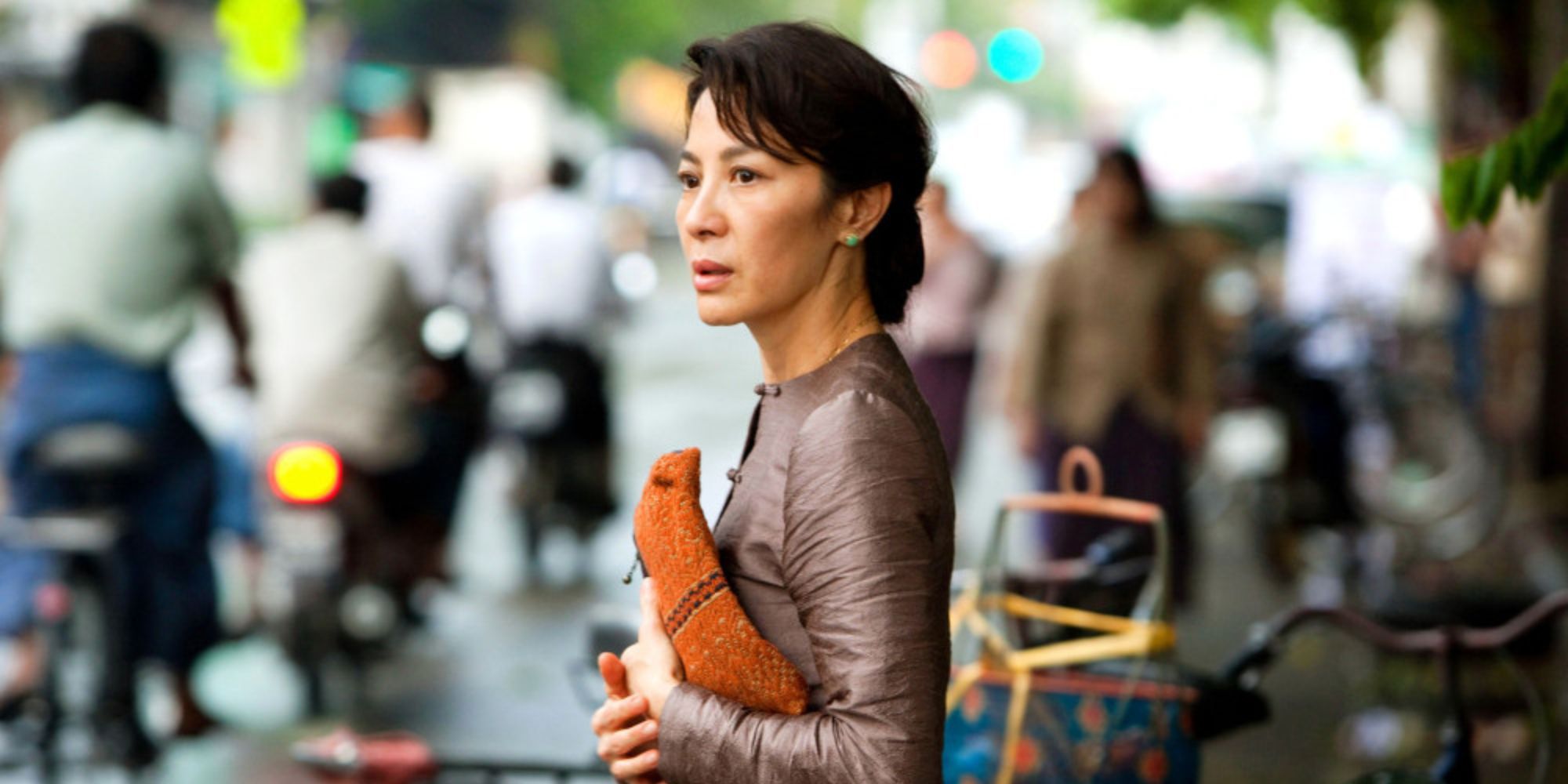 In Luc Besson's The Lady, Yeoh takes on the daunting challenge of portraying a real-life figure, Nobel Laureate Aung San Suu Kyi. It's also about her and her husband, Oxford research fellow Michael Aris' (David Thewlis) timeless love tale.
Suu Kyi's life has been challenging but inspiring, giving Yeoh the chance to show off her complete spectrum of acting abilities. Both Yeoh and Thewlis' performances were lauded, as were the lavish tropical scenery and cinematography. Yeoh was deservedly acknowledged with a Satellite Award nomination for Best Actress in a Motion Picture for her work.
3
'Crazy Rich Asians' (2018)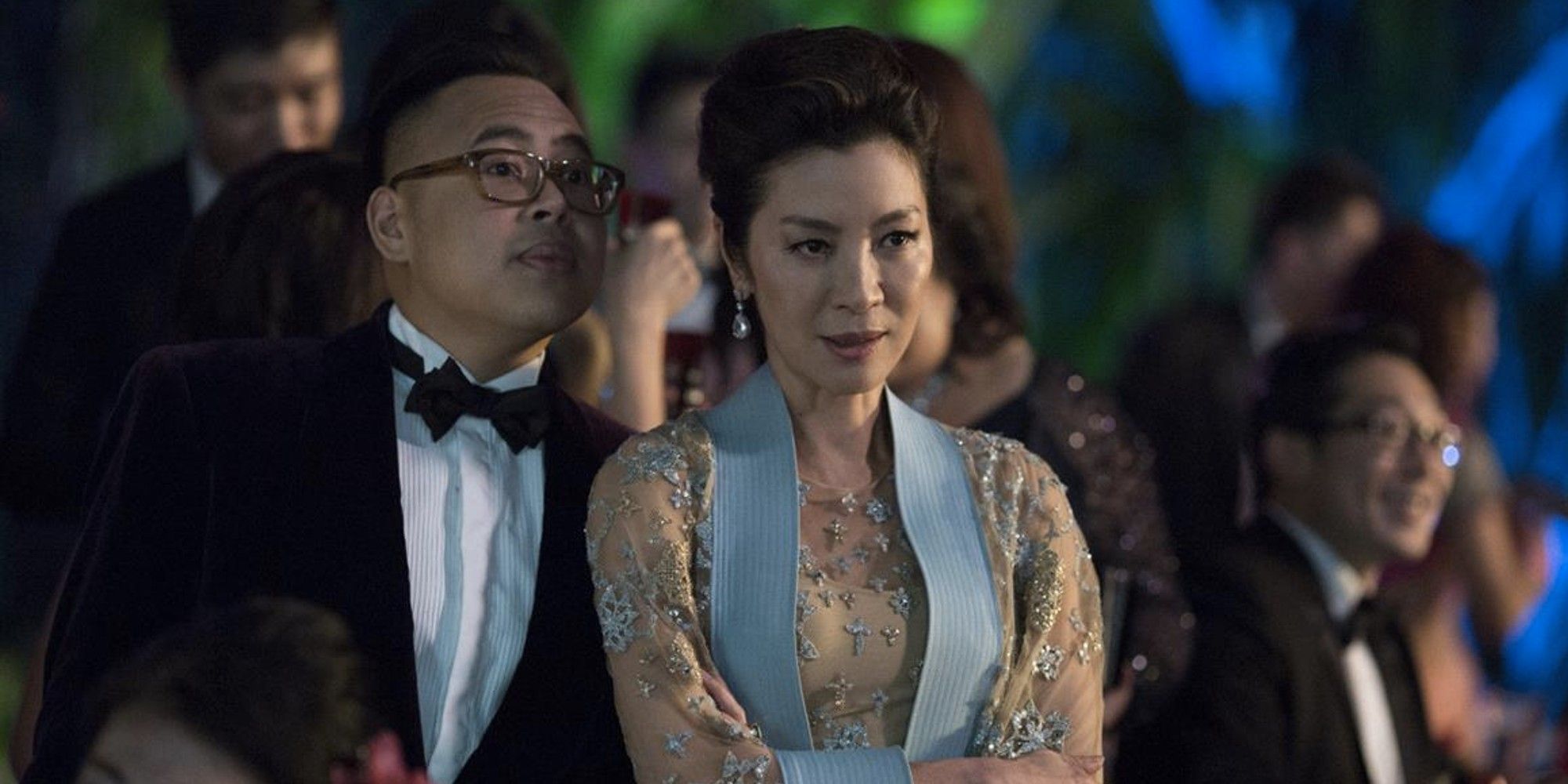 In 2018, Yeoh starred in Crazy Rich Asians, a romantic comedy based on the 2013 novel of the same name. The movie follows Rachel (Constance Wu), a Chinese-American teacher, who discovers that her boyfriend Nick's family is one of Singapore's wealthiest. Eleanor, Nick's controlling mother, is played by Yeoh.
Crazy Rich Asians was widely praised, with reviews complimenting the film's tone, performances, and visual splendor. Yeoh garnered some of the best compliments of her career for her performance in the picture. Furthermore, many critics singled her out in their reviews, deeming her performance deserving of an Oscar nomination for Best Supporting Actress.
2
'Tai Chi Master' (1993)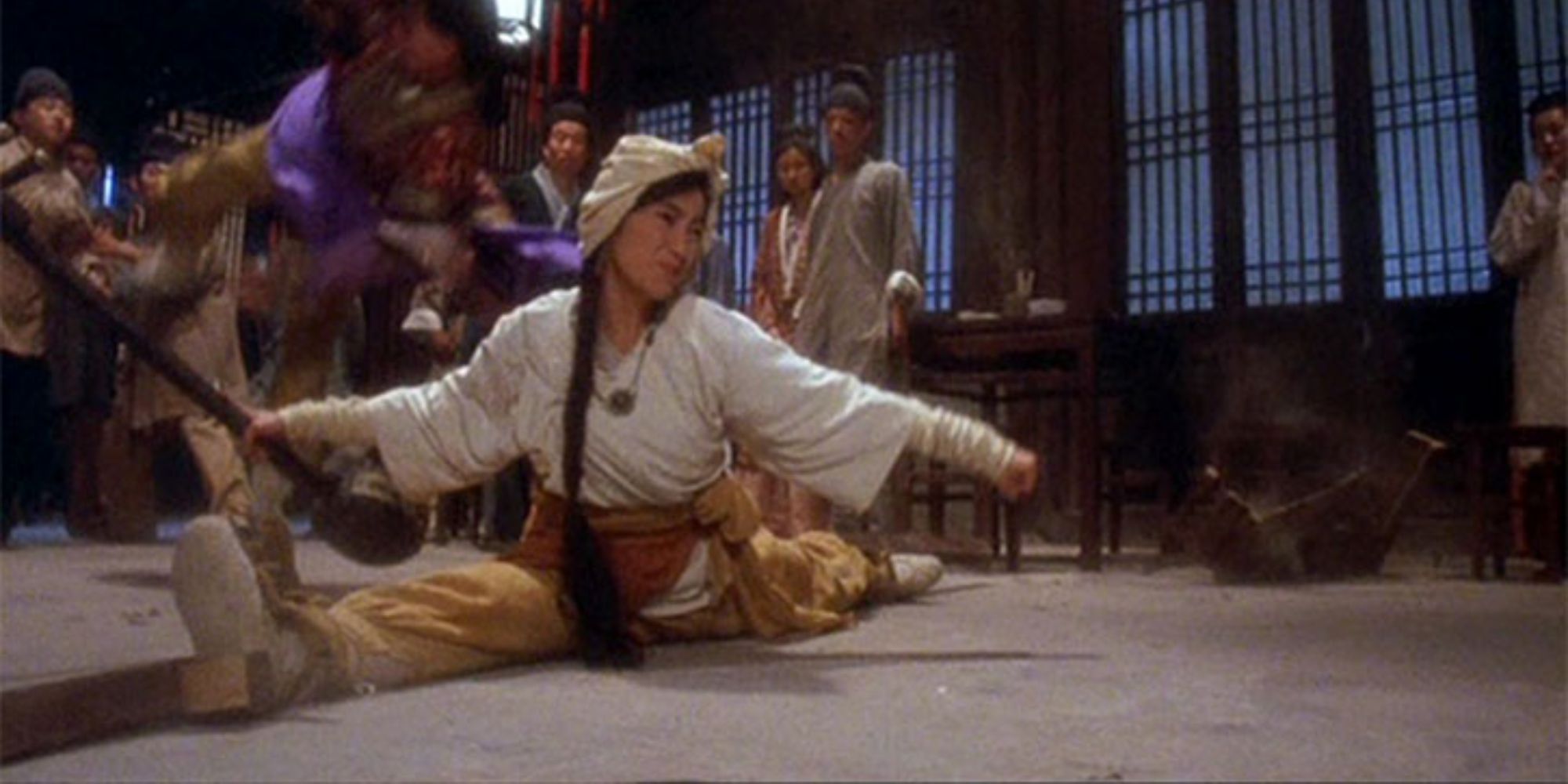 In Tai Chi Master, Yeoh plays Siu-lin, a young woman unwittingly caught up in the conflict against local rebels while fictionalizing the creation of tai chi, along with the famed actor and martial artist Jet Li.
In the film, Yeoh gets a chance to show off her fighting skills, particularly at the moment when she confronts her disloyal husband. Moreover, through the mundane and calmer moments of Tai Chi Master compared to Yeoh's previous work, she developed a sensitive and well-rounded character.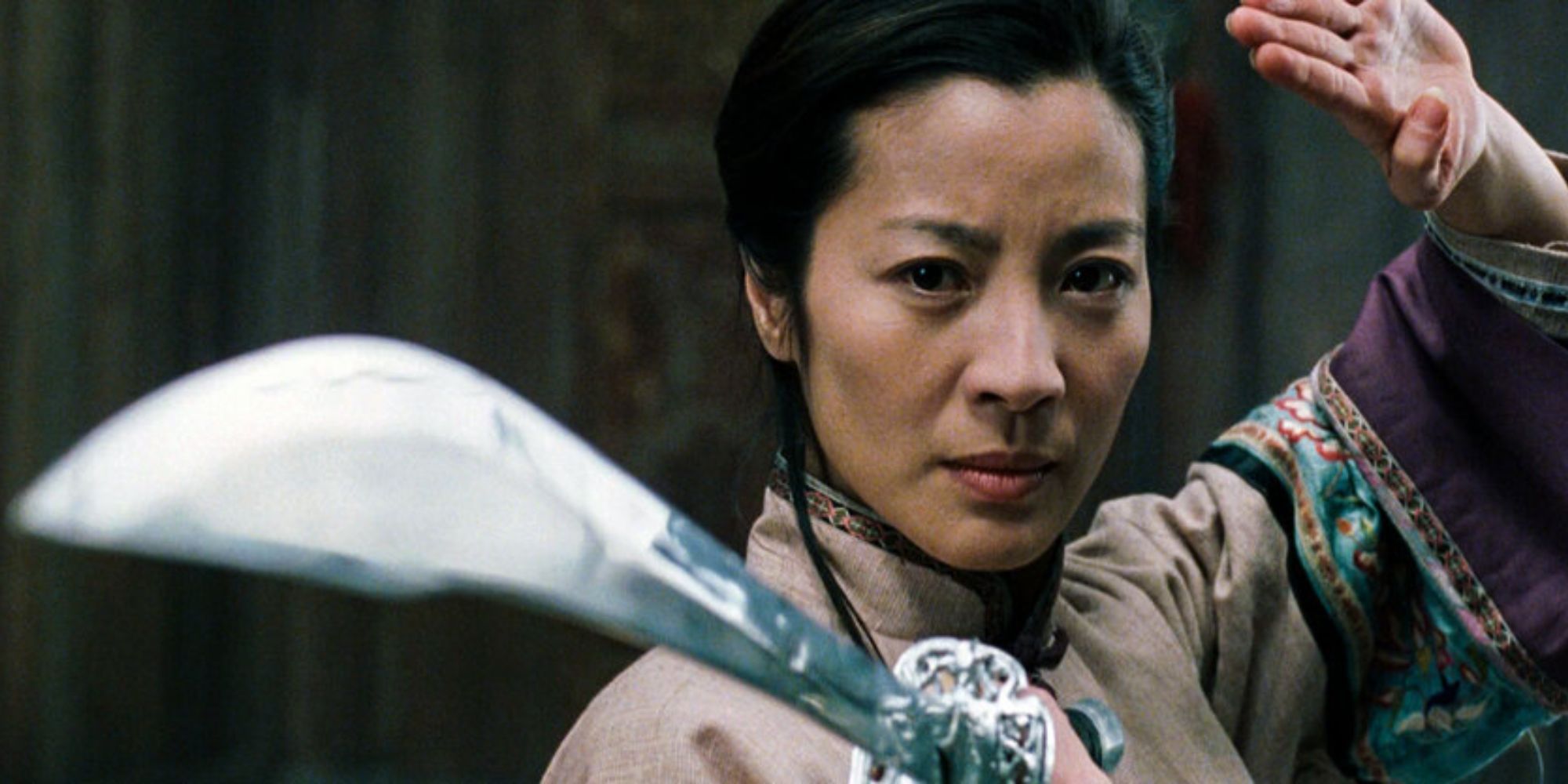 Following her appearance in the James Bond franchise, Yeoh's breakthrough role came with Ang Lee's Crouching Tiger, Hidden Dragon around the turn of the millennium. The film follows two warriors looking for a mysterious and powerful sword. The mythical "Green Sword" is prized by experienced warriors like Master Li (Chow Yun-fat), who entrusts its custody to Shu Lien (Yeoh).
The film is famous for one of the best fight sequences in cinema history, in which Yeoh's character, Shu Lien, battles Jen Yu (Zhang Ziyi). Yeoh received numerous nominations for Best Actress for her work in the film, including from the BAFTAs and the Saturn Awards.
Watch on The Criterion Channel
NEXT:Where You've Seen the Cast of 'Everything Everywhere All at Once'