Throughout the 1990s, Steve Buscemi collaborated on multiple occasions with American filmmaking duo The Coen Brothers, writer-director Quentin Tarantino, and comedy actor Adam Sandler. And by dint of those partnerships, Buscemi became one of the most recognizable faces Hollywood had to offer throughout the decade at hand.
A few of these are minor and supporting roles, but there is one where he plays the lead character. More on that in a second, though. It's also worth noting that he's often considered among the greatest actors to never receive a nomination at the Academy Awards, and that's in large part due to the roles he landed in this iconic ten-year time span. But without further ado, let's get to it with the top ten most memorable Steve Buscemi performances of the 1990s.
10
Tommy – Trees Lounge
In his screenwriting and directing debut, Steve Buscemi also starred in Trees Lounge (1996) as the primary character Tommy. And as far as critics were concerned, this was up there with his best performances of the decade, and easily among the best overall projects in which he's appeared. That said: it didn't exactly make waves in theaters, and remains highly underrated even today.
But, again, Buscemi's role as Tommy, an alcoholic who frequents a local Long Island bar — the name of which gave the film its title — hit home with critics mostly thanks to his accurate portrayal of a man with alcoholism. If you've seen the film, this role is undoubtedly among his most memorable. But if you haven't, it's definitely worth checking out.
Related: The Best Steve Buscemi Movies, Ranked
9
'Rockhound' – Armageddon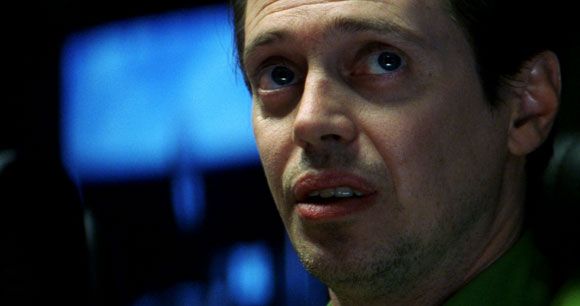 Directed by Michael Bay, this science fiction disaster film stars Bruce Willis in the lead role as Harry S. Stamper, an oil driller who underwent training as an astronaut in order to drill a hole into an asteroid that is descending upon earth at a rapid pace. It will strike in just eighteen days, and Stamper — along with his gang of fellow oil drillers — is assigned to save the world.
Why they couldn't go in the opposite direction and teach astronauts how to drill a hole in an asteroid is beyond everyone involved. But the high-octane spectacles of Armageddon(1998) did facilitate decent performances from its star-studded cast, which includes the likes of Ben Affleck, Liv Tylor, Billy Bob Thornton, Keith David, Michael Clarke Duncan, and of course Steve Buscemi.
8
Garland "The Marietta Mangler" Greene – Con Air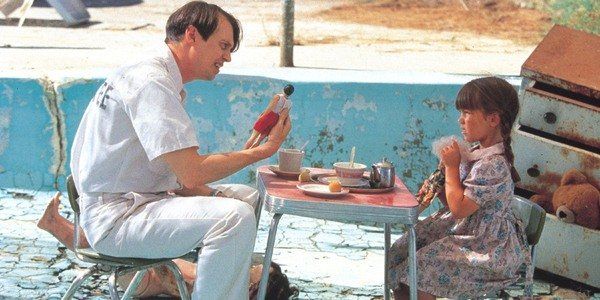 This film stars Nicolas Cage, John Cusack, and John Malckovich, and sort of follows the same Blockbuster formula as the prior pick Armageddon. However, with the case of Con Air (1997), director Simon West led the action thriller project to much higher acclaim than the previous entry on the list. It wasn't particularly well-revered, or anything, but it did garner two nominations at the 70th Academy Awards: Best Sound and Best Original Song.
And overall, it's a decent project with a certain, surprising style and wit to its dialogue. But its plot is just a bit too unbelievable to be taken seriously — however, that did mean that its performers like Buscemi were able to approach their role with a bit of a fresh, nearly unprofessional take. It's definitely memorable in the end.
7
Homeless Guy – Big Daddy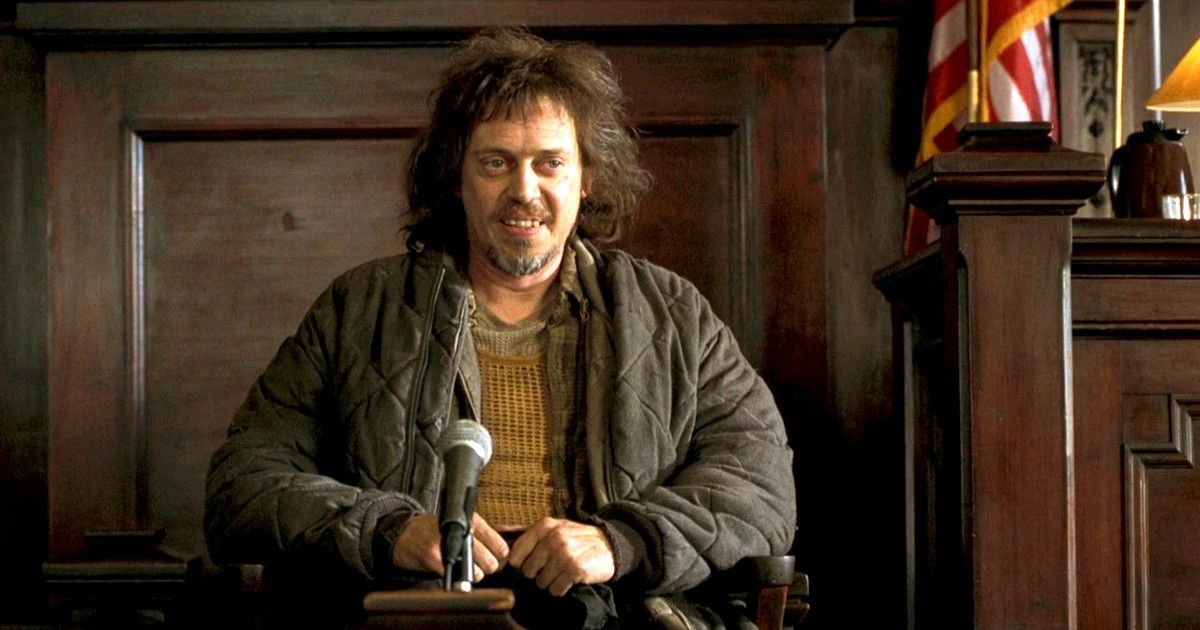 Over the past thirty years, Steve Buscemi has appeared (either live-action or with a voice role) in fifteen total films alongside famous American comedy actor Adam Sandler. As a homeless man who constantly craves a breakfast sandwich from McDonald's, Buscemi provided his most memorable role alongside funny man Sandler here in Big Daddy (1999) by Dennis Dugan.
Now: it's worth noting that throughout those fifteen collaborations with Sandler, these two have provided comedy fans with, frankly, some of the worst-reviewed movies of their respective decades. They have had a few well-received projects together throughout the years, like with The Wedding Singer (1998) and Hotel Transylvania 3: Summer Vacation (2018). But despite providing fans with a memorable Buscemi performance, Big Daddy has very little to offer from a qualitative standpoint.
Related: Big Daddy: Where the Cast is Today
6
Buscemi – Desperado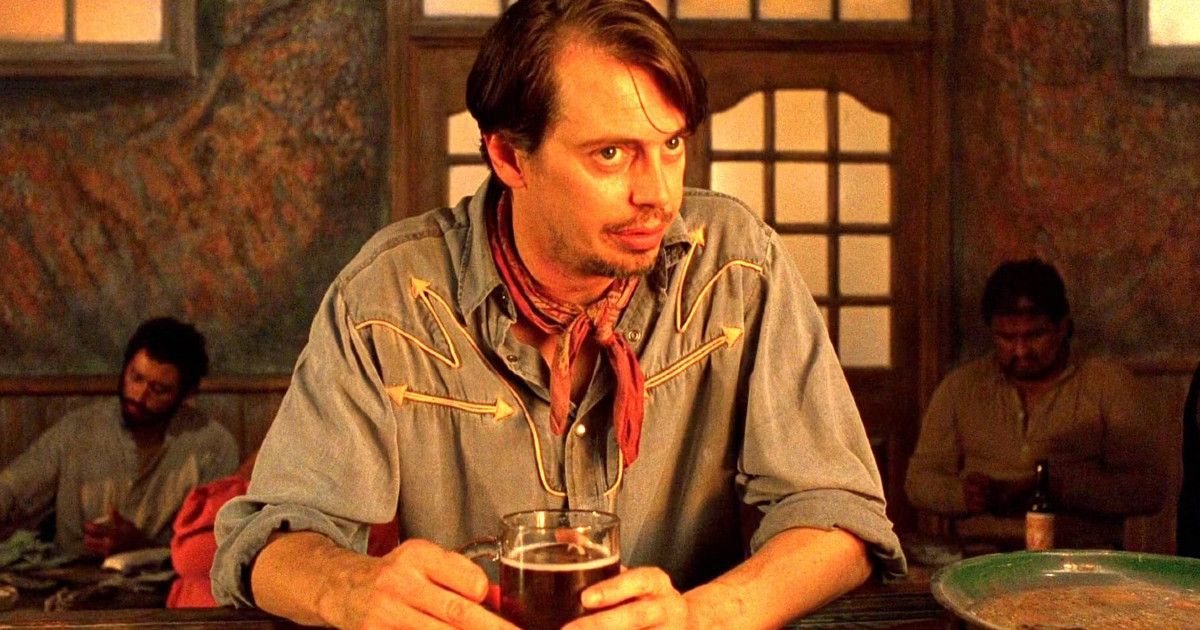 In the opening scene of this neo-Western by Robert Rodriguez, Steve Buscemi (whose character is aptly named Buscemi) walks into a bar and orders a drink. He sits opposite Cheech Marin, who plays the bartender, and immediately he imbeds the film with an overtone of humor. It's a classic Buscemi performance as he monologues over a drink.
He tells the story of his experience at a different bar, when an imposing figure came in with curious clothing and a strange suitcase. This would come to be revealed as the main character — El Mariachi played by Antonio Banderas. And by the time Buscemi's story had ended and El Mariachi himself enters the present bar, the plot kicks off to a wonderful degree. If only Buscemi's character lasted a bit longer in the world of Desperado (1995).
5
Map to the Stars Eddie – Escape From L.A.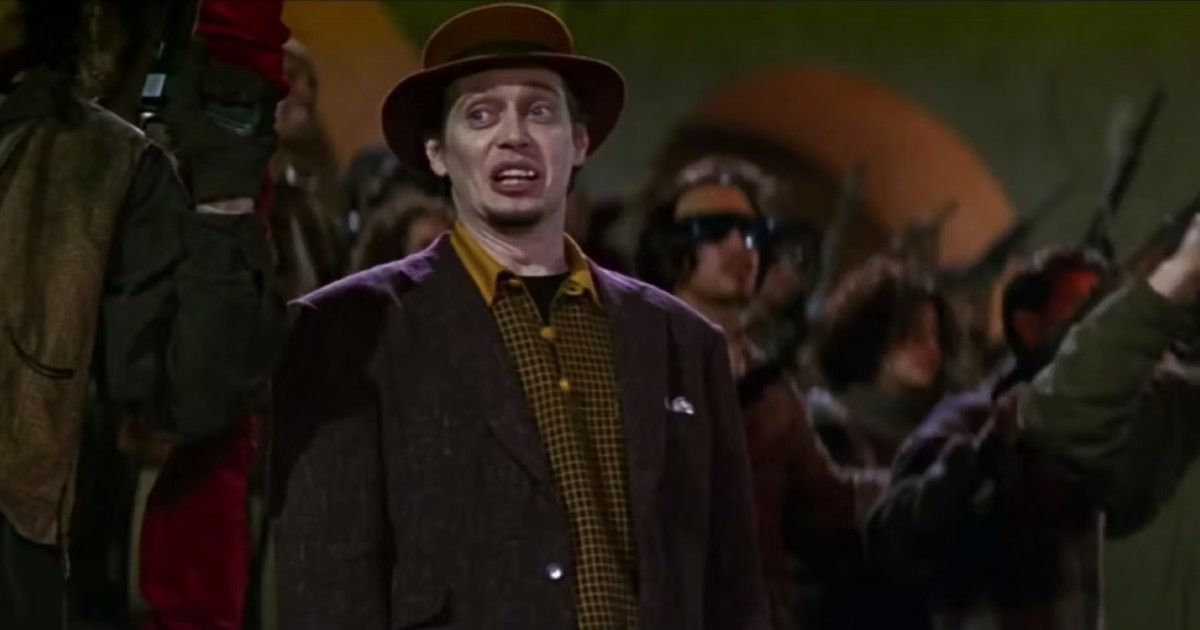 Written and directed by John Carpenter, this was a sequel to the cult classic science fiction joint Escape From New York (1981). And like its original, Escape From L.A. (1996) was made by Carpenter, also starred Kurt Russell, and is now considered a cult classic. Except, this second entry was far less successful than Escape From New York was upon their respective releases in theaters.
Which is definitely saying something. The film is well-regarded today, and Steve Buscemi as Map to the Stars Eddie undoubtedly helped the project in achieving such acclaim. He was cited as a constant highlight of the film alongside Kurt Russell as he provided a slightly more unhinged nature to the overall dynamic of the two characters.
4
Buddy Holly Waiter – Pulp Fiction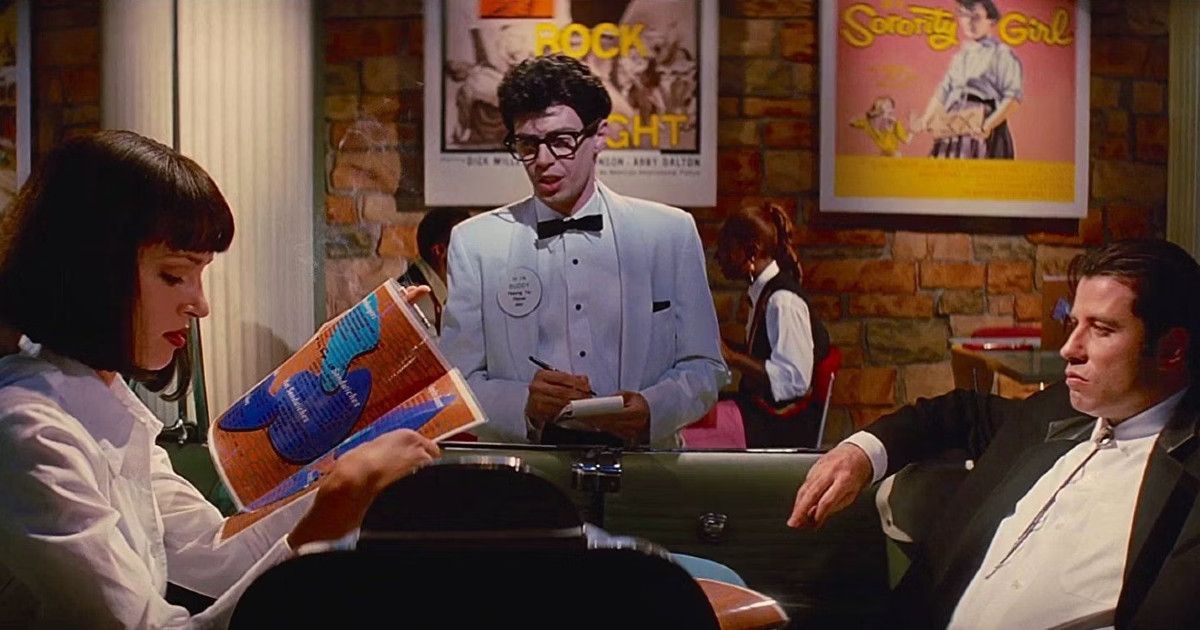 This was Buscemi's second collaboration with writer-director Quentin Tarantino, and their last time working together. And while his role here in Pulp Fiction (1994) isn't nearly as prominent as Buscemi's other work with Tarantino — which will be touched on shortly — it's undoubtedly up there with his most memorable performances of the decade.
He serves Vincent Vega and Mia Wallace their food at Jack Rabbit Slims — a restaurant suggested by Mia that features a flashy aesthetic straight out of the 1950s along with expensive milkshakes and complimentary face powder posted in the women's bathroom. This was the location that provided film fans with Mia and Vincent's iconic scene in which they dance to Chuck Berry, and while that may be the most iconic image from Jack Rabbit Slims, the cameo from Buscemi as a waiter dressed as Buddy Holly was memorable in itself.
3
Donny – The Big Lebowski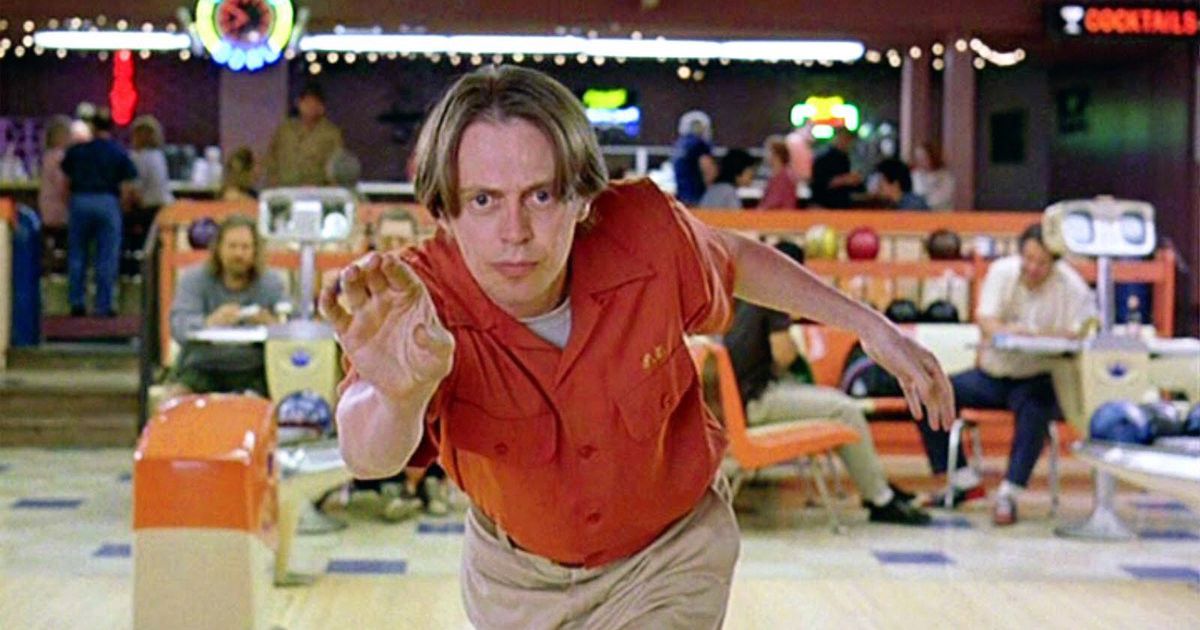 This is the second film on the list that was written and directed by Joel and Ethan Coen featuring Steve Buscemi, and it's one of their most popular projects respectively. Here in The Big Lebowski (1998), he appears as a character named Donny — a close friend and bowling teammate of Jeffrey "The Dude" Lebowski, who's played by Jeff Bridges.
As their characters ranted back and forth to an unrelenting degree, Buscemi shared a particular chemistry with fellow supporting actor John Goodman. Really, though, by ranting back and forth, what their relationship really boiled down to was Walter (Goodman's character) constantly spouting vitriol at Donny for getting on his nerves. And the dynamic was hilarious until Donny' untimely demise, which may be the most memorable moment the character offered as Walter accidentally threw his ashes all over The Dude's face. Such a classic scene.
2
Mr. Pink – Reservoir Dogs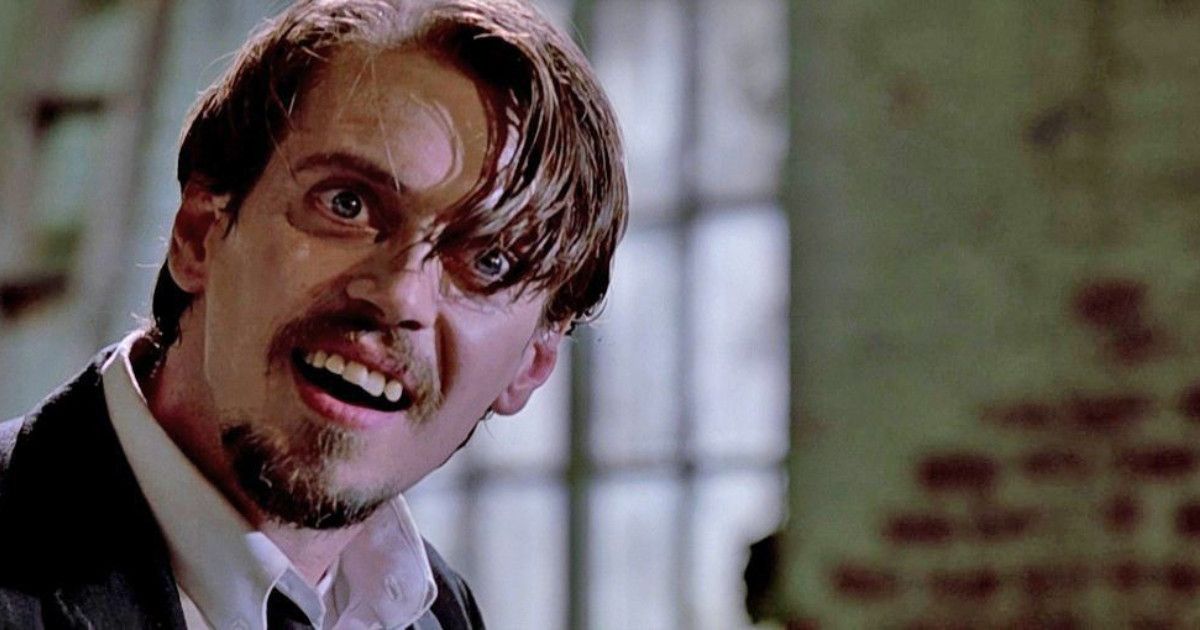 In his first of two collaborations with Quentin Tarantino, this was also the American auteurs directorial debut. And it's the movie that provided Steve Buscemi with his breakout role. One of the more popular heist films ever made, Reservoir Dogs (1992) chronicles the events that take place after the robbery. And within the plot, almost every character stands out because of their respective monikers, named after colors that were randomly picked by the boss of the operation — Joe Cabbot. The goal there was to keep their true identities a secret, and for Steve Buscemi's character, he received the unfortunate nickname of Mr. Pink.
But aside from his humorous moniker, Mr. Pink was perhaps the most compelling character thanks to his general demeanor and quirky personality. He was gung-ho on acting "professional" within this band of outsiders, and it was perhaps that mindset that saw him get away with the stash of jewels in the end.
1
Carl Showalter – Fargo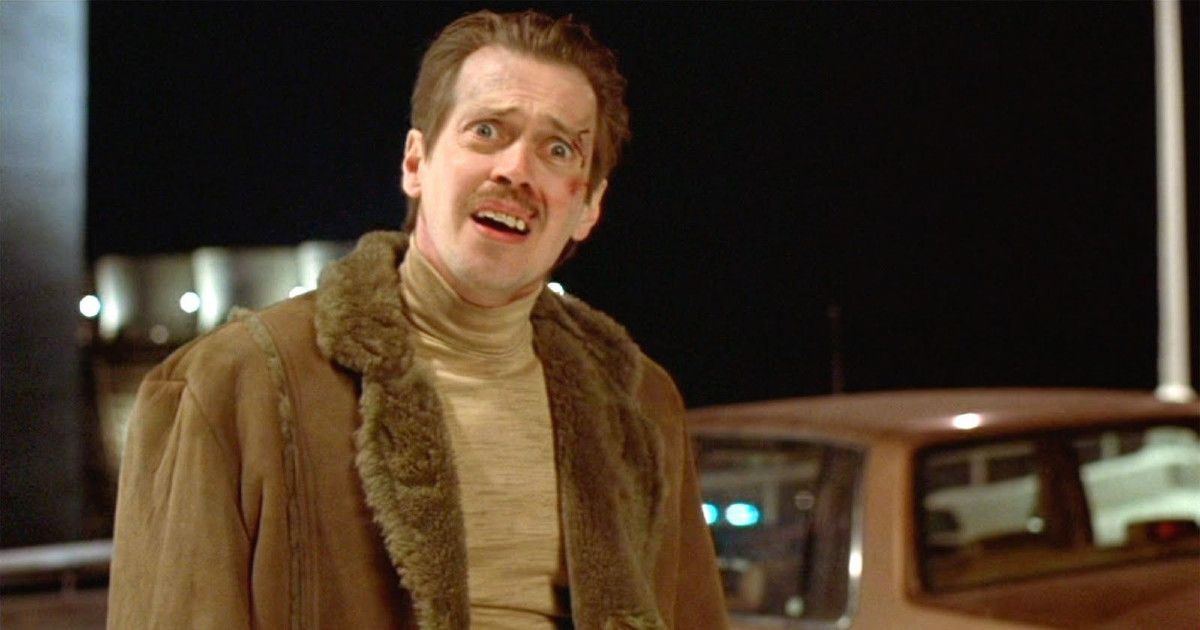 This was Steve Buscemi's fourth consecutive collaboration with Joel and Ethan Coen, and without a doubt the most famous — at least, up to that point. One could argue that Mr. Pink from Reservoir Dogs rivals the popularity of Carl Showalter from Fargo (1996), at least nowadays. But from a sheerly qualitative standpoint, too, this role was undoubtedly the best of the bunch.
Almost everyone in Fargo — from Frances McDormand to William H. Macy — performed to valiant degrees. But Buscemi's was so memorable in large part due to the absurd fashion in which he died, and in which his body was disposed of. Everyone remembers the wood chipper scene, where McDormand's character Marge Gunderson walks up on a gruesome and strange murder scene. Unlike Mr. Pink, Carl Showalter never foresaw this ending.