As a well-known actress who's appeared in both critical darlings and blockbuster franchises, Gwyneth Paltrow has received her fair share of negative publicity throughout the years. Despite winning the Academy Award for Best Actress early on in her career thanks to her efforts in Shakespeare in Love (1998), the American thespian is still viewed today as unworthy of the accolade.
However, she did win in the same category at the Golden Globes, and was nominated at the BAFTAs. So, it couldn't have been a total fluke. What's the big deal? Well, unfortunately for Paltrow, she's been in the middle of far more public scrutiny than a simple snub at the Academy Awards. A decade after the aforementioned ceremony, with her involvement in the MCU and the starting of her own company called Goop, Paltrow has been seen in quite the negative light.
Perhaps even to an unjust extent, as she was once regarded as one of the hottest up-and-coming actresses that Hollywood had to offer. She's starred in several acclaimed films aside from Iron Man and Shakespeare in Love, too, and although many of her roles were absolutely dogged by critics in the early 2000s, several of those roles went under the radar, as well.
Her Well-Known Roles
From the mid to late 1990s, Paltrow had a run for the ages that spanned critical acclaim, box office success, and even a few accolades from major award associations. Although she appeared in a few films prior, her breakthrough role came with the crime thriller Se7en (1995), directed by David Fincher. And although her character is perhaps best remembered for providing the project with its iconic plot twist, she also performed to a notable degree in the scenes which she was featured.
She doesn't get the credit in that regard like she does for her literary adaptations that followed, such as Emma (1996). Based on Jane Austen's novel of the same name from 1815, it was written and directed by Douglas McGrath. It featured emotional efforts from everyone involved, including Ewan McGregor and Toni Collette. But Paltrow undoubtedly walked away as the film's ultimate highlight.
Then came Shakespeare in Love (1998) — more on this later, but it's worth noting again that this was the project that garnered her the Academy Award for Best Actress. The final film of this ilk though came in the same year with Great Expectations (1998), based on the 1861 novel of the same name by Charles Dickens. It received decent enough reviews, though her performance in particular wasn't necessarily revered.
She provided another starring role that year in Sliding Doors (1998), which follows her character through two storylines as it shows the disparate paths her life could take depending on whether she catches or misses a train. And although the project was panned in part by critics due to the uneven tone of its split storylines, the performances were lauded enough. And speaking of revered performances: there's also The Talented Mr. Ripley (1999).
From Matt Damon to Jude Law, everyone in this psychological thriller performed to notable degrees, with the latter of those two actors receiving a nomination at the Oscars for Best Supporting Actor. And while Paltrow's performance wasn't lauded to the extent of her contemporaries, the film only bolstered her name value during this era of American cinema.
She then got back to her literary roots as she portrayed the titular character in Sylvia (2003) to great critical acclaim. And in Proof (2005) by John Madden (who also made Shakespeare In Love), she picked up the second Golden Globe nomination of her career. That association sure does love that filmmaking duo. After that, however, Paltrow made it to the big leagues of blockbuster success with Iron Man (2008), the first film in the Marvel Cinematic Universe.
She of course plays Pepper Potts, the love interest of Tony Stark (the titular Iron Man), and the role sparked a career resurgence for Paltrow, so to speak. She's reprised the role six times, playing Pepper in seven total MCU films. But despite her involvement in this transcendental franchise, she's received a fair bit of flack over the years for various, often unusual reasons.
Related: Gwyneth Paltrow's Head Was in a Box for Halloween Like in Se7en
Why She Receives Backlash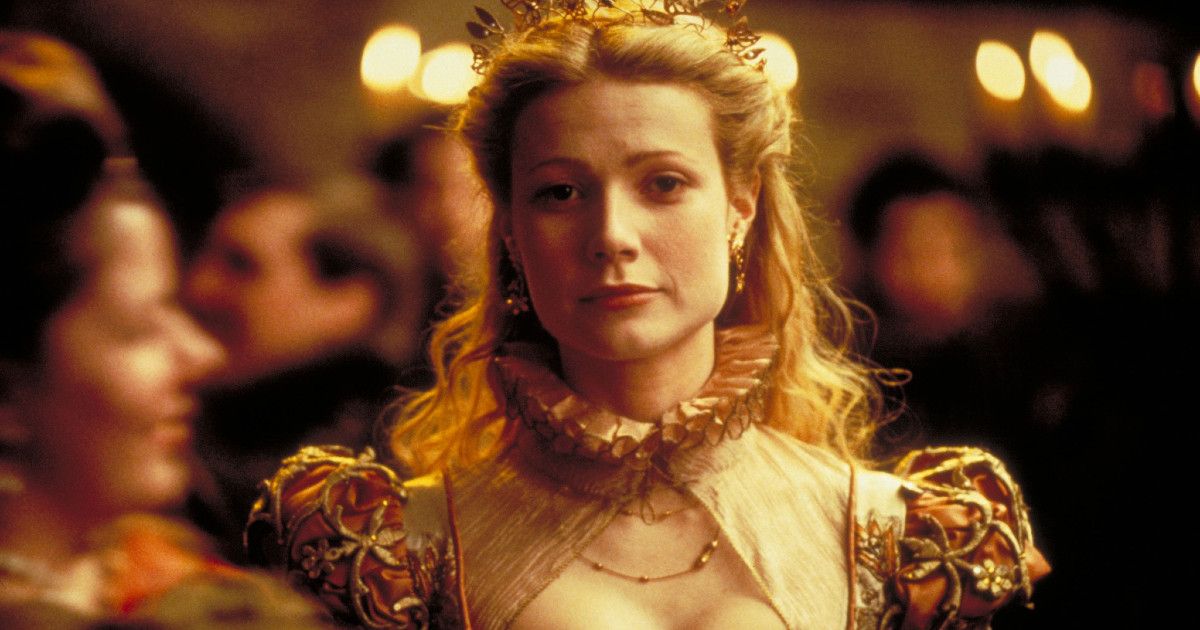 At the 71st Academy Awards, Shakespeare in Love (1998) received a controversial victory for Best Picture. Many critics and fans felt the award should have gone to Saving Private Ryan (1998) by Steven Spielberg — so much so that the ceremony is still discussed today, with the honor at hand largely being viewed as a snub.
And of course, Gwyneth Paltrow starred in Shakespeare in Love, and won a controversial award of her own at that year's Oscars — one for Best Actress. It was the only win at the association of her career, and she hasn't even been nominated since. Plus, most critics felt the award should have gone to Fernanda Montenegro that year for her performance in Central Station (1998).
The two actresses were also up against Cate Blanchett for Elizabeth (1998), Meryl Streep in One True Thing (1998), and Emily Watson in Hilary and Jackie (1998). There's an argument they all could have triumphed over Paltrow in the end, as well. But ultimately, she did walk away the victor.
Then, she appeared in a series of critical duds: Duets (2000) with an approval rating of 21% on critical consensus website Rotten Tomatoes. Then one year later, she costarred alongside Jack Black in Shallow Hal (2001), which has a 50%. Not terrible, but Paltrow herself has gone on record and stated her disdain for the film. Then, there's View from the Top (2003) — with an abysmal 14% approval rating, it's easily among the worst films of her career. It could very well be considered the most rotten of them all.
Now, she's been seen under a controversial light due to the startup of her wellness and lifestyle company, Goop — launched in 2008 — which has been scrutinized ad nauseam for its backing of seemingly harmful products. Plus, multiple sources have accused the company of false advertising, resulting in further controversy.
Overall, Goop has only tarnished her image even more, with several personalities even parodying the brand throughout the years. And what really sealed the deal for Paltrow in the eyes of many fans has been her lack of appreciation toward the Marvel Cinematic Universe. She often has no idea what's going on in the franchise, and sometimes doesn't even know she's featured in a given film.
That's become the biggest story regarding the second half of her career — not just her inclusion in the MCU, but her general disregard thereof. However, her mediocre performances in the early years of the 21st century in tandem with her escapades with Goop in the MCU have ultimately overshadowed many quality efforts of acting provided by Paltrow throughout the years.
Related: Gwyneth Paltrow Gets Hearts Racing in Netflix's Sex, Love & Goop Trailer
Her Forgotten and Underrated Roles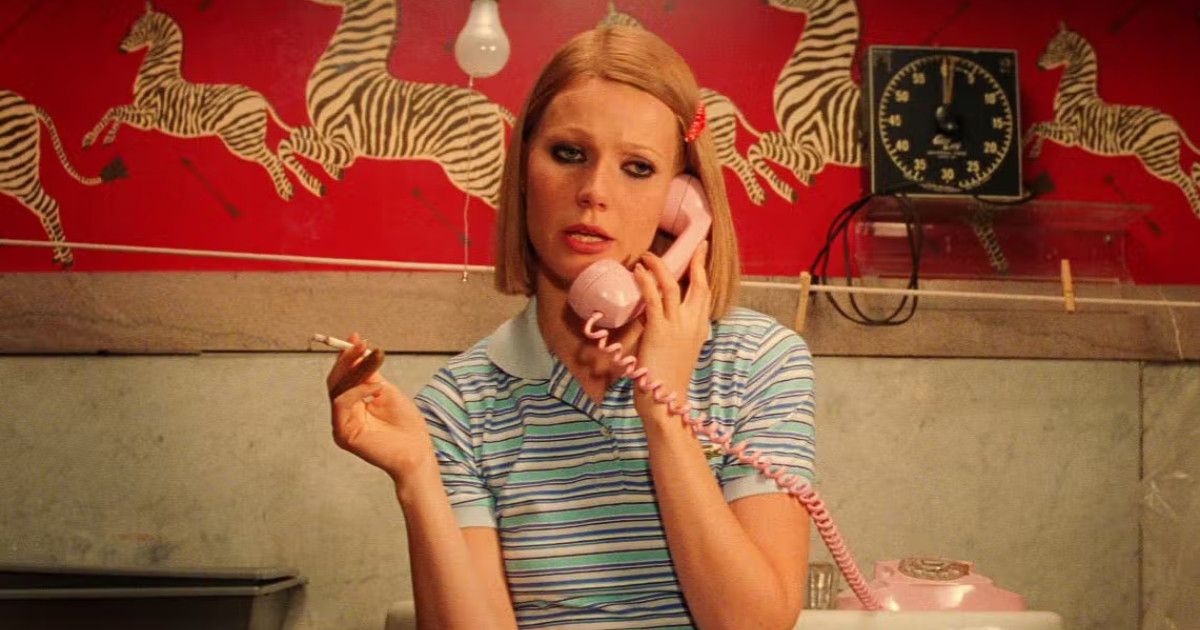 The first film worth noting here is called Flesh and Bone (1993), a neo-noir mystery thriller written and directed by Steve Kloves. It wasn't a bad film, per se, but among the only noteworthy elements was its cast — aside from Paltrow, it also features the likes of Dennis Quaid, Meg Ryan, and James Caan. And the actress at hand did receive noteworthy praise for her performance as a grifter named Ginnie.
And again, there's also strong argument that her performance in Se7en has since been overshadowed by the success of the project itself in tandem with performances from its other stars. Her being at the core of its gruesome plot twist didn't help her case, either. But the final Paltrow films from the 90s that doesn't get near the love it should is Hard Eight (1996), written and directed by Paul Thomas Anderson in his feature film debut.
As an auteur, Anderson knows how to craft a character. And Paltrow's portrayal of a waitress named Clementine in tandem with her solid development rendered the character one of the film's absolute best. And, coincidentally, the next film worth writing home about was by another auteur with the last name Anderson — in this case, it was Wes.
Within the star-studded cast of The Royal Tenenbaums (2001), her efforts stood out as perhaps the most emotional. It's a well-known movie these days, especially for hardcore fans of writer-director Wes Anderson, but Gwyneth never gets much individual credit for her particularly poignant performance as Margot Tenenbaum. Even Paltrow herself has said that one of her scenes in Tenenbaums remains the only sequence of her career she can actually go back and watch. That's some high praise.
She then starred in a science fiction film that was written and directed by Kerry Conran. And no matter the perspective of success, be it commercial or critical, Sky Captain and the World of Tomorrow (2004) wasn't exactly a hit. Certain critics such as Roger Ebert did sing its praises upon release, though. It's since gone down as a cult classic, and is easily among the most underrated roles of Paltrow's career.
The final film worth noting here is called Two Lovers (2008), directed by James Gray. She costars along with Joaquin Phoenix and Vinessa Shaw, and although nobody performed herein to any truly notable effect, the project as a whole has remained unnoticed to a large degree.
Ultimately, Paltrow's contributions to cinema have gone largely overshadowed by the lackluster casting choices, controversial statements, and questionable business decisions she's made since making it big in Hollywood. Plus, the consensus on Shakespeare in Love and its Oscars snub of Saving Private Ryan all those years ago by no means helped her case.
However, her performances in films like Emma, Sylvia, and Proof should show audiences that she truly deserved the award for Best Actress. And if those efforts aren't enough, there are so many more than don't get enough attention in more contemporary settings, from Flesh and Bone and Se7en to Hard Eight and The Royal Tenenbaums. And in the end, there should be no doubt: those works alone render Paltrow underrated.