In Hollywood, we've seen the war on drugs take place in many of its forms and angles. It's often projected as a never-ending fight that the US government always seems to be winning for the sake of dramatic arcs that make sense from an optimistic point of view. It allows you to rest easy after you leave the theater, thinking, "God bless those who take care of us."
But it's rare to see how the dynamics play out internally without following the usual structure of the drama where the good guys are supposed to win. Those good guys are always presented as good, and except for a few rotten apples, morals are seen as nothing but pristine in the war on drugs.
Denis Villeneuve's Sicario is different. The end apparently justifies the means, and means represent everything that there is to do for restoring order and control. In Villeneuve's awkwardly realistic film, the "good guys" aren't very good, because "good" seems to be obsolete in the traditional view of the drugs, violence, and politics that dominates in the crime underworld.
If you could eradicate drugs, drug dealers, cartels and drug-based capitalism, wouldn't you sacrifice everything at hand, even yourself?
A Moral Code Based On Achievements Above Everything
In Sicario, FBI Special Agent Kate Macer survives trauma after a raid leads to horrible consequences. Some of her partners perish, but she grabs the big bosses' attention. She's recommended for a task force in charge of taking down the Sonora Cartel for once and for all. She's joined by two CIA "specialists" who seem to be one step ahead of the curve.
Kate doesn't go on a journey — she falls down a rabbit hole, one of deceit that's meticulously planned in order to take down the cartel leaders without mercy. In the operations, nothing seems legal, and everything has the potential to be illegal. When Kate fights back, appealing to the humanity of law enforcement and speaks the truth of what feels like a staged puppet operation, it may be too late. She's now part of an extermination machine. Kate (wondrously played by Emily Blunt) is an integral piece in making the audience observe the rotten codes that drive US agents to seek their achievements above anything else.
Related: Every Denis Villeneuve Movie, Ranked
Sicario is elucidating in how it sheds light on the corrupt side of an organism that's cryptic by nature. The script by Taylor Sheridan doesn't push for extreme realism but sheer lack of a moral compass that we can guide ourselves with. Both sides of the drug war are keen on completing their objectives and an innocent agent represents the audience that's nothing but meat going through the grinder, the unaware victims that are supposed to rest when the good guys win.
One Soul Corrupted for the Audience's Own Good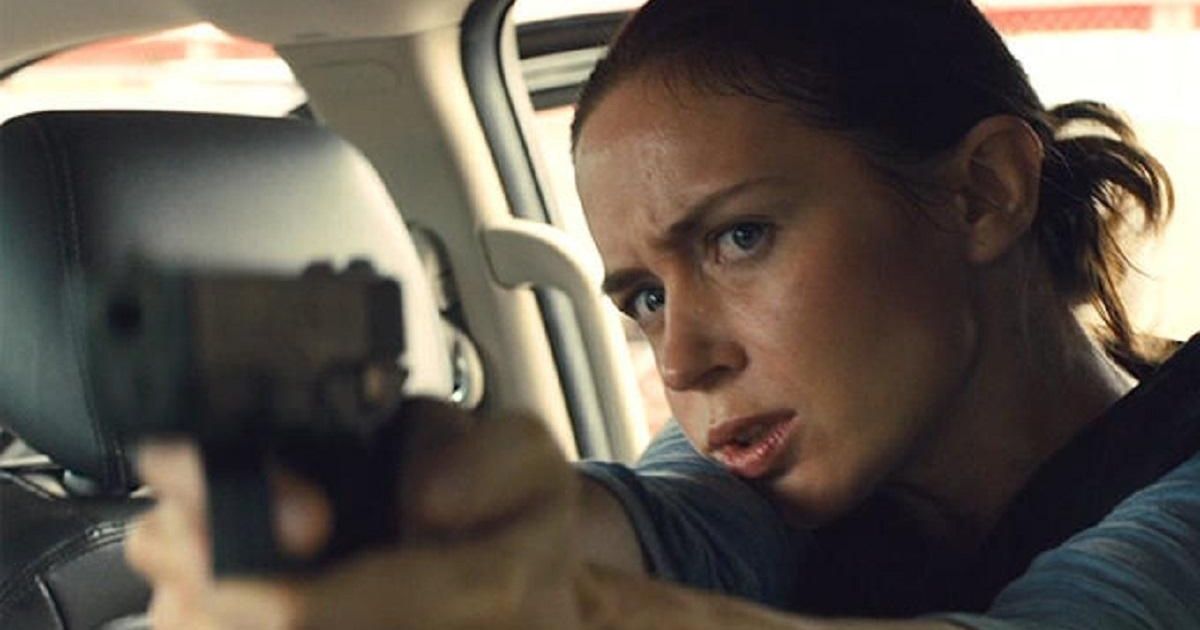 During Sicario's first act (and in one of its many pivotal scenes), Agent Macer realizes she's part of something bigger than she ever imagined. She asks a question. To the mercenaries outside the truck, but also to herself: "What the f*** are we doing?" It's her only vocal way to cope with the disaster she's seeing being born out of practically nothing. Her reaction is emotional but smart at the same time, as she's forced to take a shot she will regret soon after.
Related: The Best Movies About Drug Cartels
But the most ironic moment in the scene comes when the operation's leader reveals to Kate that "this is the future." Oh, she better learn to follow the rules of a game whose rules are basically rewritten every second and every side has their own. In this point, Macer understands how far she must be willing to go to survive, but also to contribute in her fight against a certain kind of terrorism. But it isn't terrorism of state she's supposed to fight as much as she feels the need to. The mission's initial approach is now a collection of lies that she must overcome to observe the final target, one that's definitely unrelated to her own convictions.
Trapped Inside an Elevator Heading Straight To Hell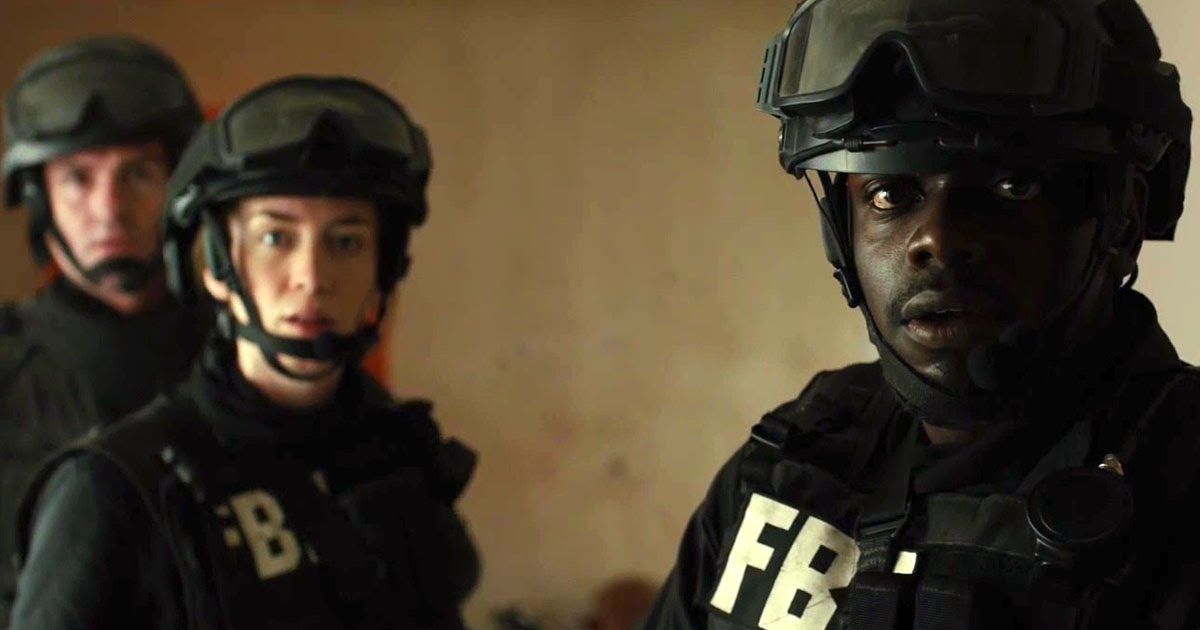 For Kate, the coda is created from pure fear. A deadly assassin, as we have just seen, says "I would recommend not standing on balconies for a while". He's there to impose the most horrific truth. We won't spoil what happens, but after the "good" guys win, the real good one loses in a jarring scene where Macer's humanity is subjected to absolute terror. She surrenders and we, the audience, are left with a bittersweet taste in our mouths,
Sicario is a technical achievement. The impressive score by the late Jóhann Jóhannsson, a wonderful cinematography by the master Roger Deakins, and outstanding performances by Blunt, Benicio del Toro, and Josh Brolin. This is an action thriller in the shape of a drama that stands above its peers.
The reasons? Because of its targeted realism, and how it portrays an effective organ in the government system that's fighting drugs every day. It's a claustrophobic movie that manages to stress up the audience with wide shots and desolate environments where humanity is overrated. After the first 15 minutes of Sicario, you think you're going to see yet another revealing film about the dangerous threats of drug cartels massively growing in modern society. But Villeneuve and Sheridan decide to also set the focus on the grinding machine that's on the other side representing us, the ones that are 'supposed to' triumph. But is the cost simply too much?
Sicario is available to rent/buy on Prime Video.