At 6'2″ with a broad physique, British actor Henry Cavill has had the makings of a Hollywood leading man for years. His starmaking career dates back to 2002 with a feature adaptation of The Count of Monte Cristo. Following a series of supporting turns in various television shows, including Showtime's The Tudors, Cavill then appeared in a handful of major studio films, such as Tristan & Isolde (2006), Stardust (2007) and Immortals (2011).
It was when Cavill donned the red cape that he gained serious international recognition. His Clark Kent portrayal in DC Extended Universe superhero films Man of Steel (2013), Batman v Superman: Dawn of Justice (2016) and Justice League (2017) certainly opened doors for leading roles in other action films, such as Mission: Impossible – Fallout (2018). Amid the recent release of The Witcher season two and Enola Holmes 2, let's take a look back at the British actor's finest roles to date.
9
Enola Holmes 2
Following the staunch success of Netflix's Enola Holmes, Mille Bobby Brown returned alongside her on-screen big-brother Henry Cavill as Enola and Sherlock Holmes for Enola Holmes 2. After a girl mysteriously vanishes, Enola's help is enlisted to solve the case. Of course, she also relies heavily on her brother, Sherlock whose meticulous methods and unrivaled logic aid her in the investigation.
8
Immortals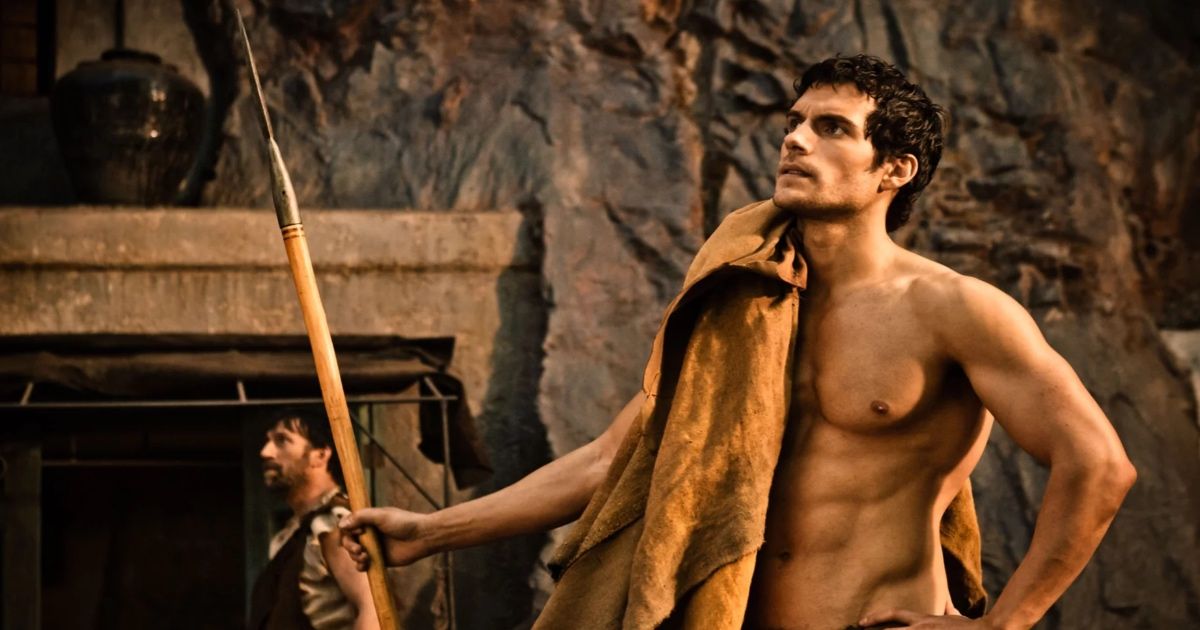 Impressively, Henry Cavill had purportedly shunned any work from the makeup and visual effects team, and instead attained the eight-pack he sports in the movie without cosmetic assistance. Immortals draws upon elements of Greek mythology and tells the tale of the crazed King Hyperion (Mickey Rourke), who wants to rain terror down on humanity. Step forward Theseus (Cavill), a peasant… with a herculean figure. As humanity's only hope against this treacherous evil, Theseus must go head-to-head with the tyrannical Hyperion.
7
The Tudors (2007-2010)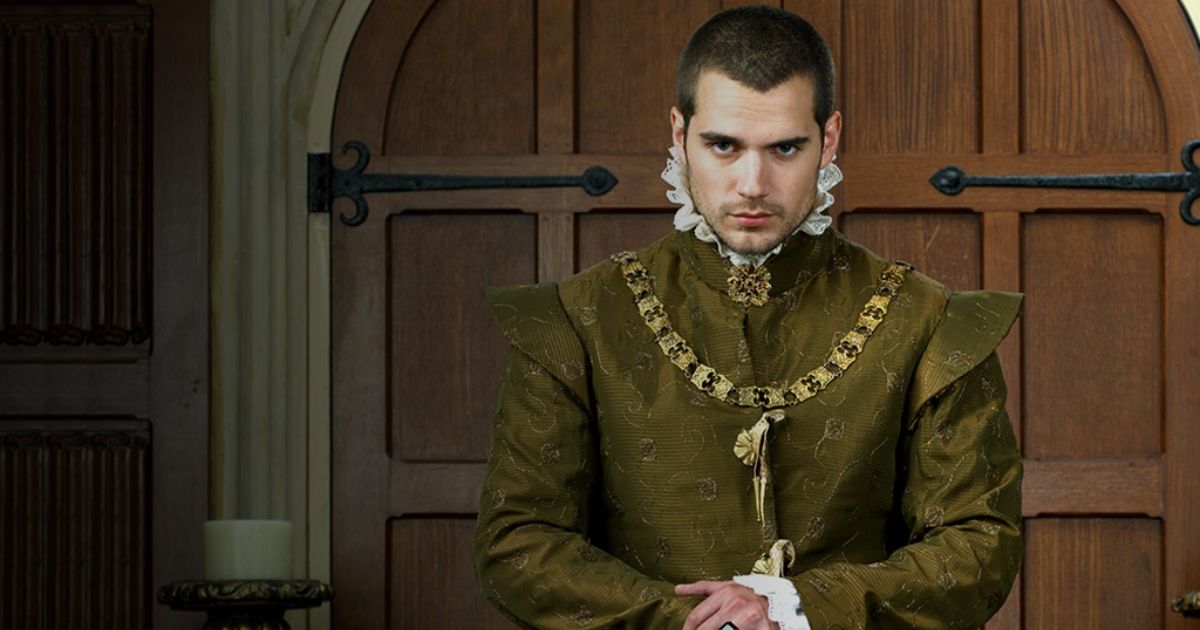 The hit TV show that aired on the BBC and Showtime ran for a lengthy four seasons before being wrapped up. As the title suggests, the show concerned the endless escapades of Britain's most infamous King, Henry VIII. The show follows everything from his first to last marriage, and his ill-famed battle with the Catholic Church, whereby the Church of England is formed as a result of the fallout. Henry Cavill plays nobleman, Charles Brandon, Henry VIII's closest confidant.
6
Stardust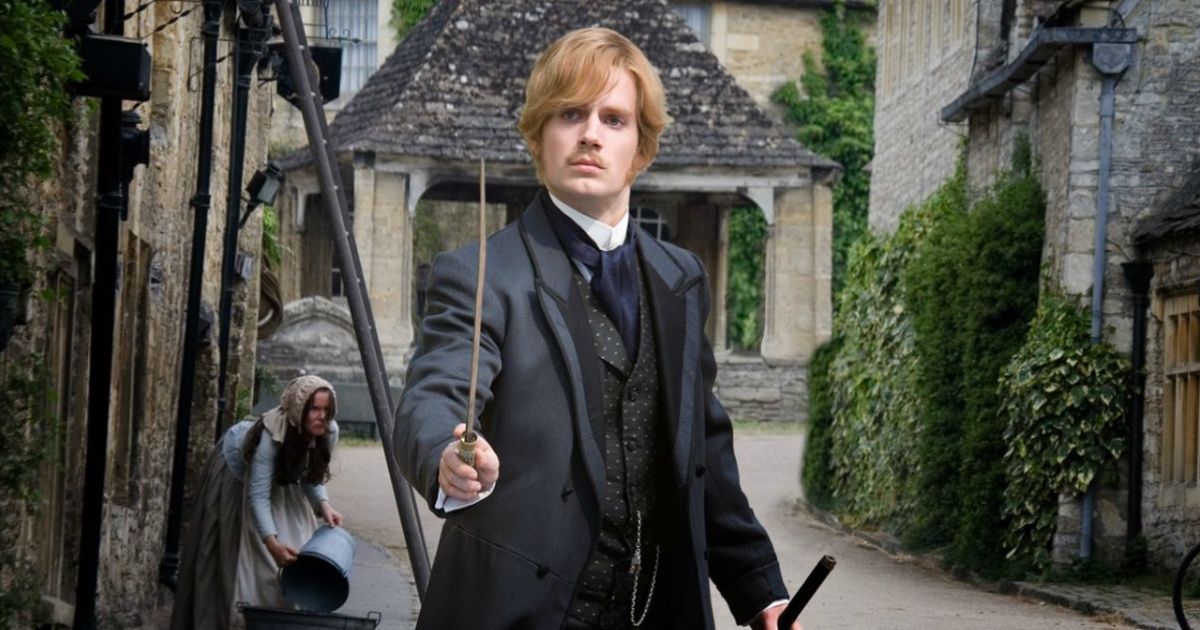 With the pair reuniting for the Apple TV+ movie, Argylle, the pair of Matthew Vaughn and Henry Cavill had sowed the seeds in the family-friendly fantasy adventure, 2007's Stardust, a film Matthew Vaughn followed his scintillating feature film debut, Layer Cake with. Tristan Thorn pledges to his beloved, Victoria (Sienna Miller), that he'll leave their countryside homestead, and enter the magical kingdom of Stormhold in order to retrieve her a star, unbeknownst to him, this decision will change his life forever.
5
Enola Holmes (2020)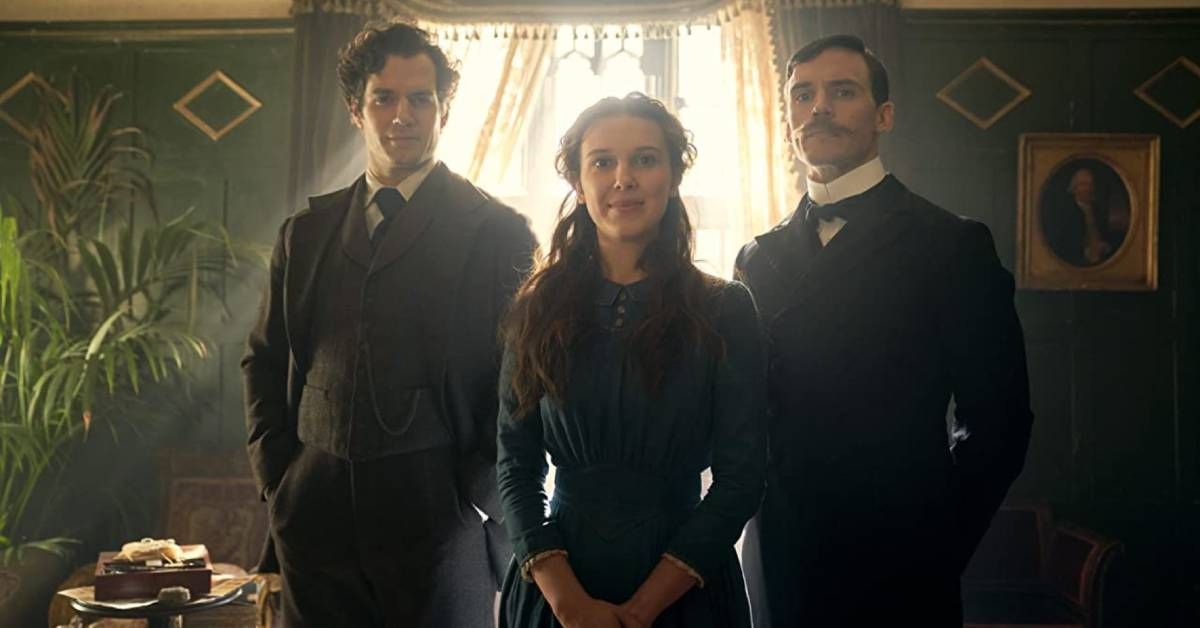 Enola Holmes was a hit last year and spawned the aforementioned sequel. Set in England 1884, the story takes place in a world on the brink of change. It follows 16-year-old Enola (Millie Bobby Brown) as she finds herself under the care of her brothers Sherlock (Cavill) and Mycroft (Sam Claflin) following the disappearance of Enola's mother (Helena Bonham Carter). Refusing to adhere to her brothers' rules, Enola escapes to search for her mother in London. But when her journey finds her entangled in a mystery, Enola becomes a sleuth in her own right, outwitting her famous brother as she unravels the conspiracy.
In its debut weekend, Enola Holmes was the second most-watched item on Netflix and received generally favorable reviews across the board. Brown excels in her starring turn as young Enola, and Cavill is charming in his own right as the legendary detective—despite the fact that he doesn't do a whole lot during the film. It will be interesting to see if his character becomes more active in the upcoming sequel.
"He's going to be the Sherlock we know in the sense that to the rest of the world he can be aloof and cold, but with Enola he had to have an emotional connection," Cavill told GQ UK upon the first film's release. "That was key—and something different than we've had in previous Sherlocks."
4
The Man from U.N.C.L.E. (2015)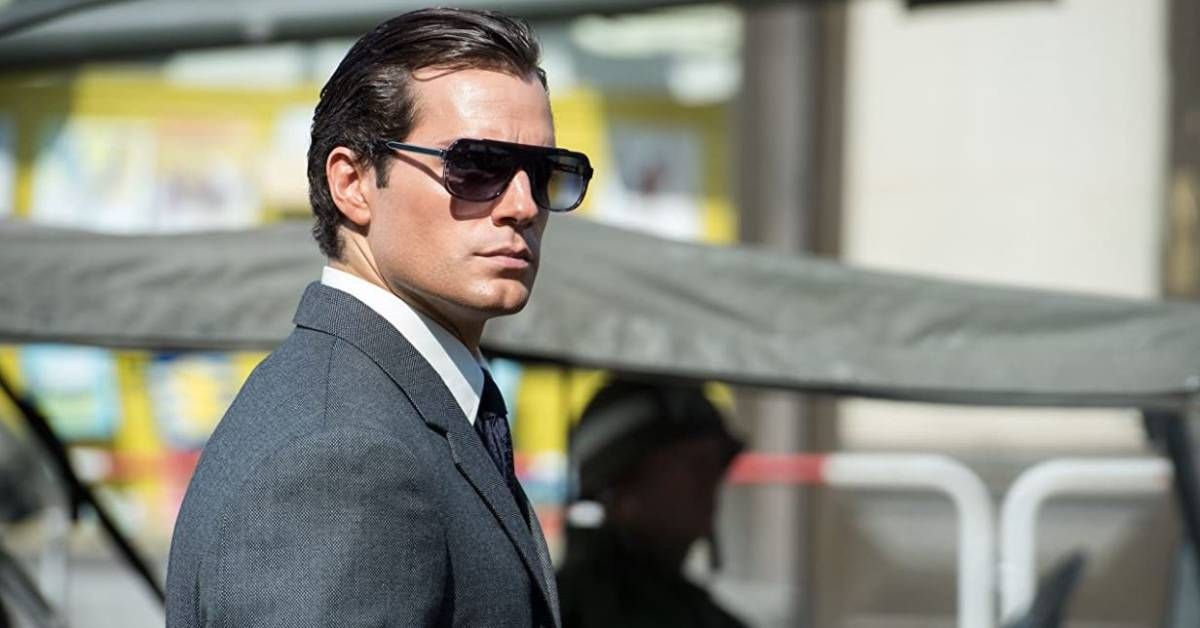 One could argue it was inevitable Cavill would appear in a Guy Ritchie film. The Man from U.N.C.L.E. takes place in the Cold War era, with Cavill playoing CIA agent Napoleon Solo, who ultimately finds himself working a joint mission to stop a private criminal organization from constructing a nuclear bomb. Co-starring Alicia Vikander, Hugh Grant and Armie Hammer, the spy film received mixed reviews, but Cavill effectively carries it—despite an unusually restrained turn for a Guy Ritchie project—following his recent debut as Superman two years earlier.
"I think the hardest thing for me was the accent," said Cavill to Flavourmag. "When we started, Guy said, 'Okay, I want something a bit like Clark Gable, but not Clark Gable.' And I said, 'Okay, cool.' So I sat down with Andrew Jack, our dialect coach, and he ran me through some Clark Gable stuff. We worked on it. We kind of got it down, and then we started shooting."
3
The Witcher (2019-)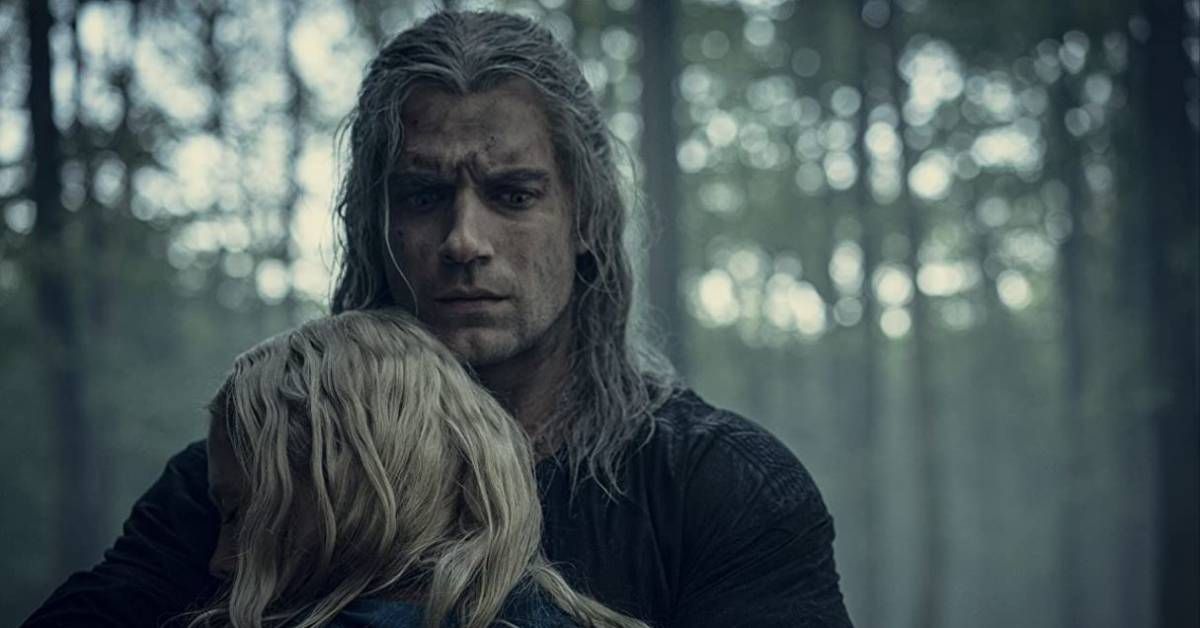 The Witcher is back, following a pandemic-impacted break between seasons 1 and 2. Netflix's fantasy drama series follows the story of Geralt of Rivia (Cavill), a solitary monster hunter who struggles to find his place in the world. But when destiny hurtles him toward a powerful sorceress and a young princess with a special gift, the three must learn to navigate the increasingly volatile Continent.
The show has received generally positive feedback by critics and viewers, with a third season already confirmed by Netflix. Cavill is charasmatic and humor in the lead role, and his dedication to the role is undisputed. He even tore his hamstring while shooting a scene for season 2!
"The difficulty was working while I was injured," he told The Hollywood Reporter. "Because I wanted to do more for the production — I know how important it was for them to get stuff done. So it was having to find that balance between, 'Yes, let's push, push, push,' and, 'Whoa, hold on, if I tear this further, it's the end of my action career.' That was my worst moment of the past year — professionally."
Related: Henry Cavill is 'Absolutely' Committed to The Witcher's 7-Season Plan On One Condition
2
Mission: Impossible – Fallout (2018)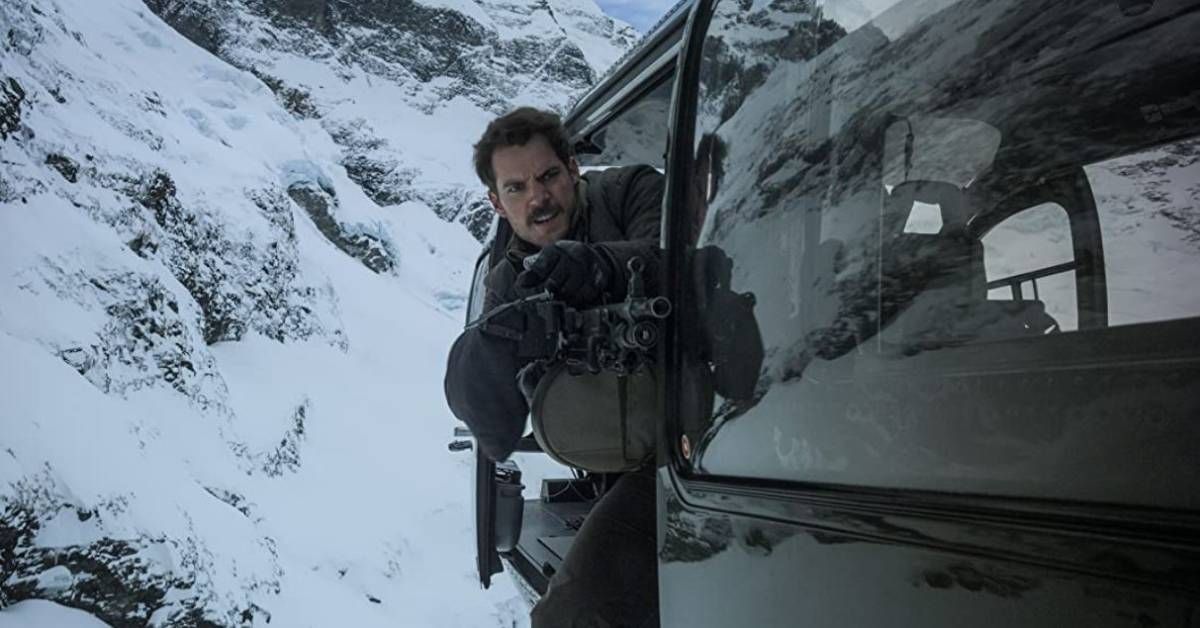 Add some facial hair to Cavill's towering demeanor, and he makes a terrific villain for the Mission: Impossible franchise. Mission: Impossible – Fallout takes place two years after Ethan Hunt (Tom Cruise) successfully captured Solomon Lane (Sean Harris). The remnants of the Syndicate have reformed into another organization called the Apostles. Under the leadership of a mysterious fundamentalist, the organization is planning on acquiring three plutonium cores. Ethan and his team are sent to Berlin to intercept them with the help of a shady CIA agent (Cavill), who is later revealed to be an ally of the Apostles.
Cavill's layered performance is punctuated with a certain ferocity that has its moment of glory in an epic fistfight surrounded by toilets and sinks. "Overall the bathroom fight took four weeks to shoot, which, for a scene as intense as that, definitely felt uncomfortably long," Cavill told Collider. "Best memory was when Tom and I finally confessed to each other how much pain we were in. Pretty sure that was the very last day of shooting the fight!"
Related: Here's Every Mission: Impossible Movie, Ranked
1
Man of Steel (2013)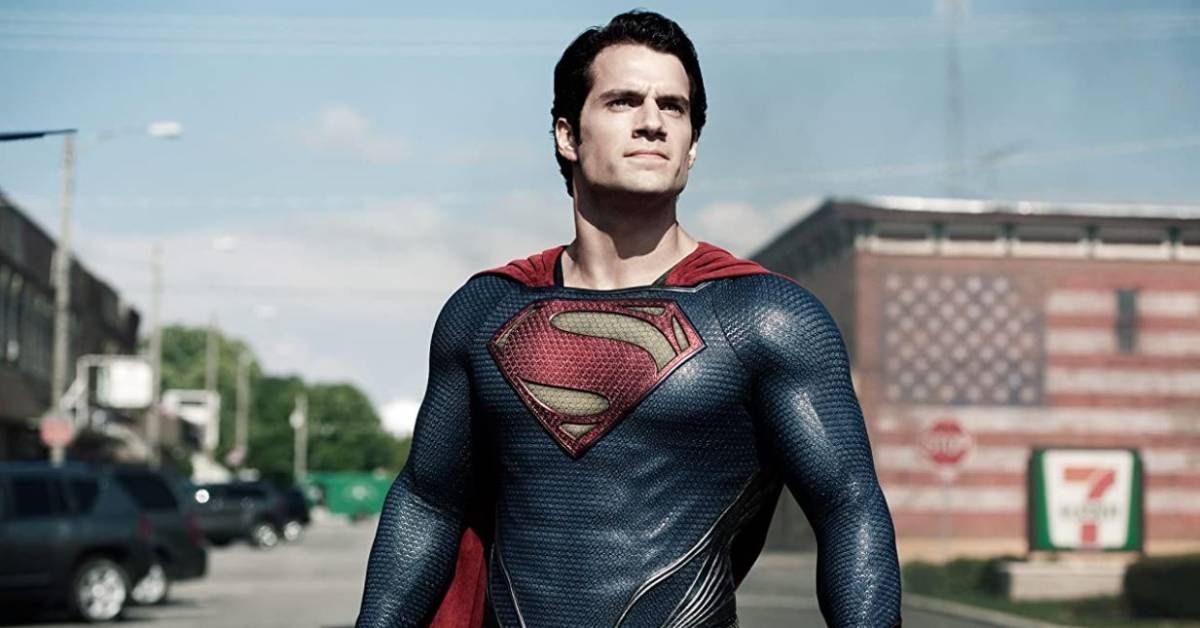 Cavill's performance as Clark Kent was polarizing upon Man of Steel's release, but in retrospect, it's his finest performance to date. Zack Snyder's 2013 film follows the superhero through his upbringing, with Cavill capturing our hearts in the adult version. As a young man in the film, Clark journeys to discover where he came from and what he was sent here to do. But the hero in him must ultimately emerge if he is to save the world from annihilation and become the symbol of hope for all mankind.
"I was 100% swept up watching the movie," Cavill said in a 2013 interview. "Yes, I was privy to the movie magic and yes, I had that personal experience because I was there, but I was getting emotional throughout the movie. I wanted to stand up and cheer, support different characters and ask all the different questions the movie makes you ask. It was a great experience. I was speechless after seeing it. I've watched it two more times since and felt the same after each time, and I can't wait to watch it again."