The first two times I saw Scott Pilgrim vs. the World in theaters were so radically different from one another that they may as well have occurred on separate planets. The first time was at an advanced screening meant to drum up publicity and positive word-of-mouth. Given that entry to the film was free (though limited), people had lined up around the block to see Scott Pilgrim. In a packed auditorium, the movie played like gangbusters. For a 14-year-old who'd never seen an Edgar Wright movie and had barely any clue what the plot of the movie was, watching Scott Pilgrim was like experiencing a revelation. I was ecstatic that I returned to see the film on its proper opening day with some friends.
This time, however, we were the only people in the theater save for one other person. The feature was still extraordinary, but all the clapping and cheering had been replaced by a nearly vacant auditorium. Today, Scott Pilgrim vs. the World is regarded as a beloved pop culture icon with a large enough fanbase to spawn an anime series more than a decade after its release. But initially, this motion picture didn't just miss box office expectations. It cratered financially. Leave it to a movie about Scott Pilgrim to start life as an extreme underdog only to eventually emerge a champion.
'Scott Pilgrim's Marketing Approach Hurt Box Office Performance
Scott Pilgrim vs. the World was always going to be a challenging movie to boil down to just a poster or a 30-second TV commercial. When you're watching the film, its unique aesthetic and visual direction goes down smooth as silk. But compressed down into bite-sized chunks, it can seem overwhelming or even incomprehensible. Plus, Edgar Wright's style of comedy is often based on gags that take a moment to reveal themselves. An iconic beat where Scott awakens in the middle of the night due to a nightmare and then three other guys, one by one, sit up right next to him is hilarious, but it also takes a bit to unfurl. It's not the kind of joke you could just cram into a trailer devoid of all context.
To get around this problem, Universal Pictures opted to center the marketing campaign for Scott Pilgrim vs. the World around nerds and nerds alone. After all, this movie was arriving after the late 2000s, when nerd properties were getting bigger than ever, and promoting movies at the San Diego International Comic-Con was becoming one of the buzziest marketing tactics a studio could engage in. The now-famous 2007 panel dedicated to Iron Man is widely attributed to getting that movie's reputation on the right track with the general public while 2008 and 2009 saw similarly unforgettable marketing launches at this event. If you wanted to bring the noise, Comic-Con was the place to go.
2010 saw a deluge of non-sequels drop massive bursts of marketing at the San Diego Comic-Con, including Cowboys & Aliens, Sucker Punch, Skyline, Megamind, and of course, Scott Pilgrim vs. the World. This Edgar Wright movie went one step further than most other films at that year's Comic-Con and screened the entire movie for a rapturous crowd with the sprawling cast in tow. It was a massive, buzzy move…that solidified why Scott Pilgrim initially didn't take off with the public. Universal's marketing was only preaching to the choir. People at San Diego Comic-Con were always going to go hog-wild for a new Edgar Wright movie and an adaptation of a bunch of graphic novels they adored.
Rather than turning Scott Pilgrim into an event, just emphasizing the geeks made the feature seem inaccessible to the general public. While other nerd-oriented properties like Game of Thrones and the Marvel Cinematic Universe have deftly threaded the needle between satisfying hardcore fans and average viewers, Scott Pilgrim went too far in catering to the former demographic. As someone who considers Scott Pilgrim vs. the World one of the best movies of 2010, it's really no surprise in retrospect that artistically inferior movies like The Expendables and Eat Pray Love beat it out at the box office on opening weekend. Those other titles had more mainstream appeal and were anchored by beloved movie stars. Scott Pilgrim vs. the World's day in the sun would have to wait…but it would come.
RELATED: 'Scott Pilgrim': Cast, Plot, Release Window, and Everything We Know About the Netflix Anime
How Did 'Scott Pilgrim' Bounce Back From Box Office Failure?
In 2010, Scott Pilgrim vs. the World was the umpteenth Michael Cera star vehicle in the preceding three years, with further projects like Year One and Youth in Revolt failing to make him beloved by the general public. The supporting cast was packed with largely unknown names, arthouse favorites, or stars of recent blockbusters that didn't quite live up to expectations (like Brandon Routh and Chris Evans) all showing up for amusing cameos. In the years since its release, though, Scott Pilgrim's cast has taken on a whole new kind of life. For one thing, absence from big-screen vehicles, not to mention an ever-increasing appreciation for projects like Arrested Development, has made the public's heart grow fonder for Michael Cera.
But the supporting cast…good gravy, Scott Pilgrim's various actors have all become massive icons. Kieran Culkin is now the star of one of the hottest shows on HBO, Mary Elizabeth Winstead is always around in high-profile projects, Brie Larson and Chris Evans both joined the Marvel Cinematic Universe, while Ellen Wong has shown up in well-liked TV programs such as Dark Matter and GLOW. The rising tide that is the ever-increasing notoriety of these actors has lifted up the boat that is Scott Pilgrim vs. the World today. A movie that got trounced by The Expendables in 2010 would put that brawny action movies ensemble cast to shame today in terms of sheer star power.
Famous faces aren't the only thing that has transformed Scott Pilgrim vs. the World into a pop culture juggernaut. The film's vivid visuals, which might've seemed too strange for a commercial on a CBS sitcom back in 2010, turned out to be perfect for use in modern-day GIFs and memes among younger people. The maximalist sensibilities used to reflect when Scott Pilgrim "gets it" in a tense situation were seemingly tailor-made for navigating the dramatic world of internet discourse. Plus, much like with past cult classic features like The Rocky Horror Picture Show or even vintage Simpsons episodes, the dialogue style of Scott Pilgrim vs. the World has become idiosyncratic enough to become something people can speak to each other in and bond over. A well-timed use of "grindy-thingy" between two souls can intertwine them for life.
Pop Culture Caught Up With 'Scott Pilgrim vs. the World'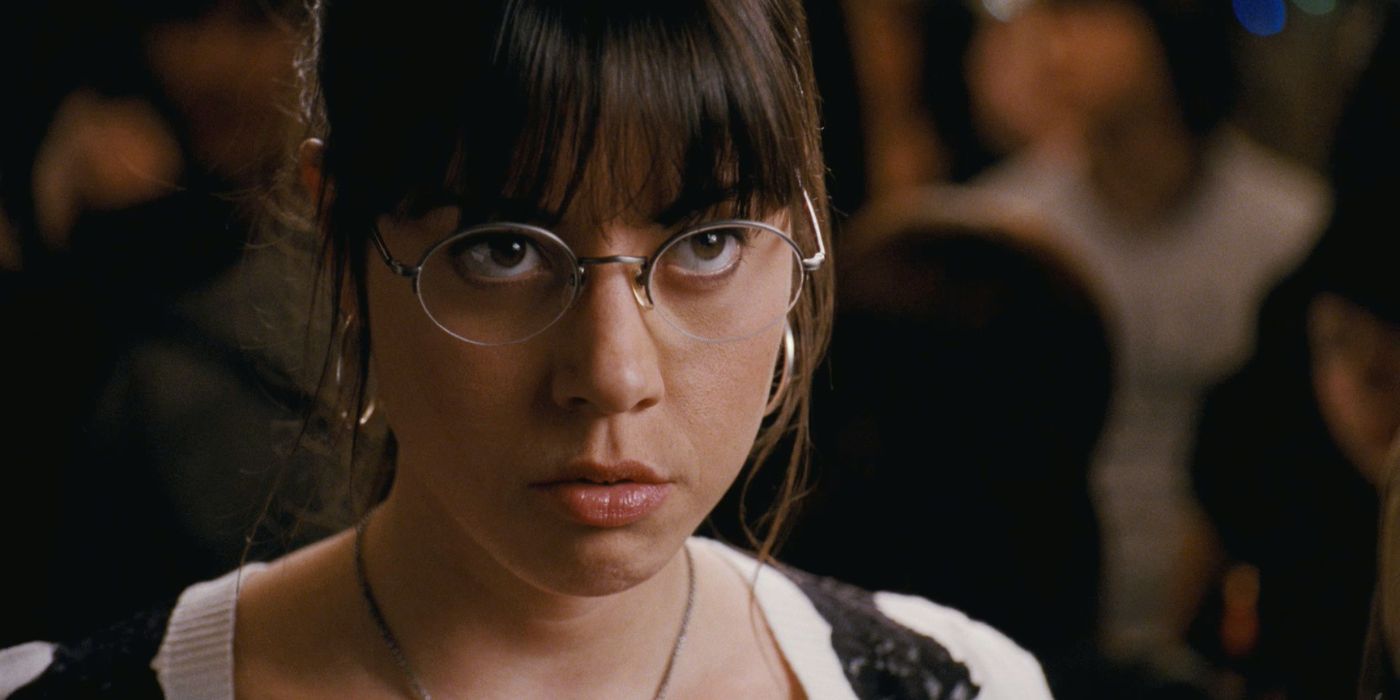 Pop culture also kind of caught up with Scott Pilgrim vs. the World, which entered a cinematic landscape heavy on shaky-cam, gritty reality, and washed-out colors. No wonder the dimly lit and drab-looking Expendables crushed Scott Pilgrim at the box office, it hit all the visual buttons audiences liked to see in popcorn entertainment in the late 2000s. In the years since Scott Pilgrim debuted, though, colorful and energetic slices of blockbuster cinema have become far more common, ditto pieces of pop culture that are in love with referencing 1980s/1990s pop culture. Scott Pilgrim vs. the World, much like the 2011 Amblin pastiche Super 8, just got to pop culture a few years too early.
There are lots of clinical reasons why Scott Pilgrim vs. the World has become so big in the decade since it came up short at the box office, but one of the biggest reasons it's endured is something rooted in subjectivity and sentimentality: it's just a great movie. This isn't to say it's a flawless movie by any measure (the ending is a bit of a miscalculation and the cast is too darn white), but there's a reason people at that advanced screen were getting so invested and excited about what they were watching. Scott Pilgrim vs. the World is a ridiculously fun movie to watch, especially with other people, and its visual creativity is downright astonishing to witness.
Just as the talents of cast members like Kieran Culkin and Brie Larson were bound to explode out in subsequent projects, so too was the dynamite filmmaking of Scott Pilgrim vs. the World inevitably going to become more widely recognized. Time and patience have rewarded this film greatly, with Scott Pilgrim vs. the World becoming one of the most enduringly beloved movies of 2010. With that anime adaptation on the way (complete with the original Scott Pilgrim voice cast), it's clear that the movie that I fell in lesbians with back in 2010 is still reverberating throughout pop culture in exciting ways.