If you are a movie lover, you must already have at least one favorite movie line. Sometimes the best line is something our favorite character says, sometimes even villains give such inspirational and life-changing speeches that stick to memory. Cinematic dialogue has the mysterious power of summarizing life in just a few lines. These lines come to mind immediately when we need them. They become references that people are familiar with, and they facilitate communication to a large degree. And because cinema is a form of art, these quotes hold such authority in debates that is hard to conquer.
Whether it is drama, romance, thriller, or action, movies are a large repertoire of wisdom about the different situations in which humans can find themselves. The unforgettable movie quotes hold the lamp for the viewer to enlighten life's hidden sides and to awaken them to a deeper reality. Some quotes, however, stick to mind because of how funny they are; like the one from Gone With the Wind: "Frankly my dear, I don't give a damn!" which is a line that encapsulates the eventual reaction to a fruitless and toxic relationship, and it survived the test of time because of how relatable the situation is.
Here are 10 of the best movie quotes of all time.
10
Forrest Gump (1994)
"My mama always said, 'life was like a box of chocolates; you never know what you're gonna get.'" This line is said by the titular Forrest Gump, played by Tom Hanks. This movie captured the hearts of many viewers because it created such complex, appealing, and lovable characters. The quote's meaning is simple, yet worth remembering. It describes how surprising and unexpected life can actually get. It is not an invitation to be lazy and not to have dreams and goals, but instead, it's an invitation to be flexible and bend with life's ups and downs when they happen.
Forrest Gump's mother wanted to warn her son about the unstable nature of life's events in order for him to be prepared to face them. It's such valuable advice that we can all learn from.
9
The Matrix (1999)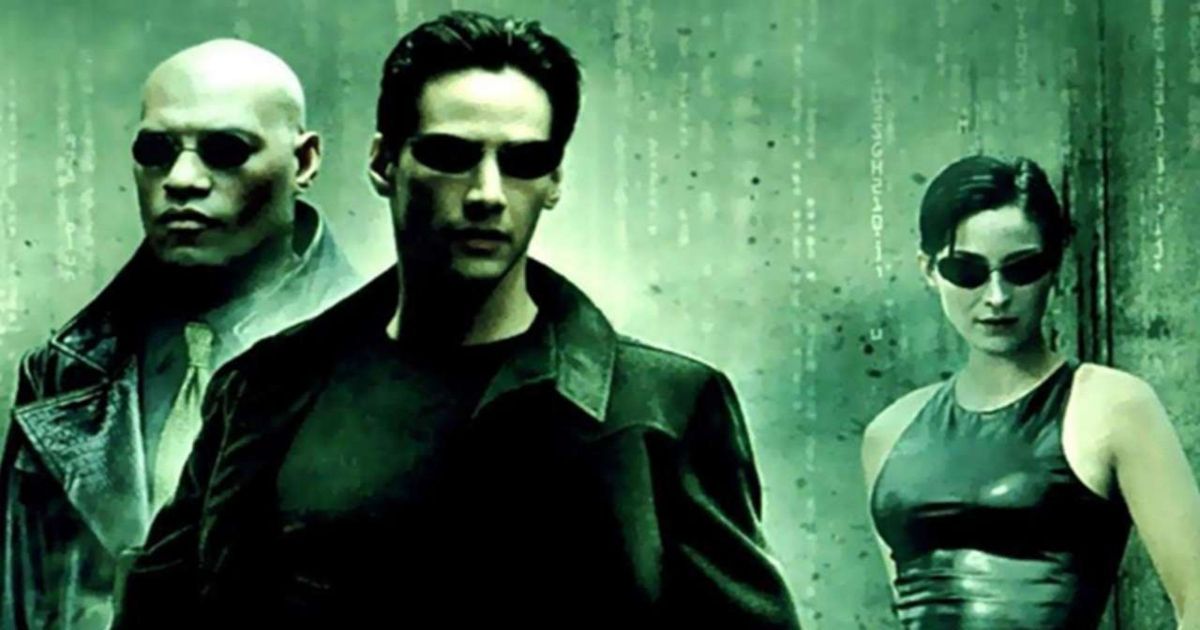 "Ever have that feeling where you're not sure if you're awake or dreaming?" asks The Matrix's main character, Neo. This film is not a turning point just for filmmaking, but for its viewers as well. It is such an eye-opening and thought-provoking movie that will have you question everything that you have previously taken at face value. The movie is about a computer simulation that is made in order to enslave the human race and keep them locked in a simulacrum that alienates them from the truth. The real and the fake merge into a blur, and understanding is weakened by confusion.
This movie, including its quote, will never cease to be relevant because artificial intelligence is part of reality and is not going away anytime soon. It is also timeless because of its metaphoric potential. The matrix, as a fabricated state of being, could be indicative of the parallel reality created by the media; a reality dissociated from the true living condition of humans. This particular quote is a nudge for the viewer to take the red pill and wake up to the truth and reality of their lives.
Related: Explained: The Philosophy of The Matrix Movies
8
Titanic (1997)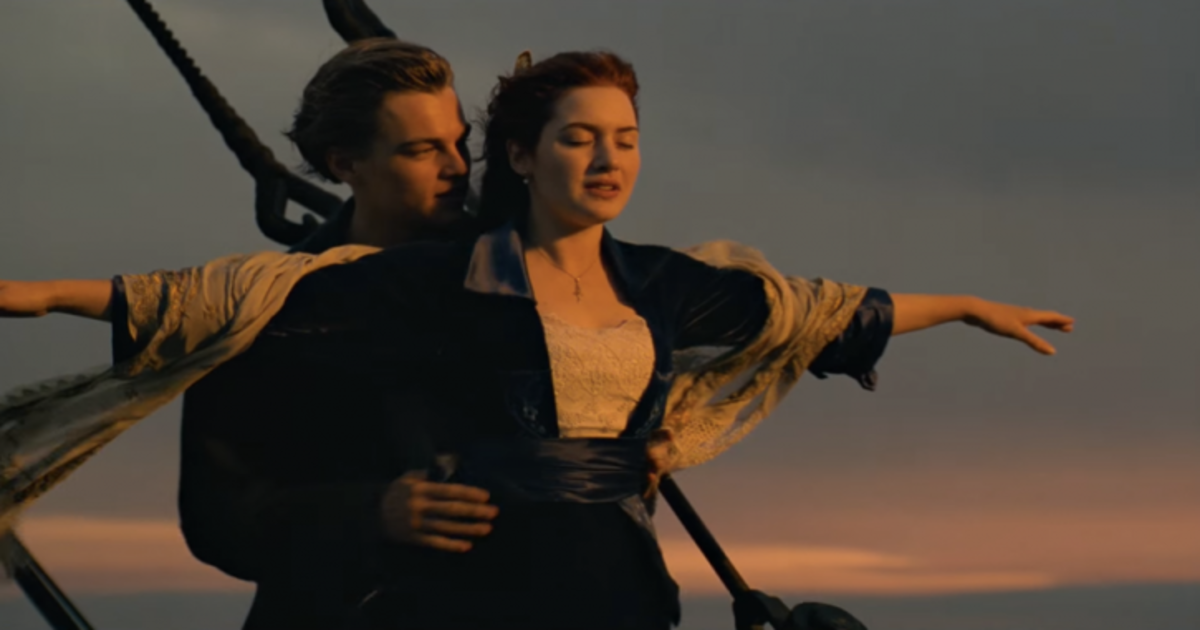 "Jack, I'm flying." On a lighter note, this quote is from Rose from the 1997 movie Titanic. This line is short, but its value is endless. Rose is the daughter of a very wealthy aristocrat who, despite her prominent social position, is very sad. She stands on the edge of the ship, contemplating the peaceful promises of suicide. But from her darkness shone the light of Jack, a poor, spirited, and handsome young man that will turn her life around and have her think that she is flying on the very edge that she sought to jump from.
It's a line that holds in it the strength of love and its superpower in turning someone's life around. Jack's love did not just save her life, but it restored her and gave her wings. The moment where they stand on the edge of the Titanic and spread their arms is such an iconic moment that it became its most memorable moment. What we can take away from it is that if you don't jump, maybe you'll fly.
7
Braveheart (1995)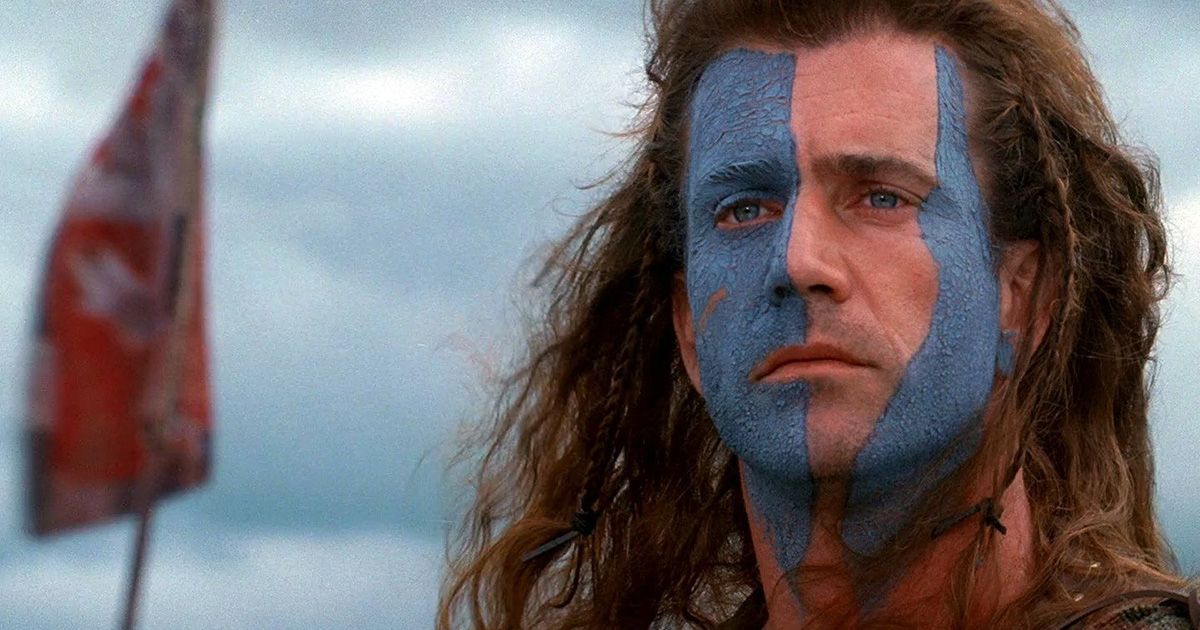 "Every man dies, but not every man truly lives." This is a quote from the motivational speech that William Wallace gives before the battle of Stirling Bridge featured in Braveheart. For Wallace, the battle is a question of revenge, dignity, and of freedom. He saw his young wife, chained to a tree and ruthlessly killed by the English forces. He also witnessed the atrocities made against his fellow Scottish citizens which moved him to action.
In one way, the quote states the obvious as we all know that death is a fatality to which we are headed. But it also stirs us toward meaningful and valuable action, like fighting for the right to freedom and striving to protect the nation from all forms of outside and inside tyranny. To live and to die with meaning and for a cause is a true life accomplishment. This line is not just something to be said on the battlefield, it's a line that everyone who seeks to live a meaningful life should carry with them.
6
10 Things I Hate About You (1999)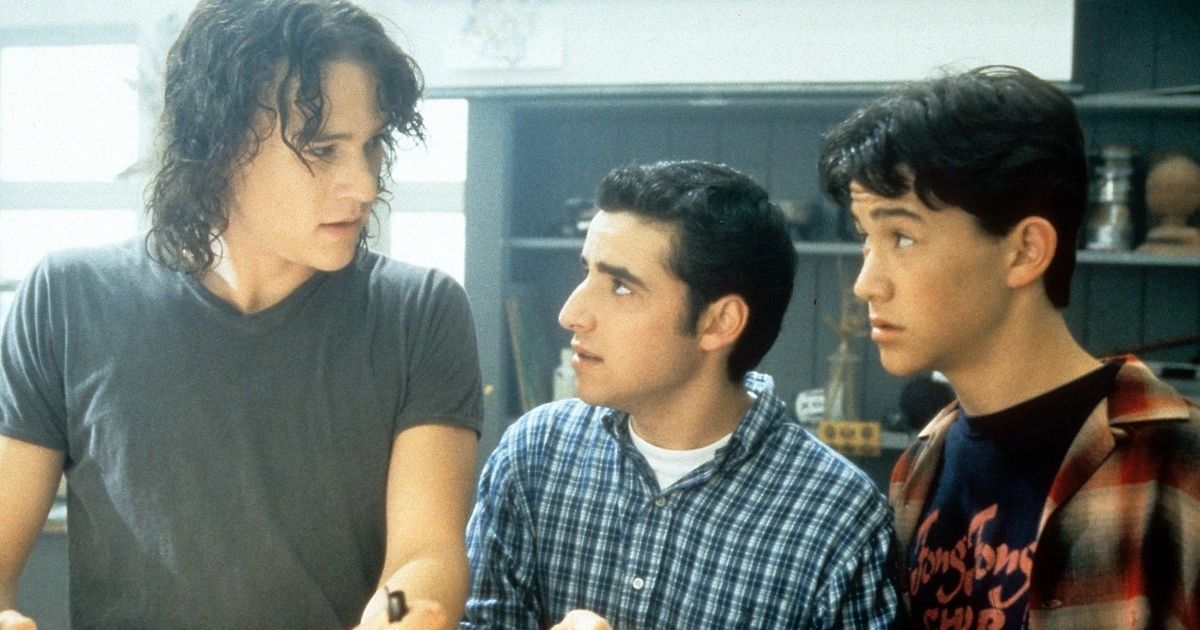 "Don't let anyone make you feel like you don't deserve what you want." It is Heath Ledger's line in 10 Things I Hate About You. You wouldn't think this rom-com has something quotable in it that can resist the test of time, but it does. This line will always be a go-to quote since it addresses a life situation that is recurrent. Many people and situations will have you question whether what you desire in life is something you truly deserve. People with hidden agendas go far and beyond to convince others that what they aim for is unachievable, that their dreams are too big, or that their merit is too small.
This line is here to counter these lies and to help the viewer understand that there is no reward that is too big for them. It's a feel-good line that will remind you, every time you hear it, of your right to dream big and go after what you want.
5
The Theory Of Everything (2014)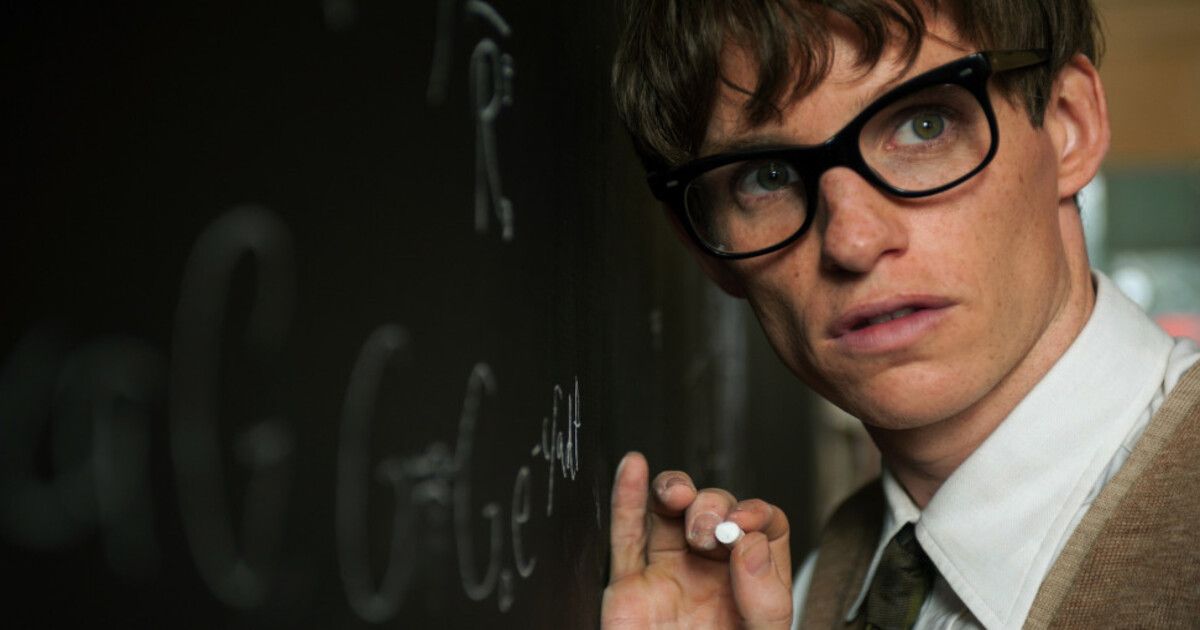 "There should be no boundaries to human endeavor. We are all different. However, bad life may seem, there is always something you can do and succeed at. While there is life, there is hope." This is a beautiful quote from The Theory of Everything (2014), and it seems to summarize everything there is to know and appreciate about life. The movie is about the love story between the Cambridge University student and future physicist Stephen Hawking (Eddie Redmayne) and his fellow collegian Jane Wilde (Felicity Jones).
Despite his motor neuron disease, which according to his doctor leaves him only a little time to live, Hawking's passion for research and physics is not affected as he starts one of the most revolutionary studies about time. His story is a true embodiment of this unforgettable cinematic line. It is movies like this, and quotes like this, that keep our faith in human resilience ignited.
Related: Pirates of the Caribbean: 10 Iconic Jack Sparrow Quotes
4
Good Will Hunting (1997)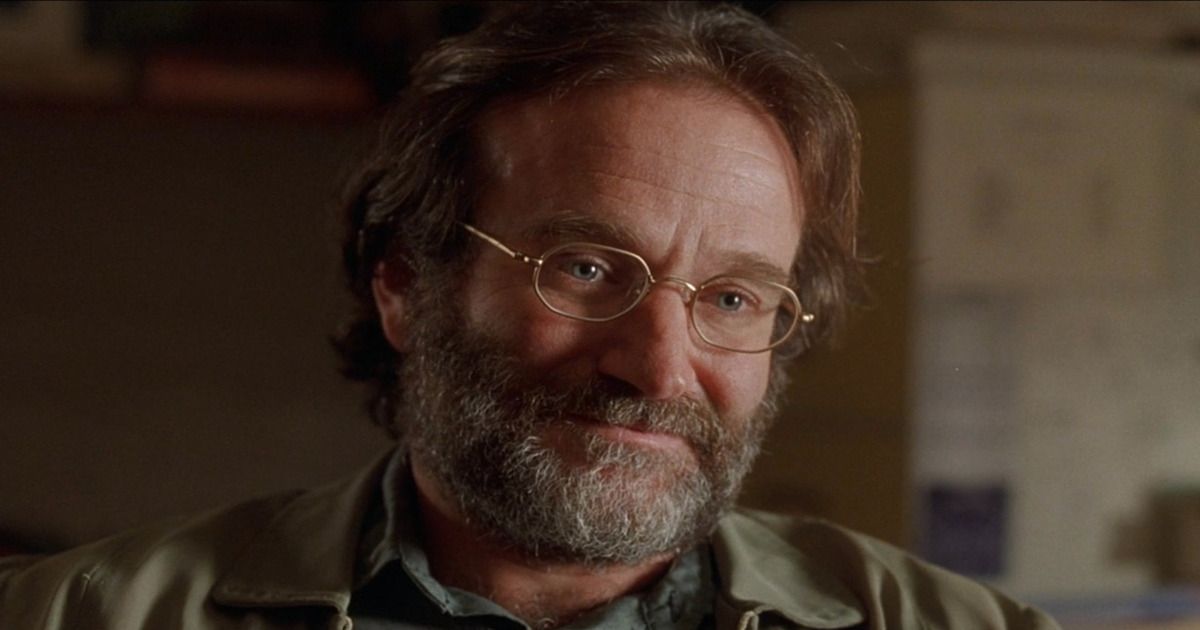 If you haven't seen Good Will Hunting yet, we promise it is worth your time. It is the movie where Robin Williams, playing Sean Maguire, says: "You'll have bad times, but it'll always wake you up to the good stuff you weren't paying attention to." This quote is designed to get people through the hard times that will definitely come knocking at their door. It pushes viewers to have a more complex understanding of what looks like a bad event as it may be a blessing in disguise.
Take the example of going through a financial issue and how it unmasks your enemies and shows you who is truly on your side. It is always in crisis that we know our true value in people's lives. Hard times can bring relationships closer and can make you appreciate people whom you have previously taken for granted.
3
Gladiator (2000)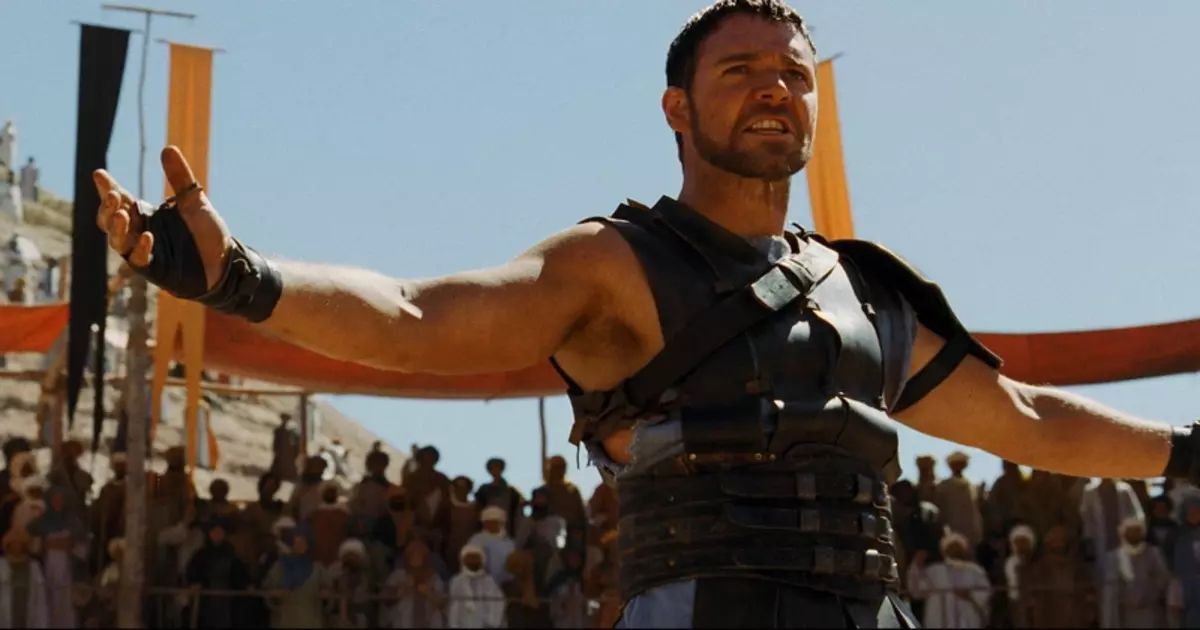 "Nothing happens to anyone that he is not fitted by nature to bear." This quote describes a timeless concept and wisdom that we find in different cultures and religions. A very similar Quranic verse goes: "Allah burdens not a person beyond his scope." When life seems too hard to bear, and the fight too bloody to survive, this quote serves to remind viewers that the solution to the situation is well within their capabilities.
This exceptional line is from The Gladiator(2000), an epic historical drama film that features a Roman general, Maximus (Russell Crowe), who is demoted to a gladiator by the new emperor who kills his father. The movie shows the relentless spirit of Maximus and his resilience in the face of challenges. The movie ends with his victory over the jealous emperor in a fight to the death. This end can be regarded as evidence that, indeed, if one is patient, victory will be theirs.
2
The Dark Knight (2008)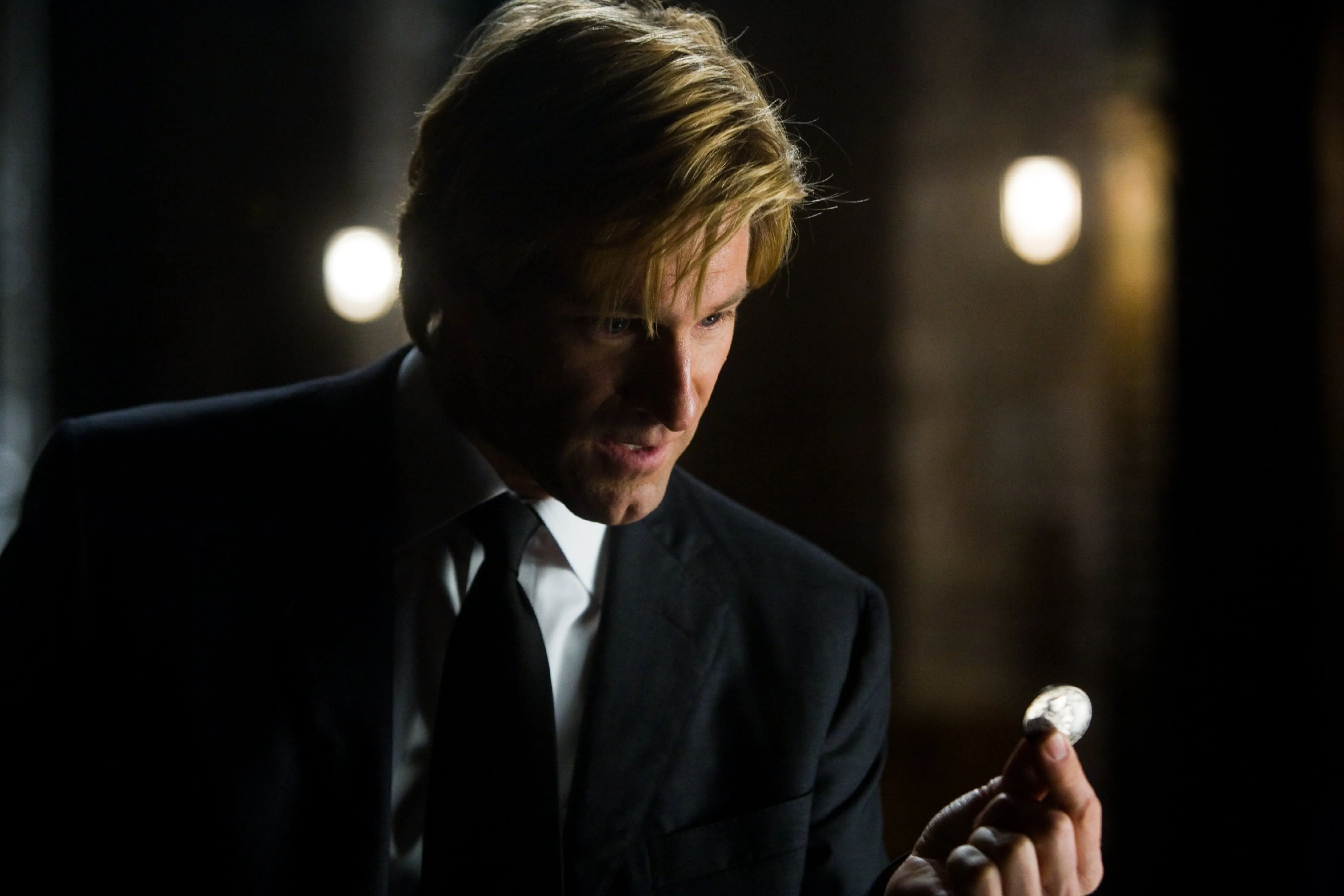 2008's masterpiece The Dark Knight offers its viewers a beautiful line that they can take with them through thick and thin. It goes: "The night is darkest just before dawn. And I promise you, the dawn is coming." Gotham district attorney, Harvey Dent says this in a press conference that he makes to defend Batman. The situation in Gotham was critical, laws broken and villains on the loose.
However, the positive light that this character shines upon the situation is worth remembering. If the problem does not go away despite our positive and hopeful attitude, its magnitude will at least be shrunk. The metaphor of night and dawn is very expressive of the certainty that hard times have a cycle and will come to an end.
1
Dead Poets Society (1989)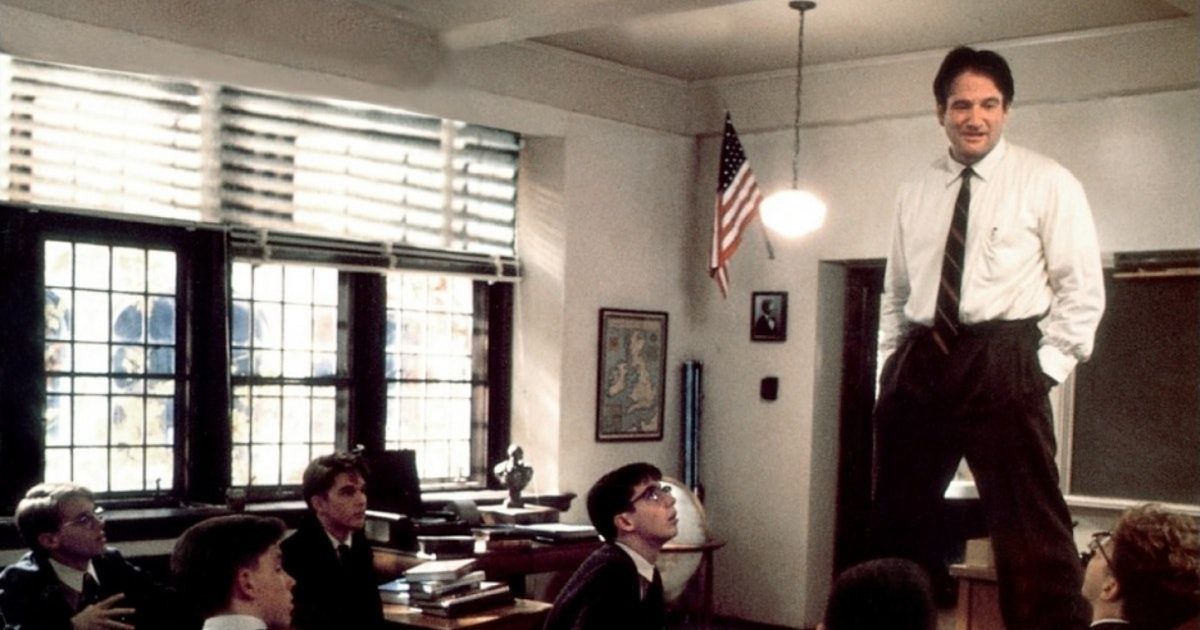 "Poetry. Beauty. Romance. Love. These are what we stay alive for." This is another quote by Robin Williams in his role as John Keating, an English teacher. In Dead Poets Society, Keating teaches the students of a prestigious, all-boys boarding school, about literature, art, and poetry. He manages to pull their attention toward the 'soft sciences' and stir their curiosity and passion. His unorthodox methods of teaching make him stand out and be appreciated and loved among his students.
This quote is one of the most memorable cinematic lines despite its linguistic simplicity because it reminds us of the beauty of life and that we can all take a moment from the busyness of life in order to appreciate its beauty. It is a movie that counters the idea that unmerciful productivity and unthoughtful consumerism are the basis of life. It's a sweet, soft line that is also disruptive of many concepts that we have unconsciously adopted because of the different lifestyles that society imposes.
Movie quotes that are worth memorizing are countless. They give us the perfect thing to say in situations where we could be at a loss for words.