Given the rampant marketing campaigns that have heralded the arrival of each Sing movie, everyone around the world is aware of the existence of these motion pictures. Better yet, the significant box office hauls drummed up by each movie further suggest that the general public is well aware of the struggles and triumphs of Buster Moon and his singing pals. But what's far less well-known is the famous filmmaker cameos that have shown up across these two movies. Iconic directors Wes Anderson, Edgar Wright, and Spike Jonze have each shown up in either one of the two Sing movies or both. Given that all three of these filmmakers have been involved with groundbreaking artsy fare, one can't help but wonder…how on Earth did the Sing franchise land such talent?
RELATED: Wes Anderson Movies Ranked from Worst to Best
Who Made the 'Sing' Movies?
Most of the animated titles from animation house Illumination have hailed from a small group of filmmakers. Despicable Me director Chris Renaud helmed four of the first five computer-animated movies for the studio (Minions being the one time he sat things out) while his fellow Despicable Me director Pierre Coffin helmed three of the first four animated titles from the company. In fact, across the first decade of motion pictures from Illumination, Renaud, Coffin, and Kyle Badla have helmed the vast majority of the studio's computer-animated efforts. This is a very small tight-knit group of people that Illumination largely relies on to produce nearly all of its movies.
Still, Illumination has, occasionally, reached out to outside talent to work on its movies. Scott Mosier, a veteran of Kevin Smith's indie efforts, directed the 2018 Grinch movie, while Teen Titans Go! creators Aaron Horvath and Michael Jelenic directed The Super Mario Bros. Movie. The first instance of this phenomenon, though, came with the man responsible for both Sing movies. Director Garth Jennings was the sole creative voice behind these projects, with Jennings not only directing both Sing movies but having sole screenwriting credits on each installment. Whereas Mosier had at least done work-for-hire jobs on other animated kid's movies before helming The Grinch and Horvath and Jelenic were veterans of kid-friendly TV, the pre-Sing directorial work of Jennings didn't scream "director of movies from the Despicable Me guys."
In the 1990s, the English filmmaker Jennings garnered notoriety by working with other artists like Dominic Leung and Nick Goldsmith at the production company Hammer & Tongs. Their forays were concentrated on music videos, where they made short films for bands one would immediately associate with the works of Illumination, like Radiohead and Fatboy Slim. Jennings shifted over to feature film directing in the 2000s with projects like The Hitchhiker's Guide to the Galaxy and indie title Son of Rambow. Along the way, he made some chums who were also grinding away in the indie film scene and also, for some of them, in the domain of music videos.
Garth Jennings Cultivated Friendships With Iconic Indie Filmmakers
One of the most notable friendships Garth Jennings has developed with another auteur is with somebody else hailing from the United Kingdom: Edgar Wright. Their filmmaking sensibilities are quite different, but Jennings and Wright both toiled away as filmmakers in the 1990s and got their big feature-length directorial breaks in the mid-2000s. While Jennings was exploring The Hitchhiker's Guide to the Galaxy, Wright was paying tribute to zombie movies of old with Shaun of the Dead. In the latter film, Jennings made a cameo appearance as a character known as 'Fun Dead' Zombie. Jennings would go on to have tiny roles in each entry in Wright's Cornetto Trilogy. It was only fair, then, that Jennings would return the favor and make sure Wright had roles in both of his Sing movies.
Meanwhile, Wes Anderson was another close comrade to Jennings, though the director behind The Grand Budapest Hotel began his feature-length directing career a bit earlier than either Wright or Jennings. Still, even if they didn't have the exact same career trajectory, each of these directors liked the other and Anderson reinforced this respect by securing Jennings a cameo voice-over role in Fantastic Mr. Fox as Bean's son. Much like with those Cornetto Trilogy cameos, Jennings returned the favor years down the line by giving Anderson distinctive cameo roles in each of the two Sing installments.
Then there's Spike Jonze, a man whose career spans everything from Jackass to winning an Oscar for his screenplay for Her (a movie he also directed). Jonze and Jennings are both veterans of directing music videos, connected in their indie filmmaking pursuits, while Jonze recommended Jennings to Touchstone Pictures brass for the job of directing The Hitchhiker's Guide to the Galaxy. Who knows if this British filmmaker would've ever crossed the minds of those executives if it weren't for Jonze pushing hard for this guy? Combine this with their longstanding friendship forged in the world of music videos and short films and it's no wonder Jonze and Jennings are tightly-knit. It also makes it obvious why Jonze scored the small uncredited role of Jerry in Sing 2, especially since Jonze has shown an affinity for taking on small uncredited roles in other people's movies over the years (see also: Moneyball and The Wolf of Wall Street).
Seeing Garth Jennings Include His Filmmaking Pals in the 'Sing' Movies Is Neat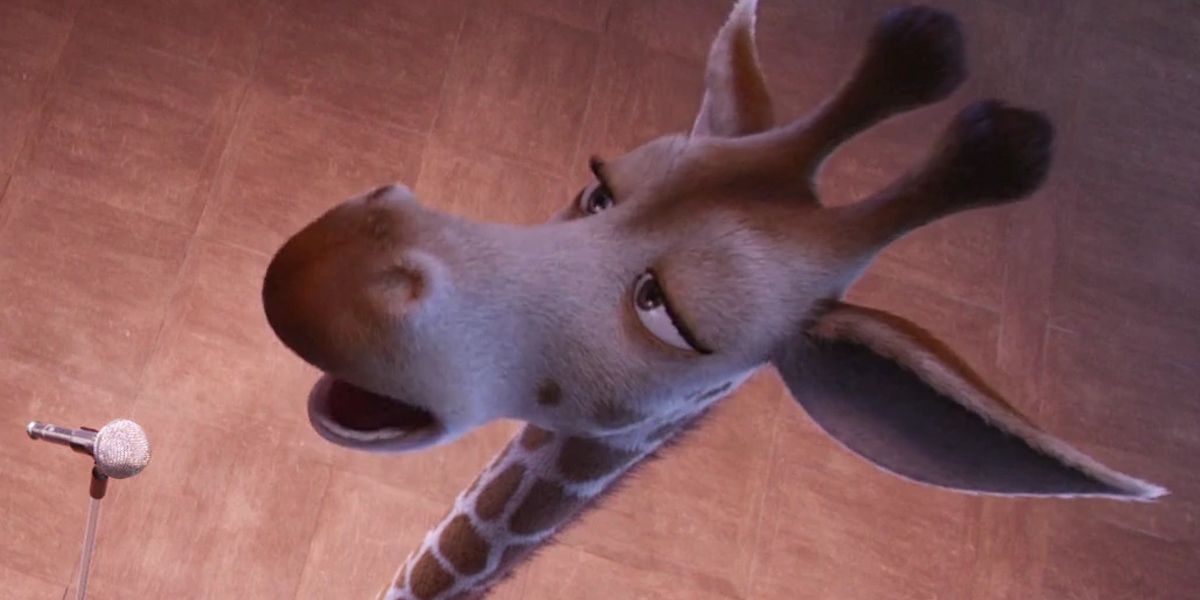 There's, admittedly, not too much to say about the various roles Wes Anderson, Edgar Wright, and Spike Jonze inhabited across the two Sing movies, both because the parts are so brief and this pair of Illumination features aren't bursting with subtext in any regard. However, the presence of such auteurs in these motion pictures is incredibly amusing. Illumination is a studio known for fart guns and constant pop song needle drops, so the man responsible for Moonrise Kingdom becoming even minimally intertwined in its legacy is fascinating.
Most of all, though, it's just nifty to see Jennings make room in these big motion pictures for long-standing friends and associates. It's especially cool to witness such casting since most other Illumination films are intentionally devoid of distinctive flourishes that let you know which director helmed which of the company's movies. Most elements of the Sing movies don't exactly scream that they hail from an auteur, but at least the presence of these three particular filmmakers in voice-over cameos does remind people that Garth Jennings was responsible for both of these musicals.