Editor's Note: The following contains spoilers for The Super Mario Bros. MovieComedic actor Charlie Day is perhaps best known for his dyslexic goofball character from It's Always Sunny in Philadelphia, but Day has also more than proven himself as a tour de force in the world of animation. Charlie Day has played a number of iconic characters over the years, mostly in the world of live-action entertainment. Much of his resume includes standout roles in traditional comedies, such as the dark workplace comedy Horrible Bosses, the giant mech and monstrous kaiju face-off blockbuster Pacific Rim, and the high school brawler Fist Fight.
However, even those memorably hilarious roles pale in comparison to his voice-over work. Day got his animated feature career off to a rock-solid start as the bizarre side character Art in Pixar's hit prequel, Monsters University. The monster college flick would prove to be the first part of a back-to-back streak, as Day would have an even more memorable role just a year later with one of the best toy movies ever made, The LEGO Movie, where he played a lovable astronaut who has quite a passionate love for spaceships, Benny. Finally, his extremely memorable performances in both of those projects have culminated in what is arguably Day's biggest voice-over gig yet, that of course being the part of the neurotic Italian plumber Luigi in The Super Mario Bros. Movie.
RELATED: 'The Super Mario Bros. Movie' Delivers $26 Million Debut at the Wednesday Box Office
Art Is as Weird as He Is Hilarious in 'Monsters University'
We get a proper introduction to Art in Monsters University around the start of the film's second act. It's only a few scenes after both Mike (Billy Crystal) and Sully (John Goodman) are kicked out of their prestigious scaring major. Mike is heartbroken and Sully is furious, and while the two are far from friendly at that point in time, they both start to come up with a plan to get back into their major of choice and become full-time scarers. They aim to do this by competing Scare Games and earning their place at the school, but as the terrifying Dean Hardscrabble (Helen Mirren) informs them, they won't be able to compete unless they belong to a fraternity.
Being the laughingstocks of the school, Mike and Sully wouldn't be accepted by most of the school's prestigious fraternities. That is, most except for one, as the lowest of the lowest fraternities, Oozma Kappa, accept the dynamic duo with open arms. The group consists of the naive and lovable Squishy Squibbles (Peter Sohn), the middle-aged Don Carlton (Joel Murray), conjoined and conflicted twins Terri (Sean Hayes) and Terry (David Foley), and last but certainly not least, Art. What Art's last name remains a mystery, and it fits an equally mysterious member of the frat.
The unusual student is certainly an outcast among his peers, but that makes him a perfect candidate for Oozma Kappa. After all, every college movie has its oddball member, and Art fits that archetype to a tee by being the group's main source of comic relief, even in times of conflict. The only real hint we get about Art's past comes in one of the film's funniest scenes when Oozma Kappa is caught breaking into Monsters Incorporated and Art hysterically yells "I can't go back to jail!".
Benny the Astronaut's Love of Spaceships Leads to Big Laughs in 'The LEGO Movie'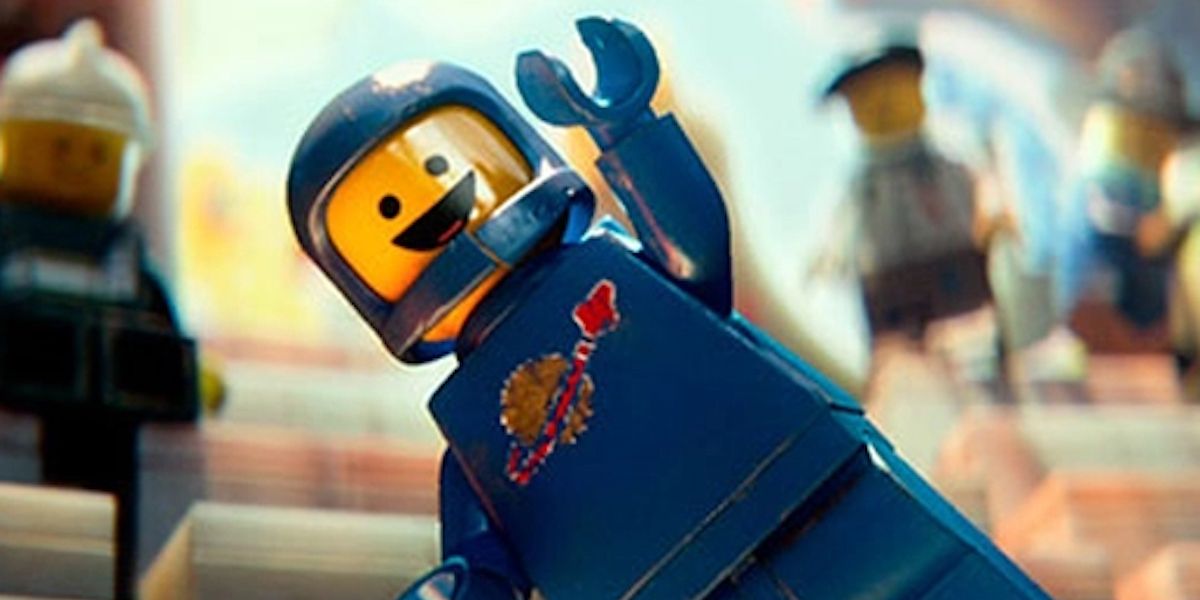 Few characters are able to make as big an impact with such little screen time as Benny the Astronaut does in The LEGO Movie. At first, it looks like Benny is going to be nothing more than a quick cameo, being that the character he's playing is one of the earliest and most iconic LEGO minifigures ever created. Despite that, Benny becomes a major member in the main group of protagonists, joining Emmet (Chris Pratt) and the gang on their adventure through the LEGO universe's many kingdoms.
Being a space adventurer himself, Benny thinks the easiest way to travel from point A to point B is via a handy dandy spaceship. However, despite his best efforts, Benny is constantly prevented from building his precious spacecraft, with the other heroes instead coming up with other solutions to get out of their troubles. Just when all seems lost, Benny finally gets his time to shine, rapidly and excitingly building a spaceship to take on Lord Business' (Will Ferrell) forces. Thus, Benny and his friends soar across the various LEGO worlds to defeat the robot minions of Lord Business, screaming the word "SPACESHIP" over and over again, without generating a lot more laughs than it does annoyance.
Luigi Is a Lovable Scaredy Cat in 'The Super Mario Bros. Movie'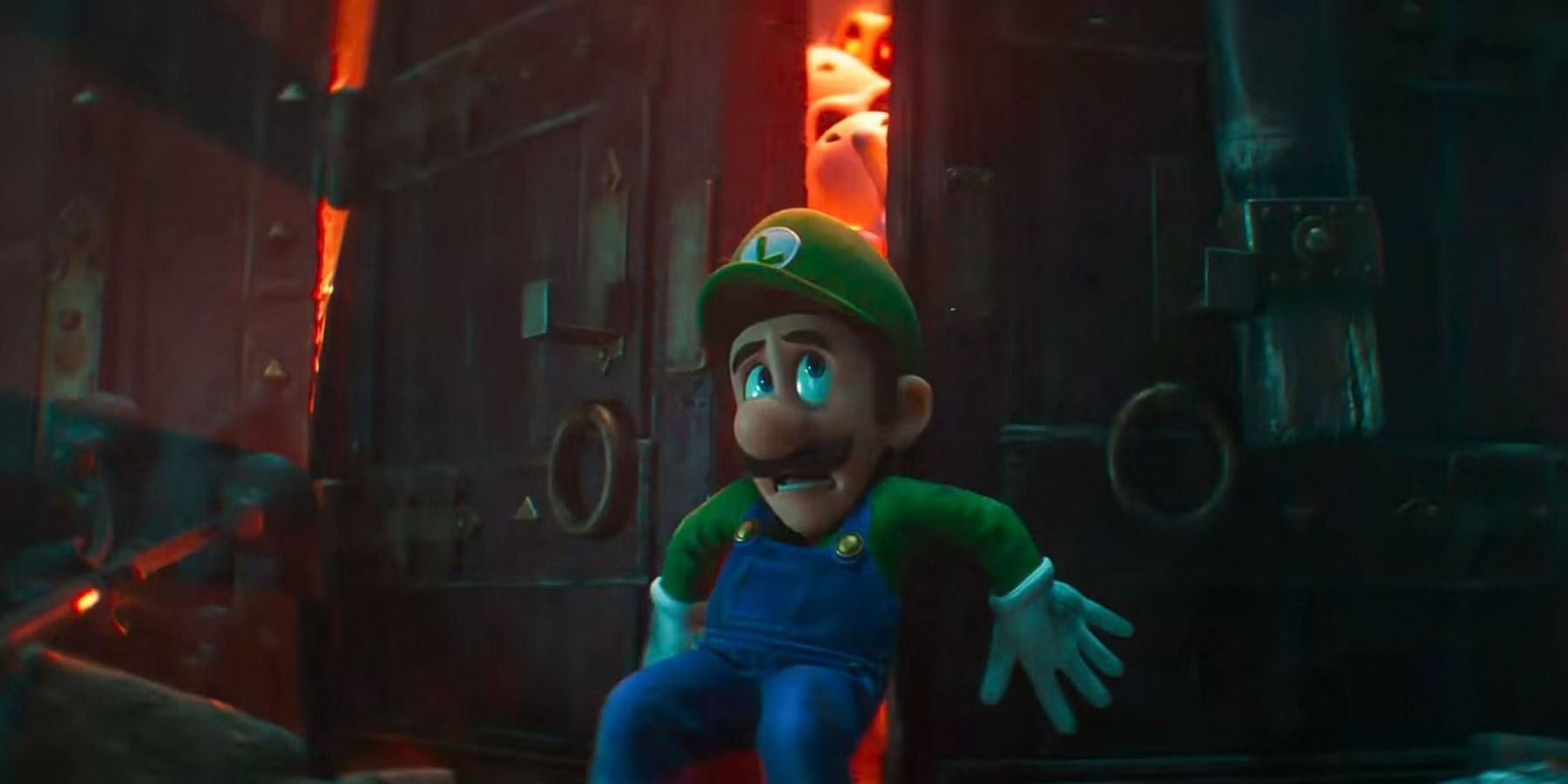 When the cast for the highly anticipated The Super Mario Bros. Movie was first announced, some were skeptical about some of the choices, such as Chris Pratt as the titular plumber and Seth Rogen as the rival ape Donkey Kong. However, there wasn't any controversy surrounding the casting of Luigi, with fans agreeing that Charlie Day was a perfect choice to play the skittish plumber. Unlike his braver and more ambitious sibling, Luigi has just about every phobia in the book, being afraid of foremans, dogs, skeletons, bats, lava, and more.
Those fears proved to be rational over the course of the film, particularly when Luigi and his brother fall into a large green pipe and get transported to the magical Mushroom Kingdom. At least, that's where Mario goes, as Luigi is unfortunate enough to get sent to the Dark Lands. In what looks like a level straight out of the Luigi's Mansion series, Luigi finds himself fleeing from a horde of Dry Bones, likely wanting to dispatch the strange intruder with the green clothing. Finding refuge in a nearby castle, it almost looks like Luigi was able to escape the skeletal monsters and get a chance to catch his breath. That proves to be false as there is a gang of Shy Guys waiting for the plumber, who quickly capture Luigi and take him to their Koopa master. In the end, Luigi proves he's no coward and helps his brother save the day in the end.
The Super Mario Bros. Movie is now available to watch in theaters.